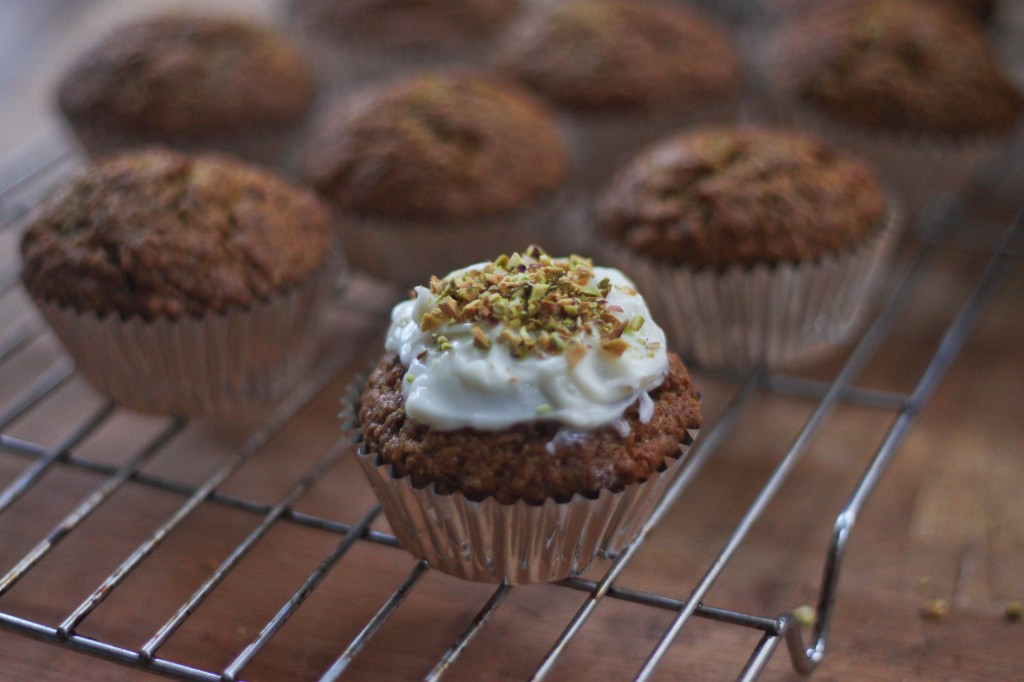 Well, why the hell not?
Of all of the vegetables that lurk around my fridge, courgettes are probably one of the least popular. I quite like these tubular squashes but I just find them ever so slightly uninspiring. I've made Jamie O's lovely bish-bash-bosh courgette carbonara innit a number of times and it is lovely. I've chucked them into ratatouille which I've found to be less lovely upon my tendency to overcook things. I've been more successful when using them in salads, revving up the lemon and chilli to bring out the courgettes' natural loveliness rather than highlighting their potential for banality.
My Mum came over to ours recently laden down (as usual) with delicious cakes. One was a courgette cake that she found in Good Housekeeping magazine. It was light, flavourful and, I felt, a damn good way to use up those sad old courgettes lurking at the back of the fridge.
Rather than make them into a cake, I decided to make some cupcakes with a heavy courgette bias. And, I'm pleased to report, they were quite lovely indeed.