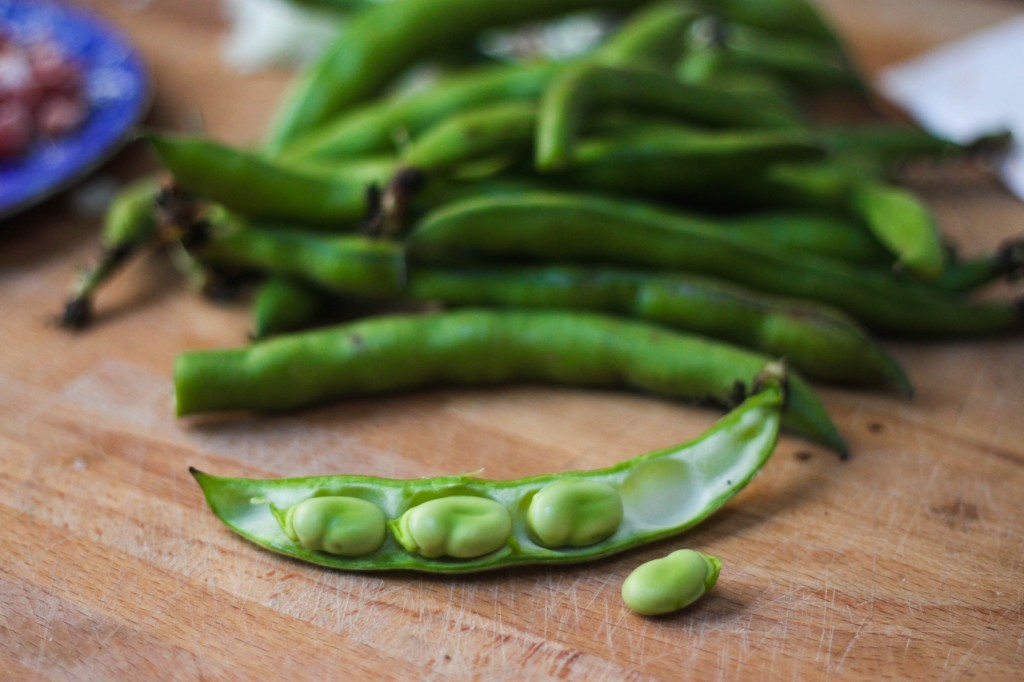 Our Irish weather is being as predictably unpredictable as it ever has been this spring. We've had winter, spring and a hint of summer in the last couple of weeks. What's new? I hear you say. Your weather is cray! Deal with it!
I like to deal with it by combining seasonal ingredients with weather appropriate recipes. Take my broad bean and goat's cheese risotto, for example. You have the brilliant bright greens of spring in the form of our lovely friends the broad bean, while the oozy, cheesy risotto is about as comforting as pasta can get. Yum indeed.
You can use your own basic risotto recipe if you don't want to follow mine below. And of course you can leave out the bacon to make this a vegetarian spring-summer transitional treat.
What you need for Broad Bean and Goat's Cheese Risotto 
Butter
Olive Oil
100g of bacon lardons
1 onion
2 cloves of garlic
250g of arborio rice
1 glass of white wine (around 100ml or so)
750ml of good quality vegetable stock
1 large handful of finely grated Parmesan cheese
A bunch of broad bean pods, about 20 or so (they don't go a long way unfortunately)
A few slices of lovely hard goat cheese
A tablespoon or so of freshly chopped mint
First, heat a knob of butter and a drizzle of olive oil in a large frying pan over a medium to high heat. Add the bacon and fry for 3 to 5 minutes, until starting to brown. Finely dice the onion and garlic and add to the pan, cooking for 3 minutes, stirring.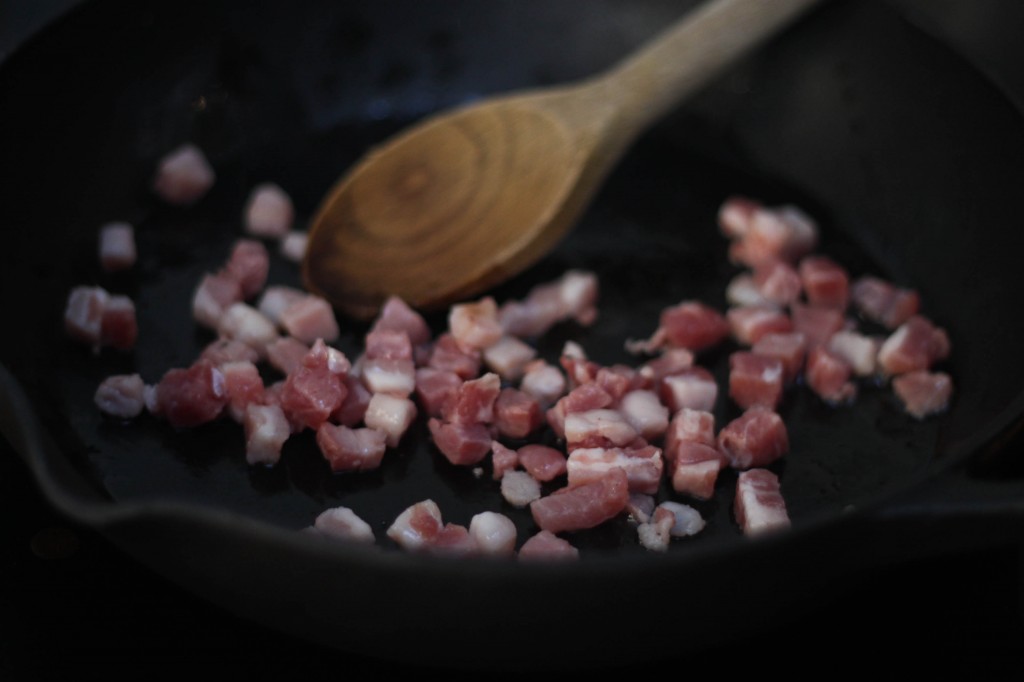 Add the rice to the pan and stir so the rice becomes glossy and coated with all that lovely bacony buttery yumminess. Throw in the glass of wine so that it sizzles. Let it bubble away, stirring occasionally, until the wine has completely evaporated. This will probably take around 5 minutes.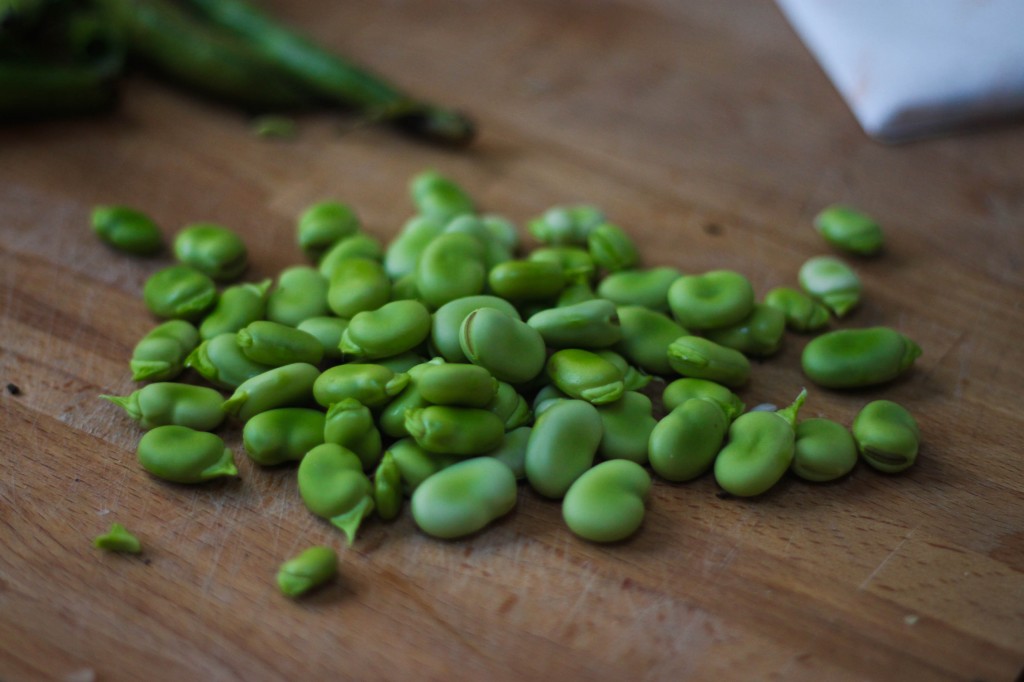 Now it's time to get your stock ready. Put it in a saucepan over a medium high heat, so that it's at a simmer. Add the stock to the risotto, one ladelful at a time, and stir until the stock has been absorbed by the rice. Repeat this, stirring pretty much constantly, for about 15 – 20 minutes, until the rice is oozy and rich but still a little al dente, if that's what you're into. I know I am.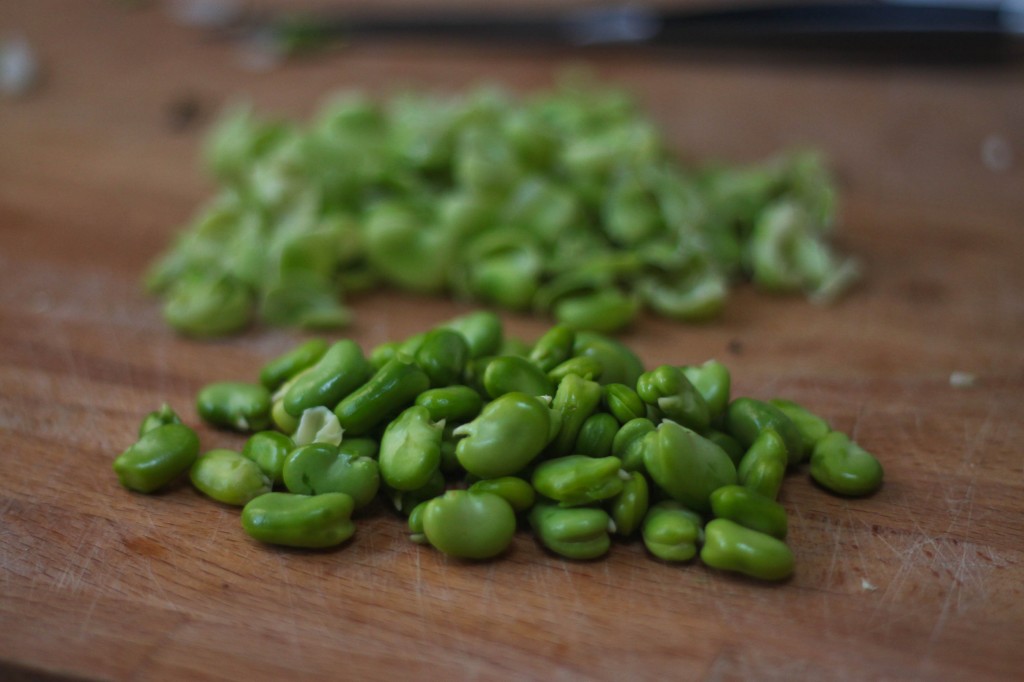 I depodded the broad beans and took them out of their skin while I was doing the risotto. But if you prefer to just focus on the risotto, you can do this before you start the risotto at all. It's a laborious job to get the broad beans out of their skin but I actually do think it's worth it. Although I've been too lazy to do it in the past, it shows the broad beans at their greenest which really is a treat. And the texture is purer. So, if you're arsed, go for it.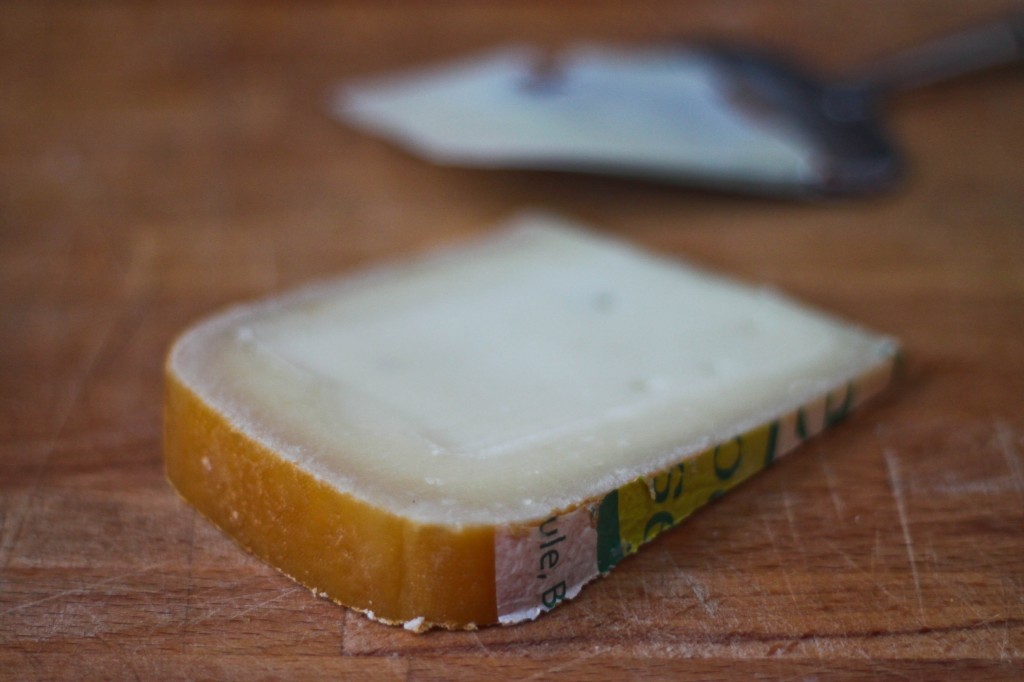 The broad beans need 1 or 2 minutes in a saucepan of boiling water, so cook them at the very last minute.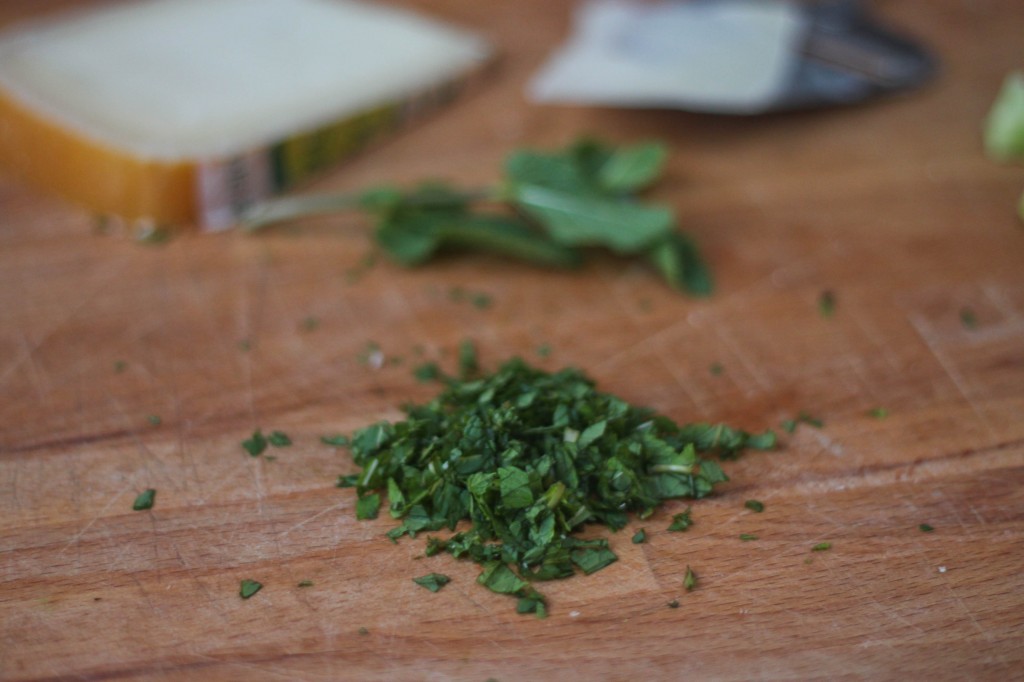 To finish off the risotto, add in the handful of Parmesan and a modest knob of butter, mixing well. Serve scattered with the cooked broad beans, a few shavings of lovely goat cheese and a sprinkling of freshly chopped mint. Sprummer!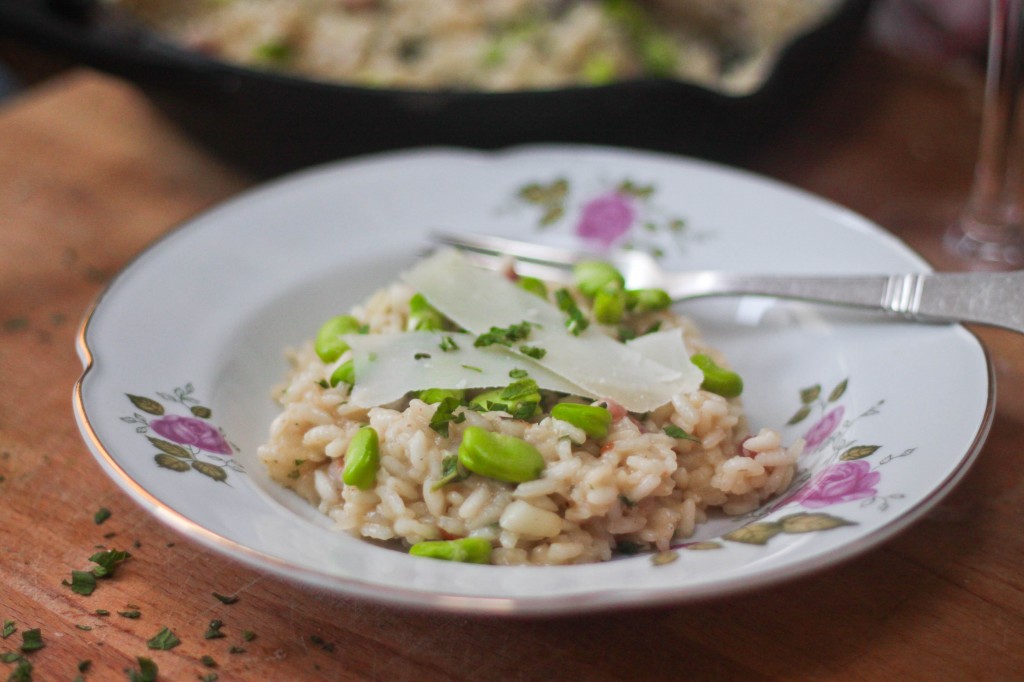 Categories: Dinner