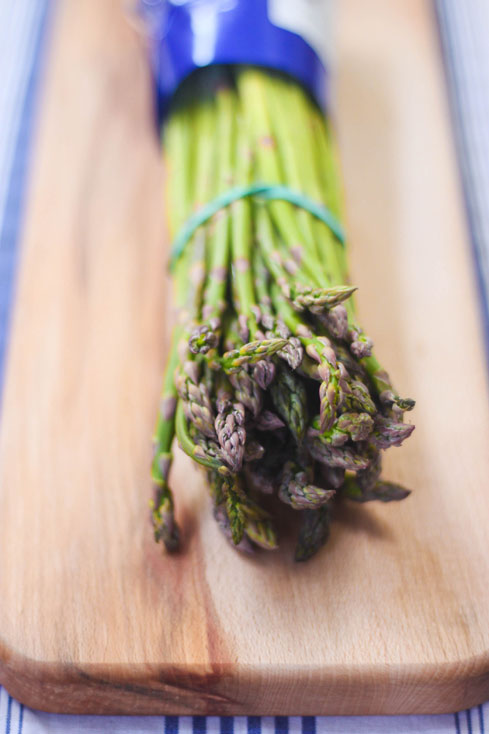 Have you ever noticed that it is it virtually impossible to find Irish grown asparagus in the shops? Every once in a while you might see British asparagus in M&S and it'll cost you a pretty penny. It's more common to see Spanish, French or Thai asparagus (asparagi?) alongside the ubiquitous and much maligned Peruvian variety.
I had been eating these imported spears happily enough for years until a meal last year (one of the most memorable meals of the year it turned out) in The Tannery in Dungarvan, Waterford. We were served asparagus that had been plucked from their kitchen garden across the road, cooked delicately by Paul Flynn in the kitchen. The result was truly like nothing I had ever before tasted. It was a woody, sweet delight that lead to a lightbulb moment for my tastebuds. "Aha!" they rejoiced. "So that's what asparagus is supposed to taste like."
Well, as you can imagine, every spear of this spring vegetable that has passed my lips since has paled in comparison. I got a very lovely bunch of Spanish asparagus in my Home Organics bag a week ago and it got me thinking about Irish asparagus. Is it grown here? Can you buy it anywhere? Is it better than the imported varieties or did I just have a magic moment in The Tannery? Questions on a postcard or in the comment box at the bottom of the post, please and thanks.
*may be a slight dramatization of real life events