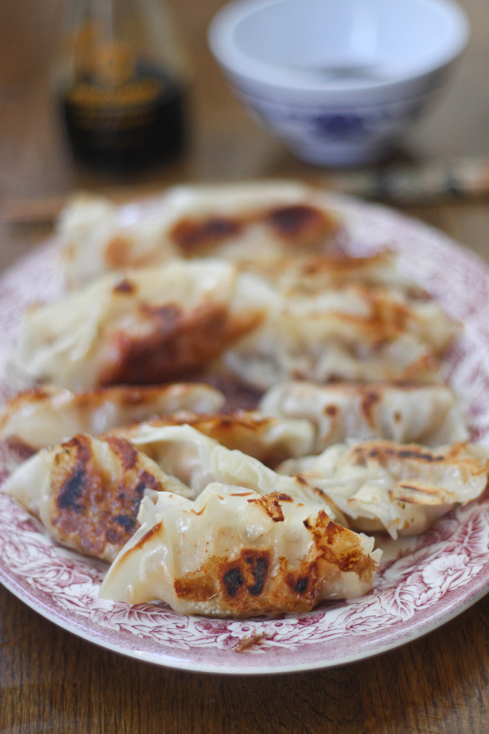 Isn't it brilliant when you find out that something that looks impossible to make is actually incredibly simple? My most recent nomrevelation has been gyoza.
With the help of some handy ready-to-roll gyoza pasty discs that I found in Asia Market on Drury Street – amazingly named Happy Belly Gyoza Skins – it turns out making your own dumplings is a piece of cake.
I shared a recipe in Weekend's Naughty or Nice column over the weekend, to correspond with Aoife B's much less naughty Udon Noodles with Purple Sprouting Broccoli. The recipe, which you'll find after the jump, uses pork meat to flavour the dumpings. I've since made them with leftover roast chicken meat and got my Roller Derby buddies Claire and Sara over after practice to help me roll them.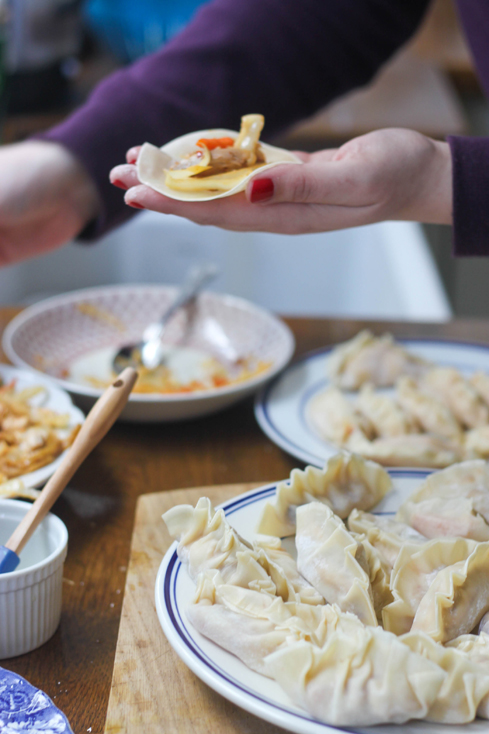 There's a slight knack to rolling them but basically if you get the pastry to stick together, you don't really have to worry about making them amazing. However, I have included the most incredimaze instructional video of all time at the bottom of the post. It's from a Japanese TV programme called Cooking With Dog and it's not what you think. I promise.