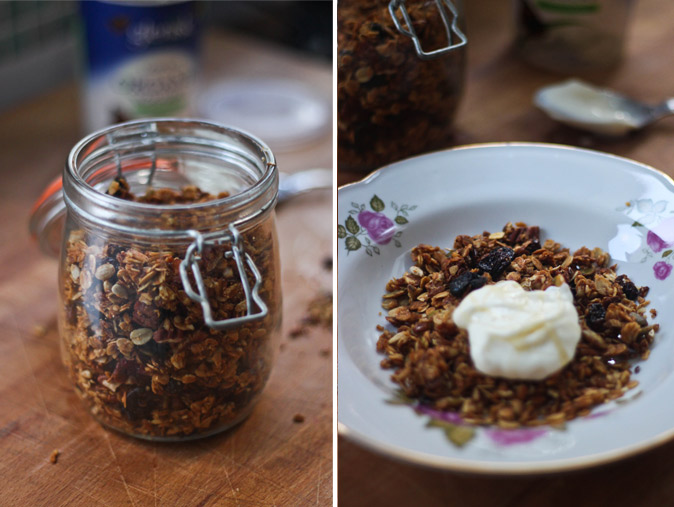 As with many January's that have come before, 2013′s has begun with the optimism and promise of a detox diet. I've renounced my double-threat vices of booze and smokes and am laying off the naughtier things in life for a while. With one cup of coffee a day to keep me going, I'm stuffing my face full of spinach, sprouts (not the Christmas kind) and seeds. A week in and I'm feeling very righteous indeed.
I don't like to be a defeatist but experience tells me that my new found kitchen virtue will have to fight hard to survive throughout the year. I don't want to give up all my naughty treats this year (I haven't gone bananas) but I'm planning on making 2013 a healthier one by restoring a bit of balance.
Somehow, in all the time I've spent learning about cooking, I had neglected to make my own granola. It's an absolute dodlle to make and, if you are worried about processed sugar and the like, making your own means you can completely control what goes in to it.
I made the school girl's error of adding the berries and raisins into the mix when I was baking it. It was still lovely but the berries took on a slightly bitter taste having been toasted and they should be only mixed through the granola after the oats and all have been toasted. Just another reminder that I still have a helluva lot to learn about cooking.
I used what I had in my kitchen cupboards for this granola, which meant I had a berry, nut and seed mix, giving the end result a lovely texture. You can use any dried berry (remember to put them in at the end of cooking), your favourite nuts and seeds.
My brother Peter lives and works in Saudi Arabia where we both grew up. He was back in Dublin for Christmas and brought me the most amazing gift of Yemeni Sidr honey, a beautifully pure and caramel-esque treat. Myself and Niall's shelves are stacked with delicious honey from around Ireland (including our local Rialto honey, which is our favourite) but we're now referring to this Yemeni honey as "the good honey". It's that awesome. I used this sparingly in my granola so if you're using a lighter honey feel free to add more than what I've stated below.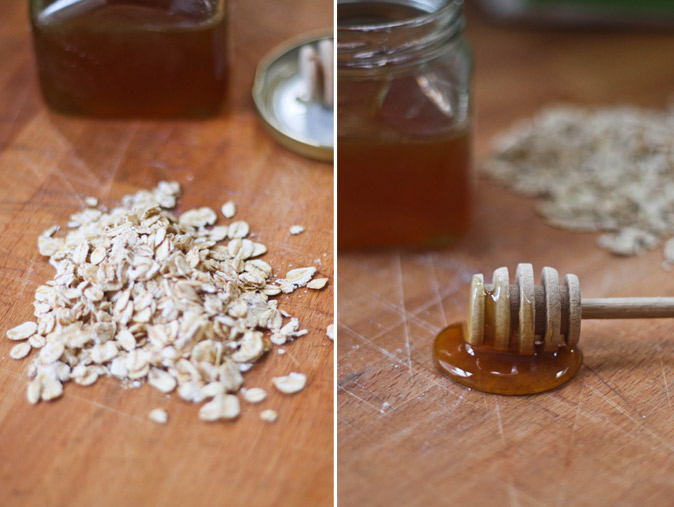 What you need for a batch of granola (makes about six servings, easily doubled)
About 200g of jumbo oats
1 handful of chopped pecan halves
1 handful of sunflower seeds
1 handful of pumpkin seeds
1 tablespoon of linseeds
6 to 8 tablespoons of honey
3 tablespoons of light sunflower oil
1 handful of mixed dried berries (I had raisins, sultanas and cranberries)
Start by heating your oven to 190C/170C fan/Gas Mark 5.
Spread the oats in a layer in a large roasting dish and add the nuts and seeds. Drizzle over the honey and sunflower oil. (You can see I added berries here in the photo but you should leave those out til the end – my mistake)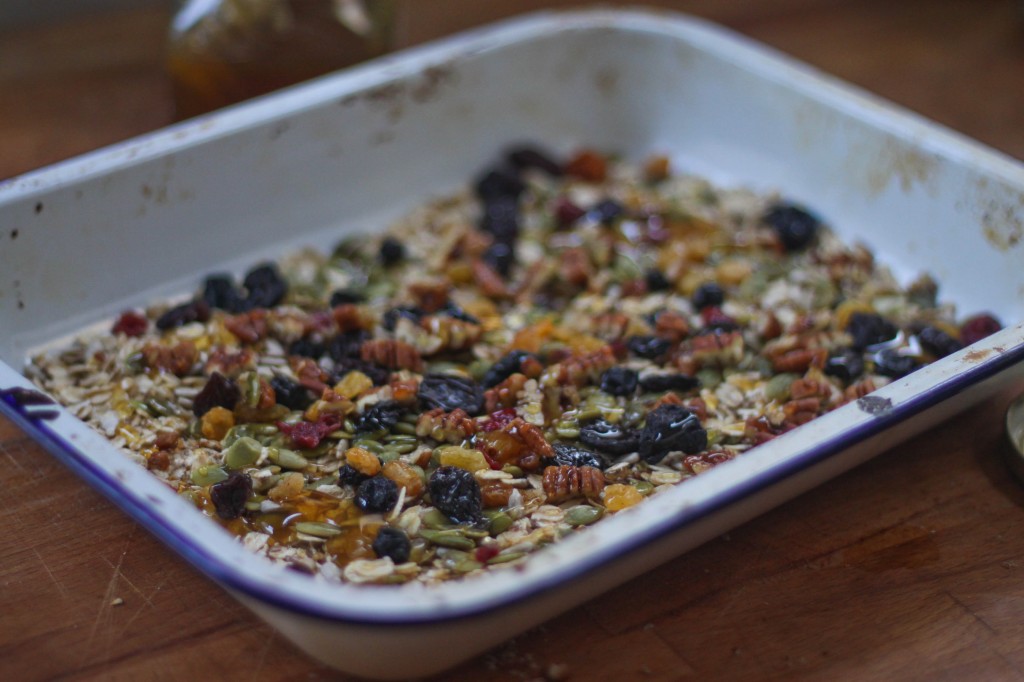 Mix everything together, using a fork to break up any larger clumps.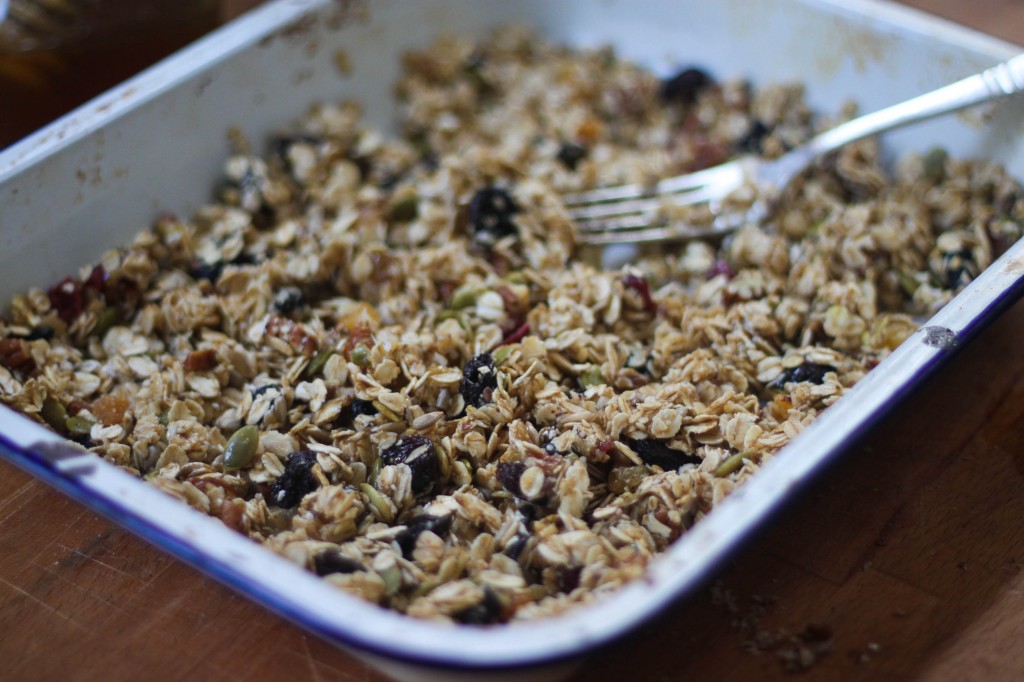 Now bake the mixture in the oven for 20 to 25 minutes, mixing it two or three times during that process to make sure the oats are evenly baked.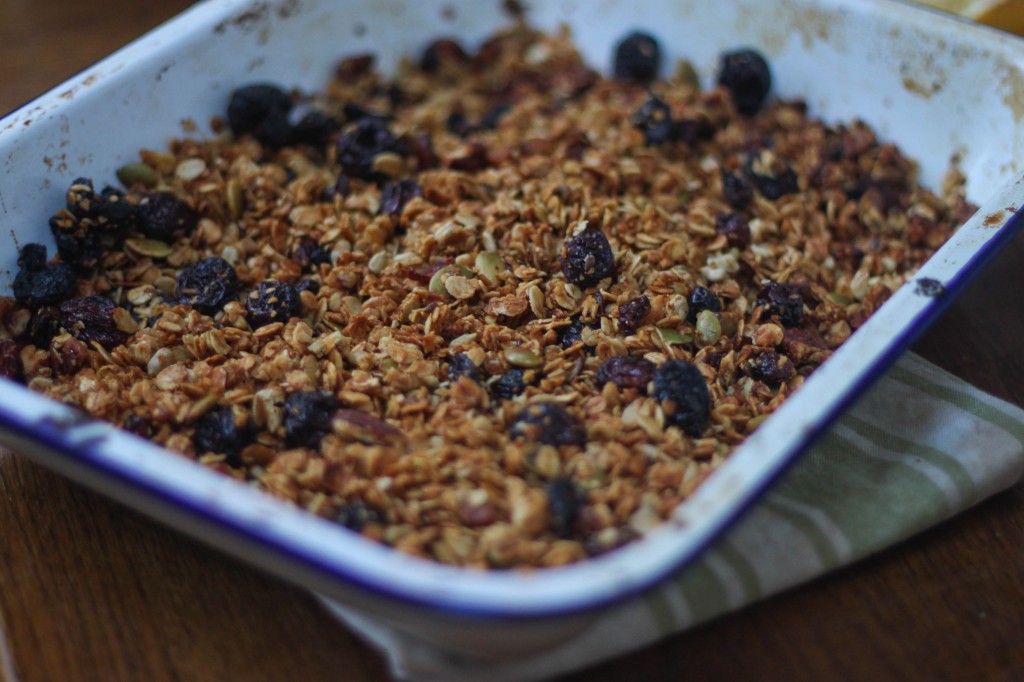 Remove from the oven and transfer to a bowl to cool.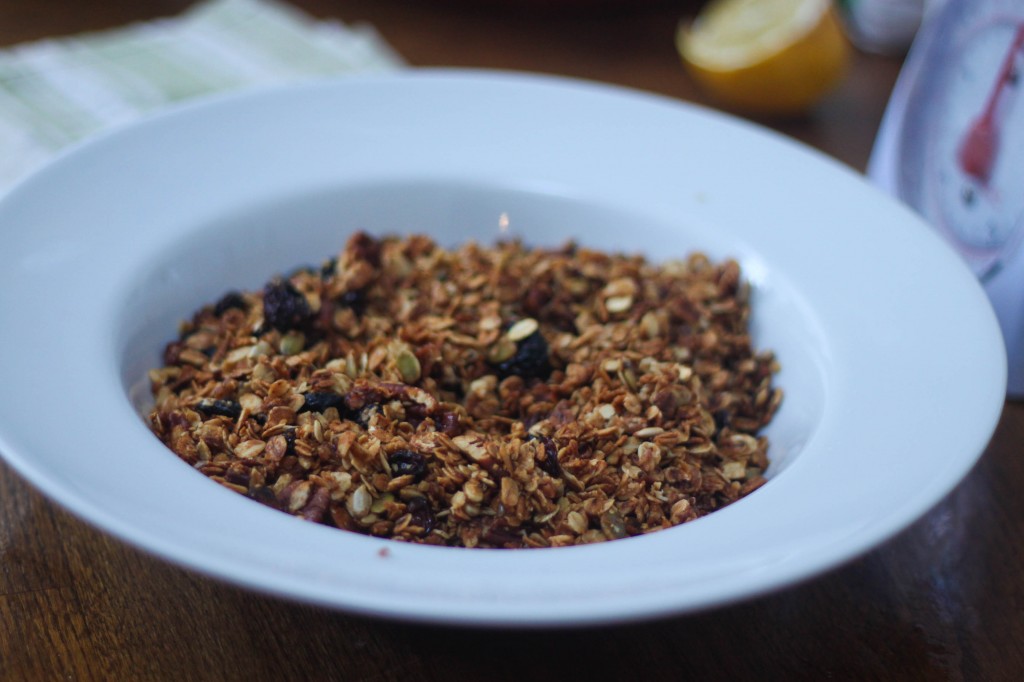 Finally, transfer to an air-tight container. This will keep for up to a month – not that it will last that long
Best served with natural yoghurt and an extra drizzle of honey. Also lovely with fresh fruit or even some lovely, cold milk.