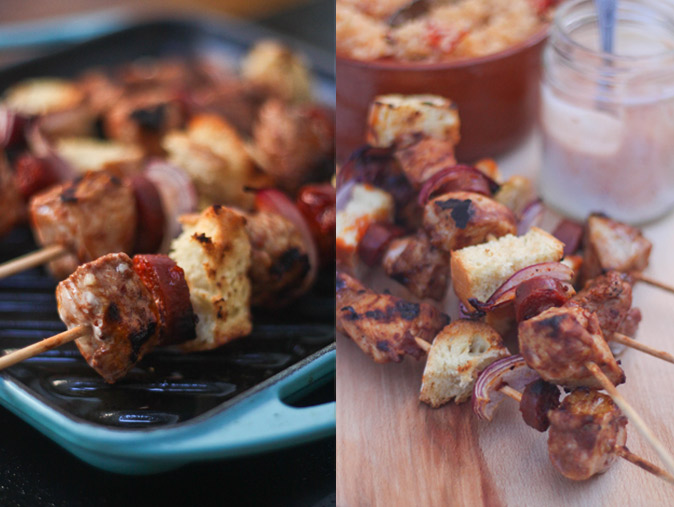 I did kind of a silly thing. Myself and Niall made these super delicious (if we do say so ourselves) chipotle marinated pork kebabs wayyyyyy back in April when we had that great spell of weather here in Dublin. I can feel the warmth at the back of my neck now as I recall us having our first meal in our back garden, sipping a cool beer and enjoying our (indoor) BBQ'ed kebabs. It was quite something.
But, then, the weather turned on us. It hasn't been all bad this summer but we haven't quite had the run of good weather that we had back in those glorious two weeks. Or was it even two weeks? It was probably only three days all together. Since then, we've had a spattering of stunning summer days, all book-ended by the usual misery of the much-maligned Irish summer.
Anyway. I thought I'd hold off on the pork kebab recipe until the weather perked up again. But, I see now, in late August, my folly in thinking there would be any time better than the present for a summery recipe. And, so, without further ado, here is myself and Niall's recipe for Summer Chipotle Pork Kebabs. Just in time for Autumn.