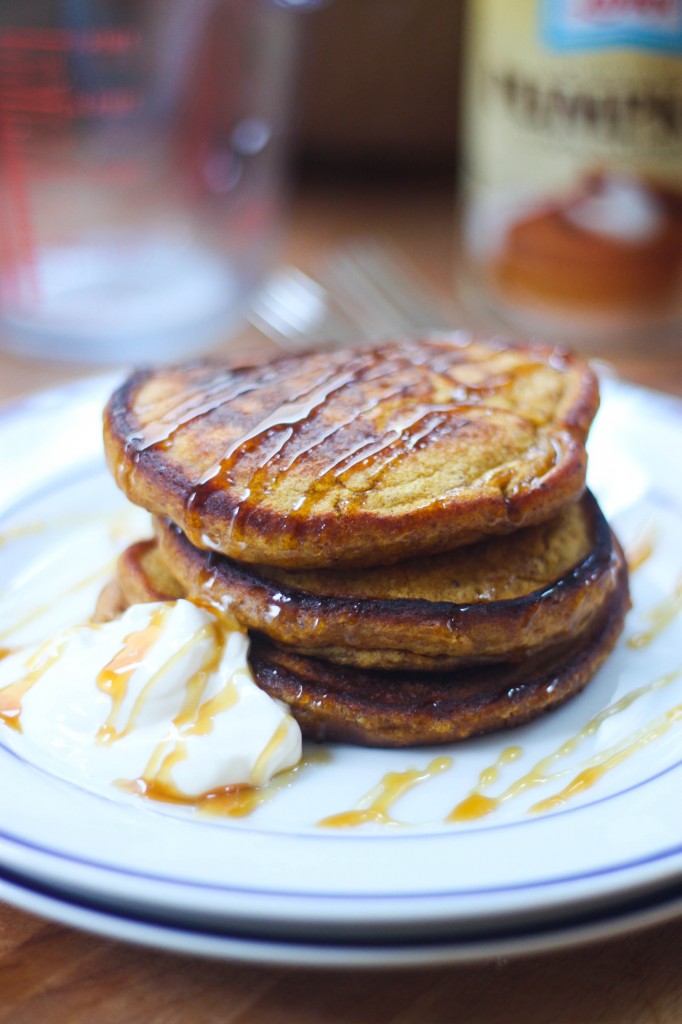 I love Halloween. I love the ghouls, the parties, the tricks and the treats. I'm looking forward with giddy abandon to putting my Jack O'Lantern in its place in the front window this evening and covering my hall and front door with black bin bags to create a haunted house effect in preparation for trick or treaters on Wednesday night.
Tomorrow night, I'm heading to The Spooky Kabuki Halloween Supper Club at Aoife Coghlan's Open Door Supper Club in her home near the city centre. I'm thinking that will get me in to the spooky spirit of things.
If you're looking for a recipe to celebrate Halloween this weekend, might I recommend my pumpkin pancakes? I got the canned pumpkin purée in Fallon & Byrne. It's the cheat's way to perfect pumpkin pie and, where these pancakes are concerned, removes the need to roast whole pumpkins before breakfast.