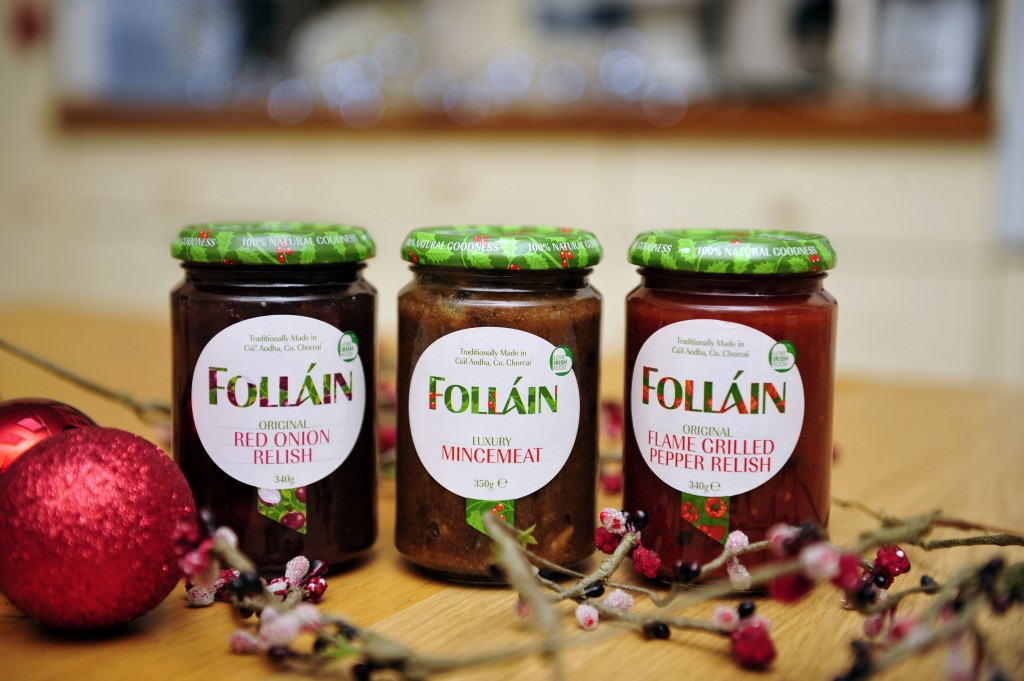 Photo courtesy of Folláin Irish Preserves
I am delighted to be guest hosting the Folláin Christmas Masterclass next Thursday the 22nd of November in Andrew Rudd's Medley in Dublin's city centre.
I'll be joined by Peadar and Mairin O'Lionáird, who'll be sharing with us the history of their preserve, jam, marmalade, salsa and relish making careers. I'll be asking them all about the evolution of their delicious jam producing company, Folláin, which is based in Ballyvourney, Co Cork.
We'll also be sharing some of the best ways to help Folláin make your Christmas even more delicious. Plus, there'll be Christmas treats and tips to go around.
Enter the facebook competition to ensure your place at our Folláin Christmas Masterclass.
You can keep in touch with Folláin on Twitter as well @FollainJams.