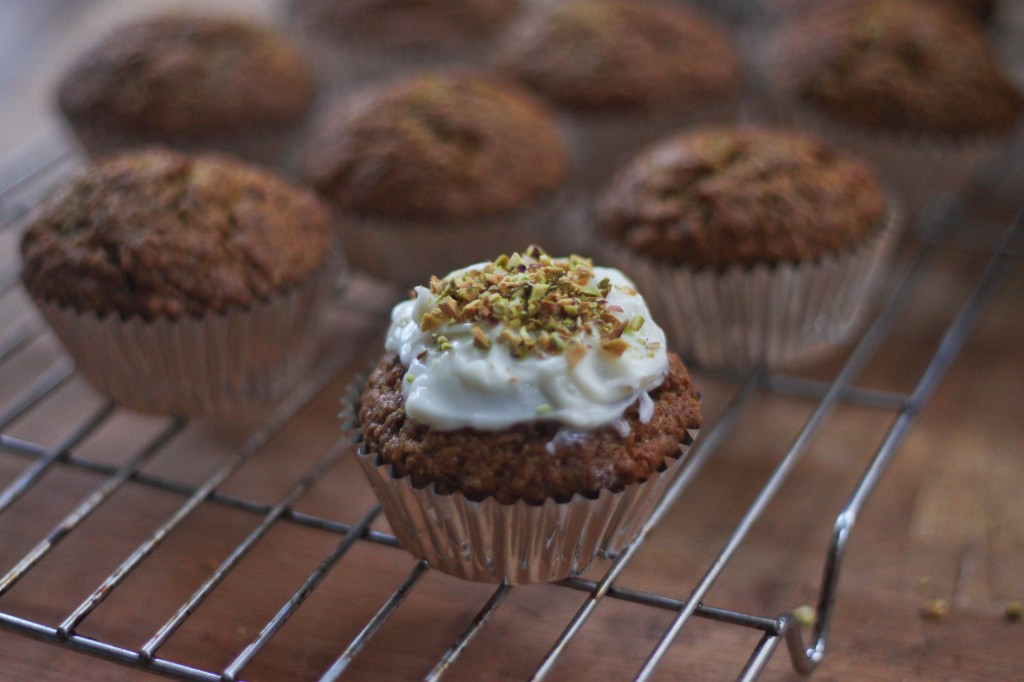 Well, why the hell not?
Of all of the vegetables that lurk around my fridge, courgettes are probably one of the least popular. I quite like these tubular squashes but I just find them ever so slightly uninspiring. I've made Jamie O's lovely bish-bash-bosh courgette carbonara innit a number of times and it is lovely. I've chucked them into ratatouille which I've found to be less lovely upon my tendency to overcook things. I've been more successful when using them in salads, revving up the lemon and chilli to bring out the courgettes' natural loveliness rather than highlighting their potential for banality.
My Mum came over to ours recently laden down (as usual) with delicious cakes. One was a courgette cake that she found in Good Housekeeping magazine. It was light, flavourful and, I felt, a damn good way to use up those sad old courgettes lurking at the back of the fridge.
Rather than make them into a cake, I decided to make some cupcakes with a heavy courgette bias. And, I'm pleased to report, they were quite lovely indeed.
I adapted my favourite carrot cupcake recipe for these little guys. Do you reckon sweet potato might work too? I'm going to try those next time.
What you need for some Courgette Cupcakes 
I got 18 muffins out of this mix, which was an unexpected bonus of six buns to stuff in my facenomnomnom.
175g brown muscovado sugar 
100g wholemeal  flour 
100g self-raising flour
1 teaspoon of baking powder
1 teaspoon of bicarbonate of soda
Zest of 1 lemon
2 free-range eggs
150ml sunflower oil
About 1 and a half courgettes (I used a green and a yellow one just to be fancy)
About 100g of cream cheese
About 100g icing sugar, sifted 
Handful of shelled pistachios
Heat the oven to 180C/160C fan/Gas Mark 4. Line a 12-hole muffin tin with cases.
In a large mixing bowl, mix the sugar, flour, bicarbonate of soda, and baking powder.
Whisk together the eggs and oil, and then grate in the zest. Finely grate in the courgettes.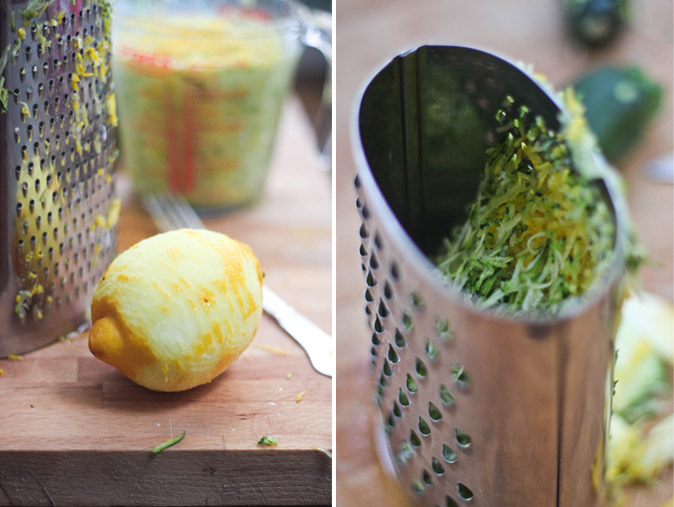 Stir the wet ingredients into the dry ingredients and mix well. But don't over-mix! as all pro bakers say (I'm still not sure what this means – when is a batter too mixed?!).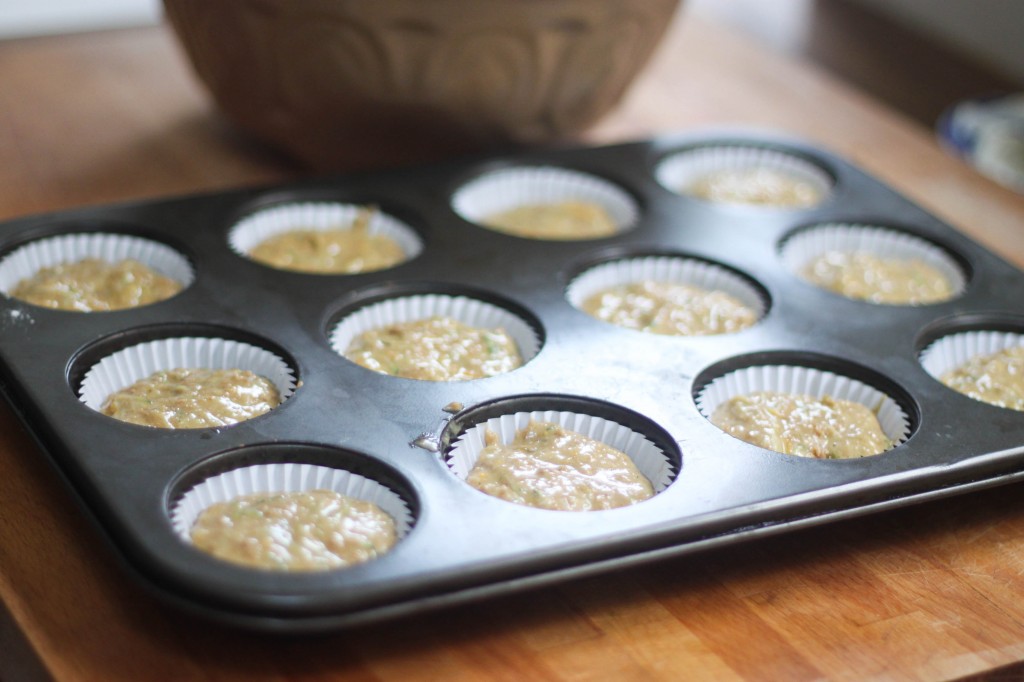 Divide the mixture between the cases and bake for 20 to 22 minutes until a skewer poked in to the largest muffins comes out clean. Cool on a wire rack before icing.
For the icing, mix together the cream cheese and the icing sugar until smooth. Really finely chop the pistachios.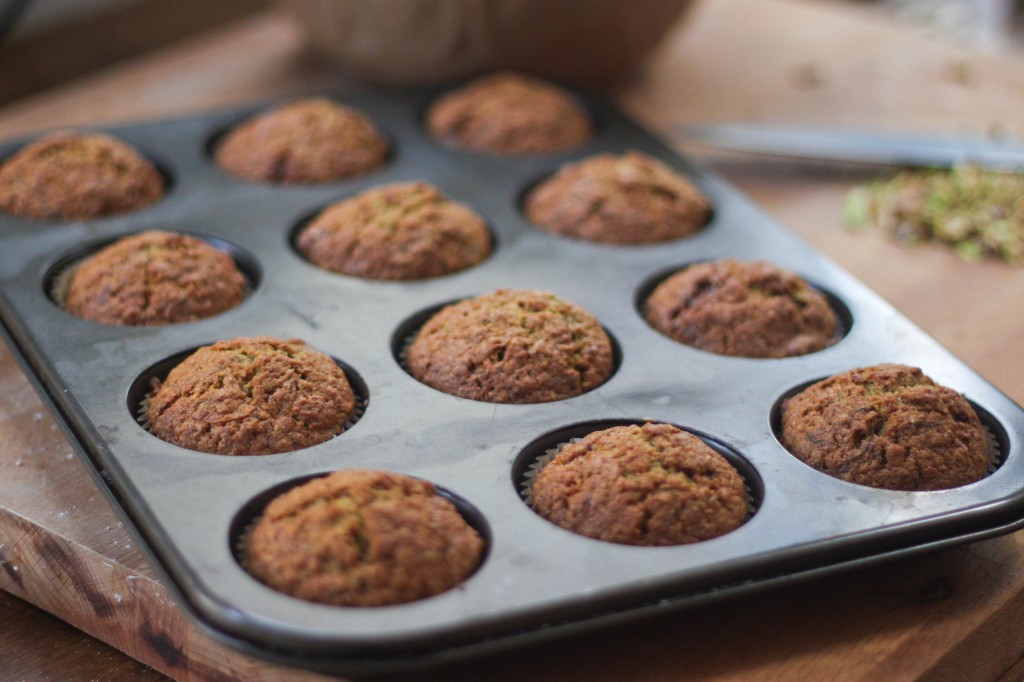 When the cupcakes are cool, slather some of the cream cheese on top of each muffin and finish with a sprinkling of pistachios.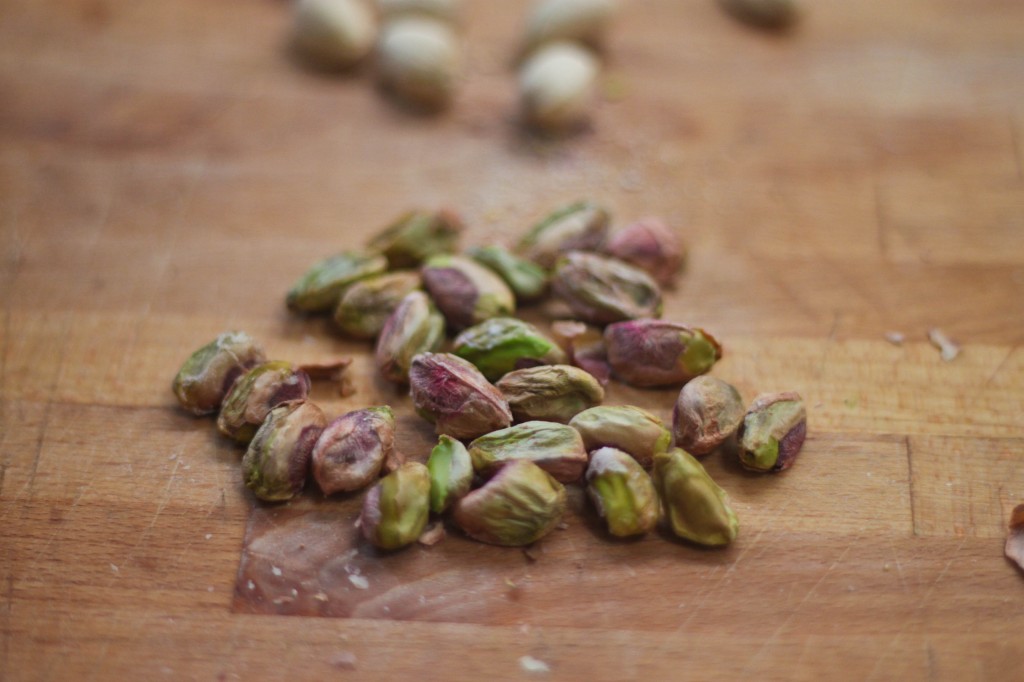 Never let it be said that vegetables don't belong in desserts!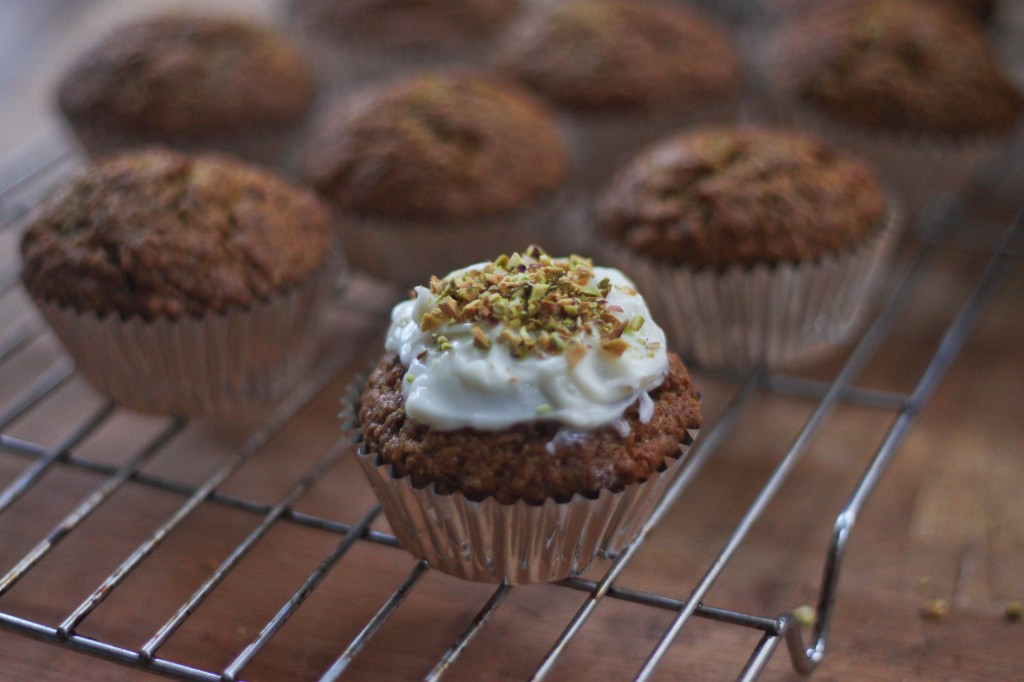 Categories: Baking, Dessert Tags: Courgettes