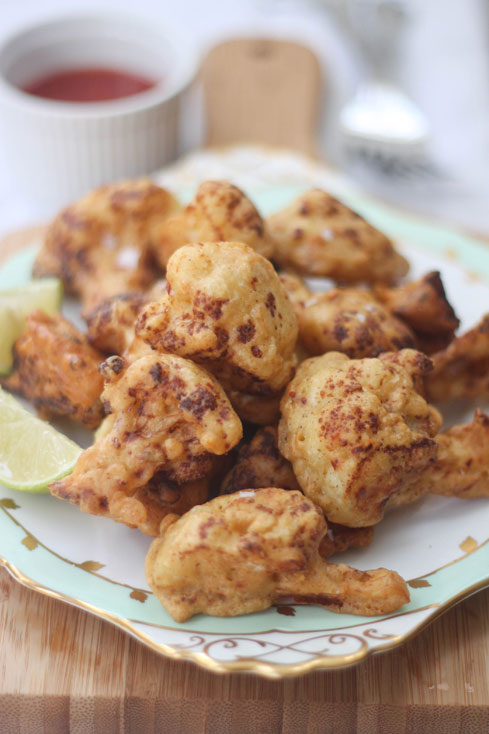 That's right. You heard me. Deep-fried mutha-fuppin' cauliflower.
This is an outrageously bold use of our floreted friend, and uses the gram flour mix I've been using for onion bhajis to its tastiest effect yet. It takes only a few minutes to prepare and works really well as a shared starter for friends as it actually tastes better when they've cooled down slightly.
I had mine with some sweet chilli sauce but they'd be great with a yoghurt-based dip. Next time I'll probably whip up a bit of yoghurt, chopped coriander and a squeeze of lime juice as an extra dipping sauce. Nom.