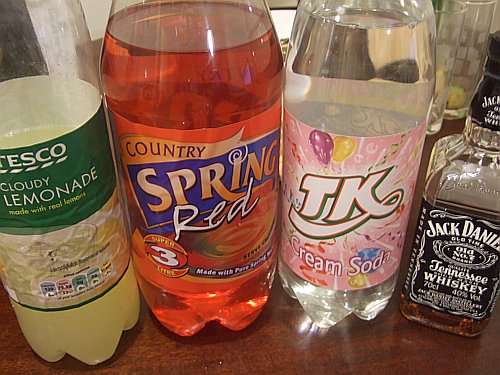 That's right, Red Lemonade.  Illegal in every other country in the world except Ireland.  After a fashion.
A while back, I was reading through the excellent Eat Like A Girl blog, which is by Niamh who is an Irish lady based in London.  I saw this post about a Guilty Pleasures Dinner Party and I said by gum, I'll have me one of those, thank you very much.
So I invited a few folks over to our flat and we had a really, really fun night of eating some rather ridiculous food.  I'm still in a carb coma today.  My goodness, it was fun though!
Big, big massive thanks to Aoife Daily Spud, Angela, Darragh, Loreana, Rapture Ponies, Rick, Jocelyn and Niall for bringing all the lovely food and for being a wonderful bunch of people.
Quote of the night: 'Are you trying to out Phil Collins each other? Oooh let's have a Phil Off!'
I'll let the pictures do the talking as I am suffering from a hands-up guilty hangover.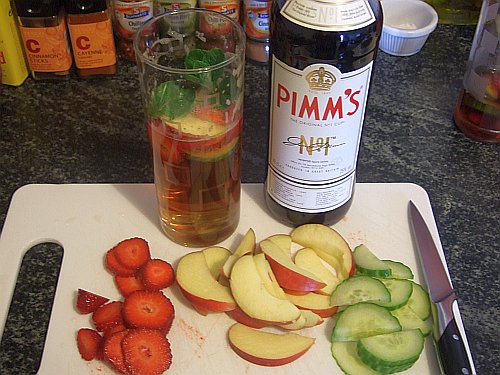 We started the night with my Guilty Pleasure of Pimm's No 1 Cup – it makes it easier to pretend that you live in Wimbledon.  I mean at the tennis competition, not just regular Wimbledon in London.  Traditionally you're only supposed to add lemon and cucmber but I usually go for the sweeter strawberry and apple with cucumber and mint.  As a mixer, it has to be half lemonade and half ginger ale.  Bring it!