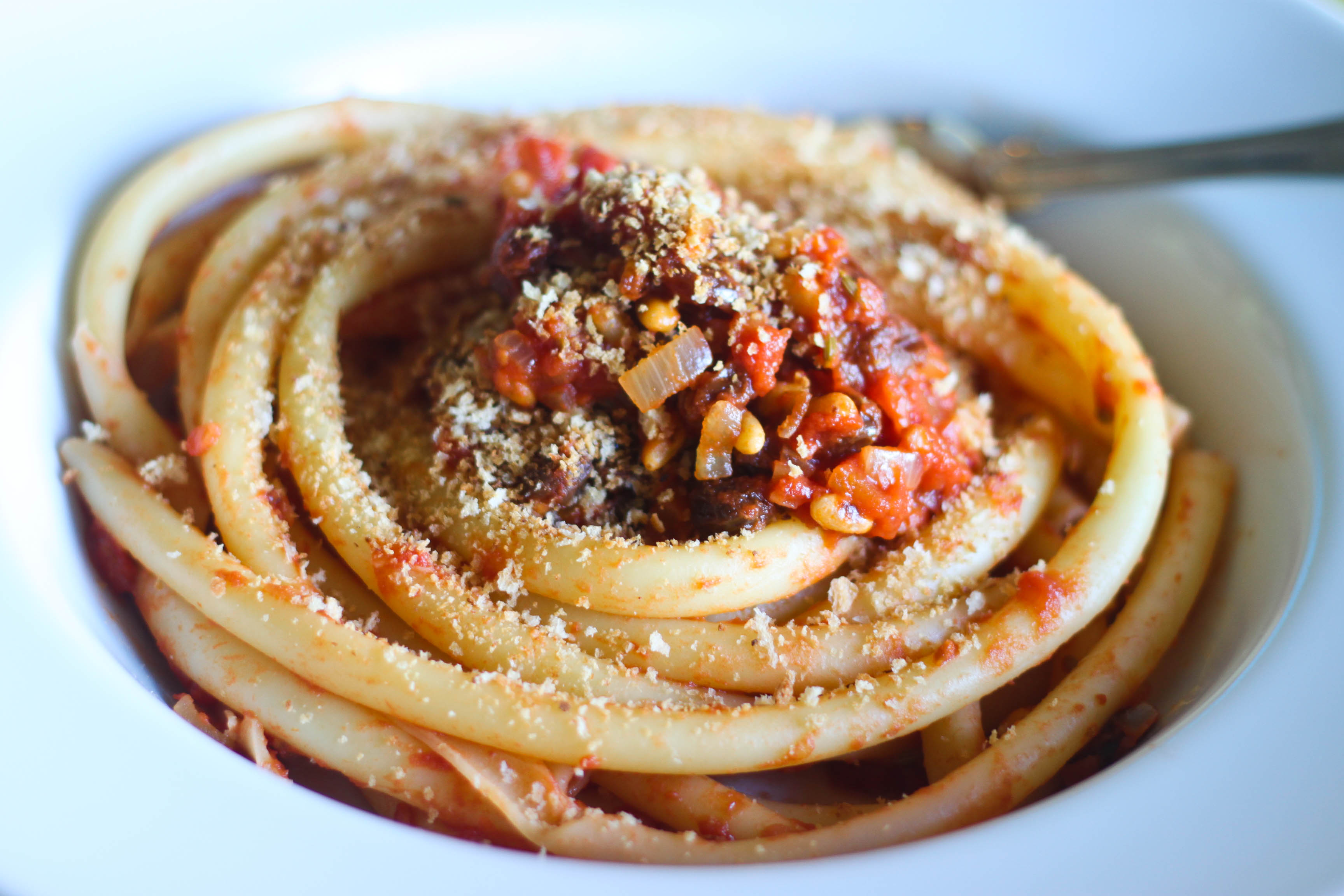 When it comes to the music I listen to, if a song catches my ear I'll (borderline) obsessively listen to it again and again. I do this until I feel like I've understood and consumed everything there is to be understood and consumed about it, often ignoring other music in favour of it. I've been like this since, well, forever, from when I listened to Bohemian Rhapsody every day for all of 1993 or more recently with my aural dependence on tUne-yArDs.
It turns out I'm pretty much the same when it comes to ingredients. My culinary gaze has recently been drawn to the humble anchovy. More specifically, to its power when used as the underlying flavour of a good pasta sauce. Since the puttanesca a few weeks back, and the ah-mazing roasted tomato dish last week, I've found myself day-dreaming about these little flavour-filled fishies.
Which is totally weird.
As this new ingredient addiction took hold, I found myself looking up anchovy based ingredients on-line. I stumbled upon this really stunning looking recipe by Giorgio Locatelli and thought I could adapt it a wee bit to make the anchovies the main attraction.
It took a little more effort than I'd usually put into my pasta on a Tuesday, but the resulting dish's pungently rich and Moorish sauce made it a super early-week treat. The combination of saffron, raisins (or sultanas), fennel and, of course, anchovies make it a little on the out-there side for the more delicate tastebuds. But it's perfect for those of you who love to indulge in the more exotic spices of the store-cupboard.