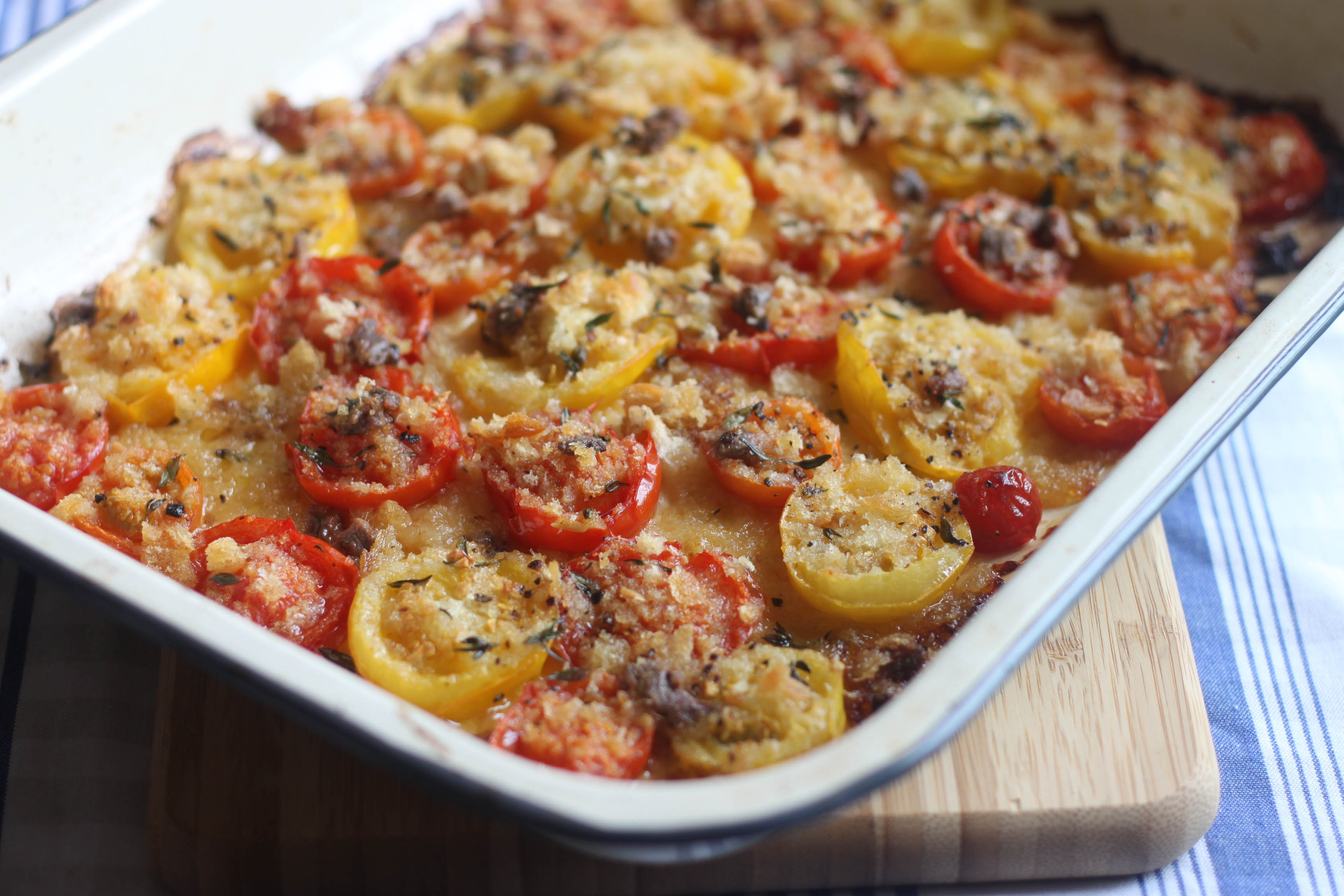 My lovely friend Anna is visiting us for the week and she shared this amazing AH-MAZING recipe that she makes with her fella (also our brilliant friend) Ben a lot in their home of Stroud, Gloucestershire, England.
They got the idea for this incredible pasta sauce from a list of Nigel Slater's most popular dishes of the last ten years for the Observer Food Monthly. It's designed as a side dish but Ben and Anna discovered it works exceedingly well stirred through some pasta. Having tried it today, I would most certainly concur.
Apart from this recipe, some other things Anna brought over to us from Stroud were her homegrown yellow tomatoes – which we used in the dish – as well as the words yumbo scrumbo and cooly-wow. Both of which you should expect to see a lot more on this blog in the future.