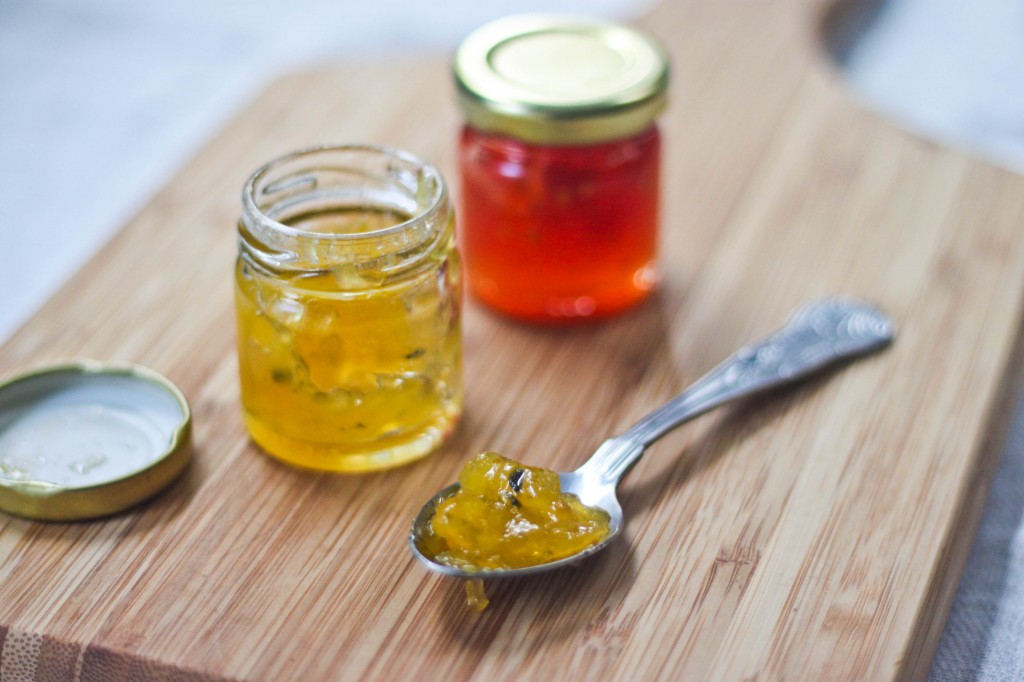 This year's Christmas season kicked off even earlier than usual for me as I co-hosted the Folláin Christmas Masterclass on the 22nd of November.
I was delighted to have been asked to act as an interviewer/student while Mairin and Peadar O'Lionáird shared with a gathered group of preserve enthusiasts at Andrew Rudd's Medley on Drury Street in Dublin.
Folláin are a fascinating success story of how an artisan product can evolve. It was set up by Eithne Ui Shiadhail and Mairin in 1983 and Peadar soon became involved in the selling side of things. Now it's purely a husband and wife team, alongside their employees. I visited their factory in Ballyvourney of West Cork, naively expecting to find a shed at the back of their house with a few empty jam jars being filled by hand. Instead I found a bustling factory, employing 14 people, and a conveyer belt of jam jars dizzyingly circling the large main room as they went on their individual jam journies. Follain are in the process of expanding and moving on to a bigger premises, proving them to be a promising tale of success without losing integrity among an Irish artisan business.
As for our Masterclass, I let Mairin and Peadar share their knowledge and wisdom of making jam and preserves with the crowd while I asked daft questions that exposed my absolute lack of knowledge. They showed us two jam recipes that could be used as presents for friends, as well as how they like to use their ham glaze and cranberry sauces. The lovely Rosanne from Like Mam Used To Bake was on hand to show us how to turn old jam jars in to adorable Christmas table decorations.
Thank you to Mairin and Peadar who let me be a part of such a fun evening and also thank you to Pivotal Communications who made it all happen. A final thank you to Andrew Rudd and his team at Medley for making the evening such a fun one.
Mango Passionfruit & Lime Jam
Mairin made this jam look remarkably easy on the evening of our Masterclass, which everyone in the audience left with a delicious little pot of. Give it a go yourself and head to Follain's facebook page if you have success (or failure!) to report.
1.2kg mangoes
8 ripe passion fruits
8 limes
1 kg jam sugar
Mango Passionfruit & Lime Jam 
Place mangoes, lime juice & zest into a saucepan and simmer until very soft.   Add passionfruit juice & pulp.  Add jam sugar, stir to dissolve.
Turn heat to highest setting and cook to end point as quickly as possible. Cool a sample on a plate and test for wrinkling. Pot in sterilized jars. Apply caps and leave cool.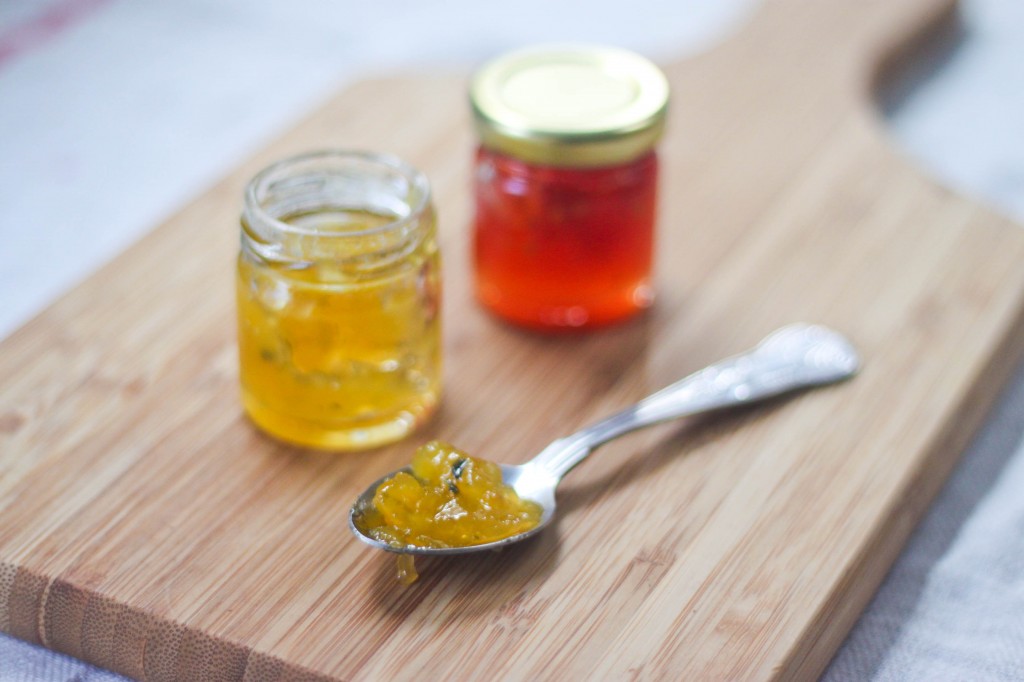 Categories: Blog Trips