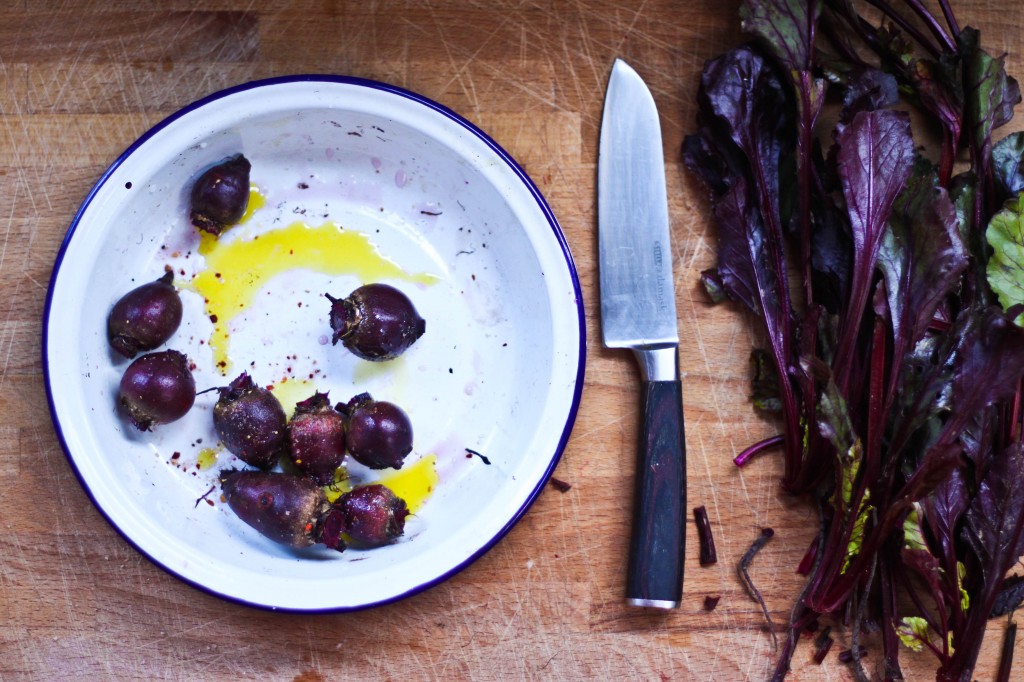 2013 felt to me like the year of the beet. Beetroot hummus was a staple in my house throughout the year, often paired with smoked salmon but sometimes just enjoyed solo on toast. We even made a forkful out of it. One of my most memorable dishes of 2013 was Katie Sanderson's Beet Bourguignon at the winter Living Dinners feast held in a crumblingly decadent old Georgian house on Henrietta Street at the end of November. That Sanderson sure knows what to do with a beet.
There are a few things I would like to leave behind in 2013 (overindulging my fondness for the naughty things in life, my propensity for panic and my inability to organise my finances) but beetroots are definitely something I'm taking with me as I head towards the future.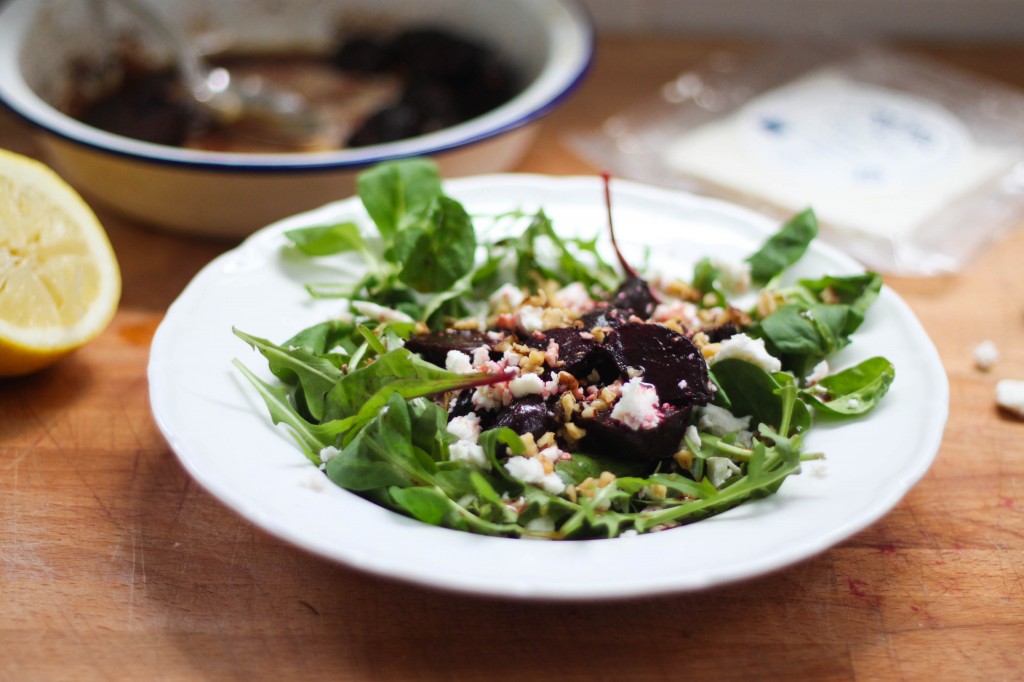 Over the holiday break, I found this Nigel Slater recipe for roast beets and halloumi cheese and served it up for myself and Niall's New Year's Eve dinner. A wonderful way to use beets, I have since substituted the cheese for some delicious St Tola 'feta', added a few walnuts for crunch and a pinch of chilli for heat.