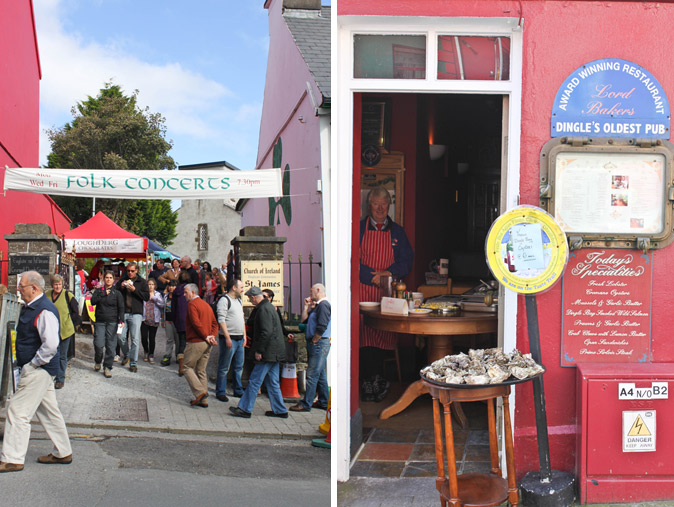 "Enjoy yourself in your spiritual home this weekend," read the text from my friend Alan, received while I was on the early train to Dingle last Friday morning. "Hmmm," I thought. "Spiritual home? I wonder why he thinks that."
Cue a series of memories of the last few years spent in the Kerry town, made up of trips down for my cousin's wedding, last year's Dingle Food Festival in October and Other Voices in early December. It's probably one of the places in Ireland outside Dublin and Monaghan, my actual hometown, that I've visited more than once. I'm not sure if that quite makes it my spiritual home but I'm willing to give it a few more visits to make sure.
This time, I was on my way to the south west coast for the Dingle Food Festival and the Blas na hÉireann Awards, otherwise known as the National Irish Food Awards. I had been flummuxed the year before when asked to be a judge for the awards, wondering if being an eating enthusiast was really enough for me to be deemed qualified for the role of judge. I have to admit, I found the whole process exhilarating and intimidating, and was tickled pink when my categories included ice-cream and whiskey.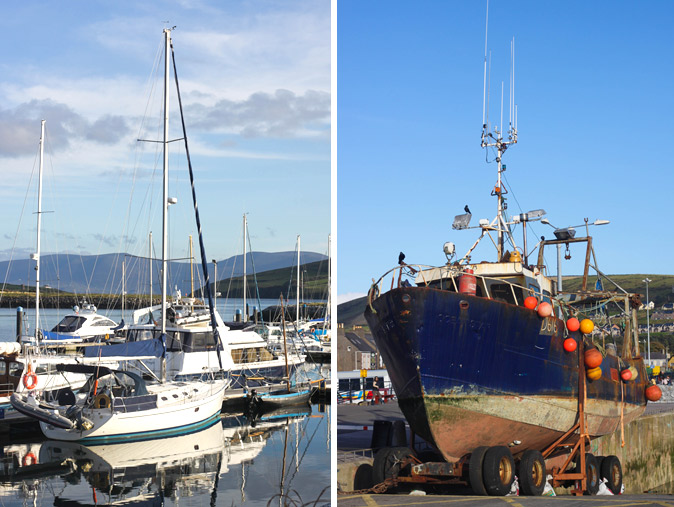 When I was called upon once again this year to be a judge, my inner critic chided me once again, saying "But you're still not up to this job! What are your qualifications?!" I fought back, arguing "Well, I have eaten approximately 1,095 meals since this time last year, so at least I'm a more experienced eater." This seemed to appease my inner critic right through to the end of the judging round last Friday, when I wobbled away after four hours of careful tasting and sampling, only to fill my belly with endless other goodies around Dingle for the rest of the weekend. All in the name of research and food work experience, you understand.
What makes food judging so fascinating is that it's such a complex process. There are so many factors that inform a judge's opinion in favour or against a given product. Is the product in context, is it something the judge usually likes or despises, is it even a product the judge knows or recognises and therefore is swayed by its back-story? Is the judge just hungry at the beginning of the session, giving the first few tastes an advantage over the latter? I did my best to be as fair a judge as possible, being conscious of the fact that food is really a fascinating and entirely subjective beast. I found, the best thing you can do is concentrate on the product in front of you and mark it as fairly as you can, according to the judging rules that have been laid out for you.
I can't wait until my next opportunity to fulfill this role and genuinely feel a lot more confidence in my tastebuds because of it. Food work experience is fun.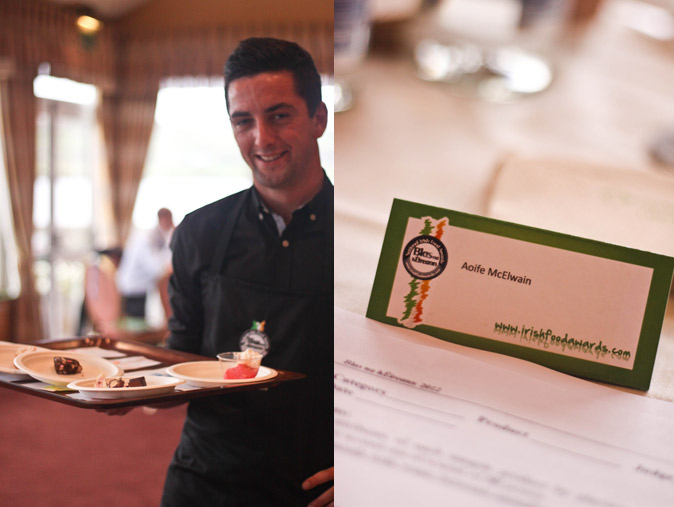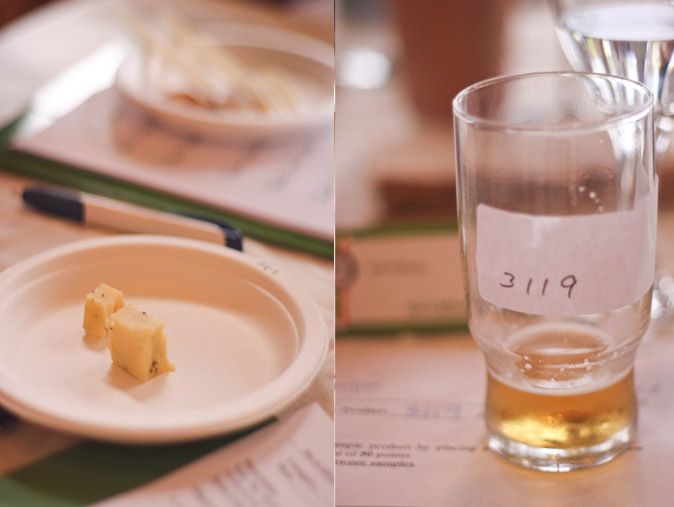 It would, of course, be crude not to mention the wonderful producers who entered this year, without whose hard work I would never have had the opportunity to sit at the table and judge, to the best of my abilities.
You can find a full list of this year's wonderful (and delicious) Blas na hEireann winners here.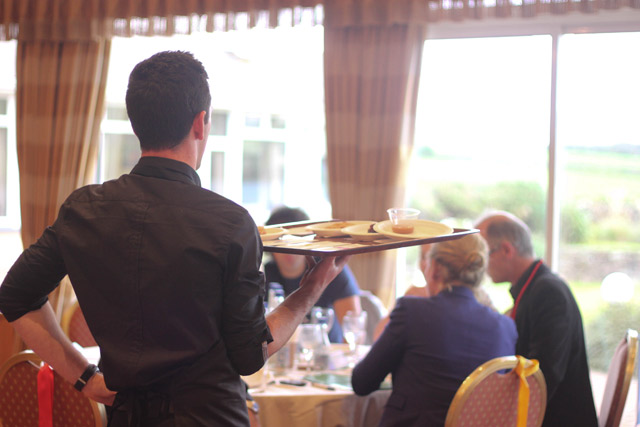 Of course, the rest of the weekend was filled with talking about food as well as eating it, not least because of the For Food's Sake talk shop about Food Memories. I shared with the gathered audience my food memories of growing up in Saudi Arabia, my Nanny Brigid's unbeatable and unforgettable floury spuds grown in the stoney grey soils of Monaghan, and how boarding school nearly ruined cauliflower for me for life (kudos to Mark Murphy for letting me take over his kitchen to cook cauliflower, good and bad). Thanks to Aoife Carrigy (aka Holy Mackerel) for inviting me to speak, and thanks to all of the other speakers for bringing their own food memories, leading to a really fascinating afternoon of food stories.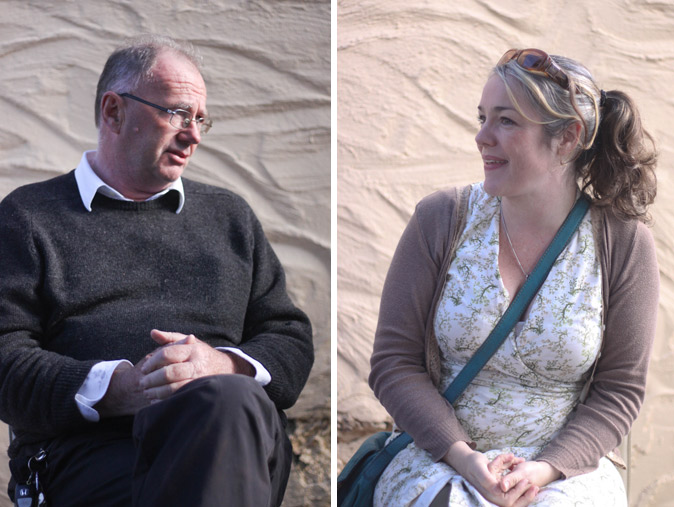 John Desmond and Aoife Carrigy talk food memories while Lola (BFF to Sharon Greene of Queens of Neon) looks on and has a face off with a wasp.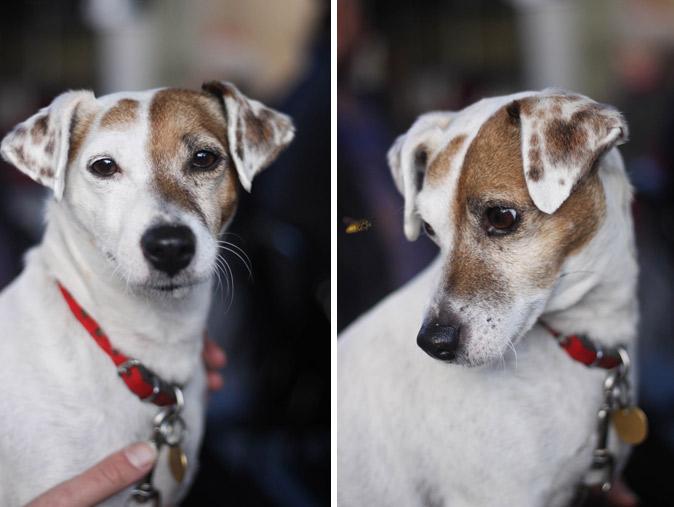 Here are some choice shots from my weekend, to whet your appetite for next year's festival, or indeed your next visit to Dingle.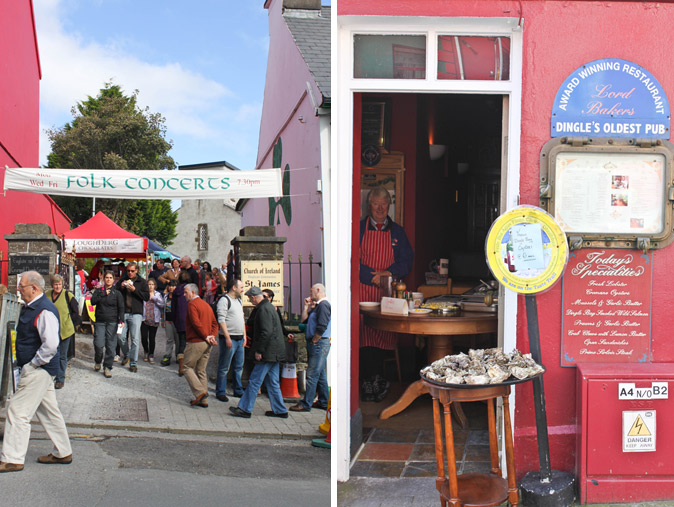 Walking around the town…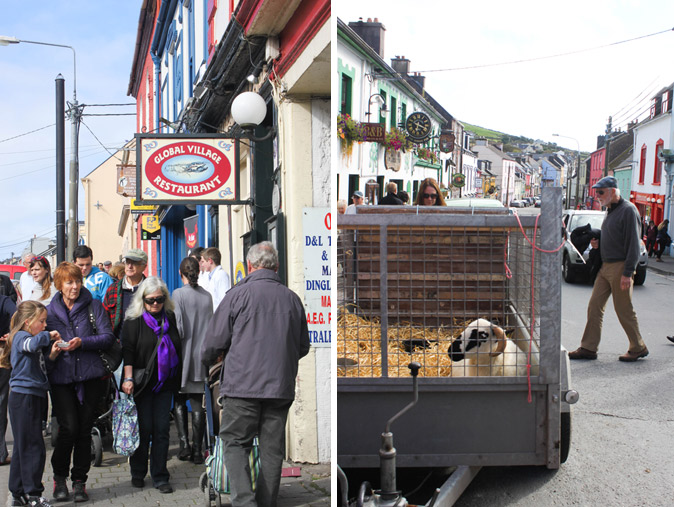 …and along the pier.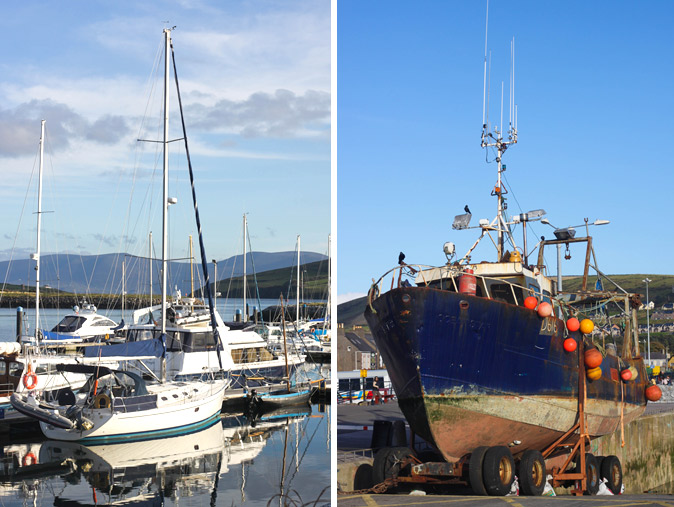 The dubious hotdog stand and, arguably, the best ice-cream shop in the country…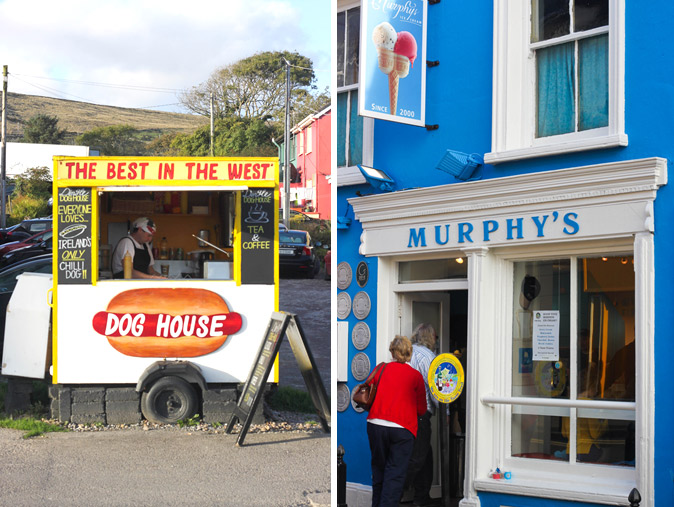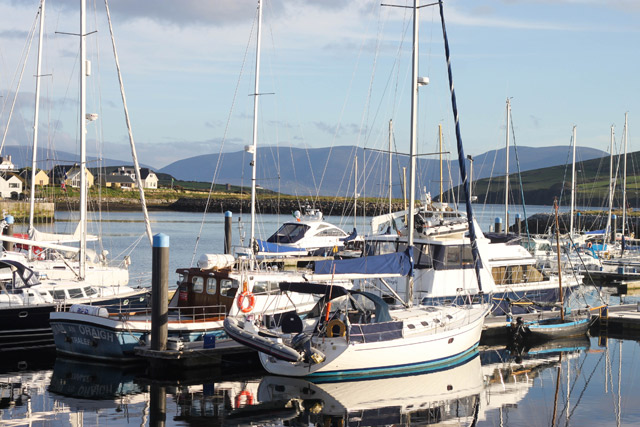 ...and then into the wonderfully smelly Little Cheese Shop…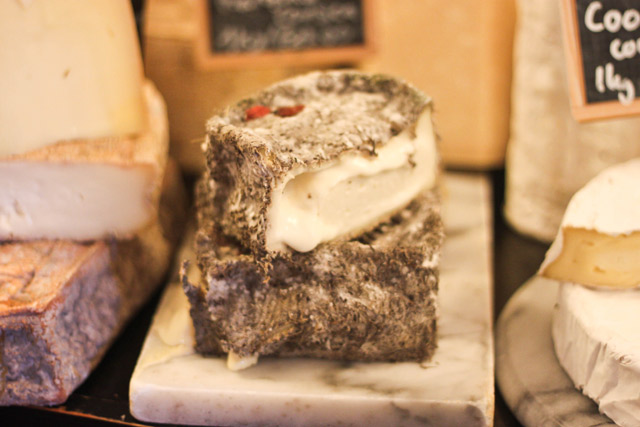 Dinner in the Global Village was quite the treat…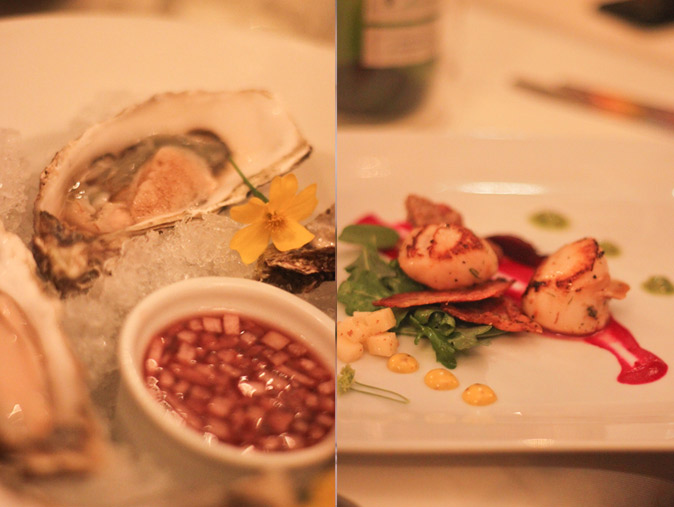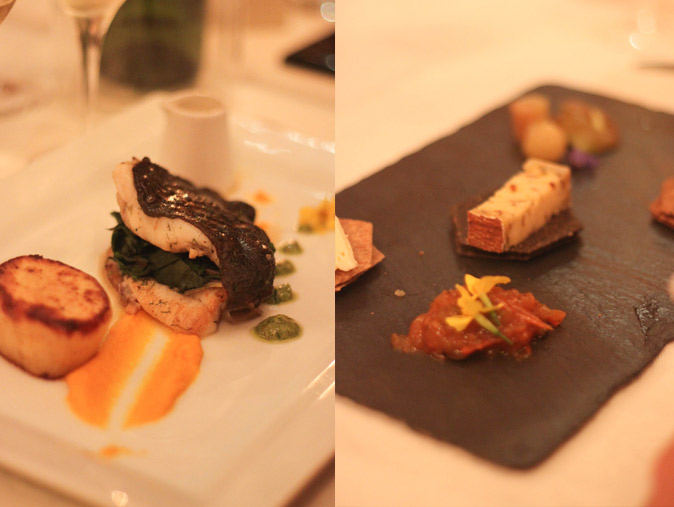 …and the weekend was rounded off by a stroll through the market…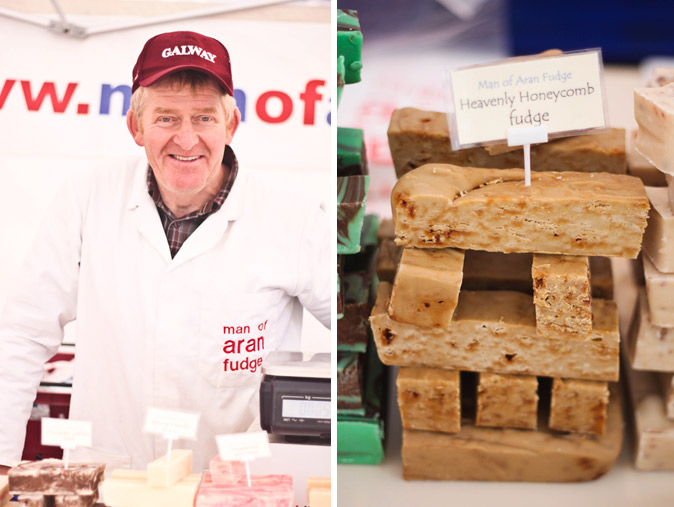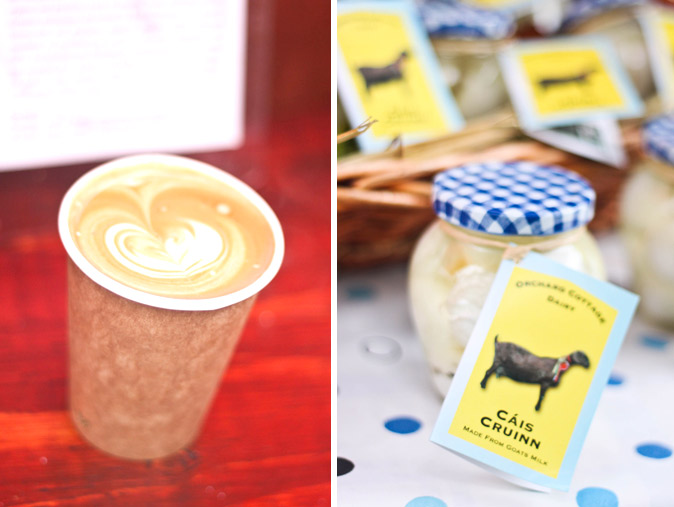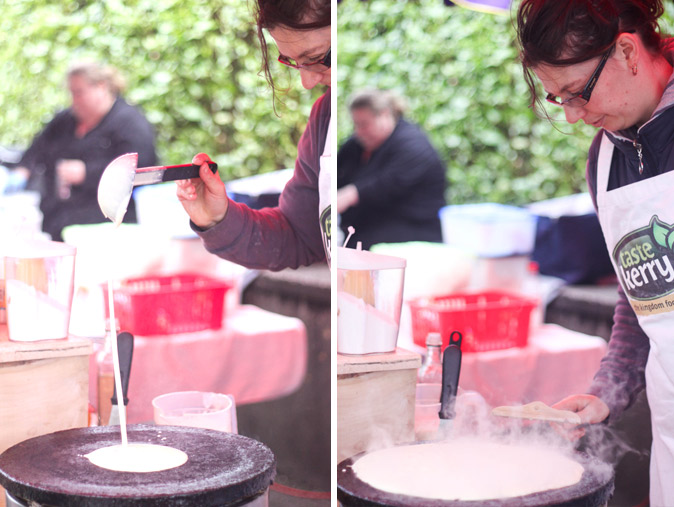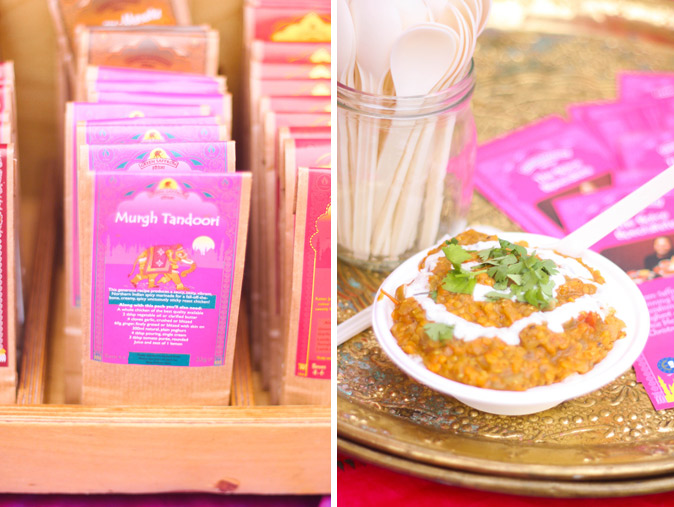 Many thanks to the team behind the Dingle Food Festival and Blas na hEireann awards for their hard work and exceedingly generous hospitality.
Until next time, Dingle. Thanks for being your usual awesome self.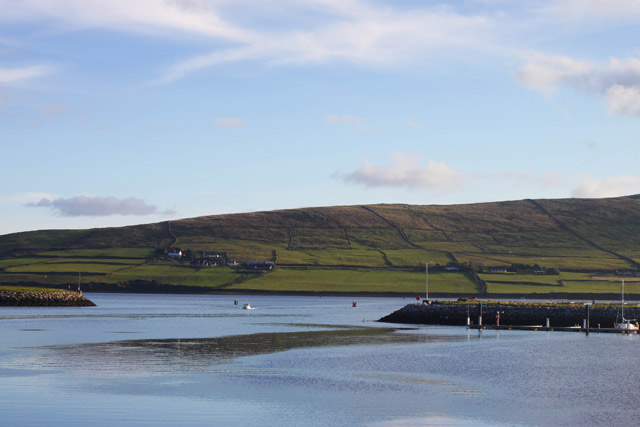 Categories: Blog Trips