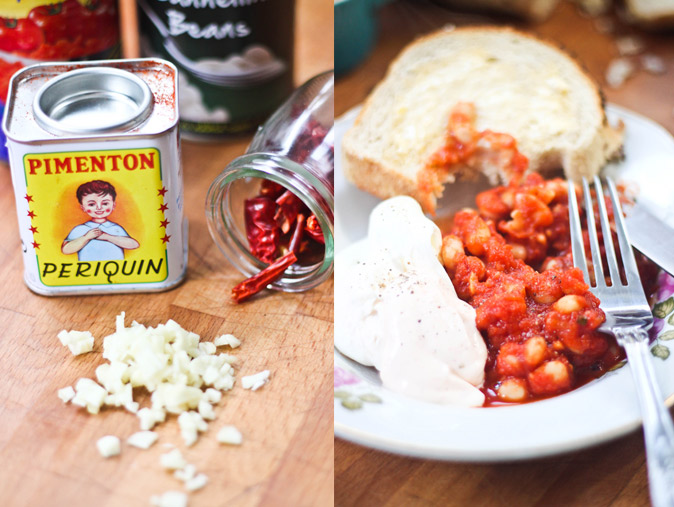 I love autumn for lots of reasons, but somewhere near the top of the list is the way this season changes our menus. I love the seemingly sudden shift from light salads and meats to earthy mushrooms, stews and soup as the comfort dishes reappear on our tables after their summer hibernation. On a wonderfully crisp early autumnal day recently, I found myself tucking in to a giant plate of baked beans at The Cake Cafe off Camden Street in Dublin. Smokey, spicy, rich – this rich plate of comfort food would make a tin of Heinz blush at its own inadequacy by comparison.
It had never really occurred to me to make my own baked beans but I was inspired by The Cake Cafe to recreate their beans in my own kitchen. I went home with a mission to perfect my own baked beans recipe. What you'll find after the jump is my first attempt. I'd say use it as your template but experiment with your own favourite flavours until you reach your optimum plate of baked beans. Hmmm….beans…:)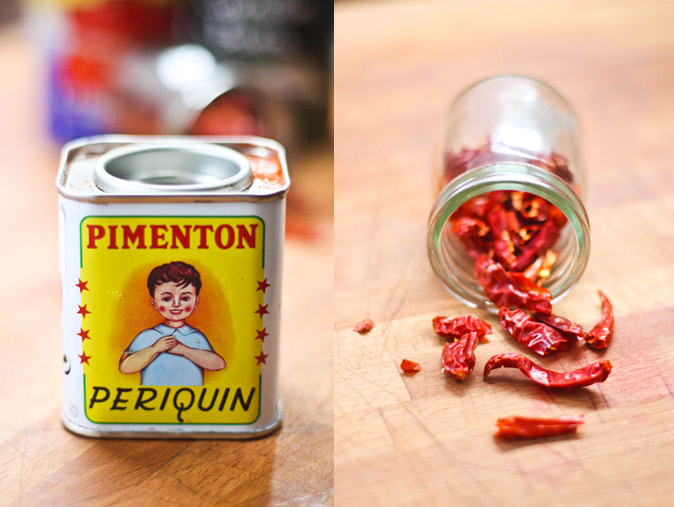 Baked Beans for Two 
Olive Oil
1 small onion
1 clove of garlic
1 tablespoon of smoked paprika
1 finely chopped red chilli (you can use dried chillies like me)
1 teaspoon of tomato purée
1 x 400g tin tomatoes
1 x 400g tin of cannellini beans
Salt
Pepper
Start by heating a little olive oil in a large frying pan over a medium to high heat. Finely chop the onions and garlic and fry in the oil for 3 to 5 minutes, until softened, being careful not to burn the garlic as this makes it bitter.
Add the smoked paprika and red chilli, cooking and stirring for a further minute. Now add the tomato purée and mix well before adding the tin of tomatoes, mixing well.
Simmer the tomato sauce for 10 to 15 minutes before adding the cannelini beans. Simmer for another 5 minutes the beans are warmed through. Season with salt and pepper to taste.
 Serve on some toast with a poached egg on top if you fancy.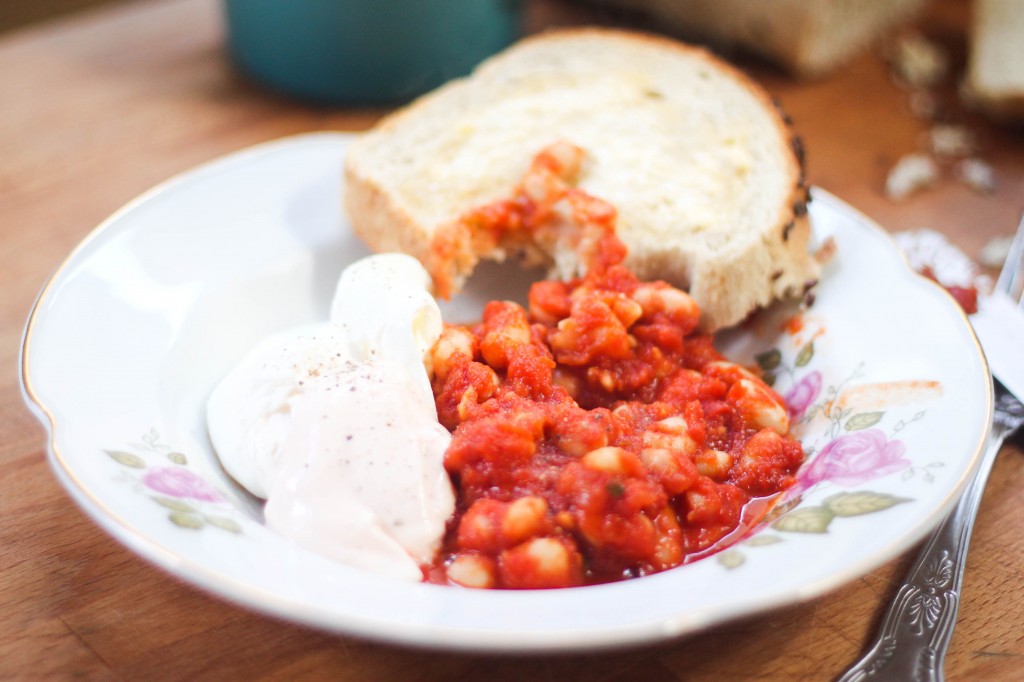 Categories: Breakfast, Dinner, Lunch Tags: Baked Beans