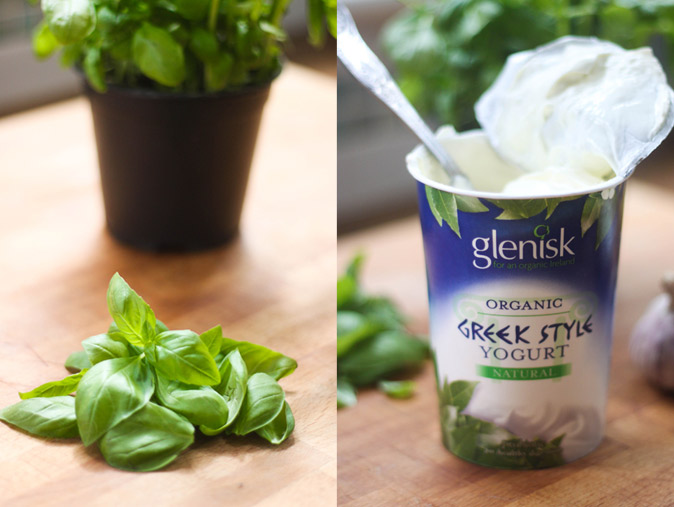 I love finding new inspiration for recipes from any source that's willing to give it. Cookbooks, other cooks, blogs, TV shows, and eating out.
The words 'basil tzatziki' caught my eye on a menu recently and I just had to recreate it at home. This took all of three minutes to whip together and it was a truly scrumptious topping for a juicy burger.
This would most certainly work well as an accompaniment to any BBQd or roasted meat, or to vamp up a selection of salads. It's quite amazing how yoghurt (even yoghurt as luscious as Glenisk's) can be transformed into a rich condiment with the addition of three simple ingredients. Read on to find out what they are!
For a small bowlful of Basil Tzatziki
3 heaped tablespoons of good quality Greek yoghurt
1 handful of basil leaves
1 garlic clove
About 1 teaspoon of lemon zest
Put your yoghurt in a bowl.
Roughly chop the basil leaves and add them to the yoghurt.
Finely grate the garlic clove into the yoghurt and add the lemon zest. 
Mix everything well and serve it up!
Couldn't be more simple