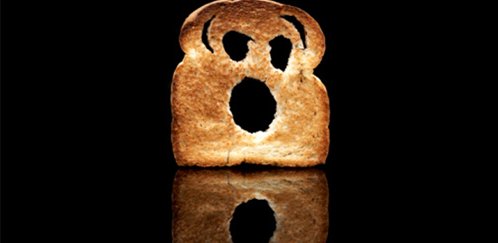 I'm telling ya…it's been a guilty week. Since the guilty pleasures party, I haven't had one healthy home-made meal.  It's been Indian takeaways, ham and coleslaw sandwiches for dinner (it's just not right) and pot noodles.  Salad is on the menu for tonight, for sure.  Even if it is miserable outside!
Following the launch gig of the rather wonderful and quite prolific Adrian Crowley's latest album Season Of The Sparks in The Sugar Club last night, there were some late-night pints accompanied by appropiately random chats with various lovely folks.
The subject of food phobias came up as someone was being slagged for not liking tomatoes and lettuce, specifying that cherry toms were ok but not the big ones, cooked or raw.
One of the girls said that she couldn't eat mashed potatoes, a trait passed on to her through her Dad who'd had the unpleasant experience of being overfed them as a child.  Similarly, Niall's Dad unsuccessfully tried to pass on his disdain for eggs to Niall and his siblings.  I know at least three people who simply abhor mushrooms.
For me, likewise with the above, I suffer not really from food fears but negative food associations.  I love to try new, weird and wonderful foods but, even as someone who prides themselves on being gastromically open-minded, there are still a few things I can't eat.  And it's all down to a not entirely unpleasant but nonetheless psychologically irritating experience in my youth.
I went to boarding school in Dublin for four years in my late teens and as a result I can not eat roast beef, cauliflower or McCambridge's Brown Bread.  As I said, it's not a phobia as much as the association of horrendously mass-produced dry, flavourless, boiled to within an inch of their life veg and dehydrated wilting roast beef served with a side order of metallic gravy and synthetic stuffing.  And for four years, breakfast was that psuedo soda bread that McCambridge's have somehow managed to pawn to a vast majority of people as an actually decent cut of bread.  Christ on a bike.
But apart from boarding school food tasting like old tea towels, my parents were far, far away – and don't get me wrong, that was both a brilliant thing and a totally shite thing at the same time – and I think that sometimes dry roast beef tastes a bit like homesick to me.  *sniff*  This is all very Oliver Twist.
There are people who suffer from genuine food phobias, which must be an absolute nightmare.  Here's a fairly comprehensive list of some of the possibilties. Consecotaleophobia is surely one of the rarer ones!
Are there any foods that you dislike and are able to pinpoint where the negative assocation comes from?
Below is the video for Adrian Crowley's The Wishing Seat, taken from Season Of The Sparks is out next Friday the 1st of May and will no doubt available in Road Records in Dublin and the most reputable record shops around the country.  Until then, head here to buy Adrian Crowley's last album, the bleedin' lovely Long Distance Swimmer.
Categories: Blog Trips Tags: Food phobias