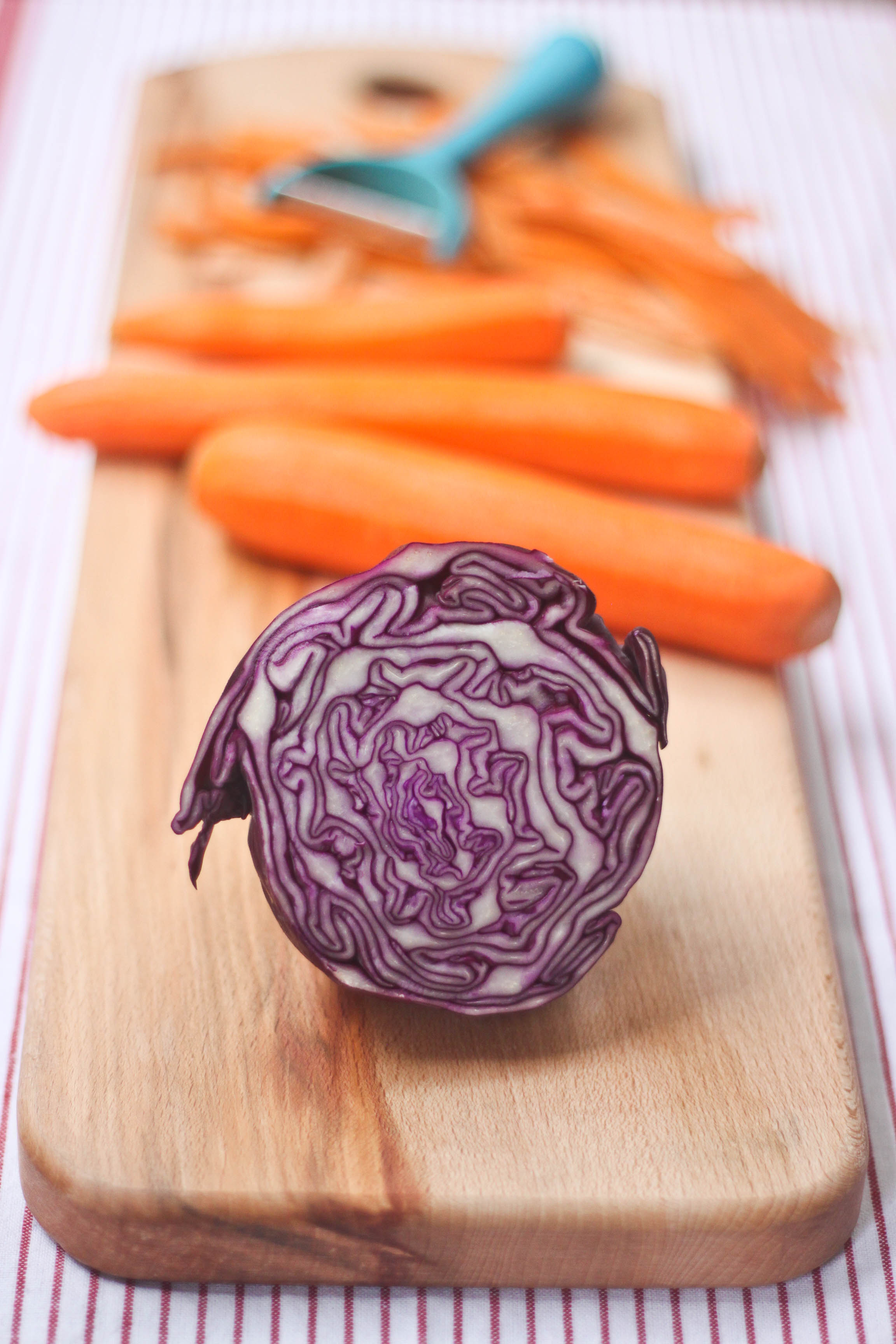 It's really beginning to feel like spring around my neck of the woods in Dublin. But, as those of you who live here or have visited, our completely bananas weather means that it may feel like spring in the morning before hopping back to winter in the afternoon and ending the day with an autumn evening.
As I've said before, it's great to have a few recipes under your kitchen belt that can bridge the gap weather-wise. I'm starting to crave bright and fresh salads but, as we're still not out of winter's gate just yet, there's a tendency to reach for wintery vegetables which are so good at filling the belly with comfort.
Last week I was looking for the culinary hug a bowl of root vegetable salad might offer. I had some carrots and red cabbage in the fridge, as well as some lovely blood oranges in my fruit bowl. There was a bit of St Tola's goat cheese that needed using and some lovely Pumpkin Seed Oil that the Gunter's gave me for my birthday that I really wanted to get drizzling with. Almost by accident, I put together a really lovely little salad that I'm pretty sure will be appearing on my table through the transition of the seasons.
This salad works perfectly well on its own but also as a very versatile side salad. I whipped up a bowl as a side with pizza and also with homemade gyoza. Definitely an adaptable salad. And it takes about 10 minutes to prepare. The goat's cheese is entirely optional and, if you were serving it with a more Asian-style dinner, I would replace the cheese with toasted sesame seeds.
What you need for Carrot and Red Cabbage Salad for 2 as a hefty lunch
3 medium sized carrots
1/2 a head of red cabbage
A few tablespoons of soft and creamy goat's cheese (optional)
For the dressing
3 tablespoons of oil of your favourite salad dressing type (I used Pumpkin Seed Oil which is beautifully dark in colour and rich in taste)
1 tablespoon of red wine vinegar
1 tablespoon of freshly squeezed orange juice (I used blood oranges – yum)
1 teaspoon of runny honey
Salt 
Pepper
Peel the carrots. Coarsely grate them into a large serving bowl.
Now finely grate the red cabbage on top of the carrots. You can also coarsely grate it, but I like the slight difference in texture. Grate the cabbage down to the root, but not too close to the root!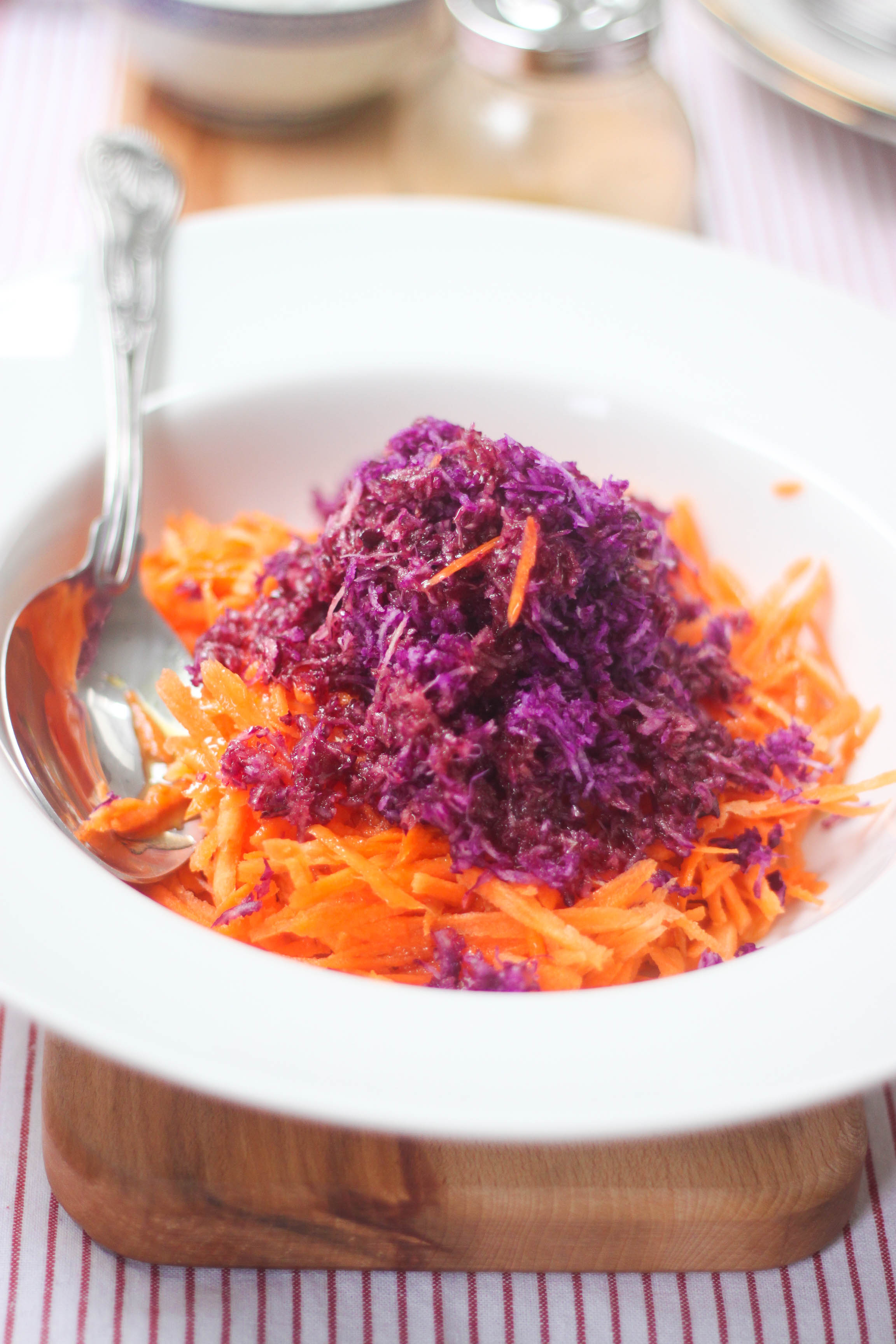 Now make your dressing by mixing the oil, red wine vinegar, orange juice, honey and a pinch of salt and pepper in a jam jar or a bowl.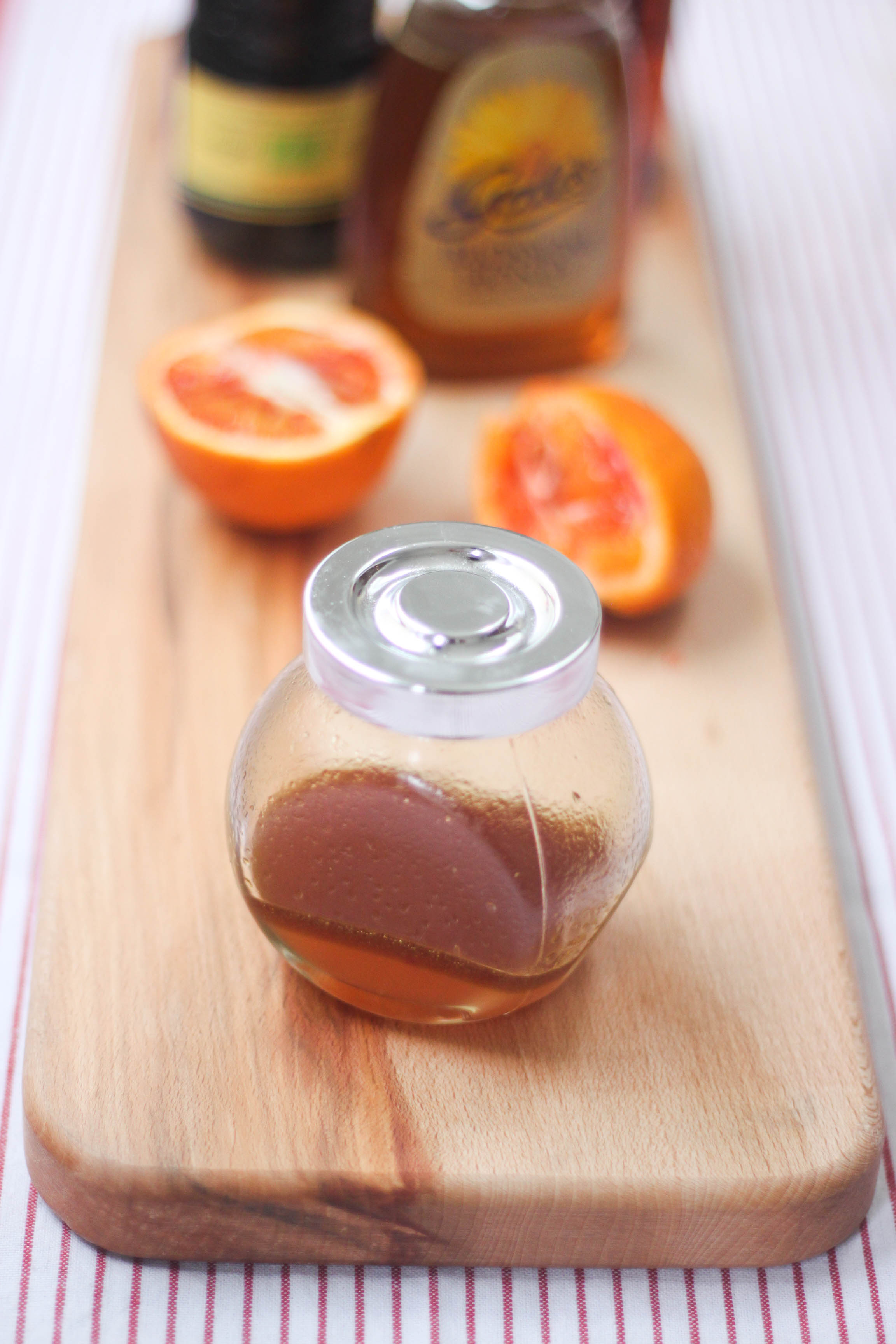 Pour the dressing over your grated carrot and cabbage and serve with a few dollops of goat's cheese if using. 
That's it! Couldn't be easier. And look how pretty it is!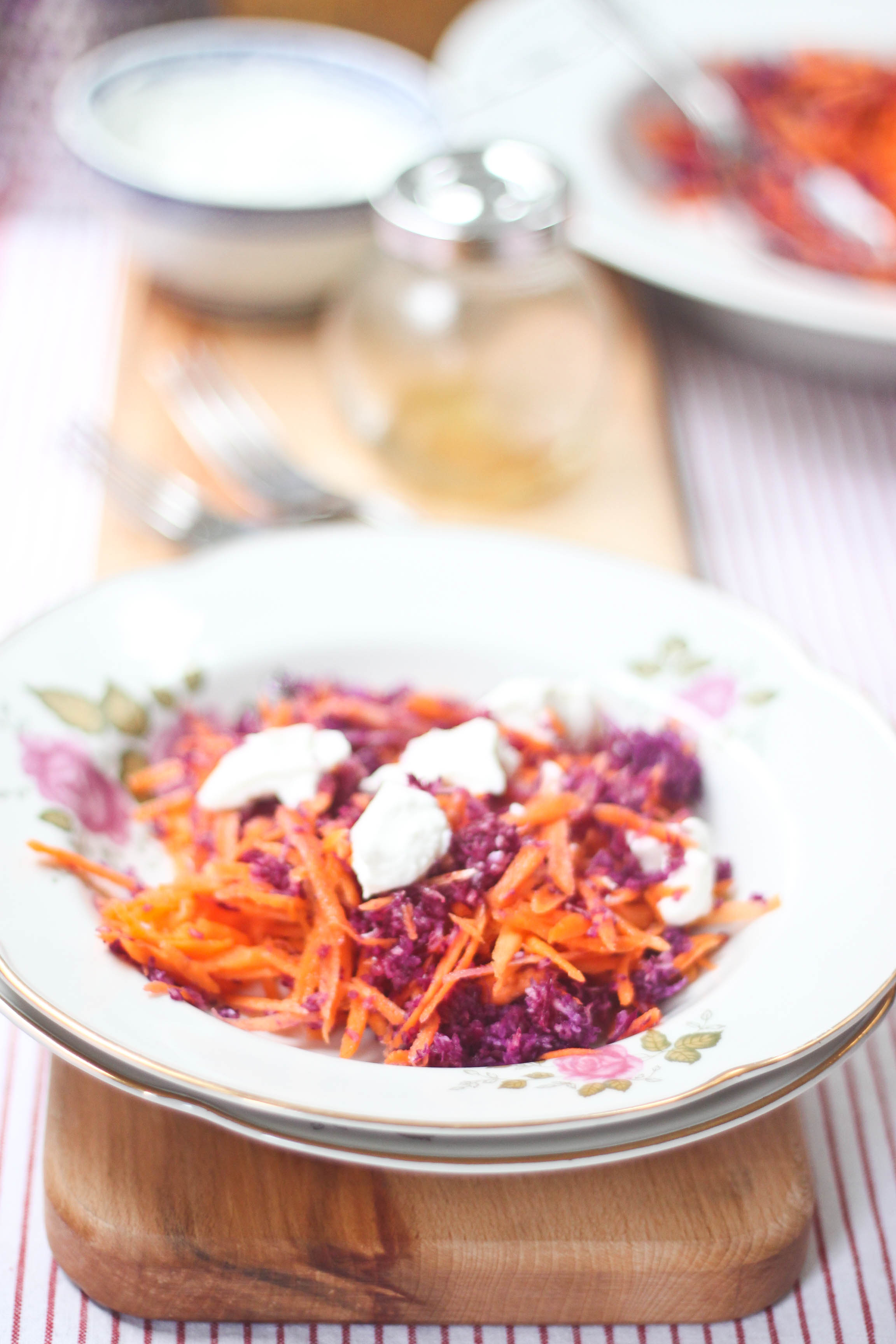 KITCHEN TUNE
If this salad could sing, it'd probably sound like Carole King. I mean, it'd taste good in winter, spring, summer or fall so…see where I'm going with this?
Categories: Lunch