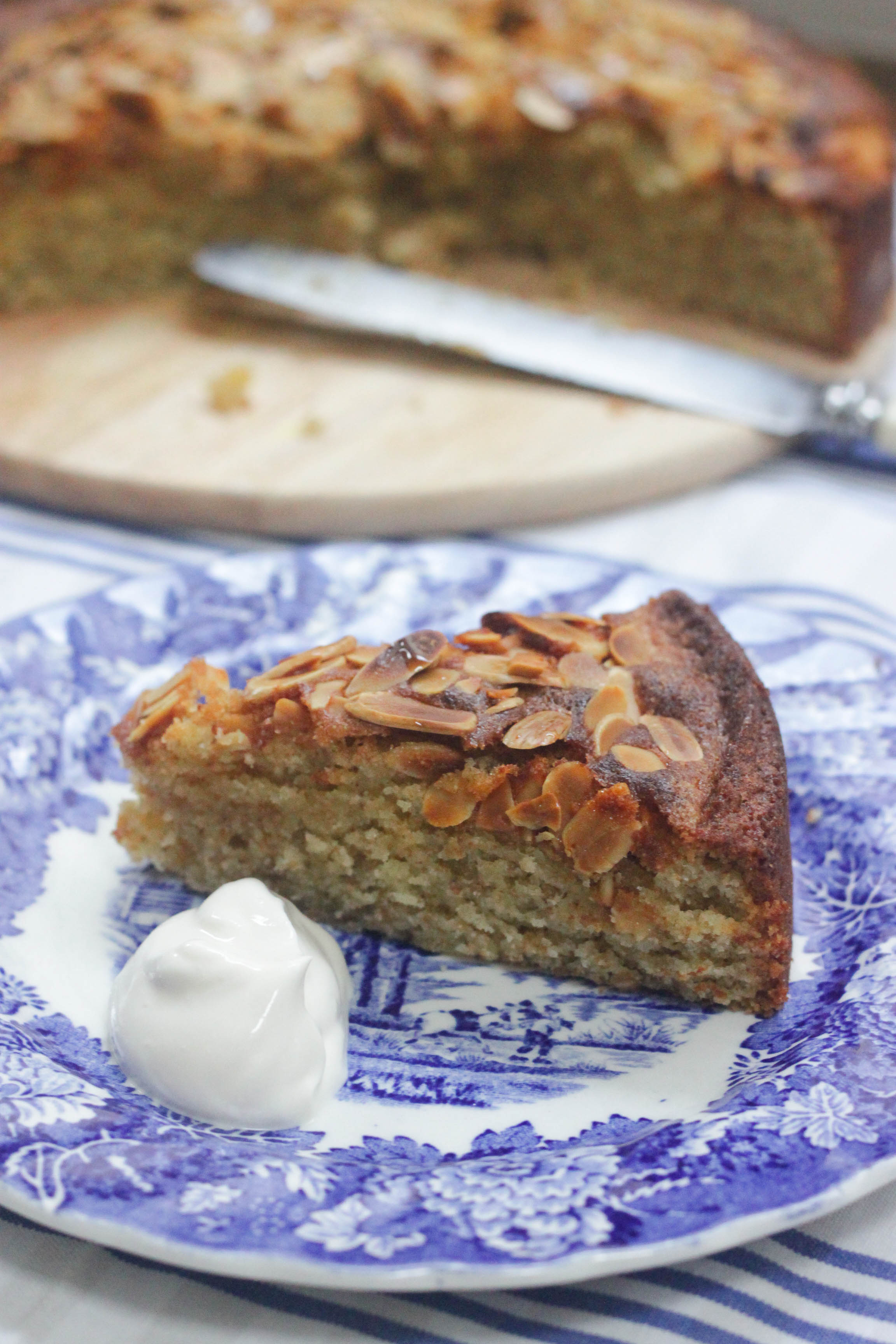 My perfectly imperfect wholemeal and almond cake.
I've said quite a few times on this blog that I can't bake. That I was more of a cook, and that the science behind baking flat out freaked me out.
Well. I was being silly. The main reason why I "couldn't" bake was because of my stinking attitude.
I have finally realised that of course I can bake. Now, it's highly unlikely that I would ever make a living from the things that I bake. But I can still bake. You don't have to be a science boffin to get a bit of flour together. And putting up a mind block about it certainly doesn't help.
This revelation came along at the same time as my recent epiphany of You're Not On Masterchef, Aoife. The point is, cooking and baking should be fun. So what if your cake turns out lopsided? If it's a complete disaster, it's certainly annoying when you have to throw it all away but…is it really the end of the world?
I've realised that, actually, there is no great mystery to baking. That old saying of you can either bake or you can cook is unhelpful and untrue. Like anything else, you can pretty much get the hang of it with a little bit of practice. Again, you might not be brilliant at it, but you can certainly give it a go.
So, yes. I'm feeling very zen about my baking future for 2012. And in honour of that, I'd like to point you in the direction of a wonderful wholemeal and almond cake from Hugh Fearnley-Whittingstall's River Cottage Every Day cookbook. I made it recently and was wooed by its simplicity and deliciousness. Definitely a good cake for fledgling bakers who aren't into fuss.