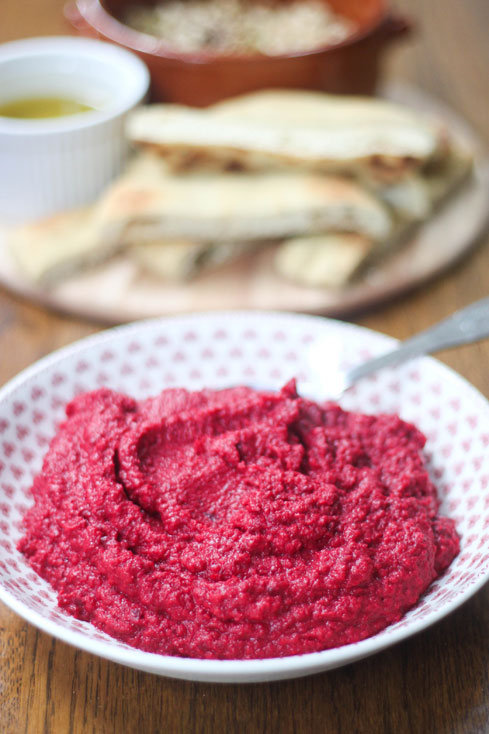 And so I thoughtlessly cast cauliflower aside in favour of my new favourite thing: Beetroot Hummus.
Having first tasted it at Skinflint, I've made this a few times over the last while and not only does it have the most amazing colour, it tastes amazebombs AND it's a piece of cake to make.
It's a bit time consuming as you have to roast the beetroots for an hour before you can use them, but other than that it's a case of whacking everything in the food processor and giving it a good whizz.
I served this as an accompaniment to roast lamb, as a sandwich filler, and just on its own with some lovely pitta bread.
It's the beet's knees. GEDDIT?
What you need for a good bowl of Beetroot Hummus 
4 medium sized fresh beetroot (about 450g)
1 x 400g tin of chickpeas
1 clove of garlic
A handful of coriander (or a teaspoon of ground coriander)
1 lemon
5 tablespoons of olive oil
Good pinch of salt
Start by wrapping the beetroot in tin foil and roasting them in a hot oven (200C should do it) for an hour or until a knife can easily pierce through the beet. Let the beets cool and remove the skin. It should come away easily but beware, the beets will stain the bejaysus out of your hands so wash them as quickly as possible after handling the beets! You can also use a vegetable peeler to help the process along a bit.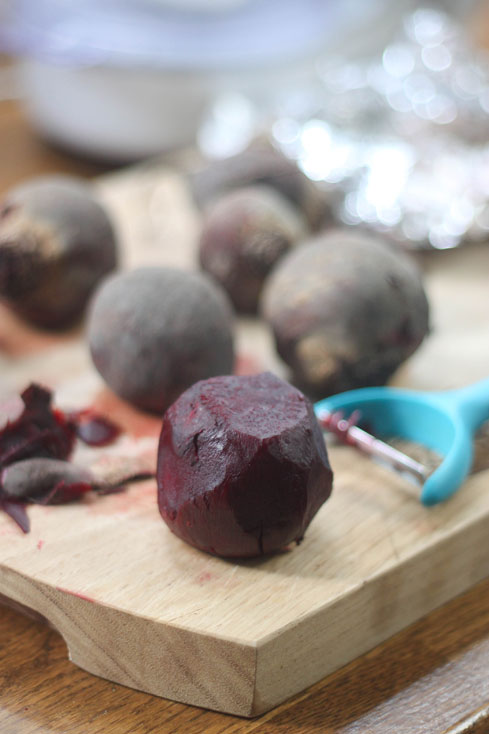 Chop the cooked beetroot into chunks and put into your food processor. Add the tin of chickpeas (drained), the clove of garlic (it's a good idea to chop it first), and the handful of coriander and give it a blitz. Cut the lemon in half and squeeze in the juice of one half. Add the olive oil and blitz again.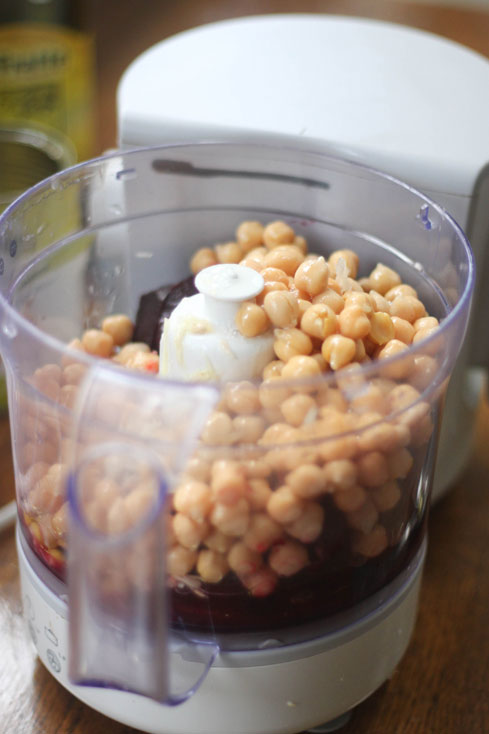 Add a good pinch of salt and give it a taste. You can add more lemon juice if you like, or even a bit more salt.
And that's it!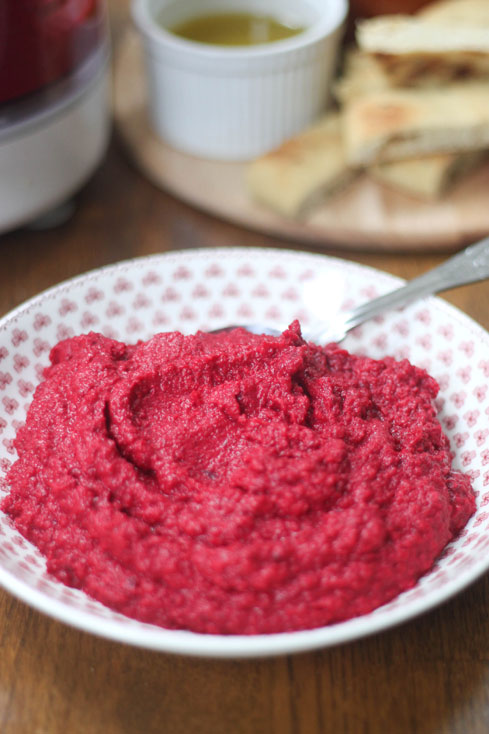 KITCHEN TUNE
Amazing new video from my favourite artist of the last few years, it's tUnE-yArDs with a video for My Country from the totally brilliant album w h o k i l l.
Categories: Lunch