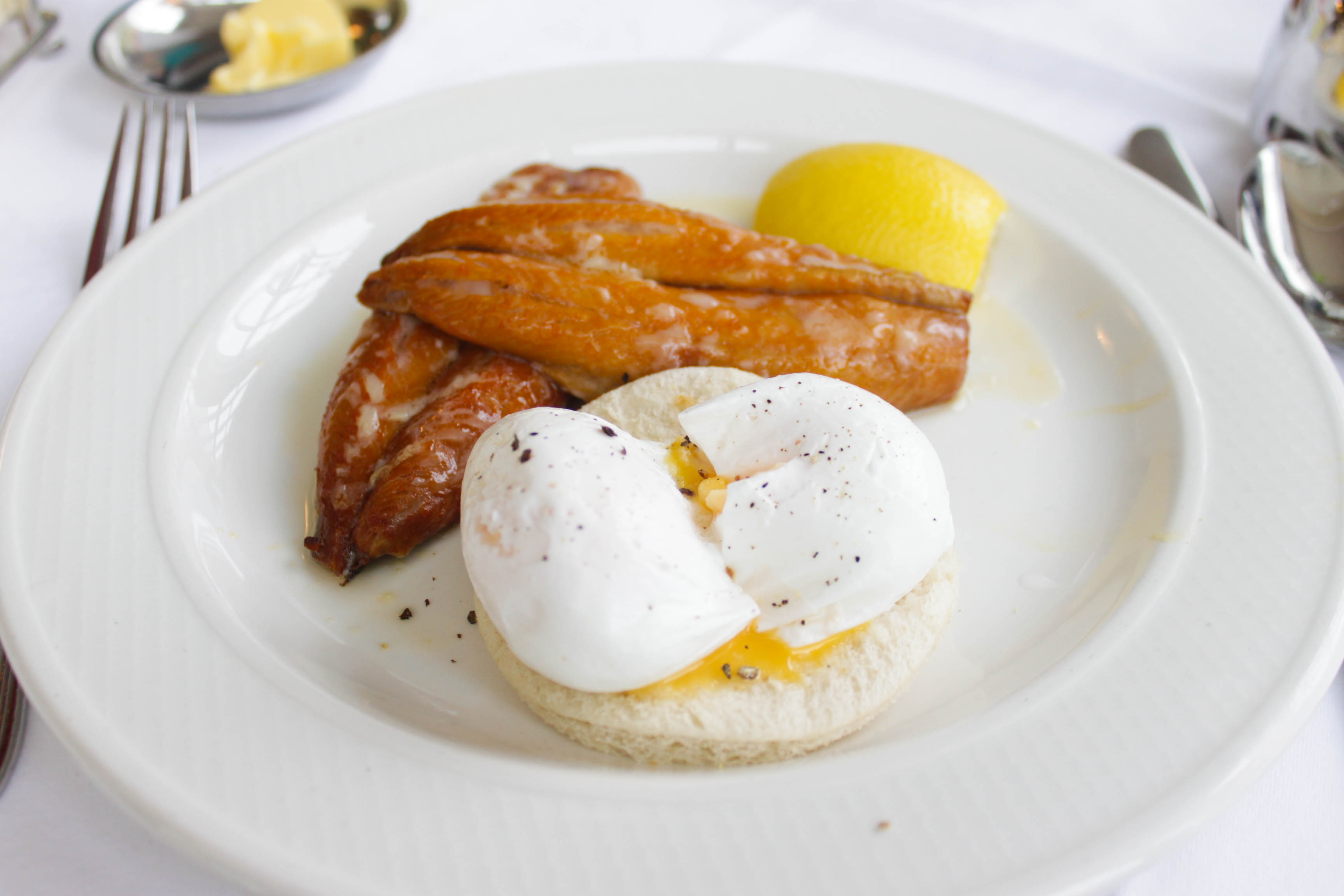 Locally smoked kippers with poached eggs at Inchydoney Lodge & Spa
"I'm going down to Indochiney this weekend."
"What?! Where?!"
"Indochiney. You know, in Cork."
"Inchy-DON-ey, Aoife, you lunatic."
So went a conversation with a friend a fortnight ago. She was right. I did mean Inchydoney.
I had been invited down for a complimentary stay to Inchydoney Lodge and Spa by the good people at Conway Communications, to not only sample some of the food and service at the hotel, but to indulge in one of their spa's treatments. When a day of seaweed foraging on a kayak with Jim Kennedy from Atlantic Sea Kayaking was thrown into the mix, I was halfway out the door before I could say "I'm not sure what a kayak is."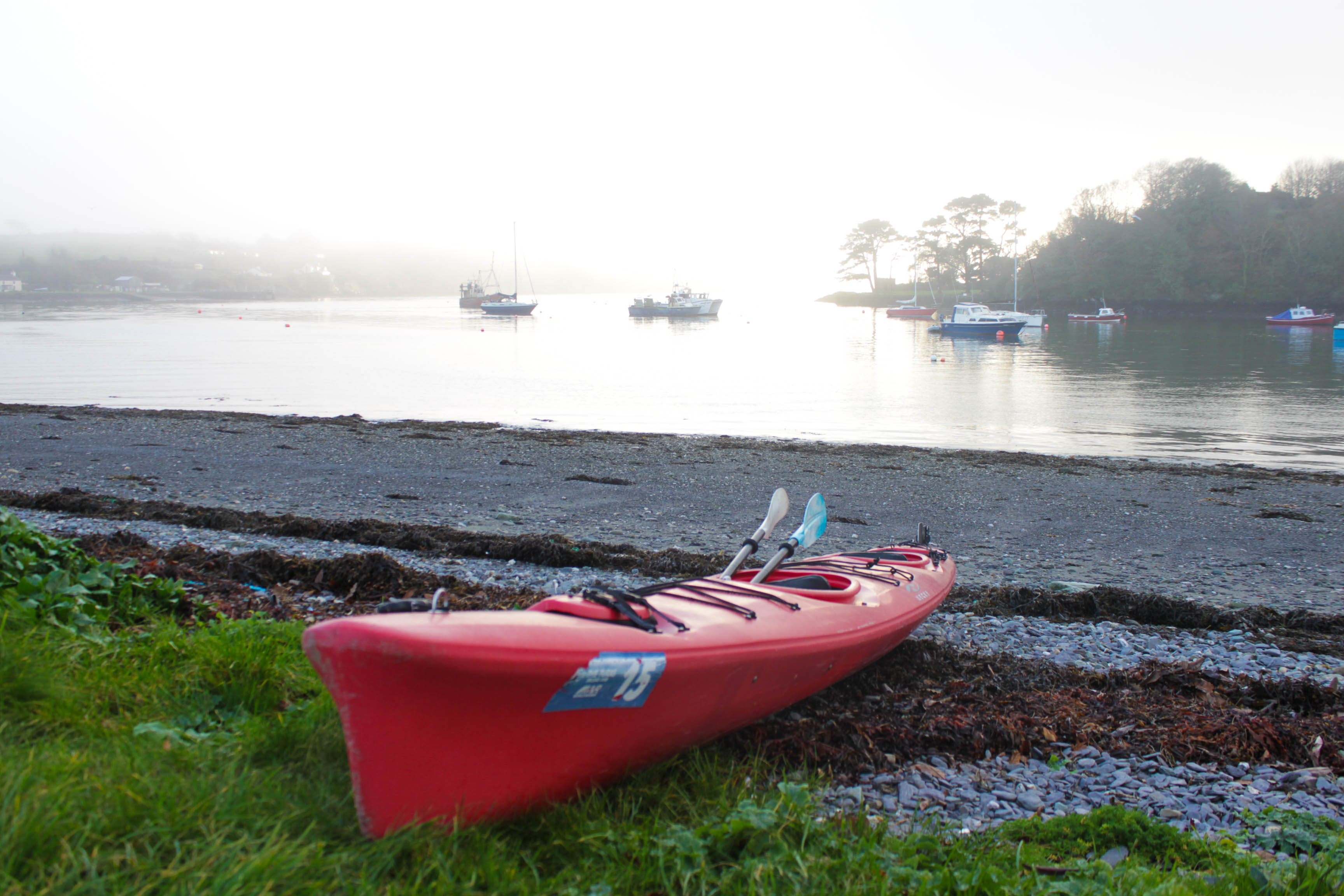 Ah, so that's a kayak!
Years ago, the thought of going to Inchydoney from Dublin for the weekend would have probably been considered about as mental as going to Indo-China. As in, it took bloody ages to get there. My mum Pauline, who was to be my guest for the weekend, and I arrived in Inchydoney on Saturday afternoon after a three hour drive from Dublin. Not too long a drive to really feel like you are far, far, FAR away from it all. "It" being stress and negativity and stuff, obviously.
The lodge is beyond Clonakilty and when you pull into its drive, you have literally come to the edge of Ireland. It sits on a gentle cliff, over-looking beaches to each side which were filled with surfers, dog walkers and horse-riders throughout our weekend stay.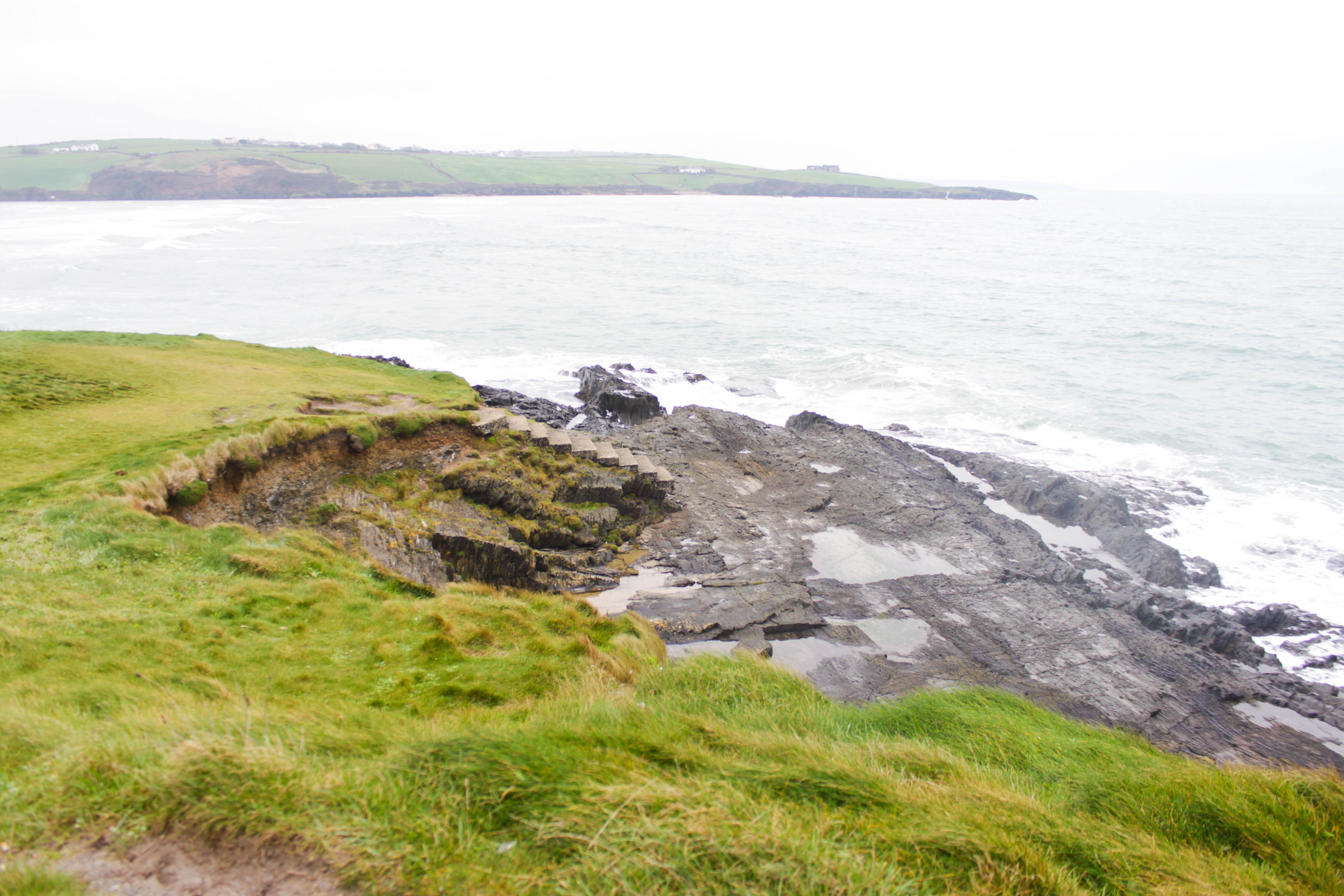 My itinerary was slightly different from Pauline's, as her agenda was to walk along the beach and chill out in our beautiful hotel room.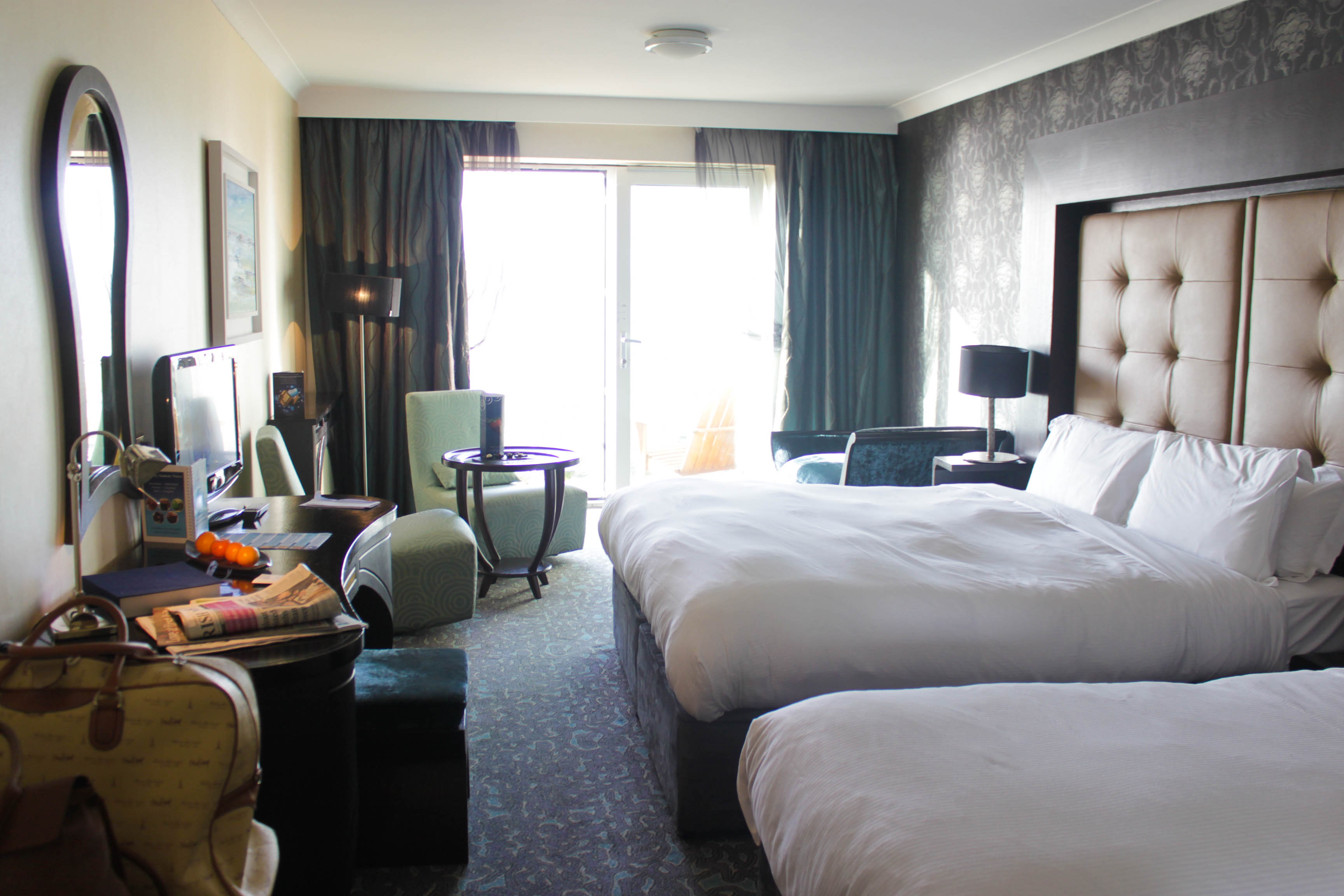 Our room at Inchydoney, which looked out over the sea
I, on the other hand, was to spend the rest of the day with Jim Kennedy of Atlantic Sea Kayaking, looking for edible seaweed in Castlehaven Bay about a 40 minute drive from Inchydoney.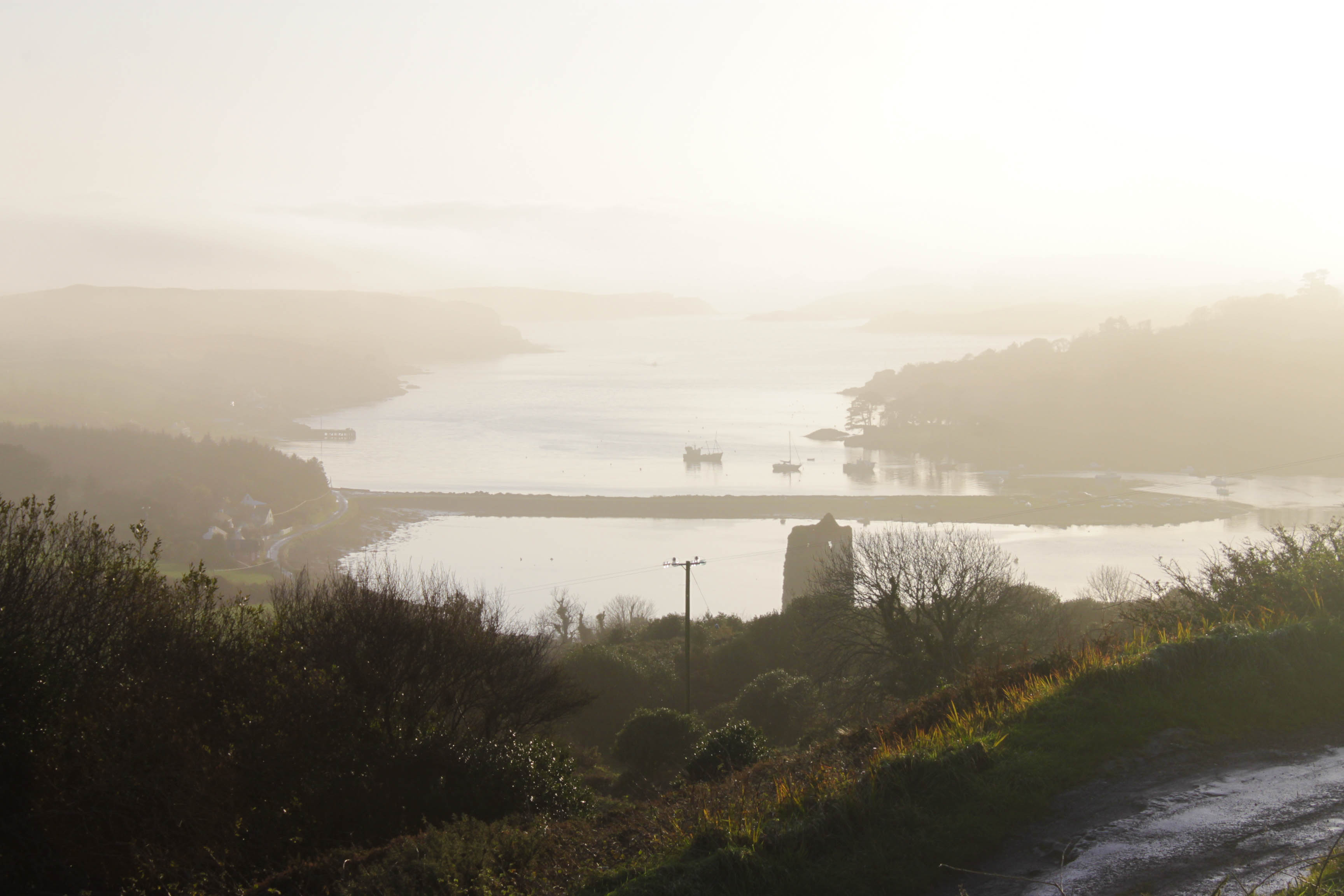 Castlehaven Bay
Jim Kennedy has been an avid kayaker for most of his life. He set up Atlantic Sea Kayaking twenty years ago doing kayaking trips around Cork city. His team of kayak enthusiasts has grown to include his wife Maria and Sally McKenna, among a few others who bring different expertise and skills to the various trips the company now offer.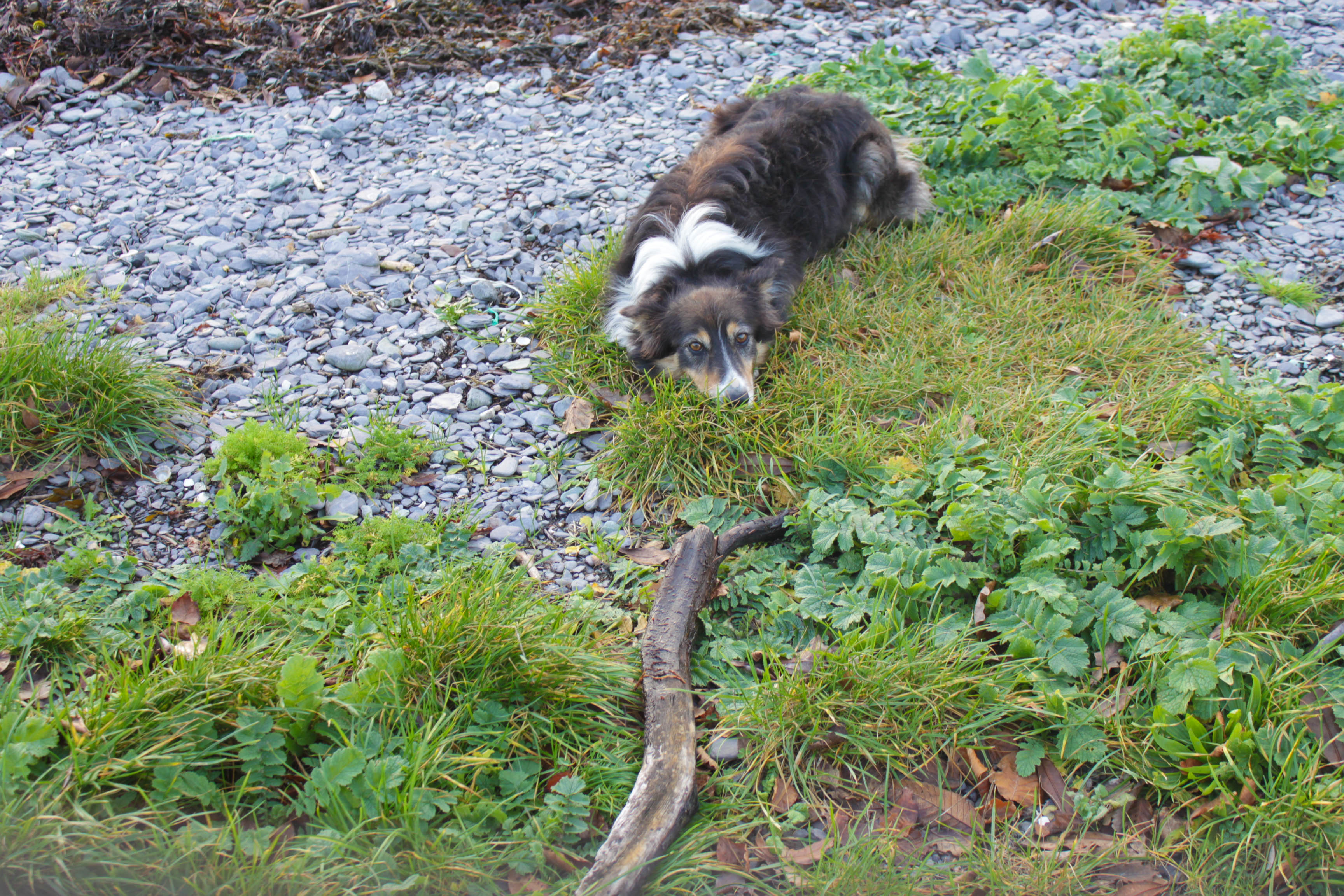 A friendly dog at Castlehaven Bay. I think he was trying to tell me something with that stick…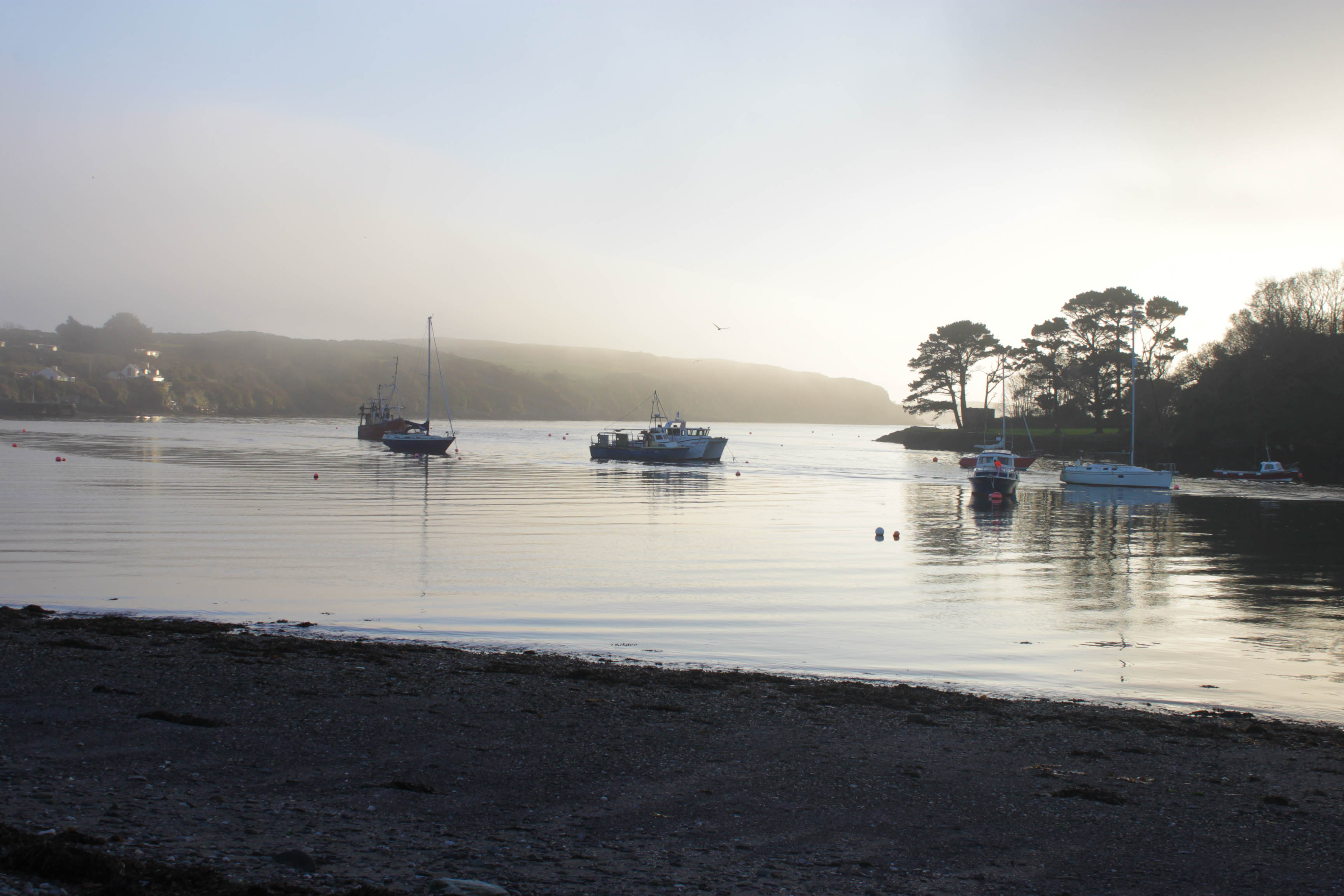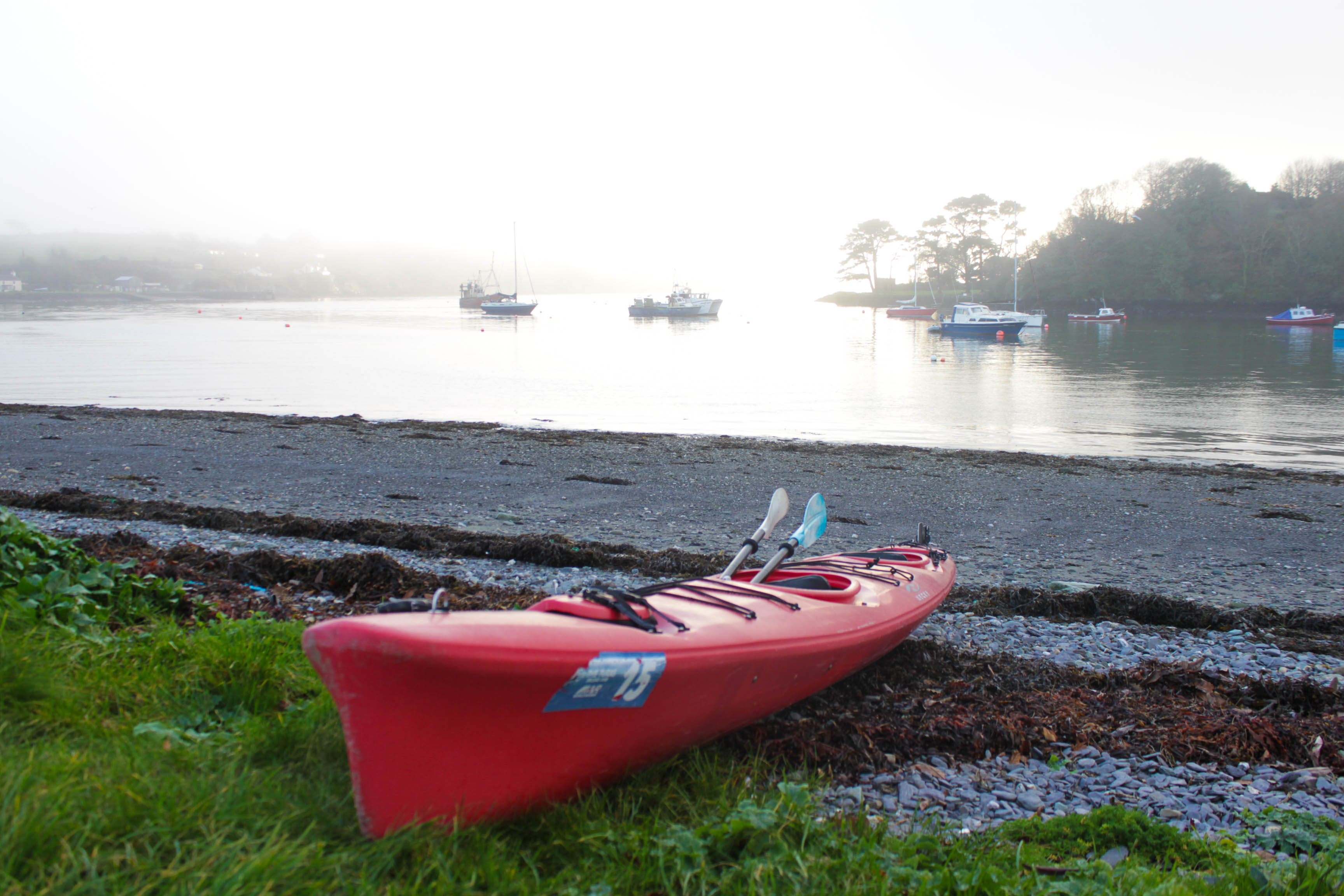 Jim was kind enough to take me out on a very quick kayaking trip, to give me an insight into what they do on their day trips. I was out on the water for about an hour and a half, but usually the day trips start at 10am and finish up at around 4pm.
On these trips, you spend the morning learning how to kayak safely and then you get out into the water in search of different varities of edible seaweed. For lunch, the group stops on a known dry shore and a meal of freshly caught fish is prepared desert-island style over a portable BBQ. This is where Sally McKenna's culinary skills come in, as well as being a kayak instructor she brings along pre-made seaweed snacks like seaweed scones to help the kayakers see the yumminess in seaweed.
Jim's wife Maria also talks the group through the cosmetic benefits of seaweed, and how to use its oils for skin care. The afternoon finds you back in the water, where Jim and his team can show you more of the stunningly beautiful and untouched landscape around West Cork.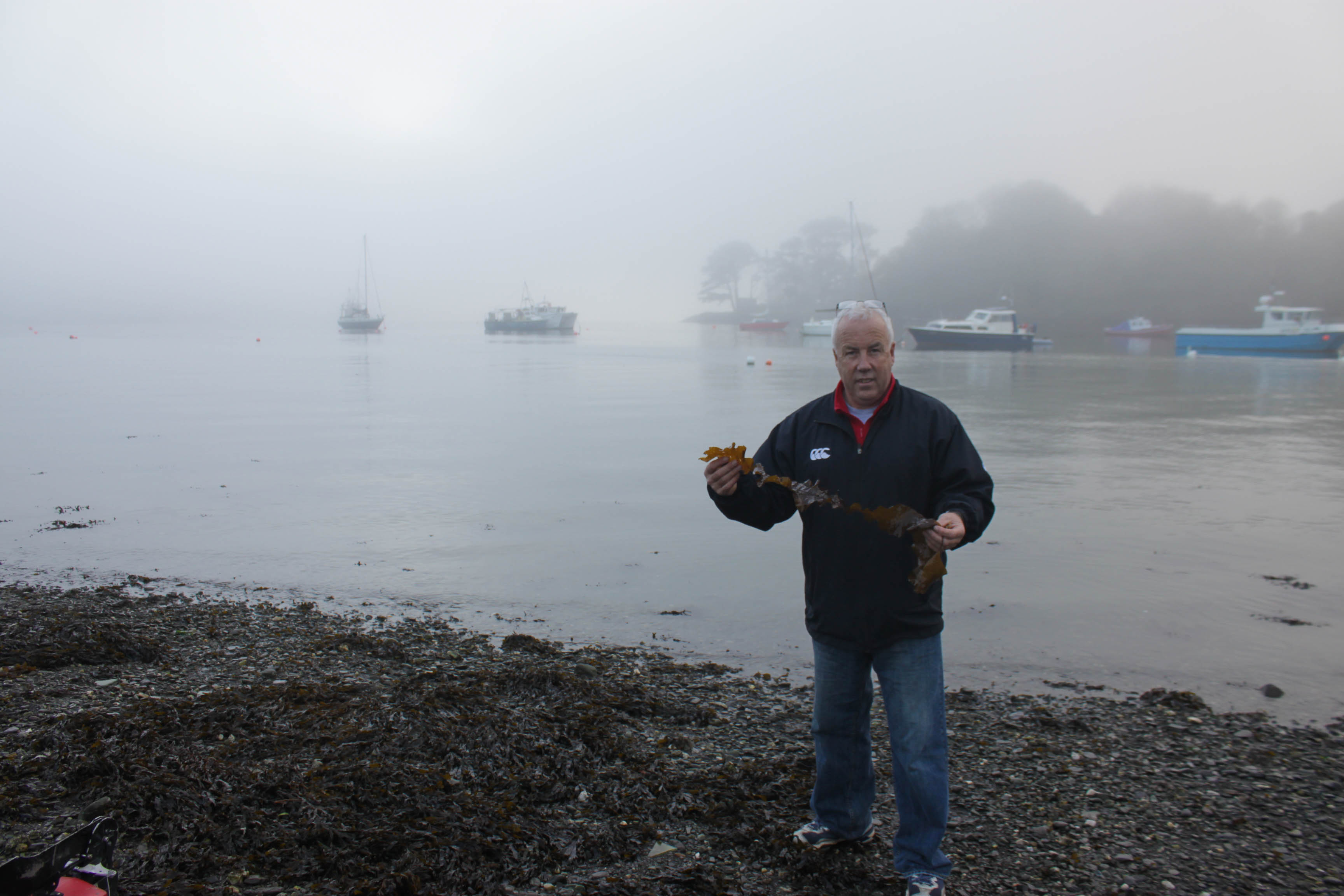 Jim Kennedy of Atlantic Sea Kayaking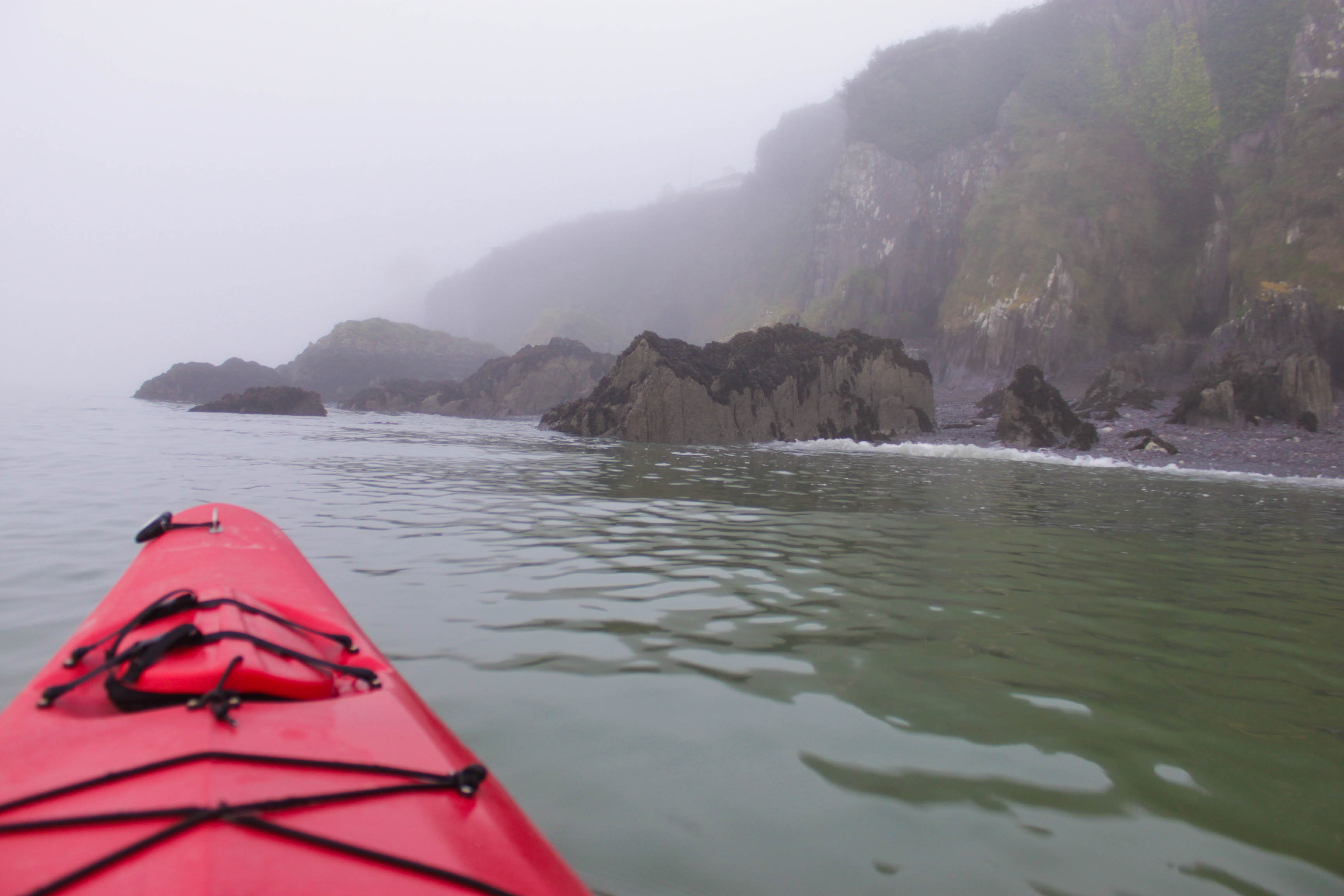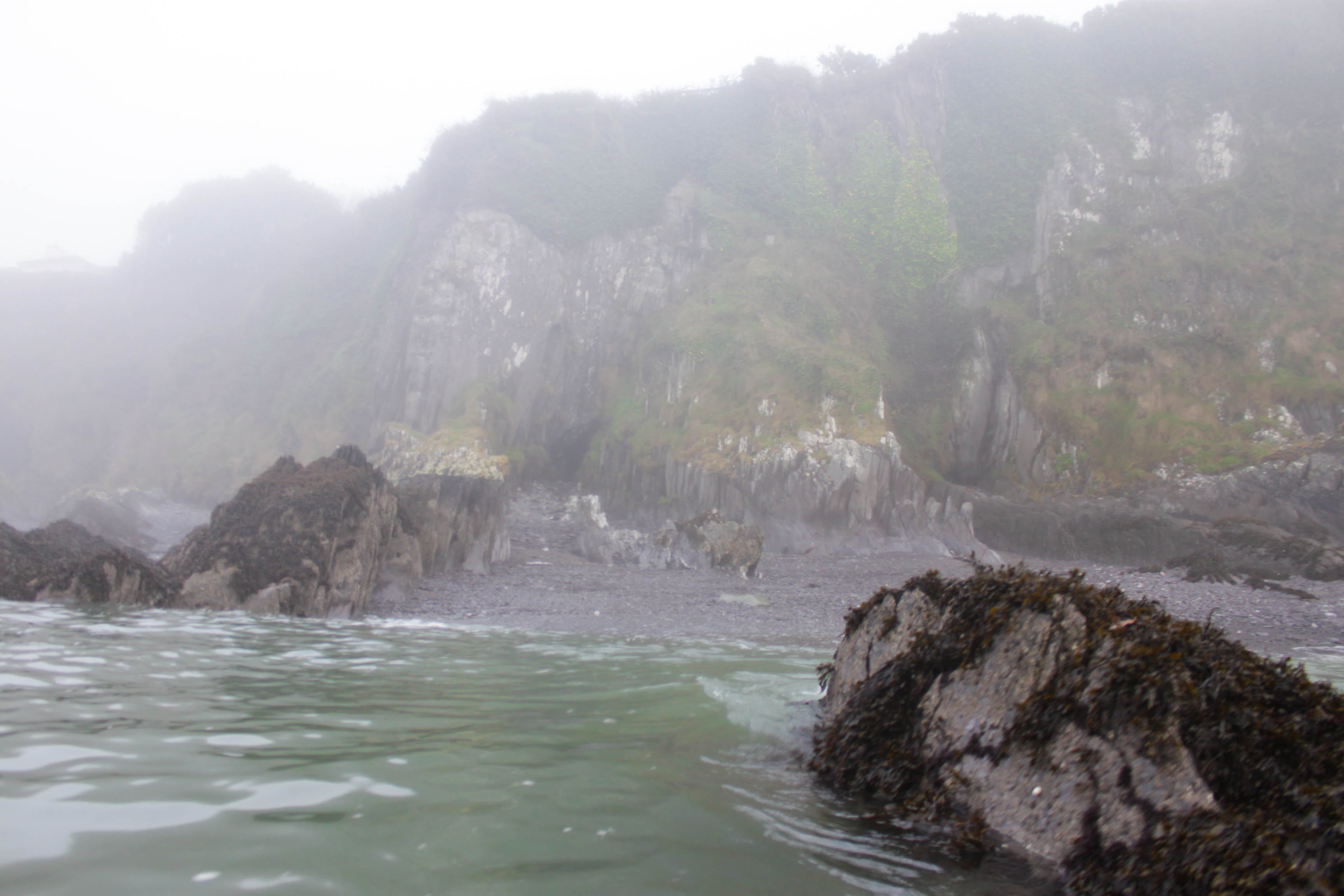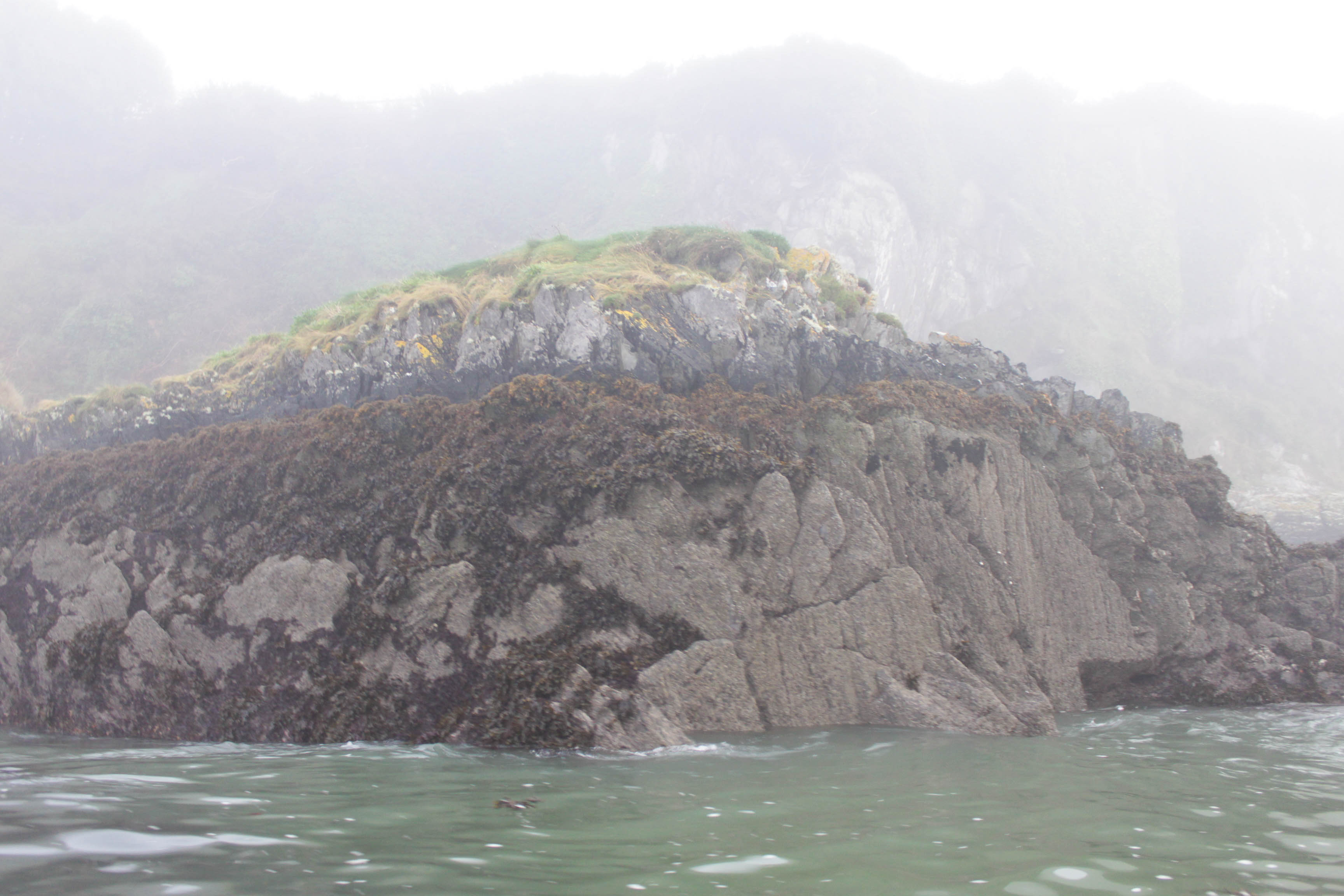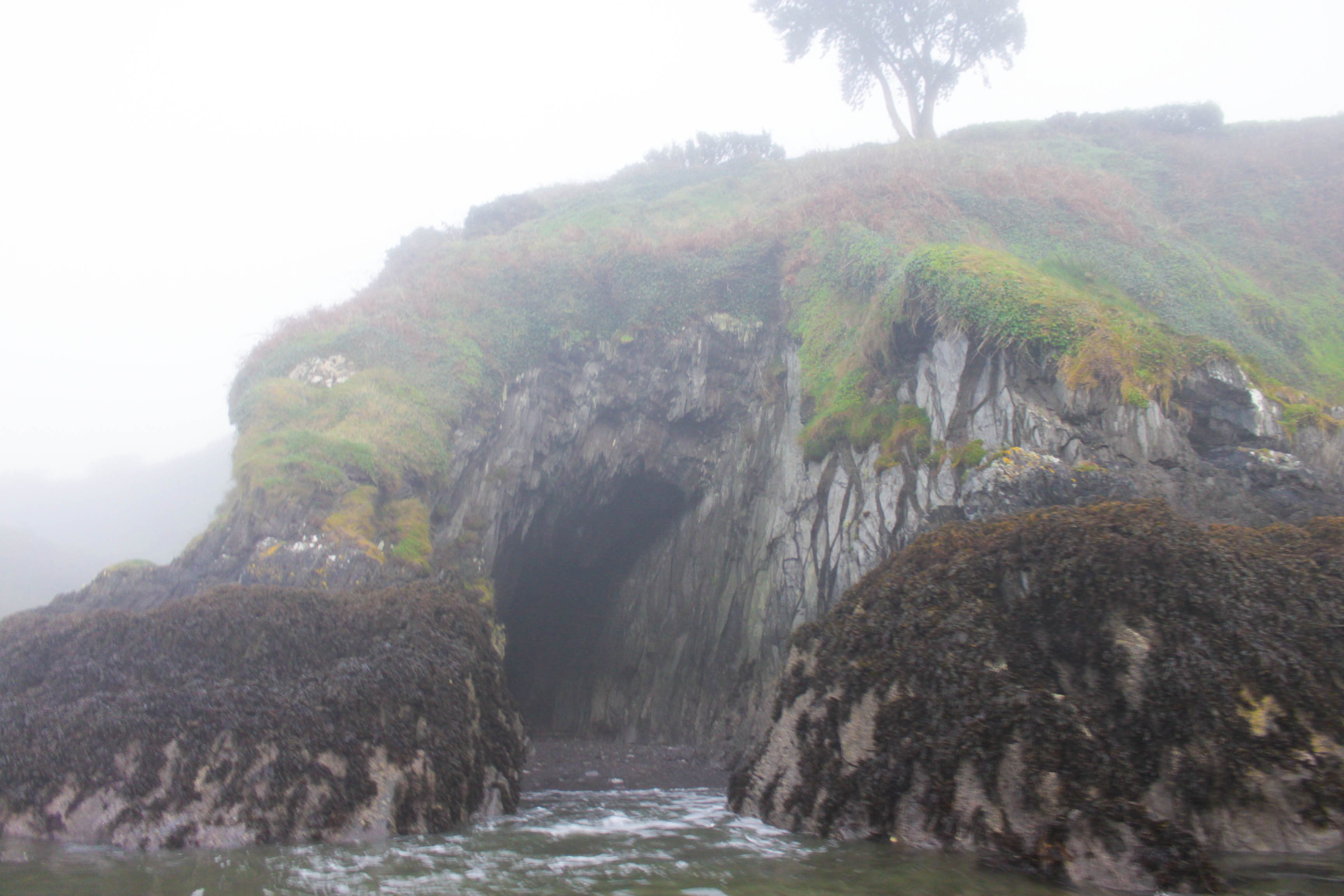 Kayaking in the mist
A whole day might seem a long time to spend kayaking. I was out on the water for, as I said, about an hour and a half. I could have stayed out there for another 6 hours, no problem. This was my first time ever on a kayak, but it was a kayak-for-two and Jim is a very chilled dude, so I felt 100% comfortable. It was gloriously misty when we got out onto the water (what is it with me and the sea and mist?!) and so calm and still.
The kayaking is a good upper body work out but it's not as tiring as you might think. We were gliding through Castlehaven Bay, the cliffs on either side disappearing and reappearing in the mist, not another soul in sight. I listened as Jim told me about the company and about seaweed and I thought how lucky I was to be able to enjoy such a relaxing and inspiring experience so close to my doorstep.
I only spent 2 and a half hours with Jim but have a look at his website for all of the different trips they offer. It seems his night-time kayaking is becoming the stuff of legend. But there are all sorts of trips catering for different age groups and kayaking experience. I can't recommend it enough.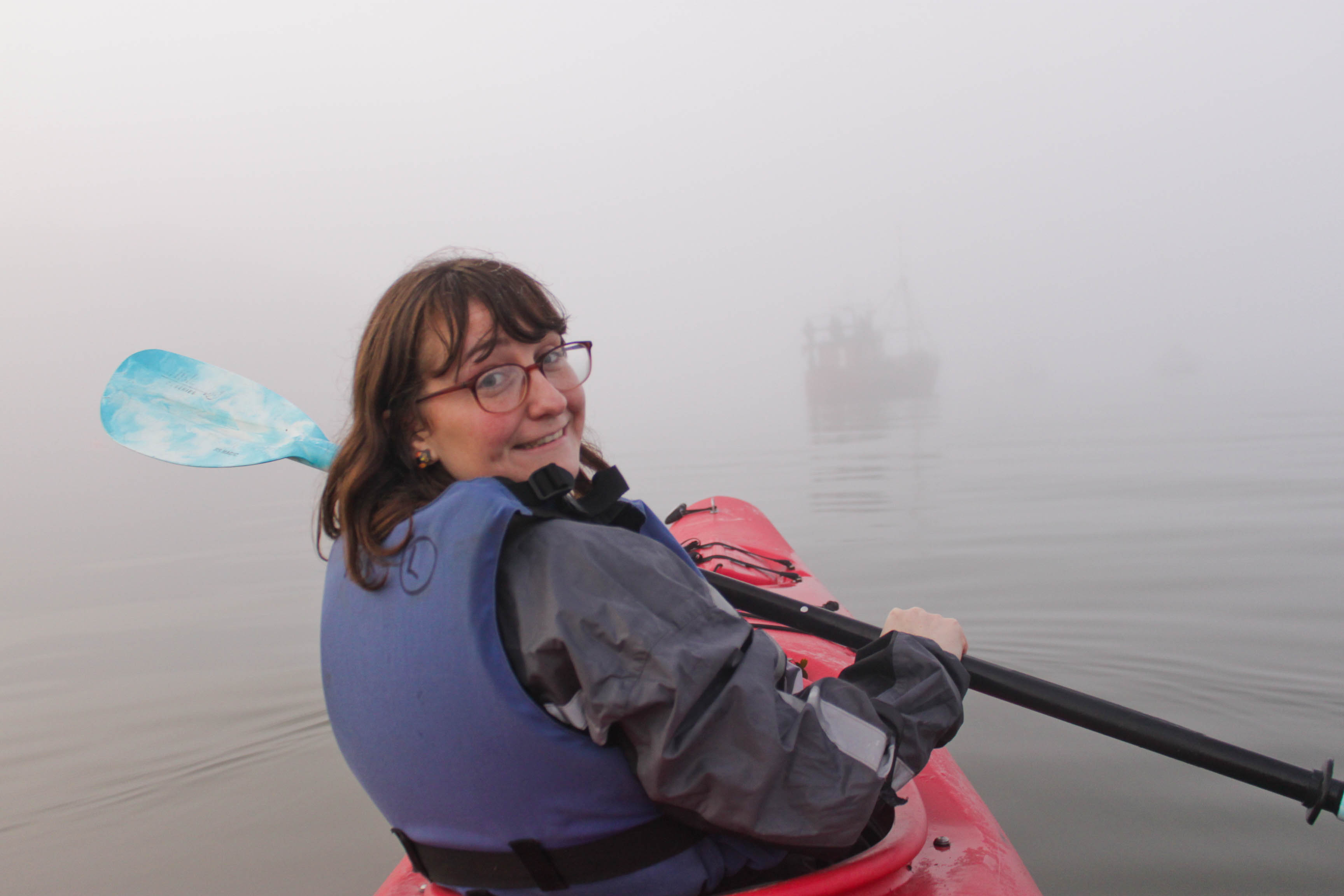 Me looking very pleased with myself, kayaking in the mist.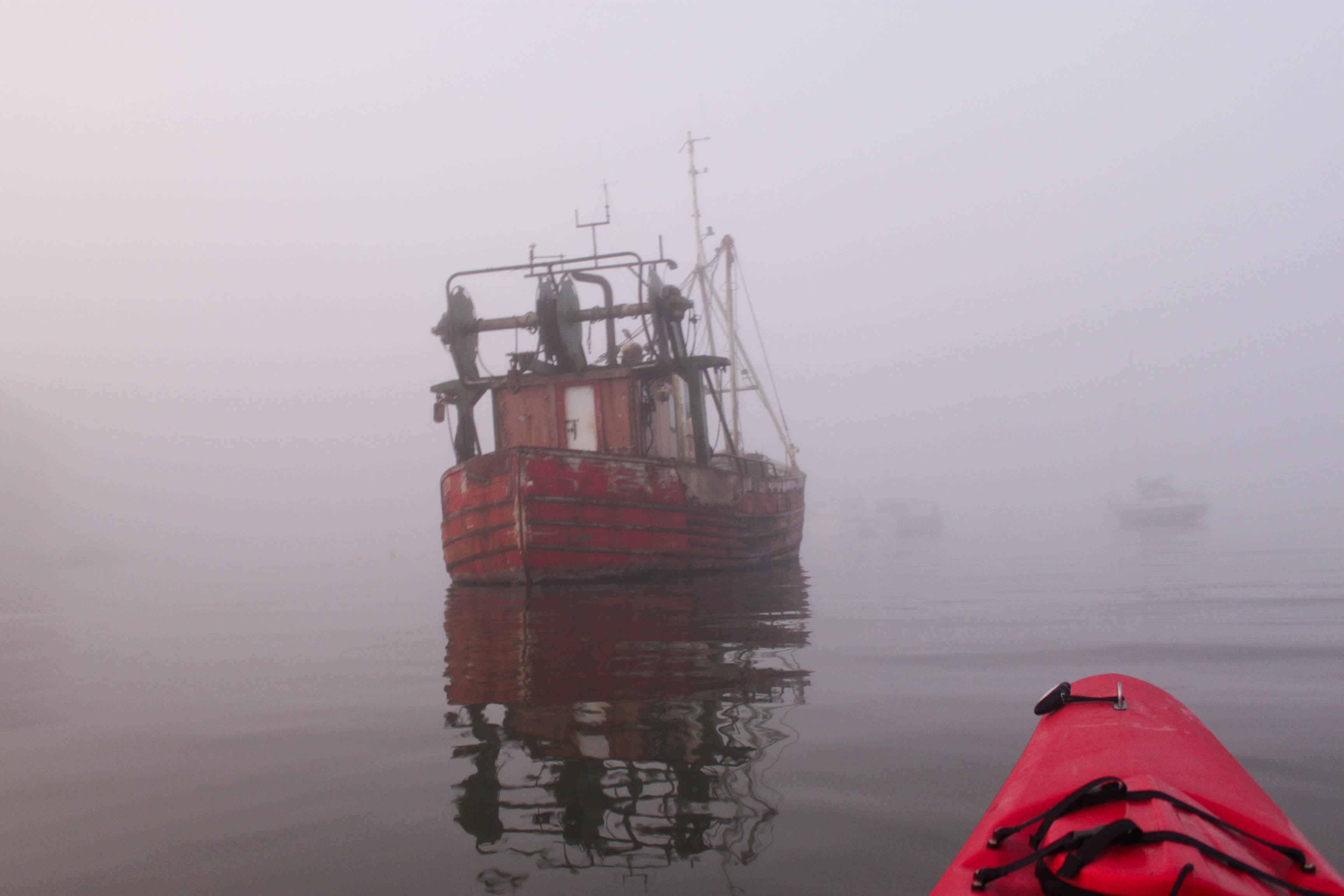 Atmospherically abandoned old trawler appearing out of the mist
Turns out kayaking builds up an appetite, and luckily for me, myself and Mum were booked in for a complimentary meal in the hotel's Gulfstream Restaurant.
Let's not beat about the bush here. Hotel food can be pretty crummy. Not so with this spot. A five course meal was laid out, and it sang the praises of local and seasonal ingredients, with plenty of choice for vegetarians. Everything from my crab starter to my fillet of beef main course was excellent, with the wonderful staff advising me wisely on which wines to pair with my food. A special mention must go to the Gubeen salami and rosemary bread, which was one of four home-made options offered throughout the meal.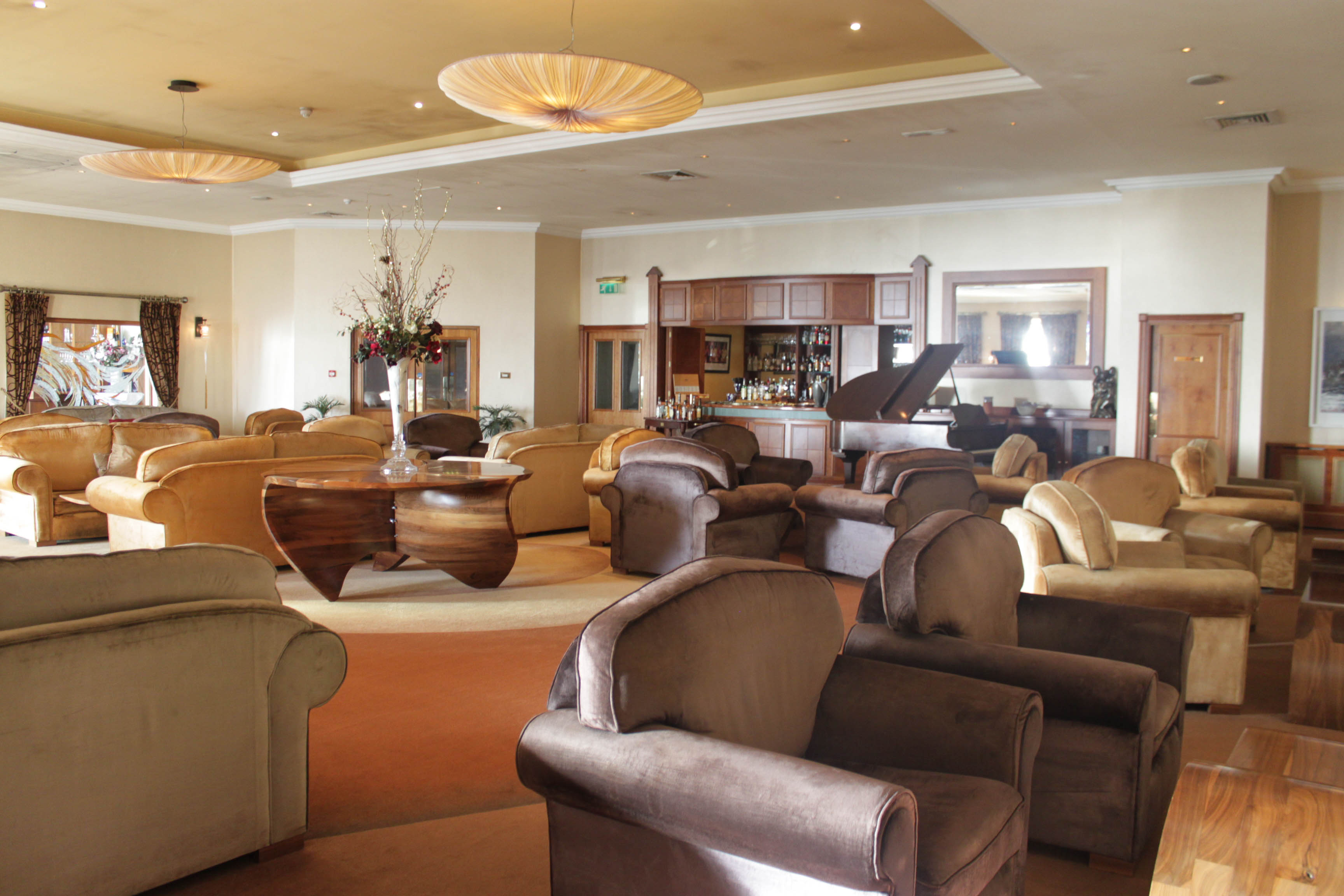 Residents' Lounge
After a nightcap in the Residents' Lounge, it was off to bed, for there were walks on the beach to be had in the morning.
I started my Sunday with a swim in the salt water pool of the hotel, followed by a delicious breakfast, where I enjoyed the not at all Fawlty Towers-esque Smoked Kippers with a Poached Egg.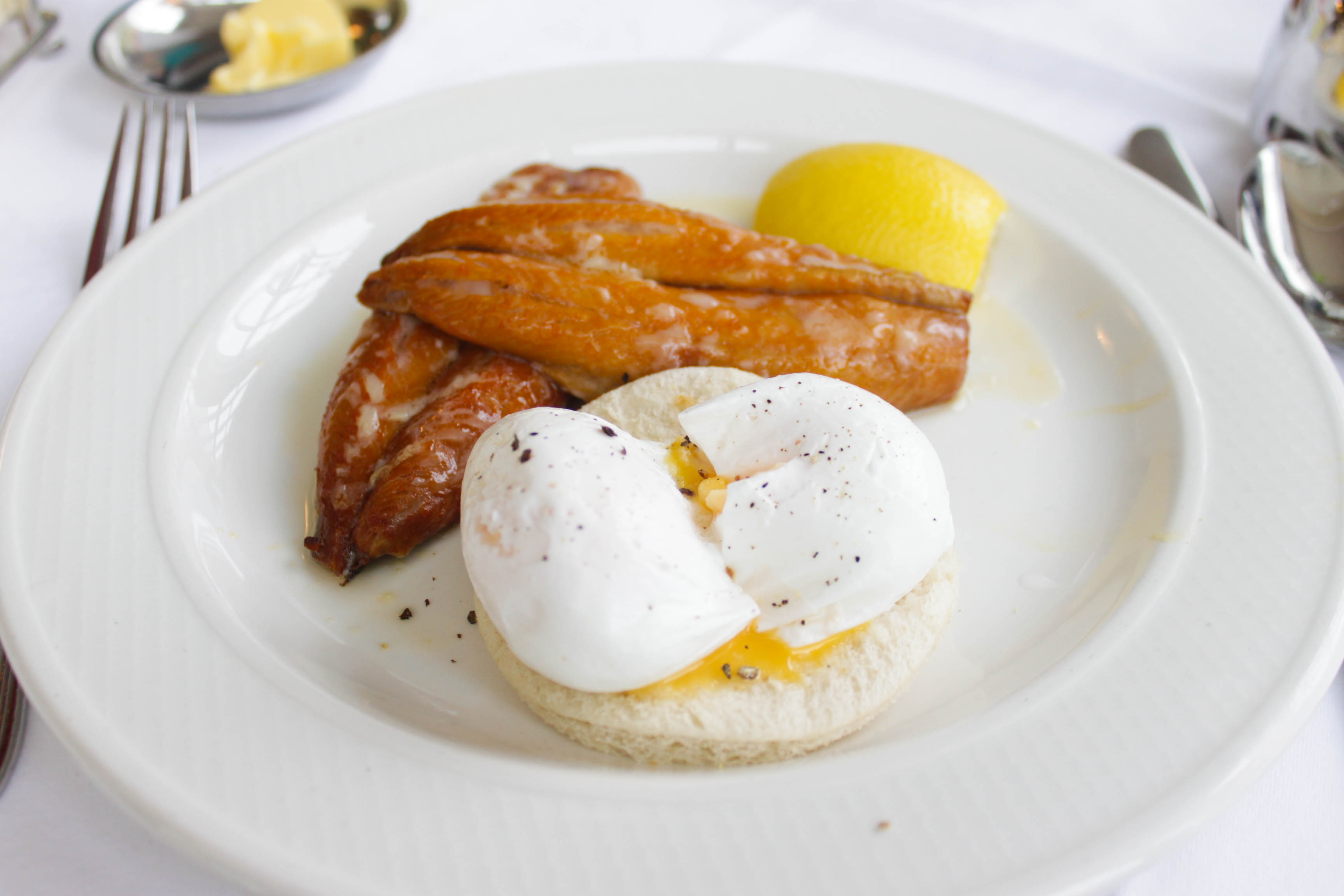 Locally smoked kippers and a poached egg for brekkie
Then it was time for a walk on the beach. To be able to step out of your hotel and to be faced with the sea, cliffs and long beaches is pretty spectacular.
We were already feeling relaxed and re-charged before we had even gotten into our spa robes for my Chocolate Treatment and my mum's Sunshine Treatment. I mean, to be able to go from the beach to a spa within minutes and be scrubbed with a cocoa and seaweed mixture, then exfoliated with soft and warm sponge gloves, and then slathered in a chocolate and seaweed mousse, only to be wrapped in a giant heated blanket, then wash it all off in a hot shower and finish with a mandarin oil massage…well, let's just say if you are still feeling stressed when you leave Inchydoney, you should probably go to a doctor.
We were like jelly babies leaving Inchydoney on Sunday afternoon, and it felt like we floated all the way back home on the motorway. Keep an eye on the hotel's website for special deals and definitely keep it in mind when you're in need of a weekend away.
Thanks again to Rachel at Conway Communications, as well as the staff of Inchydoney Island Spa and Lodge who made our stay such an enjoyable and memorable one.
Below are a few more photos of the beaches of Inchydoney.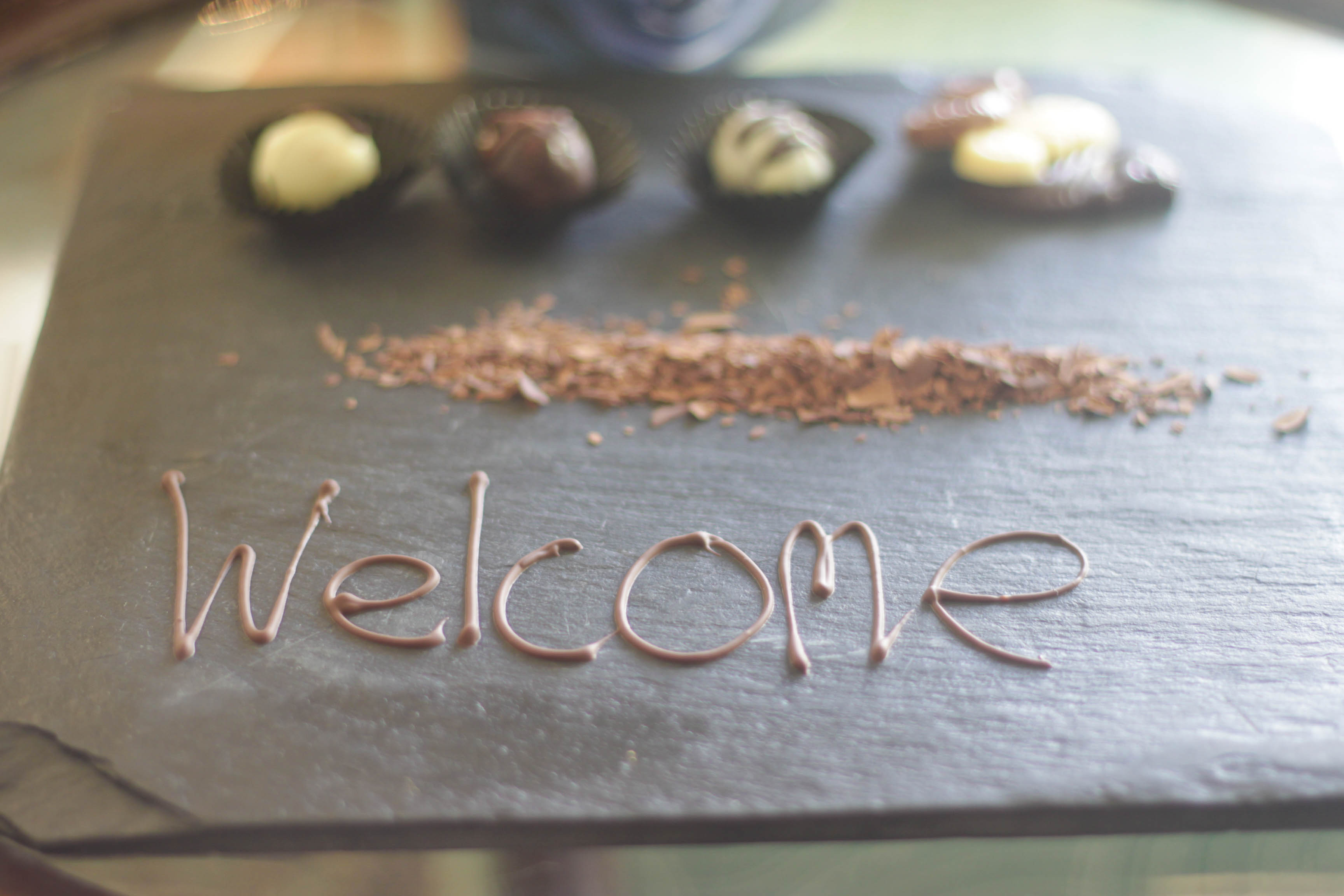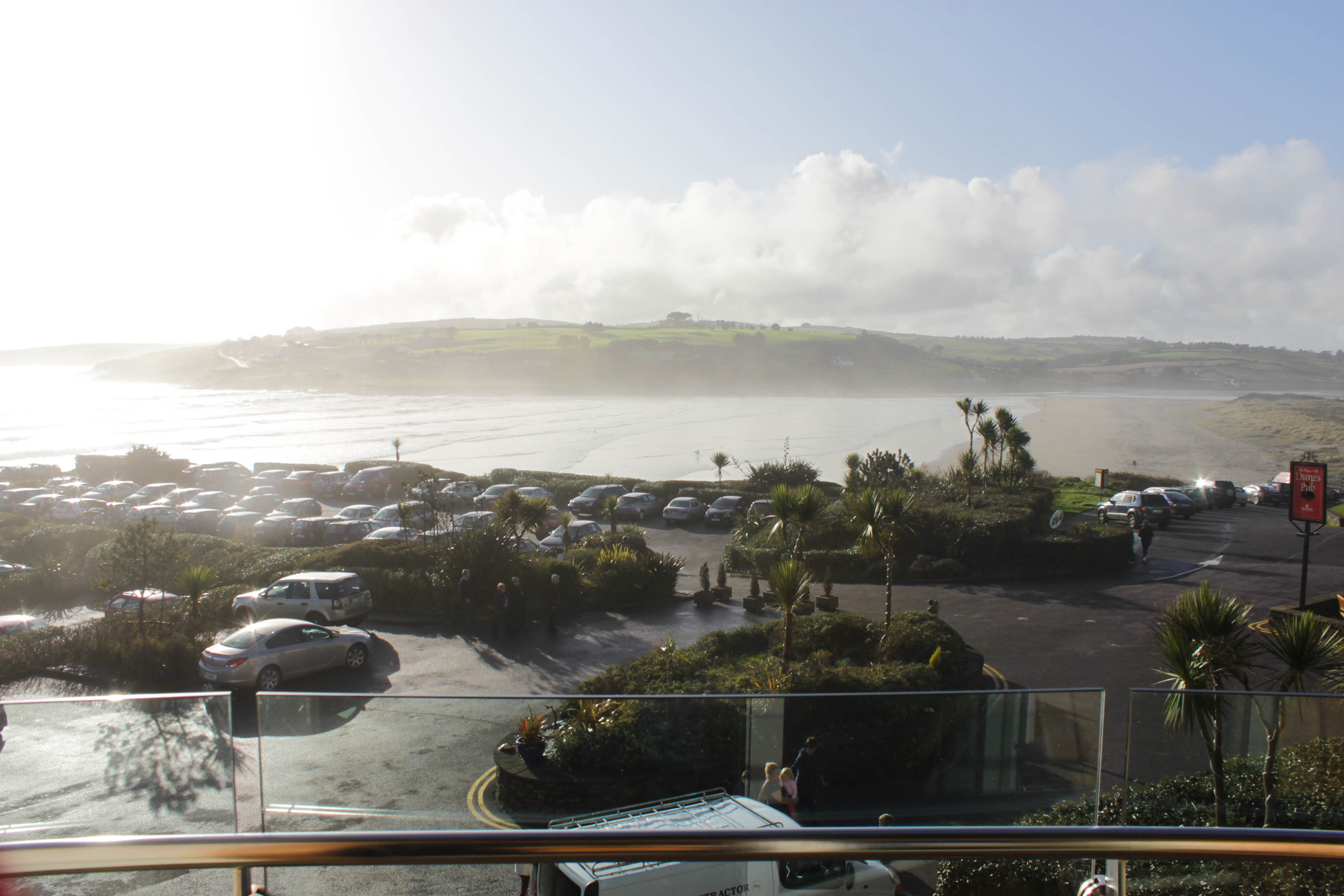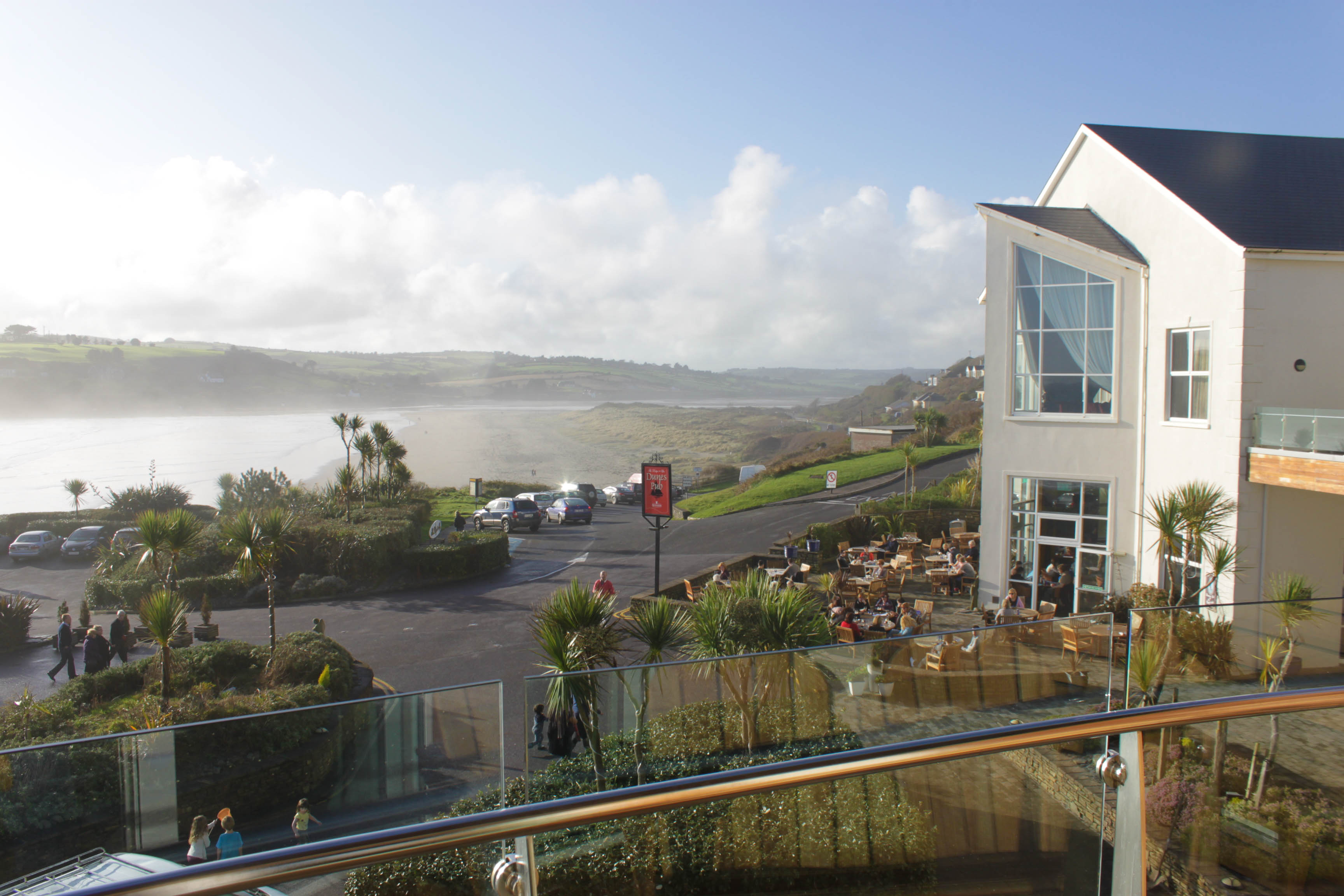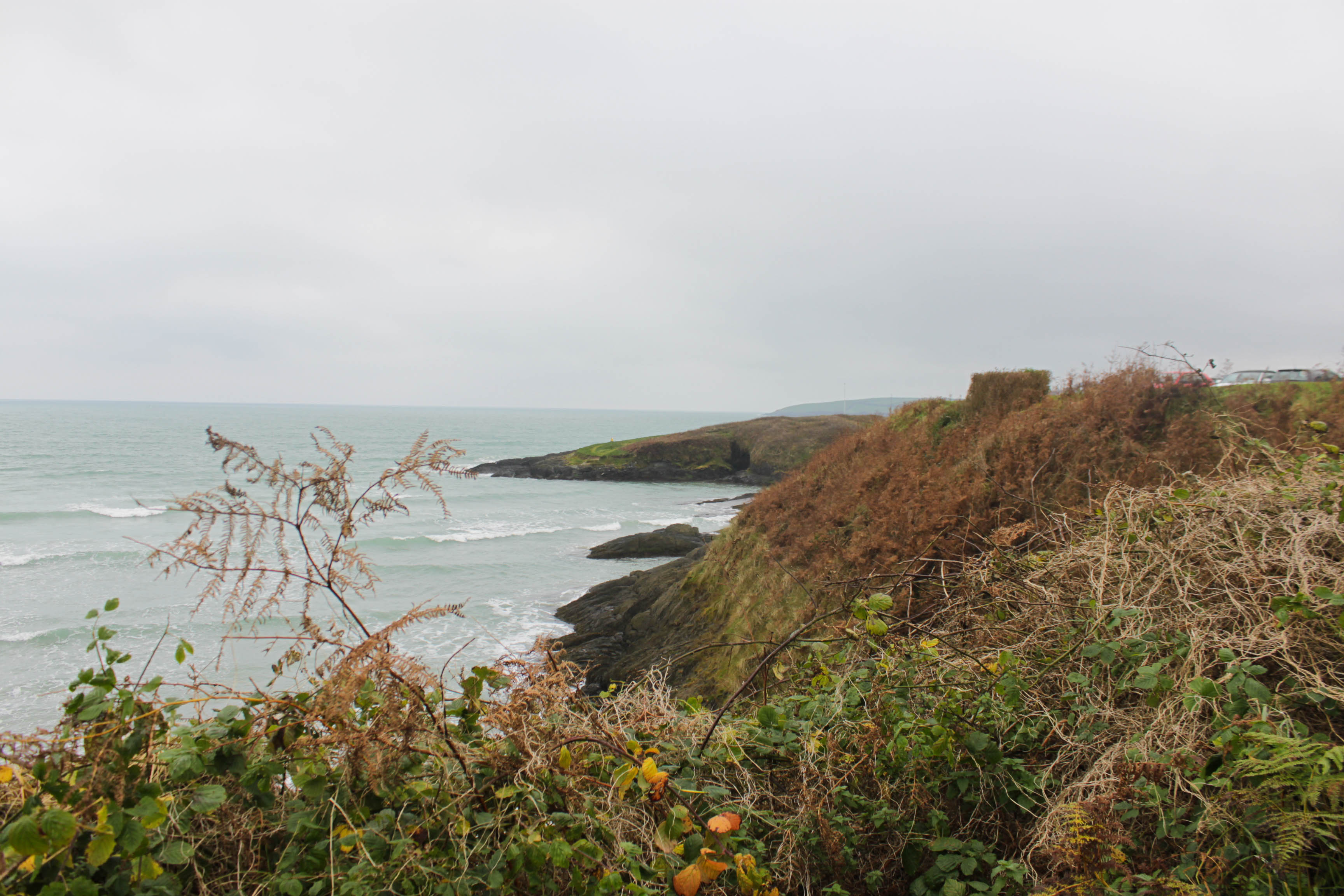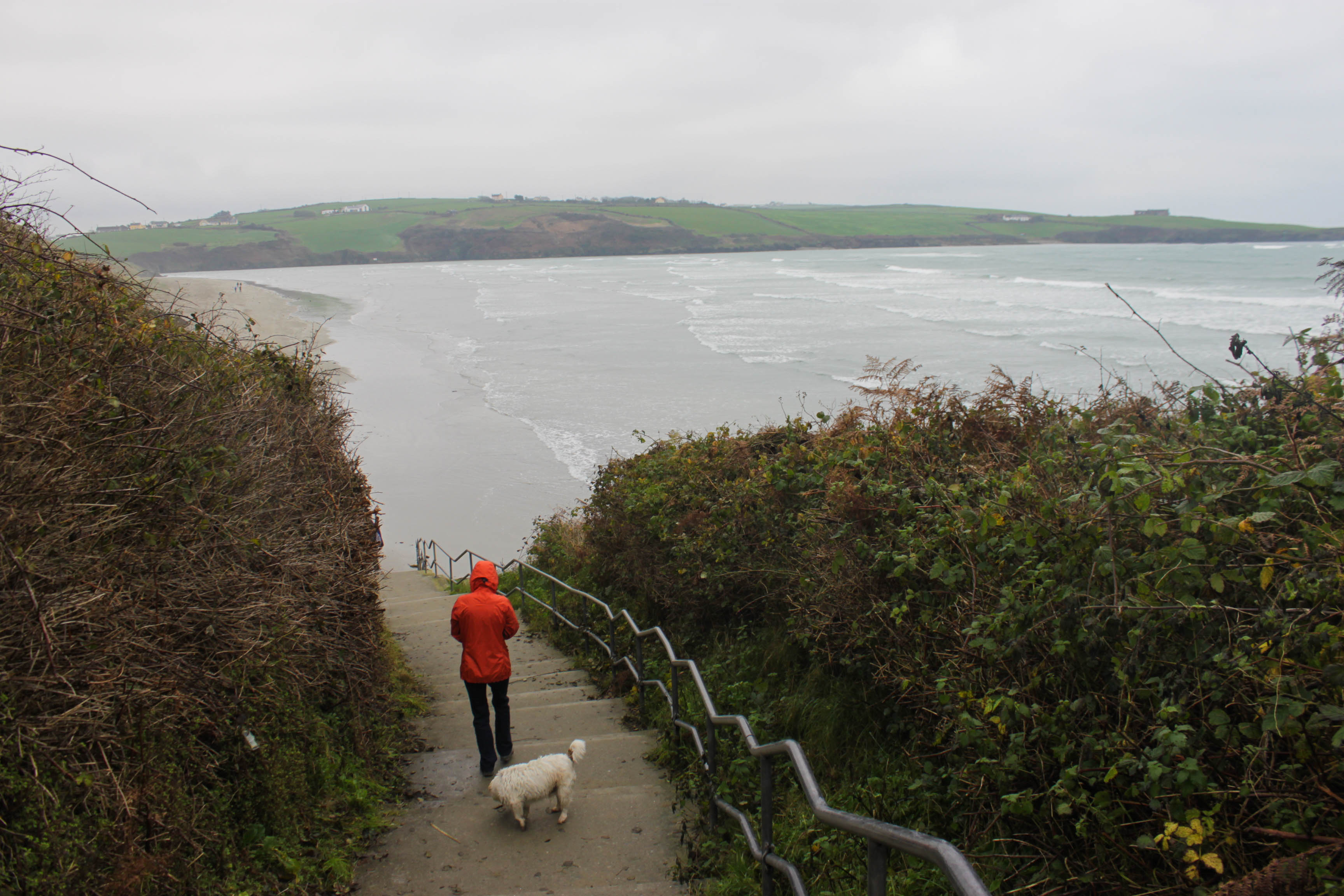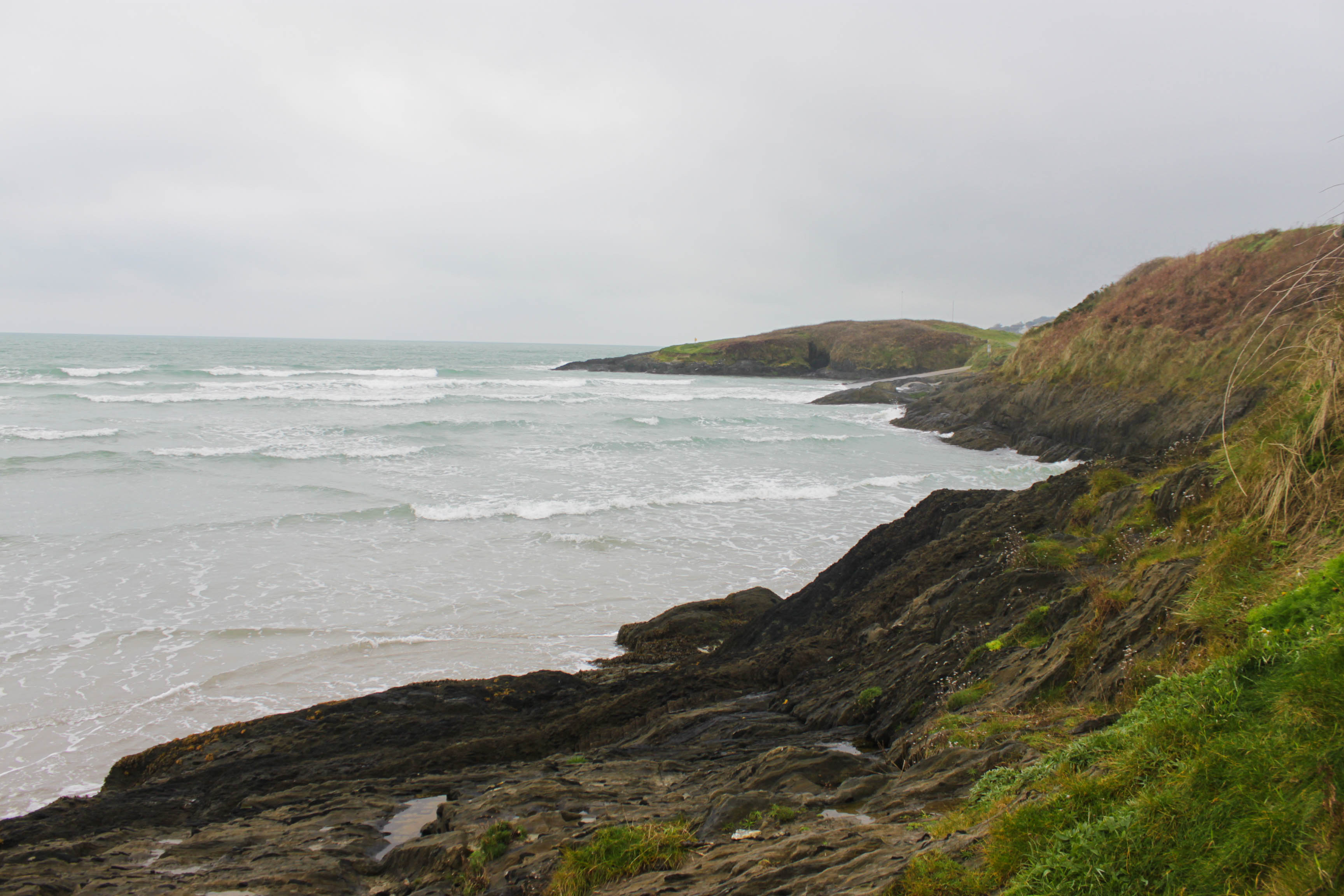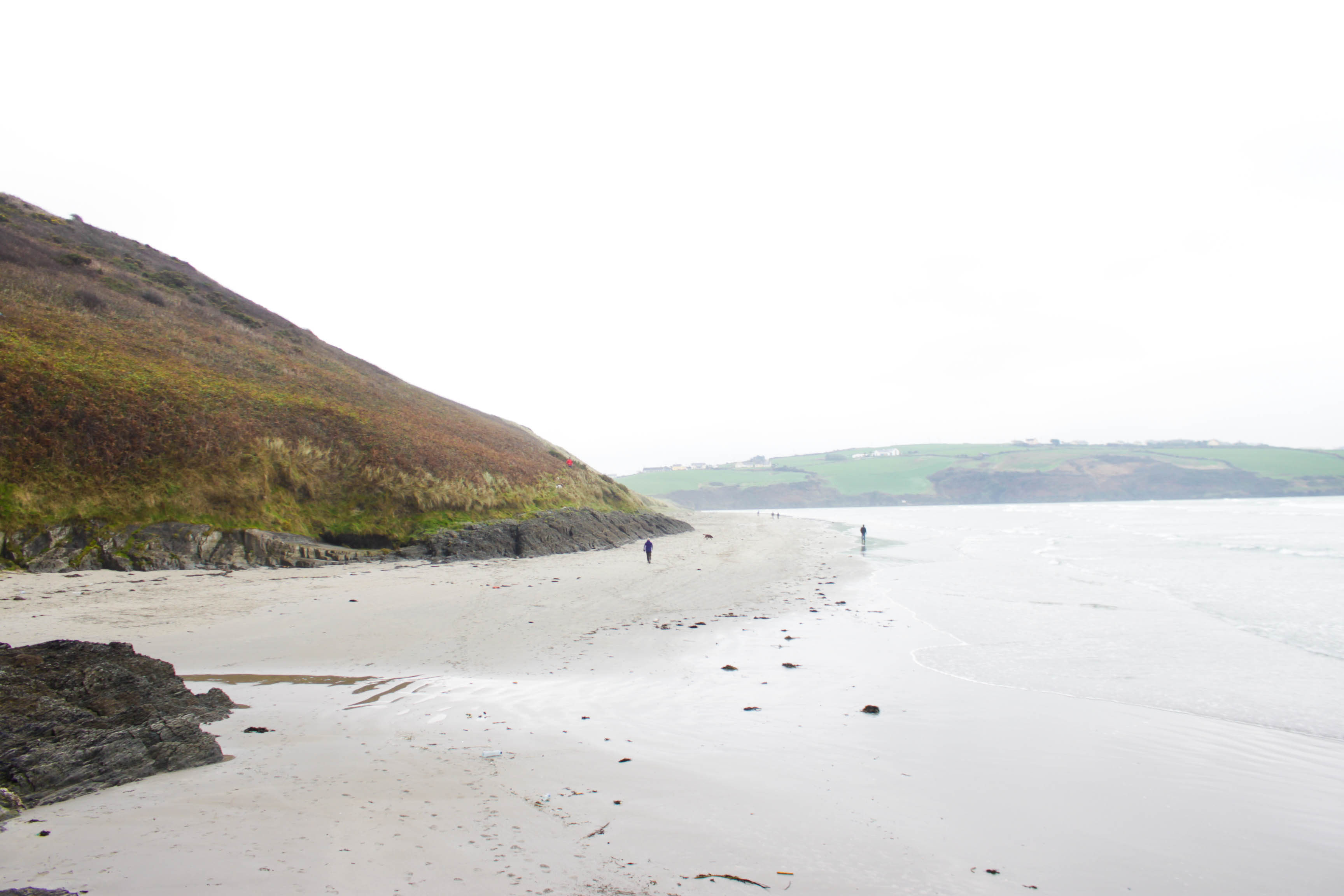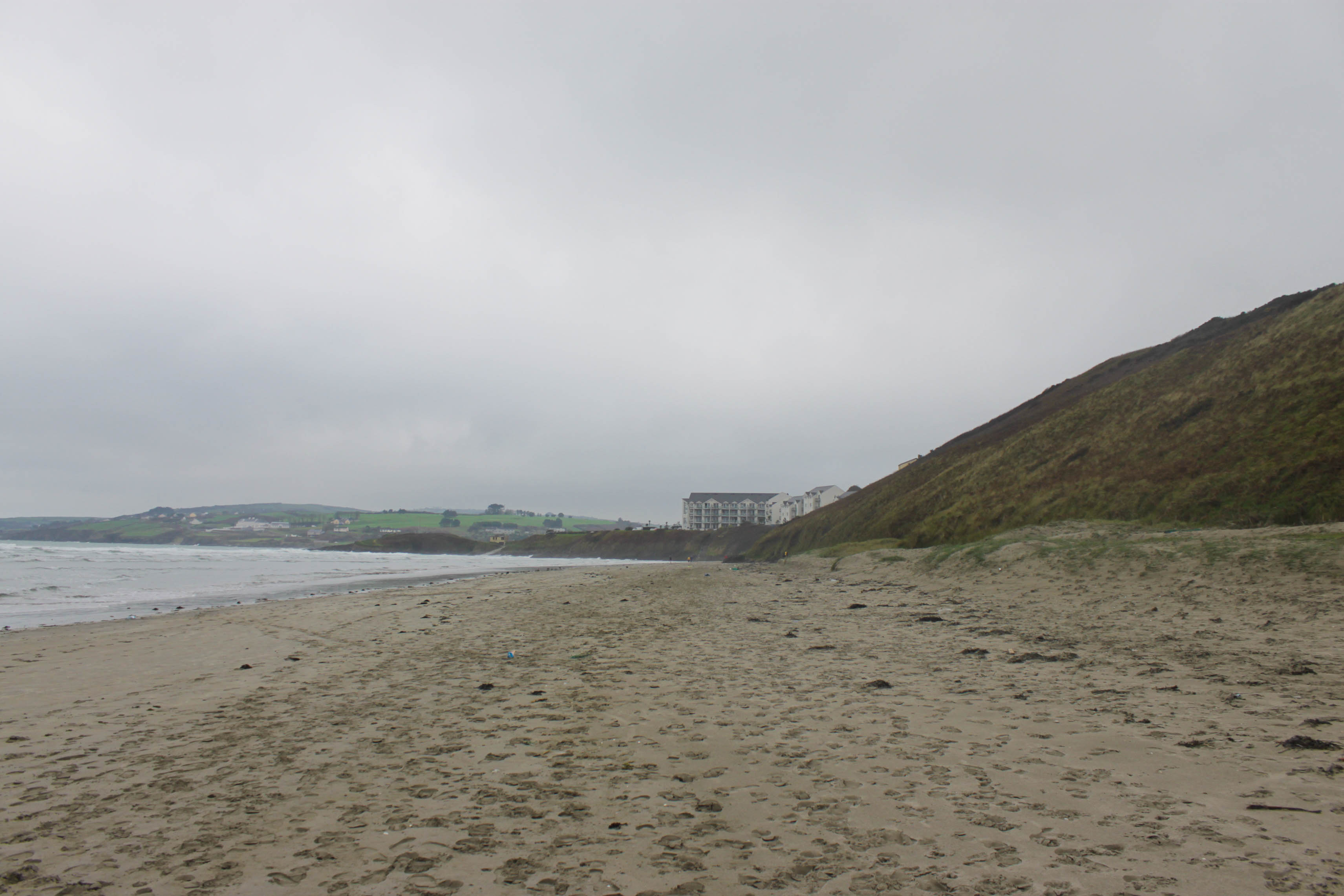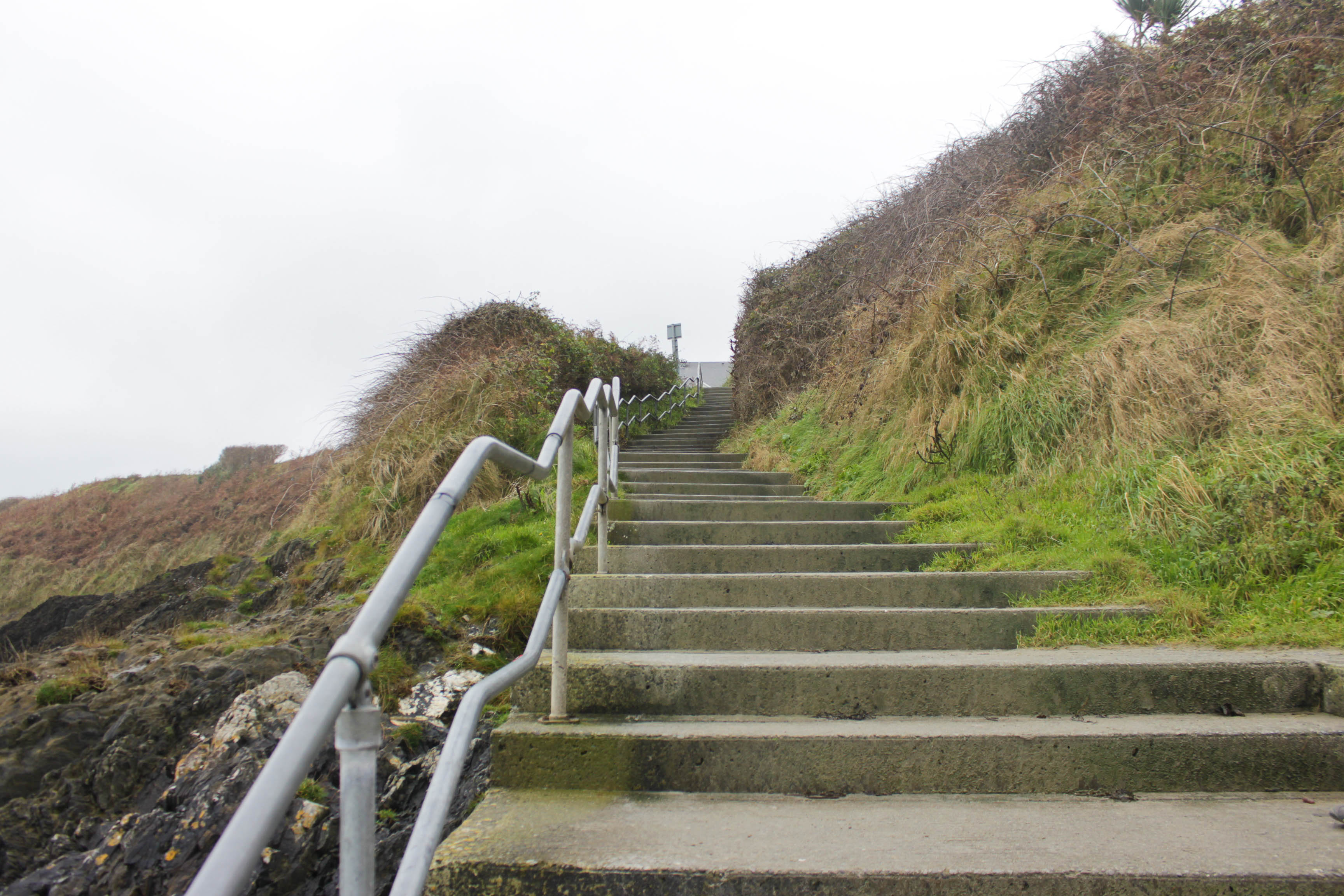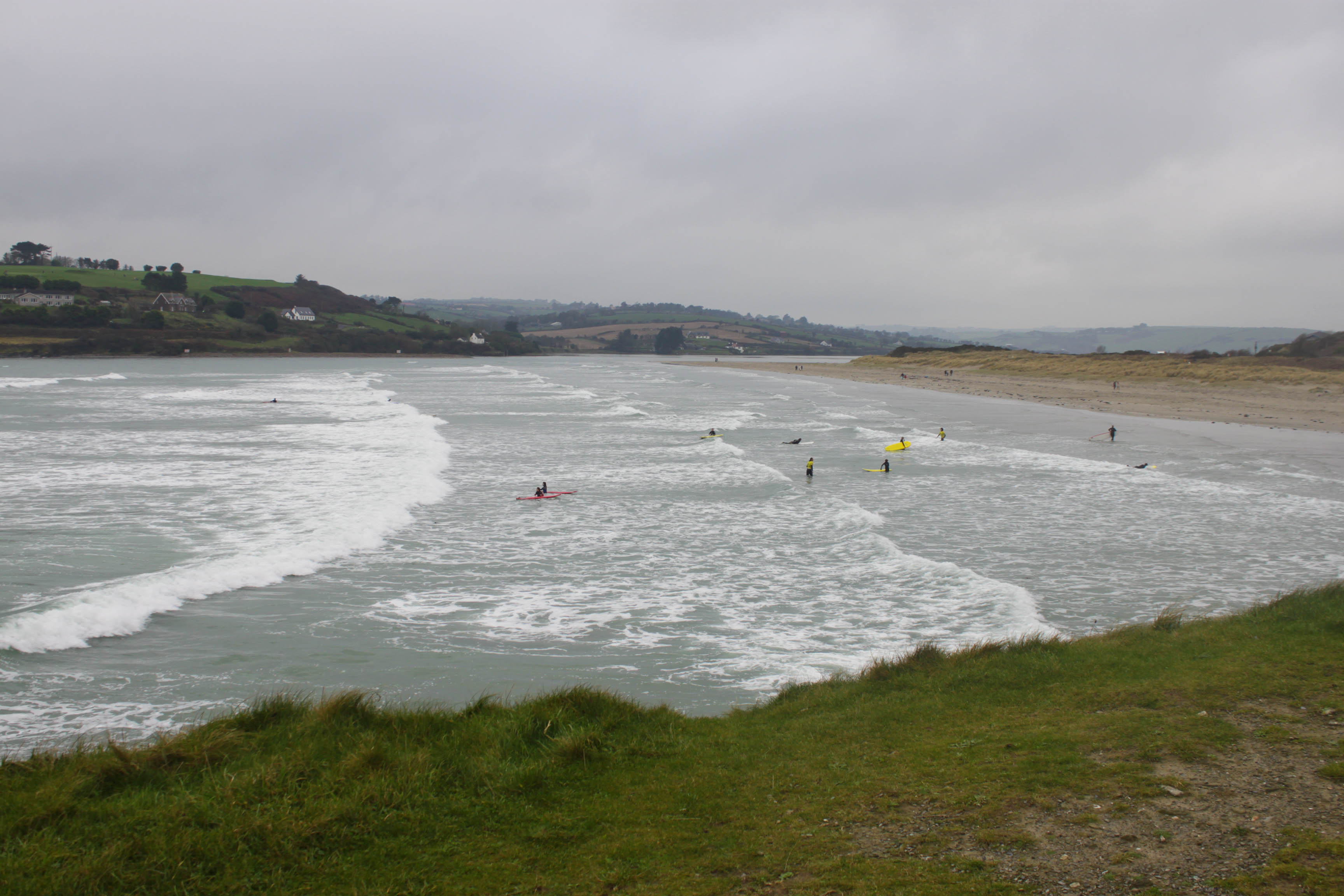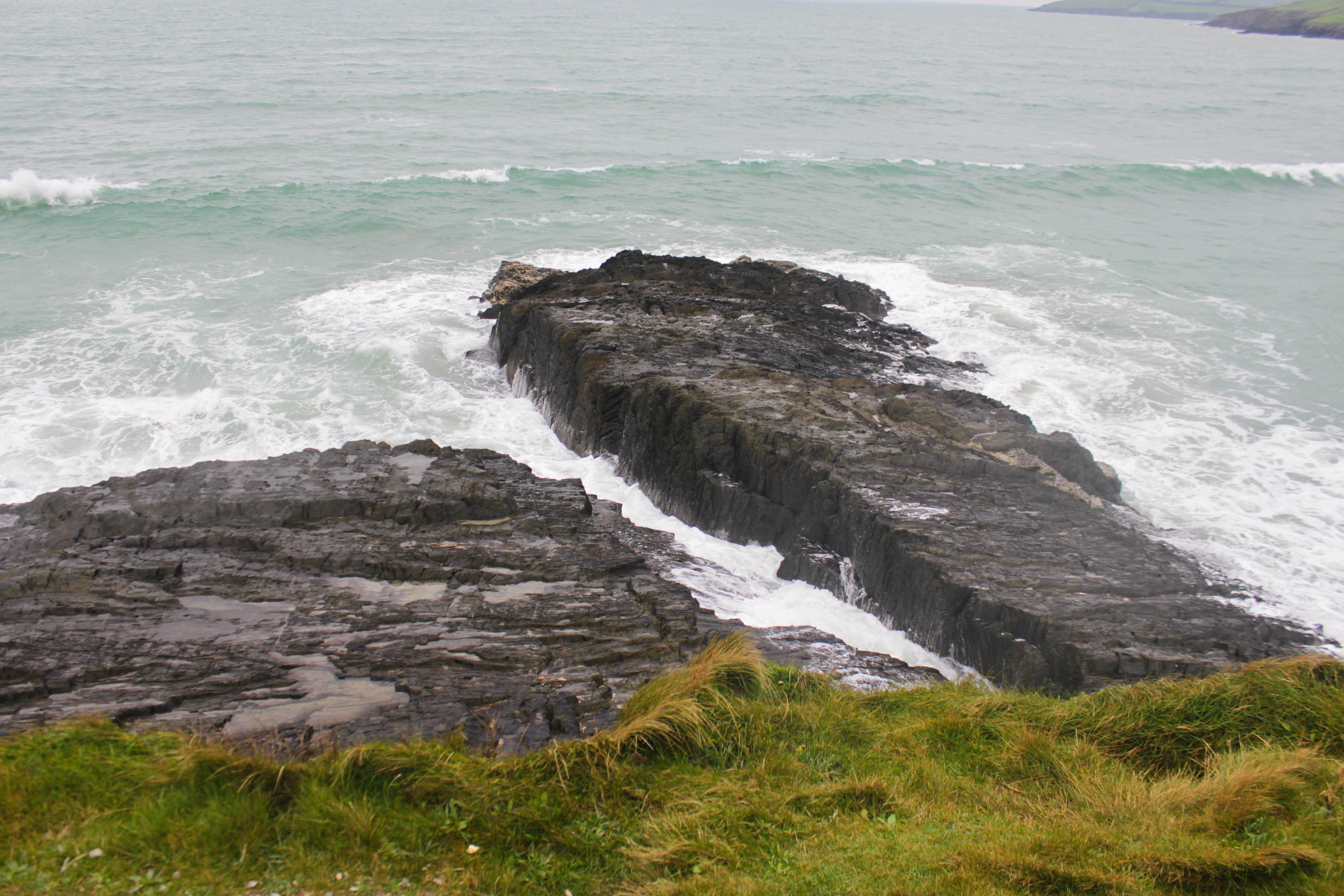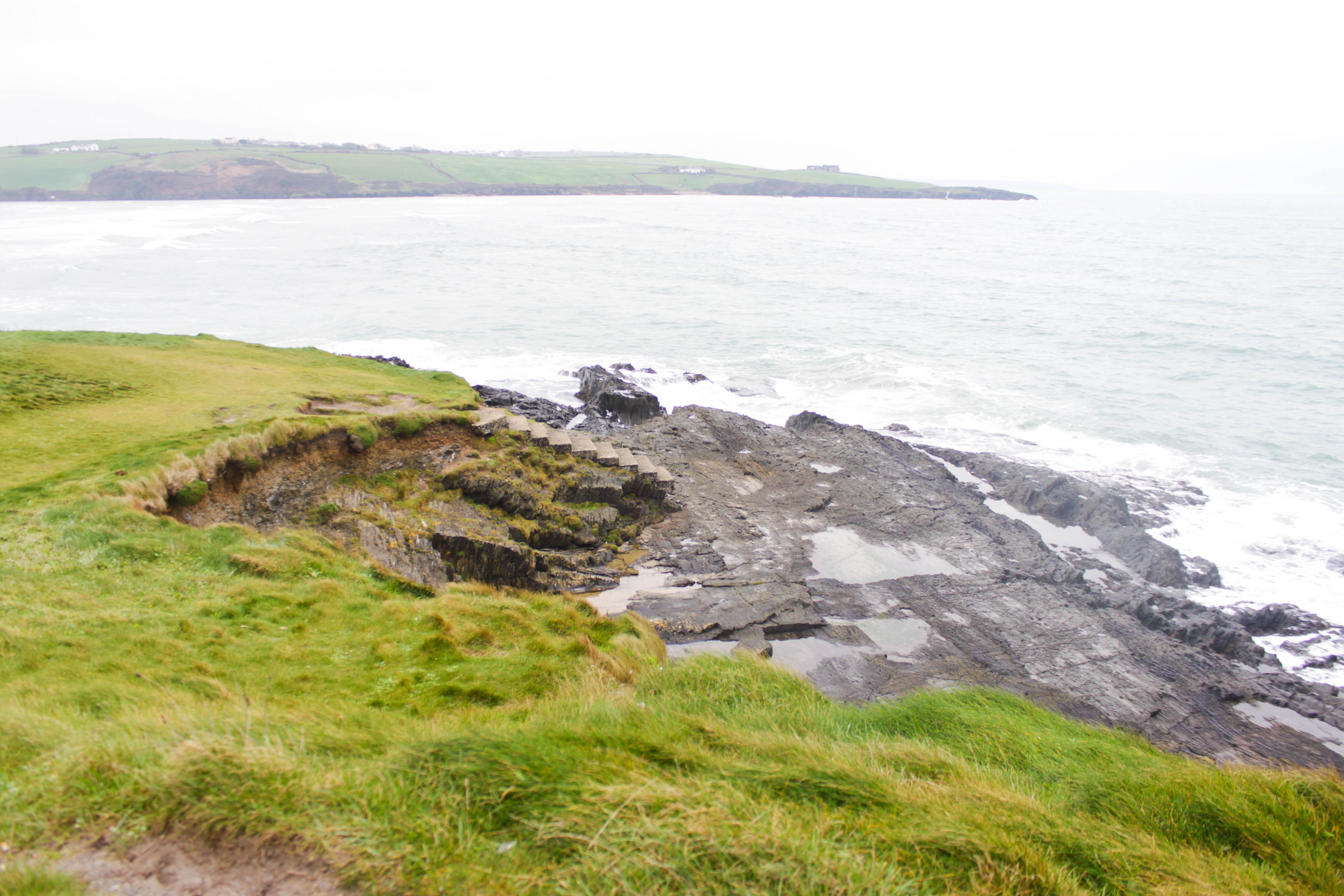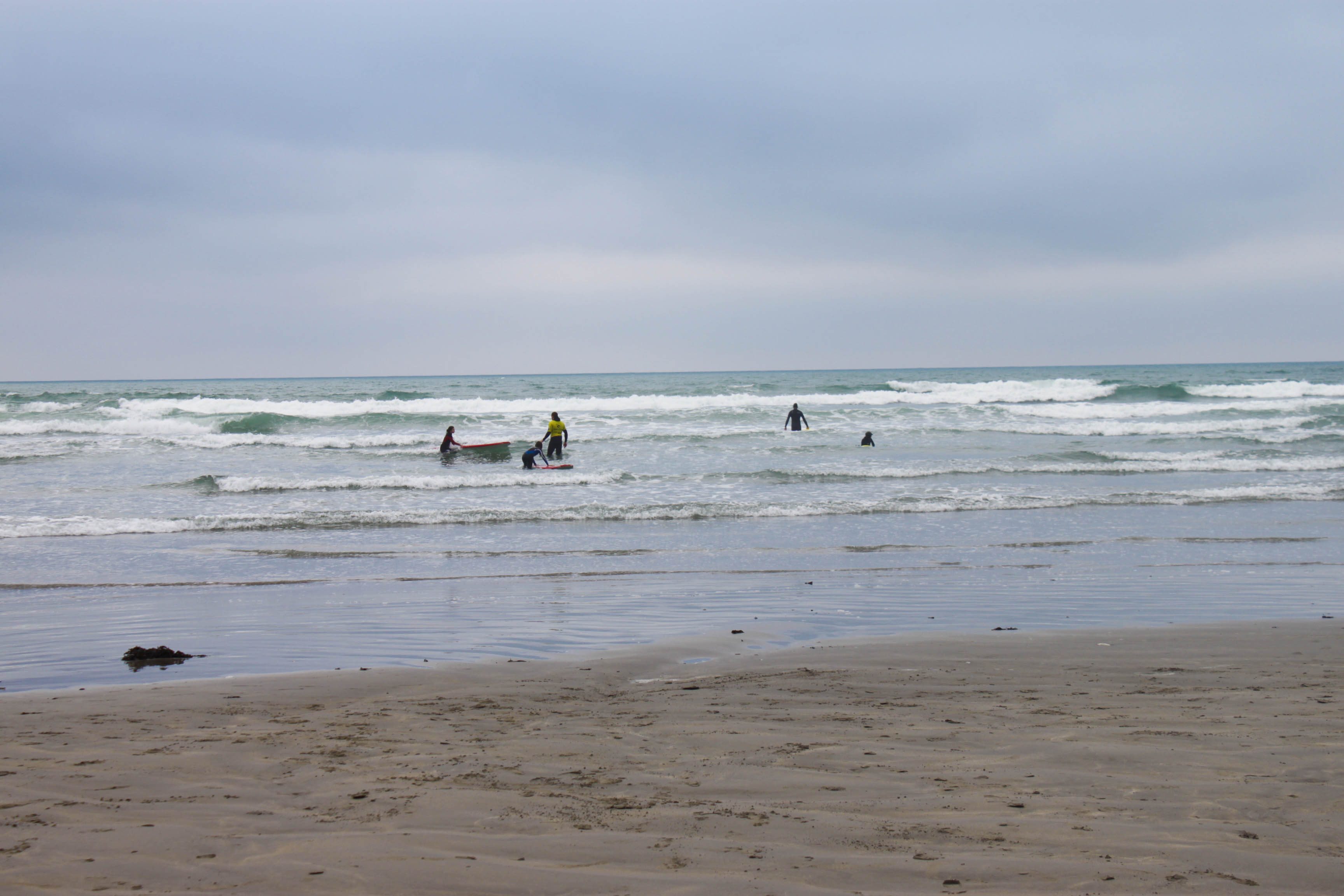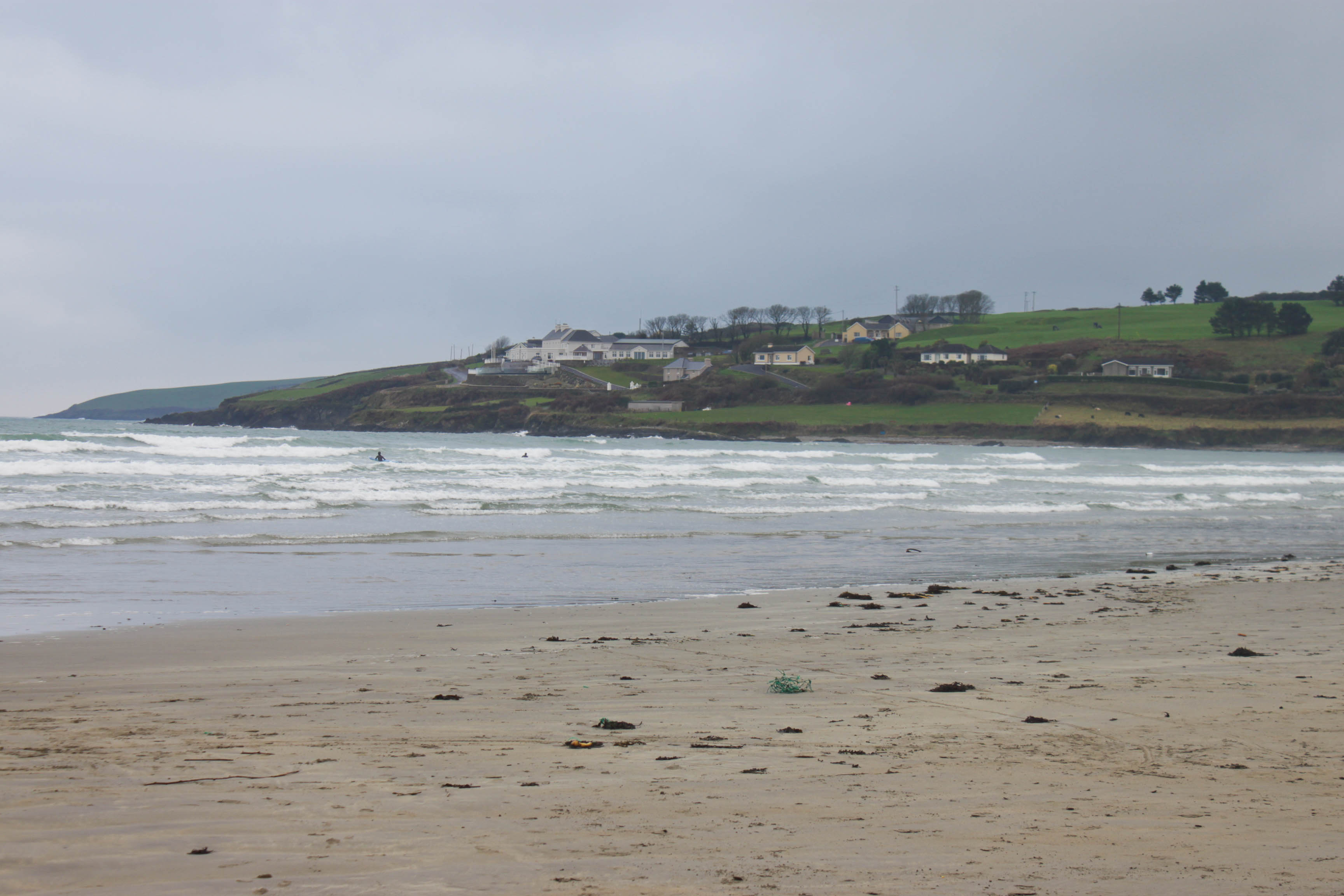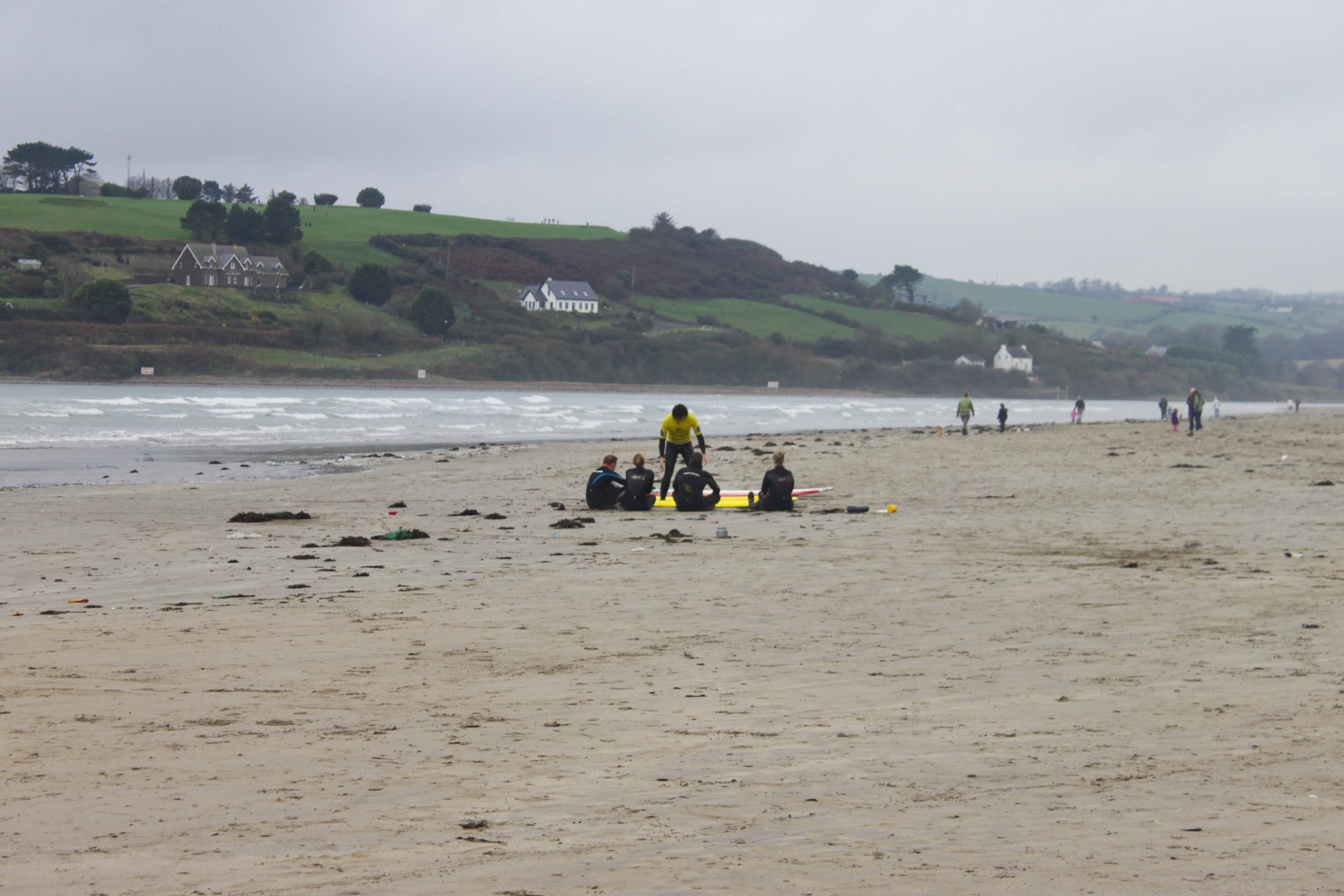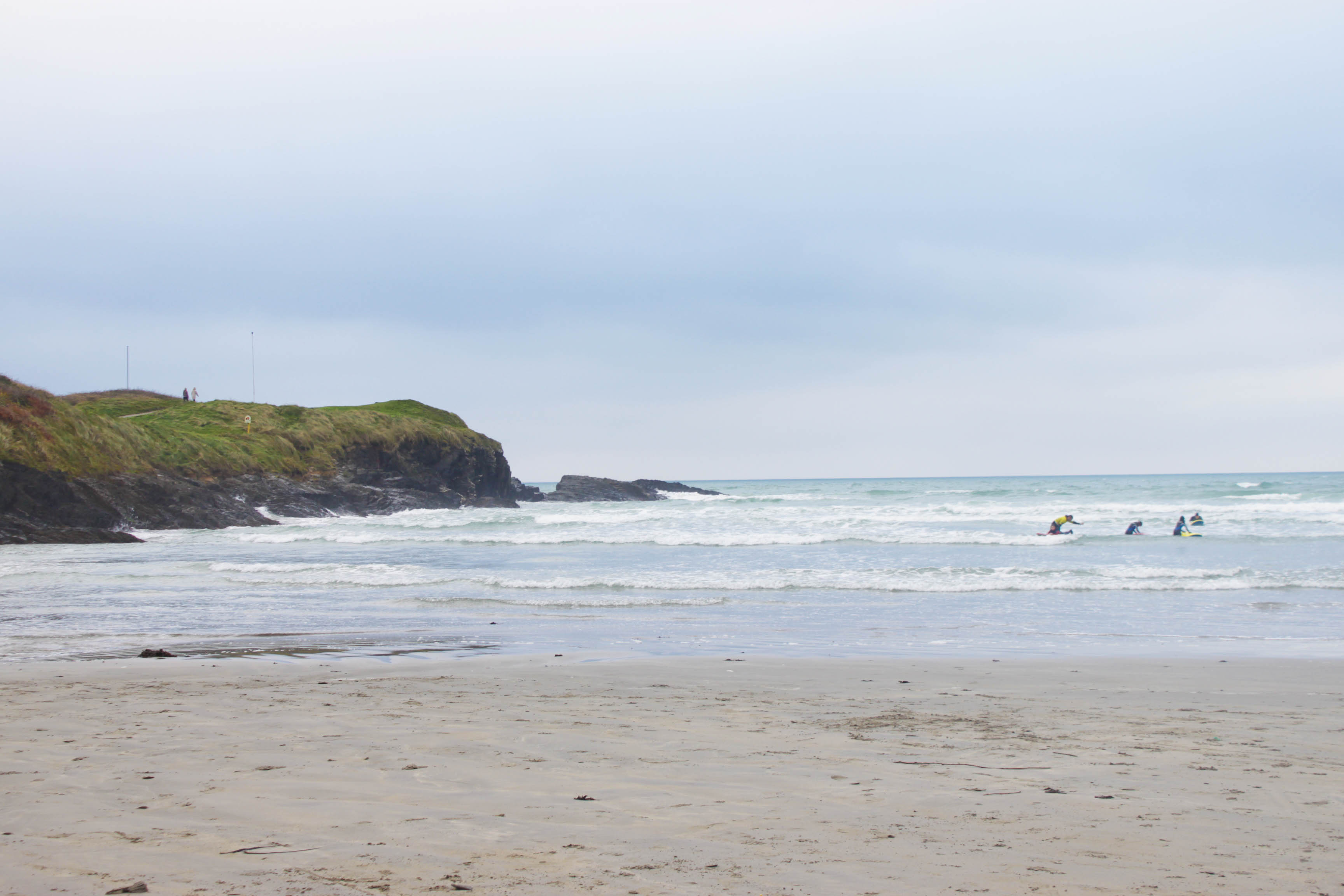 Clonakilty 
West Cork
Ireland
+353-23-8833-143
The Abbey
Skibbereen
West Cork
Ireland
+353-28-210-58
Categories: Blog Trips Tags: Atlantic Sea Kayaking, Inchydoney Island Spa and Lodge