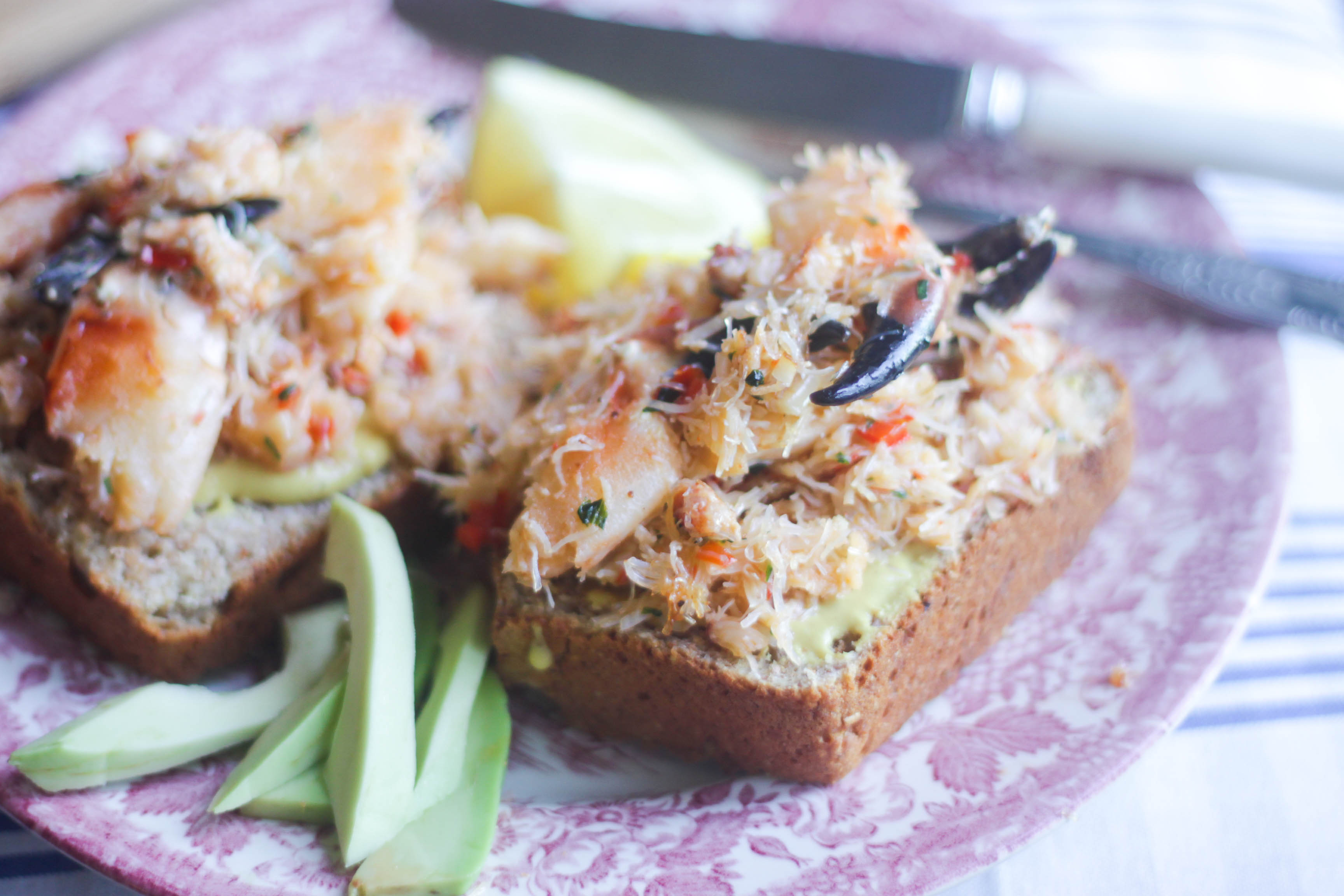 This year in Ireland, we seem to have gotten our autumn in November. Usually October here is full of blue skies and chilly days spent wrapped up in scarves while the leaves change colours in the trees. It's lovely, and has always been my favourite time of year here.
2011, however, has had ideas of its own. October was a rather wet month while this November (with some exceptions) has generally been beautifully mild with a few of those chilly, sunny days scattered about.
(Can't believe I'm talking about the weather. I think I have a point. Bear with me.)
I've decided this is actually a brilliant thing. Long has November been maligned as the worst bloody month of the year. After January, obvs. It's that crappy month between the fun of October and the jolliness of Chrimbo, where you're on a detox and aren't spending any money. So having the weather on its side this year really has a lot to be said for it.
Today was a great day for crab meat. It was beautifully sunny outside but with a nip in the air. Enough of a nip to dust off my favourite bobbly hat and let it stretch its threads upon my crown, having spent a few months at the back of a drawer. After an afternoon walk in the autumn sun, I came home and whipped up a light supper of sweet crab on toast. Which turned out to be super fast and satisfyingly filling.