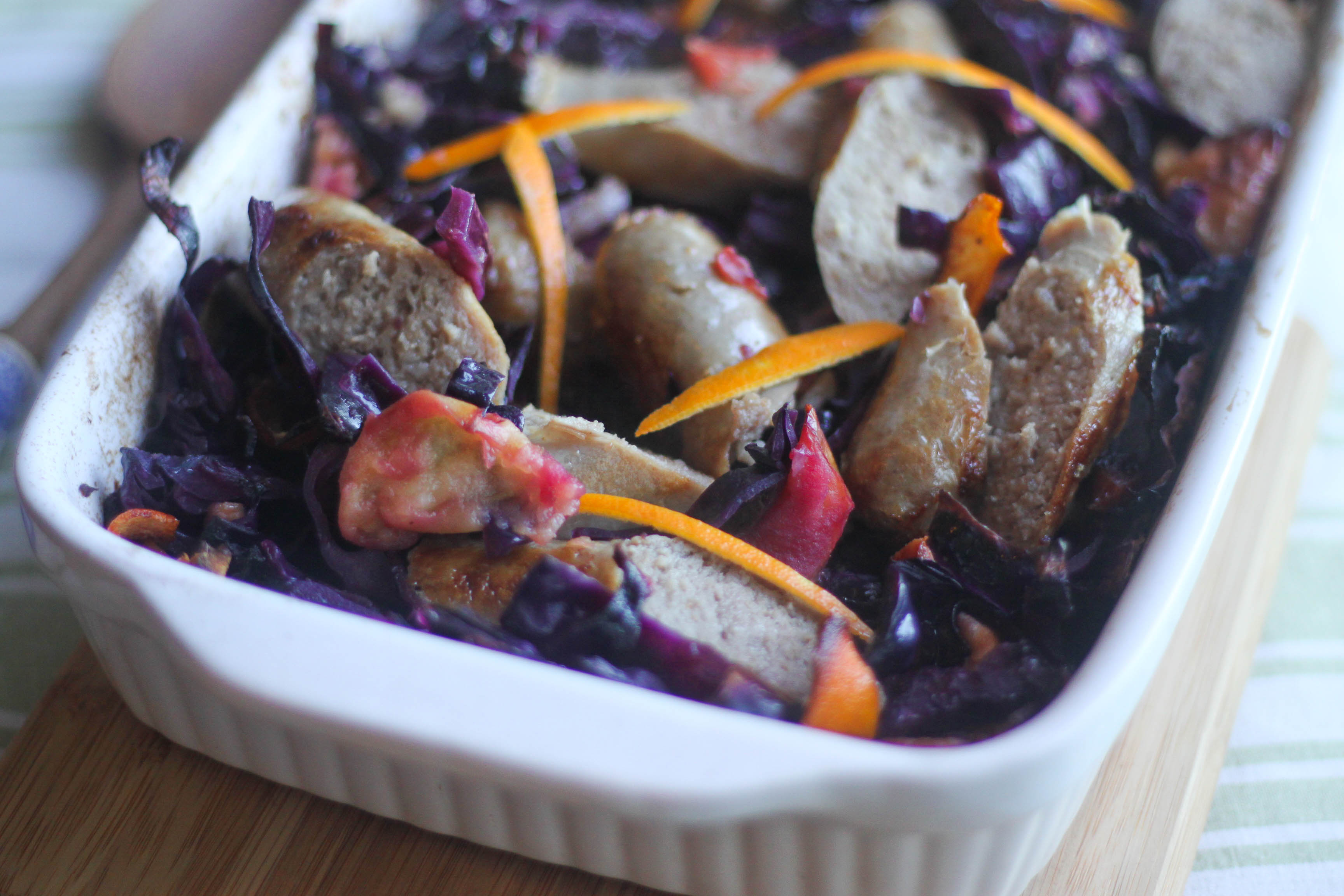 Most of us would agree that some ingredients inspire more than others. If I think of a butternut squash, at least five delicious ways of preparing one comes to my mind instantly. Or the versatile spud, for instance. There are countless delicious things to do with our friend the potato.
But cabbage…? Often seen as a rather discouraging player in one's kitchen life, it doesn't exactly exhilarate.
In a Twitter conversation with food writer and all-round-dude Joe MacNamee of The Swashbuachaill, we got to talking about cabbage, both red and green. It turns out there are (of course) quite a few flavour combinations to be had with these particular brassicas.
I took Joe's suggestion of pairing chorizo with cabbage and found this recipe on BBC Good Food's site, which led me to make a one-pot meaty red cabbage dish scattered with roasted apples.
All modesty aside, it was rocking.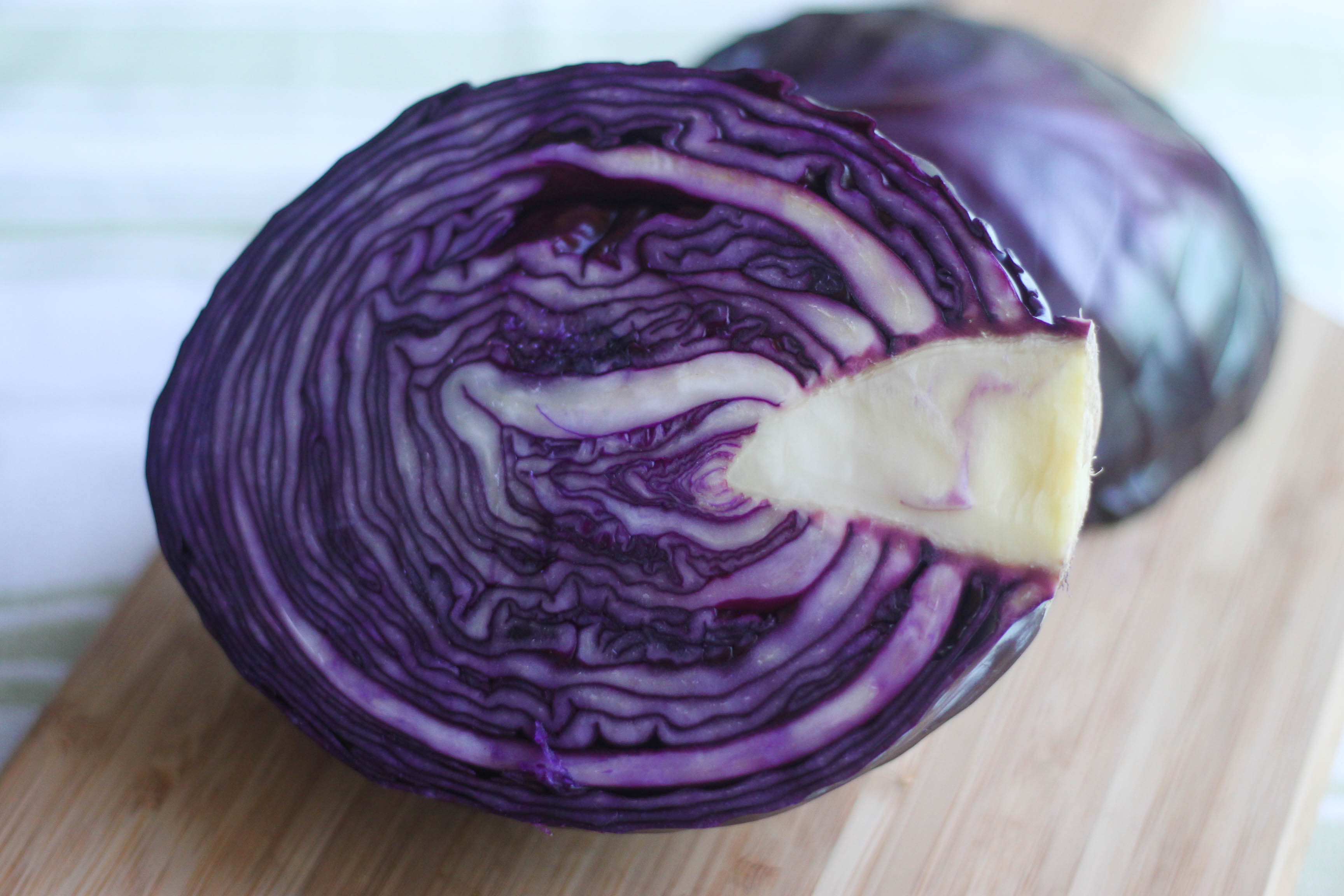 This was a great winter's lunch. If you removed the sausages, it would also be a delicious side dish. It would be lovely with almost any meat, and the chorizo really gives it a wonderfully warming kick.
What you need for Braised Red Cabbage, Sausages, Chorizo and Apple One Pot Wonder for 4 as a main course
1 tablespoon of butter
70g of chorizo (I use Gubbeen chorizo when I can, it's mega flavourful) 
70g of bacon or pancetta lardons
1 red cabbage
2 apples (Granny Smith or regular red, whatever you have to hand)
30g of brown sugar (I used a light muscavado sugar)
1 cinnamon stick (or a teaspoon of ground cinnamon)
Salt
Pepper
1 large orange
4 tablespoons of red wine
2 tablespoons of red wine vinegar
6 to 8 really good quality sausages (I used Ed Hick's Boerewors sausages NOMAMAZE)
Start by heating the oven to 200C/fan 180C/Gas Mark 6.
Heat the butter in a heavy, large oven-proof pan or casserole dish over a medium to high heat on the hob. (If you don't have either, you can do this first stage in a very large frying pan and then transfer it to a roasting dish before putting it in the oven.)
Chop the chorizo into chunks the same size as the bacon. Now fry the bacon and chorizo together in the warmed butter.
Meanwhile, half the red cabbage and cut out the core. Throw it away and then finely shred or slice the red cabbage. Put the sliced cabbage in a colander and wash it under cold water.
Peel and core the apples, and cut them into large chunky slices.
Using a potato peeler, peel the orange so that you have nice thin-ish strips of orange peel.
When the bacon and chorizo have browned and are smelling lovely, remove all the meat from the pan with a slotted spoon. Set aside on some kitchen towel.
Now put the red cabbage into the pan with all of the lovely bacon and chorizo fat. Now you want to start making layers with the red cabbage, the apples, brown sugar, bacon and chorizo, seasoning well as you go. Tuck in the cinnamon stick (or sprinkle the ground cinnamon over the top) and also add almost all of the strips of orange peel. Set aside some to serve.
Now pour over the red wine and red wine vinegar and bring the lot to the boil. Cook for 4 to 5 minutes. Then cover the pan with a lid or tin-foil and put into the oven for about an hour.
Check on it from time to time to make sure it still has liquid in it. Add a bit of water if it needs it, but it should be ok.
When the cabbage has had about 45 minutes, heat a little oil in a smaller frying pan. Fry the sausages whole until well-browned and just cooked through. Remove them from the frying pan and chop them into chunks.
Now check on your cabbage – it should be nearly done. For the last 5 minutes or so, you can add your chopped sausages to the mix and let them brown off a bit more in the oven.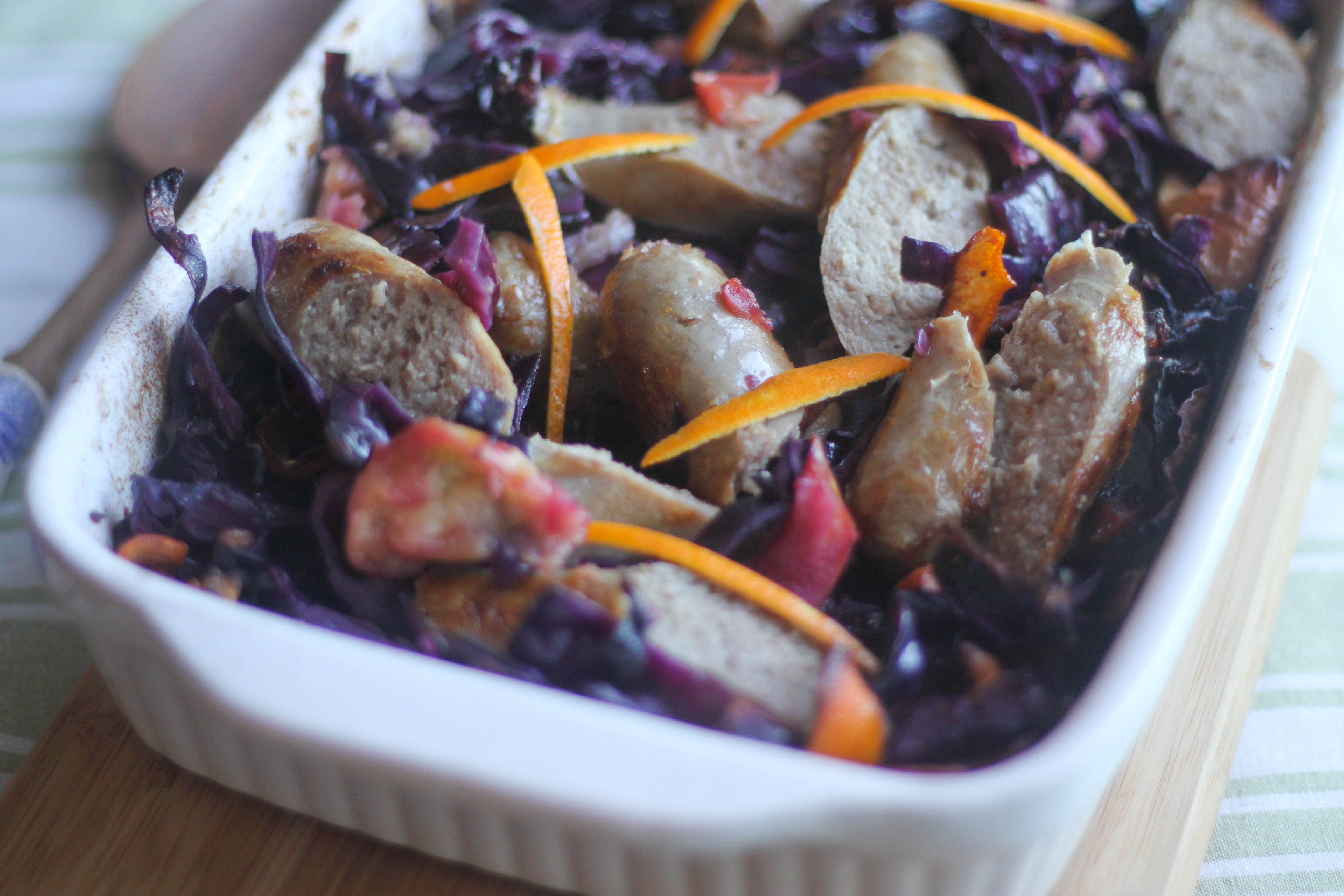 You want the cabbage to be softened but still have a bit of bite in it, you don't want it to be too sloppy or anything.
Serve hot with a sprinkling of finely sliced orange peel – this is totally unnecessary and in fact, the peel does not taste very good, so you can totally skip that flourishy nonsense bit if you like.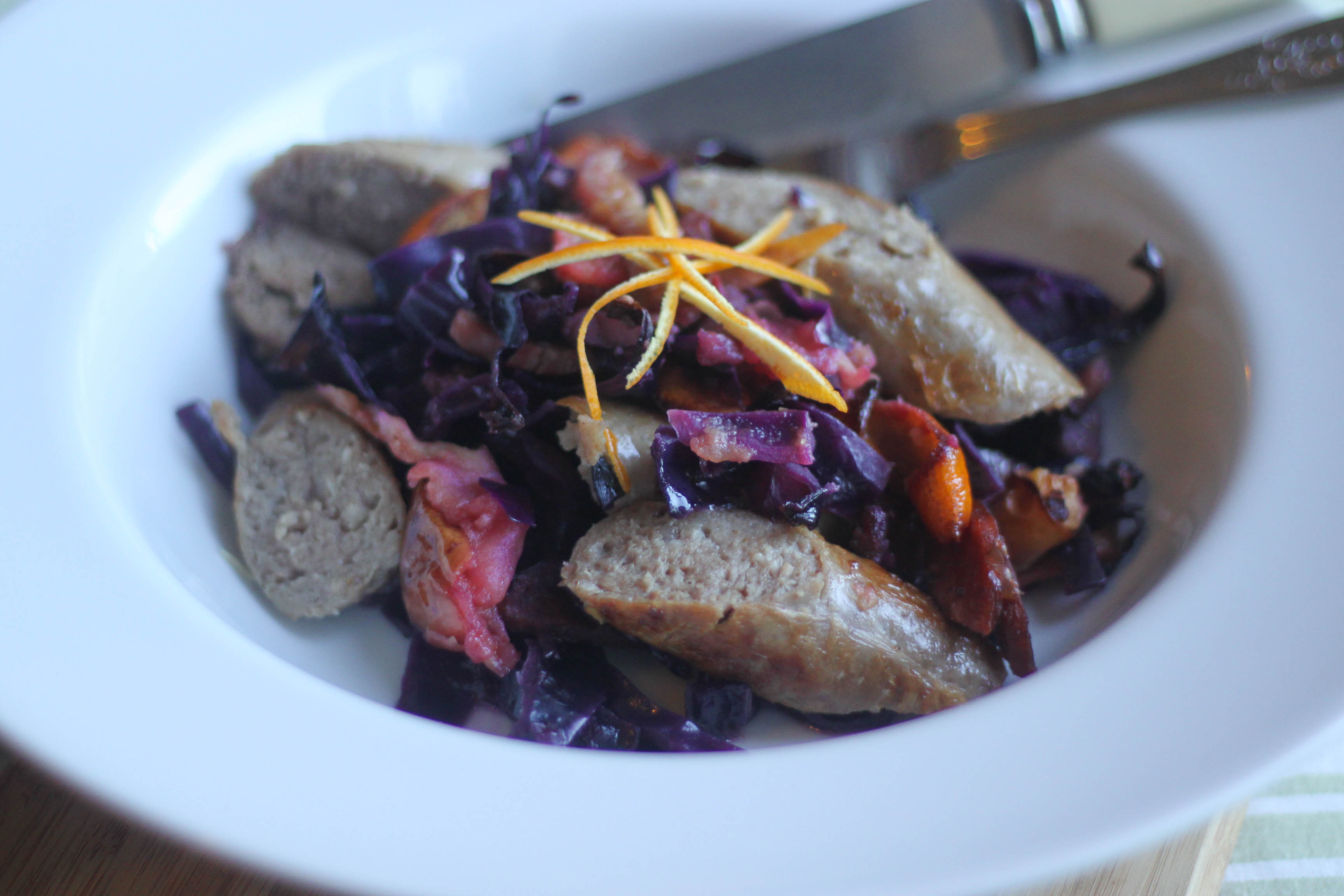 KITCHEN TUNE
I was down in Dingle last weekend for the recording of Other Voices. It was a fantastic weekend (I wrote a bit about it here) which was so much fun that it left me bed-ridden with Dingle Flu for most of last week. It was totally worth it.
Not least because I discovered Canadian-born but London-based Cold Specks. Here she is performing Lay Me Down on Jools Holland on November 4th.
Categories: Dinner, Lunch Tags: Red Cabbage