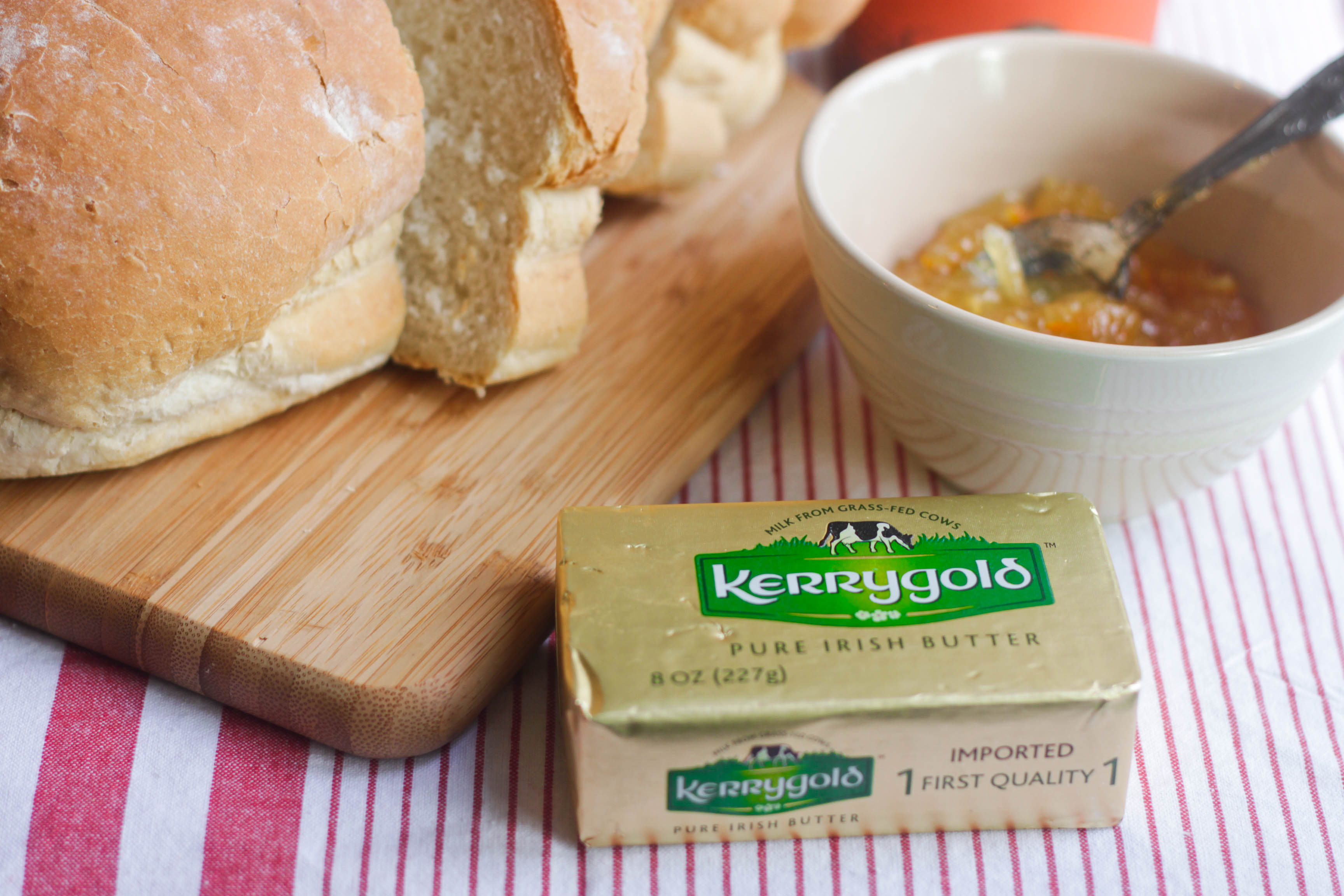 When I was approached recently by Kerrygold to design a Christmassy butter-based recipe, my thoughts turned almost immediately to Bread and Butter pudding.
One of the ultimate comfort desserts, it began its culinary life as a peasant's dessert, a way of using up stale bread while providing the family with an after dinner pudding.
This version still delivers on the comfort, but in a slightly more luxurious way. By using ingredients such as Locke's whiskey, Glenisk cream, fresh vanilla and Kerrygold butter, this classic has been taken right on up to another level of nomness. I've also paired the whiskey with ginger jam, as whiskey and ginger ale would be my Christmas tipple of choice.
This doesn't take much effort to prepare but it needs a good hour in the oven, plus 30 minutes before-hand for bread to cream soakage.
What you need for Whiskey and Ginger Bread and Butter Pudding
8 slices of day-old crusty white bread, crusts removed
50g of very soft Kerrygold butter
4 tablespoons of Ginger and Orange marmalade, plus an extra 4 teaspoons
A handful of dried apricots, finely chopped 
300ml full-fat milk
250ml of double cream
3 large free-range and organic eggs
Seeds from 1 vanilla pod
4 tablespoons of golden caster sugar
1 tablespoon of whiskey 
Icing sugar, for dusting 
Make four ginger marmalade and butter sandwiches by buttering all the slices of bread. Spread 1 tablespoon of marmalade on each of them. Cut them into triangles. Don't worry if they're different shapes and sizes!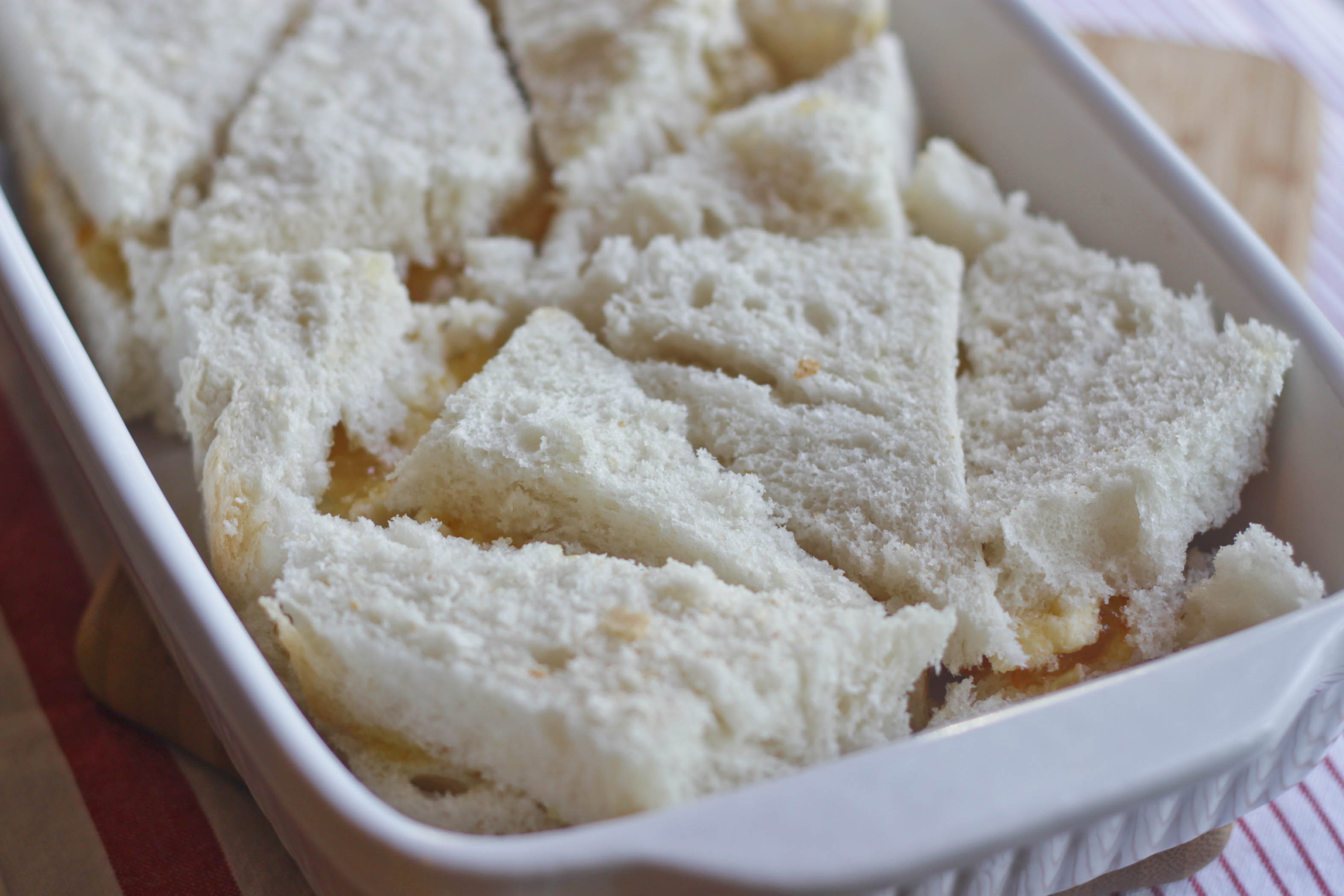 Butter a large baking dish. Arrange the marmalade and butter sandwich triangles in the baking dish so that there are no gaps between the bread. Scatter the chopped apricots over the top.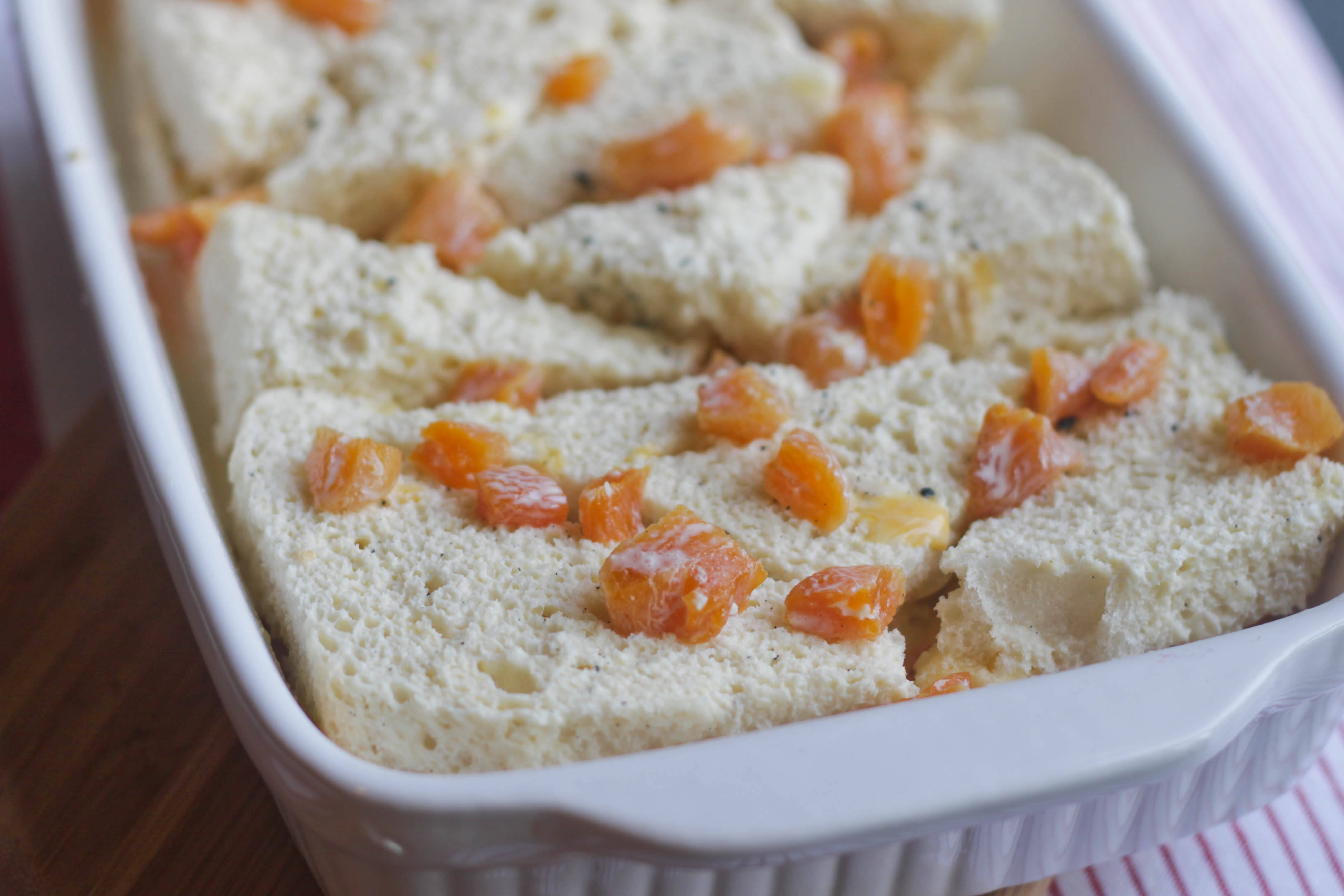 Beat the milk, cream, eggs, vanilla, sugar and whiskey together, and then pour over the bread. Leave it to soak for 30 minutes.
Meanwhile, pre-heat the oven to 160C/fan 140C/Gas Mark 3.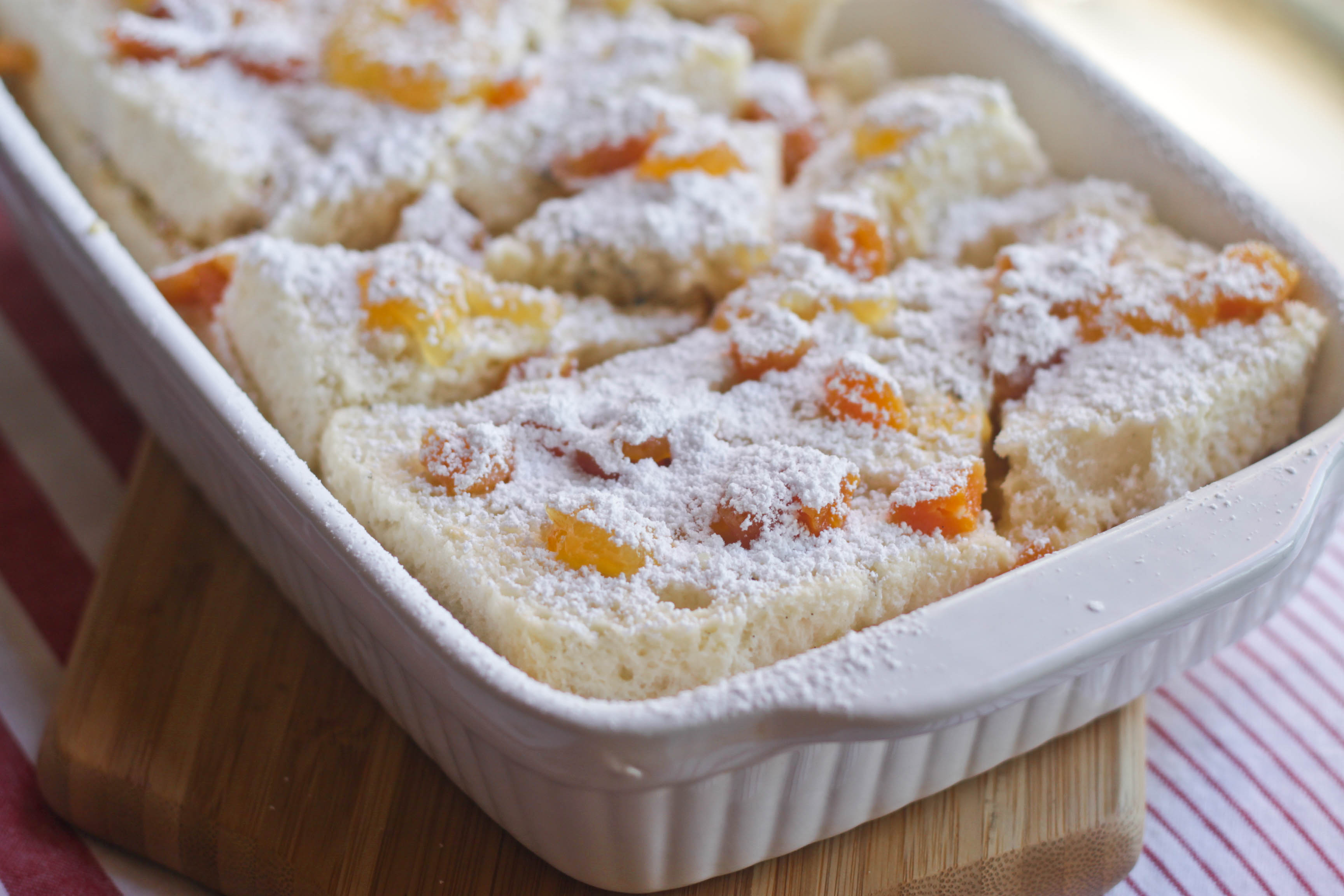 When the bread has been soaking in the cream for 30 minutes, top the pudding with the additional 4 teaspoons of ginger marmalade. Dust with a tablespoon or so of icing sugar.
Bake it in the oven for 45 minutes to 1 hour, until it's puffy and starting to caramelise. Serve hot or warm, with more cream or custard on the side if you like. Simple!
*Although Kerrygold provided me with the butter for this recipe, this is not a sponsored post. I didn't receive any payment for coming up with this recipe and I was happy to do it as I use Kerrygold every day. Wouldn't settle for any other butter.