I've remarked before that one of the wonderfully unexpected side effects of having this food blog has been a growing sense of nationalistic food pride. I've had the good fortune of being able to travel around the country in search of some of the tastiest morsels being produced by passionate producers the country over.
The weekend before last, I found myself back in Inishowen for the second annual Inishfood Festival. The festival was founded last year in the most delightfully organic way, fed by newly found Twitter connections and encouraged by food enthusiasm, led by Donal Doherty from Harry's Bar & Restaurant in Bridgend. No doubt we'll find ourselves back at next year's Inishfood to find it having grown again, as more and more foodies from the Inishowen peninsula and beyond get on board to share their knowledge and love of Irish food.
A big thanks to all of the speakers and participants of Inishfood who created a welcoming environment perfect for sharing. An enormous thank you to Darren Bradley and his family who welcomed us with Pizzas at The Drift Inn on the Friday night of the festival. And, of course, a round of applause for the team at Harry's in Bridgend, led by the inimitable Donal, whose enthusiasm and openness is what really makes Inishfood that little bit special.
Kristin has summed up the message of Inishfood beautifully here. I hope my photos will give you an insight to the weekend's thought-provoking and tasty fun.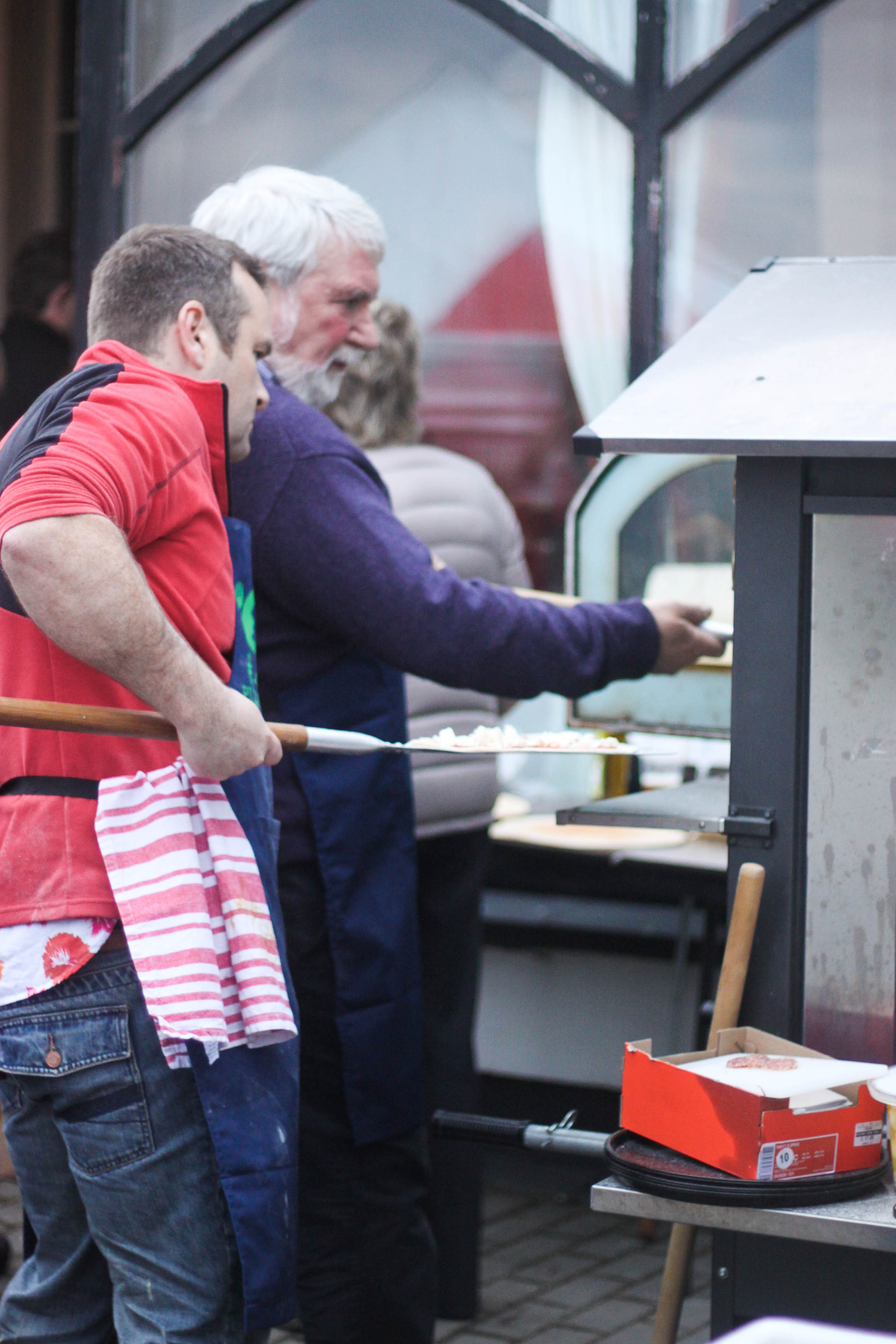 We arrived in Buncrana on Friday evening, hungry and thirsty. Good thing Darren Bradley and his family were on hand to dish out delicious homemade pizzas, while Caroline Hennessy from Bibliocook told us about her company Eight Degrees Brewing's scrumptious beers, and we all got to enjoy both. Well, except for the kids who stuck to their non-alcoholic drinks.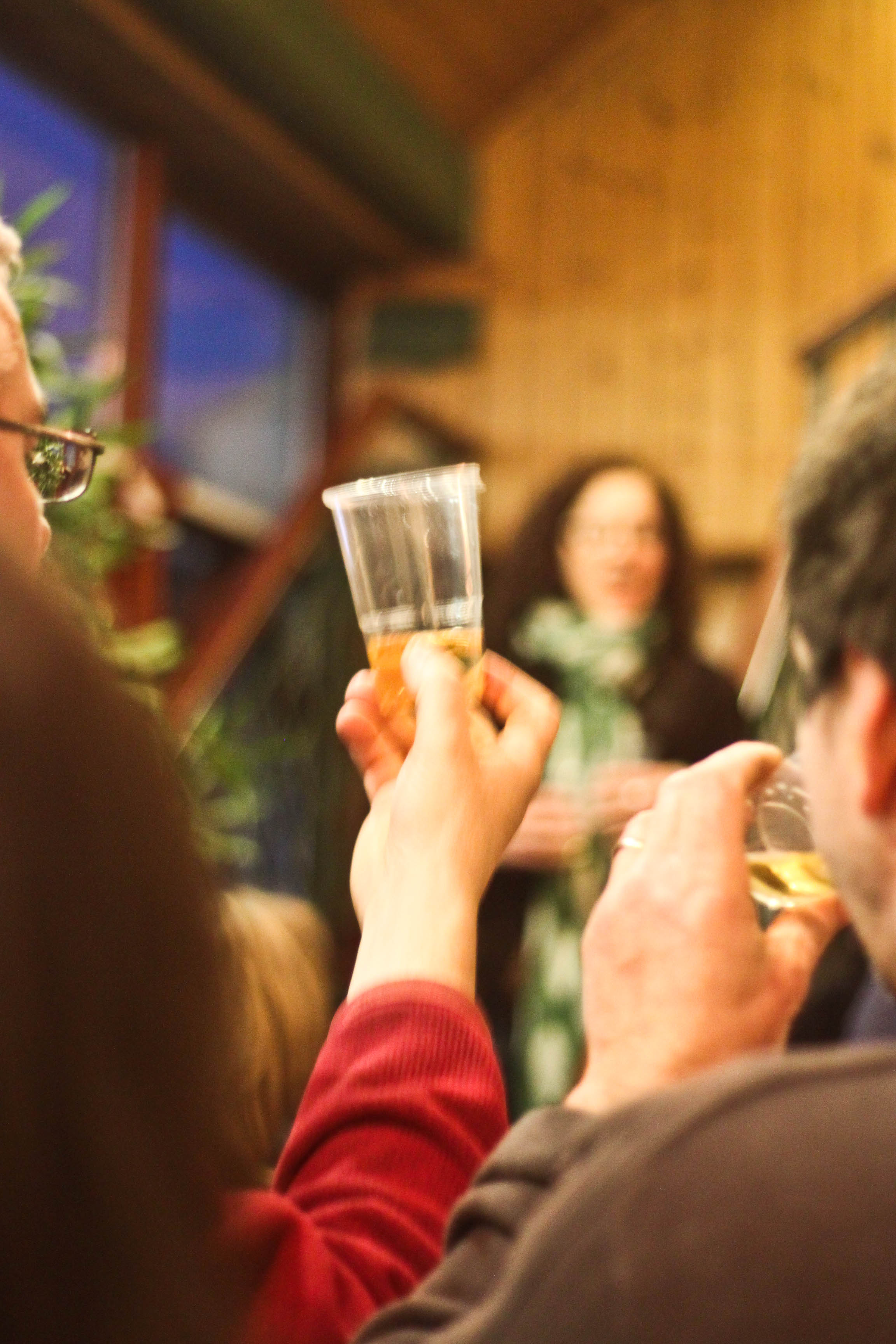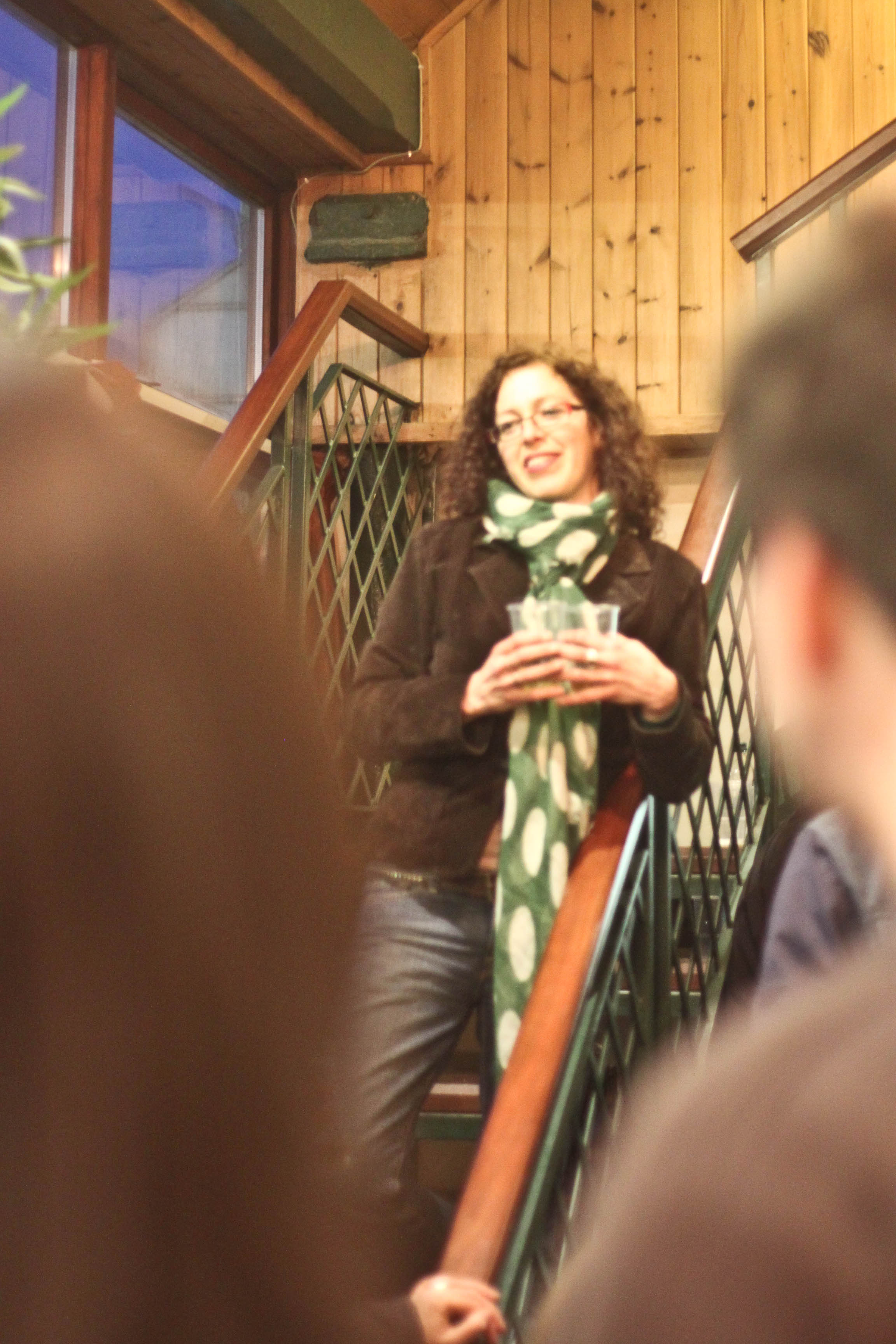 Saturday morning at Harry's kicked off with coffee from Coffee Angel and Bailies Coffee, while Tibault Piegne fired up his baking ovens in the middle of the restaurant. The smells were immense as the brioche and sourdough were created throughout the day right under our noses.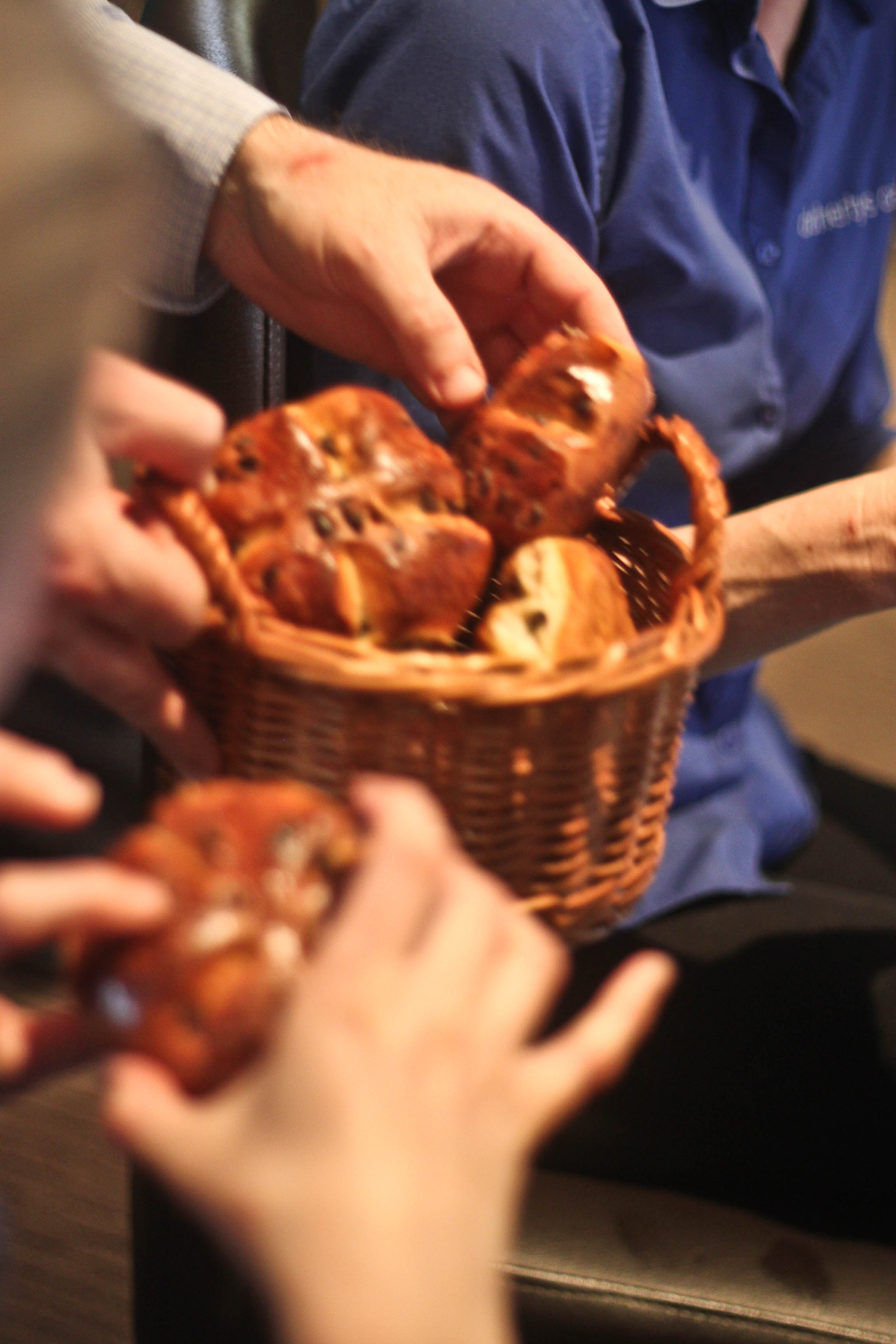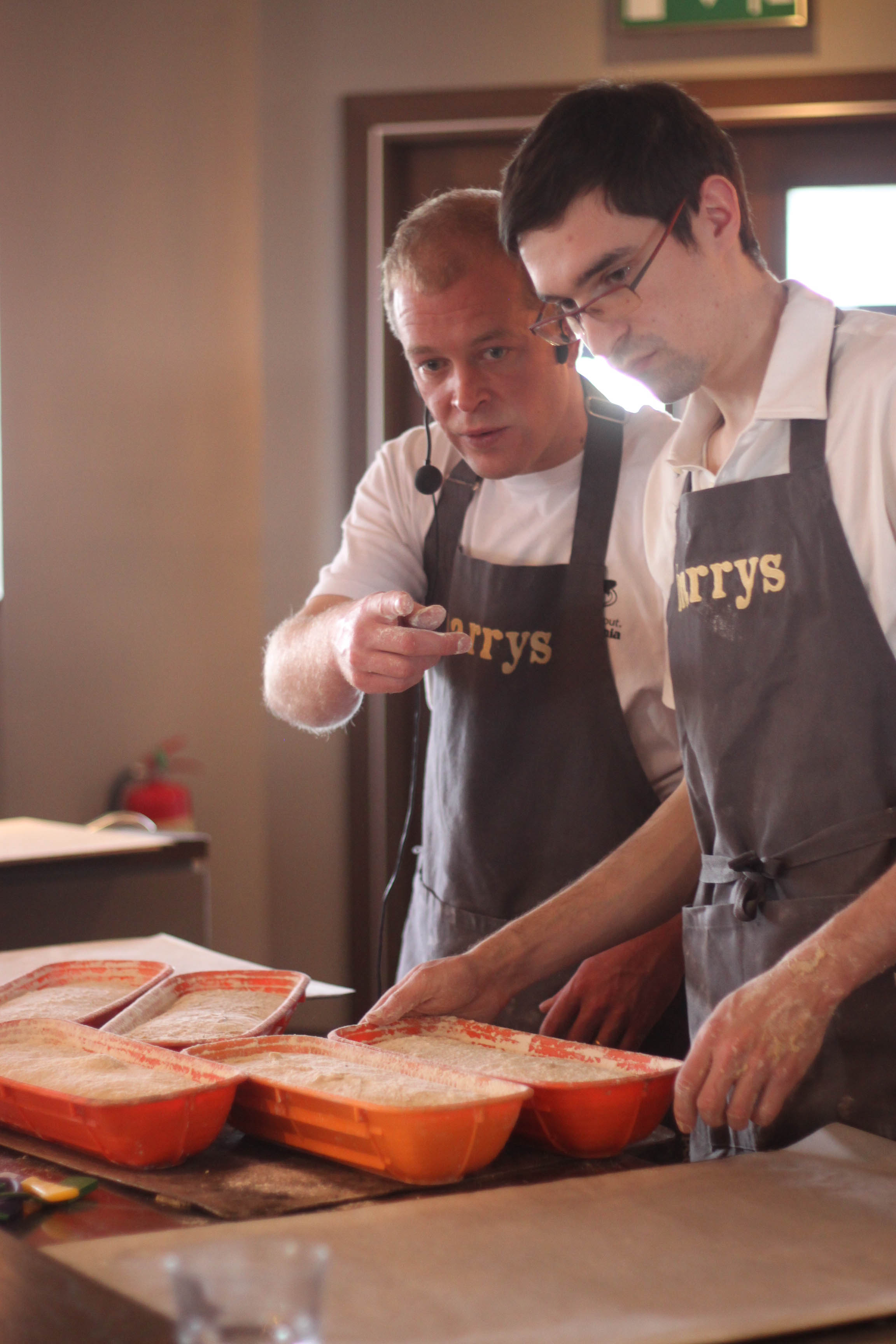 Ed Hick took over from the Real Sourdough Class to talk us through our food senses, and giving us a few fun food-based experiments to play around with our sense of taste.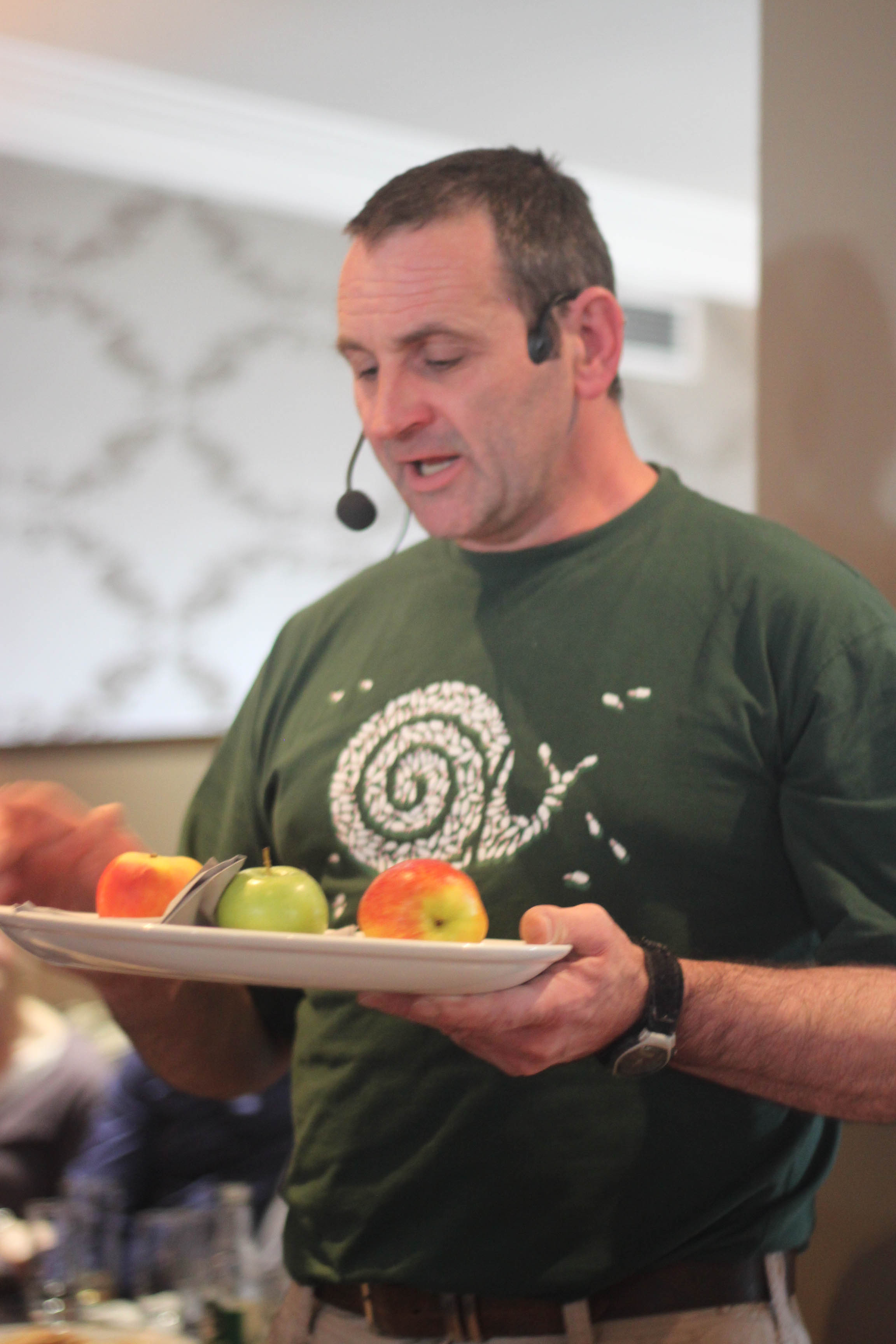 Nutritionist Dorcas Barry talked demystified the raw food movement and made some uber-healthy smoothies, thus justifying the rest of the day's gluttony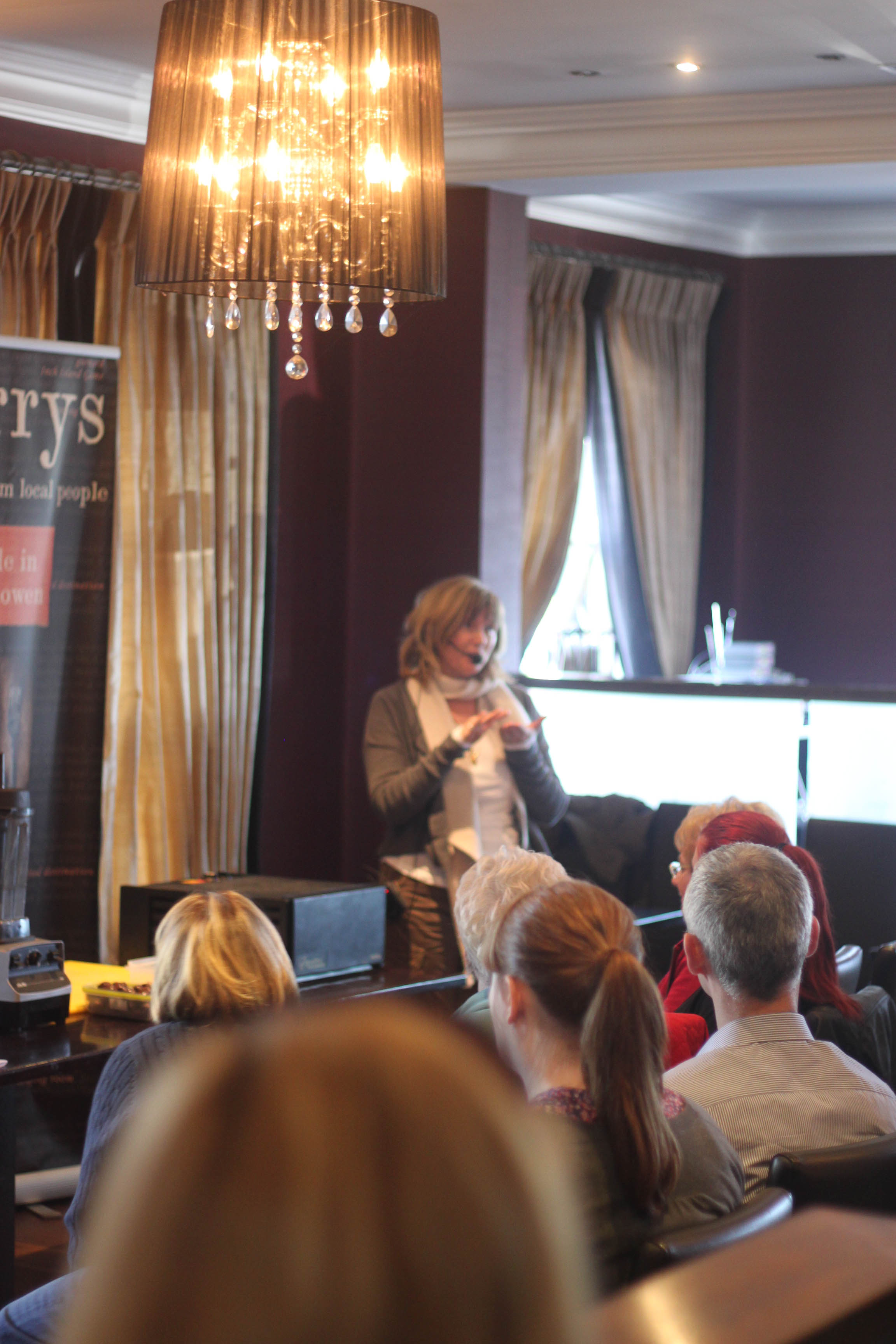 Then Harry's Head Chef Raymond Moran served us up a lunch of The Friendly Farmer's chicken breast with summer vegetables.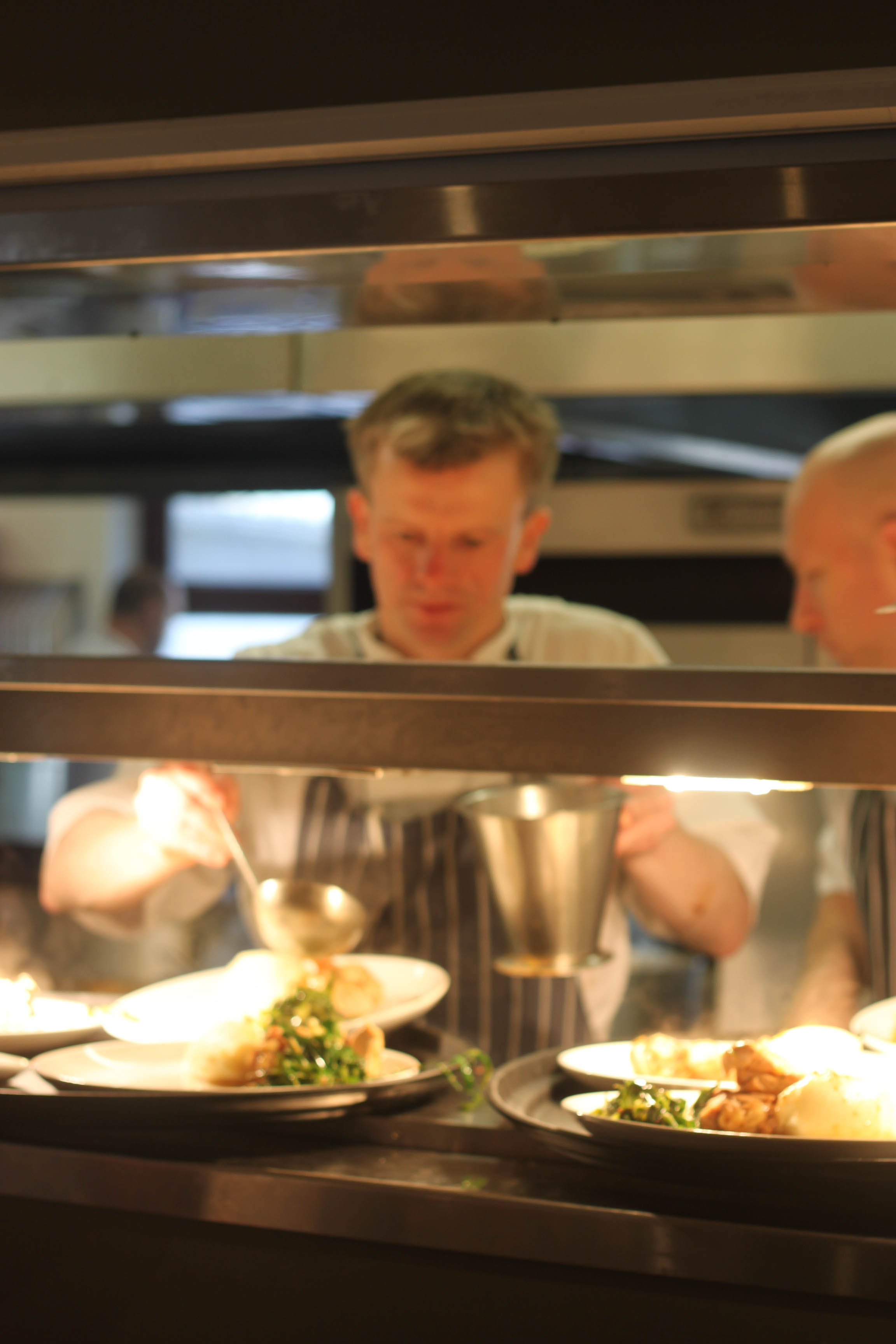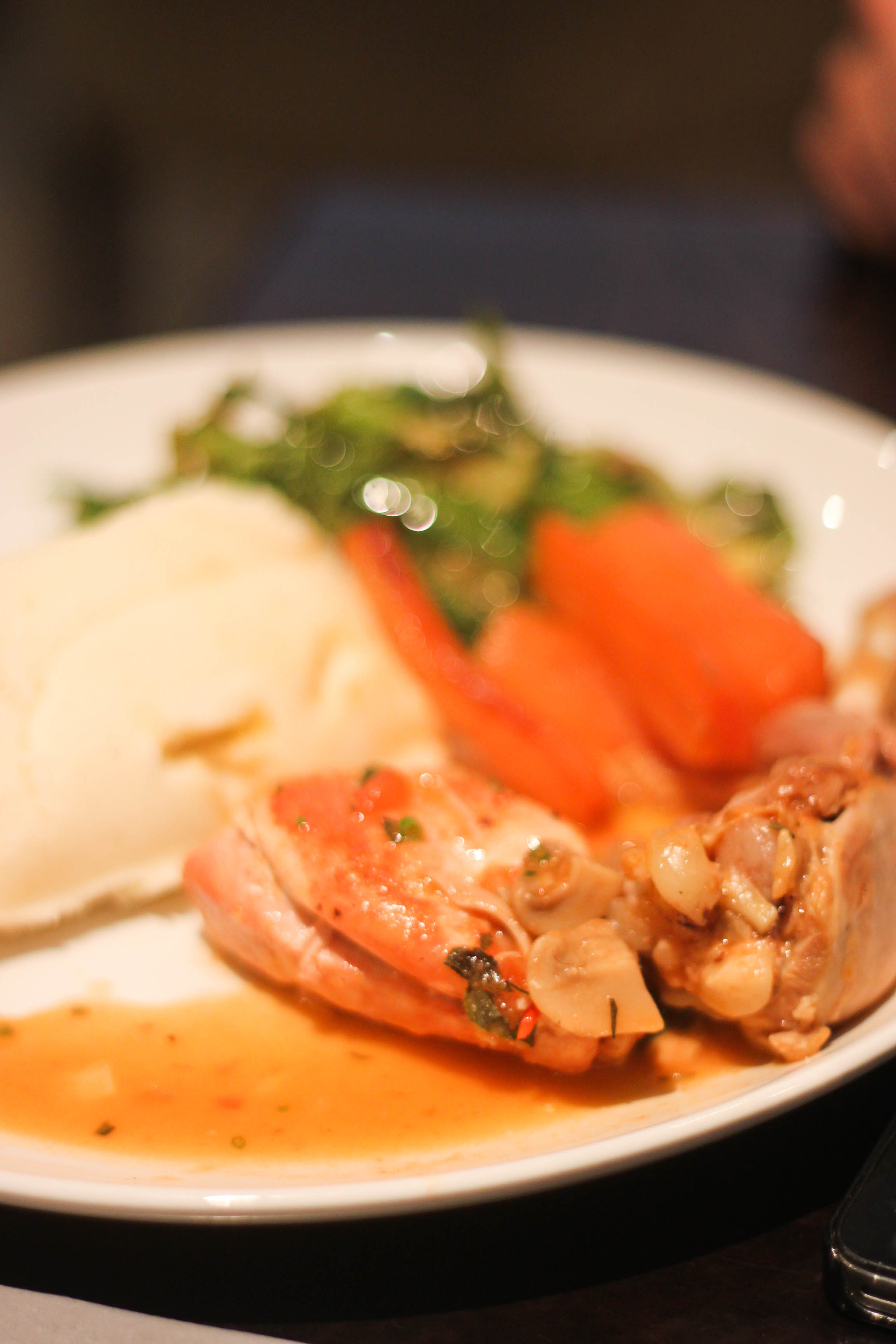 After lunch, Aoife Carrigy chaired an Inishfood For Food's Sake, with the topic being The Future of Irish Fish.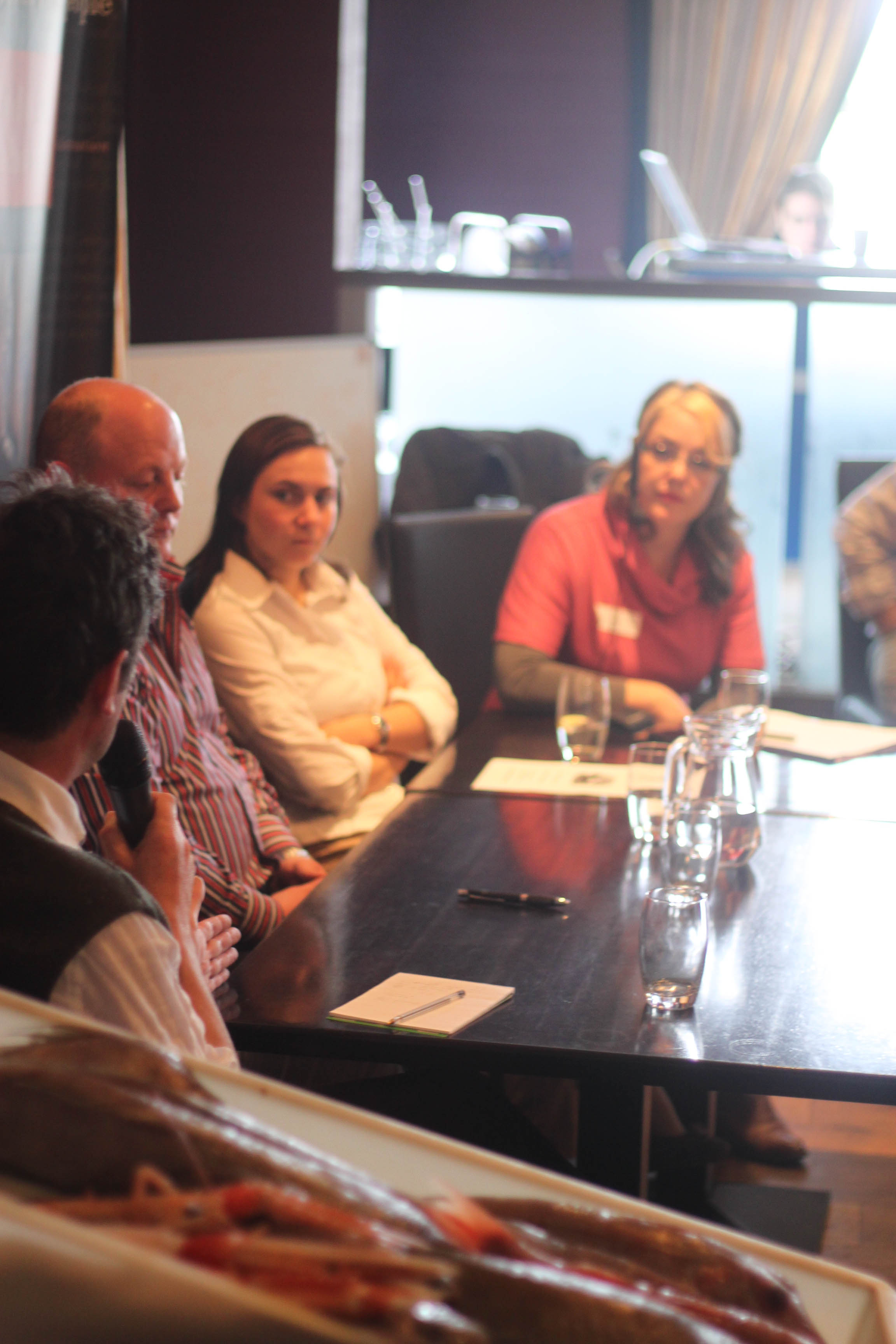 A sample of Goat's Bridge Trout "Caviar" went down well as Seamus Sheridan from Sheridan's Cheesemongers and The Green Party talked it out with local skipper and chairperson of Foyle Fisherman's Co-op in Donegal Michael Cavanagh, Amy Caviston of A Caviston's fishmonger and café in Greystones, and marine biologist Elena Piana of Goatsbridge Irish Trout.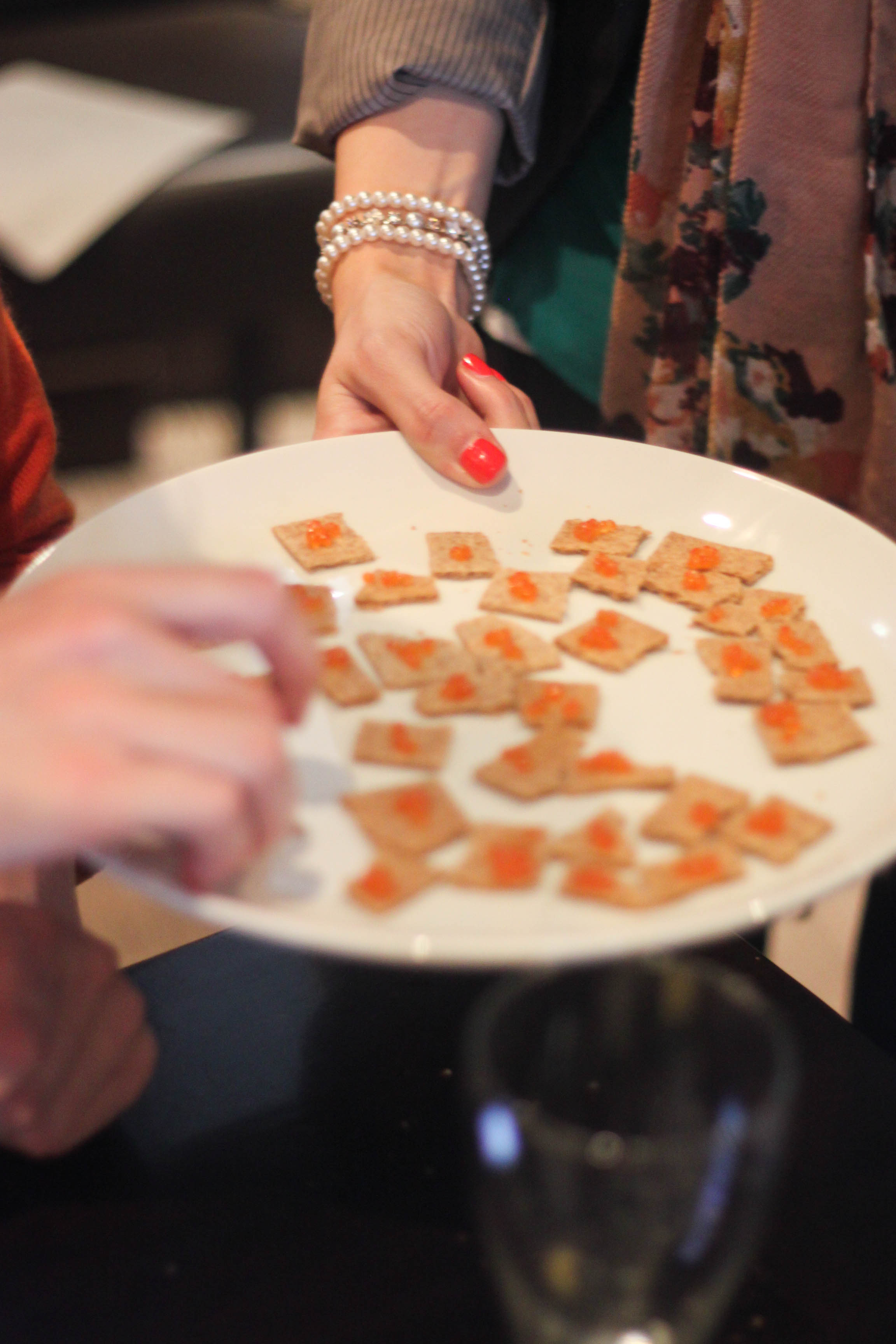 Then it was on to more libatious matters with Oisin Davis of The Sugar Club and Merchant Hotel bartender Hayden Lambert whipping up some Irish cocktails and sharing a few tricks of the trade.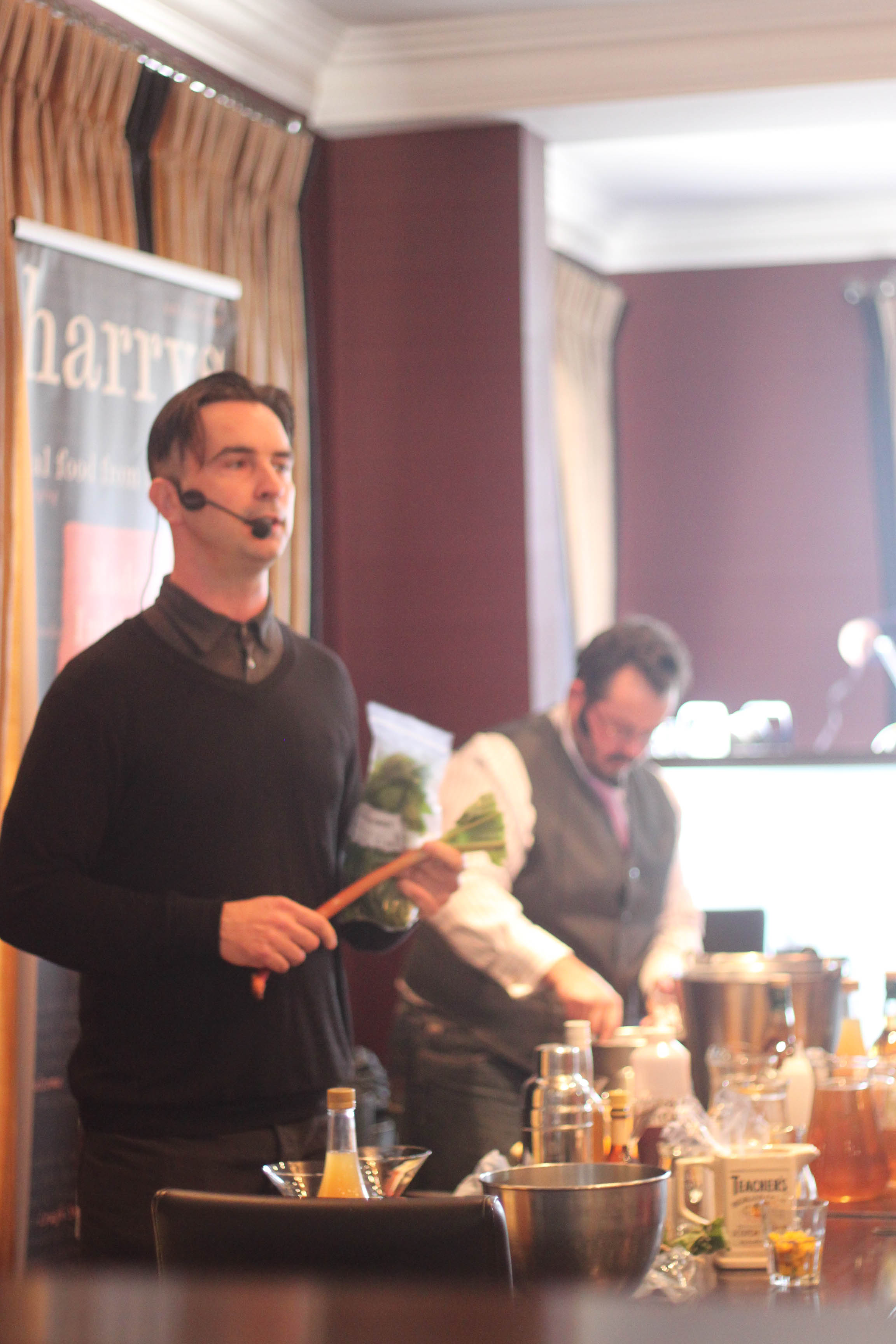 It was time for 5 Minutes of Fame, and a local food forager came up to share his knowledge of the treats to be found in the hedgerows of Inishowen. The brave among us sample the snails (deliciously smothered in garlic and butter) and the delightful nettle stew. The big hit on this forager's table was the nettle pesto. A real treat.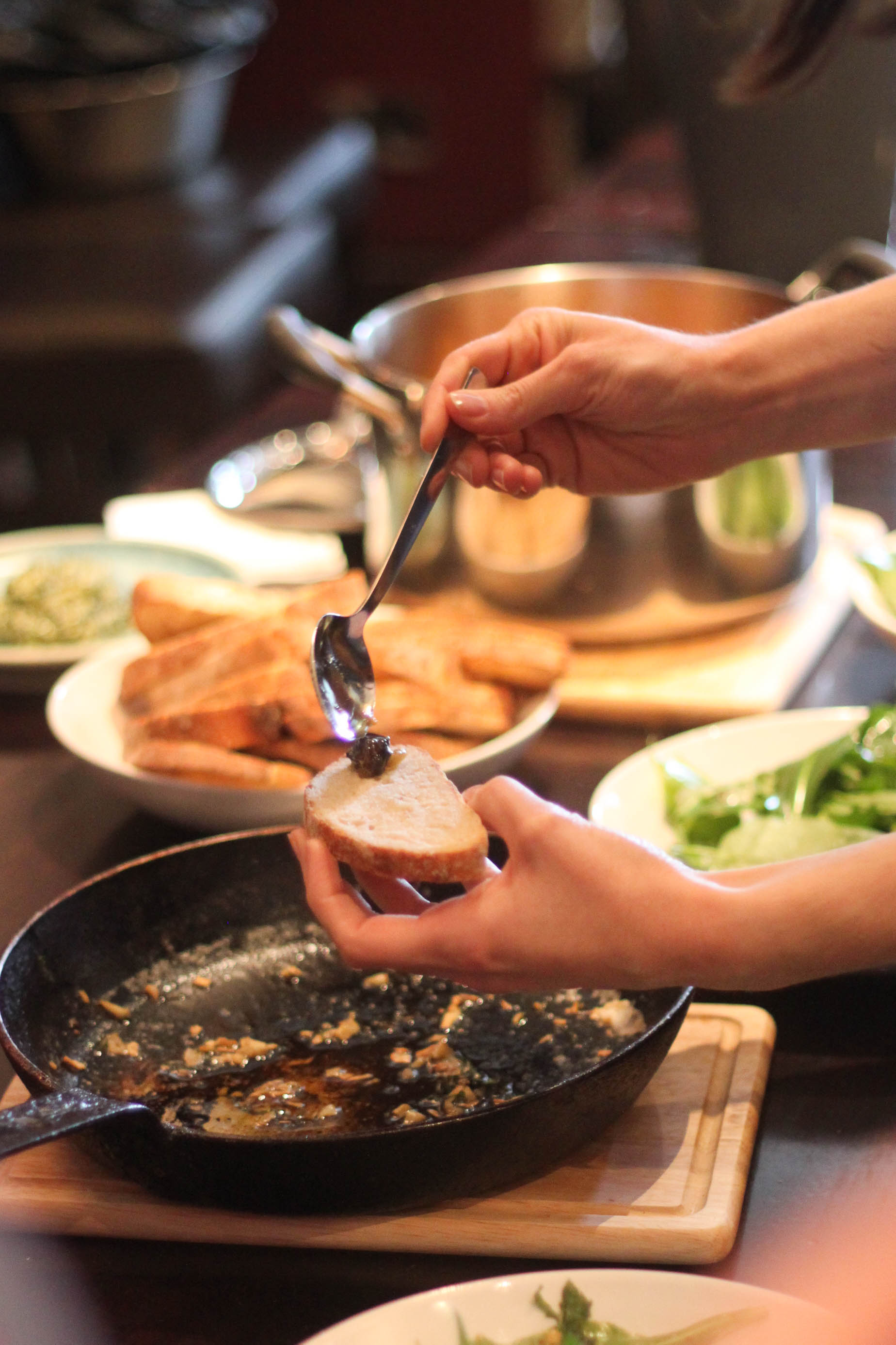 Then it was back to the kitchen for Chef Ray (actually, I don't think he ever left) and our Inishfood feast began.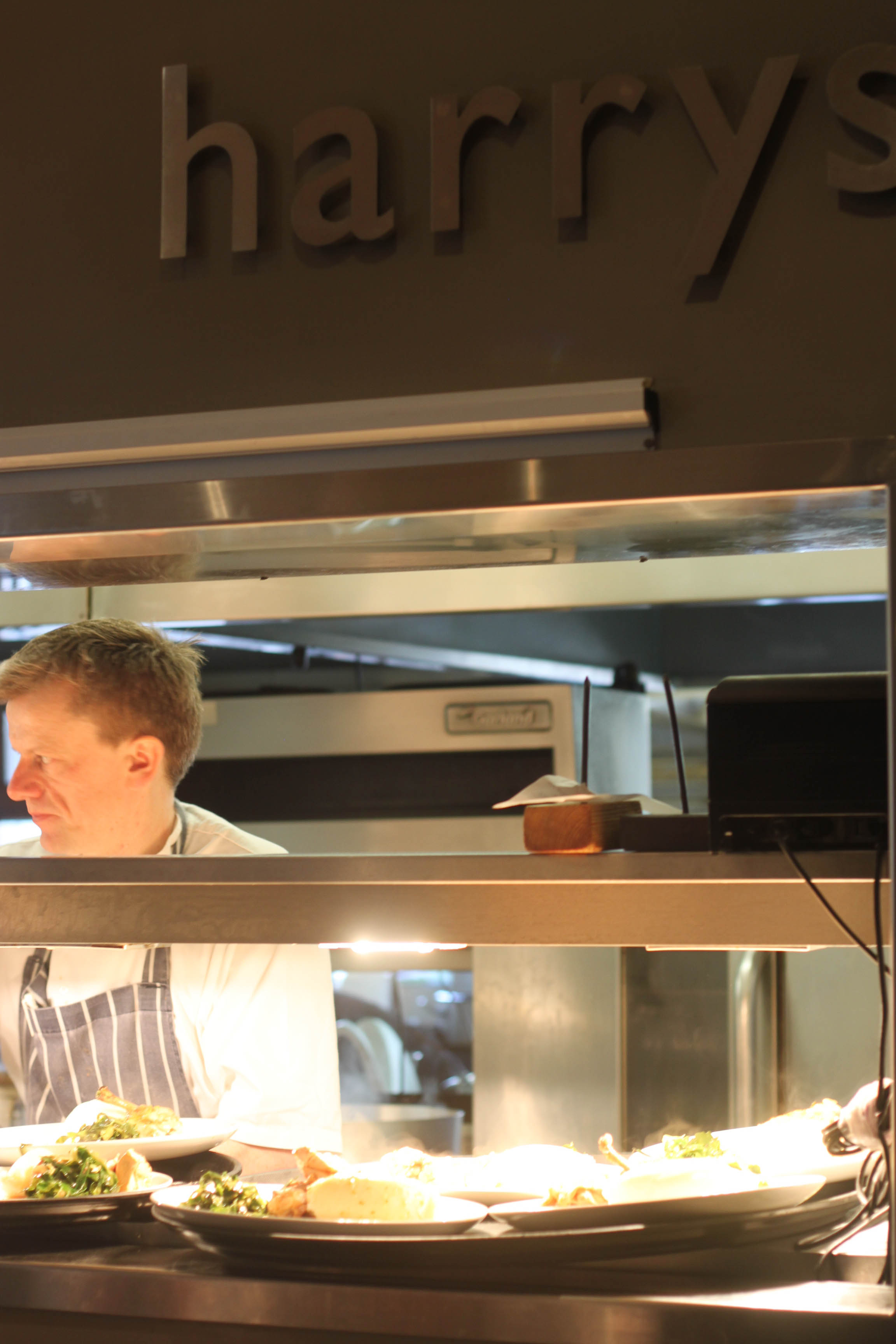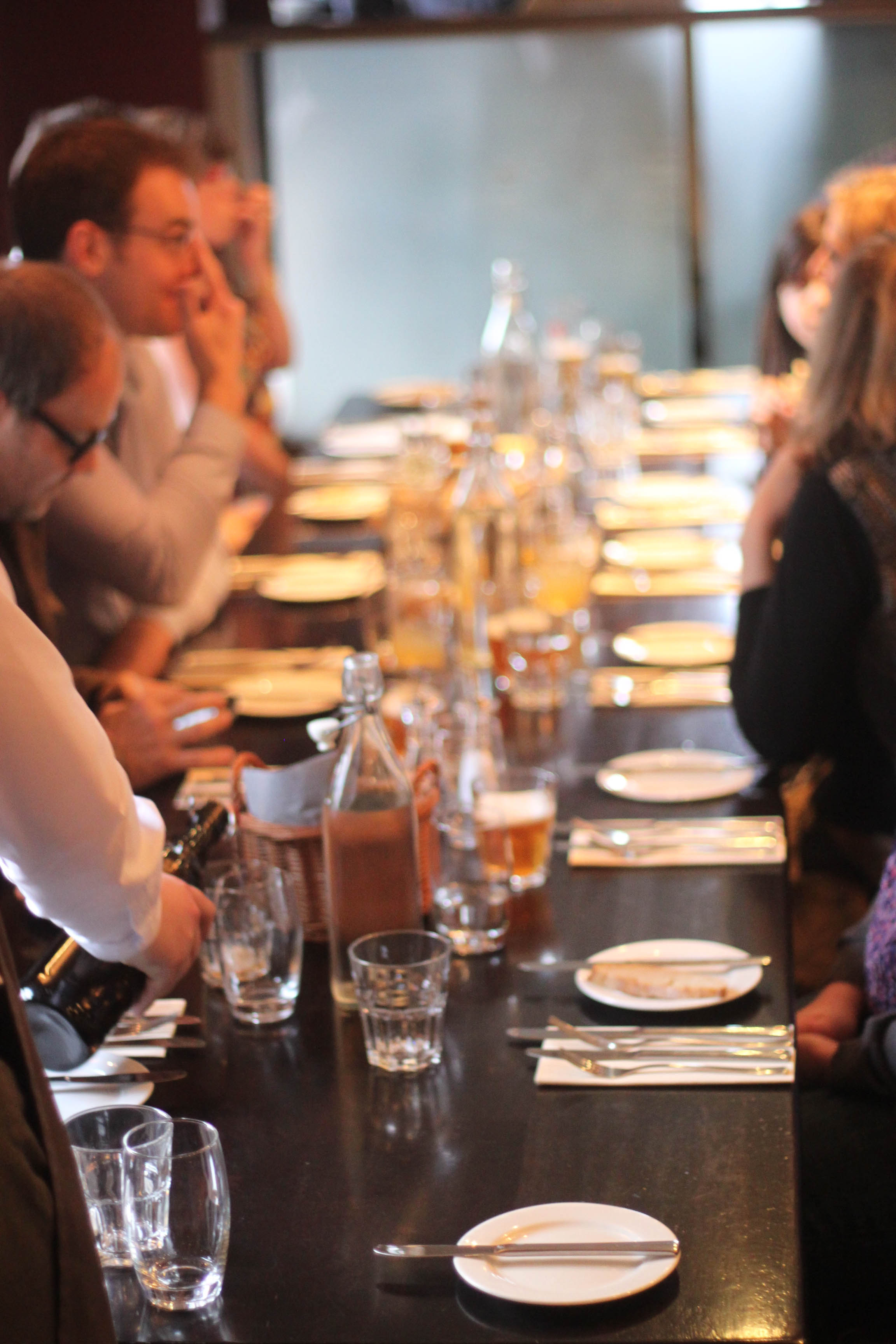 There were the starters of a giant pork terrine covered in pastry, Glebe Brethan cheese on toast, locally cured Bresola and salad plucked from Harry's walled garden that afternoon….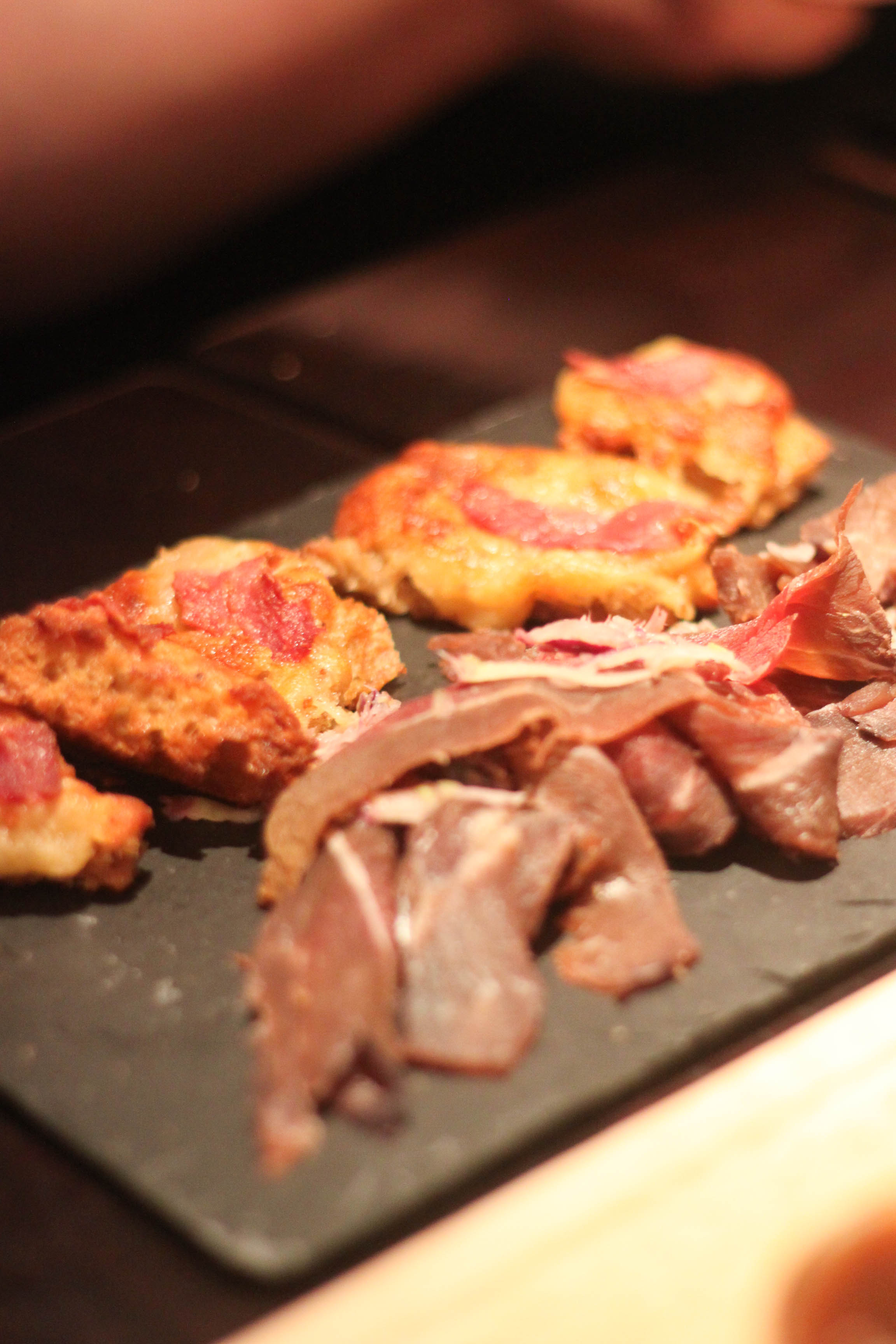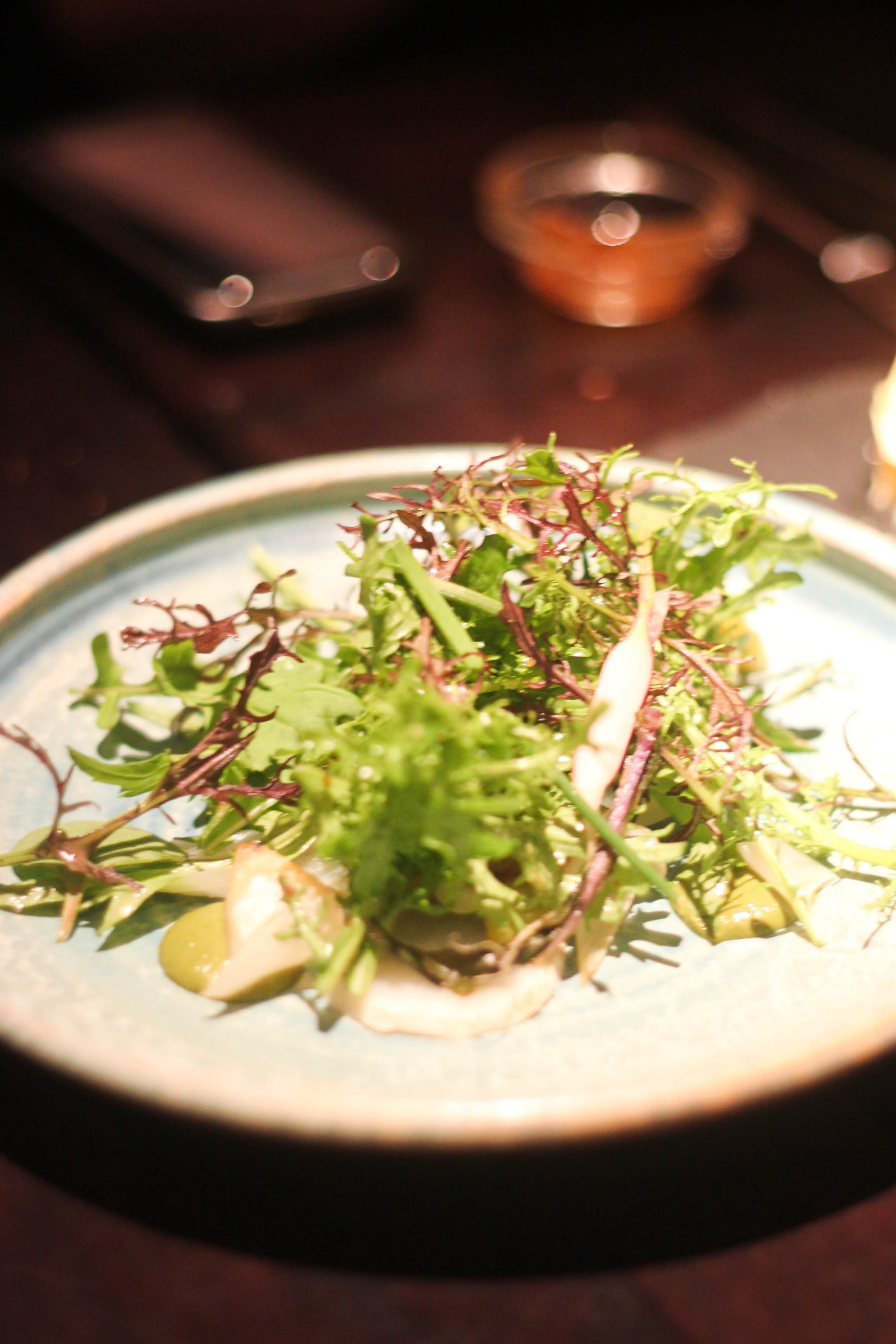 The fish courses of prawn cocktail bites, a basket of langoustines, a beautiful nettle and prawn gnocchi and a crispy red mullet…or was it gurnard?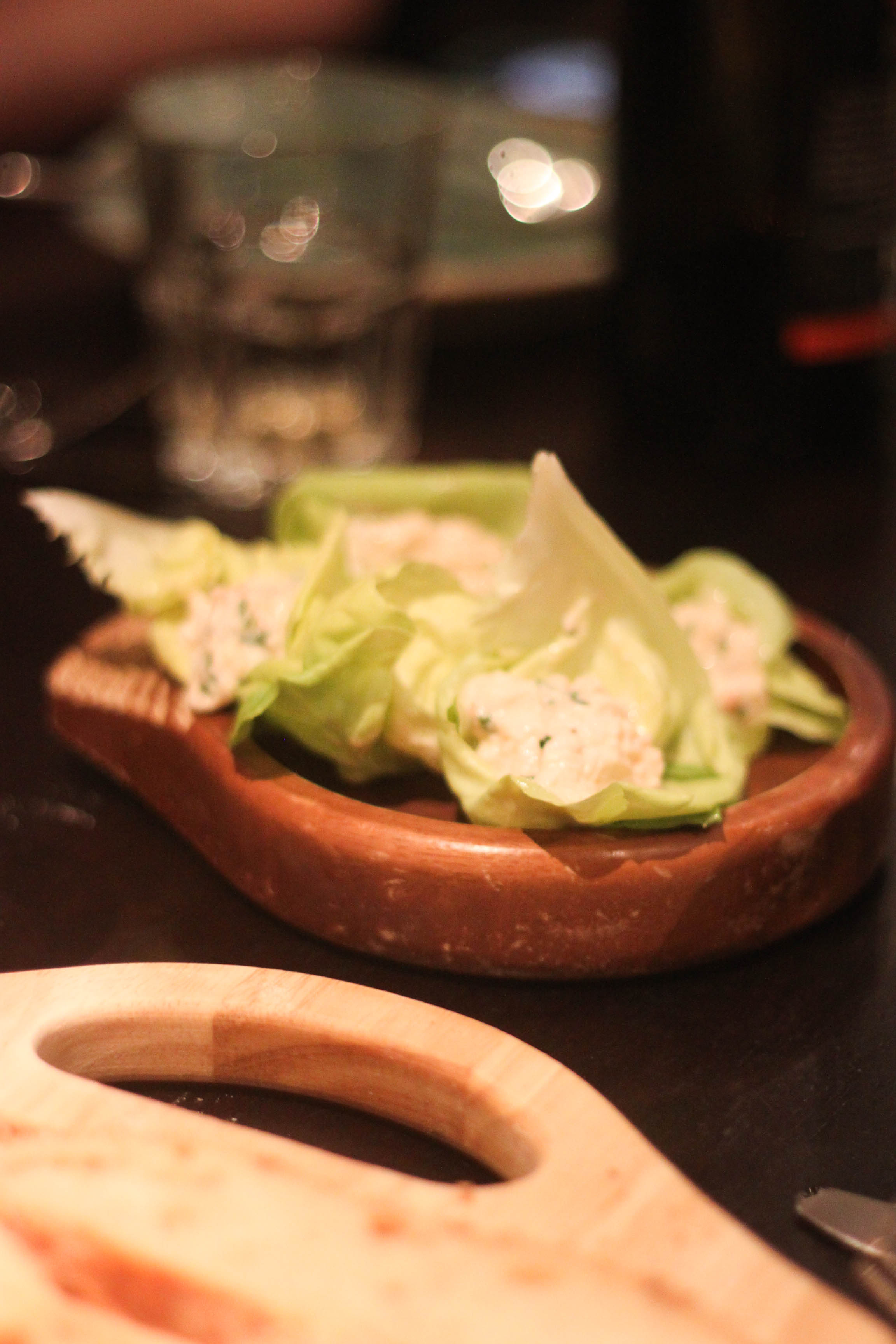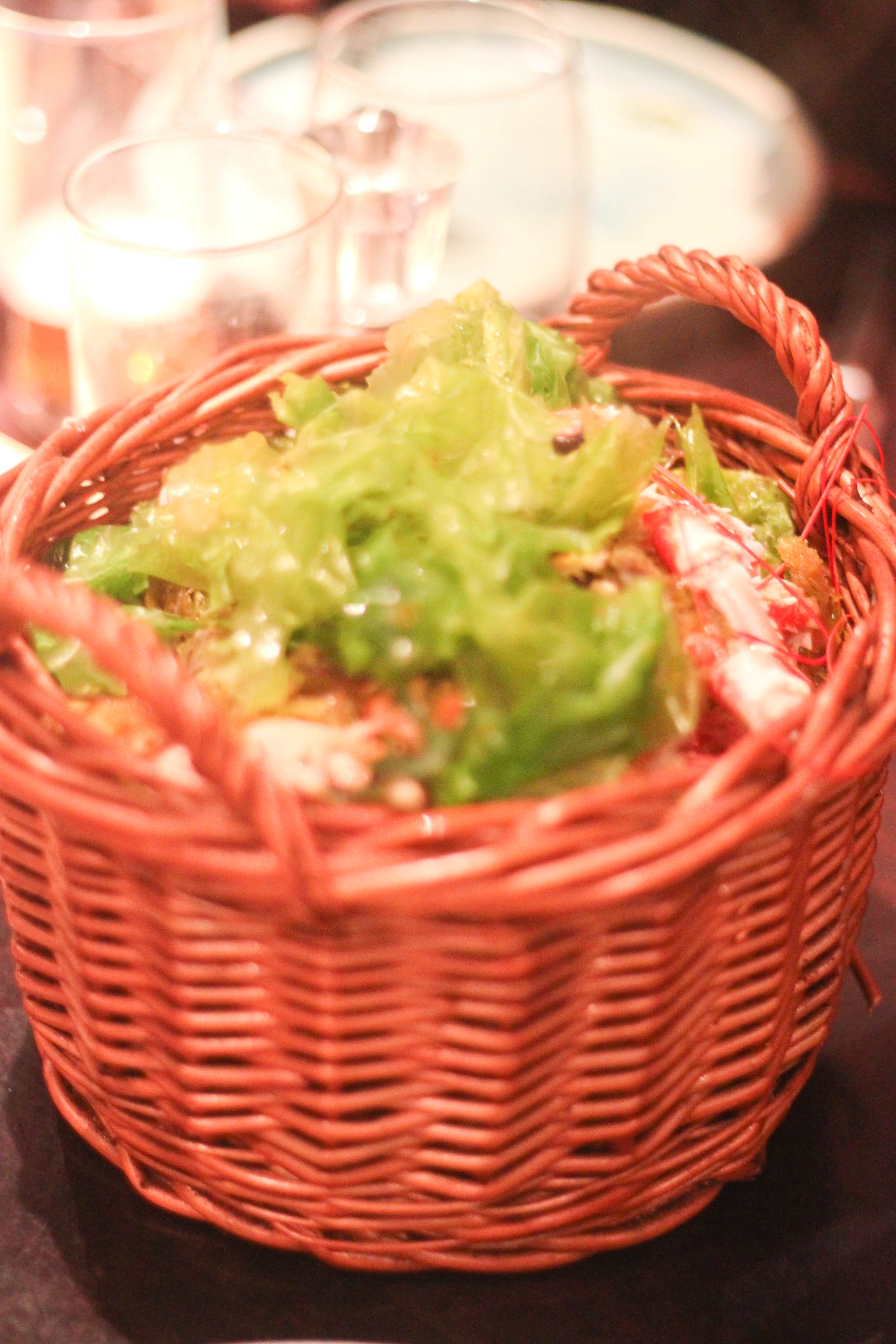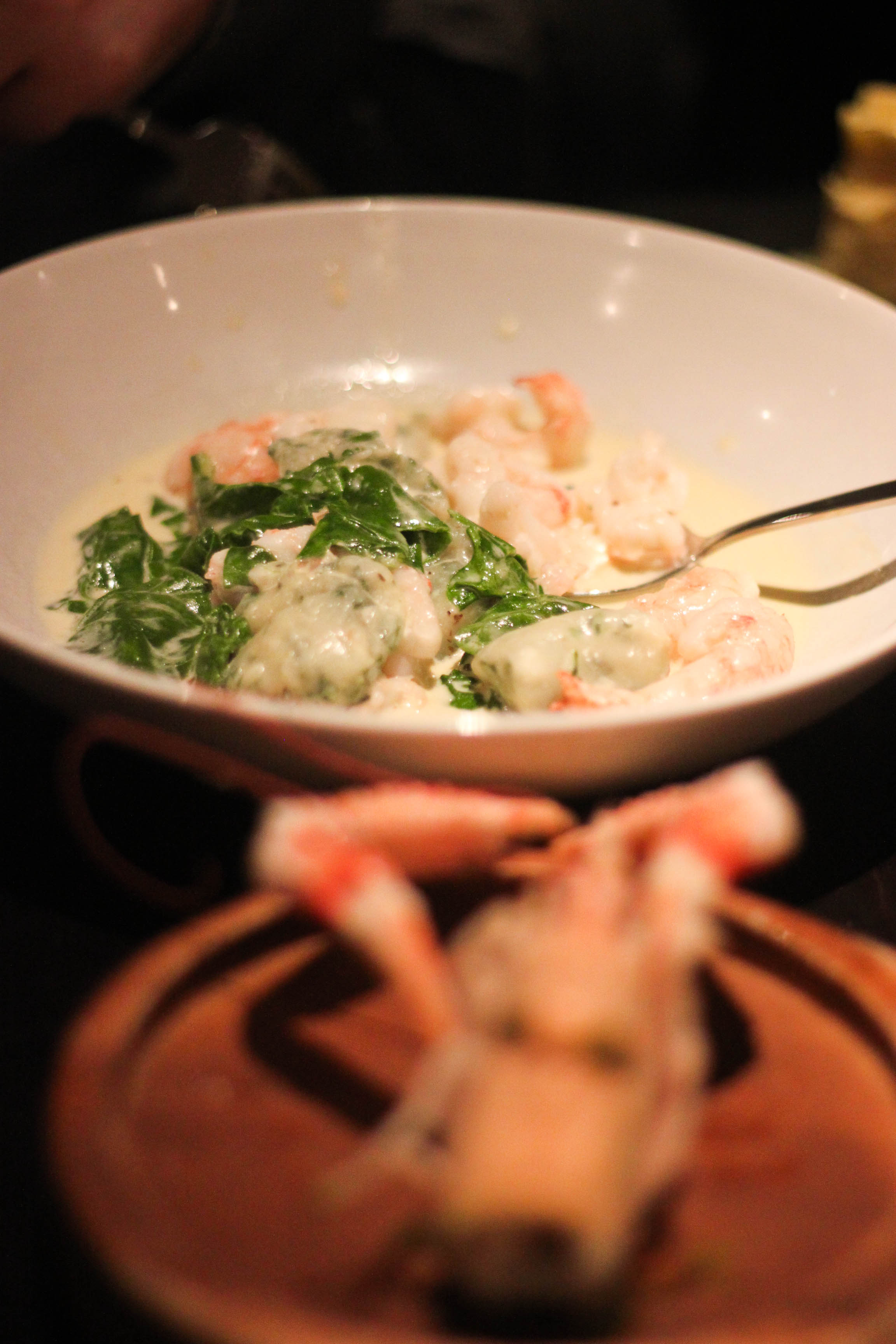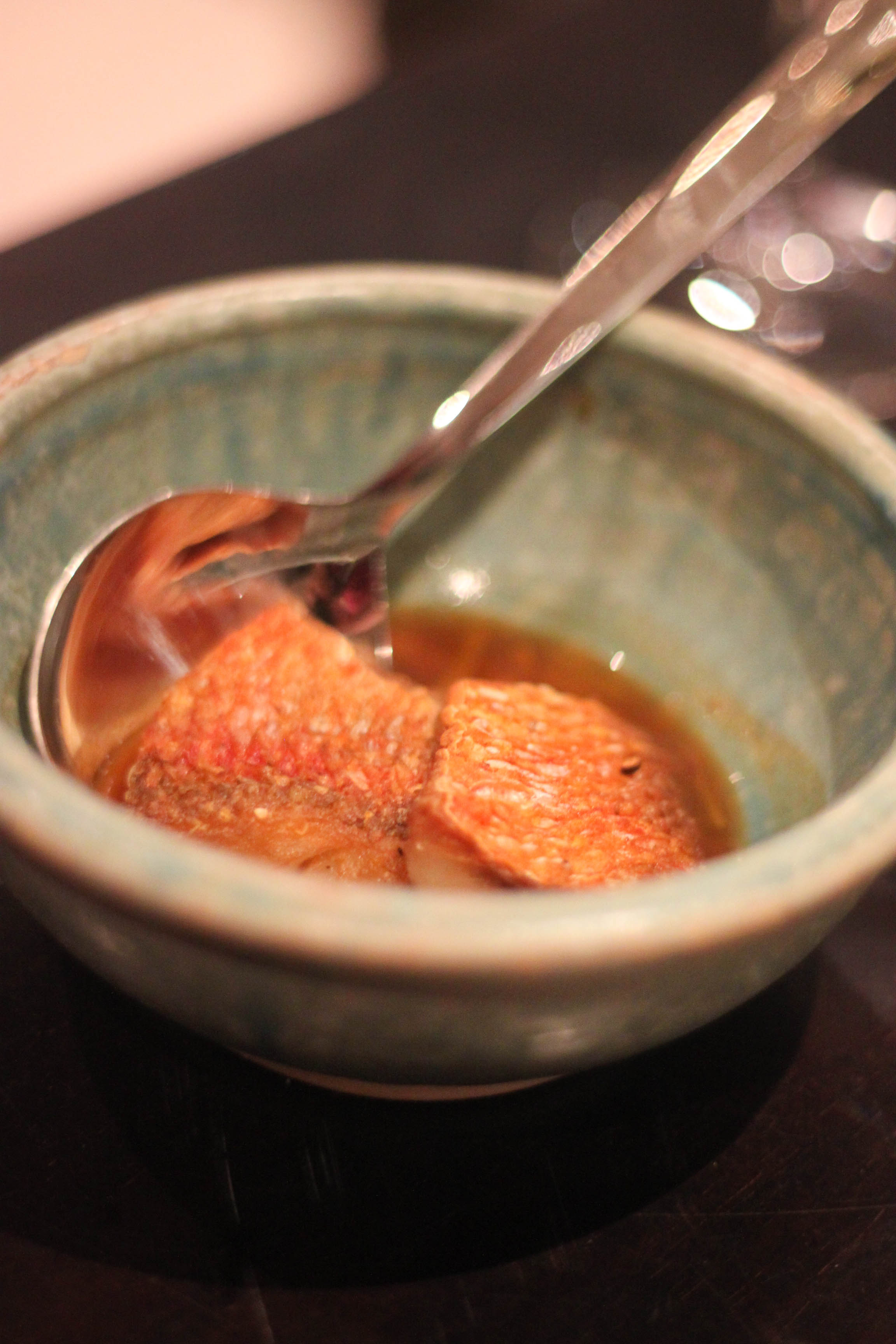 Then we moved on to the meat courses, with some tremendously flavourful Dexter beef followed by a platter of hogget cooked three ways.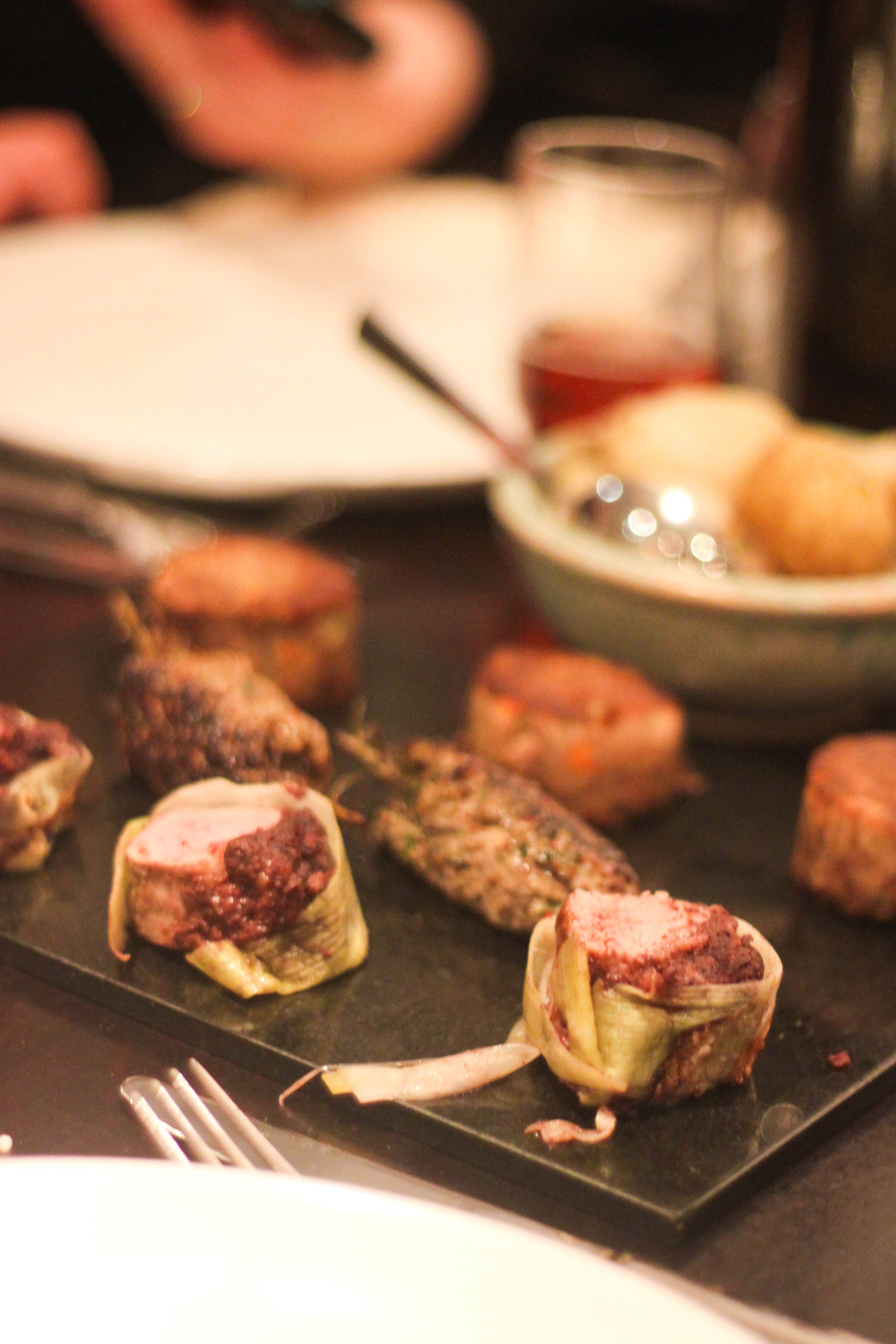 Finally, we finished off with the mercifully light buttermilk parfait…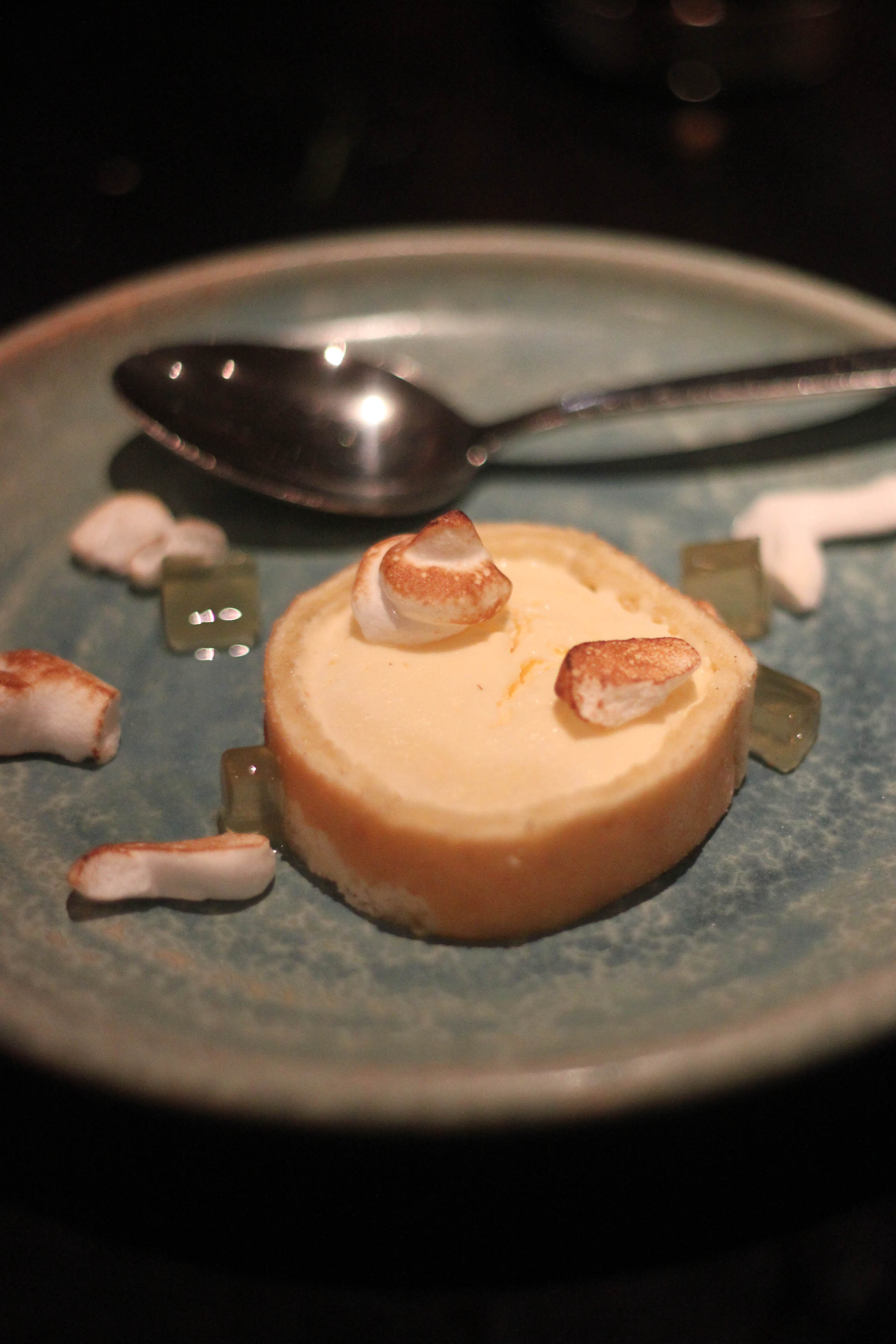 …topped off by a bit of music in the bar to finish off the evening.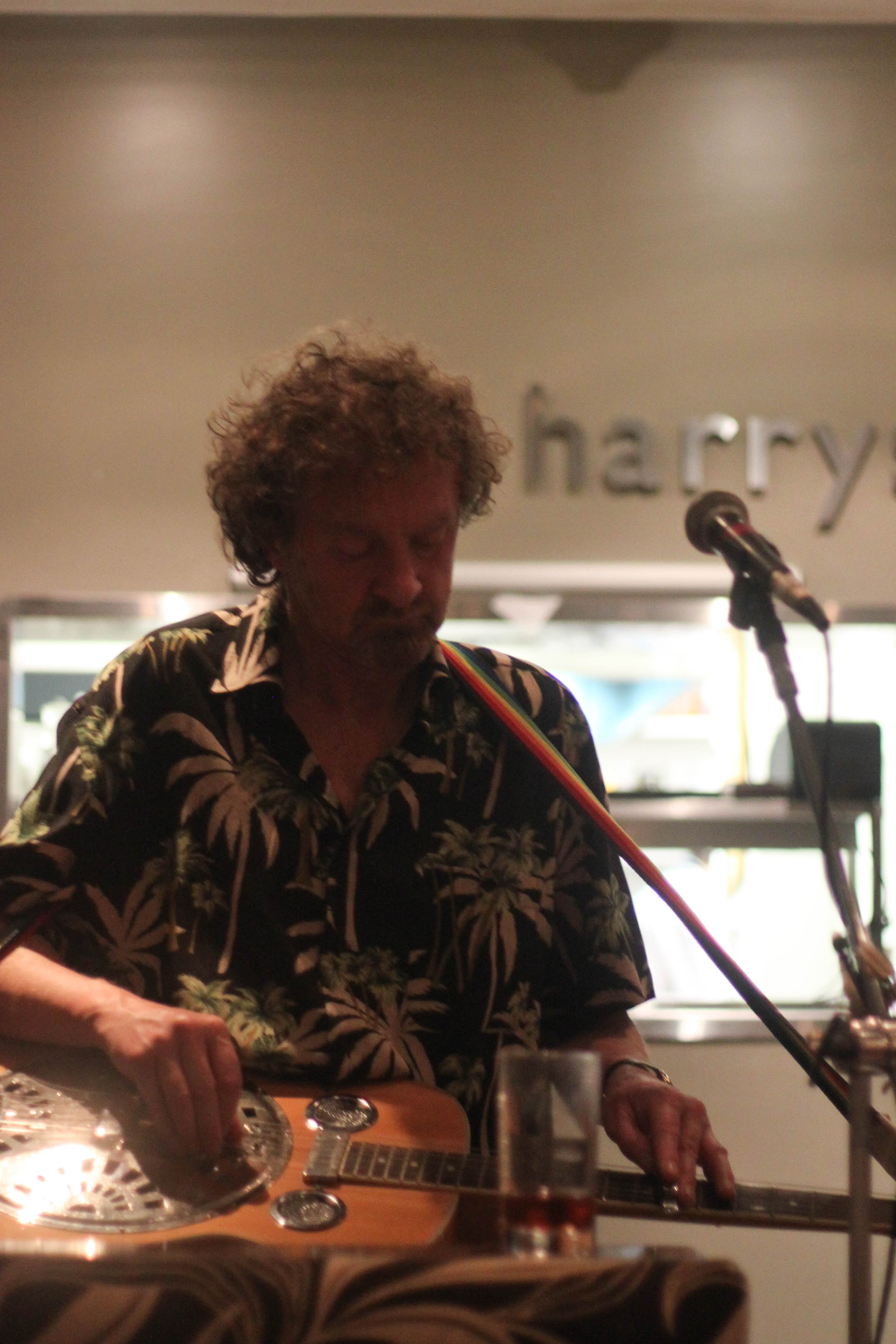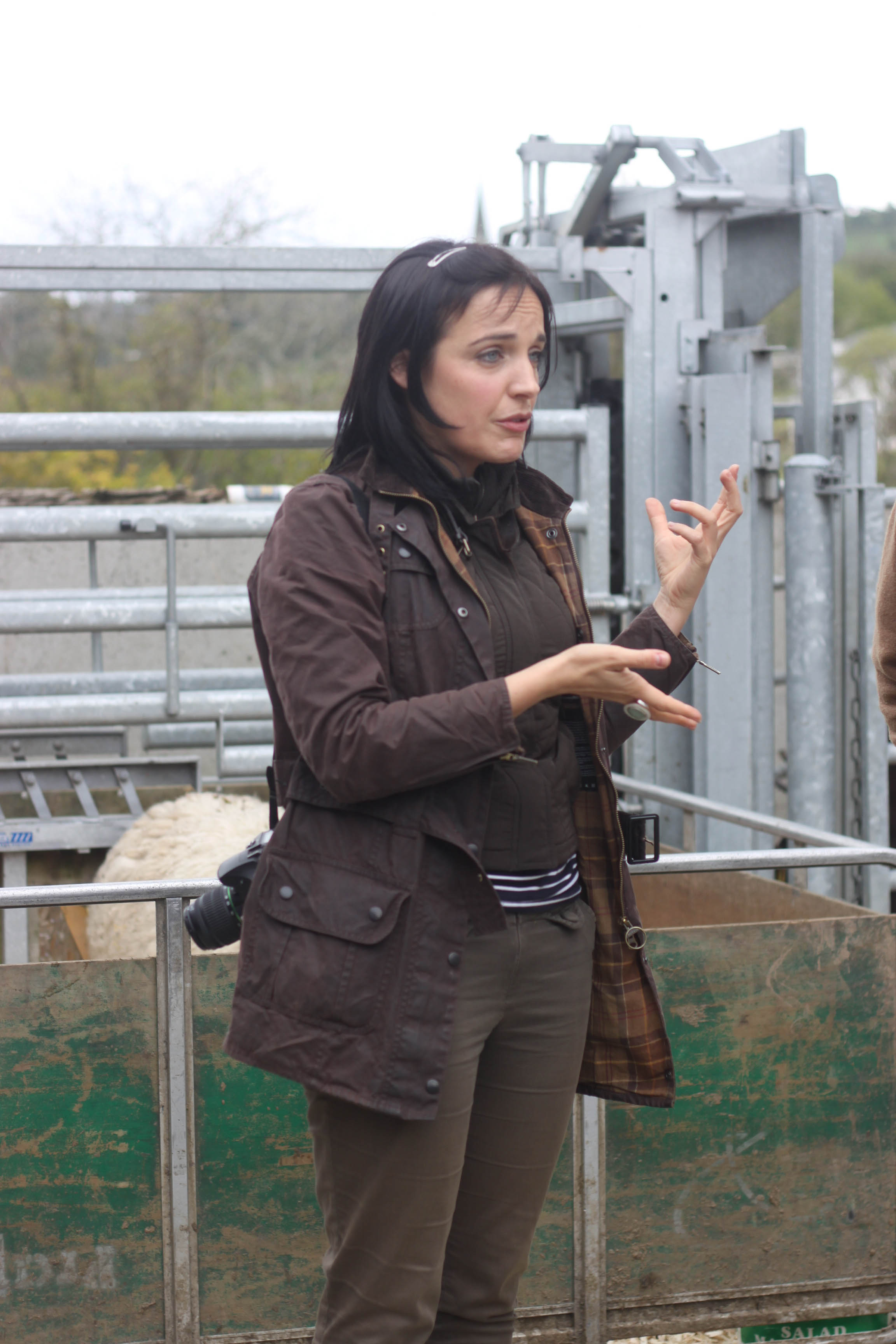 Sunday morning was a meet and greet with some Irish rare breeds. A handful of farmers had driven their unique rare-breed cattle and sheep to Inishowen so we could tweet and eat. Ella McSweeney introduced us to Christopher and Helen Kelly of Lough Bishop House and their Irish Moiled Cattle, which Donal cooked up with some Dexter in a kind of make-shift farmer's stable Sunday roast.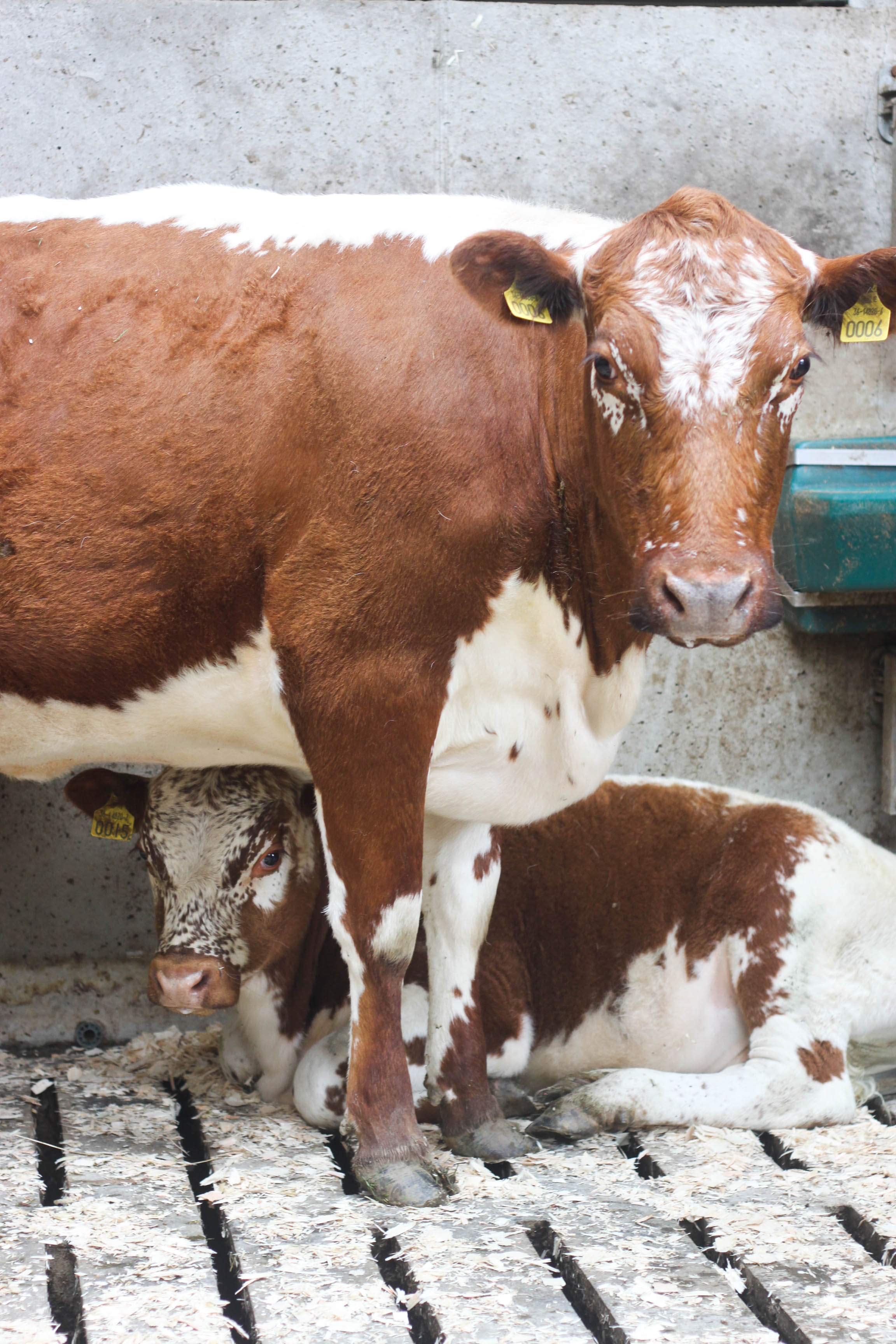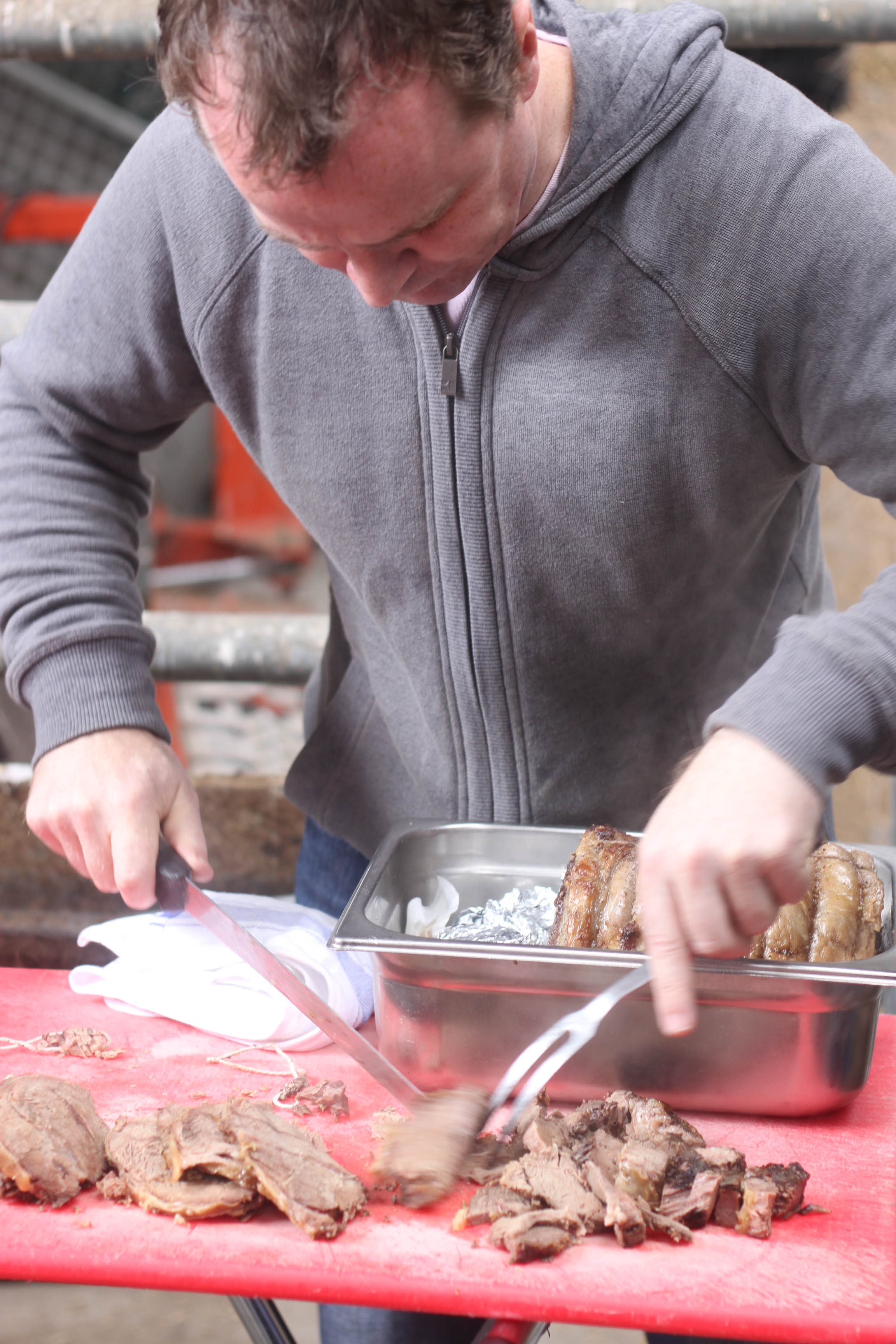 There were also some Roscommon sheep, some beautiful black and red Dexter cattle, the Kerry cow and the sturdy Shoehorn.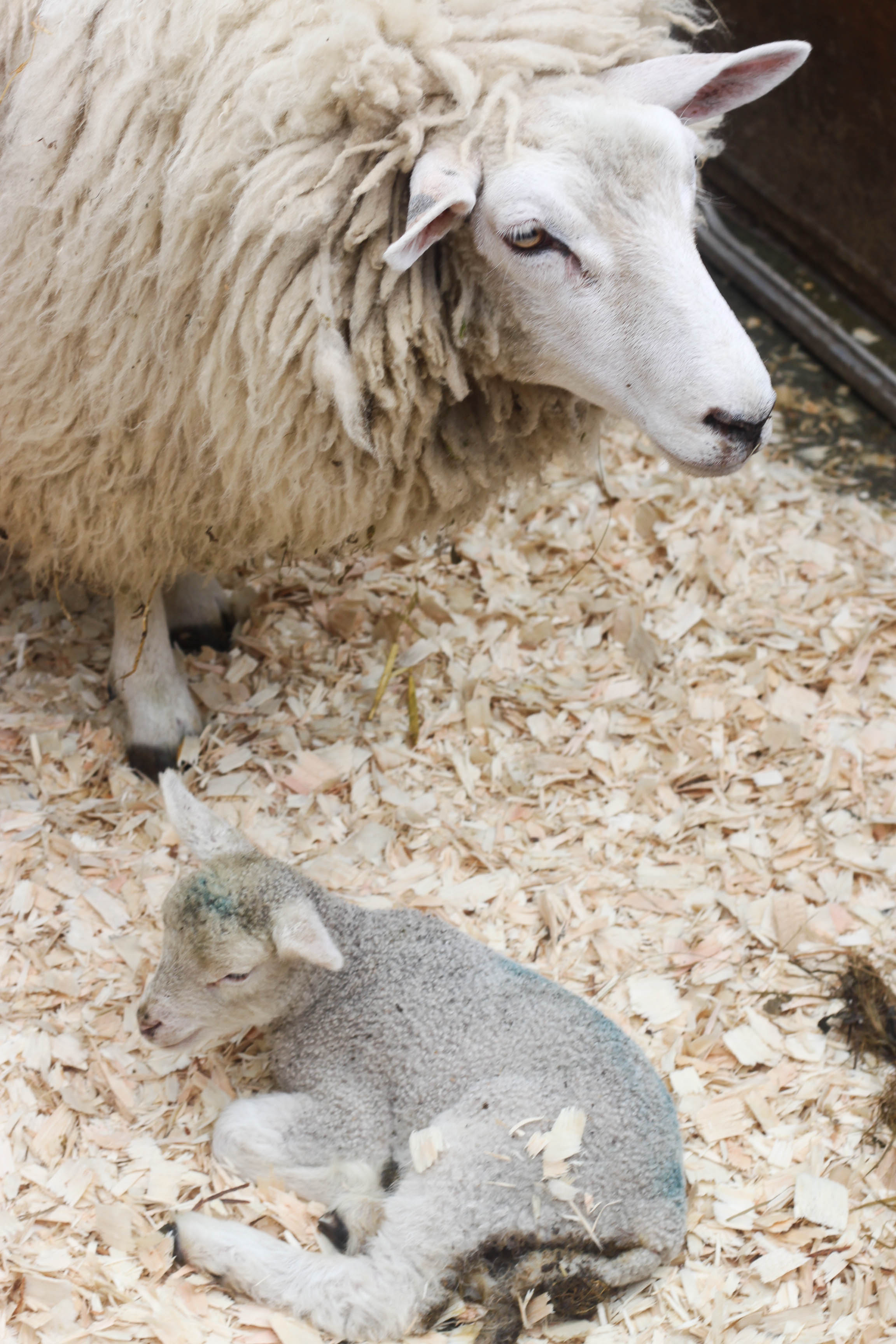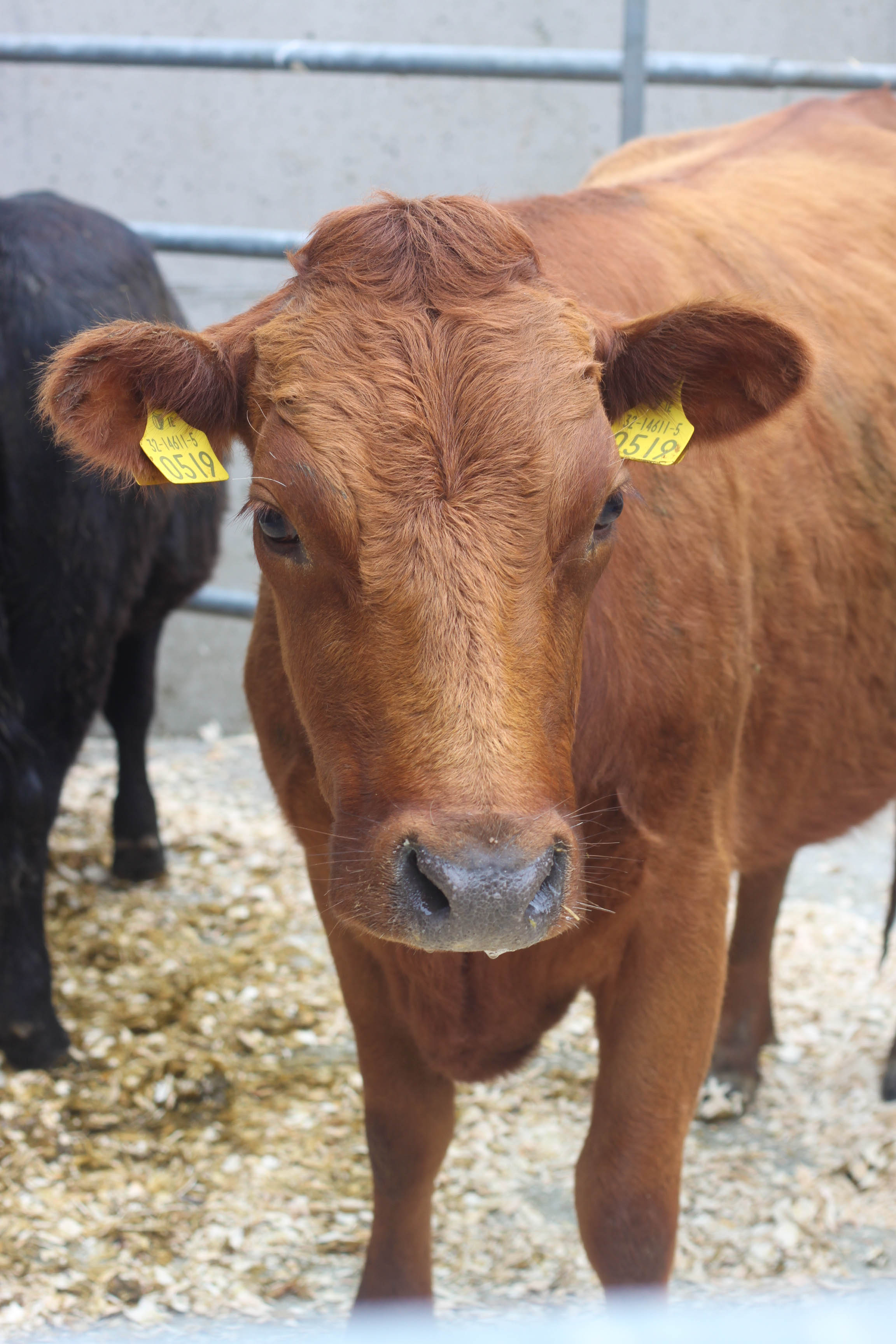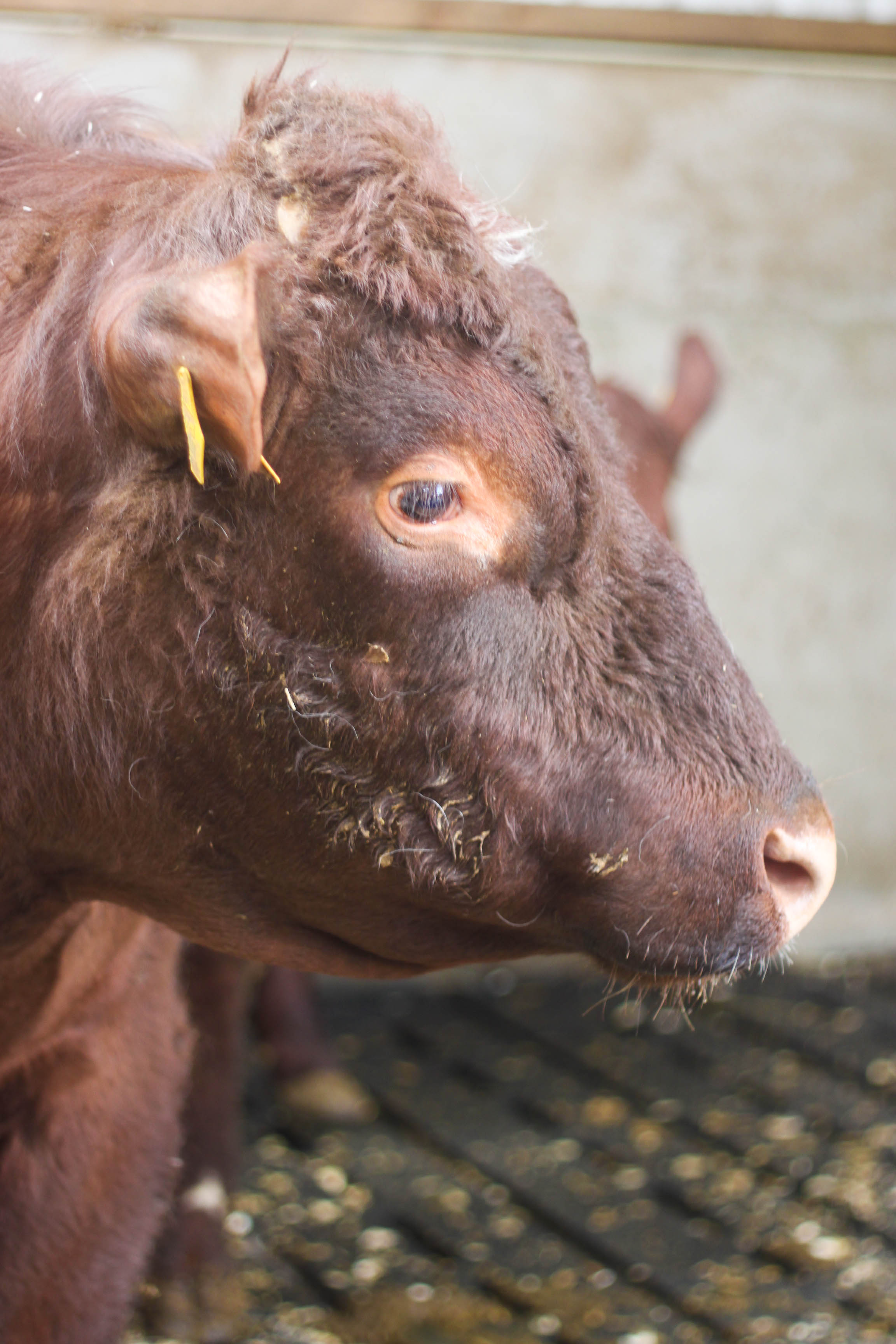 Off we drove to Darren Bradley's back garden, which just so happens to be the shore of Lough Swilly.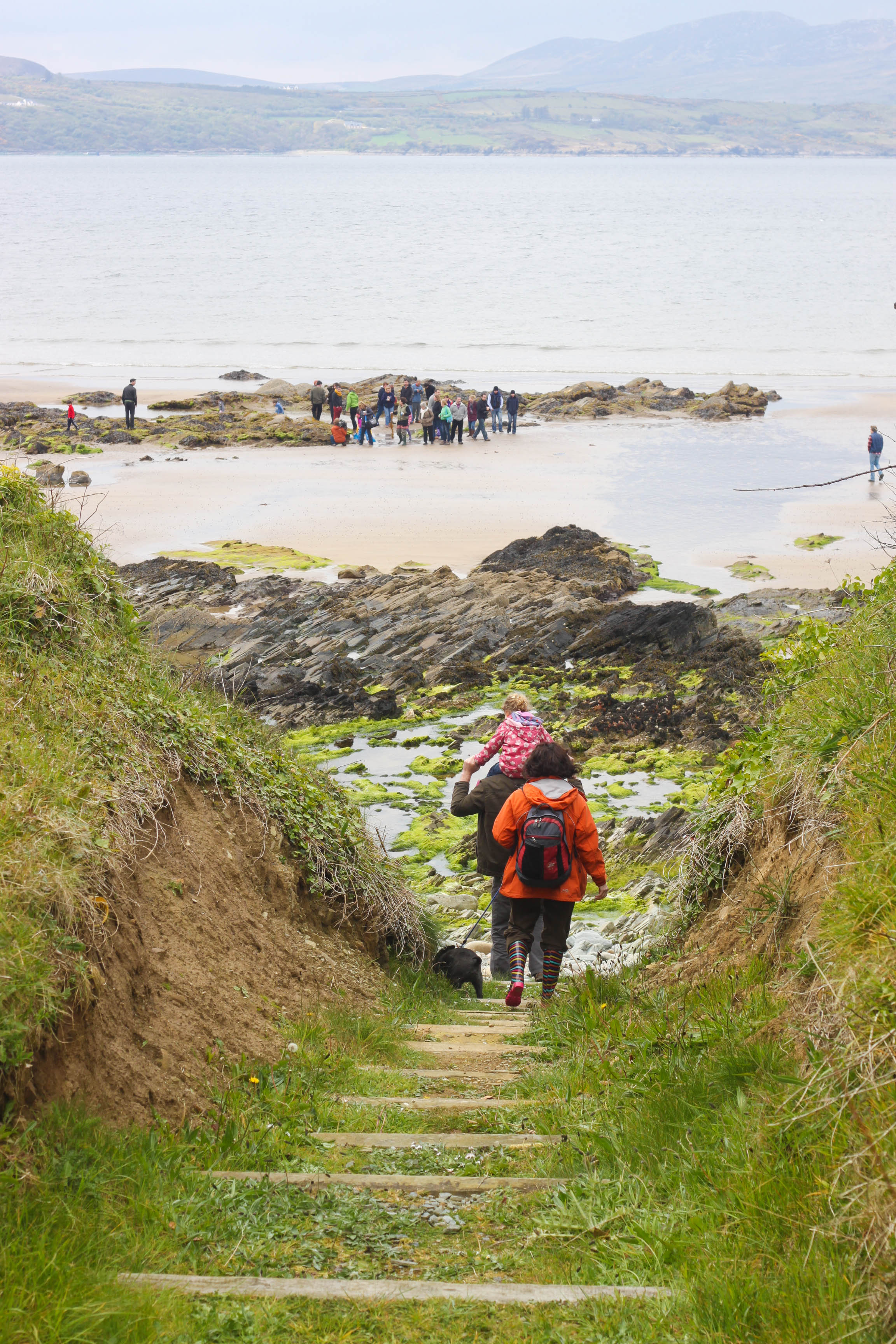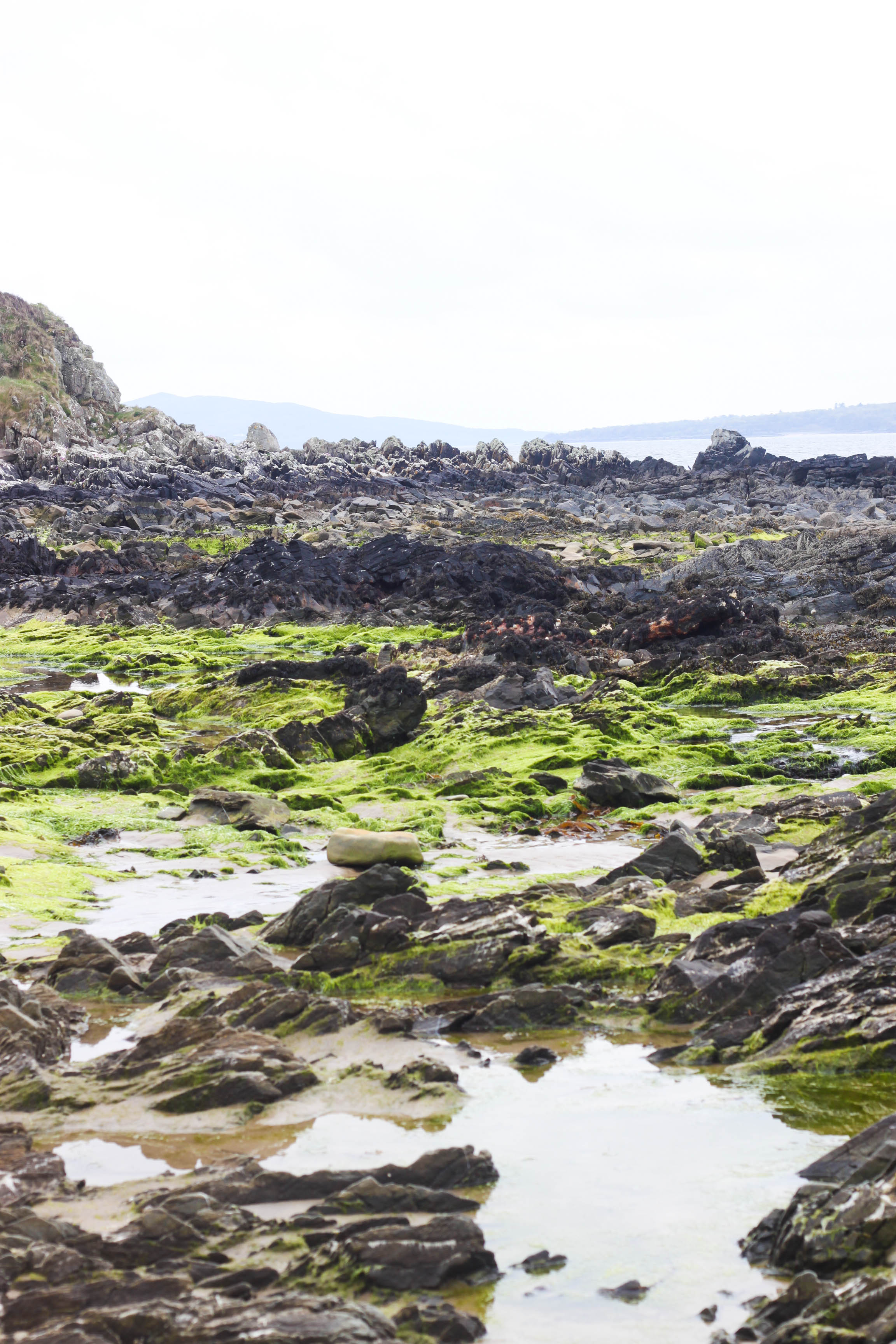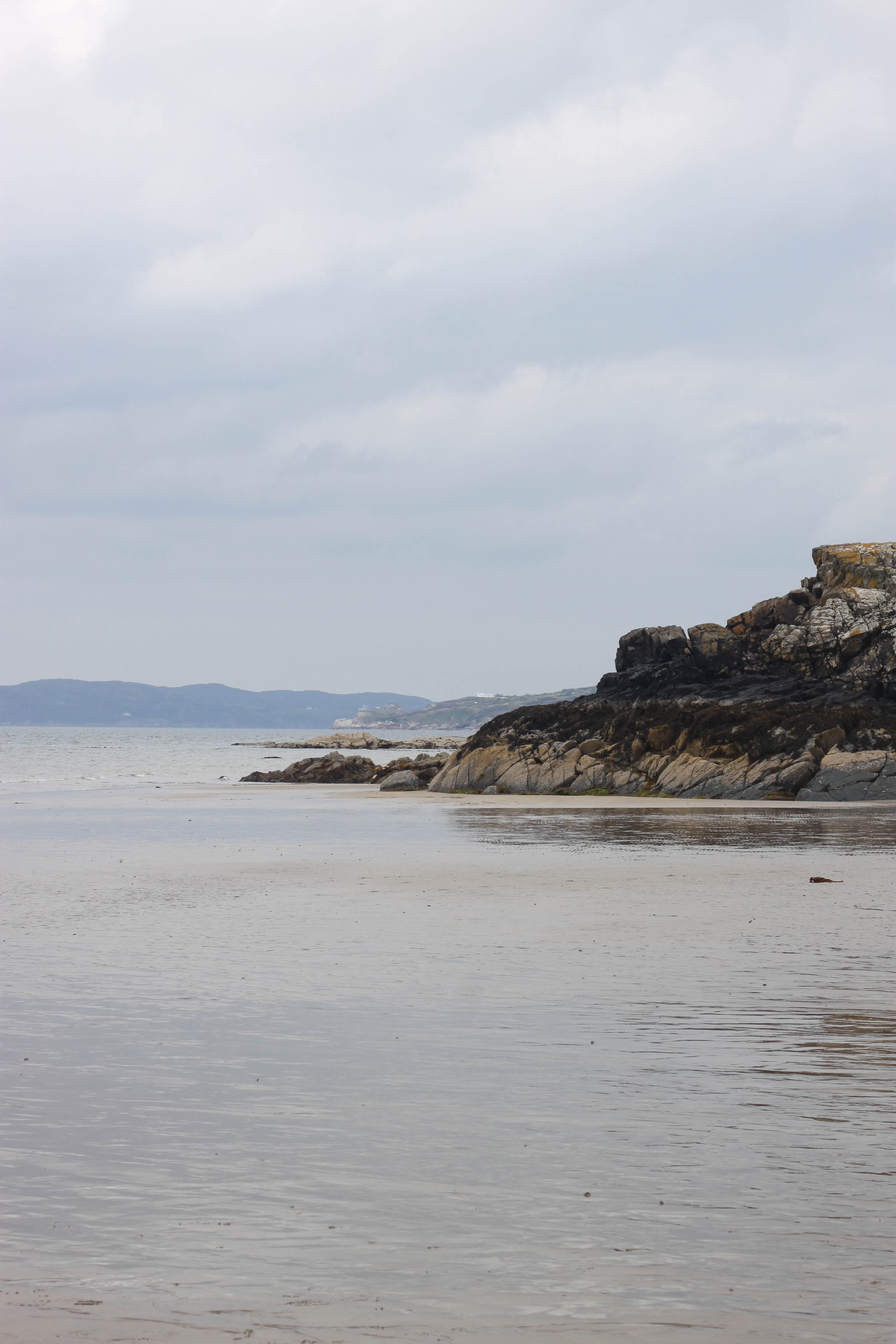 Sally McKenna of Bridgestone Guides helped us look for seaweed, pointing out the spirulina which I was amazed to see everywhere.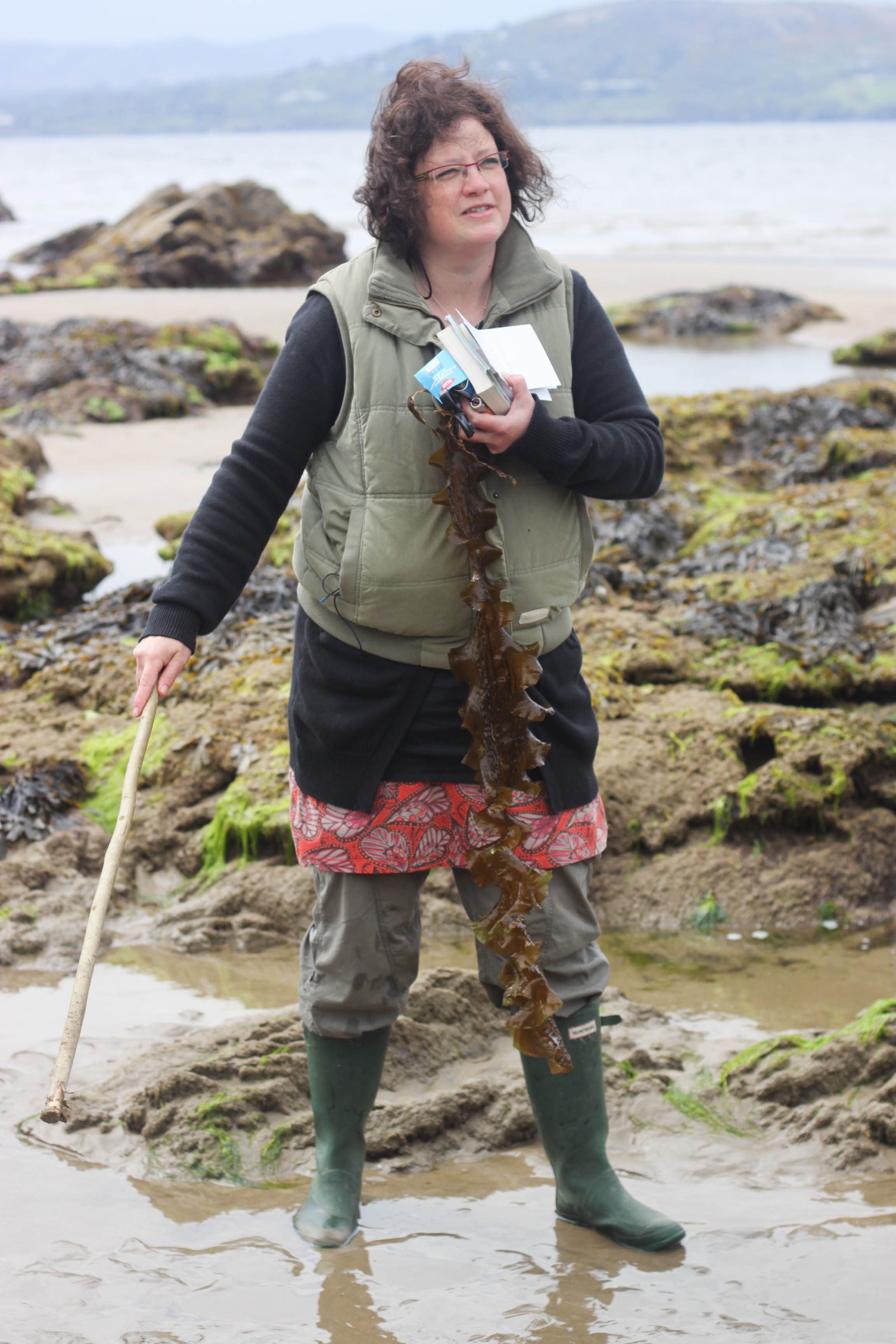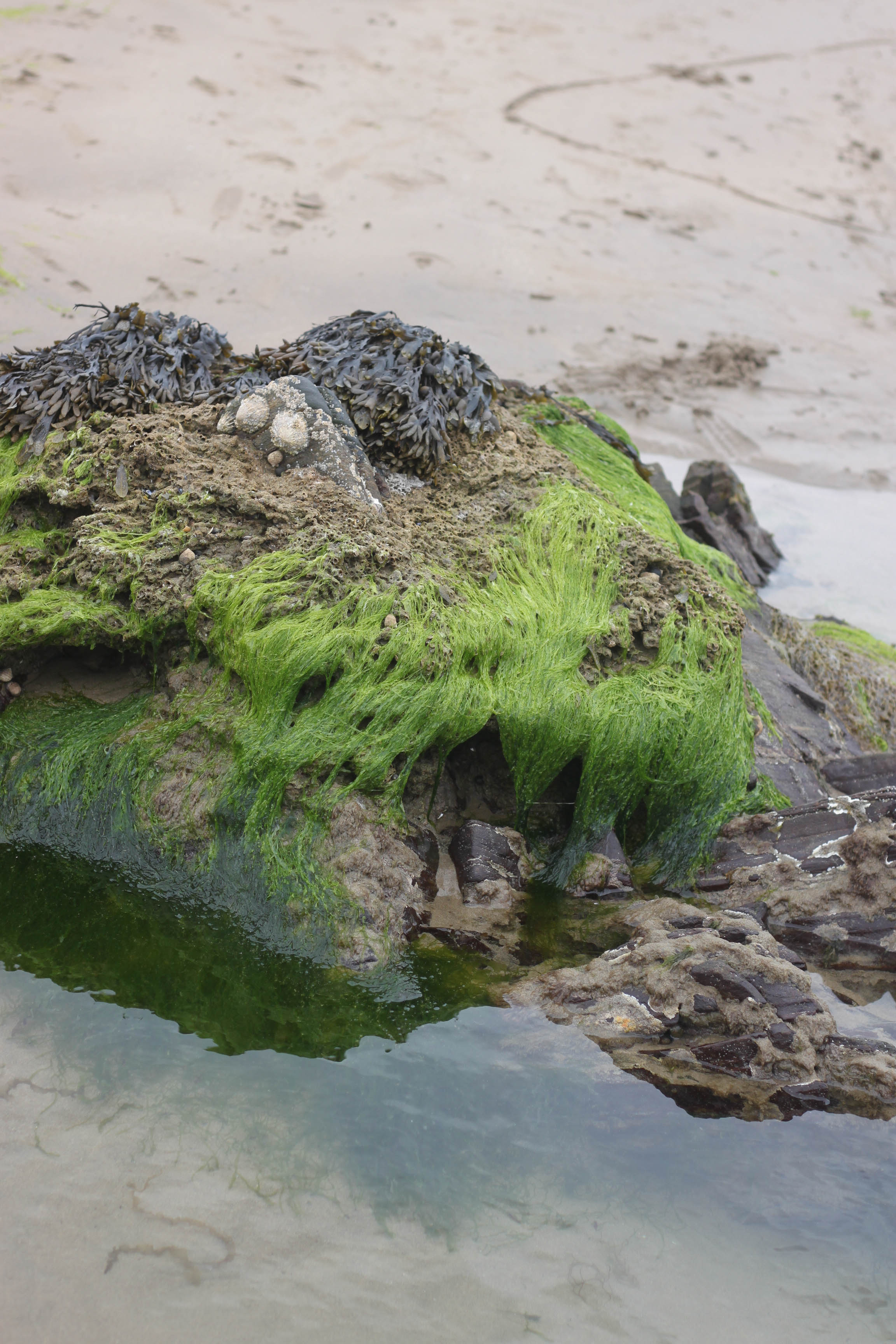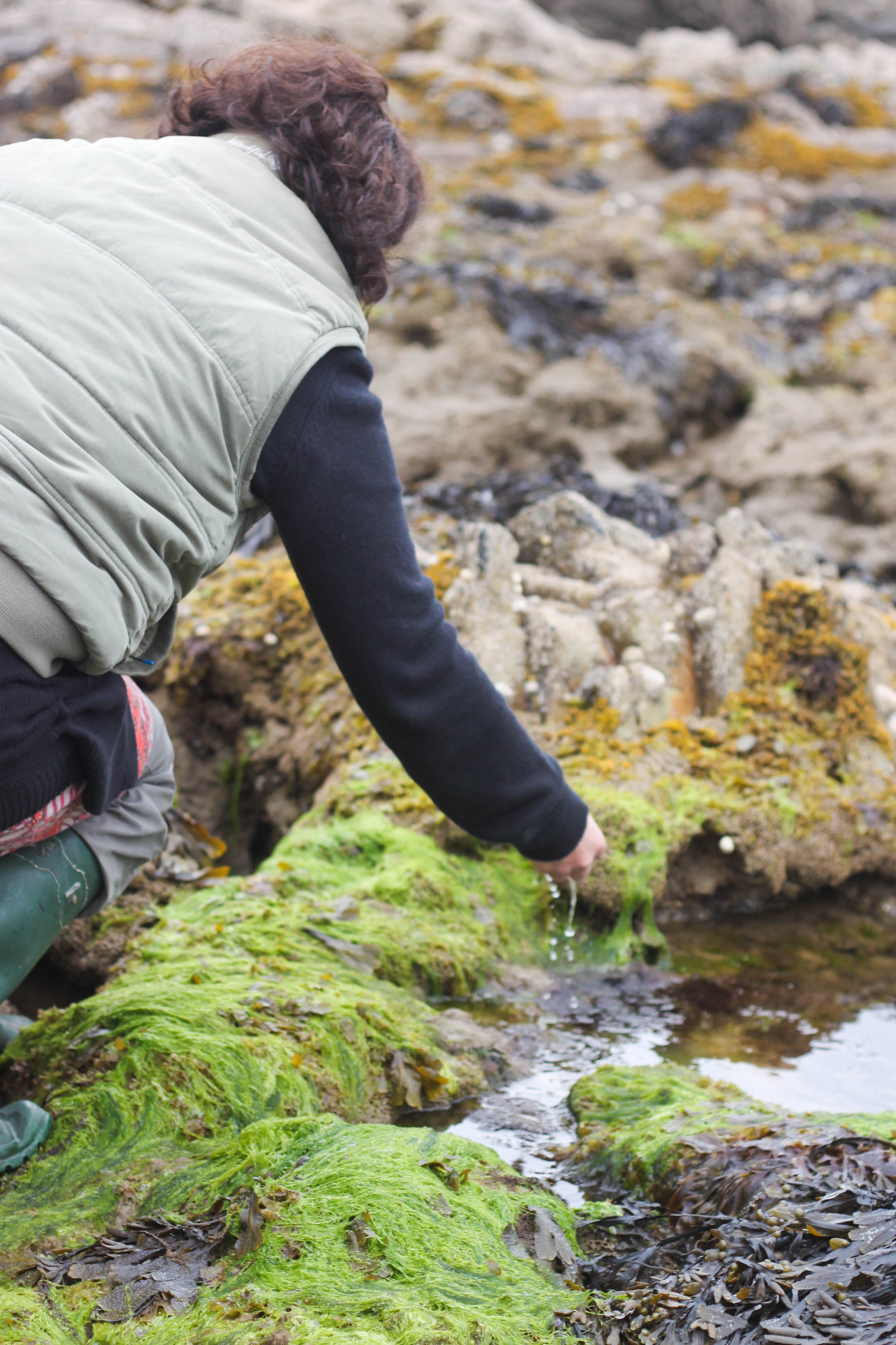 We were escorted on to the beach by this lion-like dog. Pretty amazing.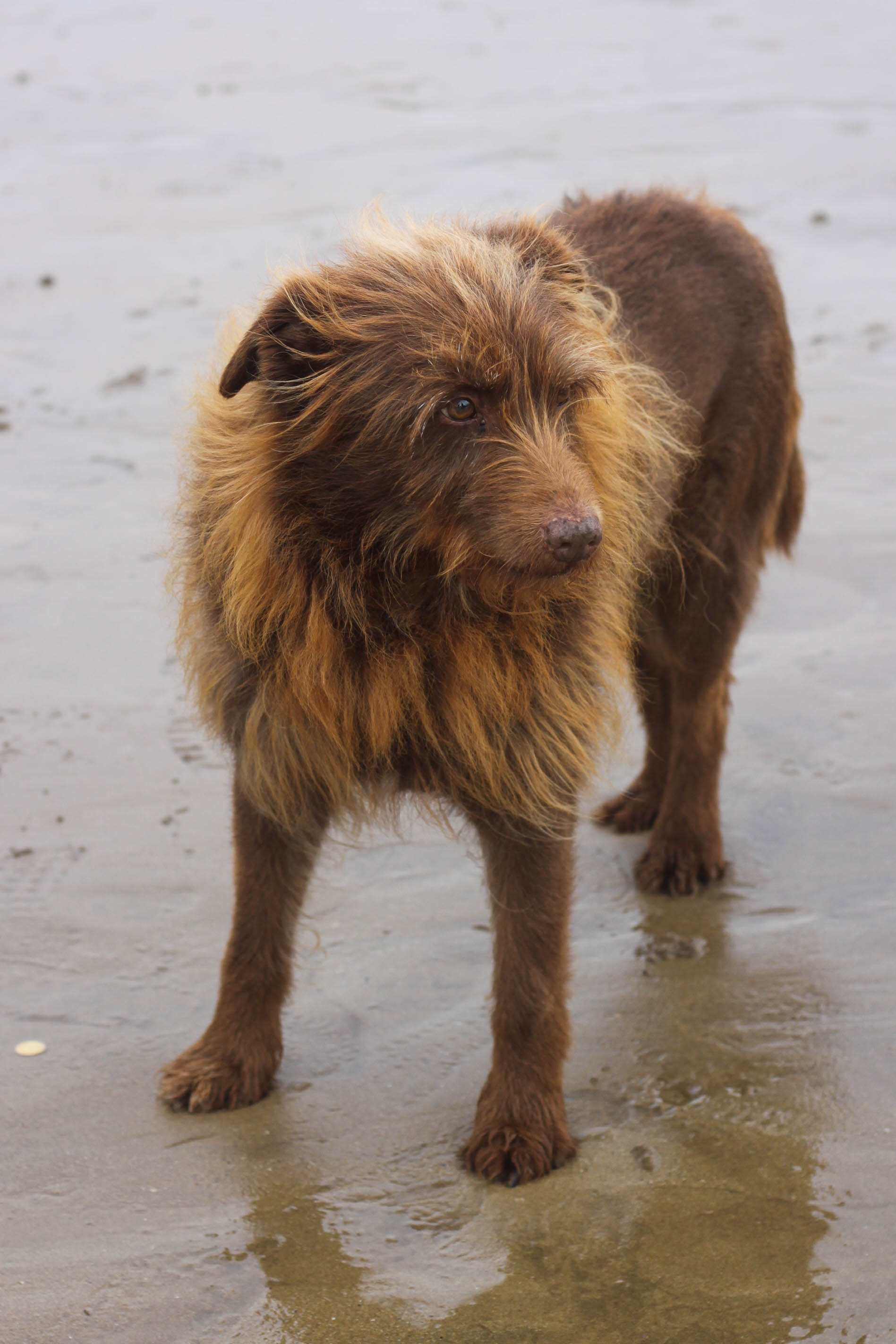 Enda McEvoy from Aniar Restaurant in Galway took to the cliffs with a bunch of foraging followers…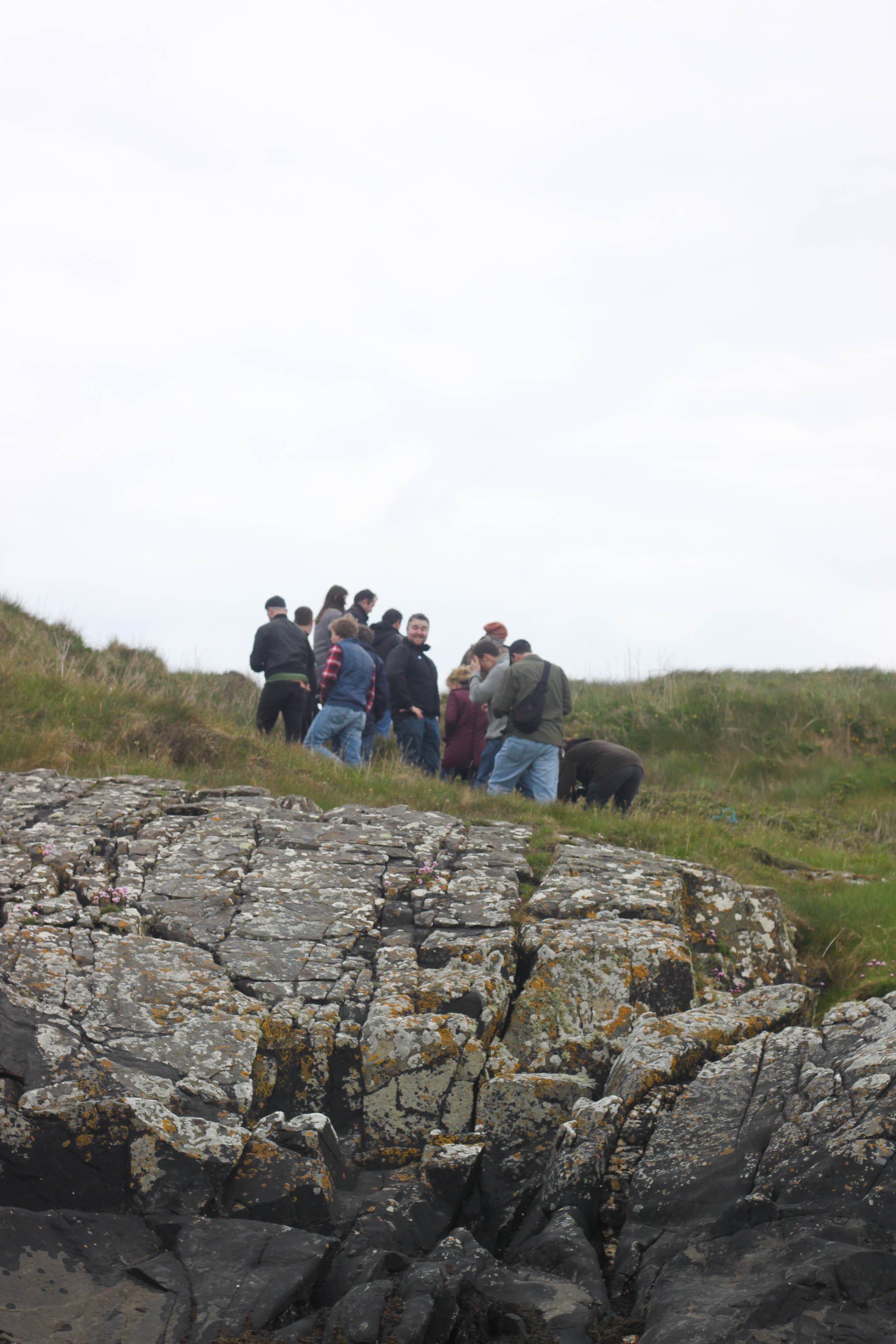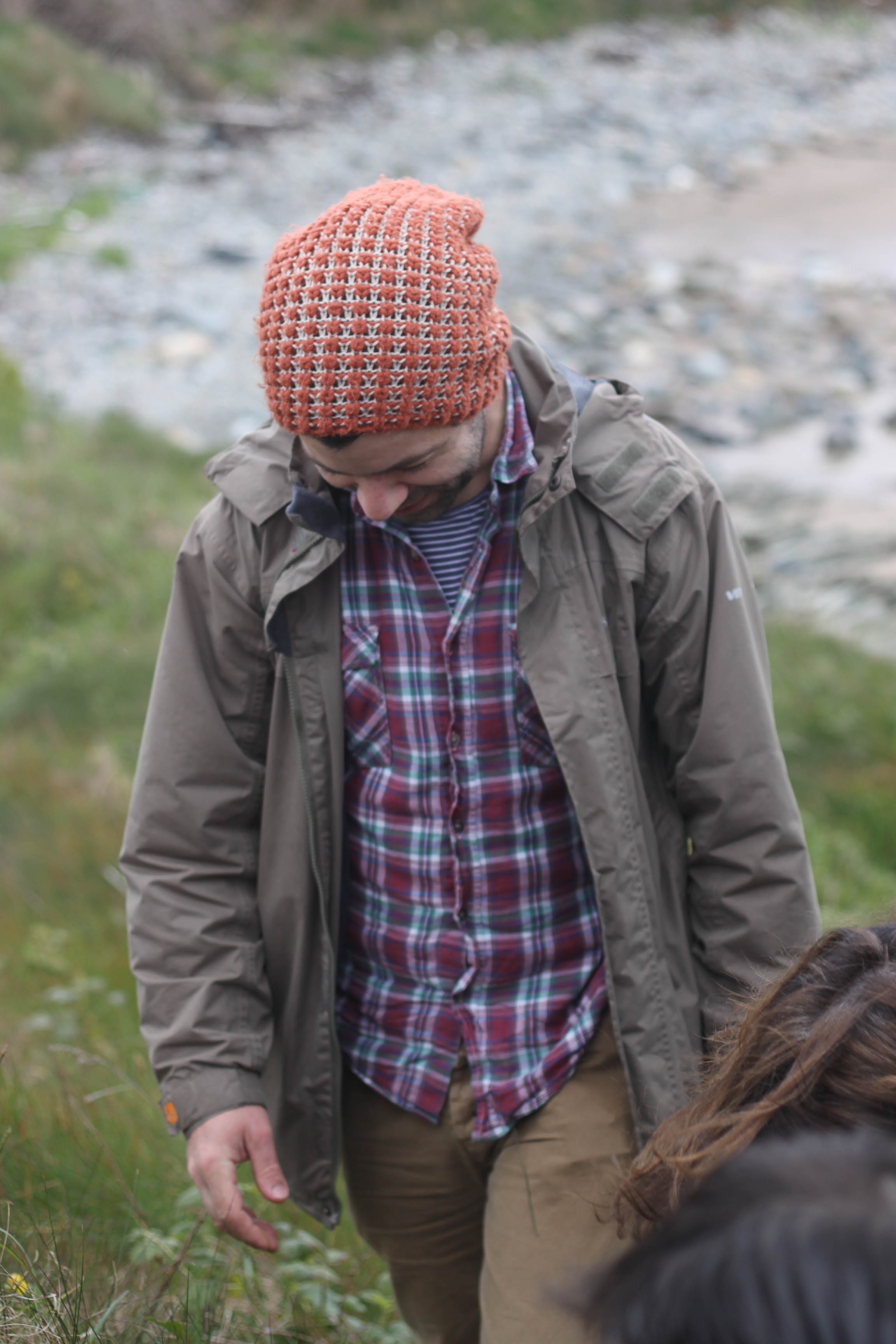 …and pointed out things like wild sorrel…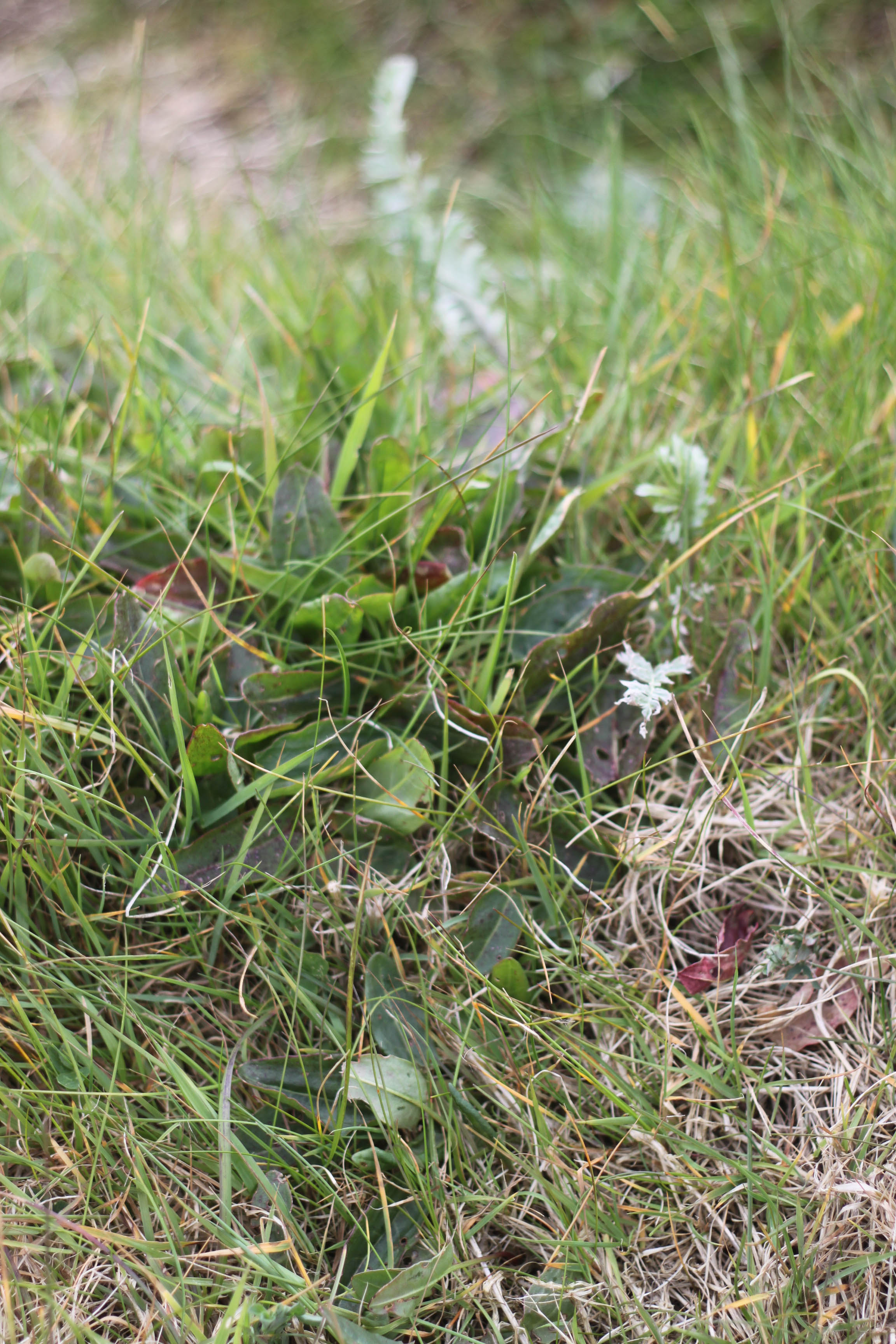 Then we took in the views….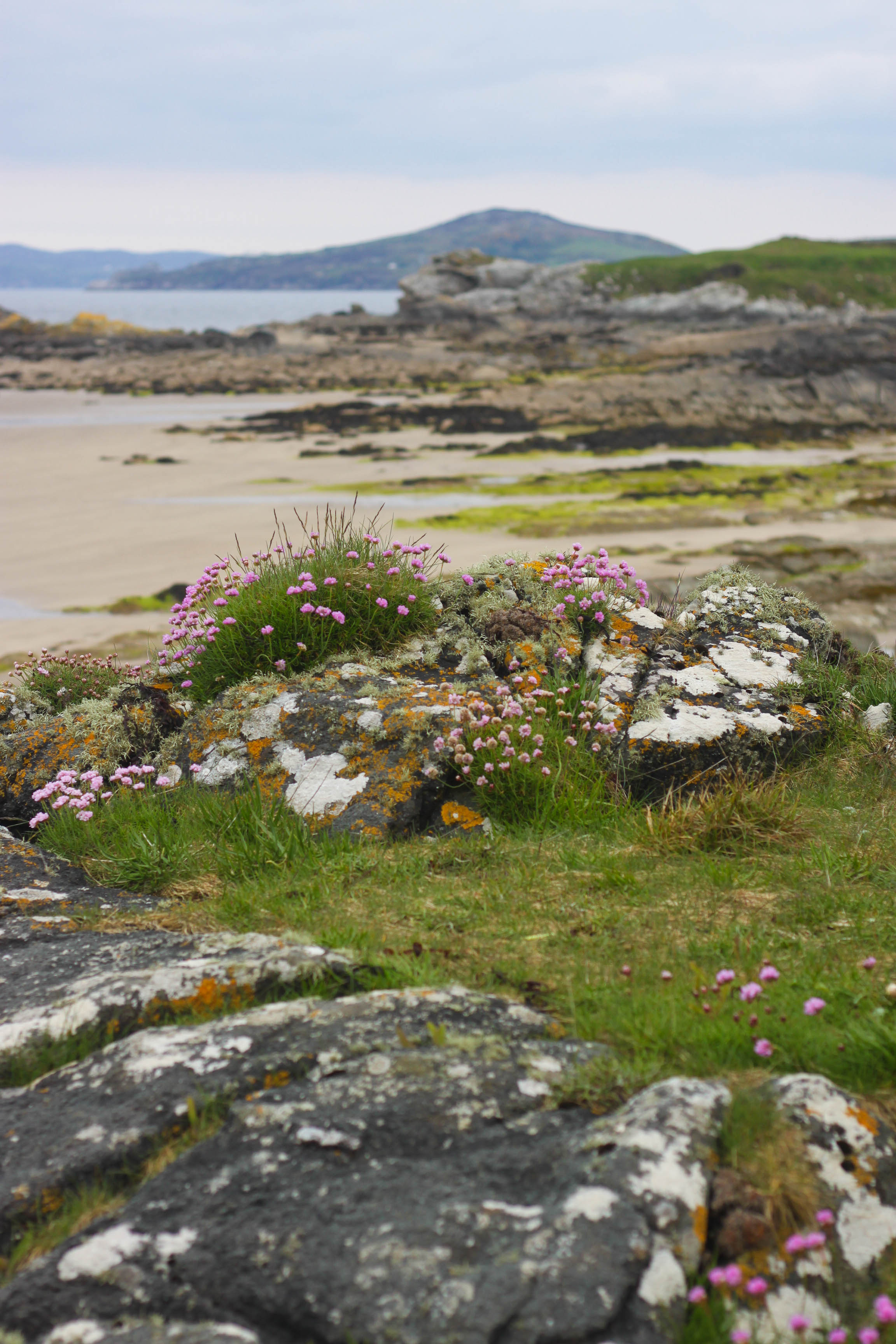 …and headed down to the beach for a bit of a lunchtime party. There were freshly shucked oysters…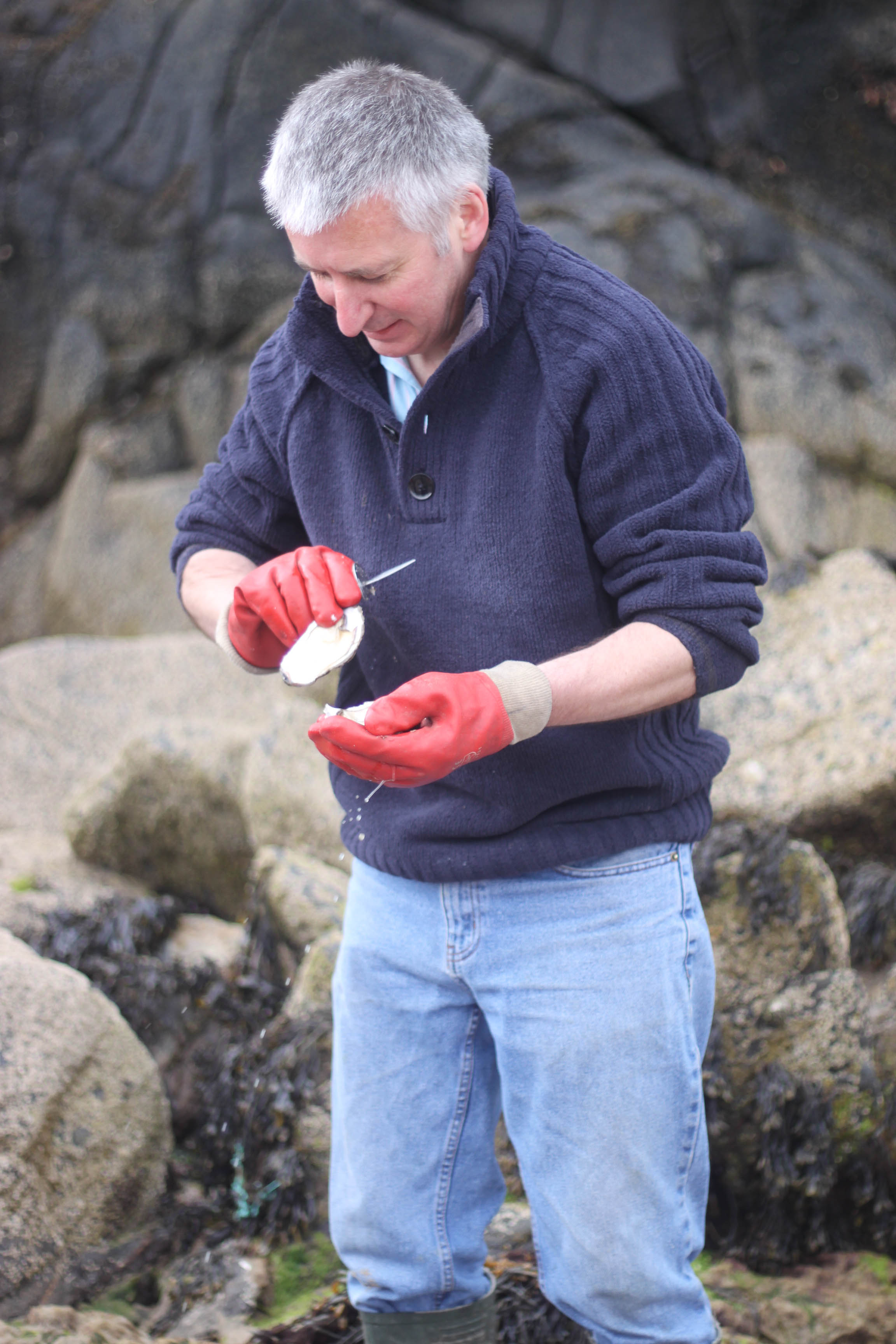 While John and Sally McKenna passed around their seaweed butter…seriously good stuff.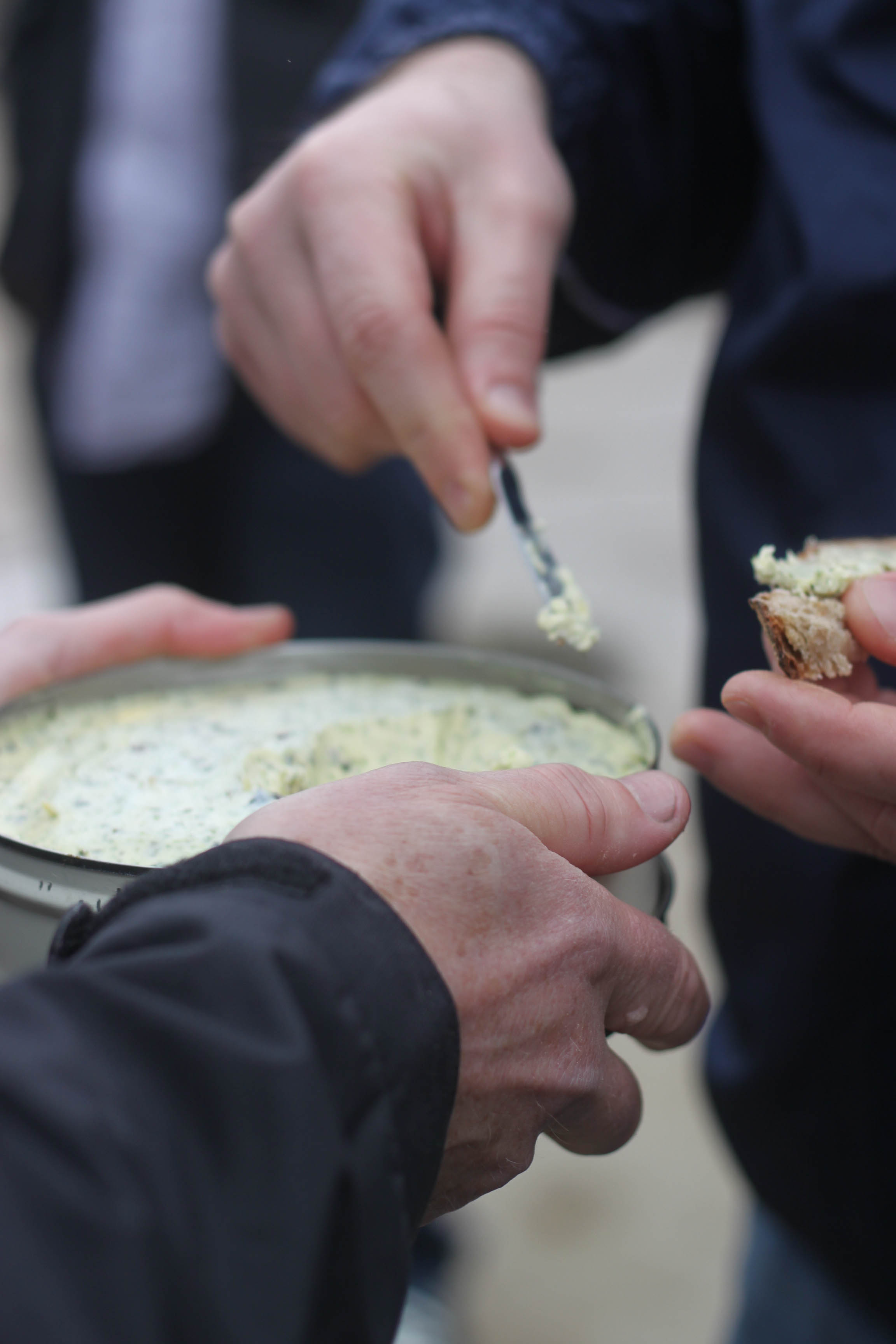 Little plastic cups were passed around filled with fizzy seaweed lemonade, which was surprisingly delish.
And…a few more oysters were shucked before we made our way back to Buncrana.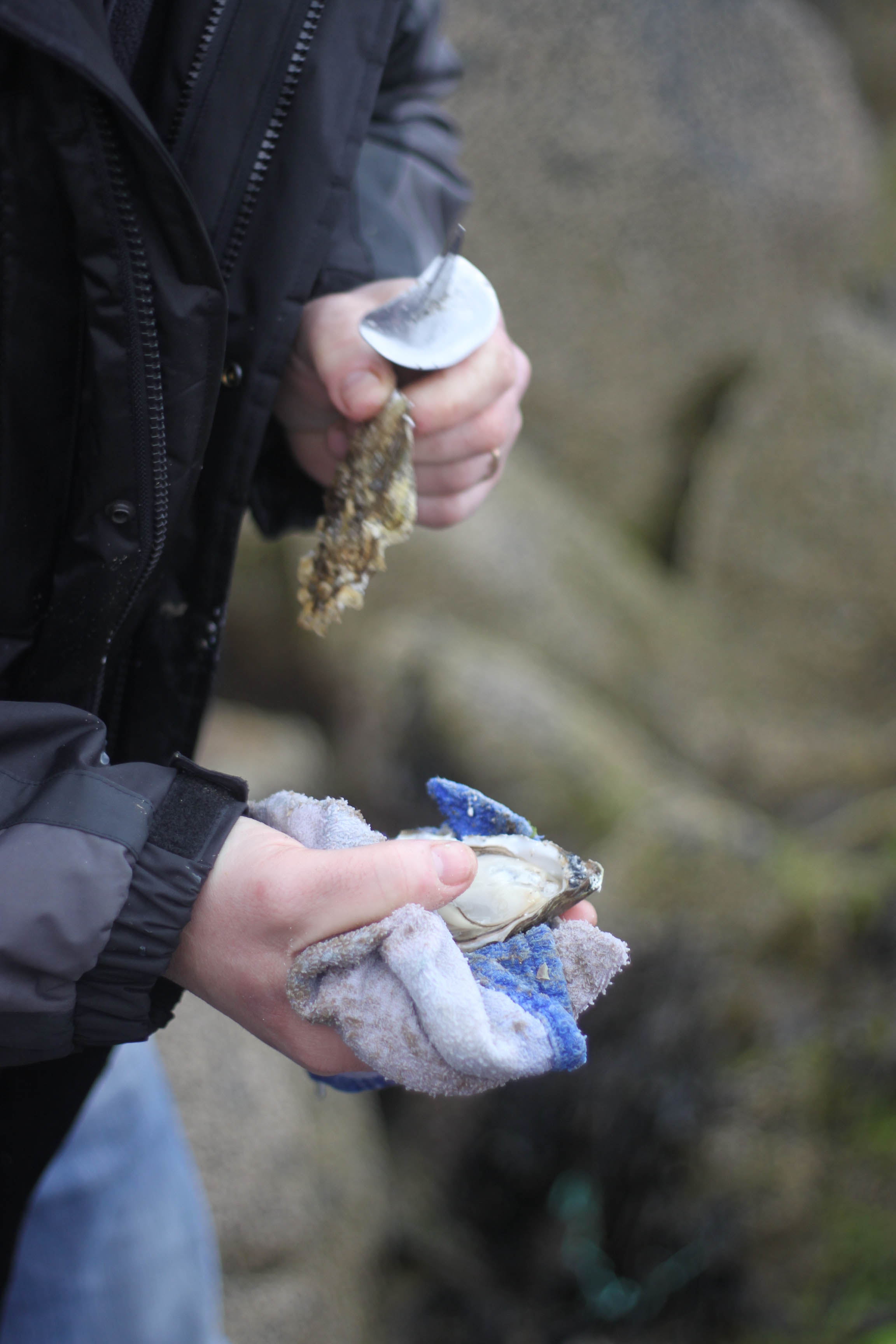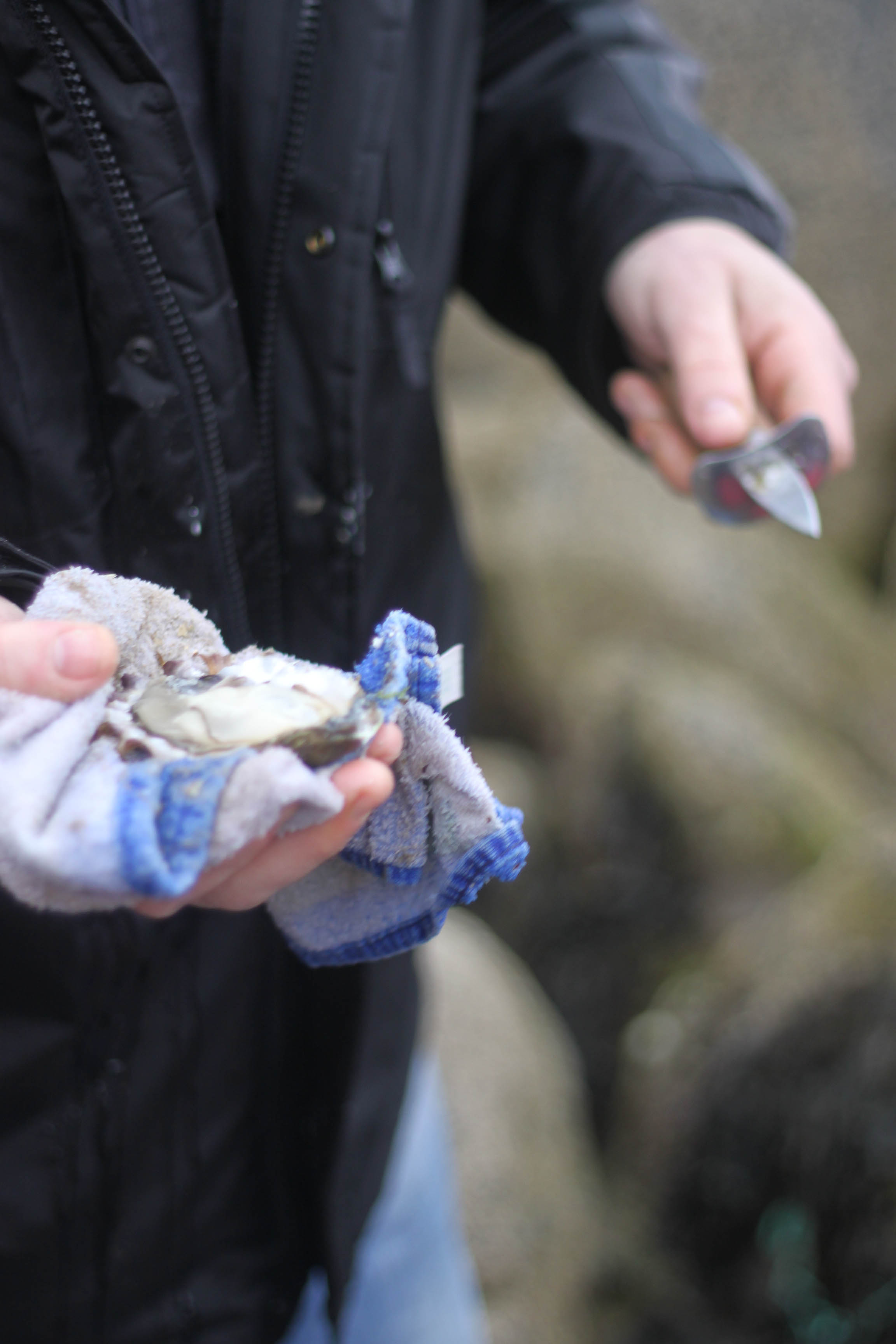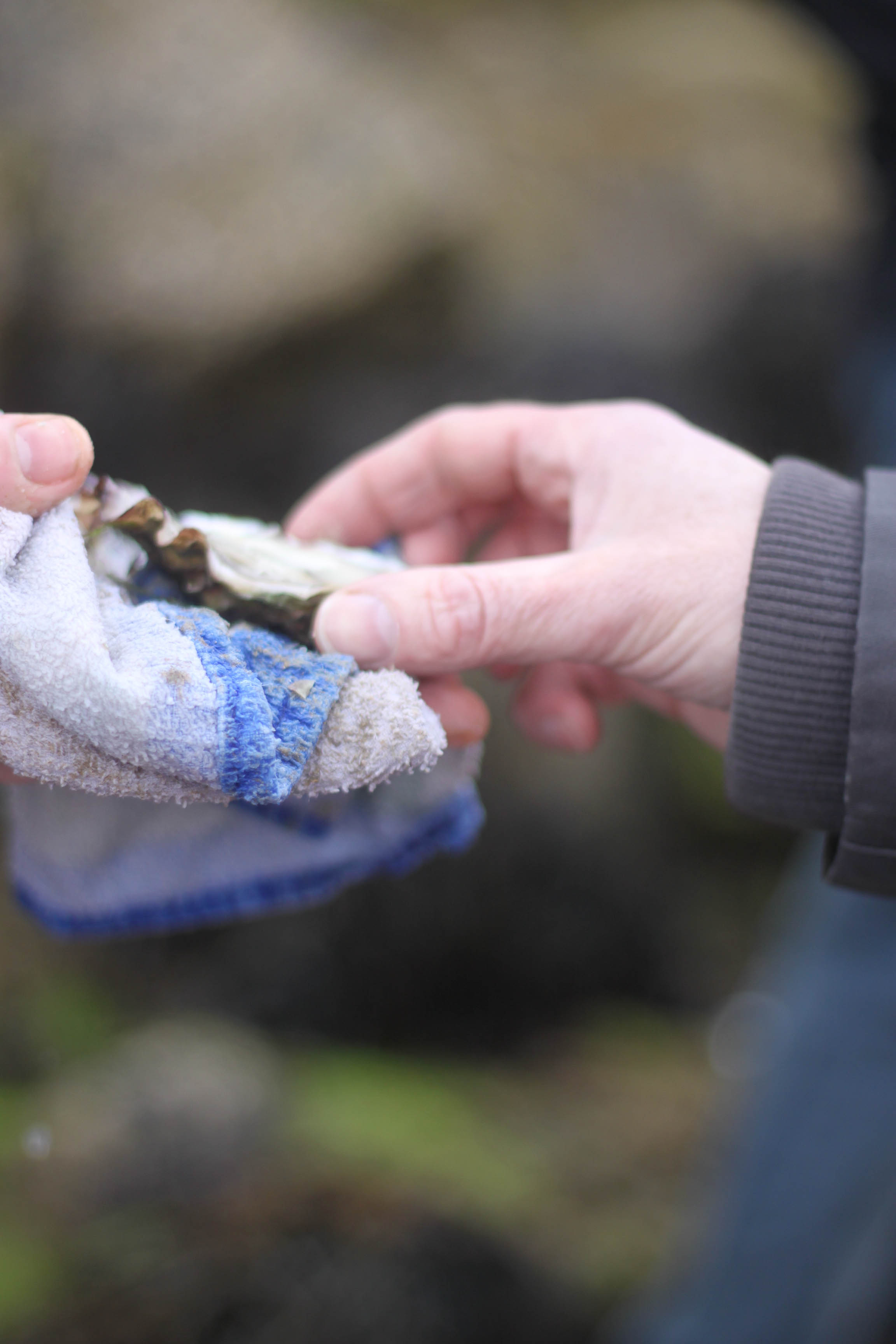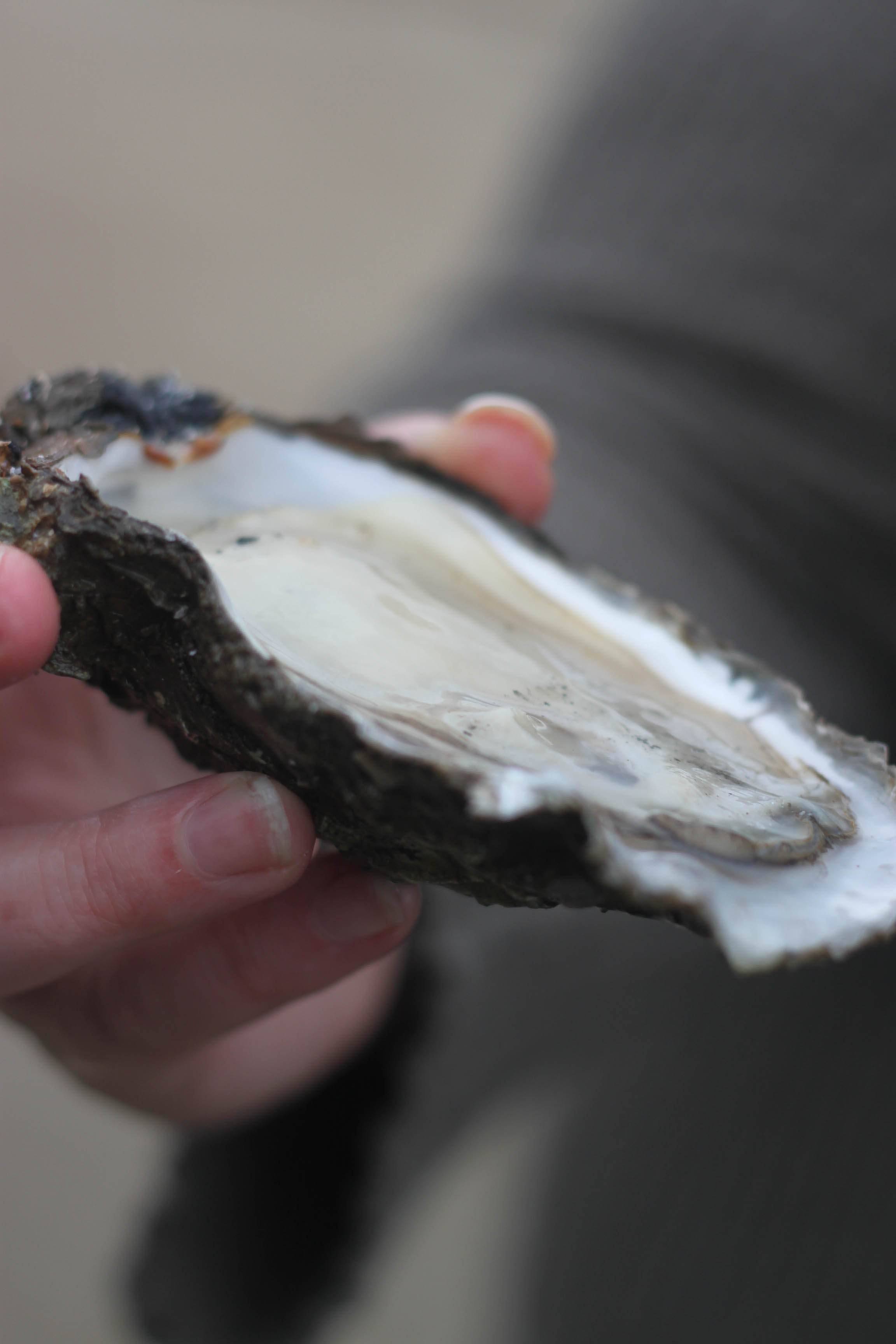 We made our way back to Dublin but followed the rest of the day's proceedings (a visit to Harry's walled garden, the Féile Grianán Áiligh Celtic festival and a Chef's Homecoming dinner) unfold on Twitter.
Once again, thanks to everyone at Harry's and the greater food community of Inishowen for their generousity and hospitality. Bring on Inishfood 2013!
Categories: Blog Trips Tags: Inishfood 2012