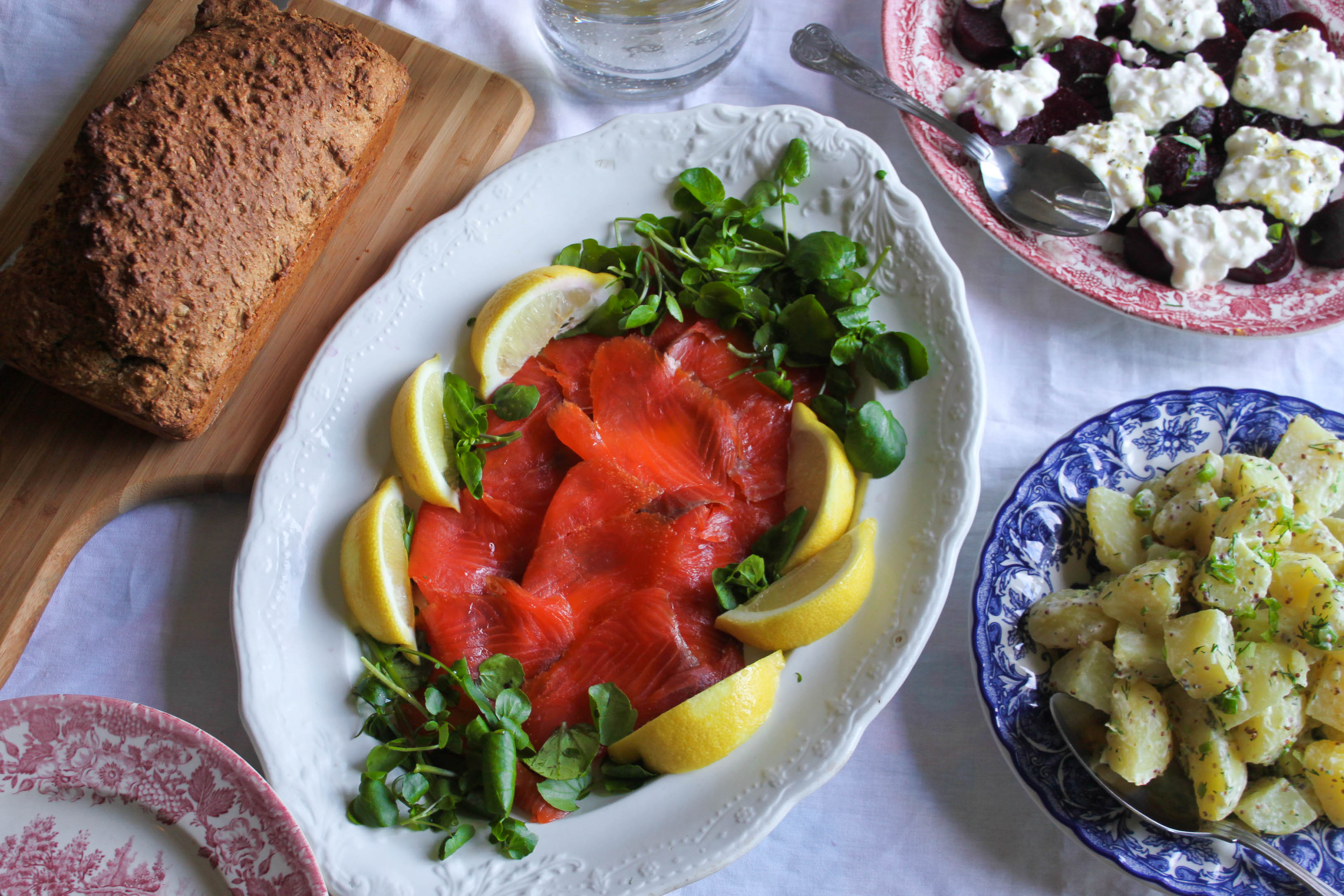 As I've mentioned before on this blog, I grew up with my mum, dad, sister and two brothers in Jeddah, Saudi Arabia. Every summer, we travelled home to County Monaghan and spent the summer with our grannies and extended family.
One thing we always longed for was our Nanny B's home-grown potatoes. And her home-grown rhubarb, which she made into tarts. And her gravy that she made slowly over her aga in the front room. Basically, we really looked forward to eating at Nanny B's. (FYI, Nanny McElwain was less about tarts and more about what a bad ass independent lady she was, driving around everywhere in her little Ford Fiesta until a golden old age.)
My sister and I especially loved Tea Time at Nanny's. This was an informal supper served in the evening, and consisted of a platter of cold meats, an array salads and some home-made brown bread.
My sister Niamh lives in San Francisco now but was home recently for a visit. I thought I'd treat her to an old fashioned summer Irish Tea to welcome her home.
So we had:
Burren Smokehouse (ah-mazing) Organic Smoked Salmon

Beetroots with Lemon and Thyme Cottage Cheese

Potato Salad with a Honey and Mustard Creme Fraiche Dressing

Home-made Brown Bread
 
We had it with some sparkling Elderflower and some Muscavado Heaven for dessert.
I'm pretty sure Niamh loved it. Have a look after the jump for how it all came together.