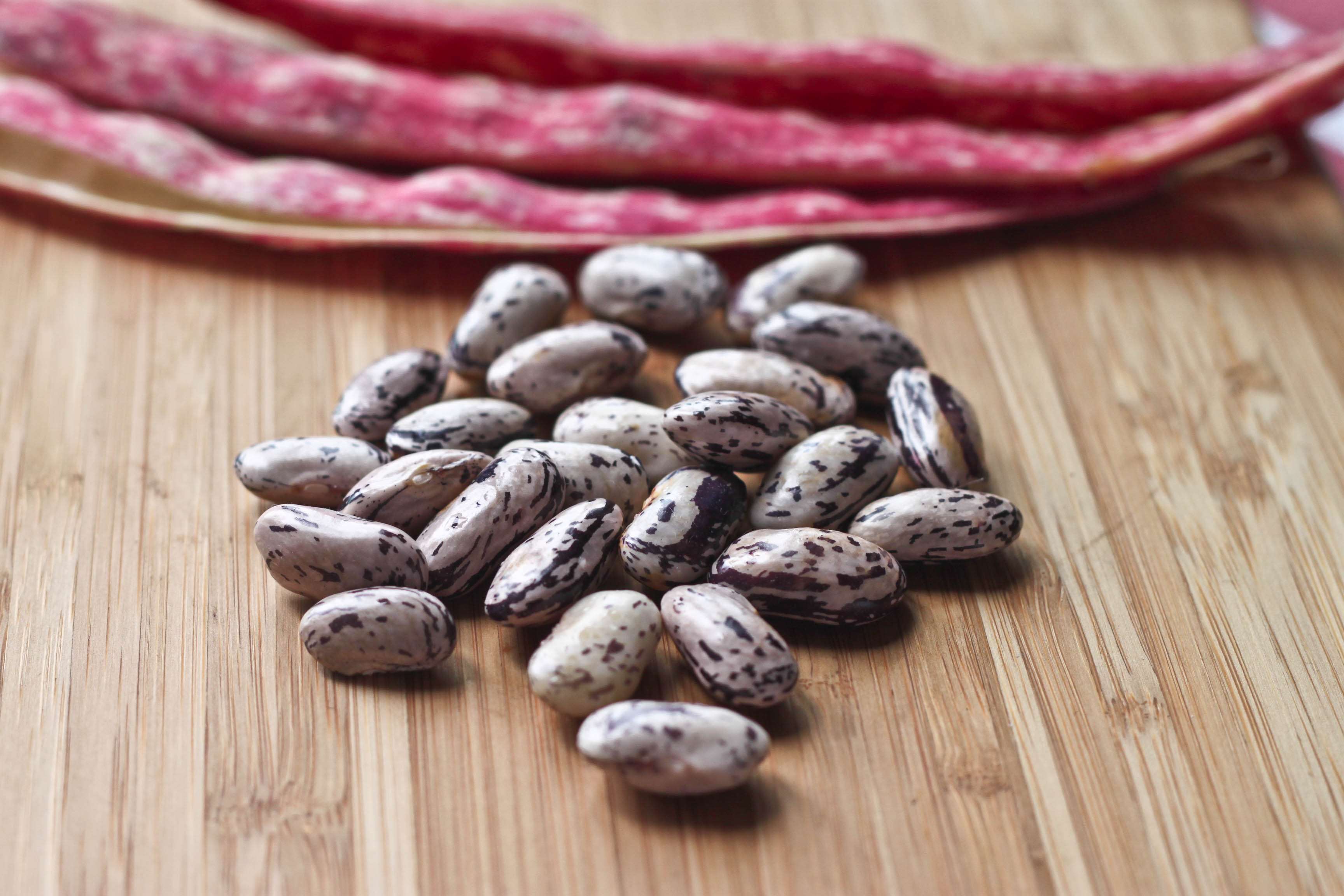 Borlotti beans and their lovely pink pods
I'm all about the sausage and bean stews.  I love them in the winter and I love them in the summer.  I love them best with a kick of chilli and hunk of crusty bread to mop up the sauce.
I got some lovely borlotti beans in my Home Organics bag this week so I boiled them up – they only take half an hour – and added them to my tomato sauce.  Otherwise, I use tinned beans, usually cannellini.  In a tomato-based stew you can use pretty much whatever bean takes your fancy – tinned borlotti beans, cannellini beans or even chickpeas.  It's all good.
Well, except maybe kidney beans.  They're perhaps best left in chilli con carne.  No disrespect intended.
I made a tasty, very quick and simple stew inspired by this recipe and by the lovely Italian Foodie.
What you need for a lovely sausage stew for 2
6 to 8 of your favourite sausages, cut into chunks or rolled into little balls
1 medium white onion, finely diced
1 clove of garlic, finely diced
1 small red chilli, finely chopped
1 x 400g tin of tomatoes (I used a tin of cherry tomatoes because they're lubbly)
75ml of nice red wine
Salt and Pepper
1 teaspoon of sugar (brown if you have it)
1 x 400g of tinned beans (borlotti or cannellini beans) 
A few leaves of fresh basil, torn
Heat some oil in a large frying pan and cook your sausages until golden brown.  Remove from the pan and set aside on some kitchen towel.
In the same pan (don't wash it!), fry the onion and garlic for 3 minutes until the onions are translucent.  Add the red chilli and cook for a further 1 minute.
Now add your tin of chopped tomatoes and your splash of red wine.  Season with salt, pepper and a teaspoon of sugar.
Let the sauce simmer away for 15 minutes at least.  Then add back the sausages and add your drained tinned beans.  Finally add your torn basil leaves.  Simmer for another 5 minutes.  Check for seasoning.  It should be lovely and rich and robust, mainly because of all that lovely booze swimming around in the stew.
Serve up with some crusty bread and a splash more of that red wine – this time in your glass.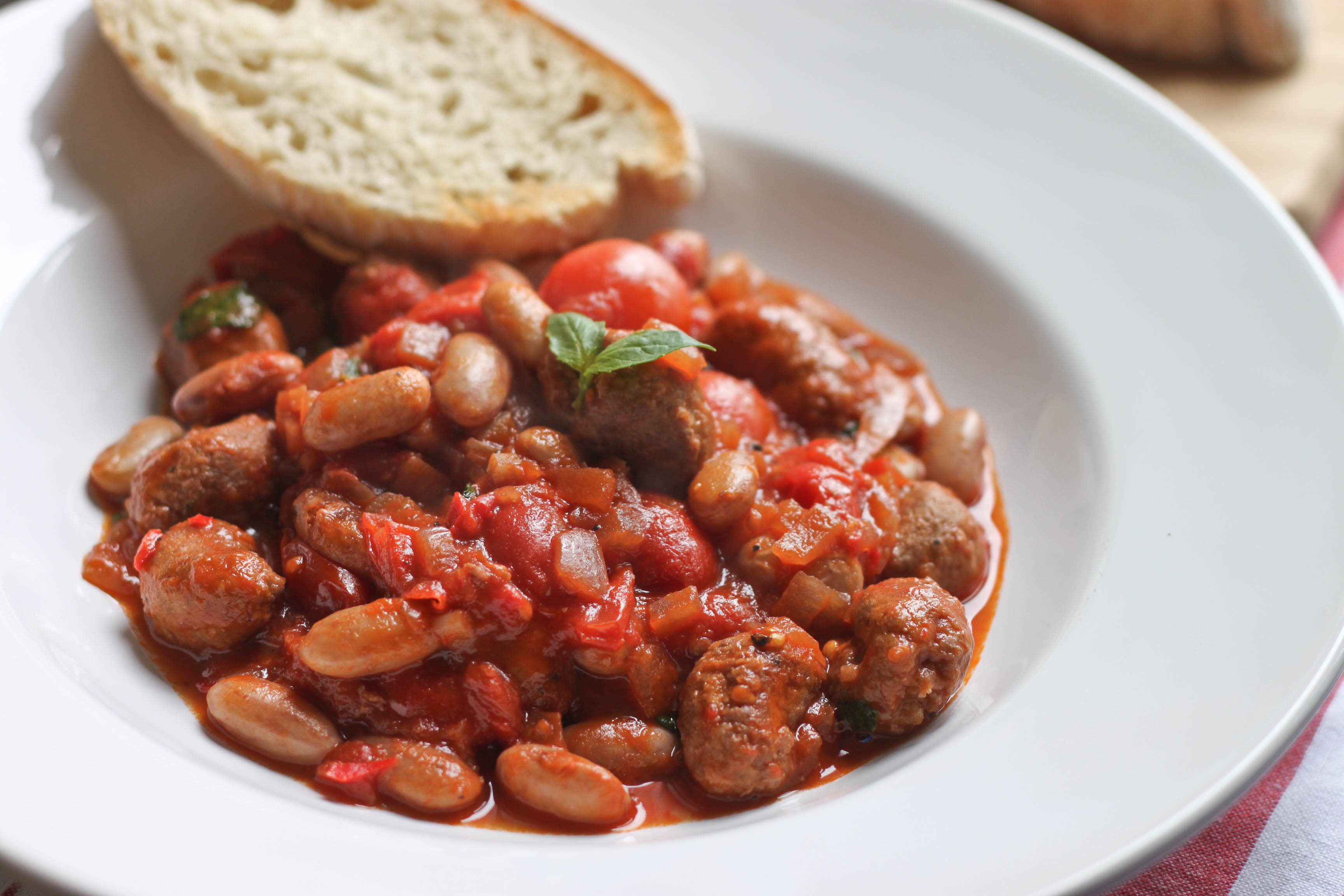 COOKING TUNE
Amazing tune from Canada's Austra here, who are playing Dublin's Crawdaddy this Saturday.  Should be dead good.
Beat And The Pulse – Austra (via The Hype Machine) 
Categories: Dinner