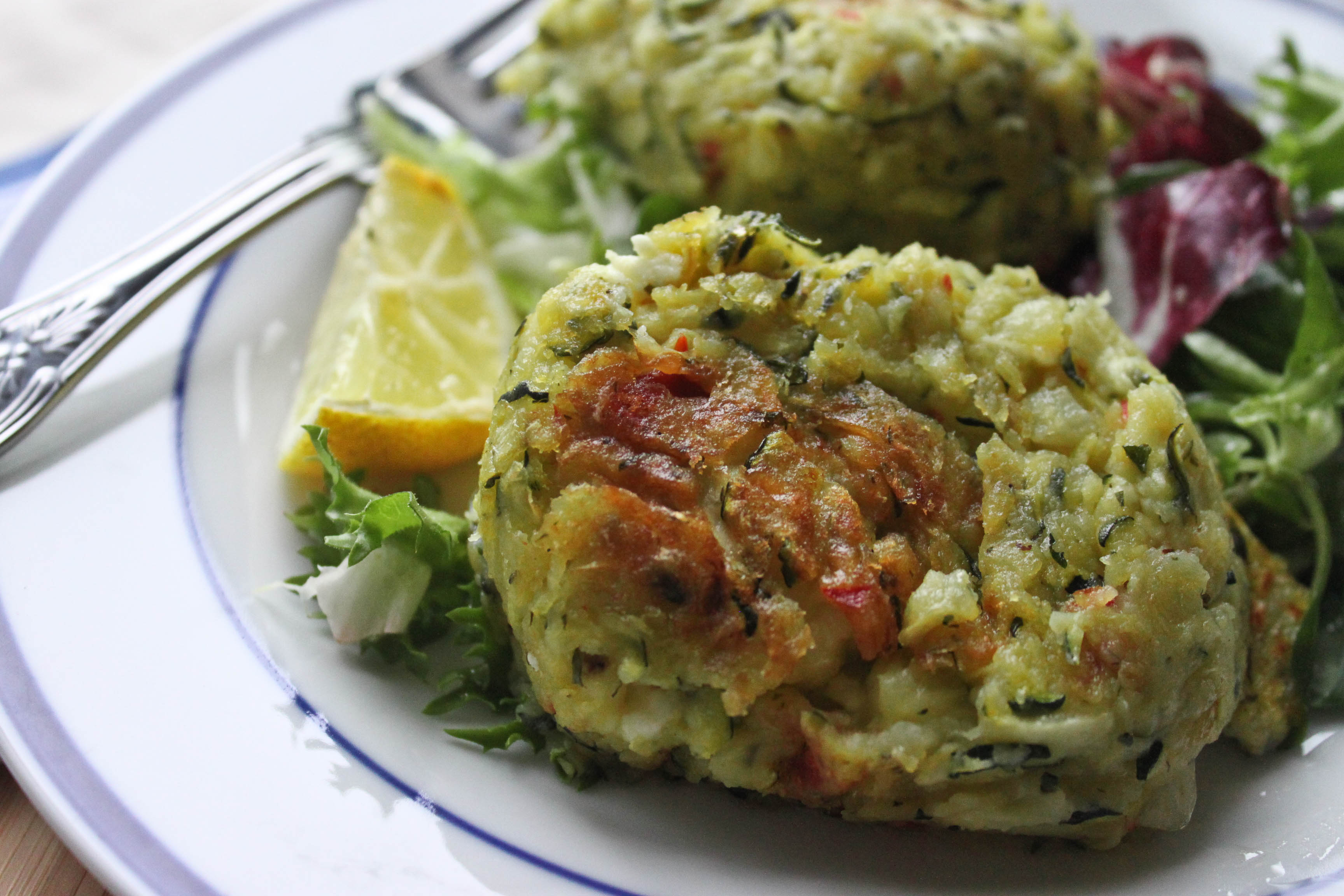 It's funny how things so easy for some are so tricky for others.  I thought I had conquered my potato cake issues (thanks to Her Spudness) but I fear that my last successful attempt was but a fluke.
I made some courgette, mint and feta potato cakes yesterday.  Not to blow my own foghorn, but they tasted very lovely indeed.  The problem was their consistency – they were melting gooey balls of super soft mashed potatoes.  Which, in truth, doesn't sound too bad.  But I was looking for a nice solid potato cake consistency.
Here's what I did to make these melting cakes:
I mixed 2 coarsely grated medium-sized courgettes (which I had given a squeeze to get rid of excess water) into mashed potatoes made up of four medium sized potatoes.  The potatoes are from Home Organics and they're lovely.  To this mix, I crumbled in about 50g of feta cheese, then added a handful of chopped mint and one chopped red chilli.  Finally, I mixed in a tablespoon of flour.
I shaped the potato mixture into little cake patties, then heated some oil on my pan.  I fried each side for about ten minutes on a medium to low heat.
As I said, they tasted great but they were super soft.  It was a triumph that I managed to get a photo of them before they dissolved.
So was it the moisture from the courgettes?  Was it the feta cheese?  Did I use the wrong potatoes?  Or was it me?  Oh gawd, IS IT ME???
Any tips/condolences would be hugely appreciated and gratefully received.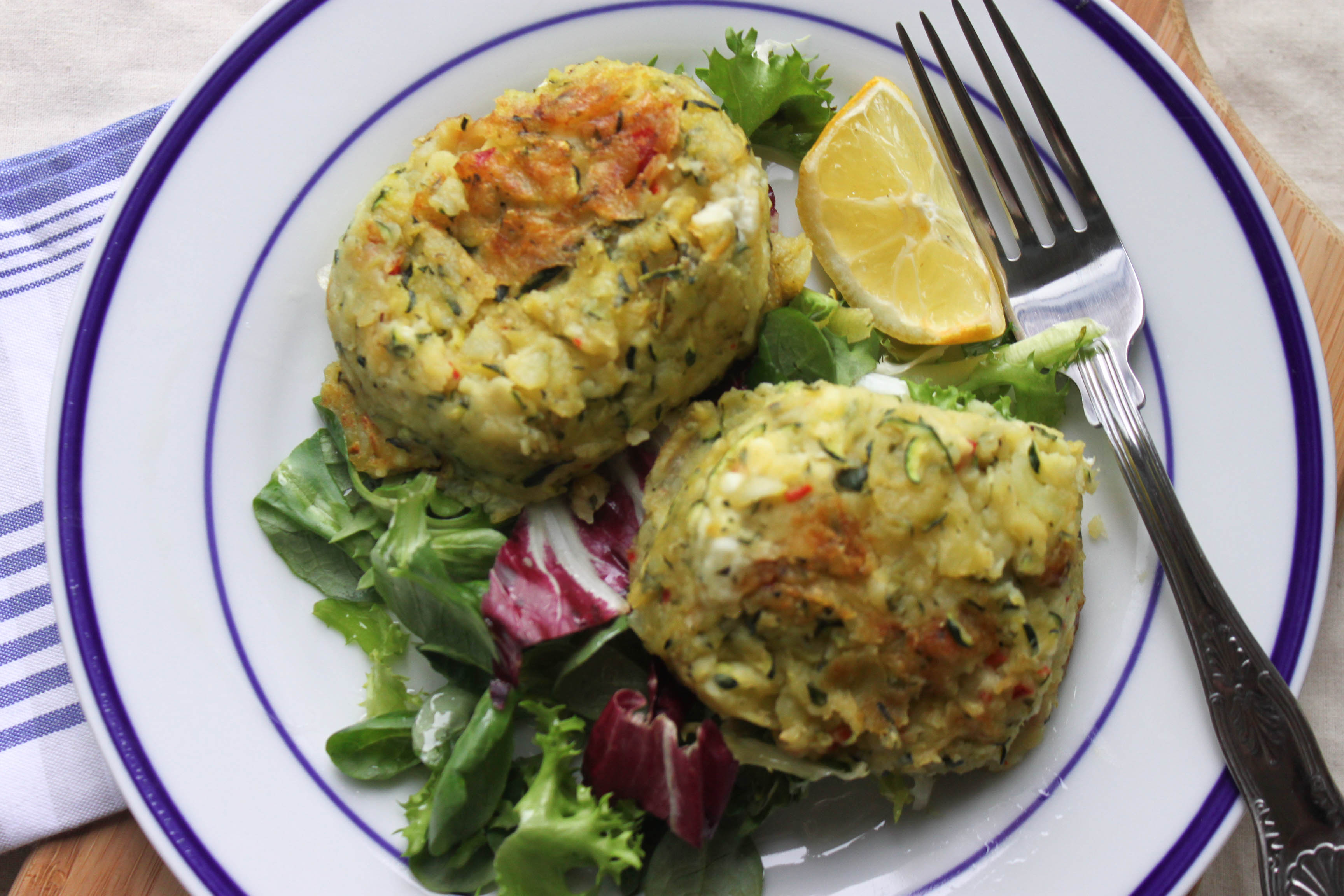 Categories: Baking