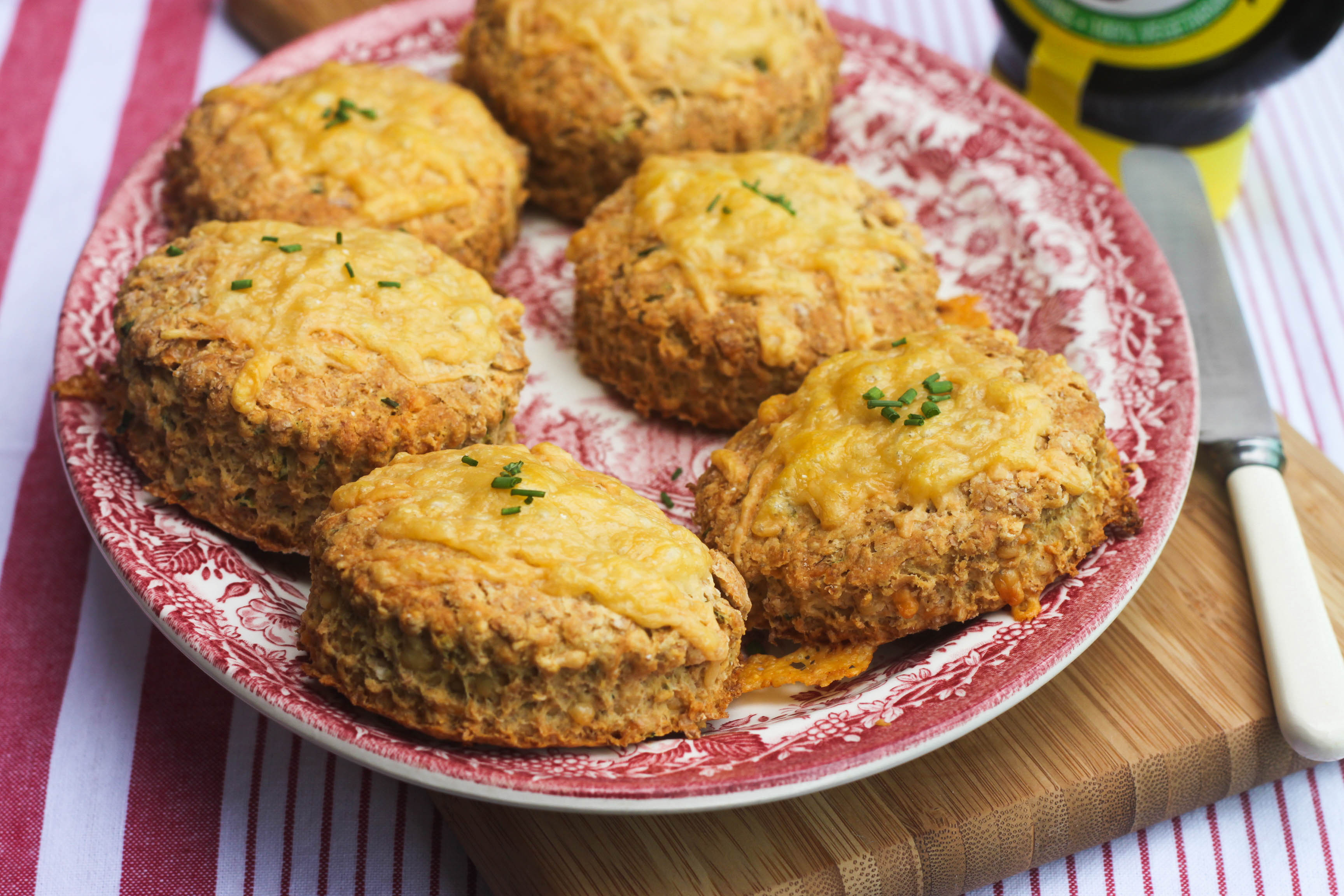 That's right, y'all. Marmite scones.
Those of you new to this blog may not know that I am a member of a secret society called The Marmarati.
We are an underground group, dispersed throughout the globe. We continuously strive to uphold the majesty of Marmite while seeking out new converts to our beloved elixir.
The following recipe is just another way that my fellow Marmaratis can sneak a taste of the tarry gold into the gobs of supposed Haters. Sneak a tablespoon or two into your baking and marvel at how your guests realise there's something… different about your scones.
My dearest Marmarati sent me their new Squeeze Me Marmite bottle. It's a wondrously modern invention which prevents any waste of your precious Marmite. It also cuts down on the usual Marmite-mess which occurs in the mad rush to get the gorgeous goo onto your toast and into your gob.
I was completely inspired by this Lesley Waters recipe, but added chives to add another depth of yumminess to these wholemeal scones.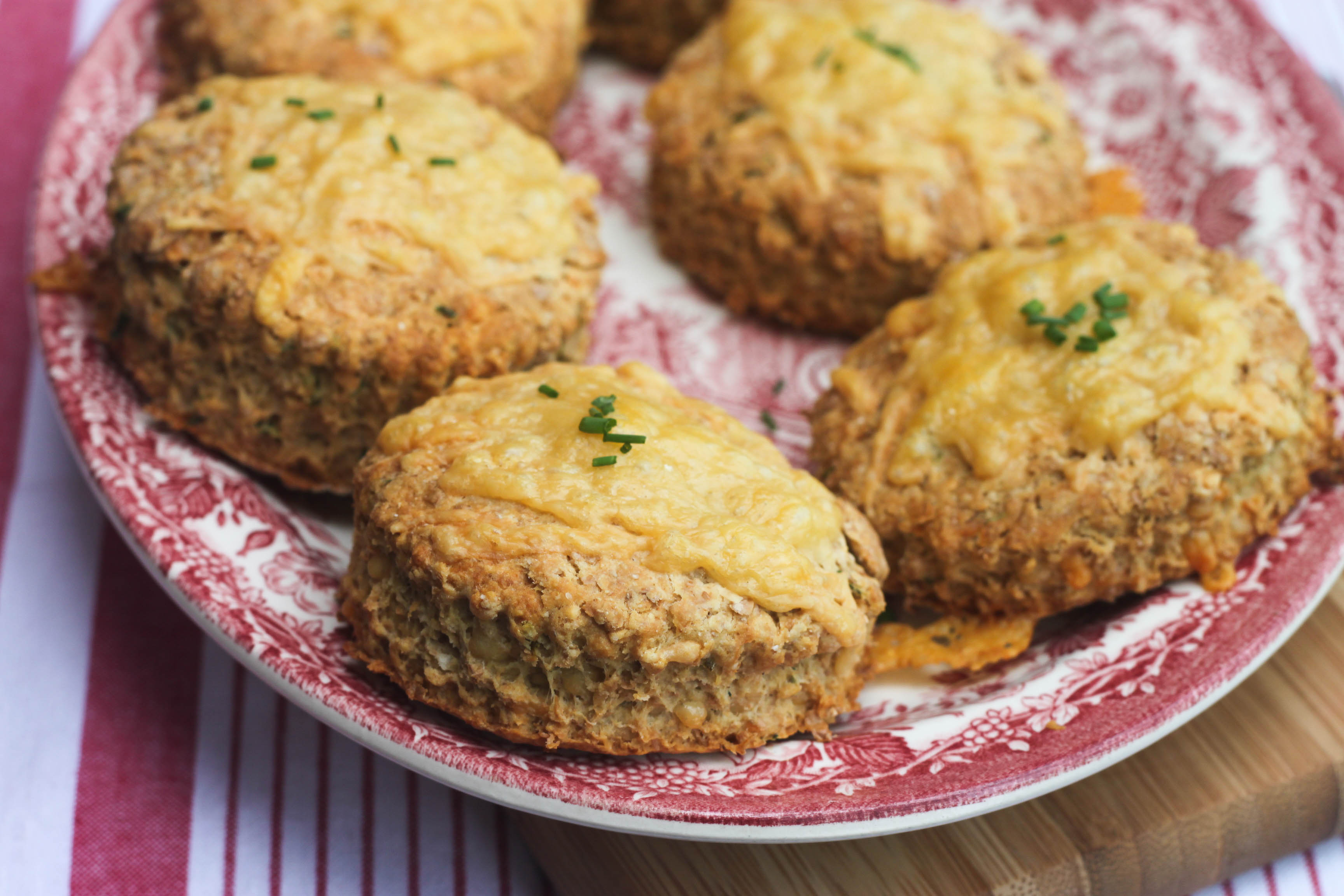 What you need to make 6 to 8 scones
140g self-raising flour
140g wholemeal flour
1 tsp baking powder
Pinch of salt
A bunch of chives, finely chopped (about 2 tablespoons worth)
50g cold butter, cut into small cubes
85g mature cheddar, coarsely grated
1 free-range egg
1 to 2 tablespoons of Marmite
2 tablespoons of natural yoghurt
3 tablespoons of milk, plus extra to glaze
Heat your oven to 190C/170C fan/gas mark 5.
In a large mixing bowl, mix the flours and baking powder with a pinch of salt. Transfer to your food processor and add the cold butter. Whizz until the mix resembles fine breadcrumbs.
Transfer back to the large mixing bowl and add 1/2 of the cheddar cheese and the chopped chives.
In another bowl, whisk together the egg, Marmite, milk and yoghurt. Now make a well in the dry ingredients in the large bowl and pour th eMarmite mix into the middle. Mix together with your hands until you have a dough.
It will be quite a dry dough, as opposed to sticky. You can add another tablespoon of milk if you think it's too dry but I followed the measurements above and the dough worked out very well indeed.
On a floured surface, roll out the dough until it's about 2cm thick. I used my hand to flatten the dough instead of a rolling pin as I was worried it would stick the pin.
Stamp out 4 scones using a round cutter and then use the trimming to roll out more dough to cut another 2 to 4 scones.
Put the scones on a buttered baking sheet and brush each scones with a bit of milk. Now scatter the remaining grated cheese over the top of the scones.
Now put into the hot oven and bake for 10 to 12 minutes, until risen and golden.
Cool on a wire rack and eat warm with a slather of butter. PHWOAR!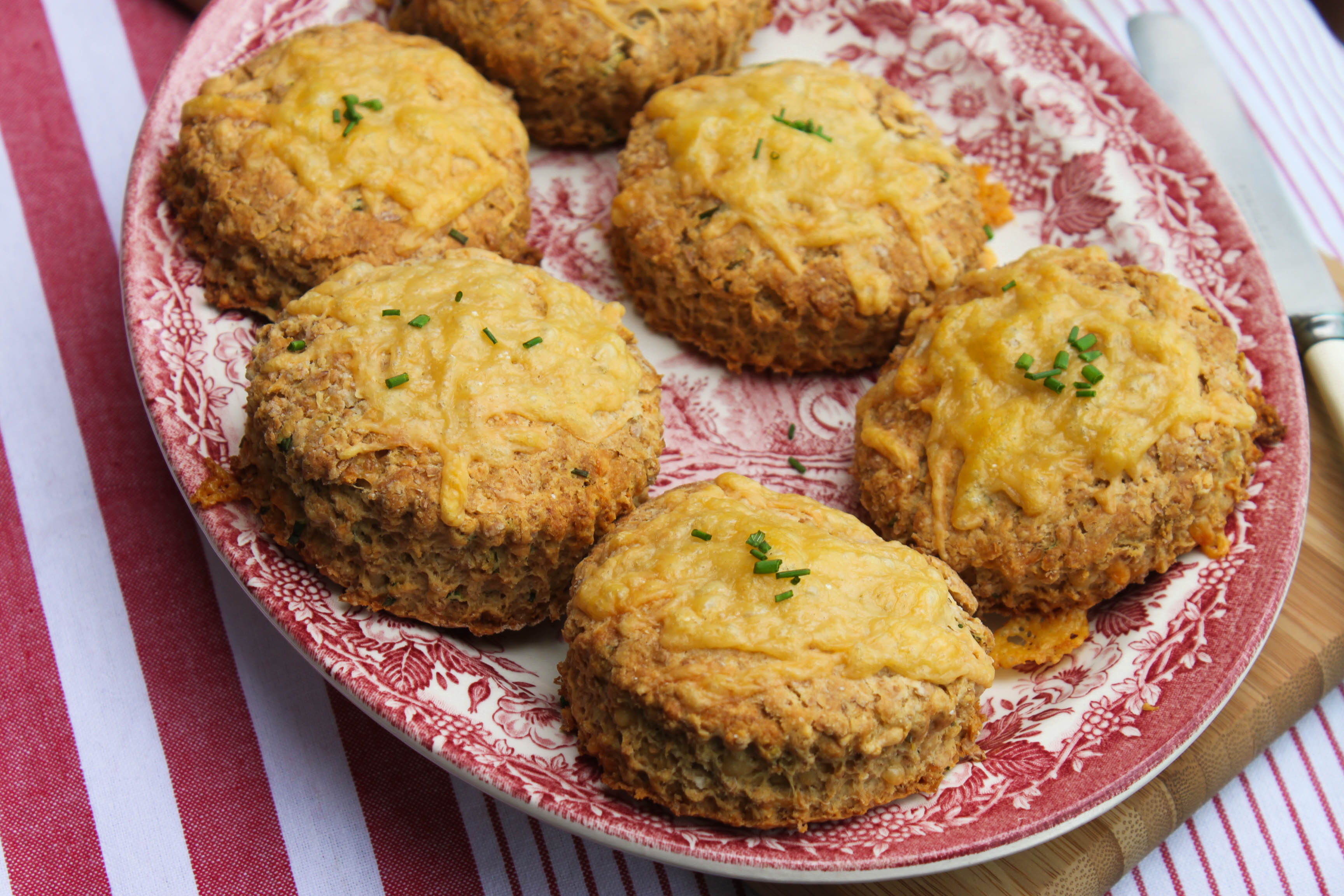 TUNE
Check this tune out for maximum Love-Hate magic. This song totally SUCKS! But seriously, though, someone loves it. Somewhere.
Probably.
Simply Red – Holding Back The Years (via The Hype Machine)
Categories: Baking