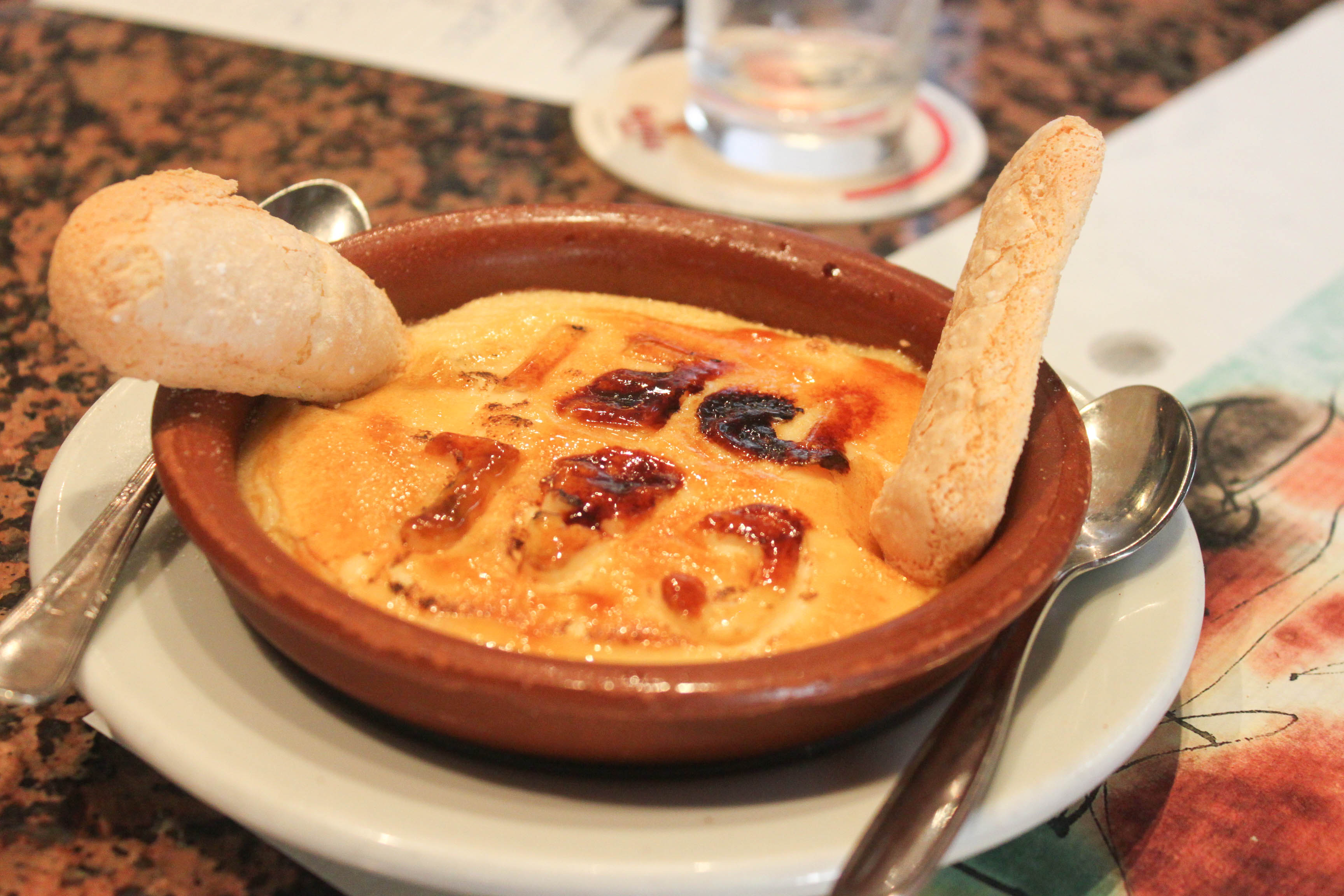 Catalan Cream a la Cal Pep 
I wasn't planning on posting about our eats in Barcelona, which we visited a few weeks back.  In truth, most of our time in Gaudi's canvas-of-a-city was spent either living it up at Primavera Sound festival.  And when we weren't doing that, we were recovering on the beach.
However, in the two weeks since our trip to this most brilliant of cities, the memory of one spectacular meal has lingered, finally nudging me to do this belated big-up post to an understated yet ah-mazing tapas bar in Barcelona's Gothic Quarter: Cal Pep at Number 8 Placa de les Olles.
It was a post over on Niamh's blog Eat Like A Girl that had put Cal Pep on my list of food spots to try in Barcelona.  We were in Barcelona for five days, three of which were entirely consumed with the festival.  We found Cal Pep on the first night but as there was a large queue and we were with a big group, we settled for an okay-ish place on the same square.
We walked past Cal Pep every day for the next three days.  Each time, there was a queue outside the door, once with a queue forming before it had even opened for the evening.  It kept coming up in conversations with friends we met at the festival.
By this time, I was getting anxious about this little place.  I knew it was going to be awesome.  But would I get the chance to try it??