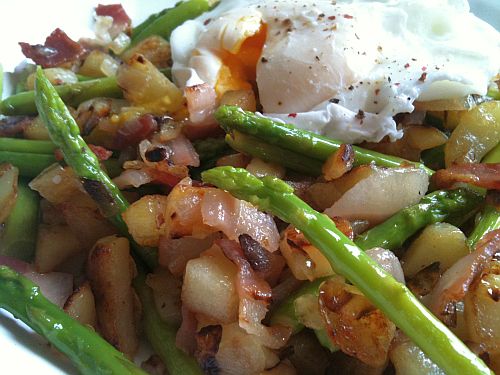 I've been drooling over many a recipe on amazing New York based food blog Smitten Kitchen for the last year.  I finally got around to trying out one of the dishes this evening.  So glad I did.
This Asparagus and Pancetta Hash would be simply fabulous for brunch but it worked super well as a comforting mid-week dindins.
Niall is galavanting in South Africa this week so I vaguely followed Smitten Kitchen's recipe to throw together a delicious meal for one.  And I even popped an egg on top.  Even though it was nearly bed time.