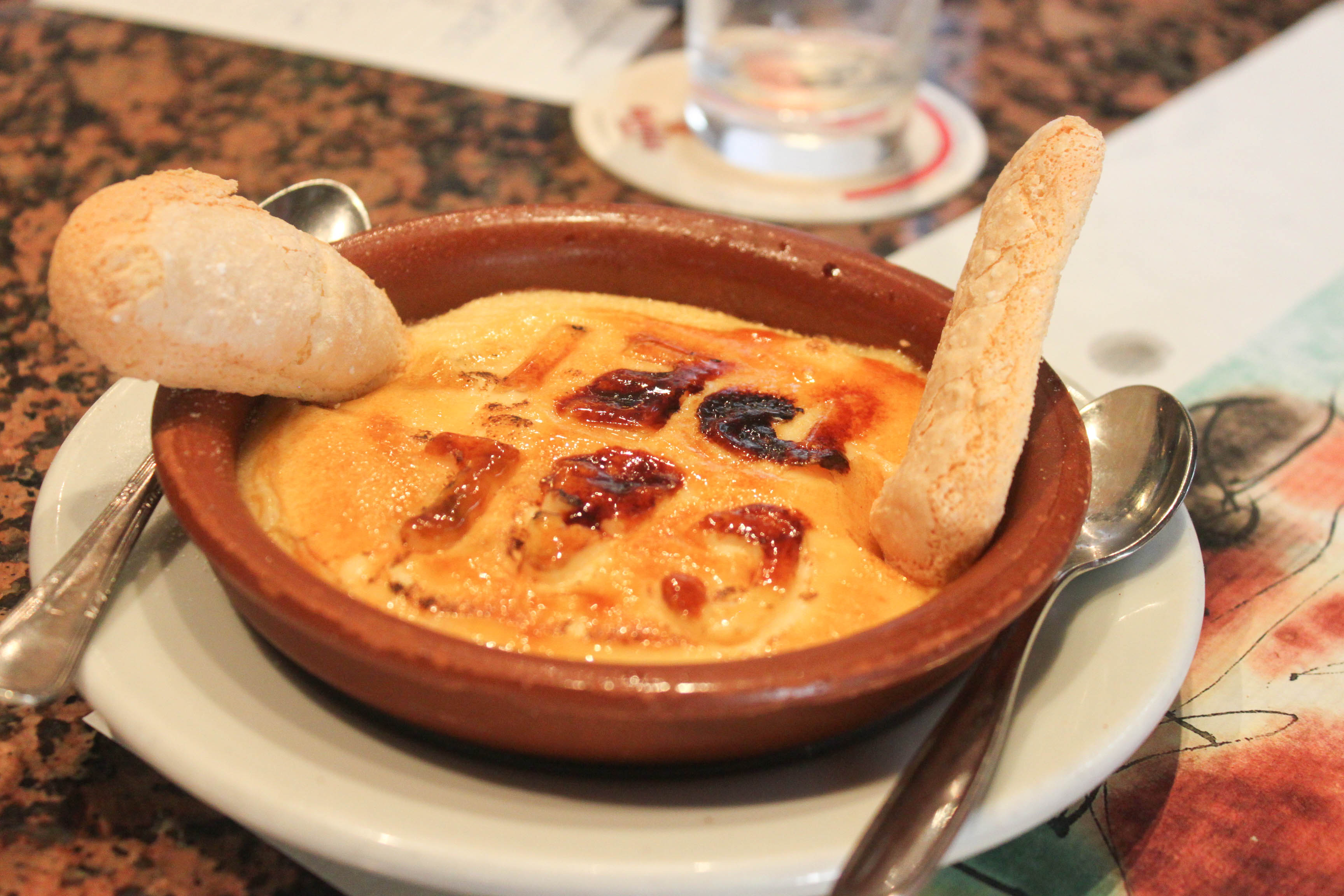 Catalan Cream a la Cal Pep 
I wasn't planning on posting about our eats in Barcelona, which we visited a few weeks back.  In truth, most of our time in Gaudi's canvas-of-a-city was spent either living it up at Primavera Sound festival.  And when we weren't doing that, we were recovering on the beach.
However, in the two weeks since our trip to this most brilliant of cities, the memory of one spectacular meal has lingered, finally nudging me to do this belated big-up post to an understated yet ah-mazing tapas bar in Barcelona's Gothic Quarter: Cal Pep at Number 8 Placa de les Olles.
It was a post over on Niamh's blog Eat Like A Girl that had put Cal Pep on my list of food spots to try in Barcelona.  We were in Barcelona for five days, three of which were entirely consumed with the festival.  We found Cal Pep on the first night but as there was a large queue and we were with a big group, we settled for an okay-ish place on the same square.
We walked past Cal Pep every day for the next three days.  Each time, there was a queue outside the door, once with a queue forming before it had even opened for the evening.  It kept coming up in conversations with friends we met at the festival.
By this time, I was getting anxious about this little place.  I knew it was going to be awesome.  But would I get the chance to try it??
On our last day in Barcelona, we dragged ourselves out of bed at 2pm having made it home from the festival a few hours earlier to claim our place in the Cal Pep queue.  It was a Saturday, so the bar area for us non-reservation-holders was jammed and at 2.30pm we were the very last couple to be allowed to join the lunch-time queue.  We saw a lot of disappointed faces on the people being turned away as we queued for our place at the bar.
With a cold and welcome glass of beer in hand, we queued.  For an hour and ten minutes. It was completely worth it.  And then some.  Not only was the atmosphere of this relentlessly buzzing business a joy to behold – the interaction of the amazing staff with the customers and each other – the food did not disappoint.
When two seats finally came three, we quickly ordered some bevvies and the delicious Catalan toasts (Pa amb tomaquet) - whole tomatoes rubbed on garlic toasts – which were promptly wolfed down.
There is no menu at Cal Pep and instead the waiter recommends the dishes of the day.  We let our waiter choose for us, but made sure he included the tortilla in our order, which we had been salivating over while queuing.
I don't know how the chefs at Cal Pep create this tortilla.  It might not perhaps translate to the photograph but it was single-handedly the most delicious omlette I've ever had.  Ever.  It was all soft and luscious on the inside, as if it was half egg and half butter.  Although that sounds pretty gross.  I can't even describe it.  It was just so delicious.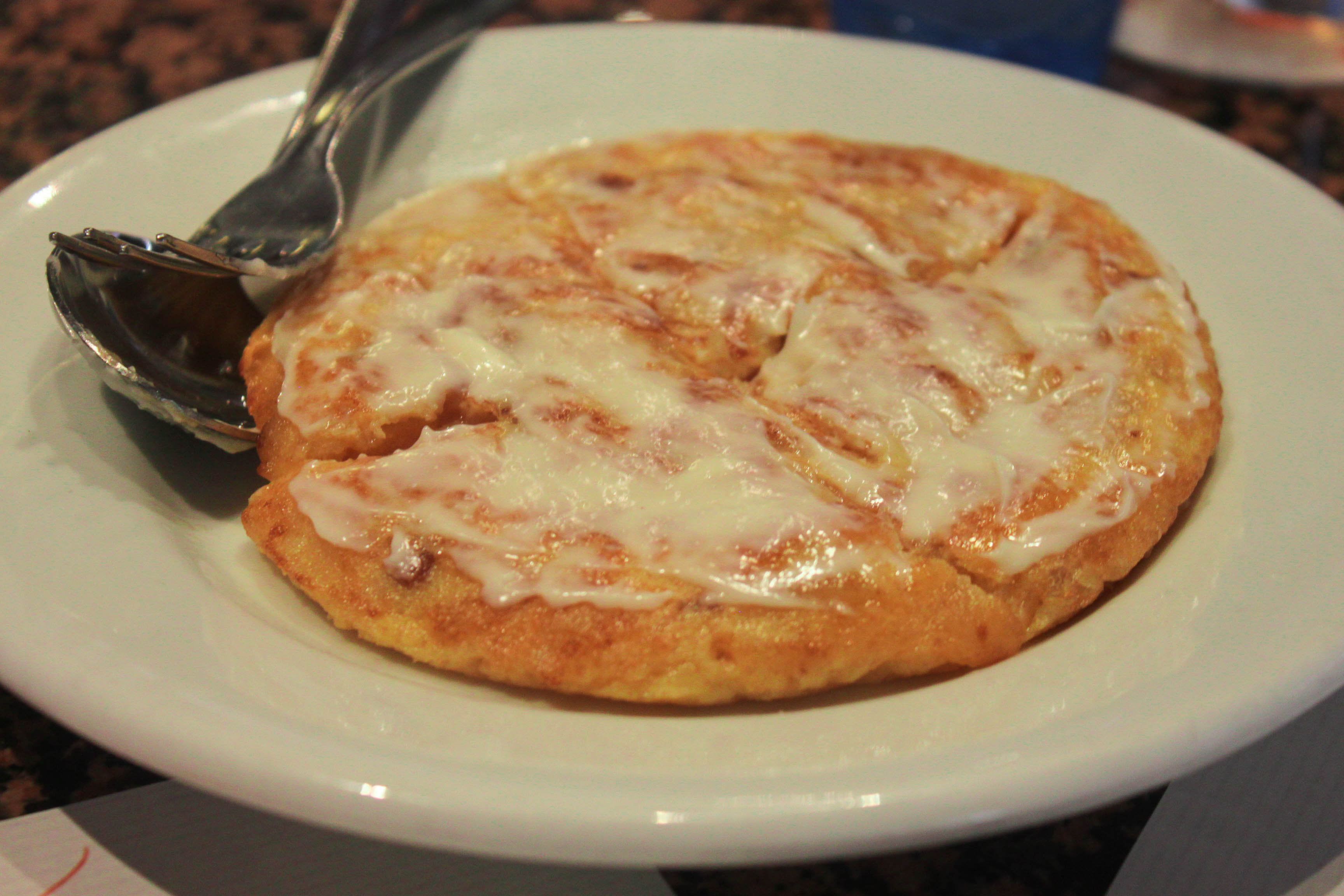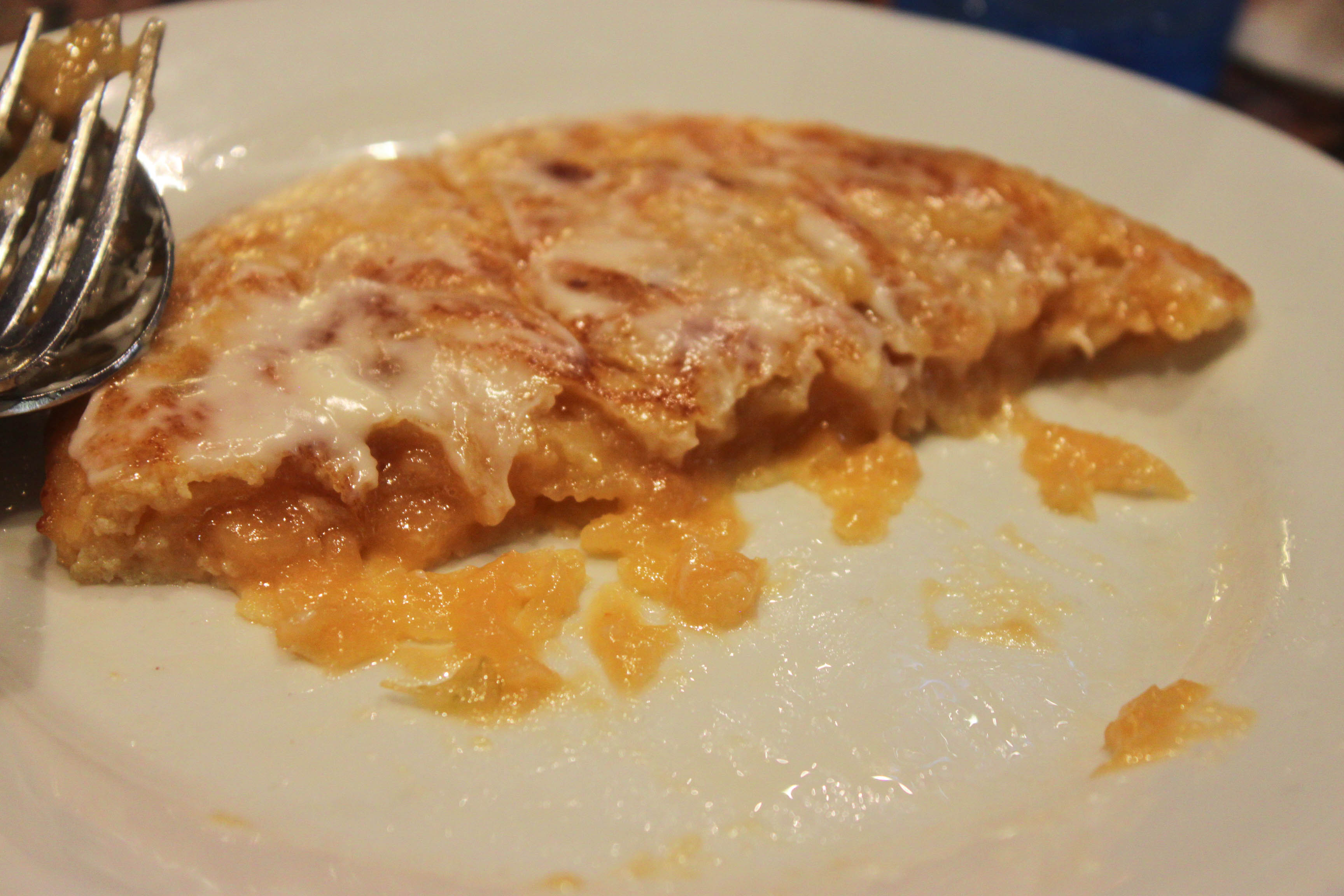 How…?!
Dish after dish served to us at the bar were like one long line of amazetastes.  We had spinach with bacon and chickpeas, which brought some colour back to our partied-out cheeks.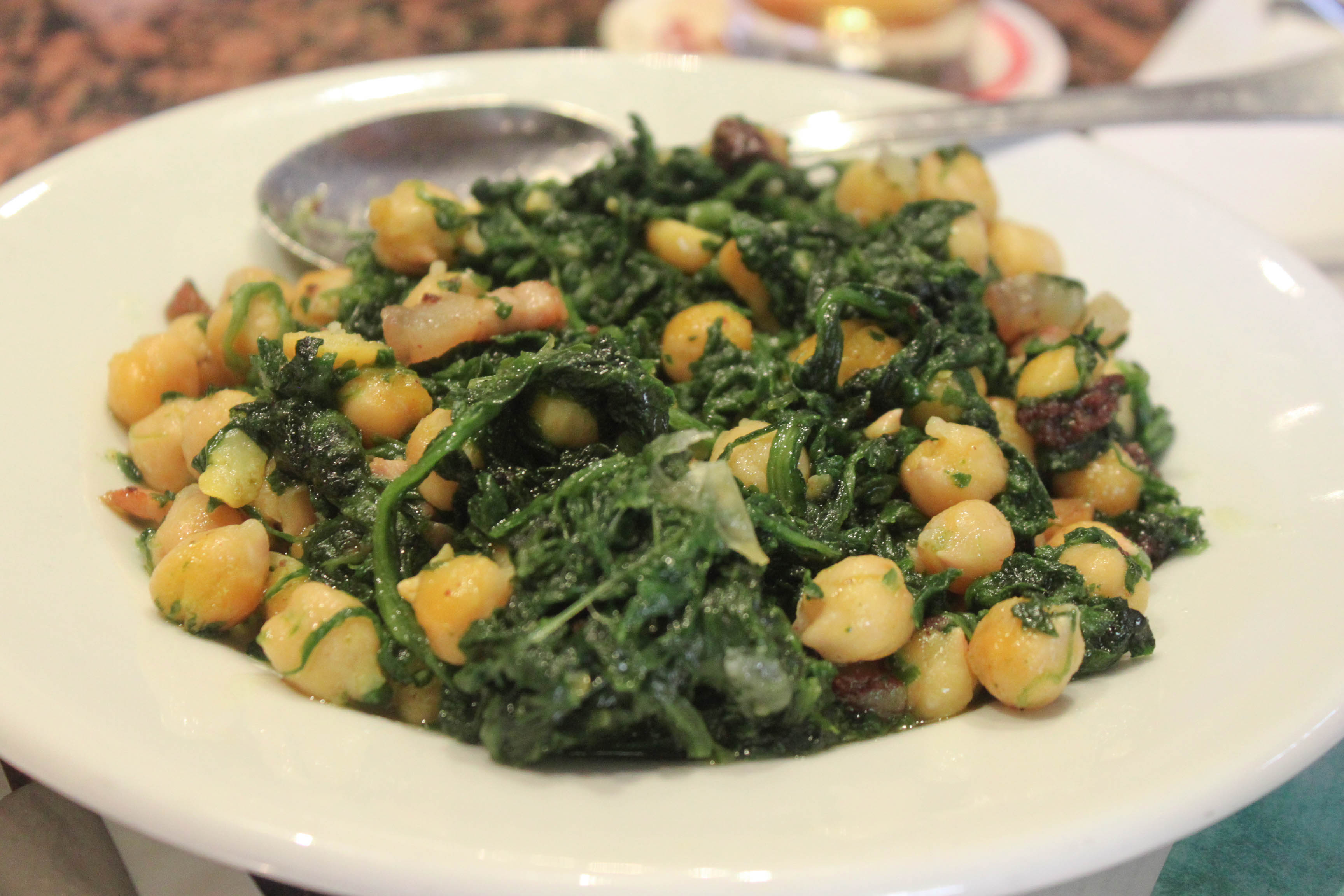 We had the most amazing clams in a white wine sauce…
And the fillet of beef with the tastiest potato slices.  ZMONZ.  It didn't come cheap at €20 for the plate.  But it was worth it.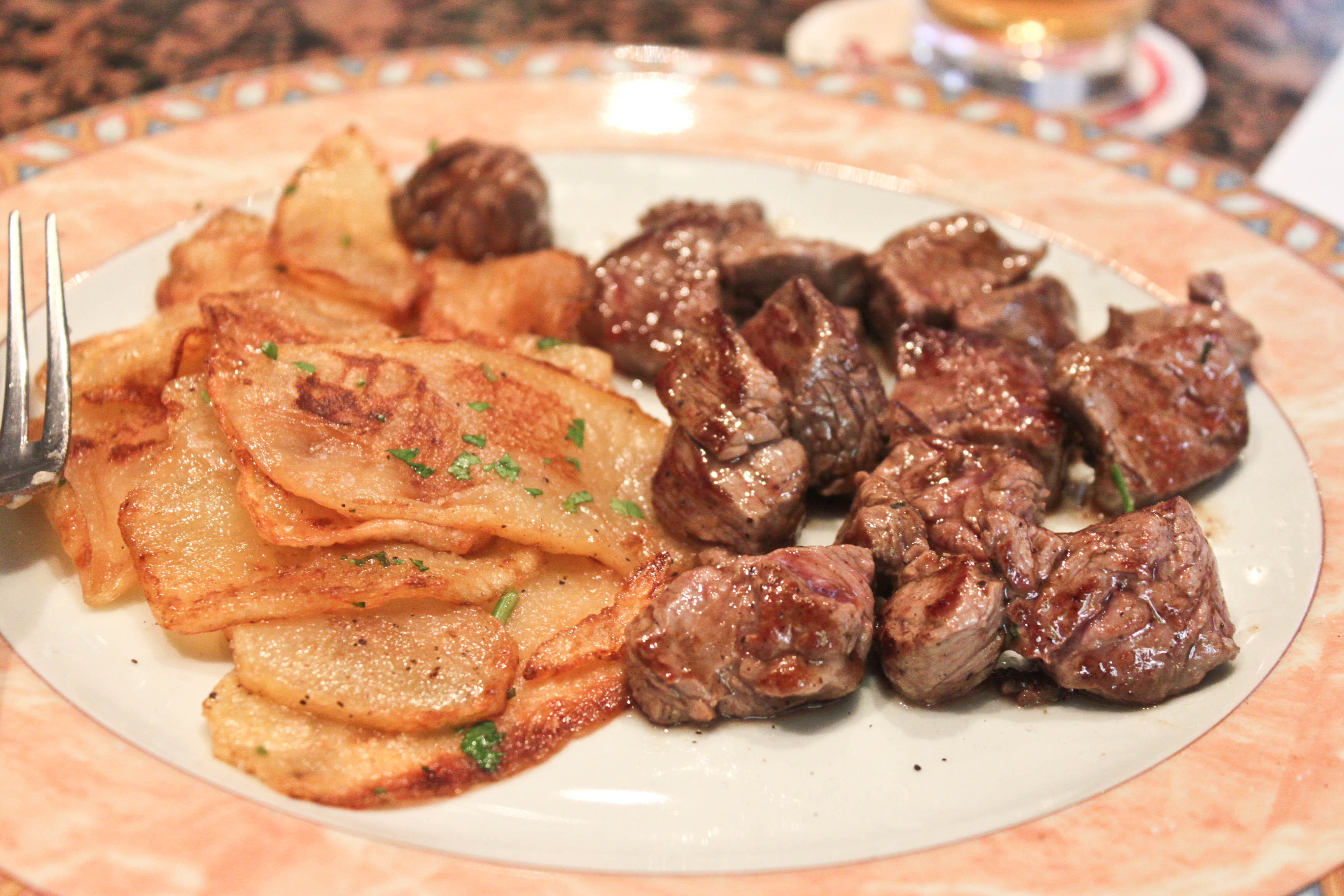 And our dessert was the Catalan Cream aka a crème brûlée.  It was lush!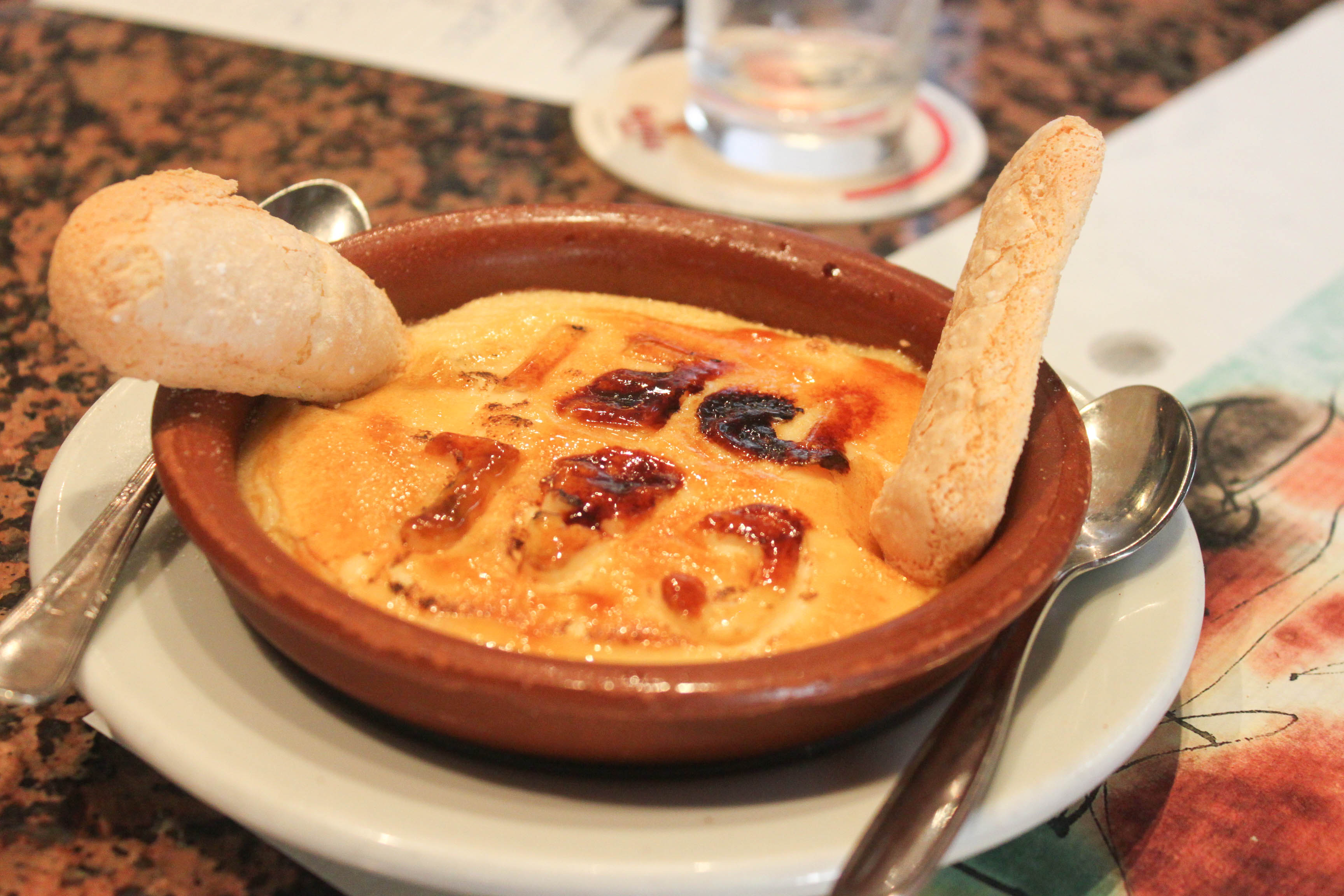 And we only realised when looking back on the pics that it says Cal Pep on the crusty topping.  How clever.
It was an unforgettable eating experience.  The atmosphere paired with the simplicity of the food created a completely epic eating experience.  The bill, which included a few beers, coffees and water, came to just under €60 for lunch, with €20 of that taken up by the beef.  So not mad expensive, and anyway, totally worth it.
I'll definitely be back in Barcelona and, when I return, Cal Pep will be one of my first stops.  I might even book a table at the larger room to the side of the bar, which accepts bookings from groups of four or more.  But I wonder would it have the same vibe as sitting up at the bar and observing the bustle of the place?
Cal Pep does lunch and dinner most days, but closes on Sundays, all public holidays and the month of August.  Have a look at their website for all further details, including opening times.
And don't be put off by the queue at the bar
A few more places of note we managed to squeeze in while in Barcelona were:
El Xampanyet at 22 Carrer de Montcada in the Gothic Quarter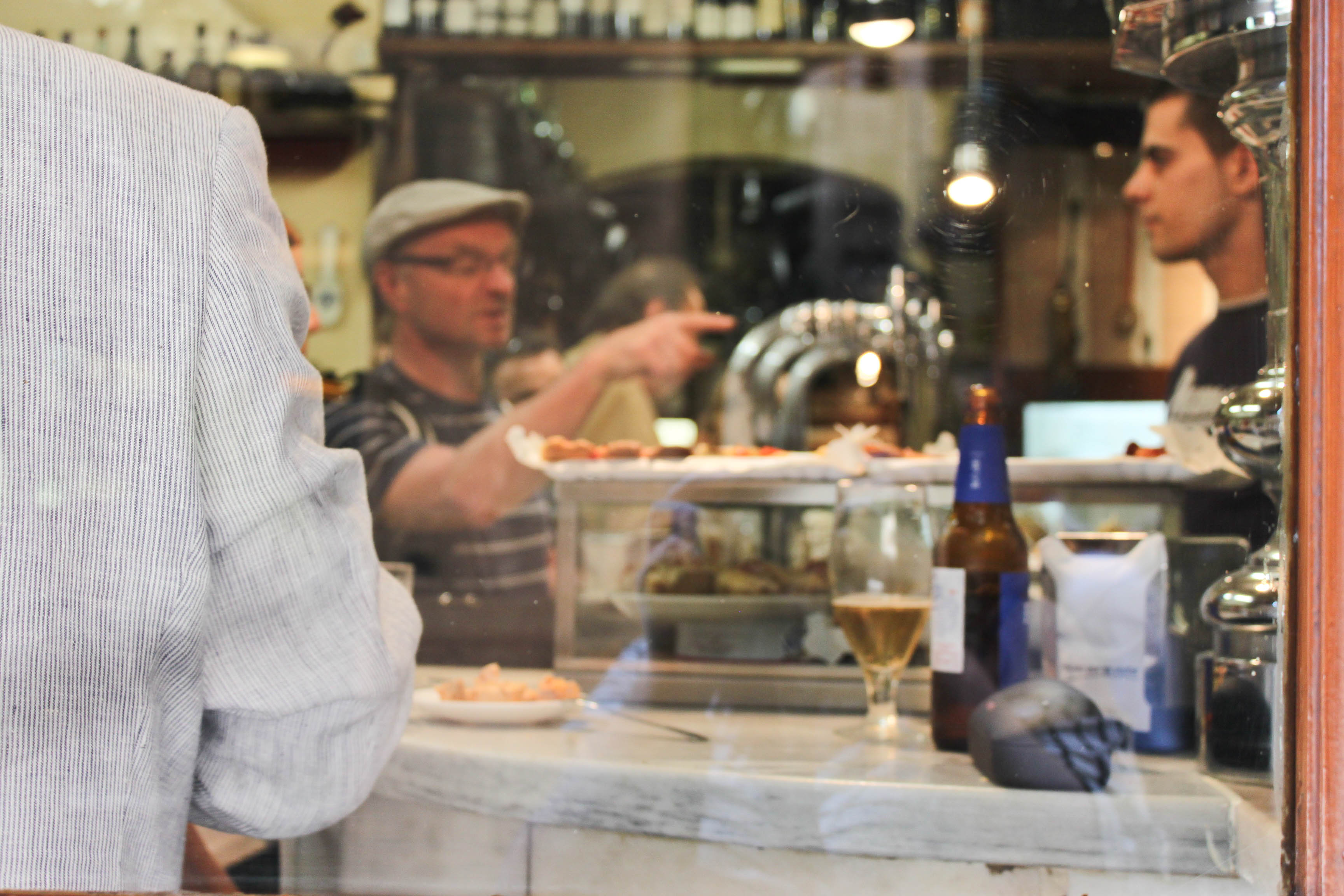 We popped into this very sweet and bustling tapas bar for lunch.  Passing by it later that evening, we found it packed full of locals shooting the breeze and nibbling on bite-size morsels at the bar.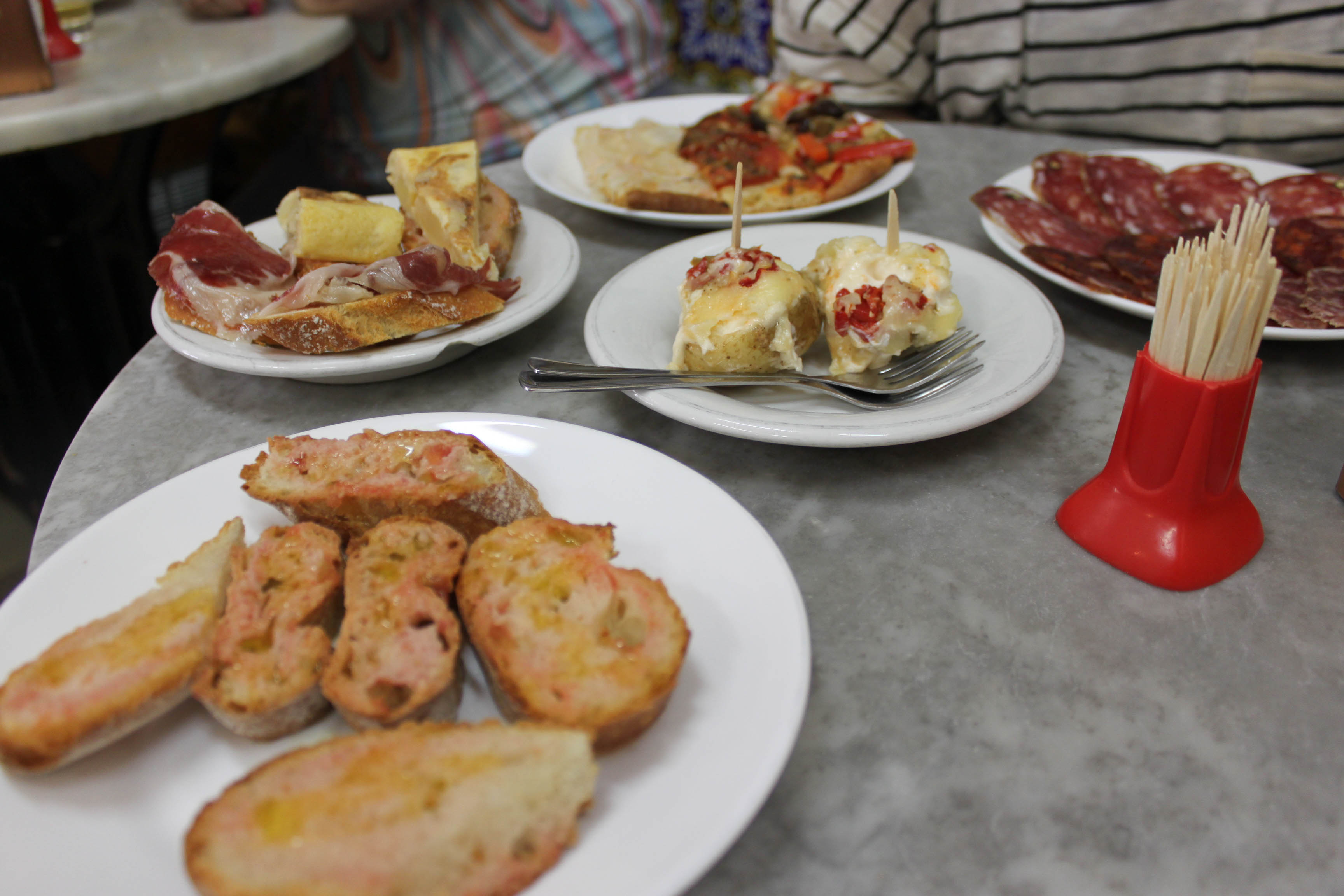 El Vaso del Oro on 6 Balboa in Barceloneta 
Although the food wasn't anywhere near as delicious as Cal Pep, we passed a lively hour in El Vaso del Oro.  The staff were hilarious and welcoming at the same time.  We even tried some of their porter brewed in-house.  Not too bad!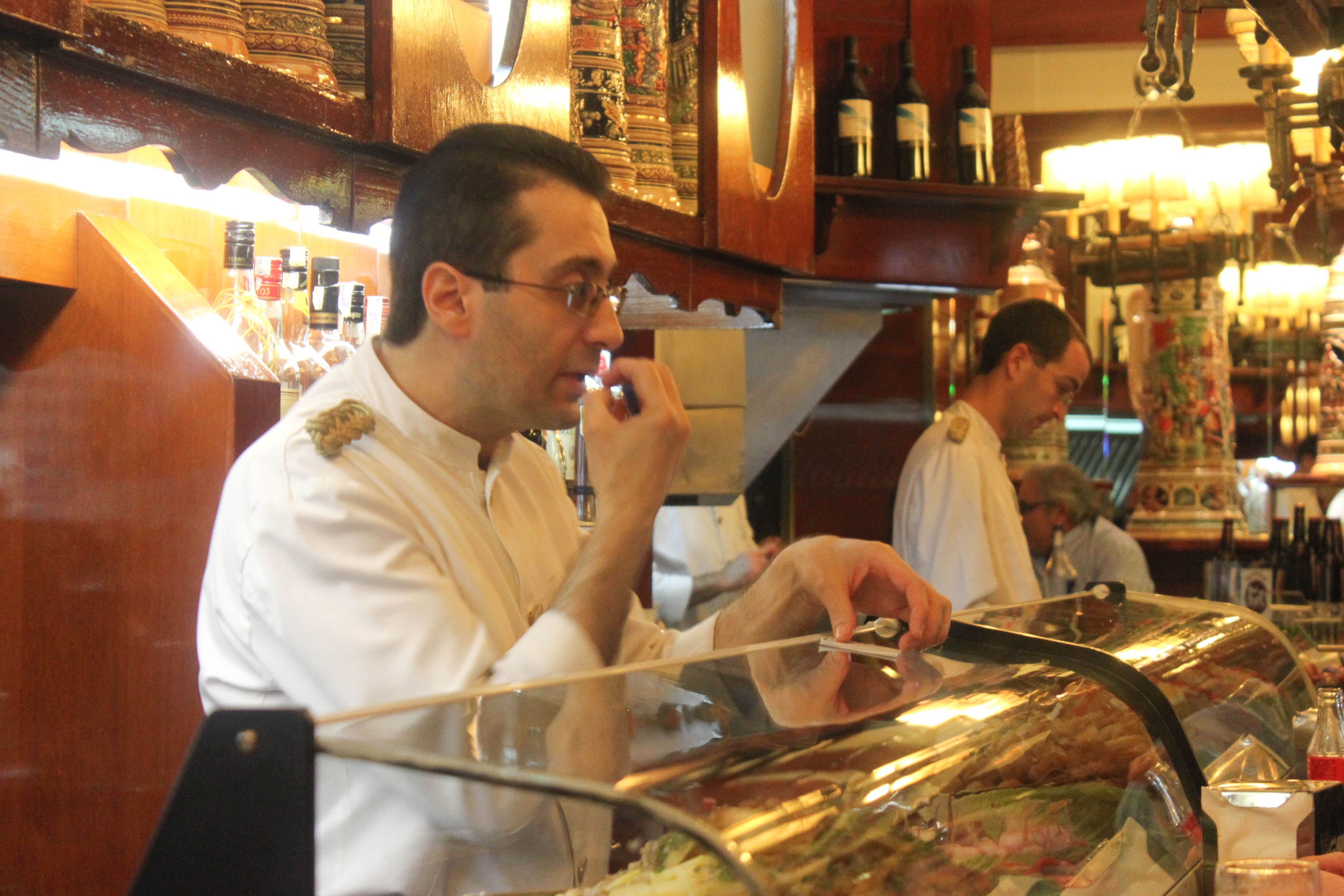 Ordering was like a game of charades due to the language barrier…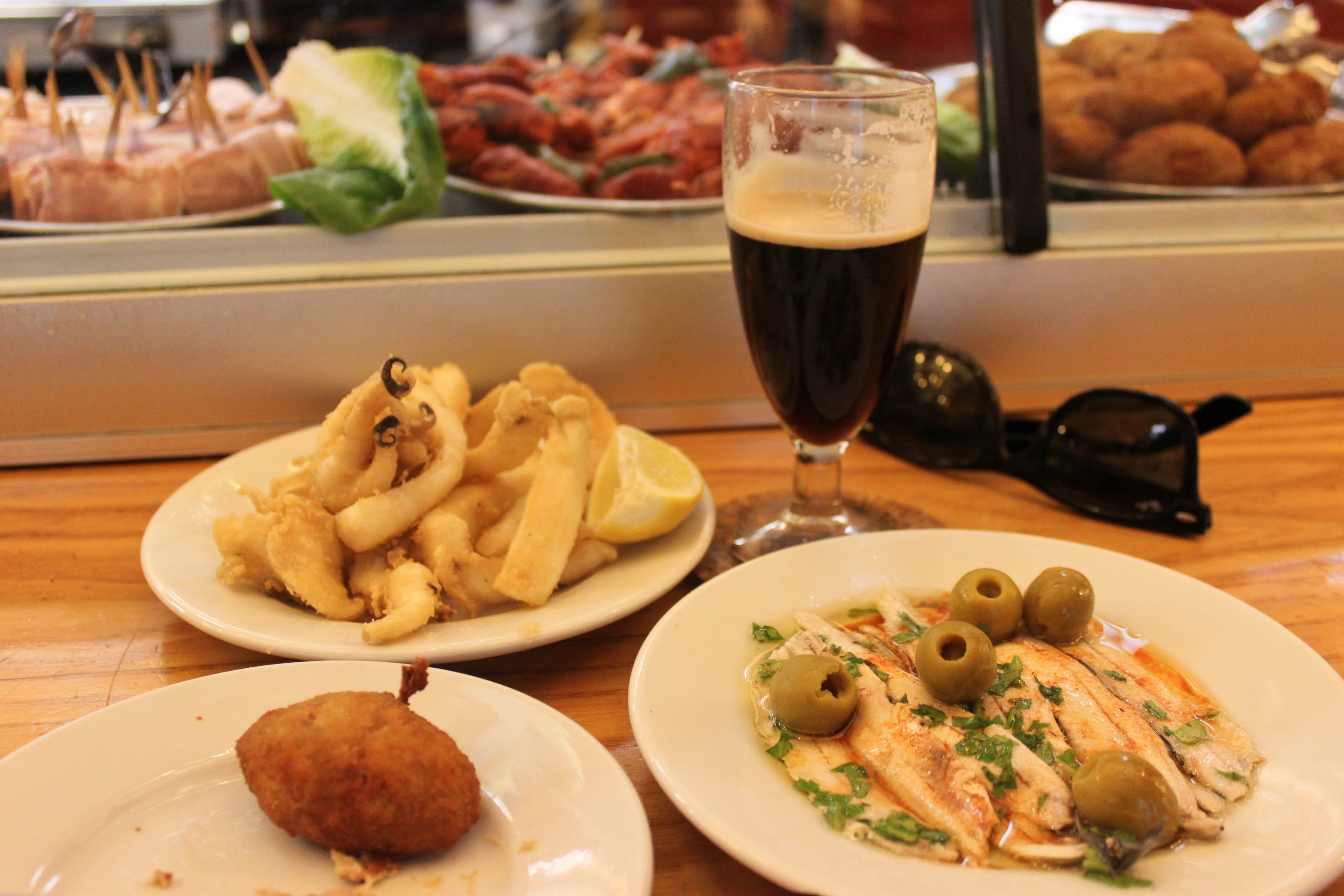 And, of course, there was a walk through La Boqueria….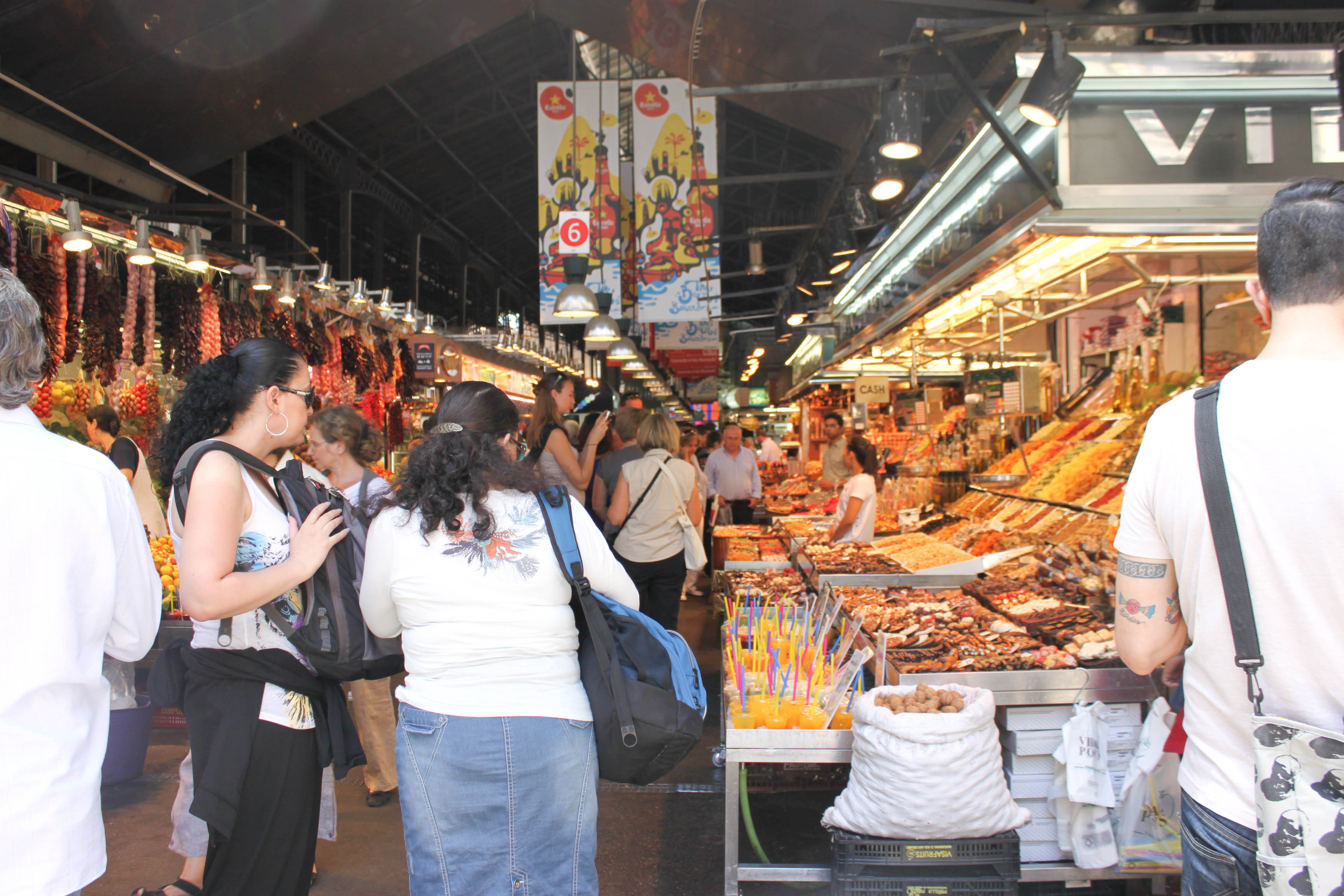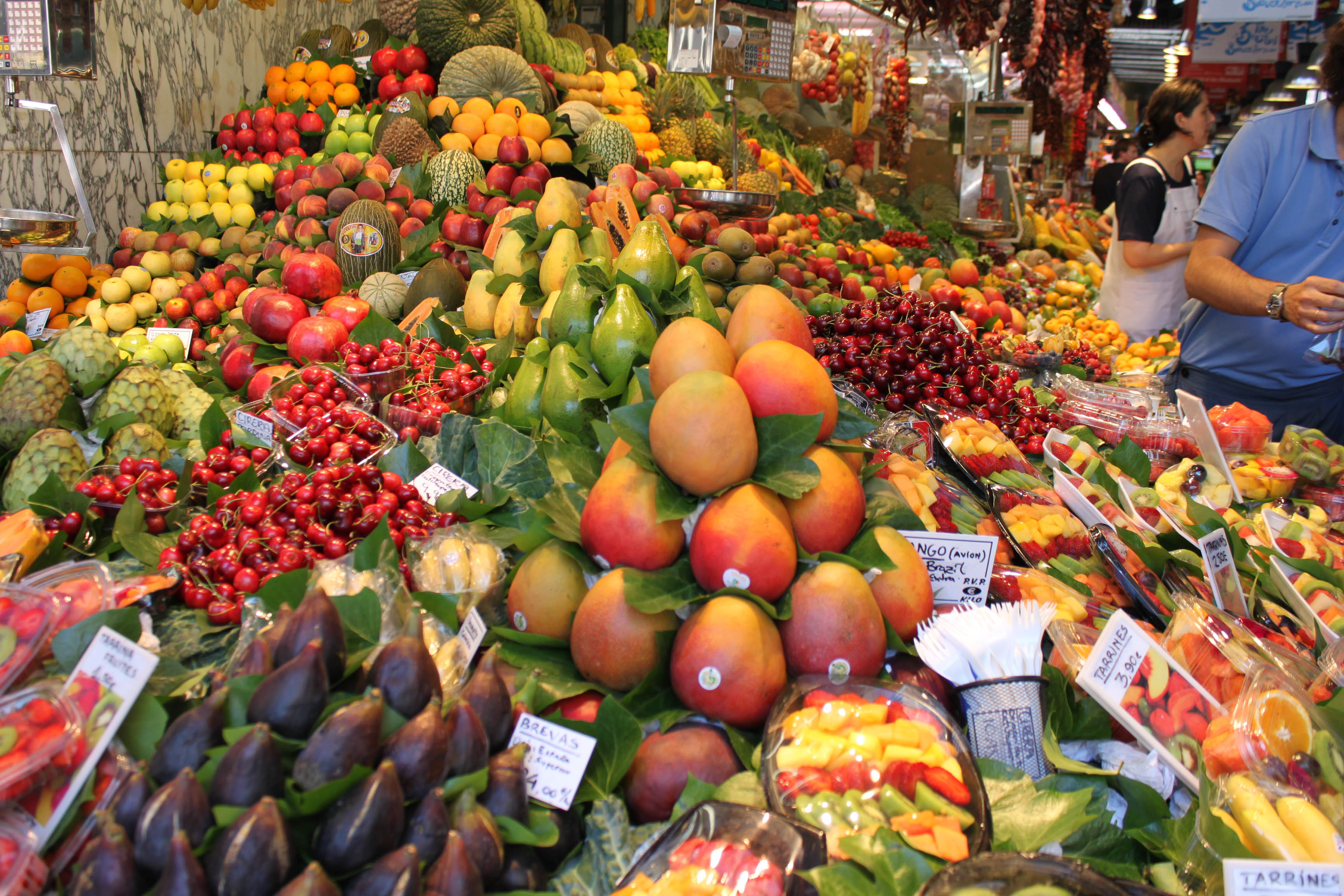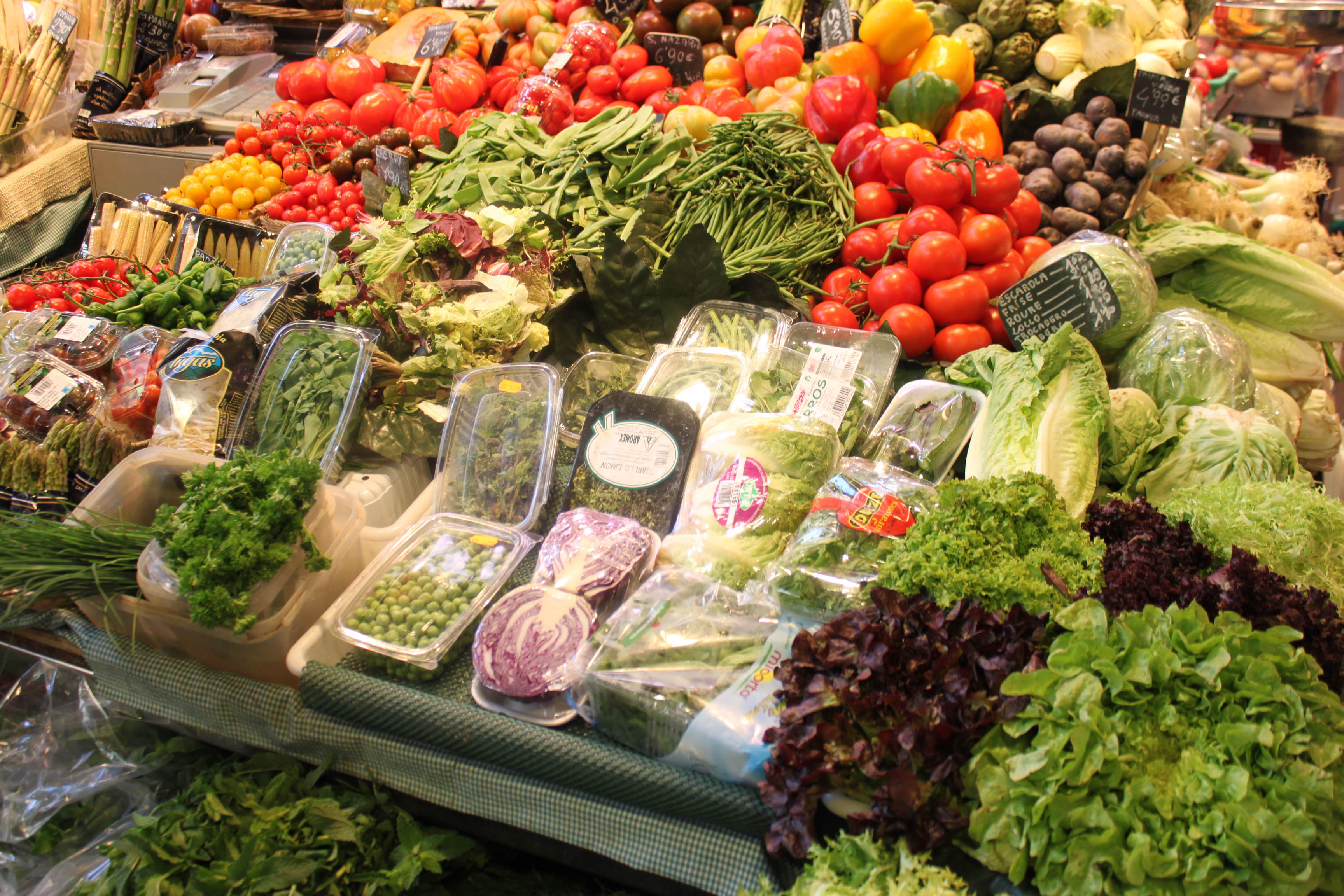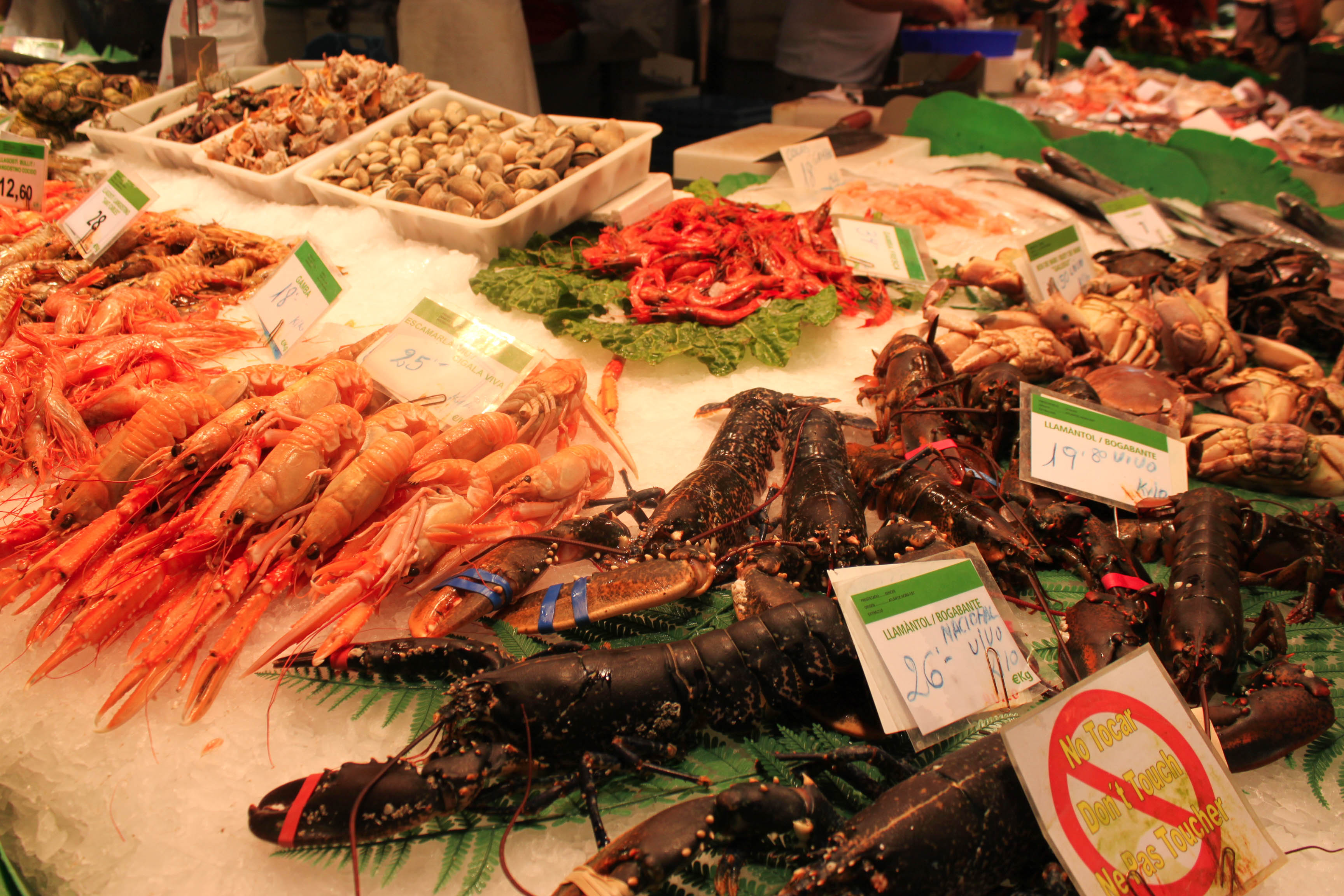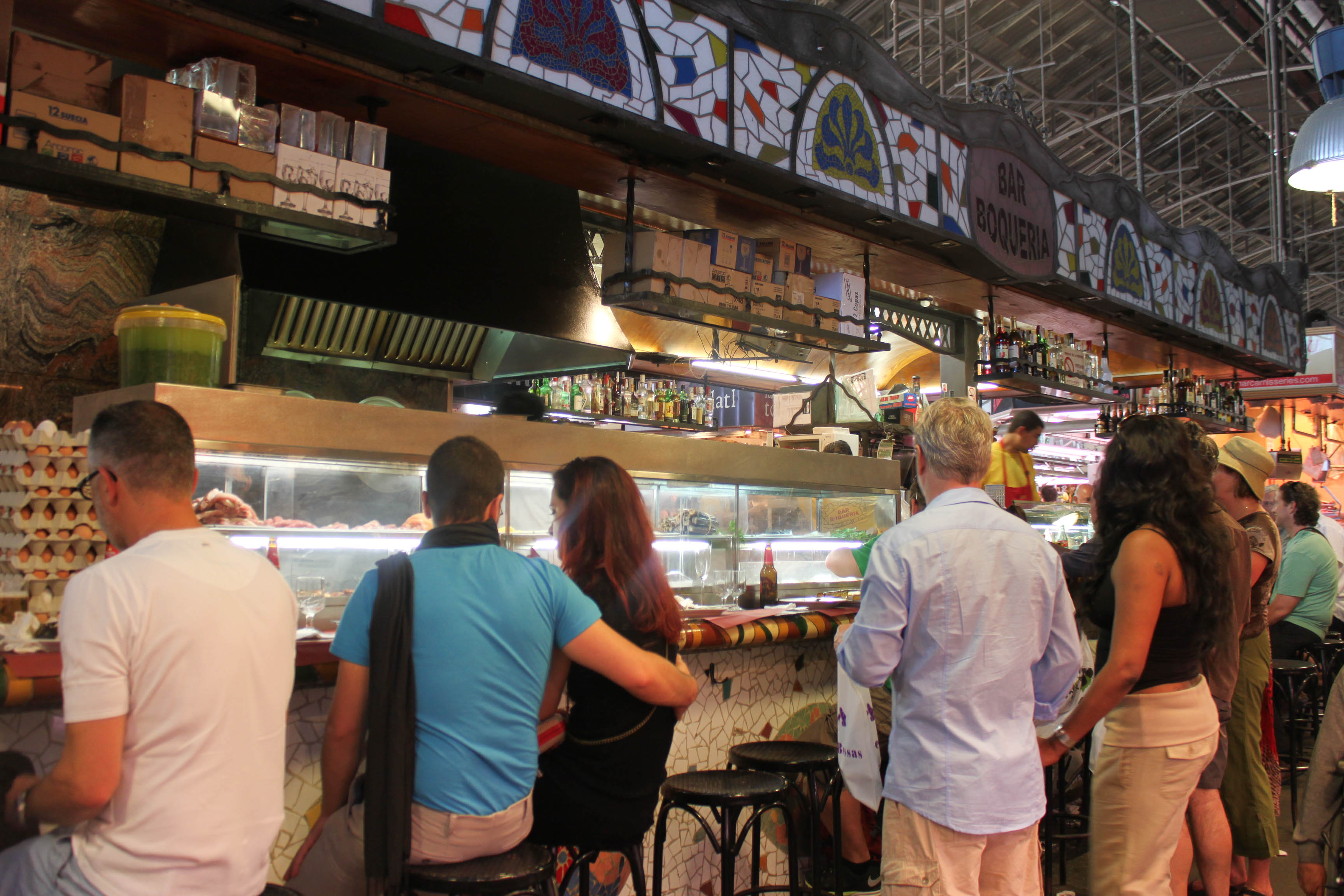 One of the best cities in the world, definitely in my top 5.  Can't wait to go back.  And get more of that Cal Pep tortilla.
TUNE
Local lad El Guincho strikes me as a Barcelona-based Jape.  Check out his track Bombay below.  Summer vibes!
Bombay by El Guincho (via the Hype Machine)
Categories: Blog Trips, Uncategorized