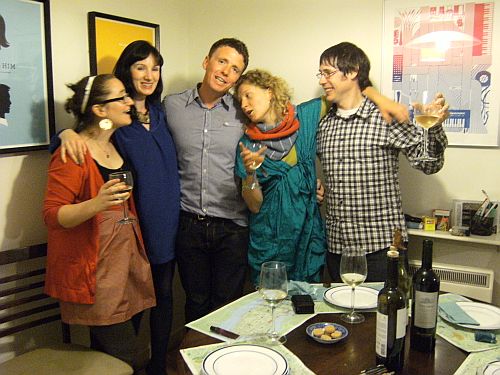 Aoife, Collette, Alan, Jocelyn and Alan (Niall behind the camera!)
So, we had our first Come Dine With Me last Friday night.  Thanks for all the support on twitter!  It was a fun night.
I'm only going to post the pics of what I cooked for Niall, Alan, Collette, Jocelyn and John.  I don't want to tamper with their vision of me as the cool, collected hostess.  Which of course I was.
So once all their marks are in, I'll post a further in depth look on the night (and day of cooking!) as well as the recipes etc.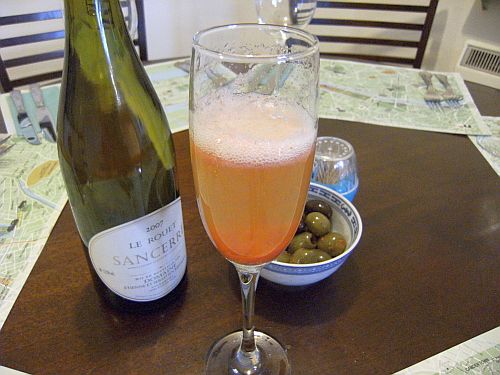 Strawberry Champagne – with Proseco, obviously.  Recession, anyone?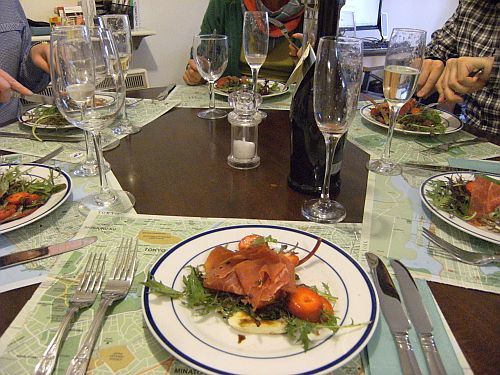 Strawberry, Halloumi and Parma Ham Salad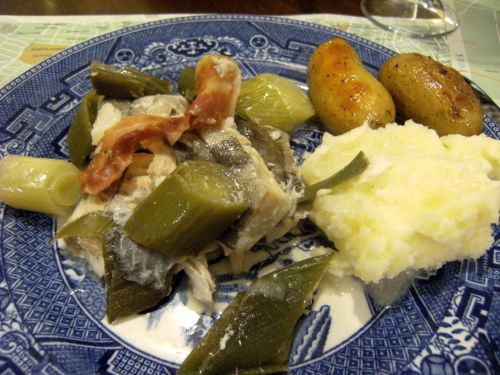 Fishy Leeky Mess with Spuds – you can see how it got its name!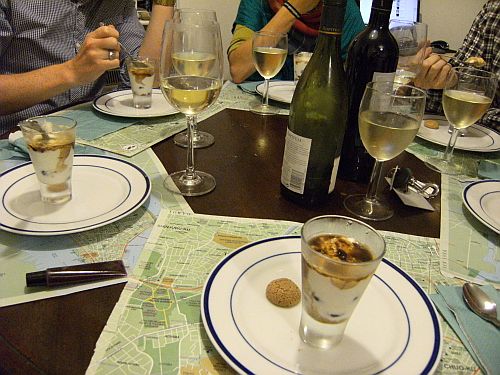 Muscovado Heavean with Amaretti Biccie
As soon as our neutral judge Fintan receives everybody's scores, I will be posting a full disclosure on the night that was.  Including a video which may or may not include drunken dancing to Billy Ocean's Get Out Of My Dreams and Into My Car…
Categories: Blog Trips, Dinner Tags: Come Dine With Me