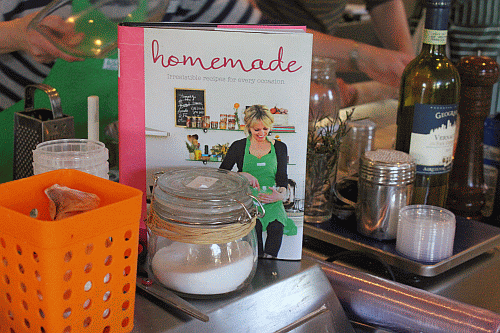 Last Saturday, I had the most gloriously foodie-indulgent day which began at The Village at Lyons in Kildare and ended in a Supper Club in Dublin 8.
My buddy Alan and I were invited down to Clodagh McKenna's Cookery School to take part in her Homemade Cookery course, which coincides with Clodagh's cookery book of the same name.  It was my first visit to The Village at Lyons, and as you'll see why by the pictures after the jump, it certainly will not be my last.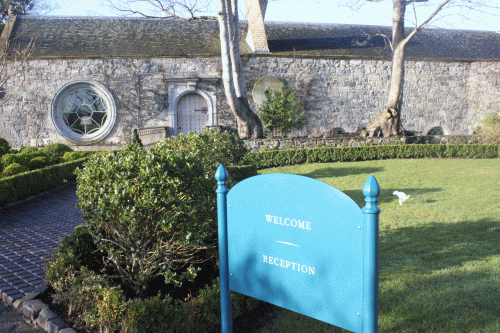 After driving around a few windy and bendy roads from Celbridge, it's hard not to miss The Village at Lyons by the giant, almost fore-boding front gates adorned with, yes, lions.
At the end of a rather long driveway, you're greeted by what looks like a little Hobbit cottage.  Rather like the wardrobe in Narnia, you go through the front door and enter the most magical building.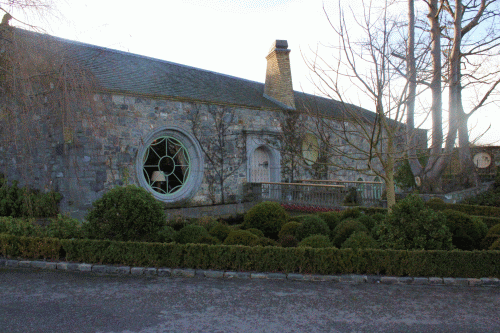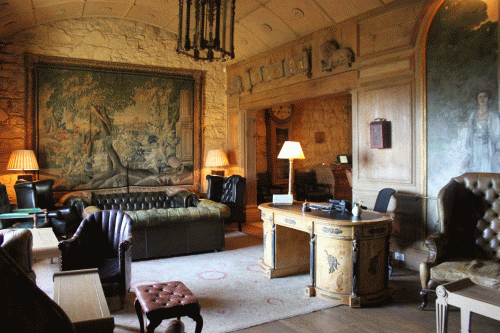 The stunning front room at The Village at Lyons guides you into a long corridor, which hosts the most beautiful looking dining room to your right as well as another beautiful restaurant room to your left until you come out into a precious little courtyard.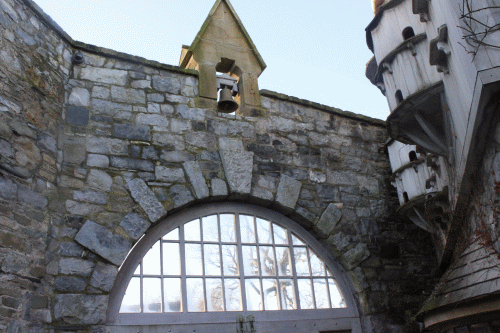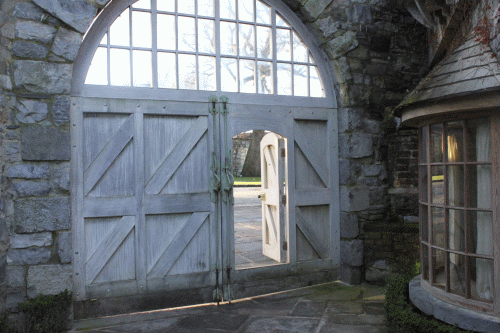 You step through the little door in the gate, and you reach another courtyard wherein the Cafe, The Cookery School and the Market Shop vie for your attention.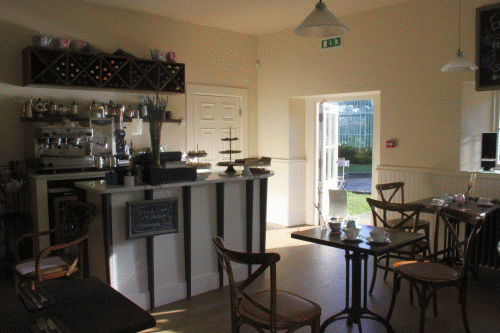 Clodagh's Cafe at The Village at Lyons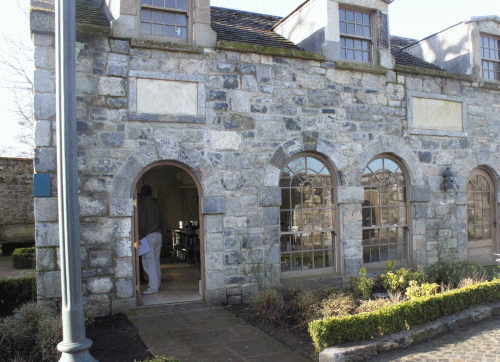 Clodagh's Cookery School at The Village at Lyons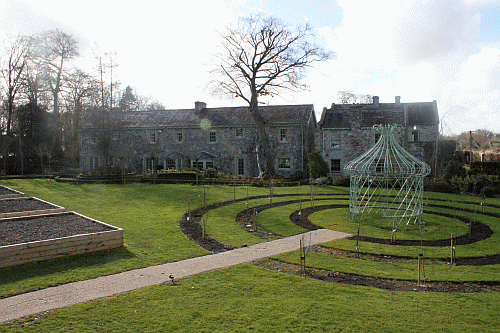 The garden behind Clodagh's Cookery School at The Village at Lyons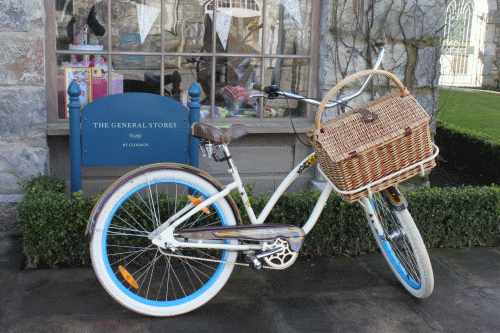 Clodagh's General Store at The Village at Lyon's
Upon arrival at 9.45am, we were ushered into the cafe for a pot of coffee brewed by Clodagh and given our cooking menus from the day while we waited for all of our classmates to arrive.
Our cooking menus had recipes for two separate dinner parties, all of which recipes appear in Clodagh's Homemade cookery book.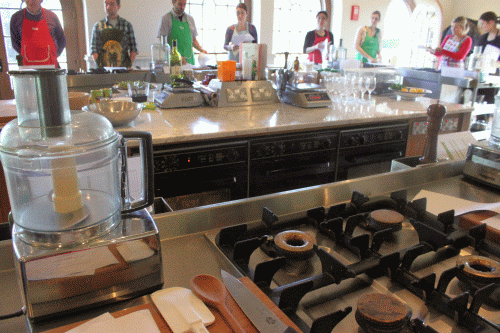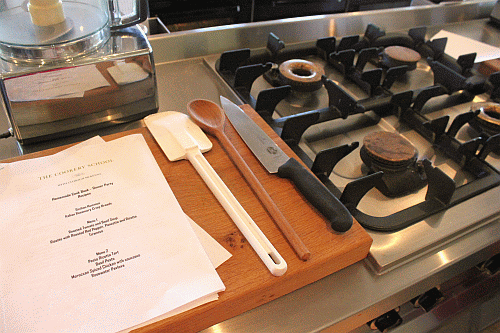 We were set to work in pairs and worked through most of the recipes ourselves, with Clodagh demo-ing three of the recipes for us.  It was a very fast-paced but relaxed day, and we even had a Tea and Brack break at 11am.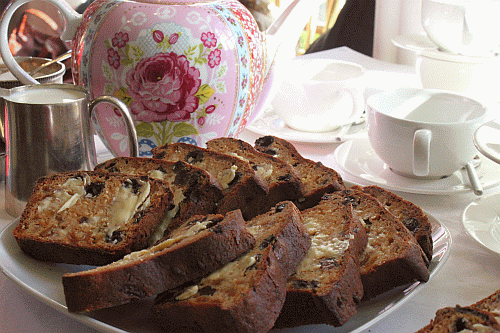 We made
amazing Italian rosemary crisp breads
a lovely roasted tomato and basil soup
an outrageously yumtastic pesto and ricotto filo pastry tart
delicious Moroccan spiced chicken with couscous
a stunning Tiramisu
a beautiful hazlenut pavlova
while Clodagh and her assistant Anne demo'ed the (ah-mazing) Sicilian hummus, the basil pesto and the roasted red pepper risotto with pancetta and ricotta.
I'd have to say that the best thing about the course is Clodagh herself.  Her enthusiasm and passion for food and her giving-things-a-go-approach is so infectious.  Such a sweetheart is she that I left wishing she was my new BFF (Best Friend Forever).
We ended our day with a beautiful lunch with some of the food we had prepared ourselves, sitting outside in the most lovely of settings, toddling off home with lefotvers at about 4.30pm, full and content.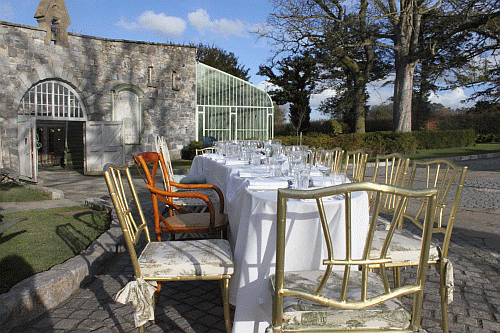 Lunch outside at The Village at Lyons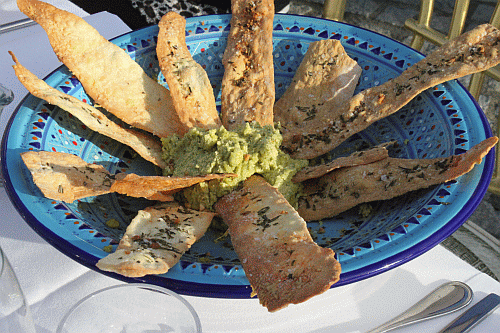 Italian crispbreads and Sicilian hummus – ZNOMZ!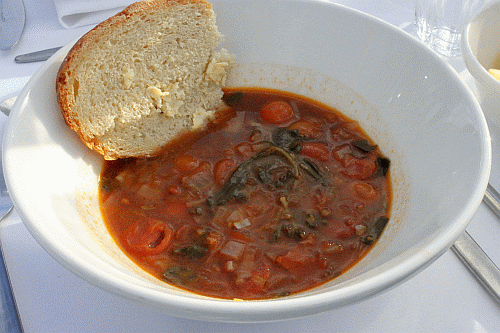 Roasted tomato and basil soup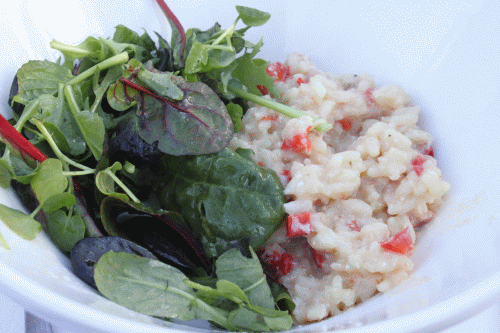 Roasted red pepper, pancetta and ricotta risotto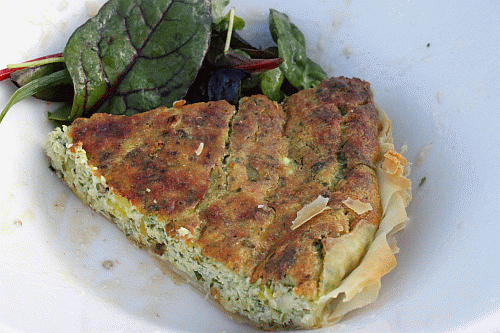 Pesto and ricotta tart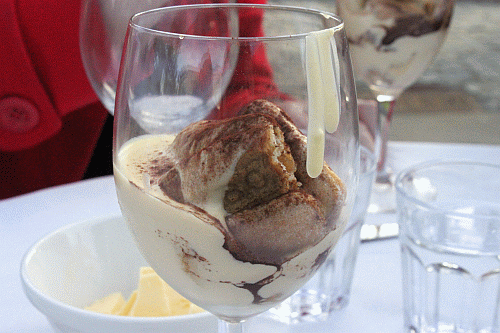 A fabulous booze-free light and creamy Tiramisu.  Unbelievable.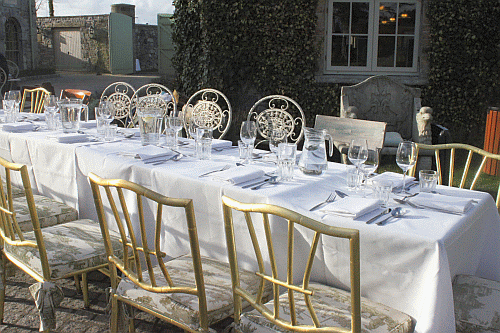 Even if you're not taking part in one of the cookery courses, The Village at Lyons is a beautiful place to come for a day out.  It's alongside a canal which would make for a beautiful walk, after which you can enjoy a cup of tea and a slice of cake in the Cafe.  One word of warning, however.  The shop is a dangerous, dangerous place and I would advise that you leave your wallet outside its doors, so wonderful are all of the things inside.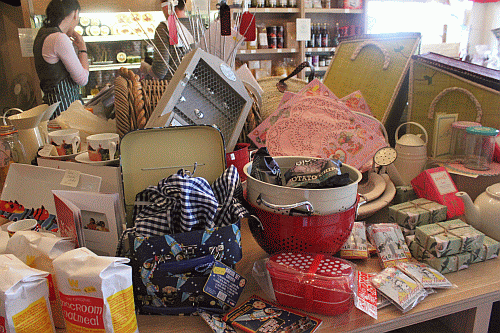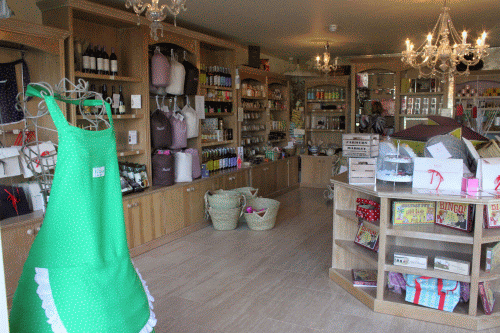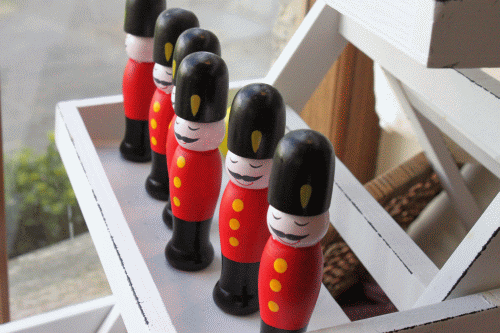 Have a look here for Clodagh's Cookery School schedule and also have a look here for information on staying over, which would be a really special treat.  They also do weddings once a week and the setting is just ah-mazing, so brides and grooms to be would do well to keep it mind.
I, for one, will be returning as soon as possible.  What a beautiful place.
Categories: Blog Trips, Uncategorized