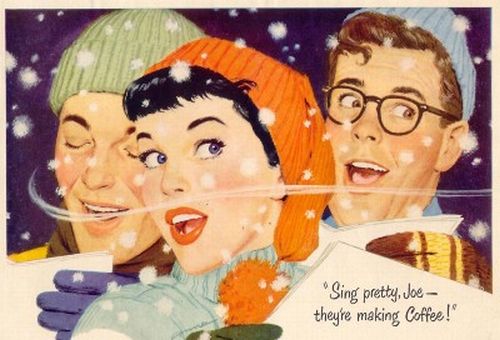 So. It's the 22nd of December. Two days to go. And I have bought ONE Christmas present. This present is for Niall's 6 month old niece who, amazing as she is, doesn't even know what Christmas is.
That's right, once again, I've left my entire family and boyfriend's gifts to the very last minute. Tomorrow, I shall brave the Dante's Inferno-style centre of town, gritting my teeth to try to keep from screeching all of my dwindling Christmas-spirit-and-goodwill-for-all-men out in the form of a primal scream in the middle of the Jervis Street Shopping Centre.
Damn, damn, damn. Why can't my prime-Christmas-pressie-giftees just be foodies like me? Then it would be sooooo easy.
After the jump, you'll find my Top 3 Last Minute Pressies for Foodies. If you have a foodie in your life that you've neglected until now, go with any of the below and you'll be in their good books between now and at least mid-April. Trust me.
TOP 3 (Last Minute) Foodie Pressies
Budget between €10 and €30
Jams, chutneys, cheeses and hampers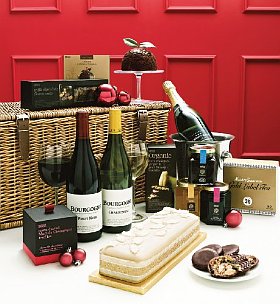 Pic unashamedly robbed from Marks & Spencer

All foodies love things like Apple & Pear Chutneys, Cheese Boards and hamper baskets full of delicious goodies.  Marks & Spencer (in the Jervis Street Shopping Centre or on Grafton Street) have fantastic gifts for foodies that are both deliciously packaged and good value.  For example, their Risotto Gift Pack not only includes all the neccessary ingredients for a beauitful risotto, but it includes a genuinely useful risotto pan.
Another place in the city centre offering lovely hampers is Fallon & Byrne on Exchequer Street, not far from Grafton Street.  Their hampers tend to be filled with Italian style goodies such as Amaretti Biscuits and lovely coffee, and are priced between €10 and €30.
You could alternatively make up your own foodie hamper by buying individual cheeses from Fallon & Byrne's well-stocked cheese counter, and pair it with some lovely chutney and crackers from the shop itself.   You could pop these all in a well-wrapped shoebox and create your own Recession Chic hamper!
Budget of €20 to €150
Anything by Le Creuset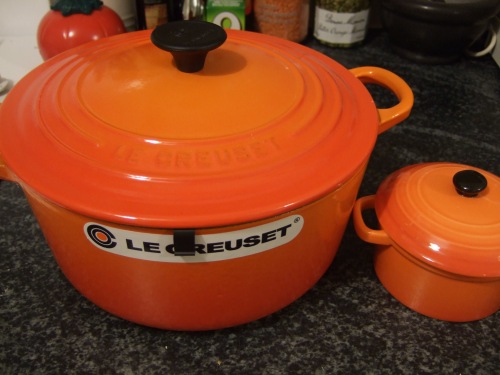 My beloved 22 cm Le Creuset Casserole alongside my equally beloved All Rooms €5 Butter Dish
Le Creuset are to cooks what Les Paul's are to guitarists. They are the most beautiful, sturdy, life-long lasting pots and dishes that a cook can own.
Depending on your budget, you could go for one of the much-sought after 22 cm Cast Iron Round Casserole (approx €130) – fabulous for casseroles and slow-cooked roast joints – or you could go for something small but equally stunning such as a Butter Dish (approx €15).
Arnott's in Dublin stock a wide range of Le Creuset products, and have a few of the most popular products on sale at the moment.
However, if you have the time and the transport, I would strongly recommend taking a trip out to Kildare Village, the outlet shopping centre which houses a Le Creuset shop which stocks all of the desirable pieces at an average of 30% cheaper.   A Christmas miracle that can be taken advantage of all year round.
Now, if you're really skint, you can head into All Rooms on Liffey Street, where they sell a remarkably good Le Creuset butter dish fake for the grand sum of €5. Bargain!
Budget of €70 plus
A course at Ballymaloe Cookery School, Co Cork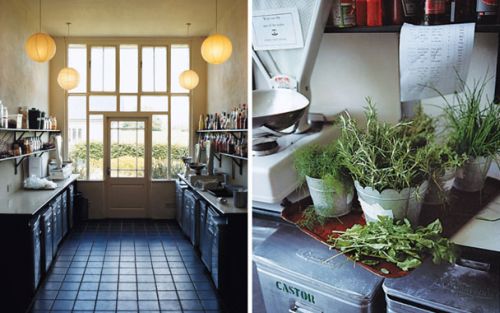 Pic appropriated from Gourmet Magazine On-line

If you can afford it, this is the best bet. And it has the MAJOR bonus of allowing you to book this on-line and present your lucky foodie with a print-out of the booking, thus giving your foodie a fantastic pressie without you really have to put in any effort at all.  Win!
Ballymaloe has arguably the best reputation for cooking courses in the country – and its reputation spreads beyond our nation's shores – and believe me, any cook or foodie would LOVE a course at Darina Allen's school.
There is the much sought after 12-week certificate course, but the school also offers a great deal of shorter courses, and the €70 afternoon demos, perhaps more suitable for the more casual cook. These short courses range from 5 days to 1/2 day, and the prices run from €85 right up to €545.
Have a look at their website for details of all the courses available.
Now.  I must away to bed to dream of fantastic gifts for  my loved ones which I can find under one stress-free roof.  Arnotts, I'll be seeing you tomorrow.
Categories: Blog Trips Tags: Last Minute Foodie Christmas Pressies