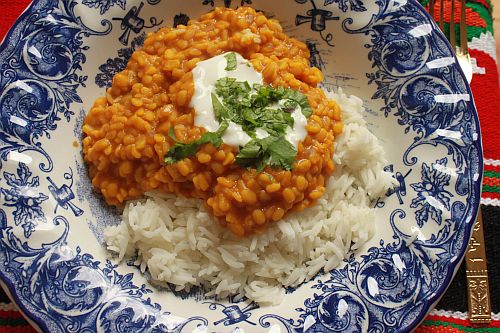 The deliciously long title of this particular post was created by my buddy @Fensterdj who tweeted it at me last week in reply to my update about going for a consultation at the Ayurveda Centre on Stephen Street in Dublin 2.
It's true.  I do have hipster tendencies – buying glasses from Specsavers Mens Department, going to Billy Ocean concerts "ironically" etc.  But it wasn't these tendencies that brought me to the Ayurveda Centre.  Rather, it was the gift of a consultation voucher combined with the cloud of lethargy that has been following me around for say, forever.
Ayurveda is an ancient Indian medical system, which focuses on how you can eat your way to better physical and emotional health.  In fairness, could it be any more perfect for a food blogger?
The advice given by the spectacularly lovely Dr Brennan – a GP turned Ayurvedic counsellor – is nothing that you don't know already.  I mean, you really know it.  Eat bigger meals during the day and smaller meals at night, don't over eat, exercise, drink nice digestive teas, cut down on stuff that's bad for you…
But, the act of going to the bother of making an appointment and talking to someone about these things should not be underestimated – it can often kick start that oh-so-often elusive inner motivation to get healthy.
Head to the Ayurveda website to see if you think it's for you, but also to get some of the basic tips about the Vata, Pitta and Kapha, the three basic personality elements, and how when one or more of these qualities goes out of balance, it can be reflected in your health.
Personally, I've found it a motivating exercise in helping me towards eating more healthily and in a more balanced way.  I'm very good at eating fruit and vegetables, but I'm equally as excellent at eating Pringles.  And there lies my imbalance
One of the interesting parts of Ayurveda is that the consultation includes a dietary plan for you.  You're given a list of foods and ingredients which help to bring your Vata, Pitta and/or Kapha back into balance.
Since it's my Kapha that is out of balance – hence my lethargy – I'm in need of things like Fennel, Moong lentils, Kale, and loads more.   I should be staying away from not only junk food, but things like tomatoes, avocados and some pulses.  Interesting!
As it suits my work schedule at the moment, I've been having my main meal during the day, as recommended to balance my Kapha.  Daal is a great one to make the night before and take into work, as you can make hoige batches of it and in fact, it can taste better the day after you cook it.  Win!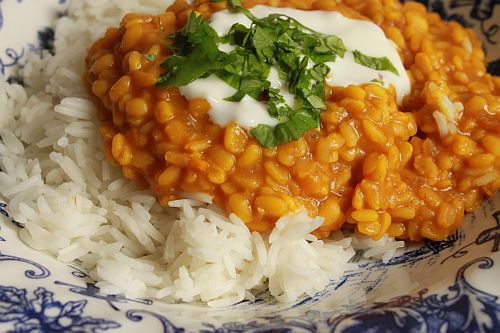 What you need for a lovely Daal for 2 to 4 people
About 150g of moong lentils

Enough vegetable stock to cover lentils in pot – 300ml or so
Another 300 ml of hot water ready to pour in throughout 20 minutes if needs be

1 tbsp of fresh ginger, finely diced
1 white or red onion, finely chopped
2 cloves of garlic, finely chopped
1 tbsp of tomato paste

1 tbsp ground coriander
1 tbsp ground cumin
1 tbsp turmeric
1/2 tsp cinammon
1/4 tsp cayenne pepper
Start by rinsing your lentils in cold water.
Heat a bit of oil in a pot and start frying your onions.  Once they've softened, after 4 minutes or so, add the chopped ginger and garlic then fry for a further 3 minutes.
Now you can add the vegetable stock, followed by the lentils and spices.  Mix everything around, bring to a boil, then reduce the heat.  Let the Daal simmer for 20 minutes or so, until it has thickened up beautifully.  Stir it from time to time and top it with your hot water as and when it needs to be.  It should be a lovely thick soupy texture.
I served it up with some Basmati rice, with a dollop of natural yoghurt and a bit of chopped coriander sprinkled over the top.
NOM.
If you want any more information about Ayurveda, why not pop into their centre of Stephen's Street, between Capitol Bar and Bia Bar.  They have loads of lovely herbs, spices and teas on sale there too, so definitely stop by.
TUNE
Any excuse for a bit of Daler Mendhi's Tunak Tunak Tun. Amazeballs!