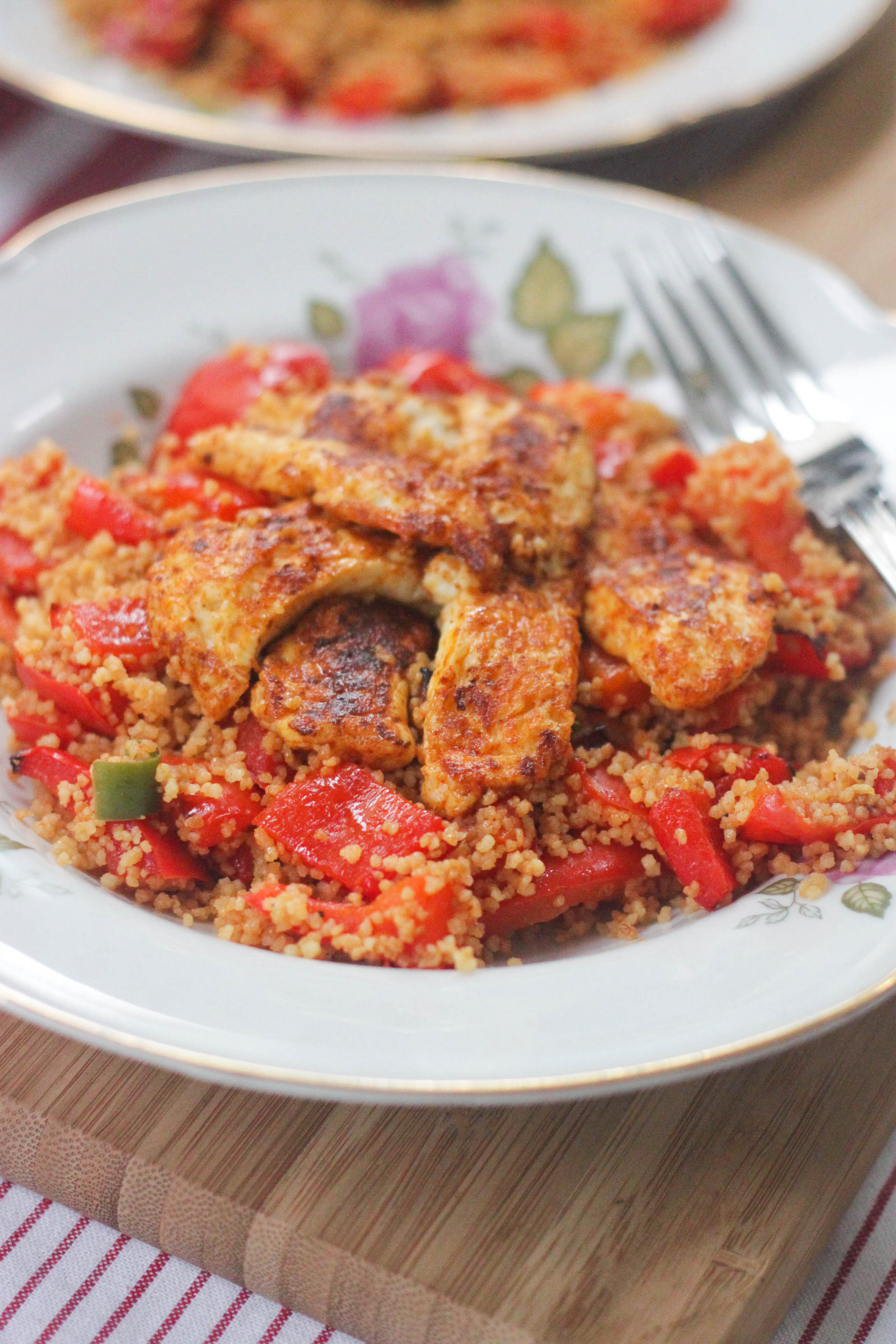 Halloumi is definitely one of my favourite things to eat. It's the most wonderfully meaty cheese that brings a guilty edge to any vitamin-packed salad.
On Wednesday afternoon, I took Niall for lunch in BiBi's, one of our favourite spots in our new neighbourhood. I was a little nervous and my tummy was being a bit belly-floppy. For, you see, after lunch I was planning to somehow get Niall to the Iveagh Gardens where, in the tradition of Leap Year, I was going to propose to him.
Boy, was I grateful to see an energy-boosting couscous with pan-fried halloumi cheese on the menu in BiBi's that day. The beautifully seasoned bowl of tasty goodness was brought to life by the addition of harissa to the couscous and a sumac-flavoured yoghurt keeping the heat of the spicy couscous under control. Niall enjoyed his smoked salmon tart too, blissfully unaware of what was about to happen.
I nonchalantly suggested a trip to the park, as it was an unseasonally sunny day. He fell for it. We grabbed one of BiBi's ah-mazing (and I mean ah-mazing) peanut butter brownies and some take-away coffees and headed for the park. And that's when I started acting weird. I found a quiet tree, got down on one knee and asked Niall to marry me. And…
…he said yes.
Today I recreated my halloumi salad for an engagement lunch. I think we'll be having Engagement everything for a while now as I doubt the novelty will wear off too easily. Engagement naps, engagement chocolate, engagement beers…you get the idea.
What you need for a Happy Halloumi Salad for 2
For the Toasted Couscous
2 red peppers
1 green chilli
2 cloves of garlic 
Salt
Pepper
Olive Oil 
1 cup of couscous
1 cup of vegetable or chicken stock
1 teaspoon of harrissa paste
1 teaspoon of runny honey
1/2 lemon
For the Pan-fried Halloumi
1 block of halloumi cheese
About 2 tablespoons of smoked paprika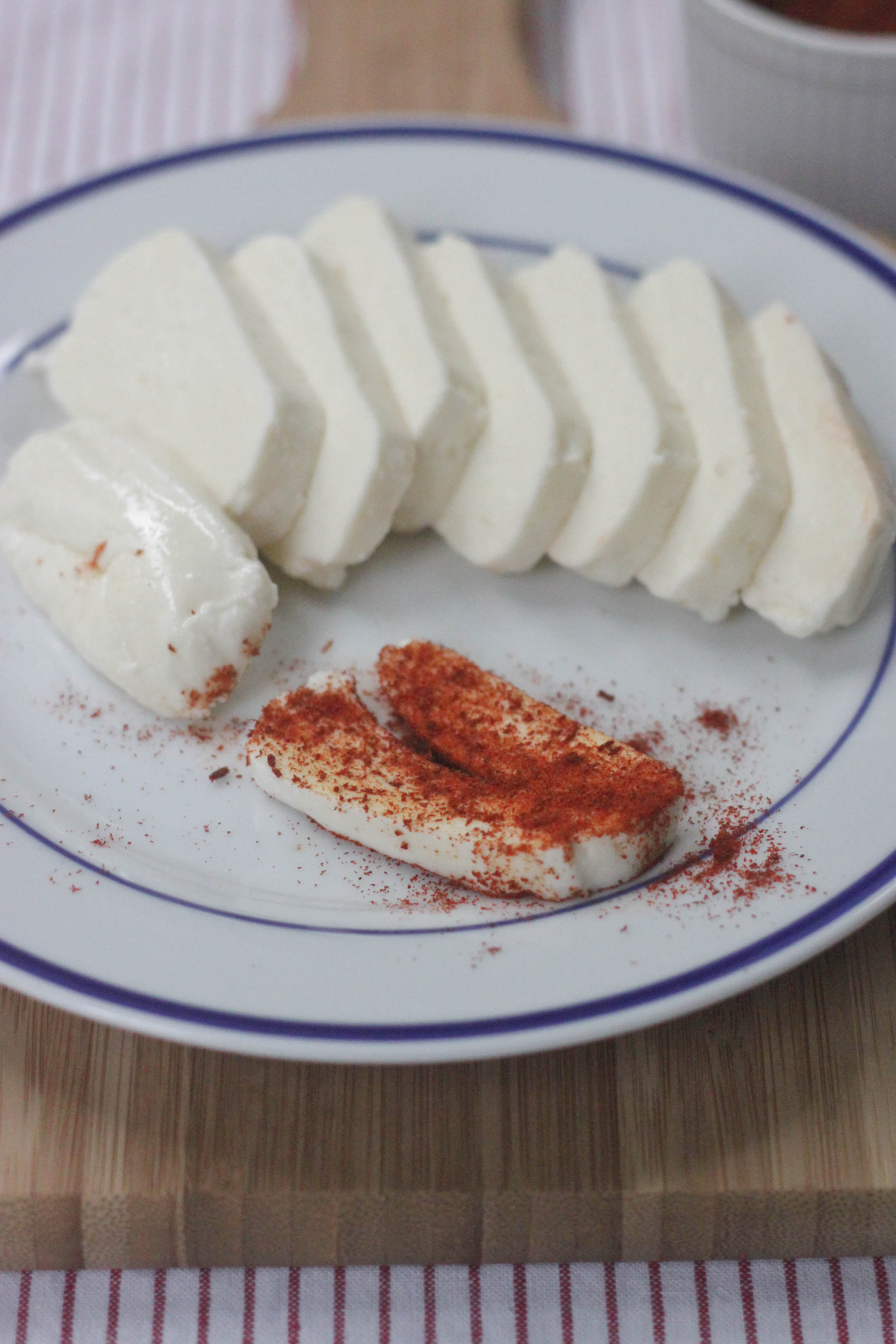 Pre-heat your oven to 200C/180C fan/Gas Mark 6. 
Deseed and roughly chop your red peppers and green chilli. Put in a roasting dish, sprinkle with a pinch of salt and pepper and drizzle with olive oil. Roast in the oven for 20 minutes until the peppers are tender. 
Meanwhile, make your couscous. Put a dry frying pan over a medium to high heat. Put in the couscous and toast it until the little couscous (cousci??) have browned. Now add the stock into the pan and let it sizzle and bubble, stirring quickly with a spoon the whole time until the couscous has completely absorbed the stock. Take it off the heat and transfer to a large mixing bowl. Set aside.
Now remove the halloumi cheese from its packaging and cut it into 2cm slices. Coat each slice with a sprinkling of smoked paprika, using your hands to coat them as evenly as possible. 
Once the peppers are ready, remove them from the oven and add them to the toasted couscous, mixing well. Add the teaspoon of harissa and the teaspoon of honey and squeeze in the juice of the lemon. Mix well and give it a taste, adding a bit of salt or more lemon if you like.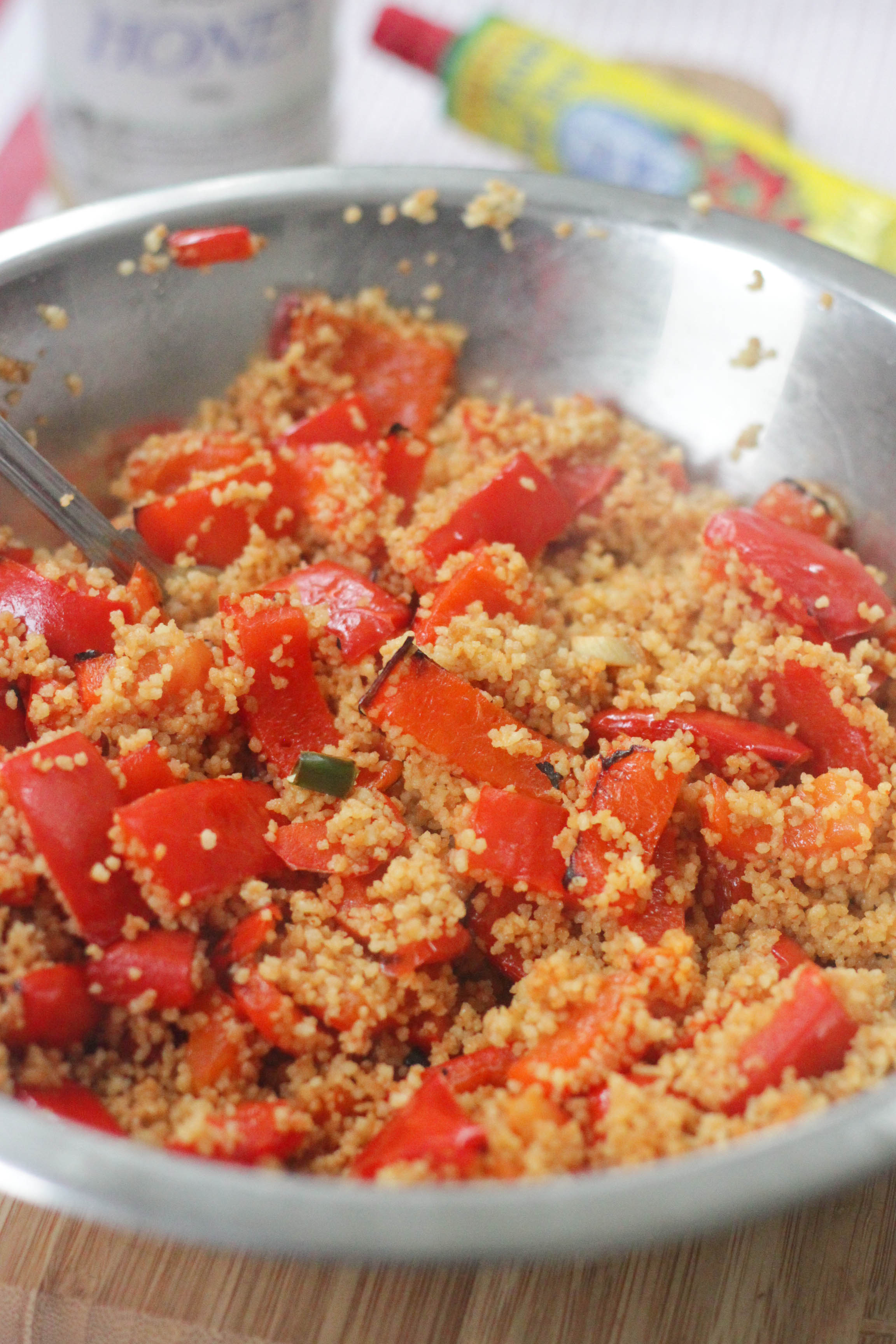 Now heat a drizzle of olive oil in a non-stick frying pan over a medium to high heat. Fry the paprika-covered halloumi slices for about 3 to 4 minutes on each side, until beautifully golden. 
Serve the halloumi slices on top of the couscous, with a dollop of natural yoghurt on top if you like.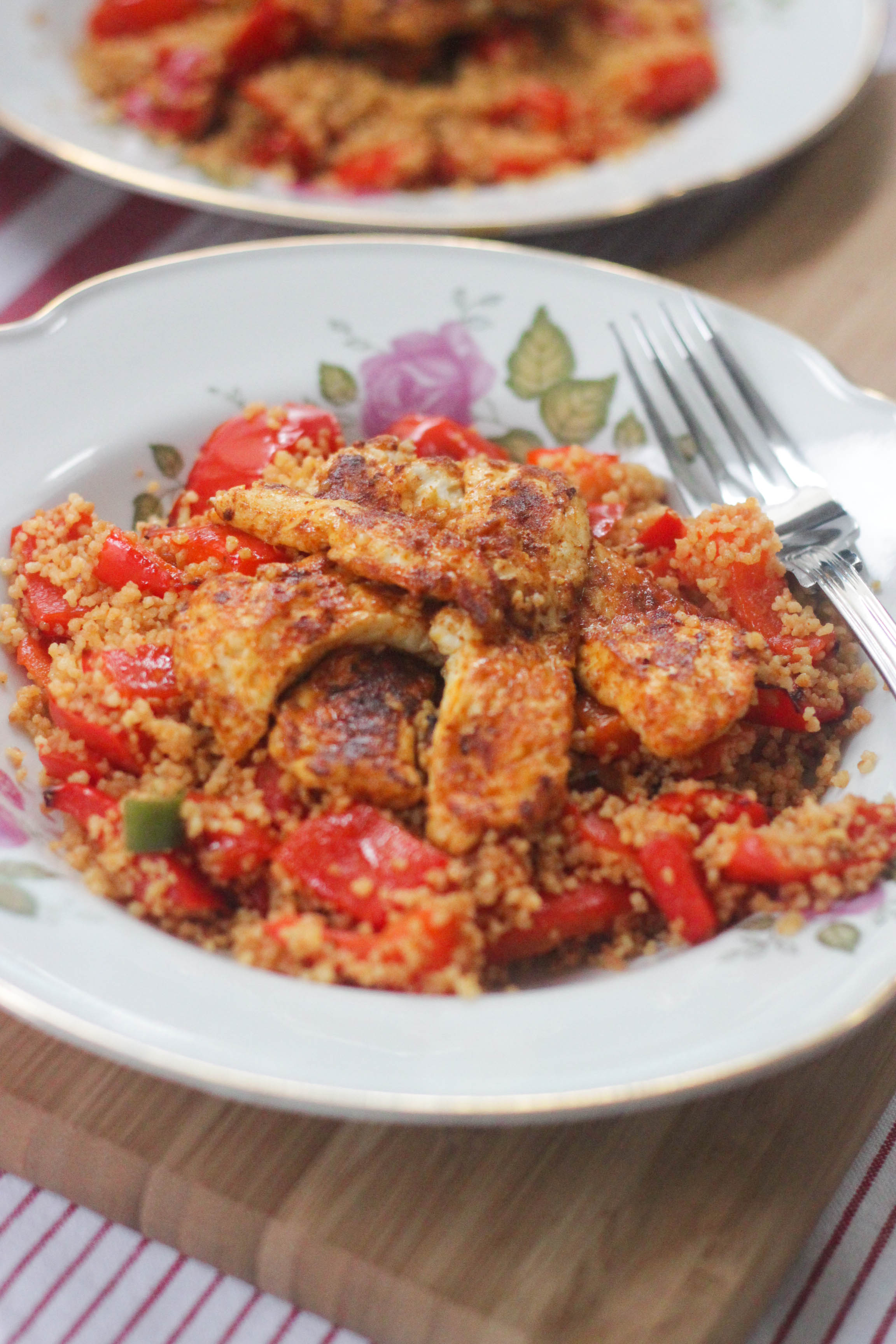 KITCHEN TUNE
This one's for Niall. And that's it! I promise I will not milk this engagement on any of my various social media platforms from now on
Categories: Lunch