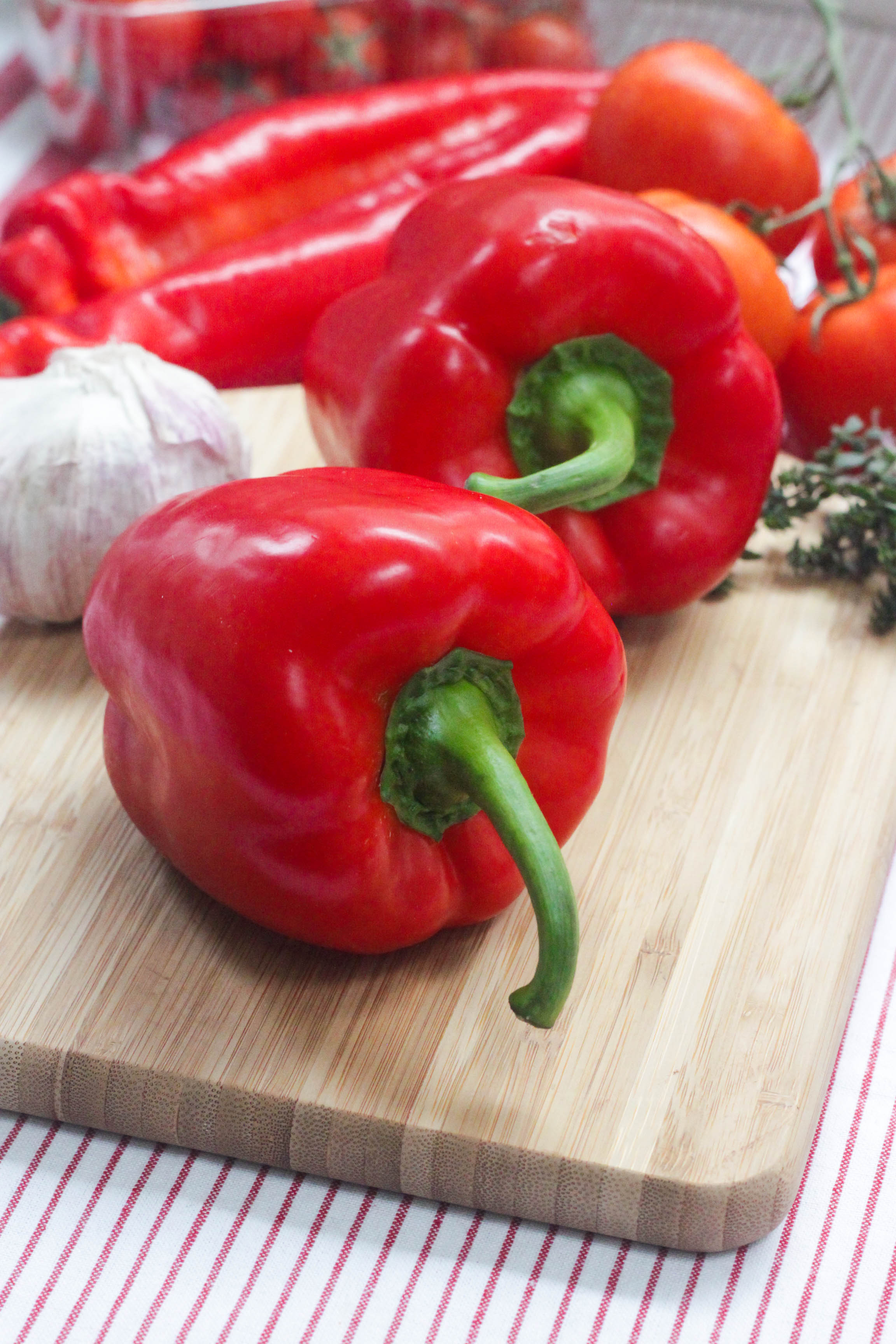 Everybody knows that tomatoes taste their best from mid-summer until early winter, when they've had a chance to do a bit of sunbathing. So why on earth did I make a tomato-based soup in the very early stages of Spring?
I had my Dad, Eugene, over for lunch last week and figured I could make some kind of soup with a few red peppers and cherry tomatoes that I had in the fridge. I threw the lot in a roasting dish with a few extra ingredients. An hour later, I had one of the yummiest soups I've ever made at home laid out in bowls for myself and Eugene.
However daft it was of me to make this soup outside of tomato season, it tasted so glorious that I simply can not wait to make it with really seasonally ripe tomtoms in late summer 2012.
I served mine with a dollop of soft goat's cheese which was really rather lovely, but if you left that out you could serve it to your vegan friends!
What you need for Roasted Tomato and Red Pepper Soup for 4 
About 25 cherry tomatoes 
1 regular tomato (just because I had it in the fridge! It's not really essential to the soup)
2 red peppers
2 long sweet red peppers (if you can't find these just use two more regular red peppers)
1 red chilli 
4 cloves of garlic 
4 fresh sprigs of thyme
Salt 
Pepper
Olive Oil 
250ml of vegetable stock
Soft goat's cheese, to serve (optional)
Start by pre-heating the oven to 200C/180C fan/Gas Mark 6. 
Put your cherry tomatoes into a large roasting dish. Quarter the tomato and add it to the dish. De-seed and roughly chop the red peppers and the red chilli and add to the roasting dish.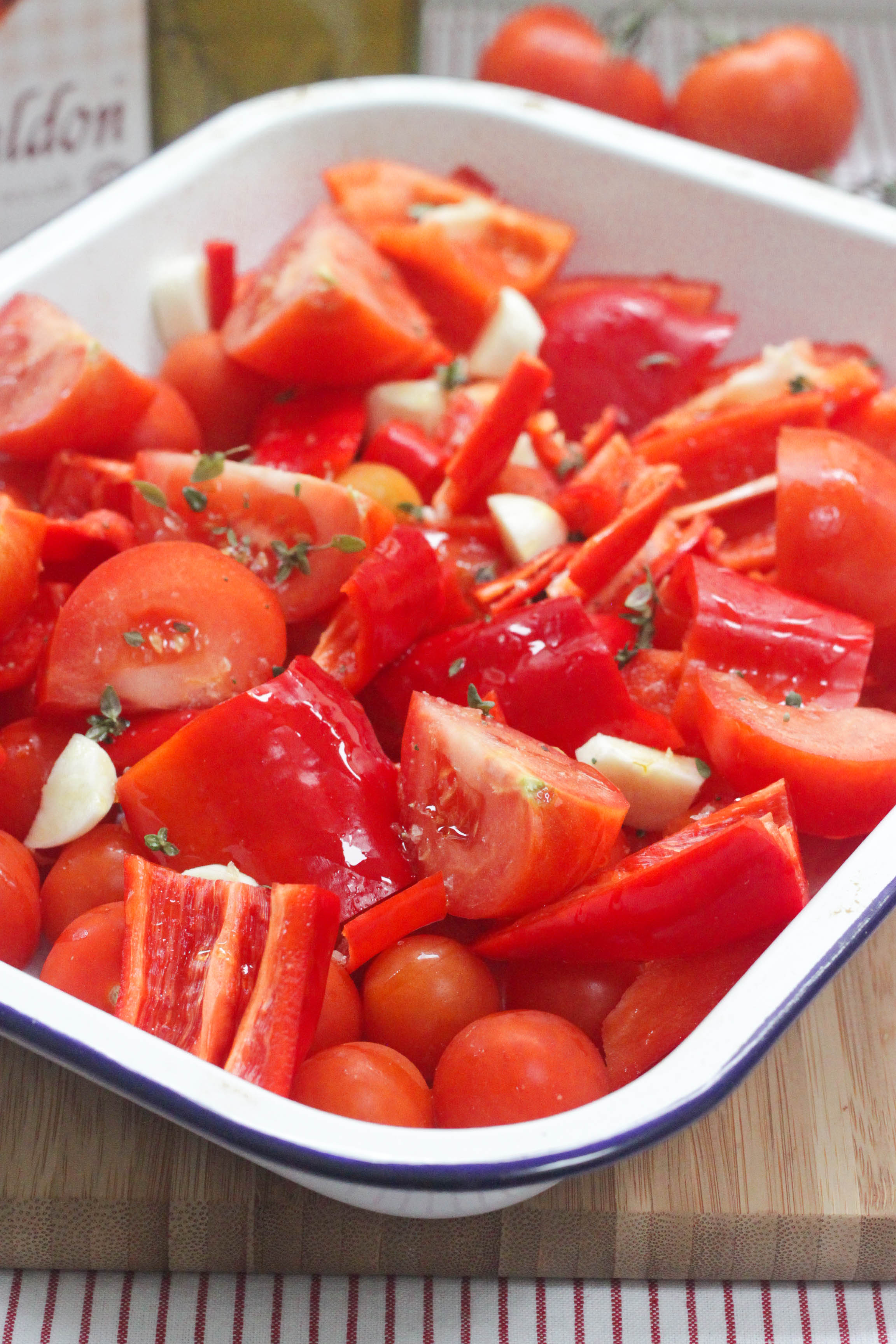 Peel and roughly chop the garlic and add to the roasting dish. Now pick the leaves from the thyme sprigs and scatter over the tomatoes and peppers. Sprinkle with a good pinch of salt and pepper. Drizzle with olive oil and roast for about one hour, until all of the veggies are lovely and soft and the tomatoes have burst open with the heat.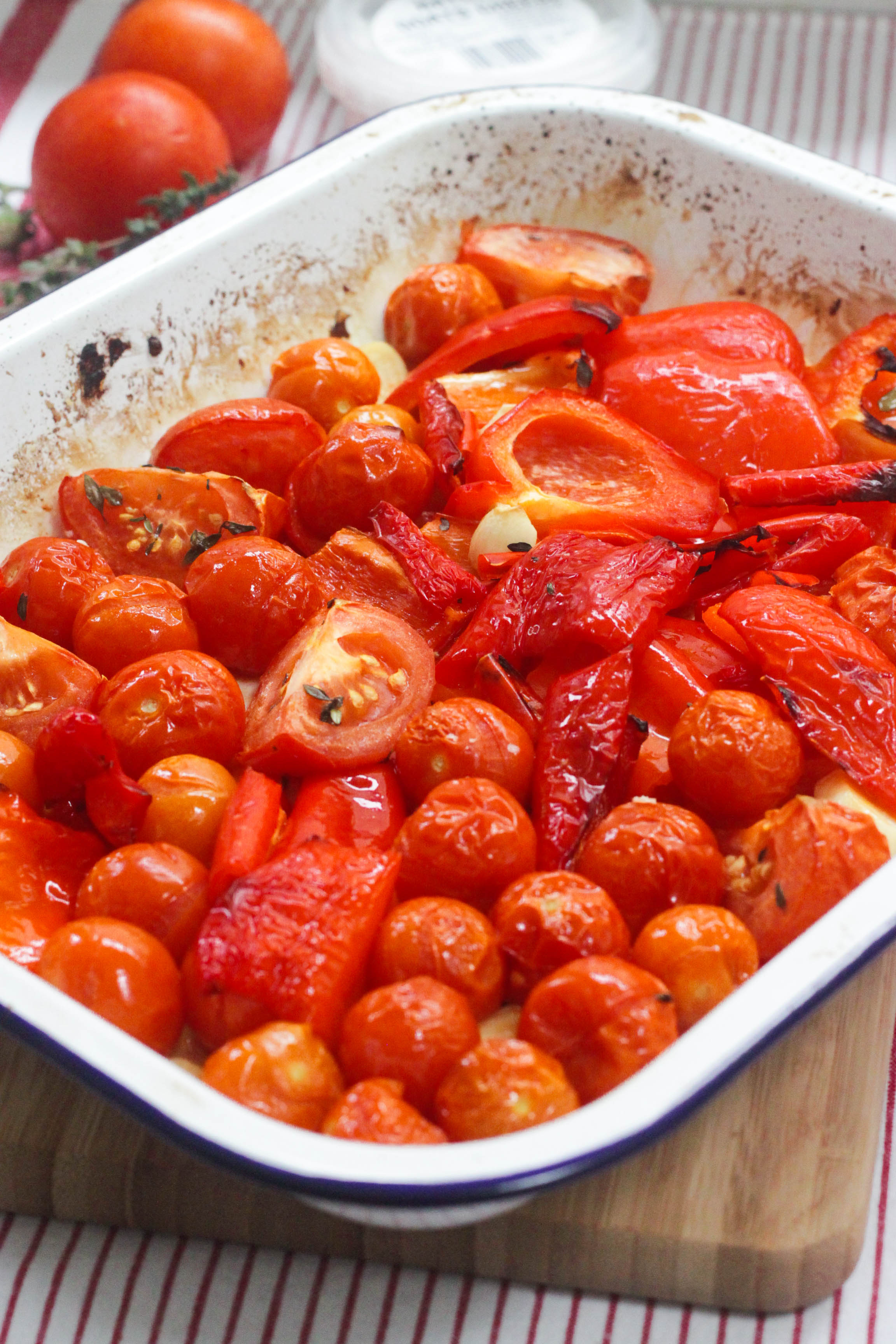 Transfer the roasted vegetables to your food processor and whizz until well blended (you can do this with a hand-held blender too but be careful – it'll be messy!). Transfer the pulped vegetables to a large saucepan and add the hot vegetable stock. Mix together well and simmer over a medium heat until it's hot and ready to eat. Check the seasoning and add another pinch of salt if you think it needs it.
Serve with a little dollop of goat's cheese stirred through the soup and with some nice bread on the side.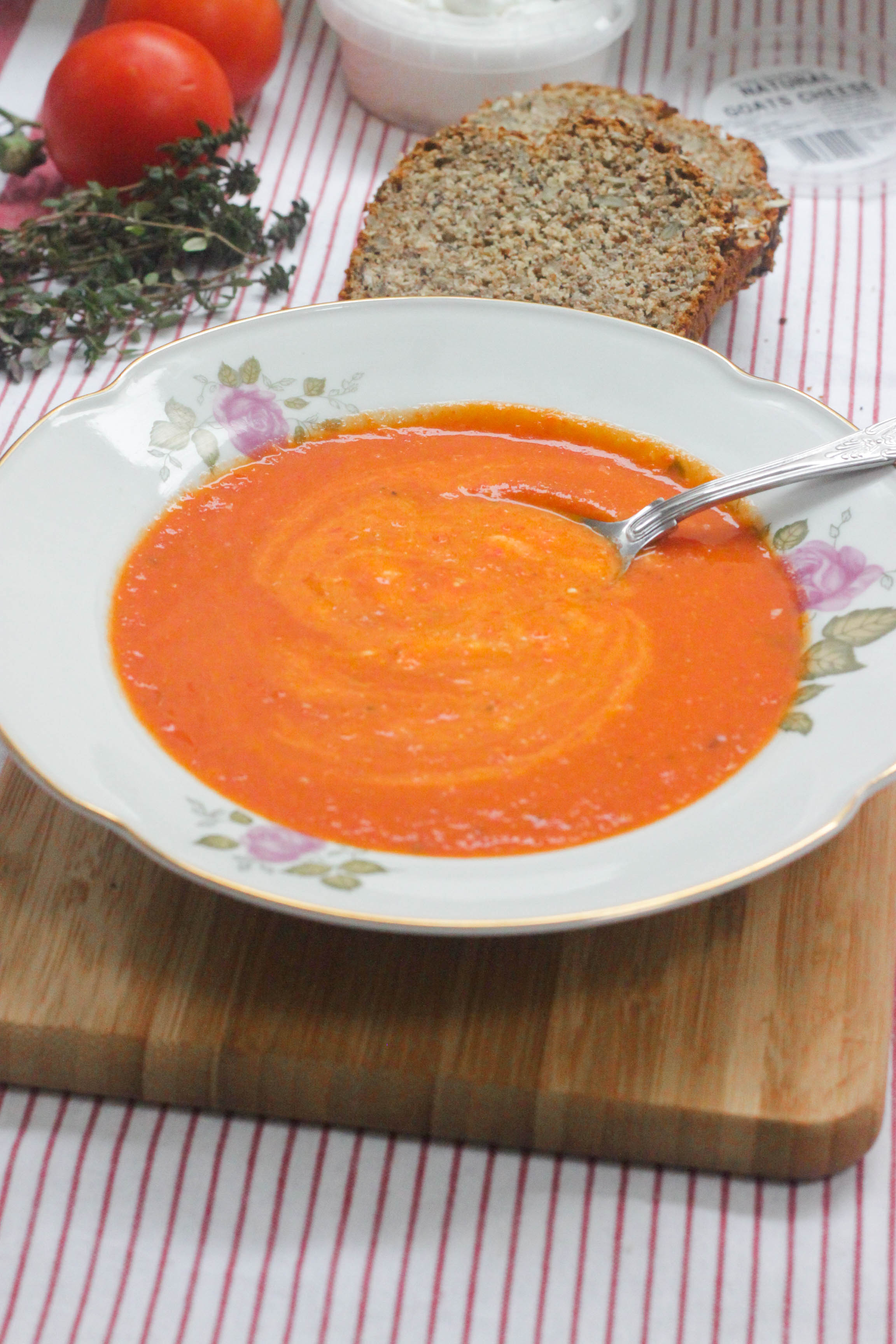 KITCHEN TUNE
In honour of my lunch guest, here is Dire Straits with Sultans of Swing, which will never not remind me of my brilliant Dad.
Categories: Lunch