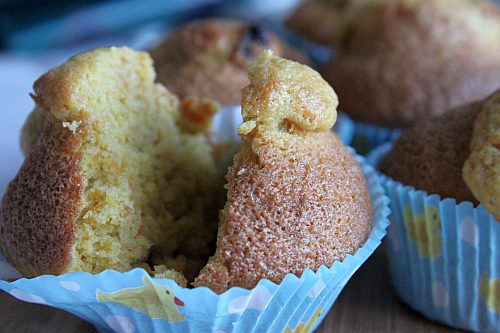 After two years of this blog, the most important thing I've learnt is that cooking is all about confidence.  This year, I'm determined to be less of a recipe slave – instead of looking at recipes for inspiration on what to eat, I want to look into my fridge and decide what to cook by seeing what ingredients are available to me.
I bought the most wonderful book last year The Flavour  Thesaurus by Niki Segnit but I've only recently felt the levels of confidence and cooking abandon necessary for taking on cooking without a recipe.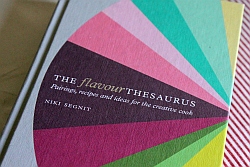 Ok.  Let's not go mad.  The idea behind this book is to allow cooks like me chained to recipe books a guiding hand into the world of flavours.  Once we've learned the basic skills of sauces and cakes and things, one could use this book to experiment with the flavours of those basic dishes.
My friend Jocelyn is my baking buddy.  She is a natural baker and cook, and has a supremely calming effect on me while baking.  If I was on my own, I'd freak out, but if something goes awry when Jocelyn is around, I always know it'll work out.  And, more importantly, if it doesn't work out, it's not really that big of a deal.
We decided last Friday to make experimental muffins using a basic Jamie O recipe for a muffin batter and The Flavour Thesaurus to come up with flavour combos.
What we ended up with were
Chilli and Chocolate Muffins
Carrot Cumin and Raisin Muffins
The rather wonderful Banana Cardamon Cinnamon and Ground Almond Muffins.
Maybe the baking experts out there can help me with the texture of our muffins.   They were very spongey and not at all crumbly like muffins should be.  I'm guessing this was due to the addition of too much baking powder?  You ca nsee the muffin mix almost exploded out of the muffin tops in the oven, leading to a cook looking muffin peak but a not entirely satisfactory texture.  Any tips?
By all means, please use your own muffin batter recipe as the below recipe wasn't foolproof enough for me.  Maybe you could also recommend a good muffin batter?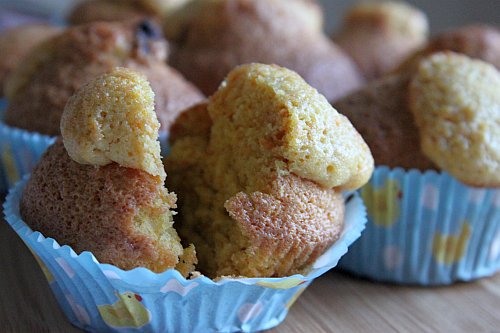 Jamie Oliver's Basic Muffin Recipe (makes about 12 muffins)
350g light soft brown sugar
4 large free-range eggs
300g plain flour, unsifted
2 heaped teaspoons of baking powder
Preheat your oven to 180 degrees C/gas mark 4.
Make a batter by mixing the eggs with the sugar until well blended.  Now fold in the flour and baking powder until you have a wet sticky mixture.  Jamie says try not to over do it with the mixing bit, which is perhaps where we went wrong, leading to our spongy texture.
Now you can add whatever ingredients you like.  I have made the original Butternut Squash Muffins following Jamie's recipe to a T and they turned out scrumptiously.  Below are how we got our experimental muffins together.
*We in fact made double the amount of batter above and divided it into three and made around 10 of each muffin style.  So below are rough guides.
Chilli and Chocolate Muffins
Add a good handful of chocolate chips to your batter.  If you don't have chocolate chips, get a good quality chocolate bar and bash it up into small chunks.
Get a teaspoon of dried chilli flakes and bash them in a pestle and mortar to thin out the flakes a bit.
Add to batter.
Divide between muffin tin lined with muffin papers and bake for 20 to 25 minutes, until risen and golden.
Carrot Cumin and Raisin Muffins
Finely grate a large carrot into the batter.  Add a handful of raisins and half a teaspoon of cumin.  We overdid it here with the cumin, adding a whole teaspoon. Too much, my friends, too much.
Divide between muffin tin lined with muffin papers and bake for 20 to 25 minutes, until risen and golden.
Banana Cardamon Cinnamon and Ground Almond Muffins
Mash up two bananas with a fork and add to batter (we only put one banana in, definitely needed two).  Add a teaspoon of ground cardamon, a teaspoon of ground cinnamon and about 50g of ground almonds to the batter.
Divide between muffin tin lined with muffin papers and bake for 20 to 25 minutes, until risen and golden.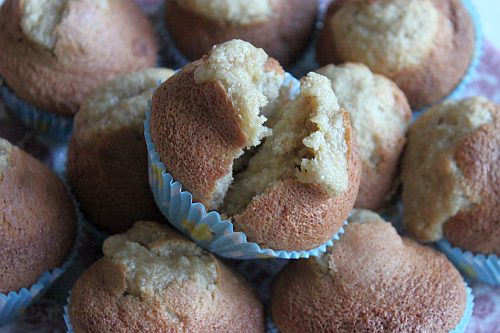 Jocelyn's Banana Muffins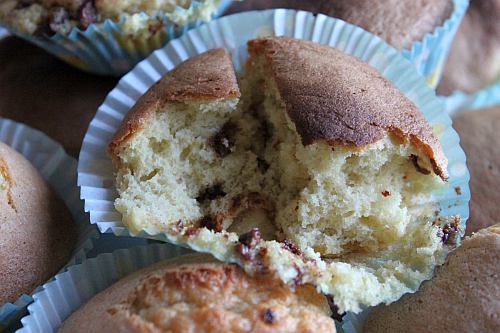 Our chilli and chocolate muffins , which curiously didn't rise as well as the other muffins even though they were made from the same batter.  Baking is SO WEIRD.
So…I think I'm done with muffins for a while!
TUNE
Cheesy, I know.  So sue me!
Paint By Number Heart by Martha & The Muffins on The Hype Machine
My friend Jocelyn
Categories: Baking