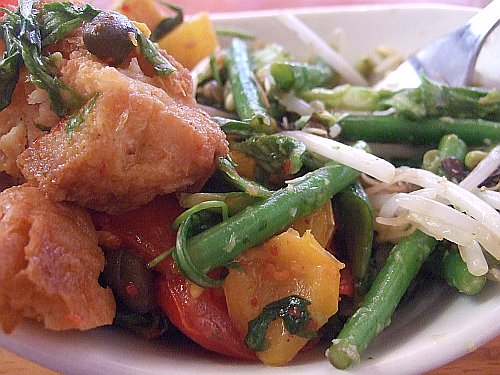 I was shopping in town for a dress for my good friend Lydia's up-coming wedding in France in June (found one in Monsoon, go team!) and snuck into Cornucopia on Wicklow Street for a delicious nutritious salad.
I got the small plate which is two salads for €4.50.  I went for the Panzanella (looks soggy and should be yuk but it was gorgeous) and a nice sprouty bean salad too.  Just reminded me what a wonderful little place it is.
Have you bought the Cornucopia at Home Cookbook yet?  It's for sale in the cafe as well as a few good bookshops around Ireland and it's on-line here.  Check it out.
Categories: Lunch Tags: Cornucopia yumminess