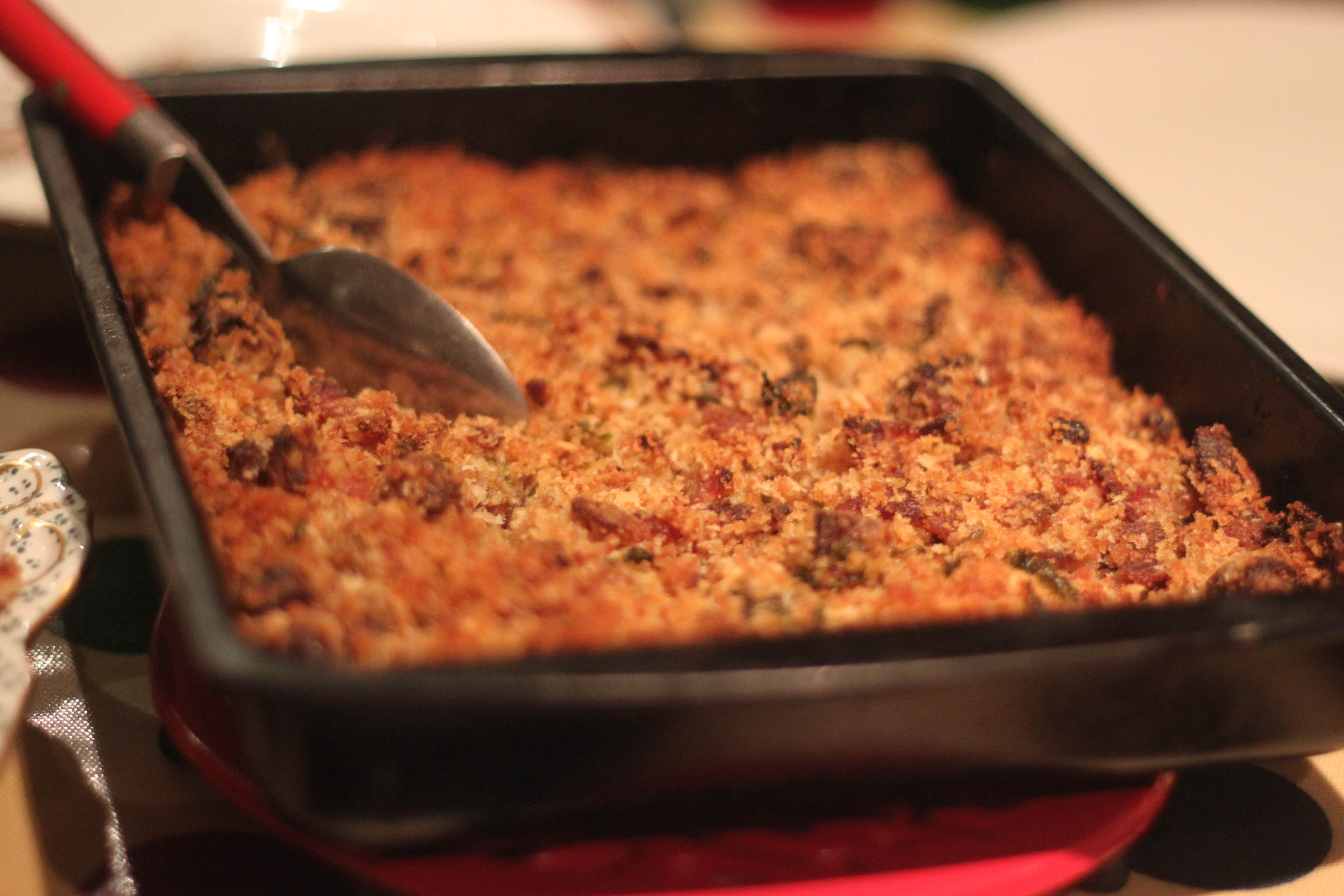 Thanksgiving has an awful lot to be said for it. Here are my main thoughts on it.
It's a secular holiday, meaning it's all inclusive. That is very good. Leading to my next point…
Everyone can enjoy it without feeling pangs of hypocritical guilt.
It gives people an excuse, or a reminder even, to take stock and be thankful for the good things in their lives. Like family, friends, Marmite, etc…
It breaks up November. Which, as we all know, can be an unforgivingly dreary month.
It gives you a perfectly valid excuse to have two feast style-dinners a year. Hello?! That's awesome.
This year, we were very thankful to be invited to our wonderful friends Ben and Anna's for Thanksgiving. They live in Stroud, in the beautiful county of Gloucestershire, England and so that is where we spent the last weekend of November this year. Ben is American so has hosted a few Thanksgiving dinners since we've been friends. This year's, however, turned out to be the most epic of them all.
We had wonderfully brined turkey, succotash, creamed onions, roasted vegetables, pecan pie, pumpkin pie, another pecan pie, lovely conversation and fantastic music, cuddled around a long table at Ben and Anna's Stroud cottage, joined by Ben and Anna's Gloucestershire family and friends.
There was a lot of chatter about the stuffing served with dinner. It turned out it was Anna's grandmother Molly's recipe. She was always known as Molly, rather than Granny, and Anna told us how she was a very independent and feisty lady who always did what she thought was right, however much society tried to tell her otherwise. Anna was very kind enough to share this recipe with me and you'll find it after the jump.
What you need for Molly's American Stuffing for about 6 people
1 finely chopped onion
6 rashers of bacon (streaky is best)
1 tablespoon of flatleaf parsley (curly parsley has no place here)
4 cups of white breadcrumbs
1/2 lb cooked sausages (use the yummiest scrummiest ones you can find), cut into 1-2 cm pieces 
1/2 teacup of olive oil, plus a glug for cooking 
In a big pan, cook the onion until soft but not brown.
Add the bacon and fry for 5 mins on a low heat until cooked but not crispy.
Add everything else (including the oil) and season.
Either stuff the bird or cook in an oven dish for 25 mins.
Double the recipe if cooking for 6 or more.
Done!
The weekend didn't just stop at dinner. There were walks on windy hills, pints of ale in Ben and Anna's local, Sunday lunch at Anna's parents' house (which included Yorkshire puddings), Saturday trips to vintage and charity shops as well as Stroud Farmer's Market. Here are a few choice pics from our weekend!
We arrived on a Friday night to find a festivally steamy kitchen…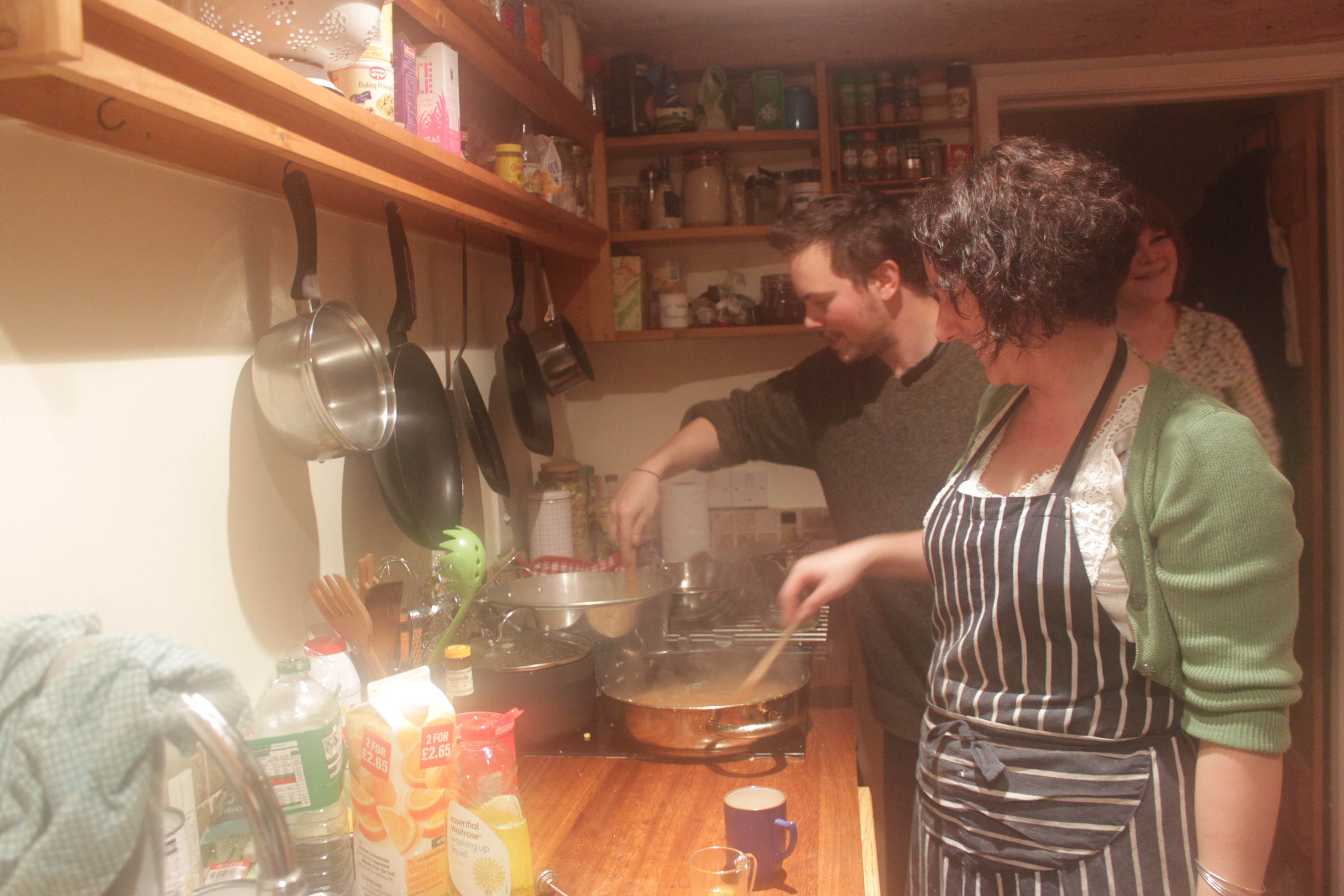 There was a good balance between kitchen calm and kitchen crazy, with Ben and Kate in charge of the stove as their assistant chefs shouted out recipe notes and chopped and peeled around them…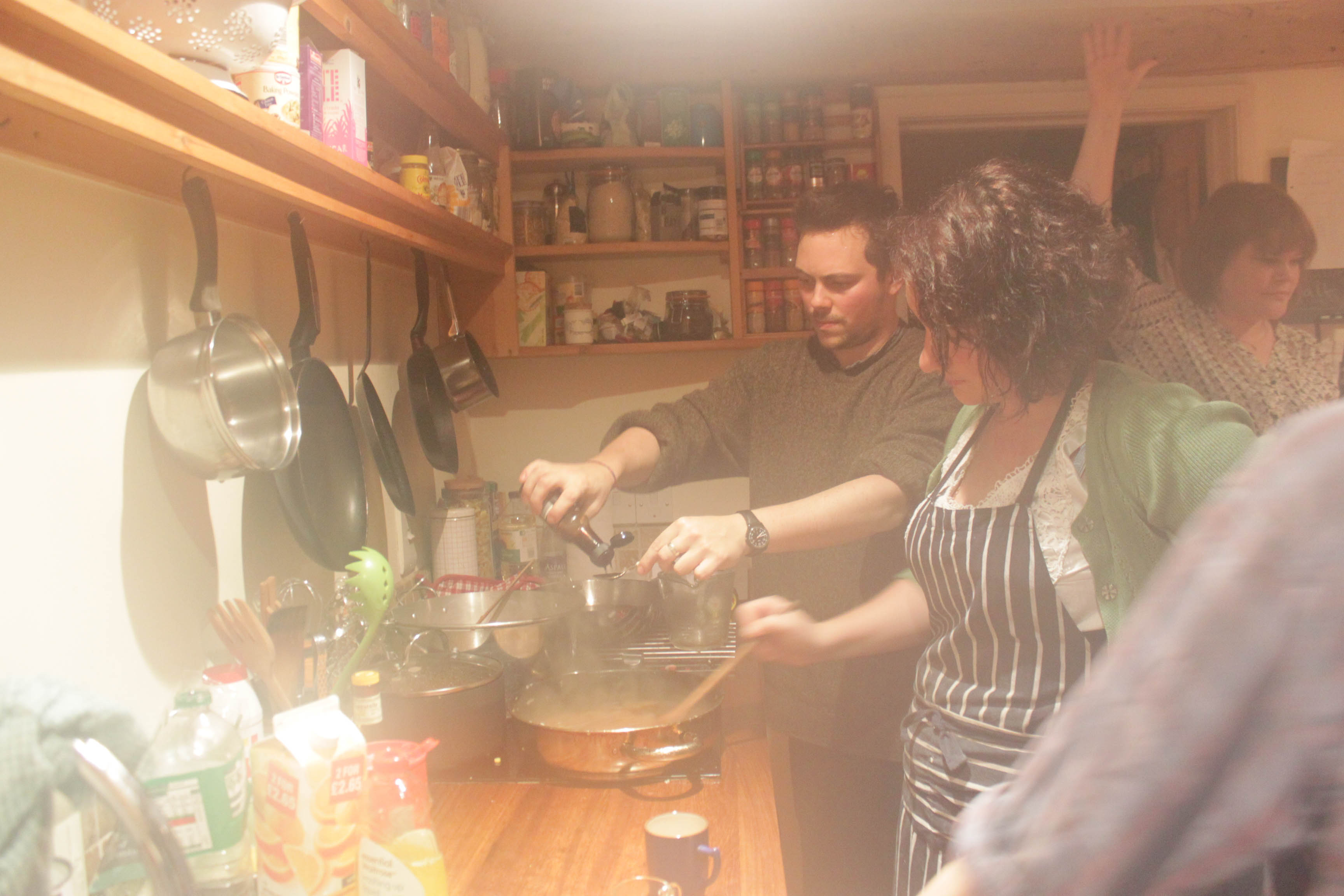 The roast turkey…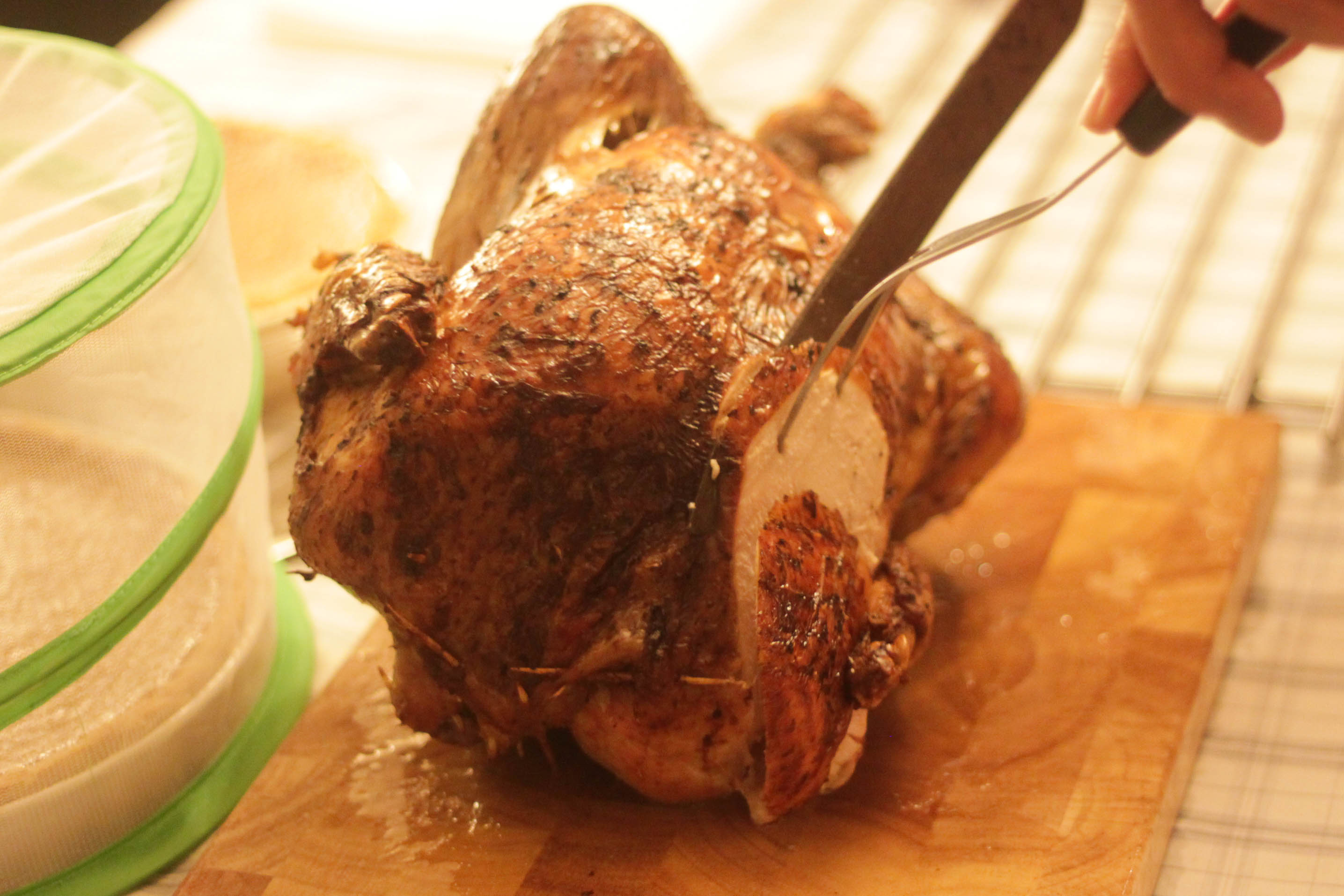 Molly's American Stuffing…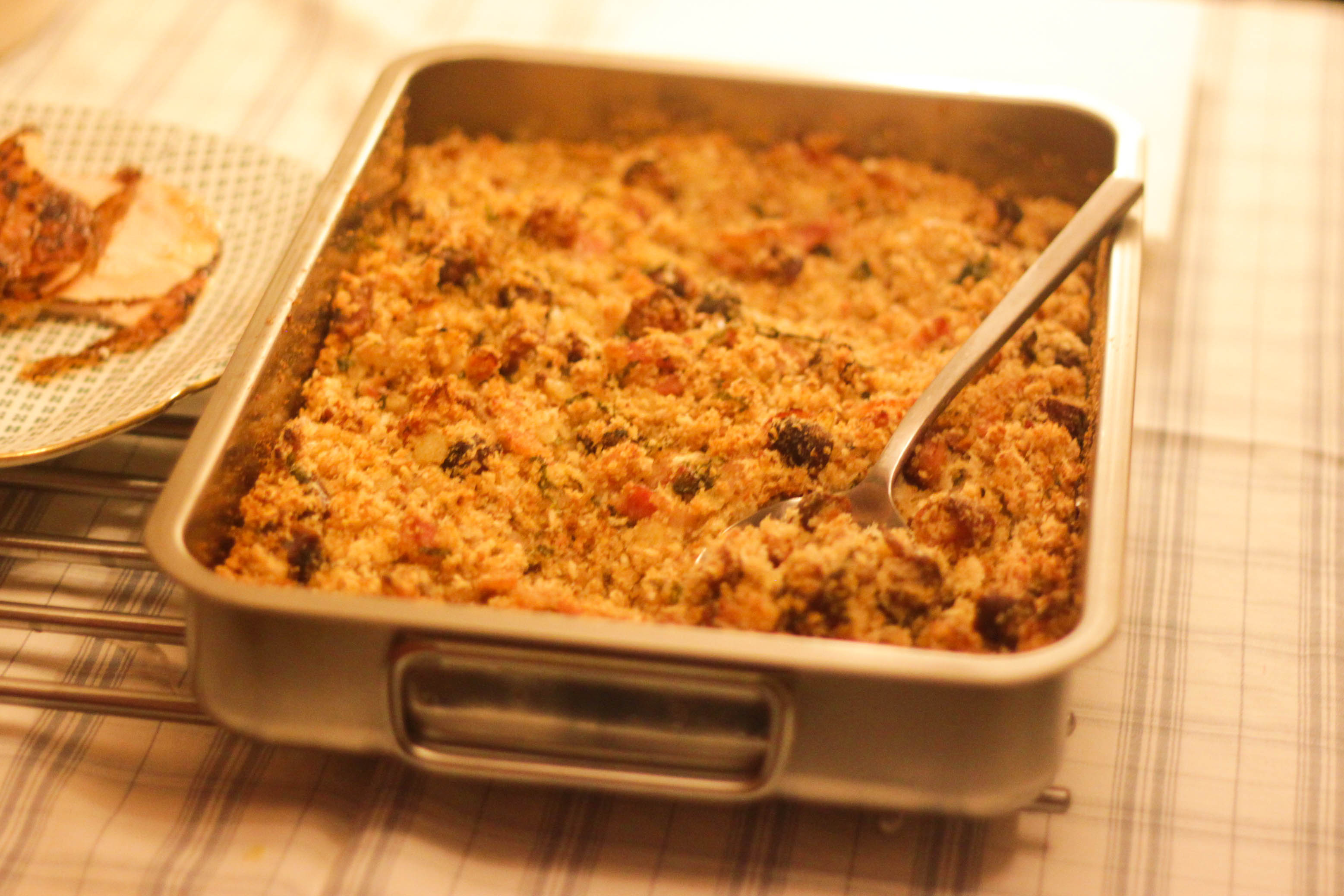 Thanksgiving dinner…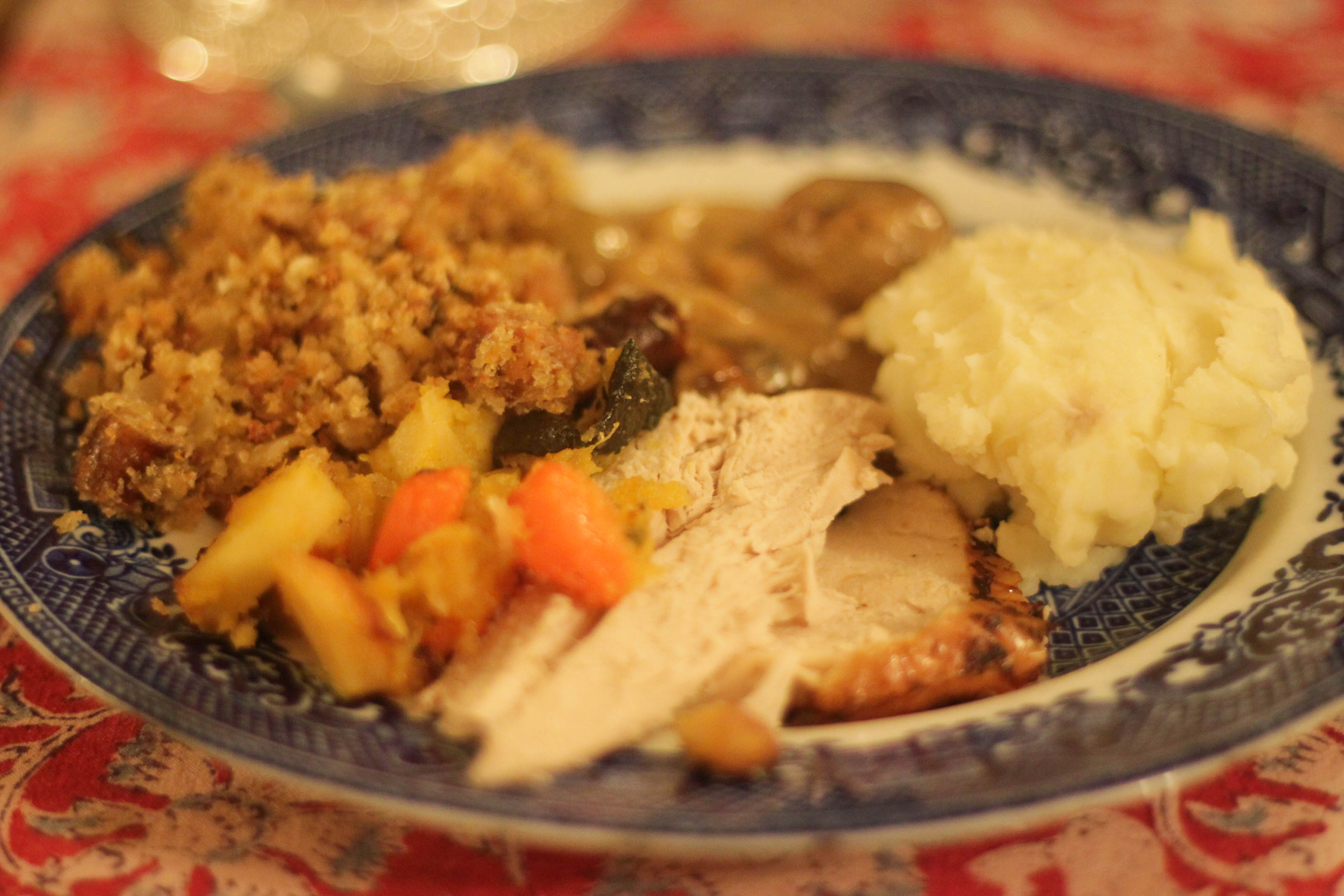 Pumpkin and pecan pies…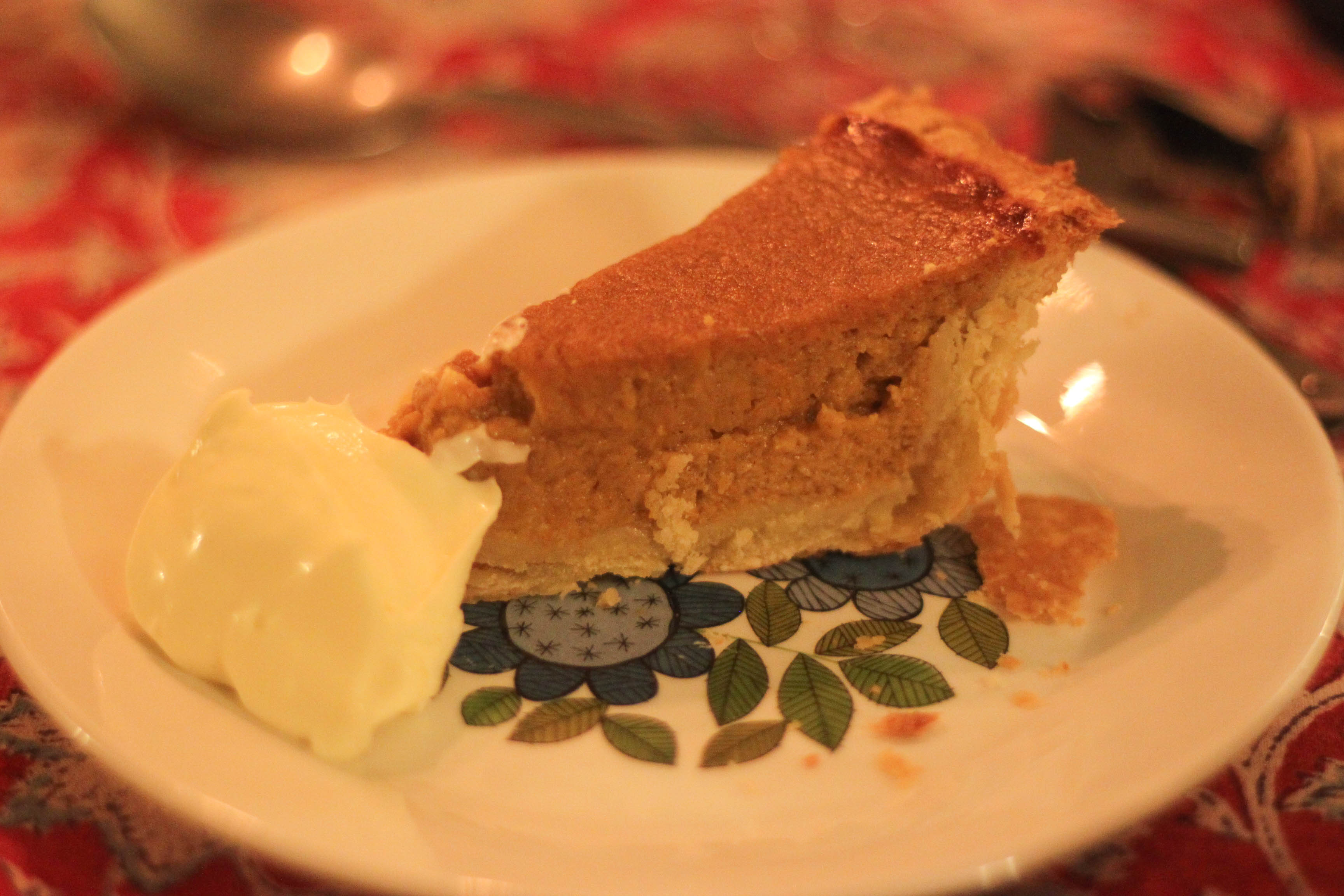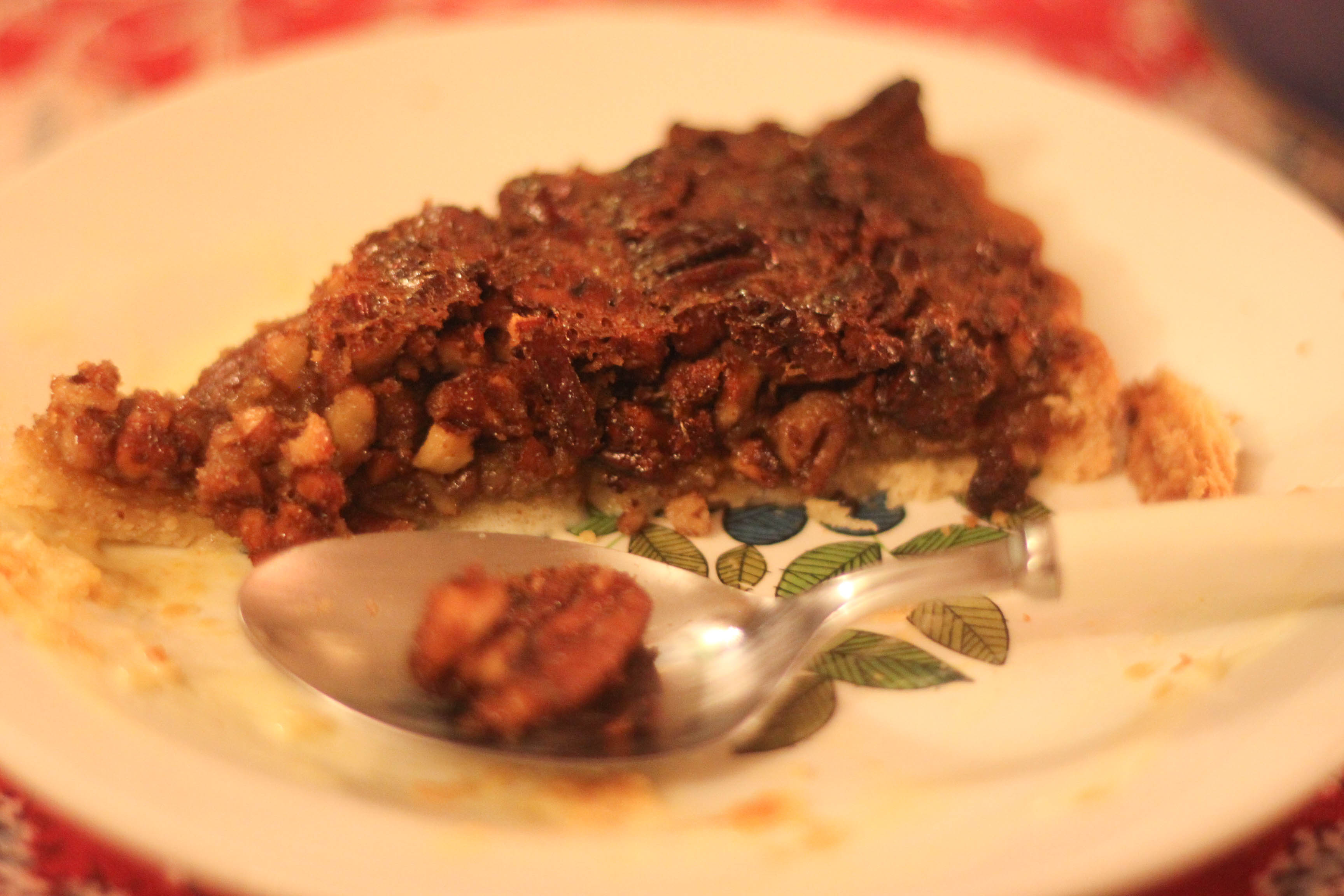 The dinner table…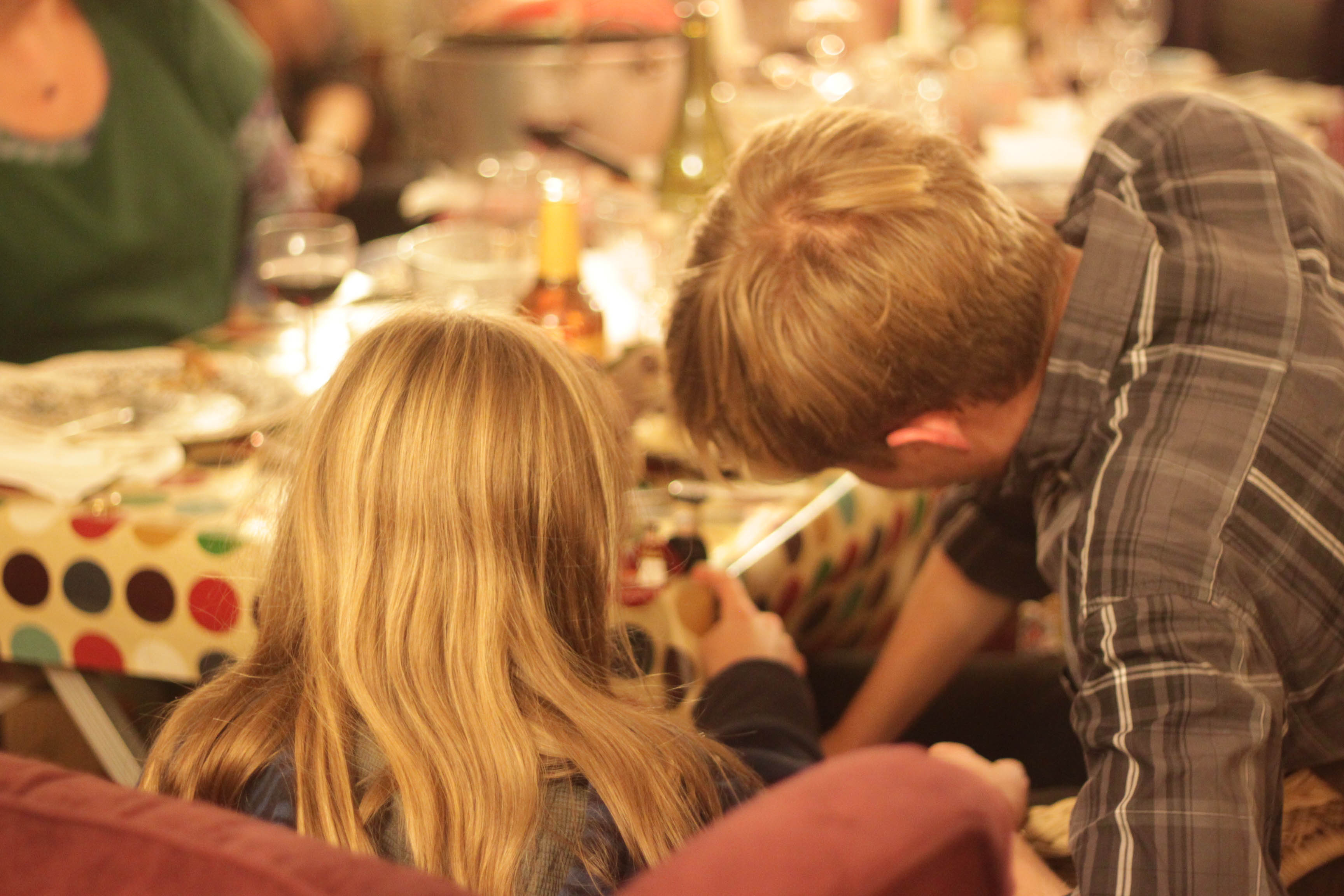 Wonderful music by Martha…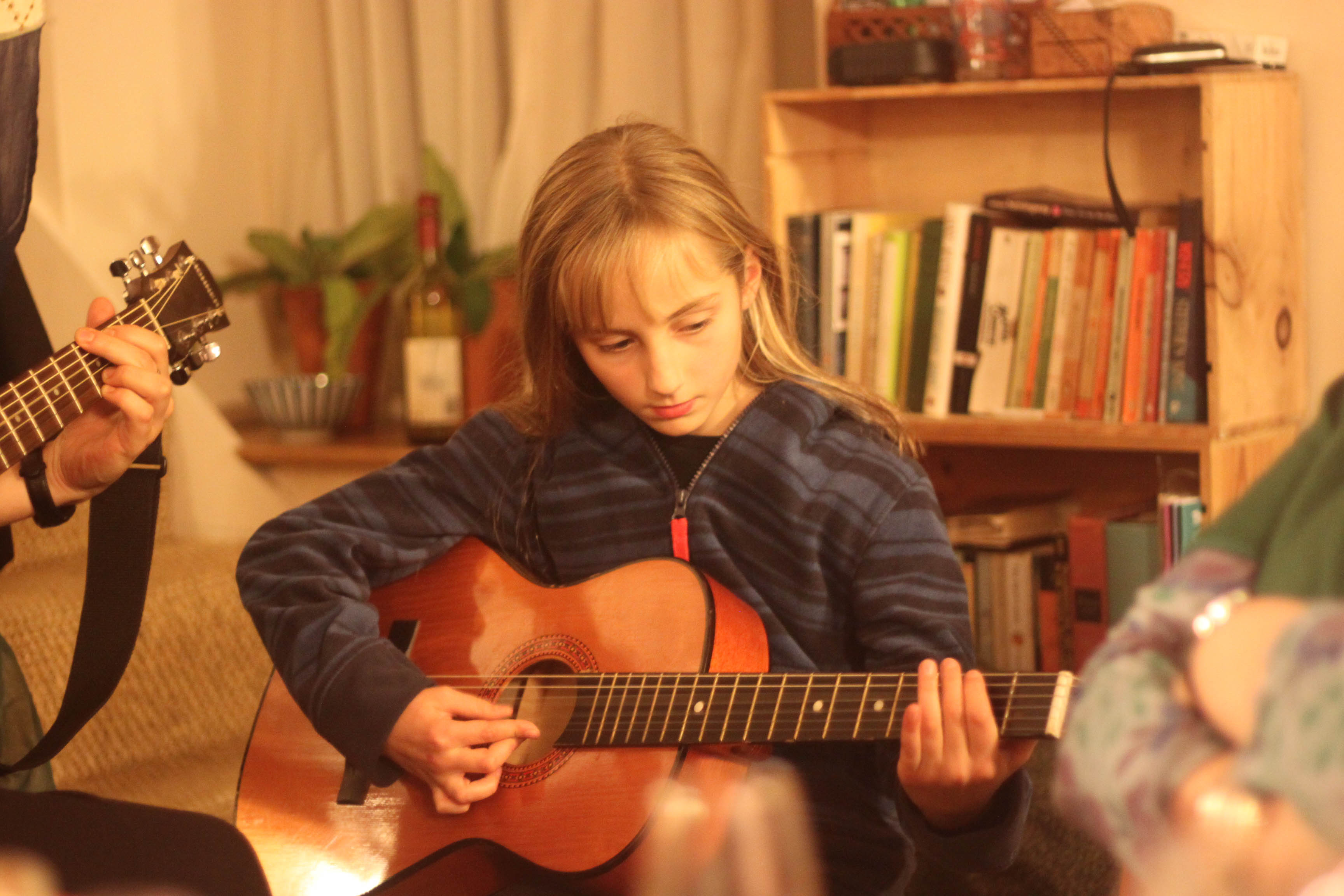 Amazing after-dinner magic tricks by Julia…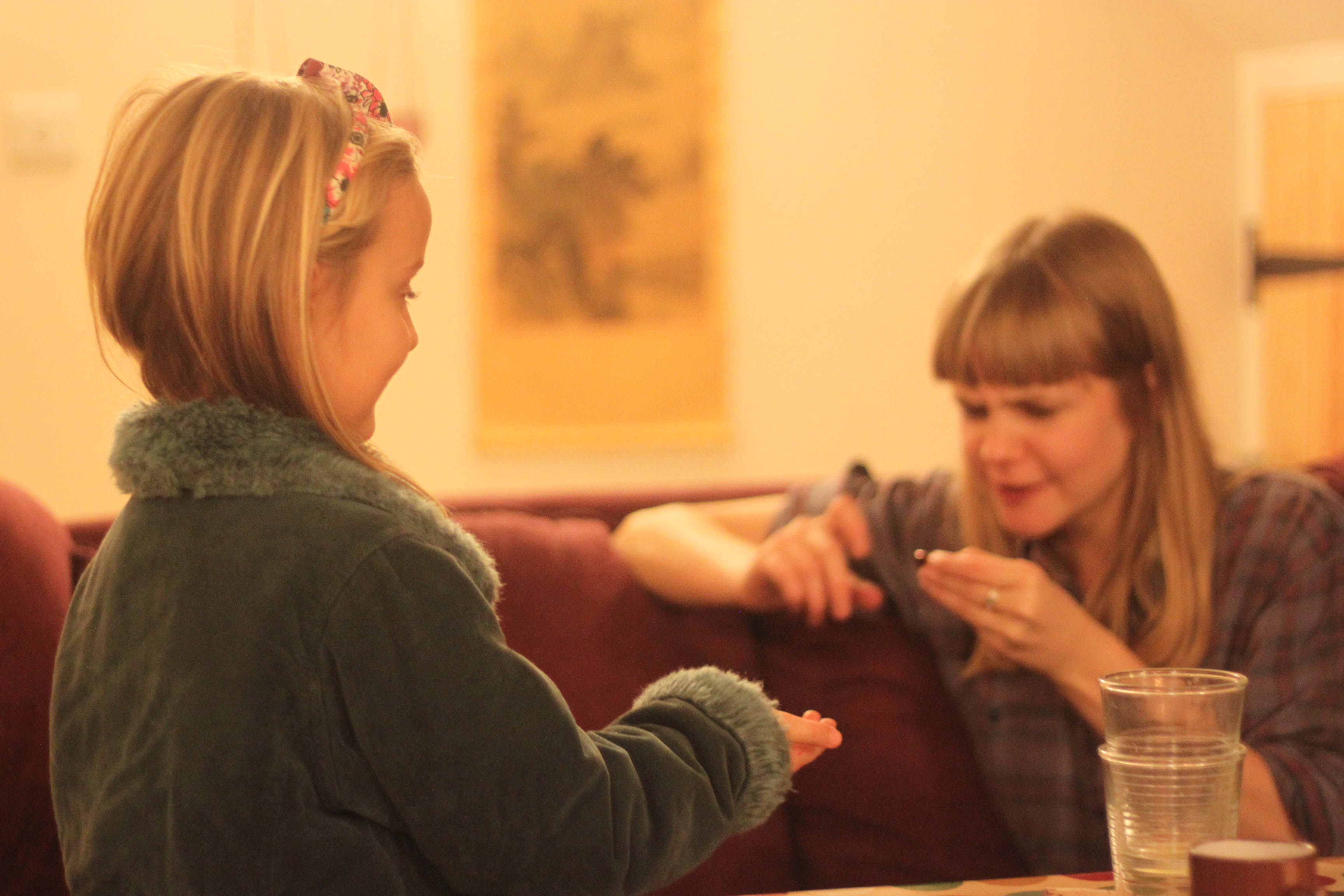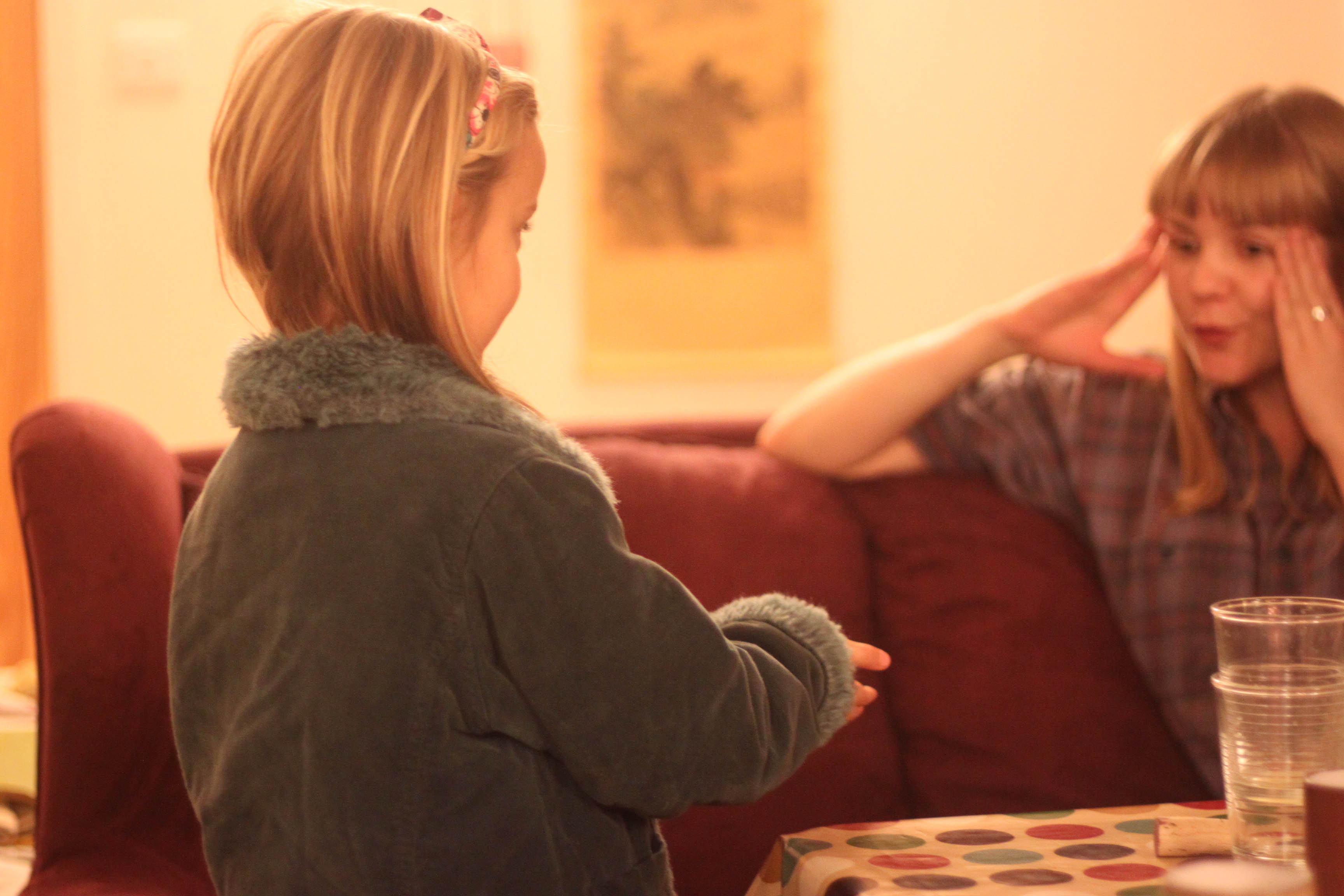 Saturday saw us wandering through Stroud, taking in the Farmers' Market…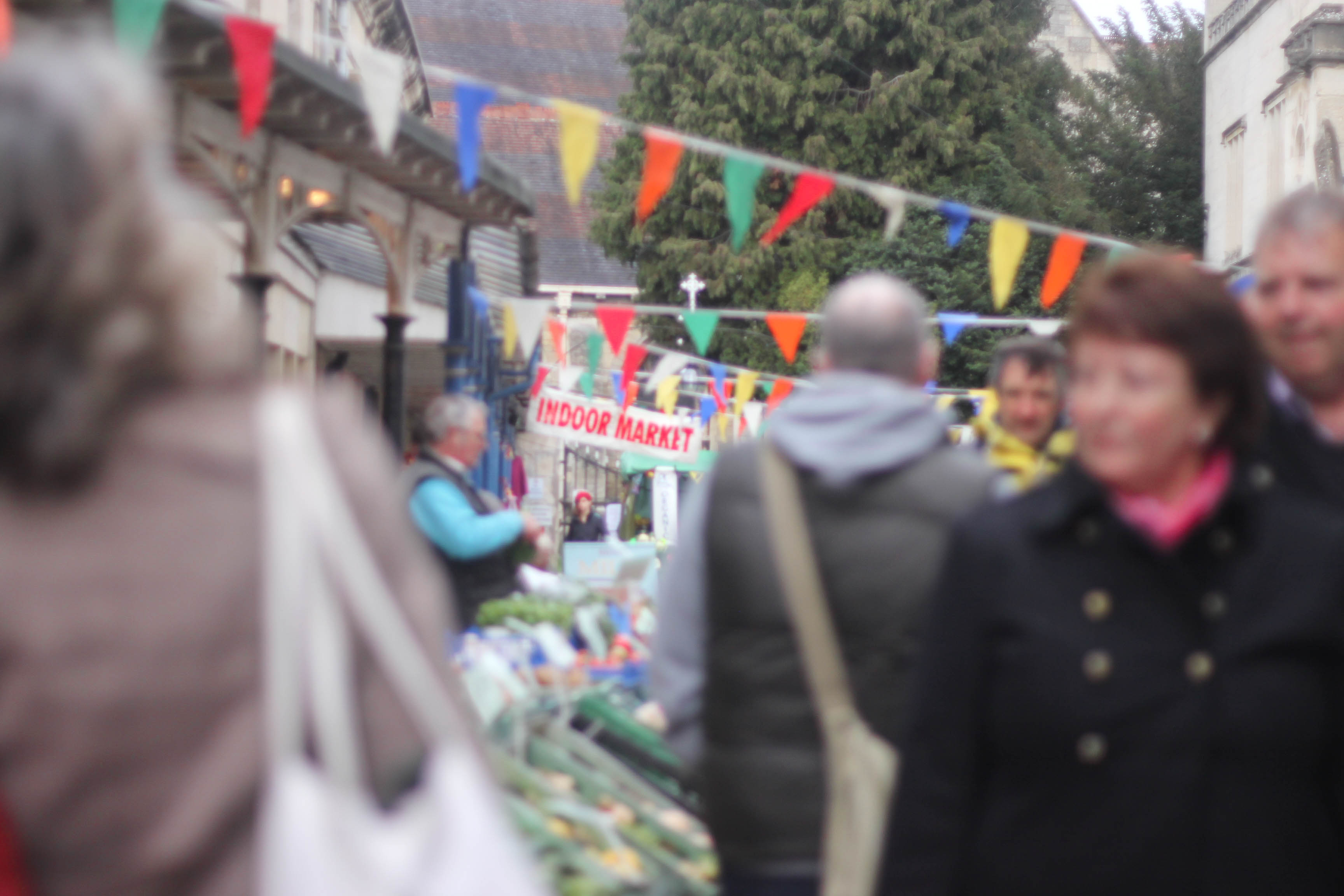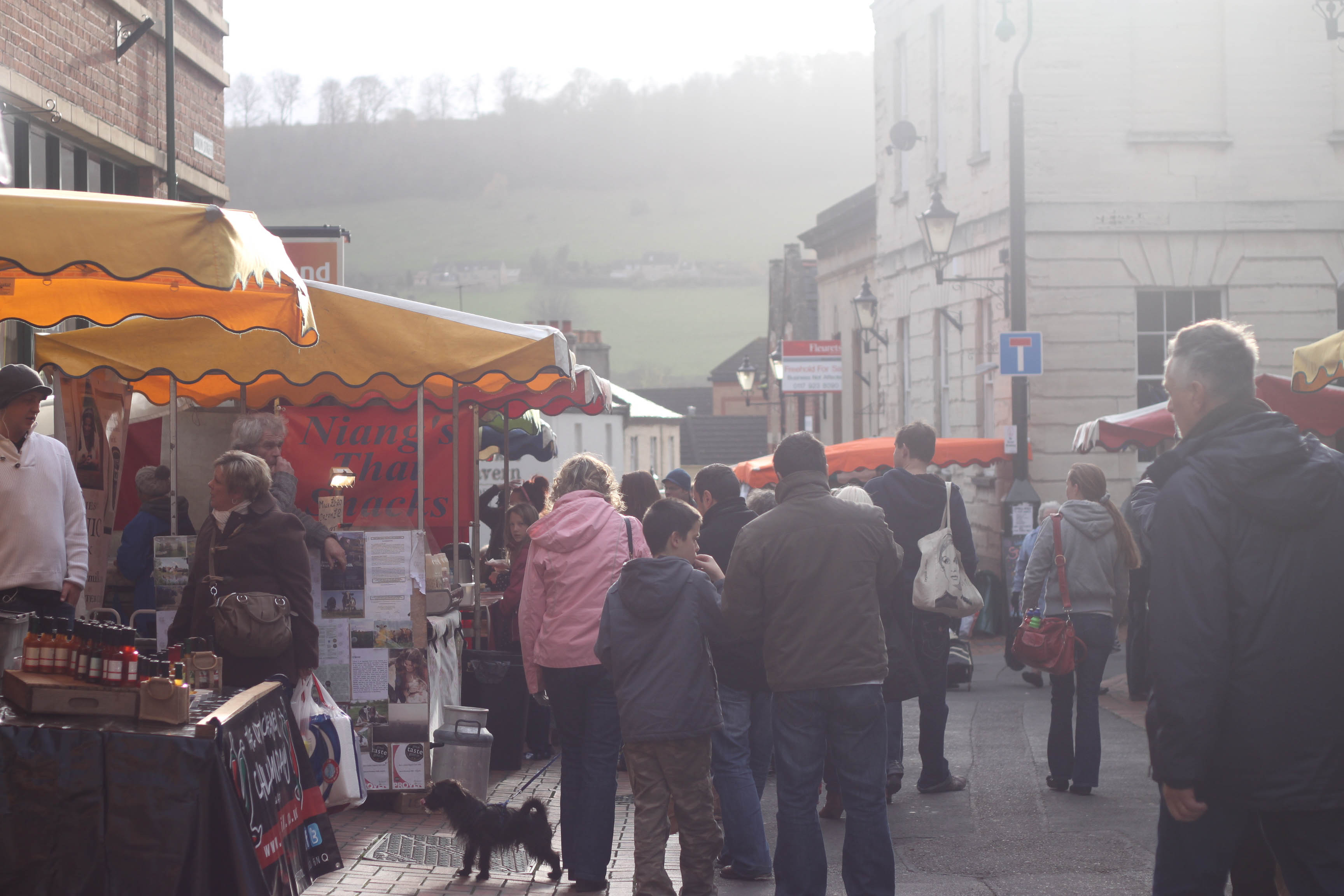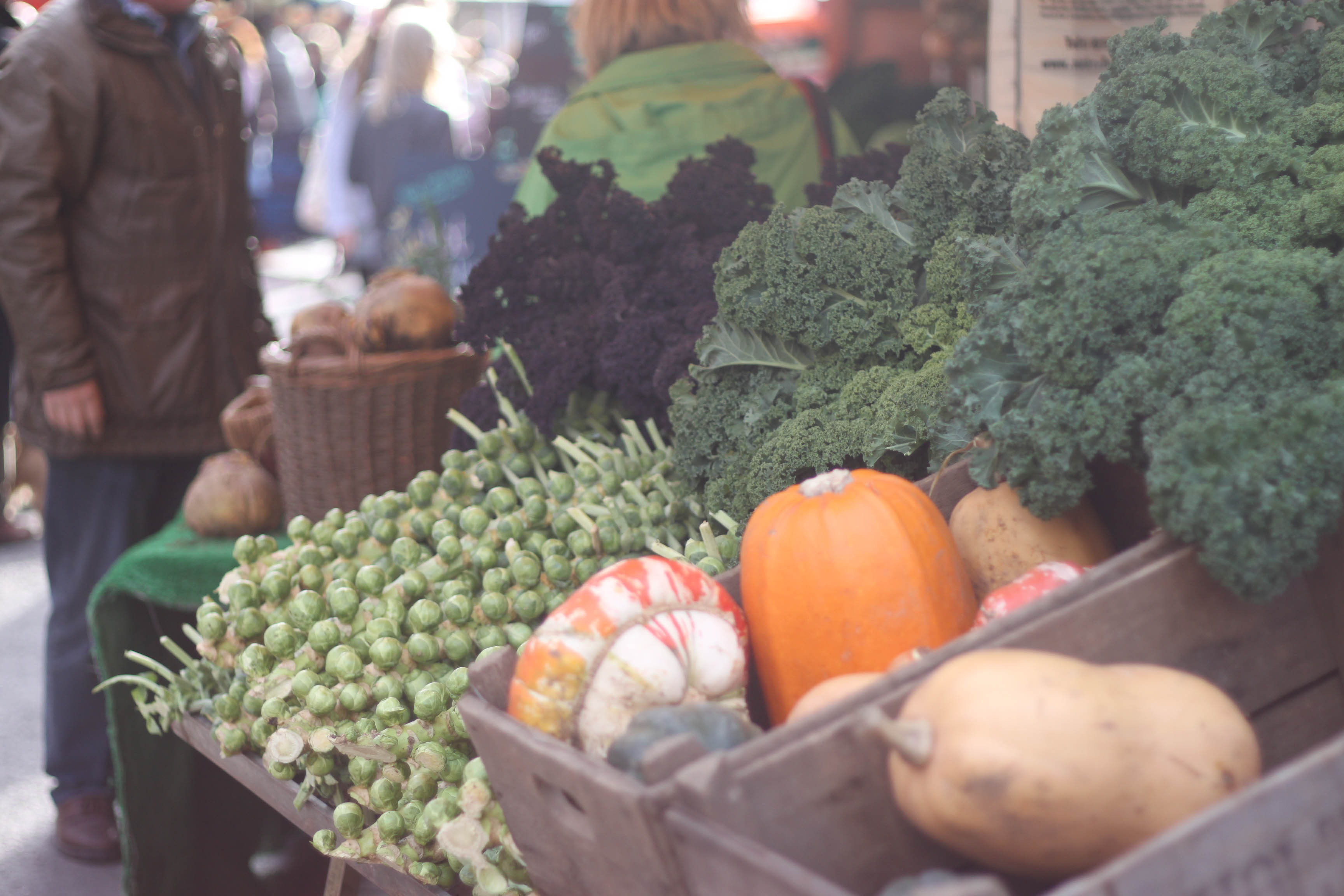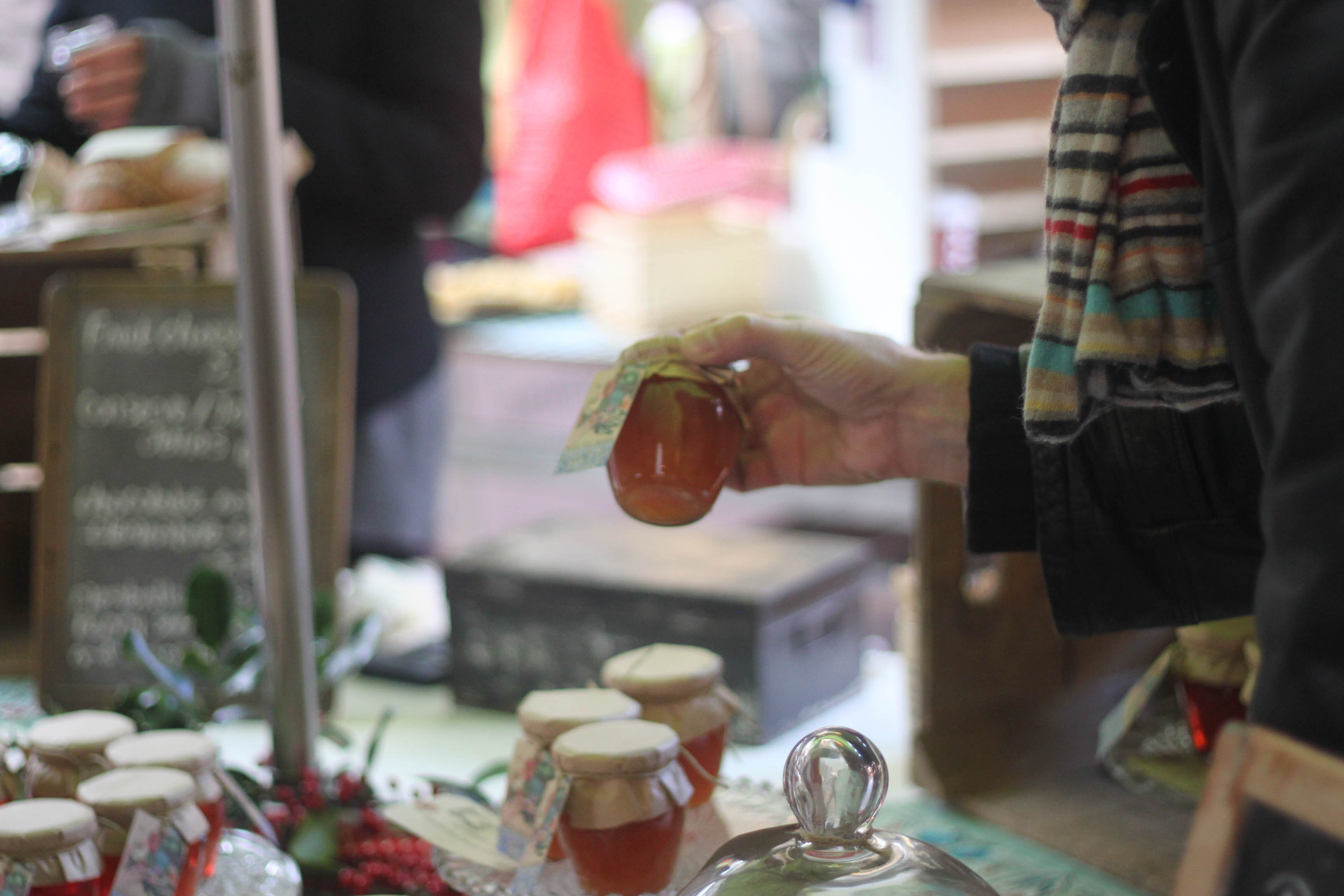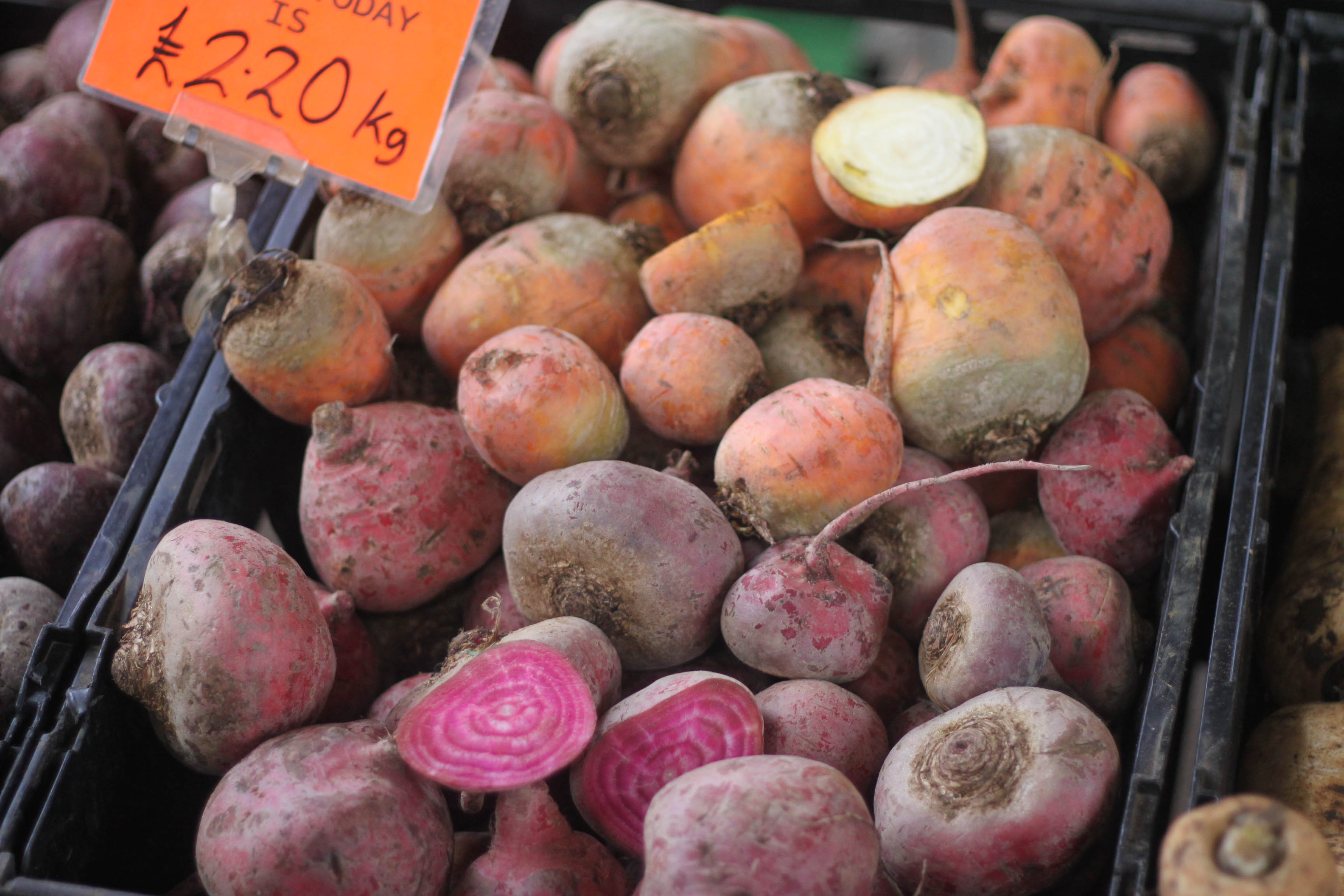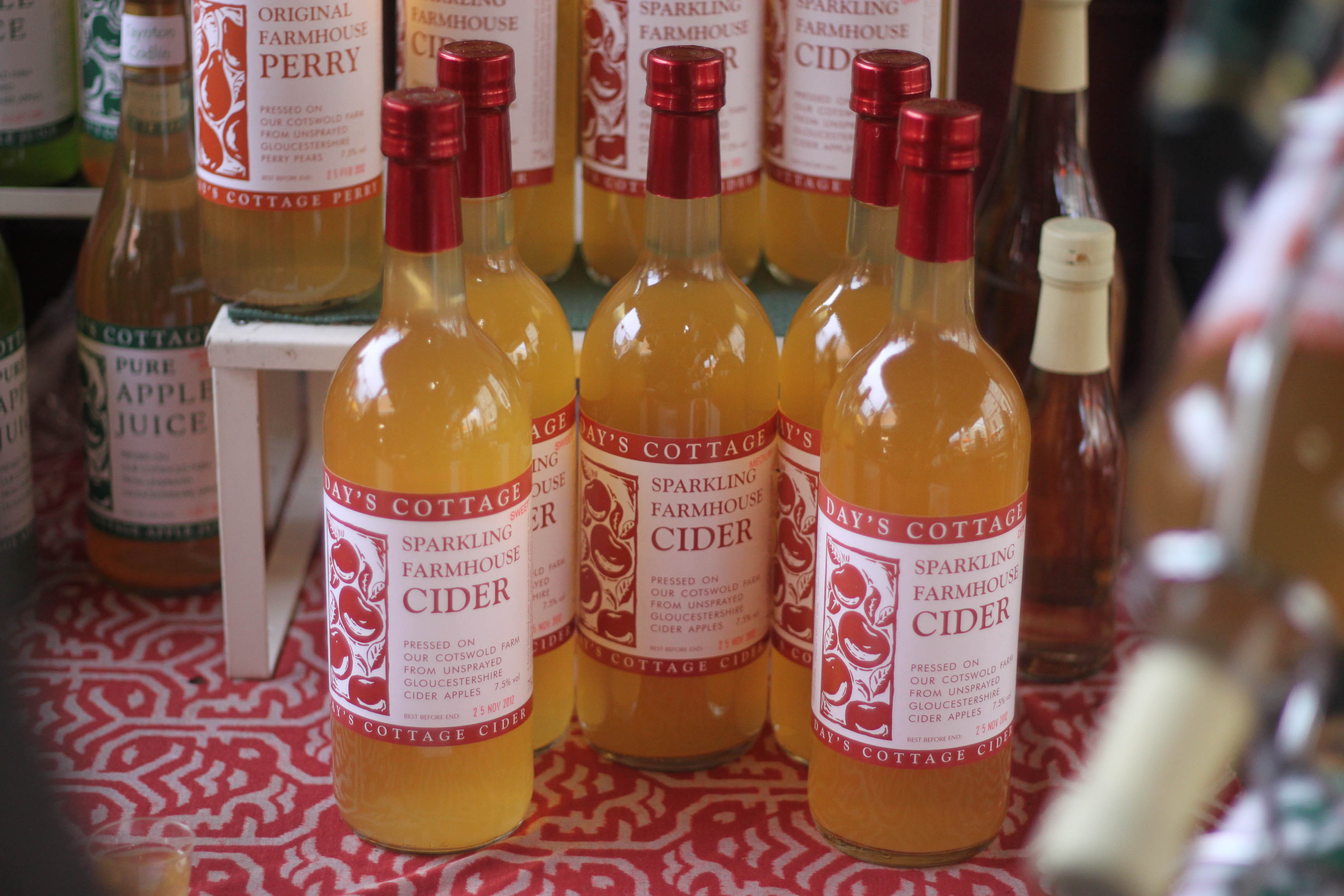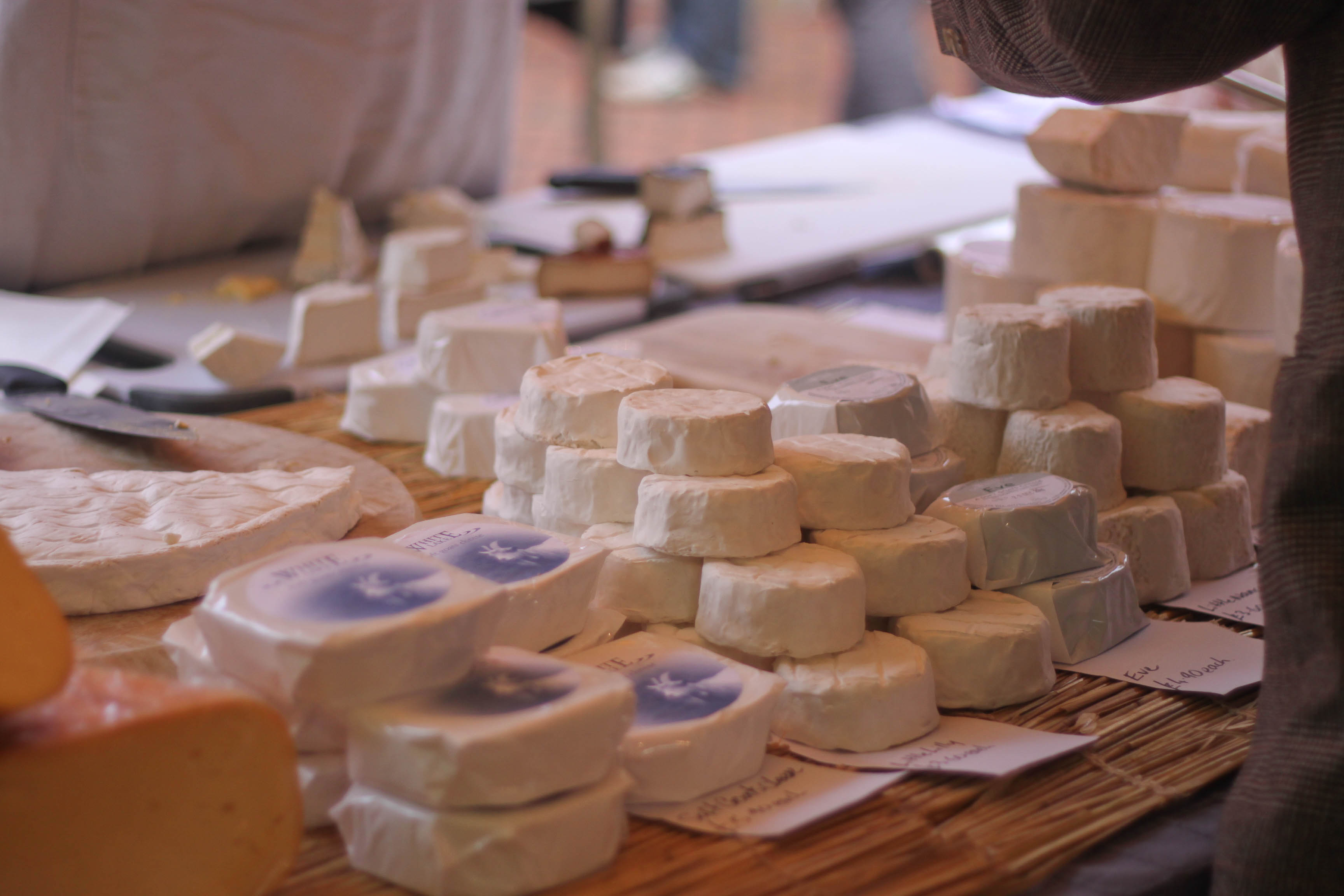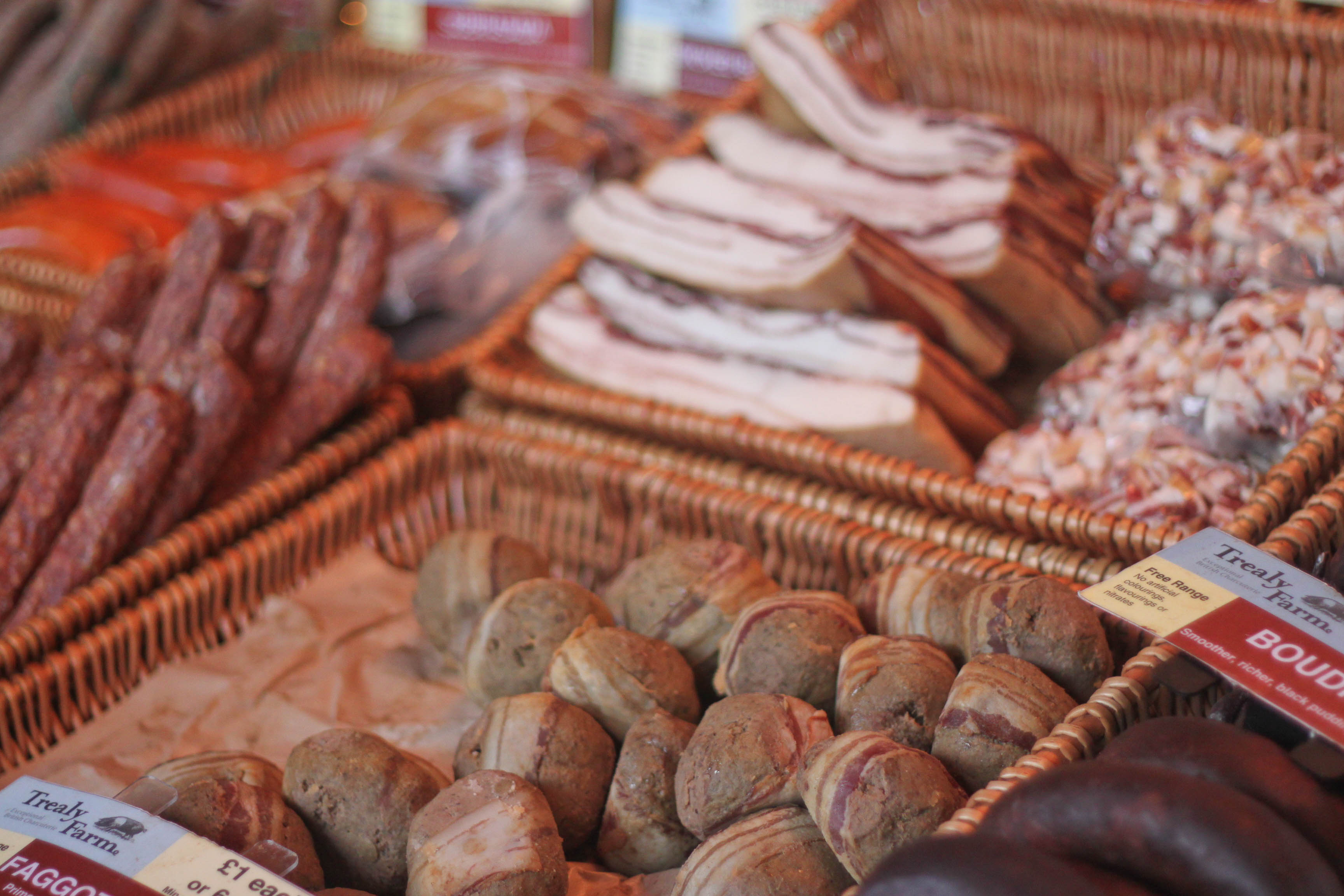 …where we had to have a few bacon butties and sausage sandwiches, all made with local and free-range pork…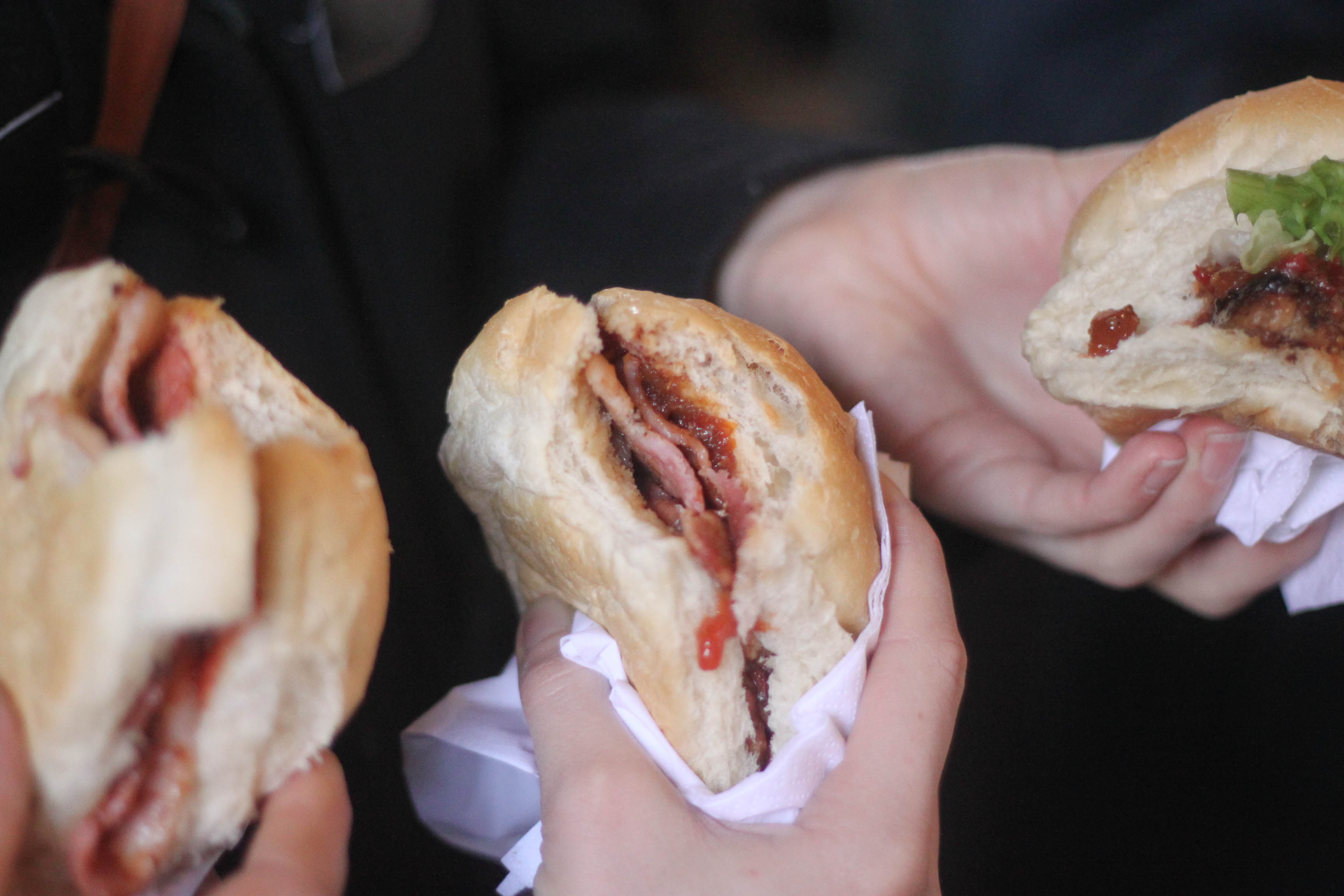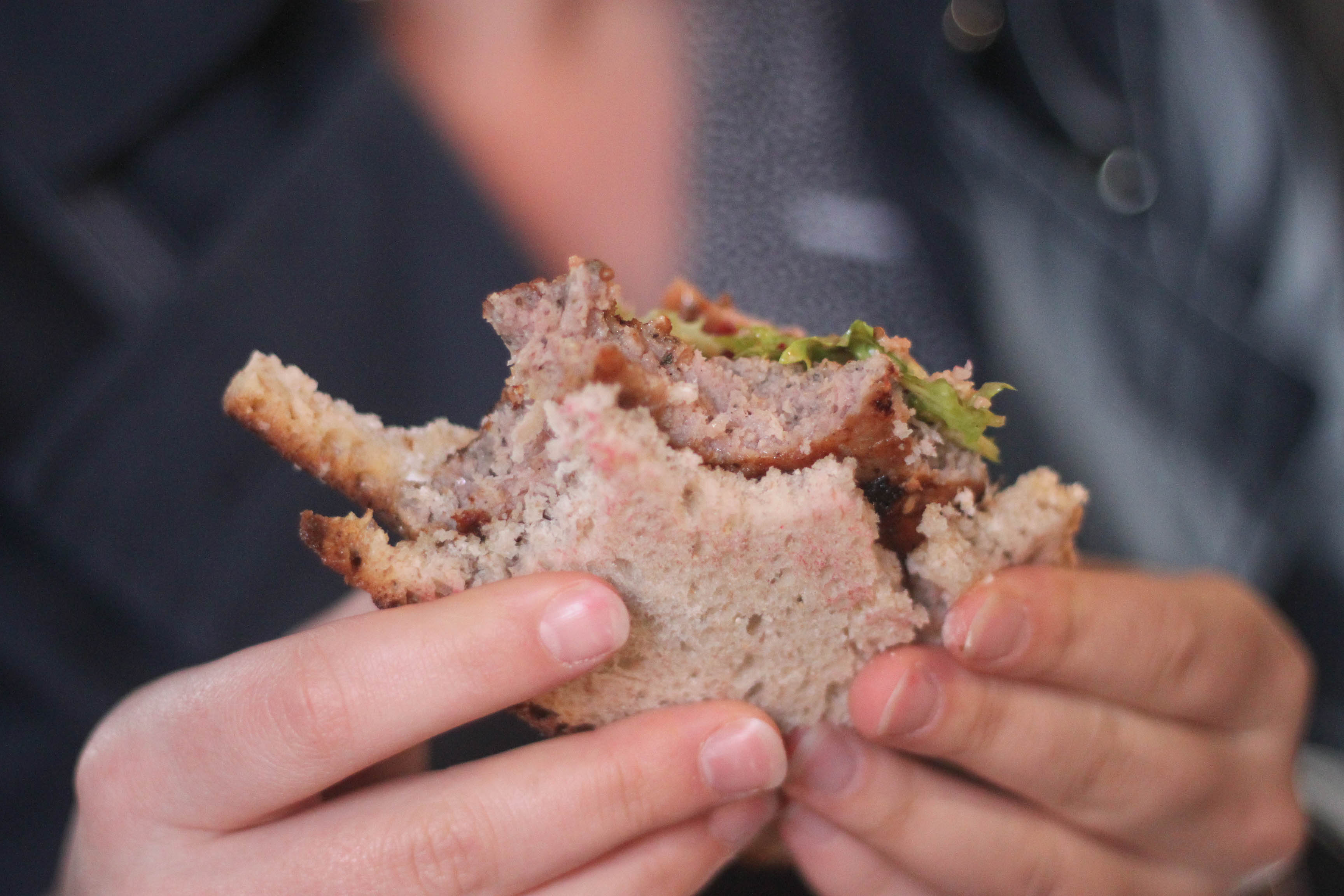 We met Rupert Burdoch, the local foraging expert, who is a fellow mushroom fan…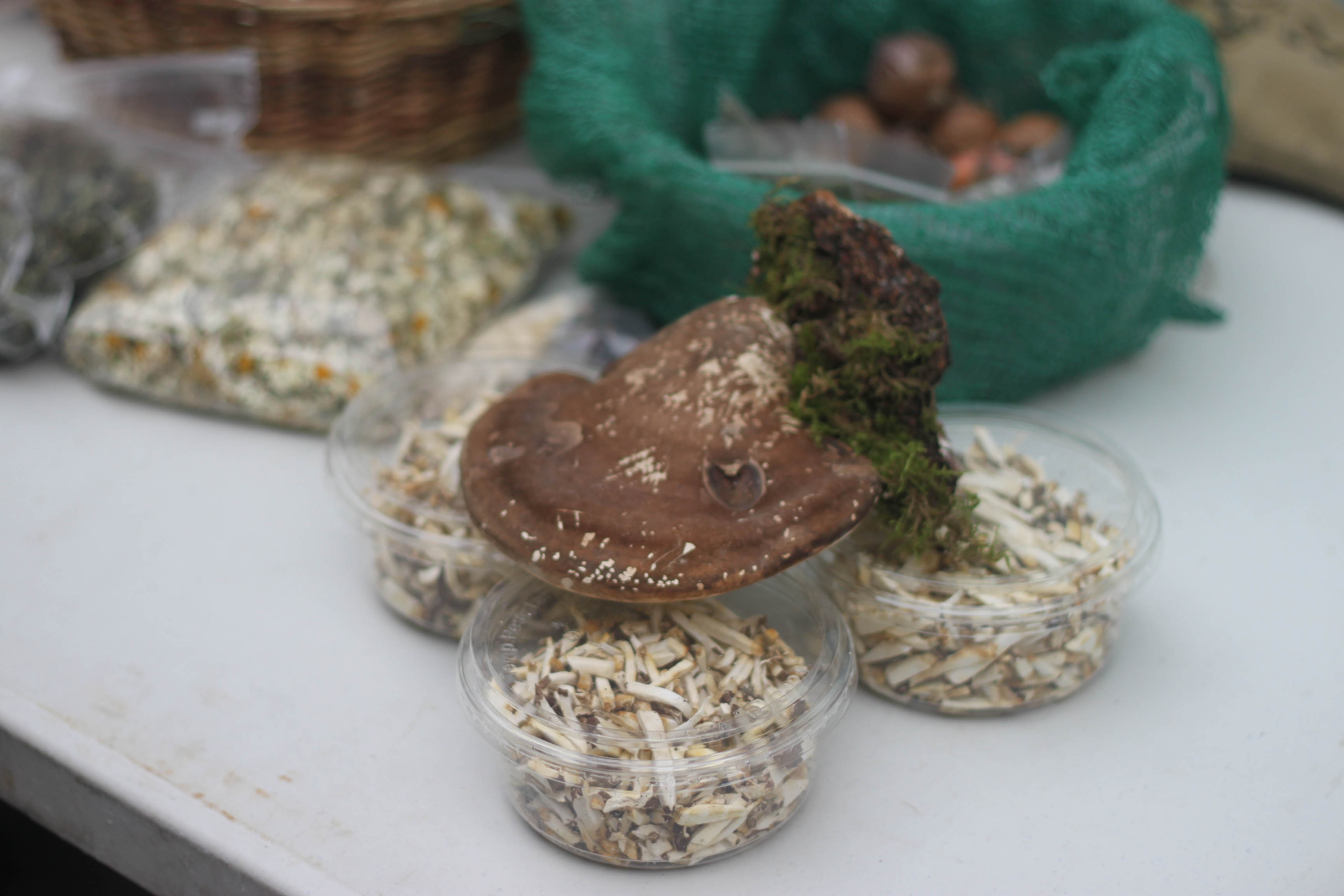 Then it was to Saturday second-hand and vintage shopping…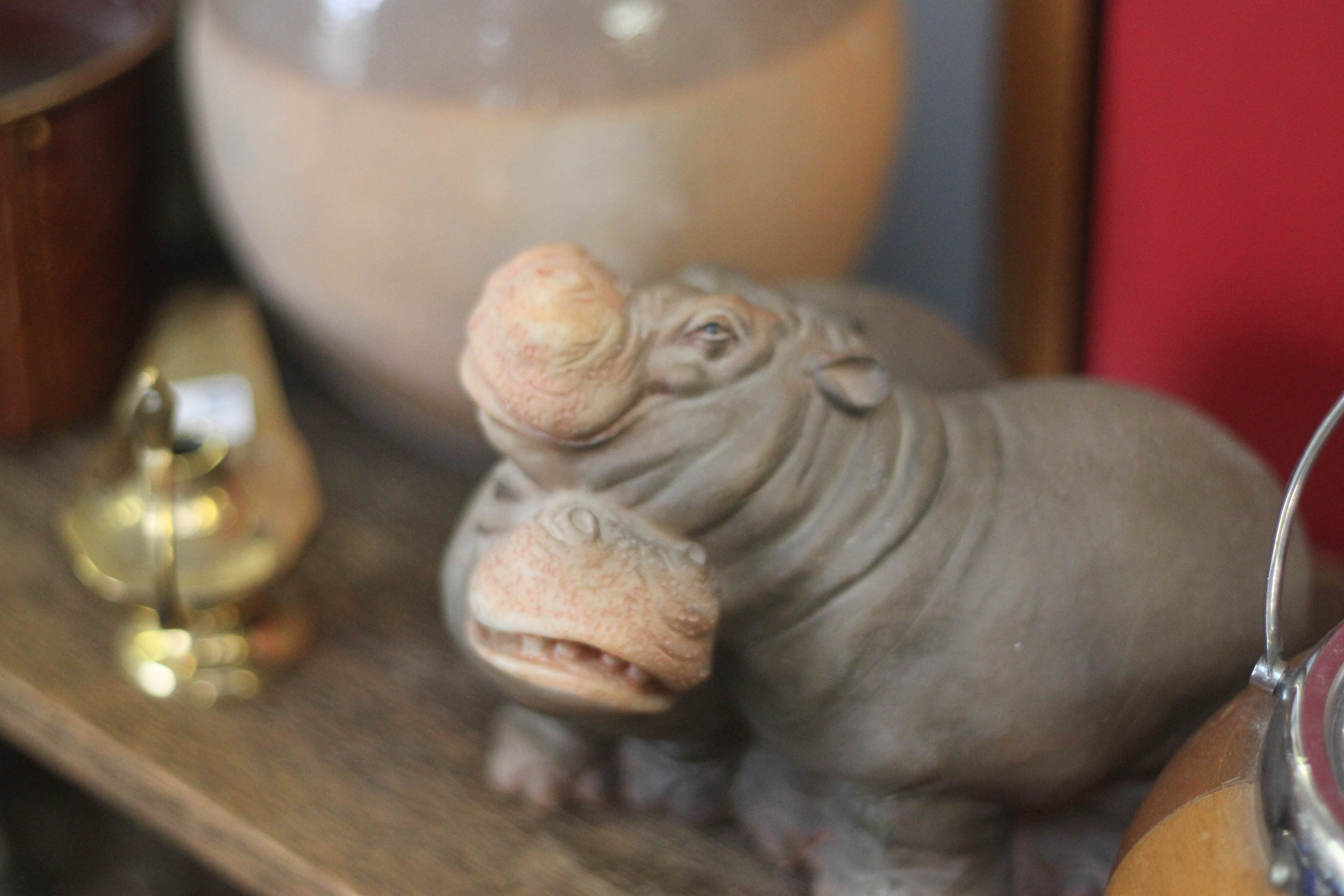 We weren't quite sure about the "Humorous" tag either…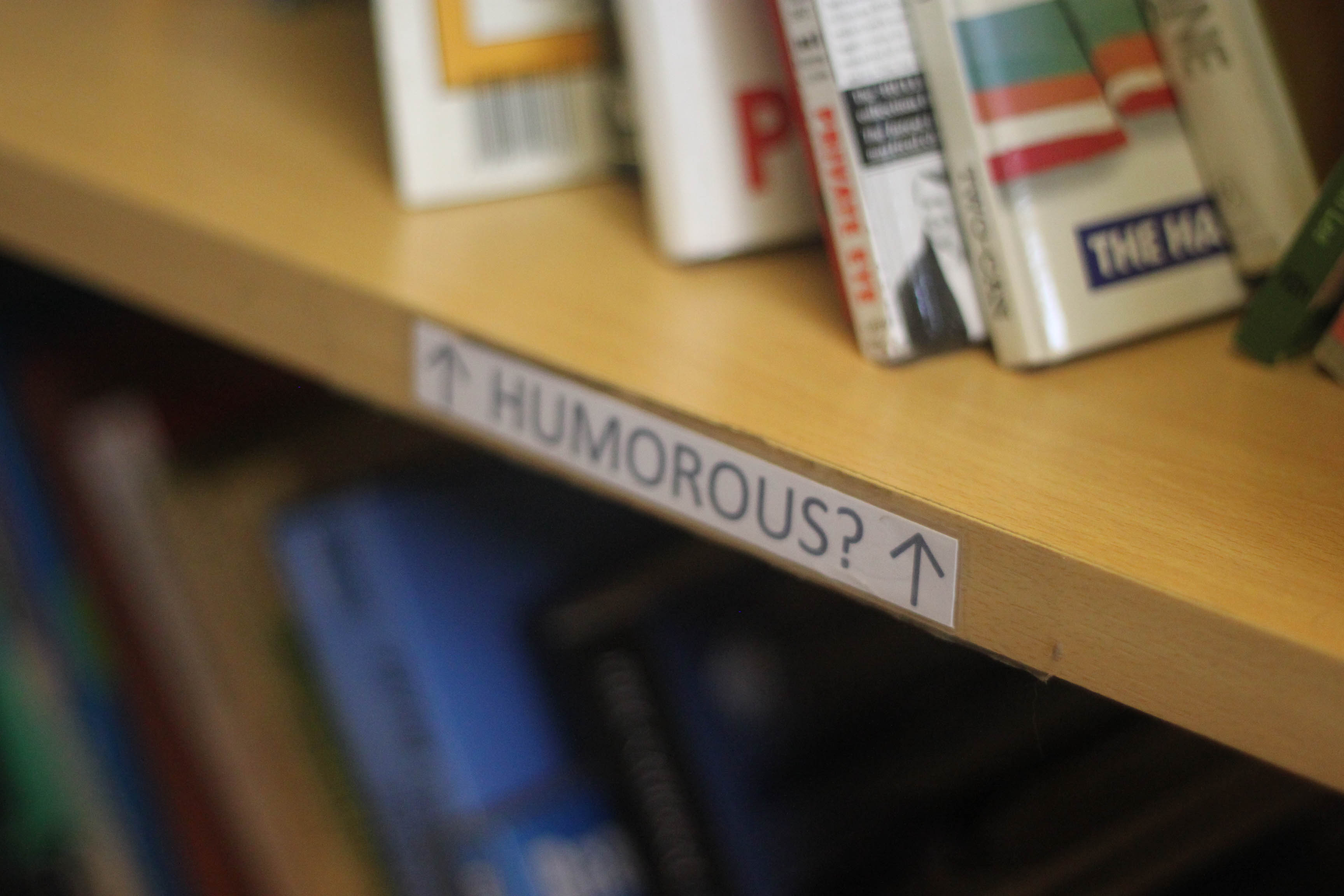 We found some stellar Mills & Boon novels…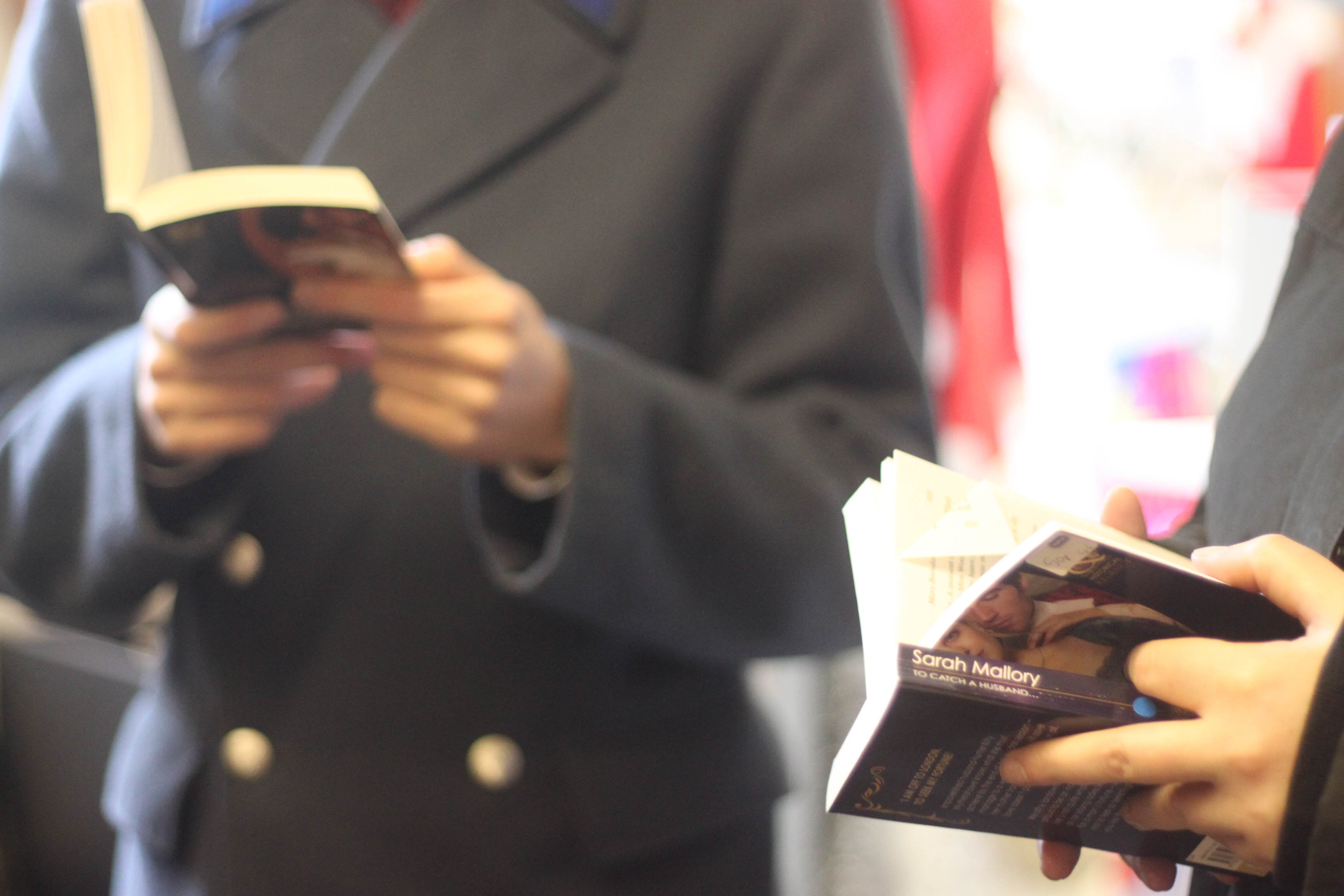 …were delighted to find not one, but two Phil Collins vinyls in the charity shop…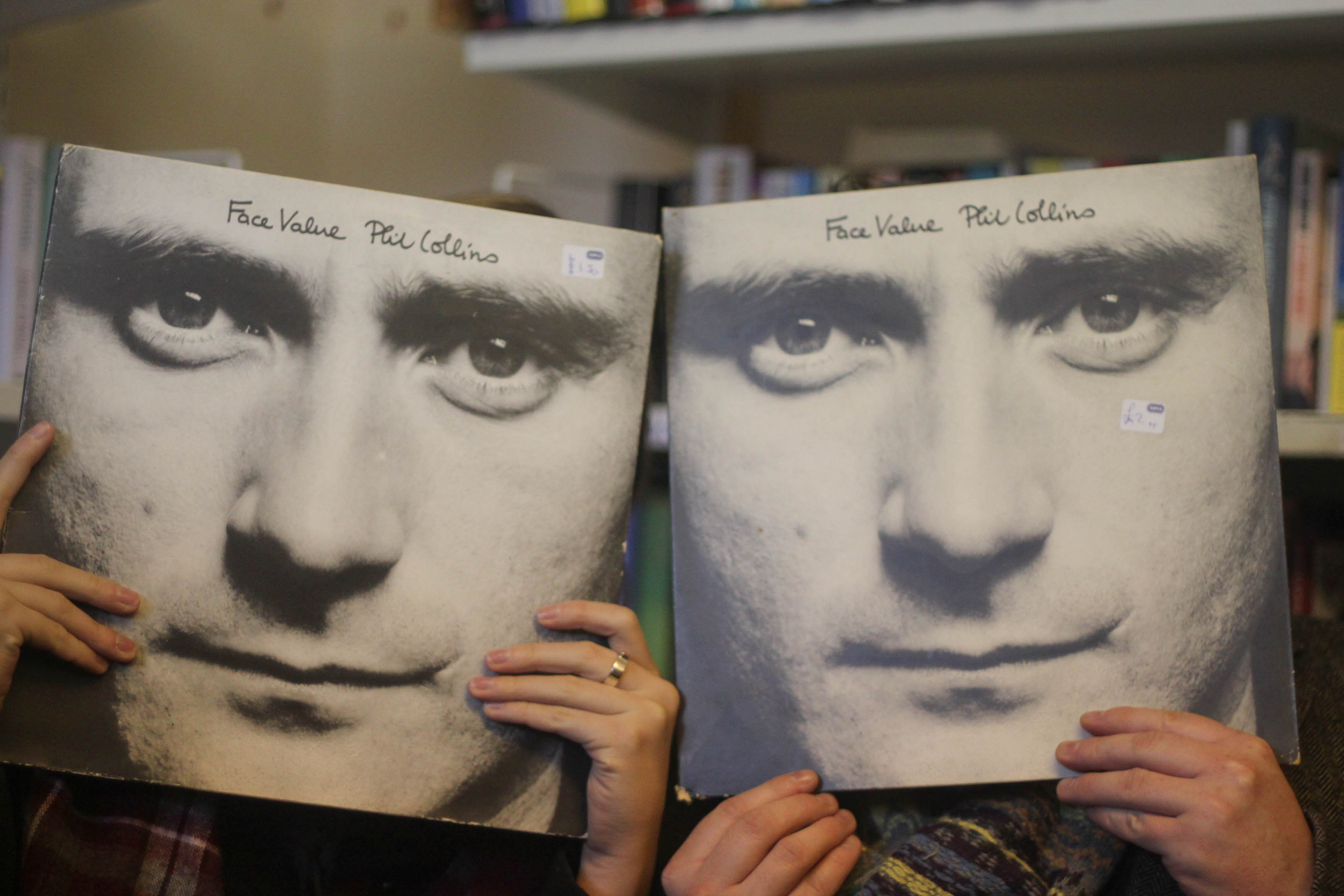 …I got a beautiful new necklace in Stroud's amazing vintage shop Strangeness and Charm…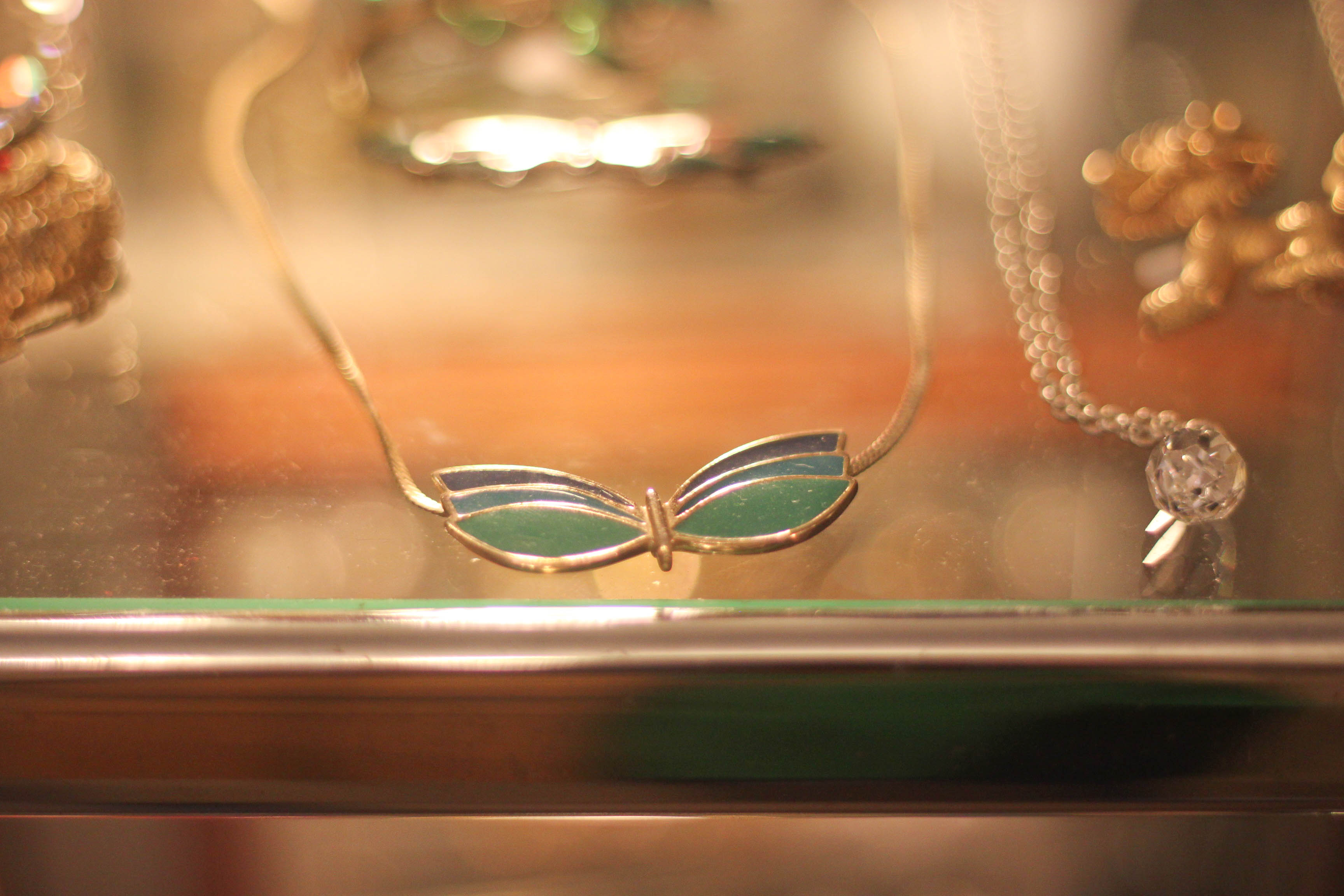 …outside which we all had a good pose.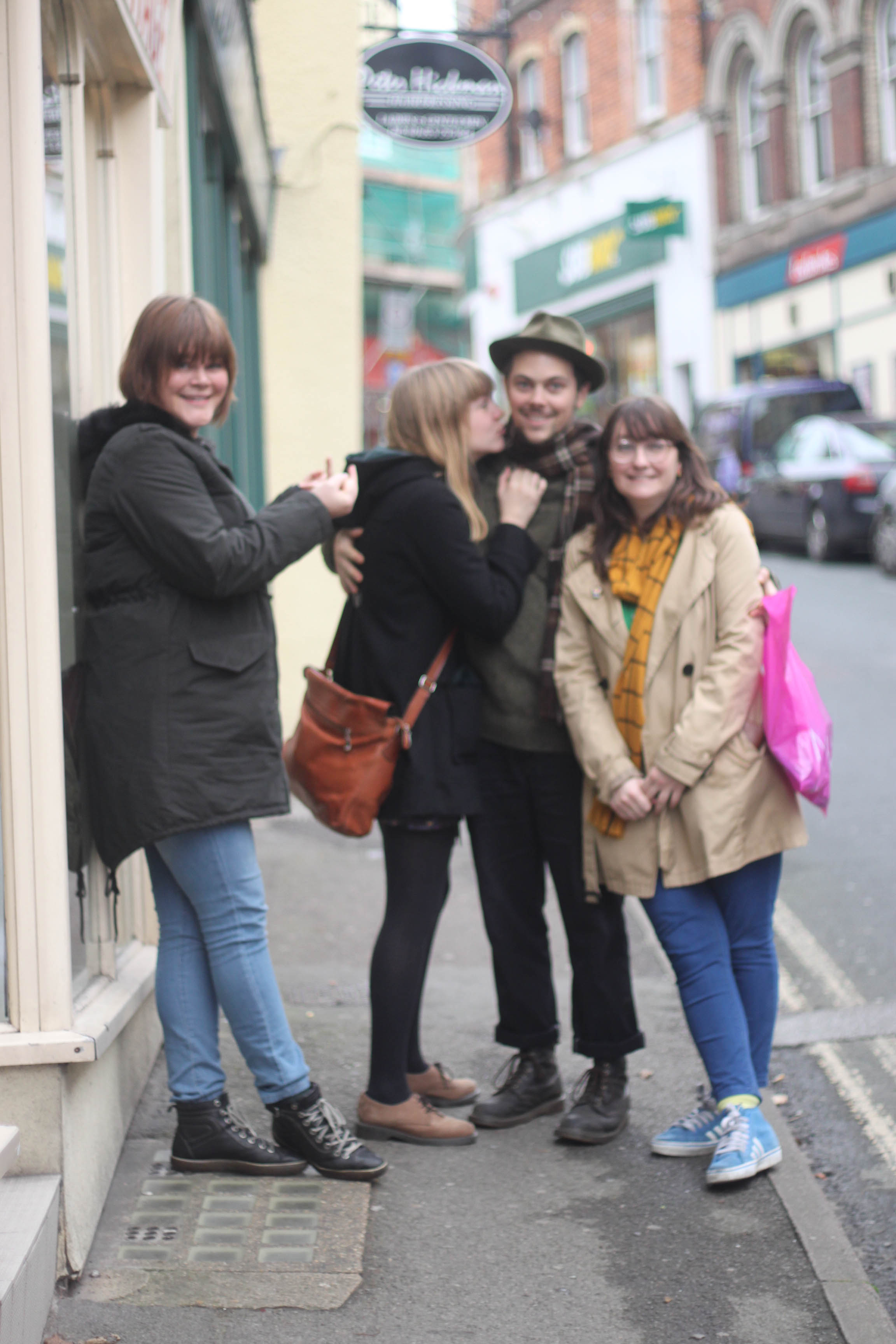 Here is Ben, aka The Accidental Hipster.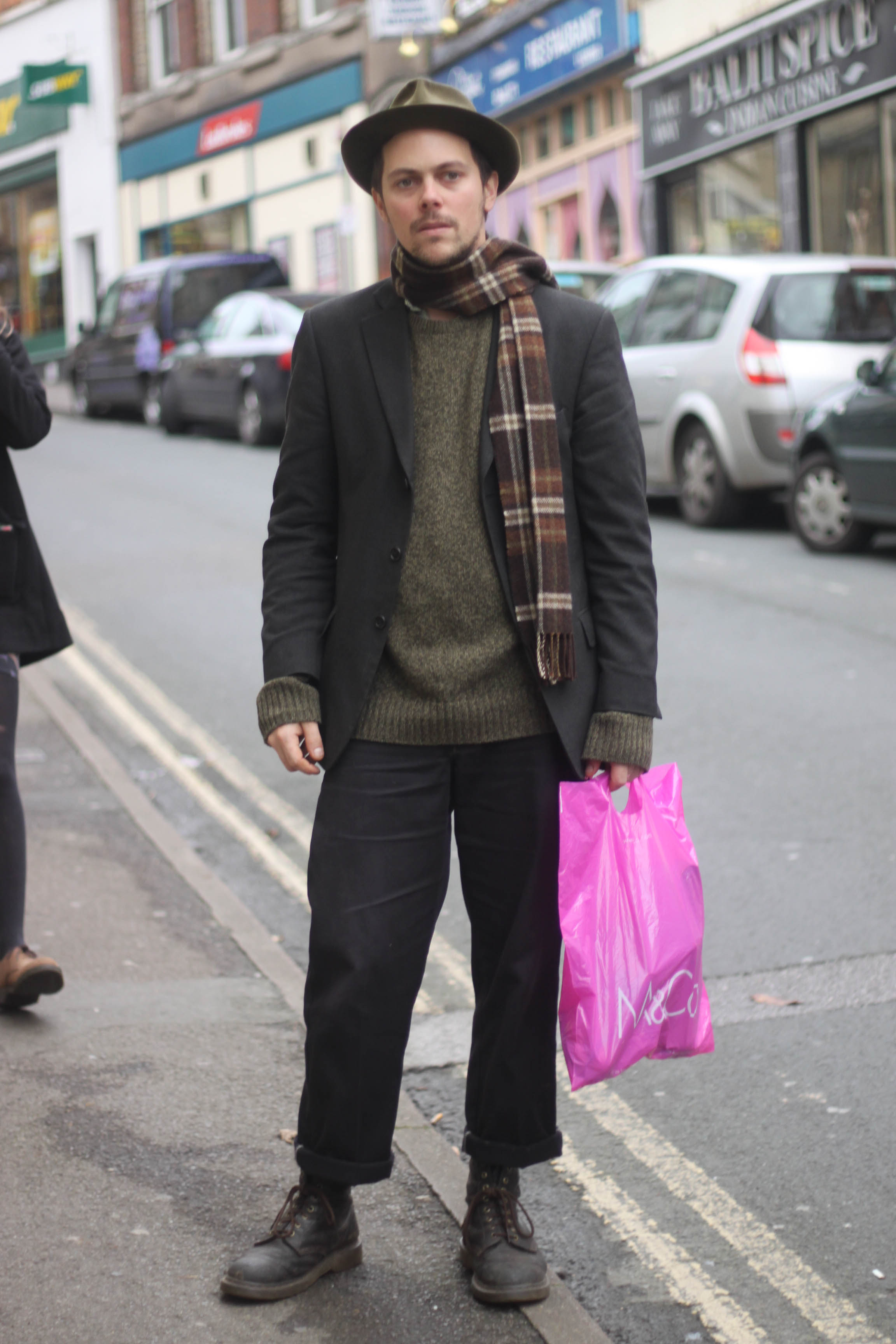 Lovely Anna looking lovely.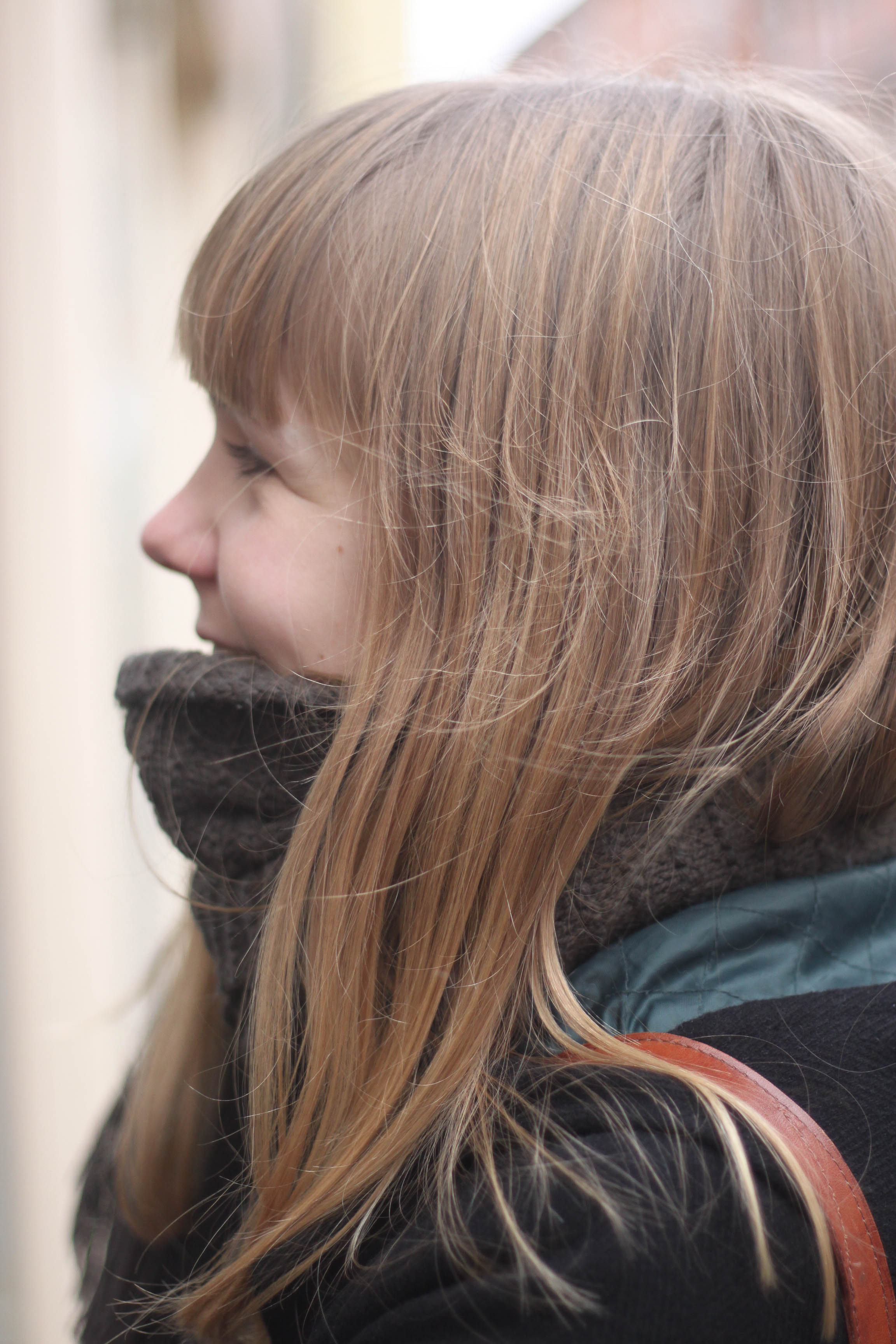 Then it was to the hills that surround Stroud for a bracing walk in the wind.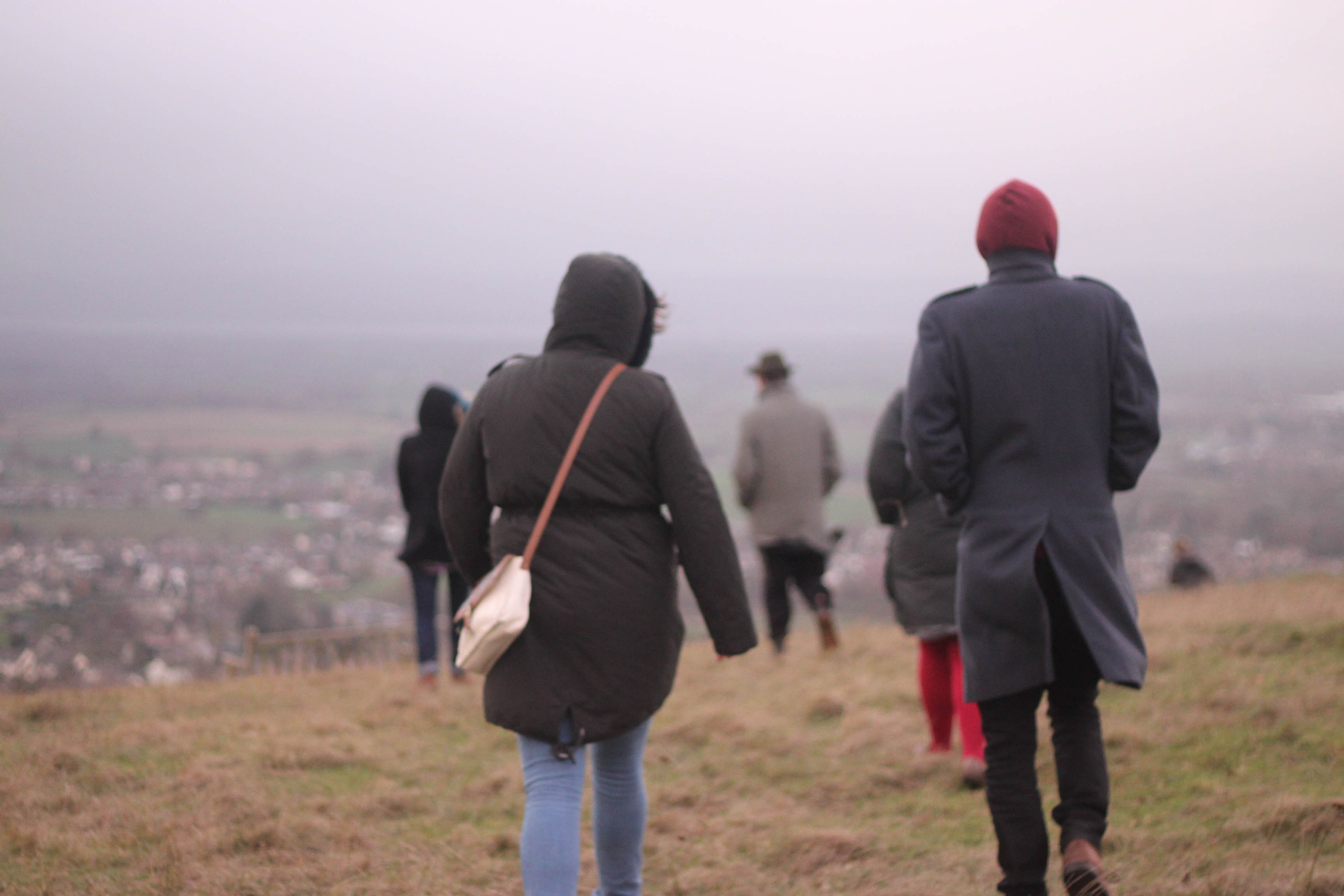 We met the most awesome puppy, who was almost too excited to stay still for a photograph…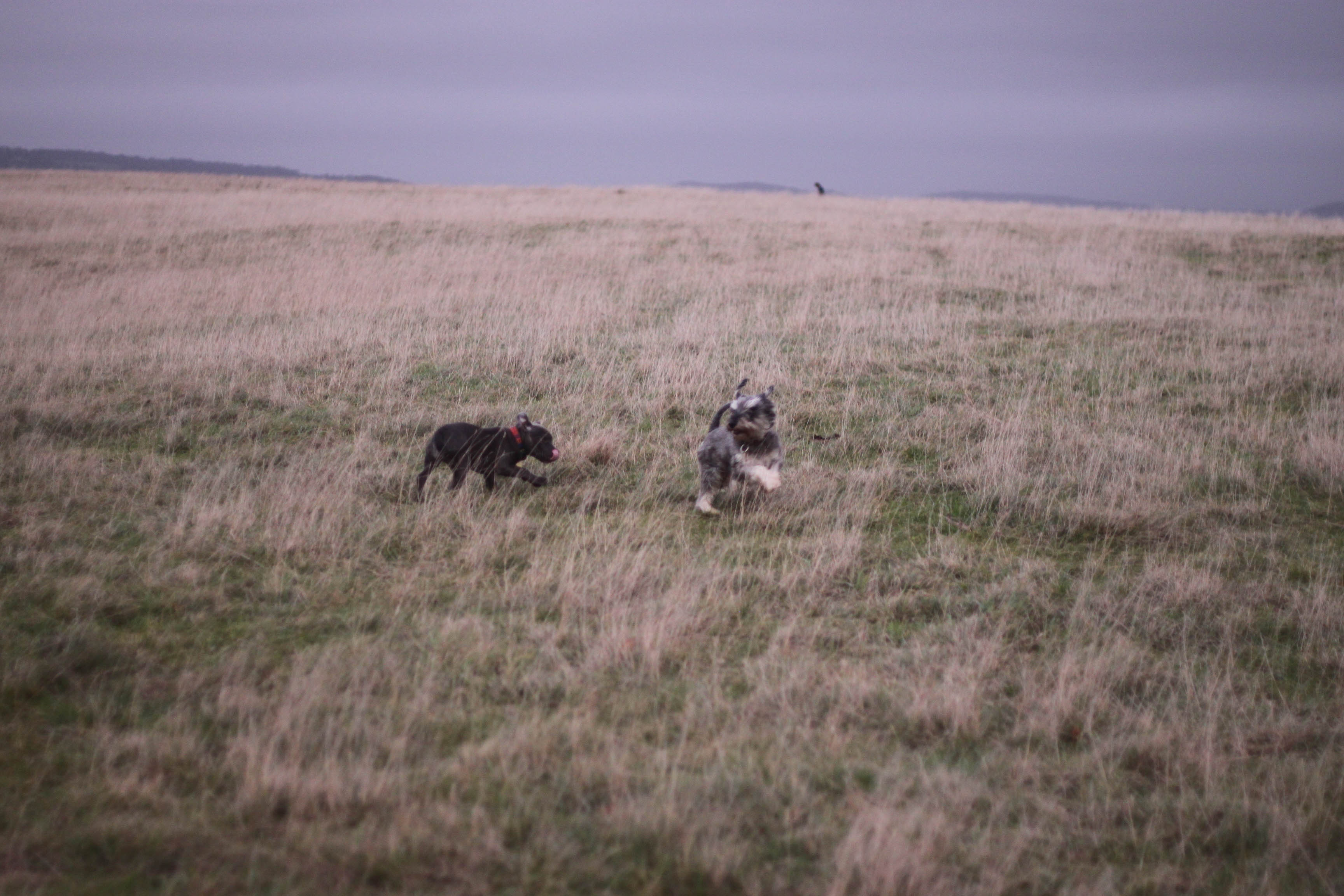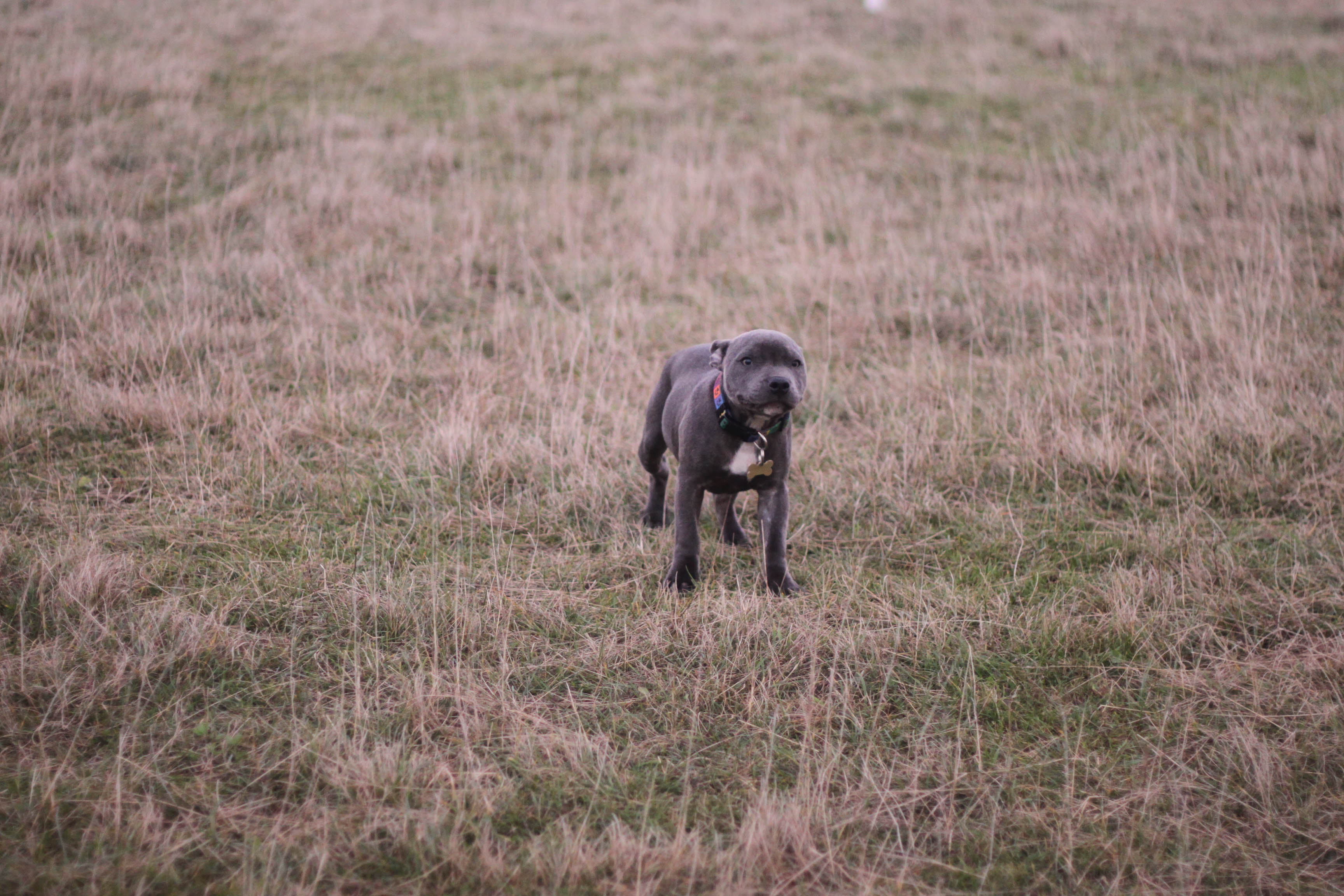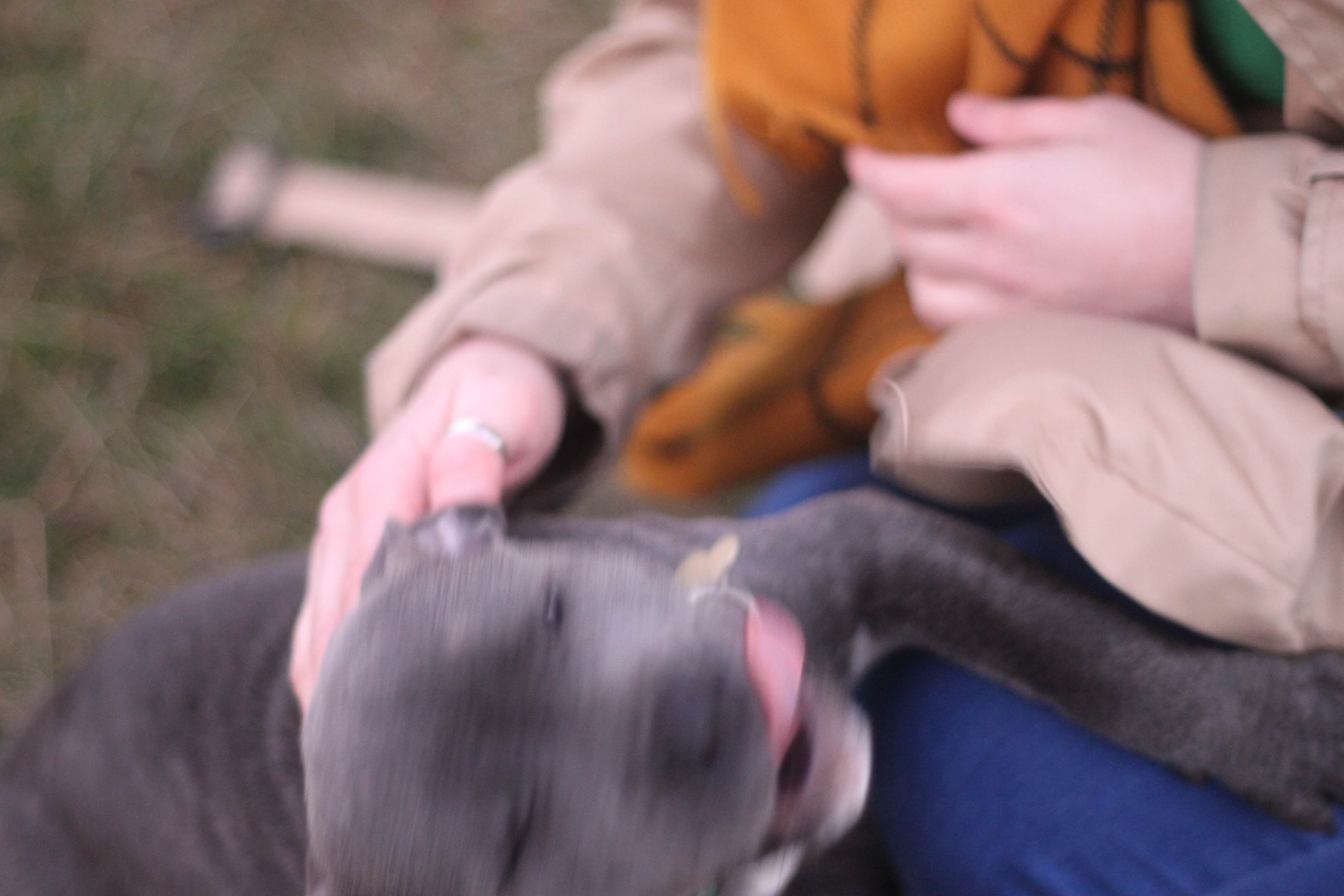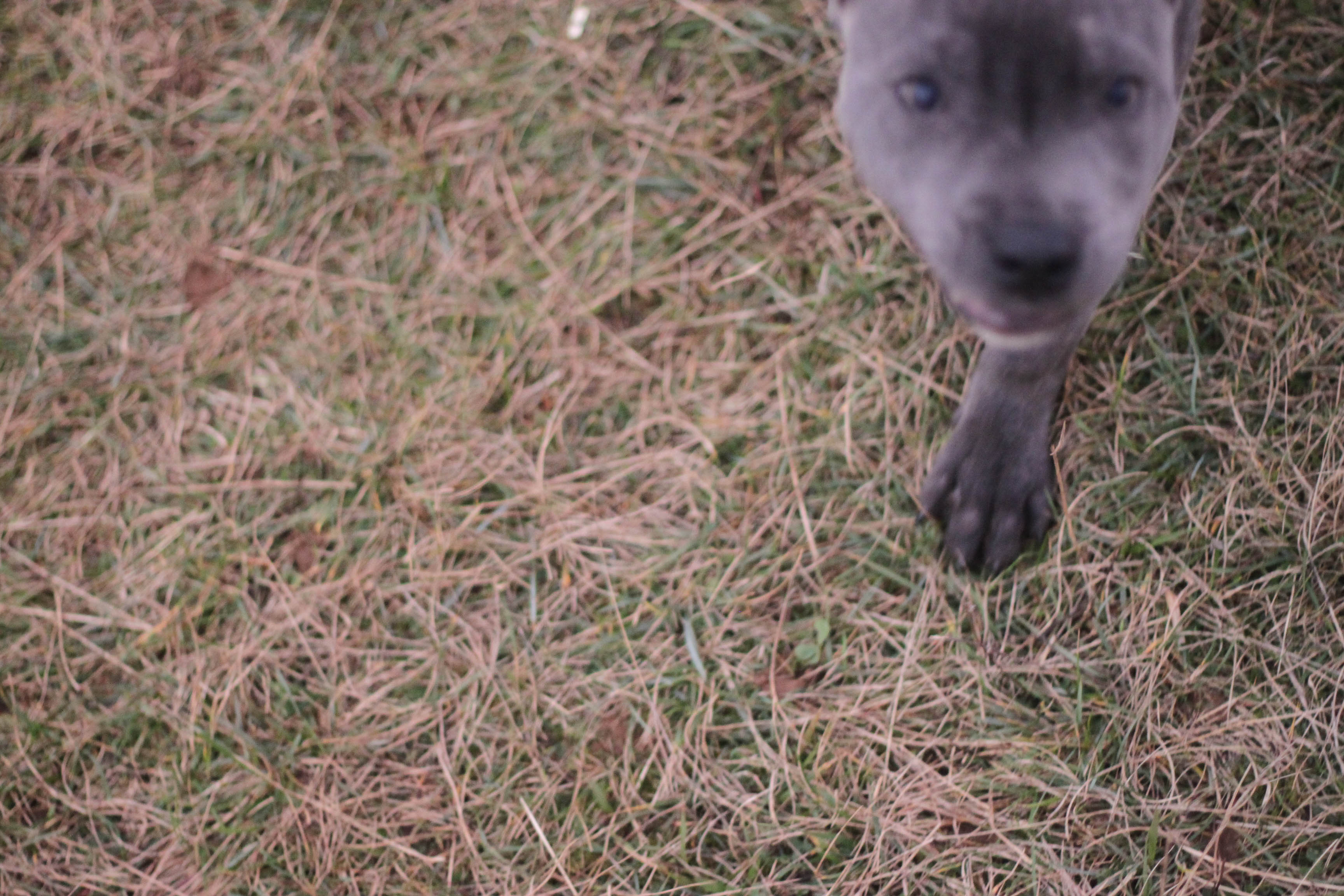 Then we wandered around a bit more in the wind…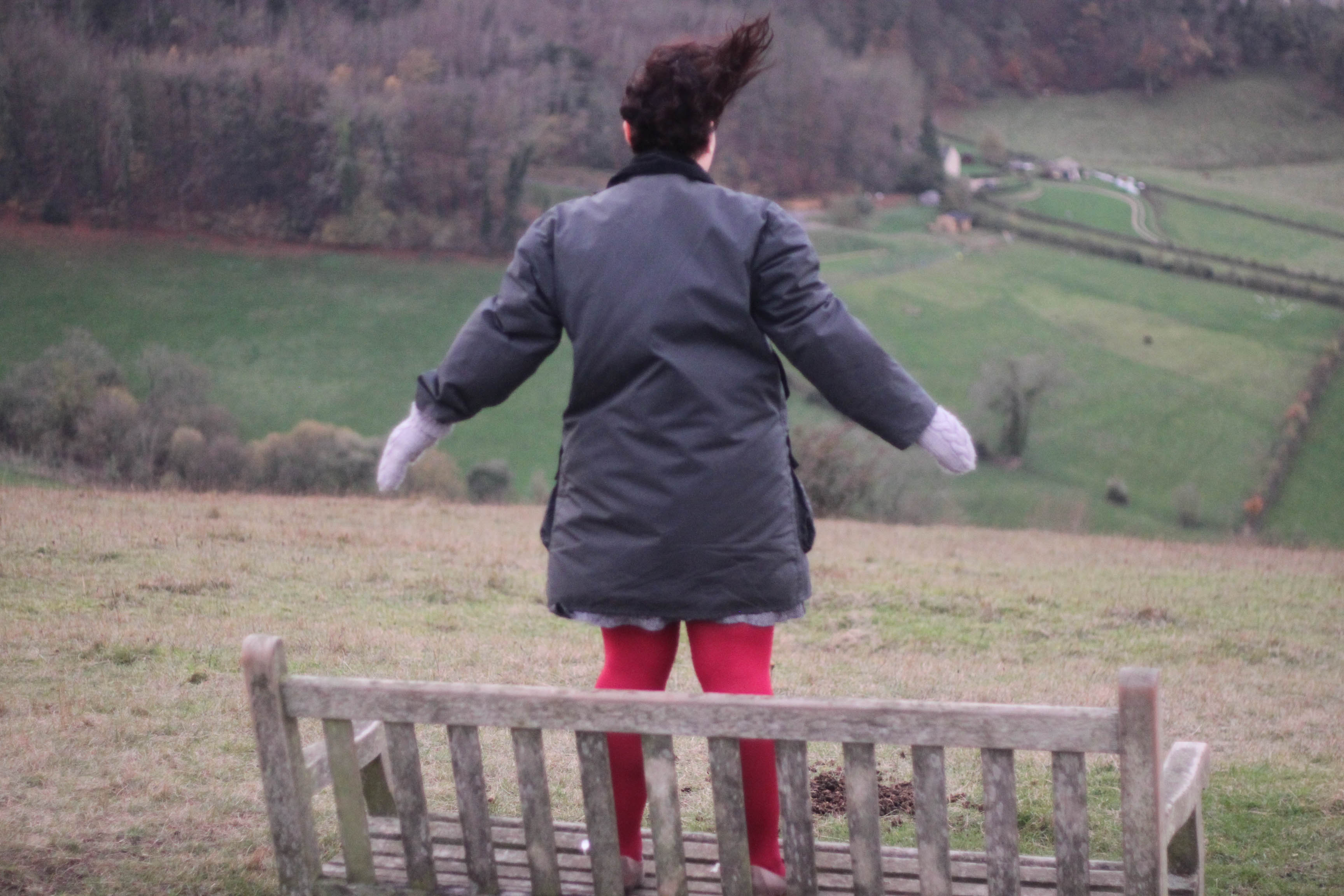 …where Kate proclaimed herself Queen of The Hill…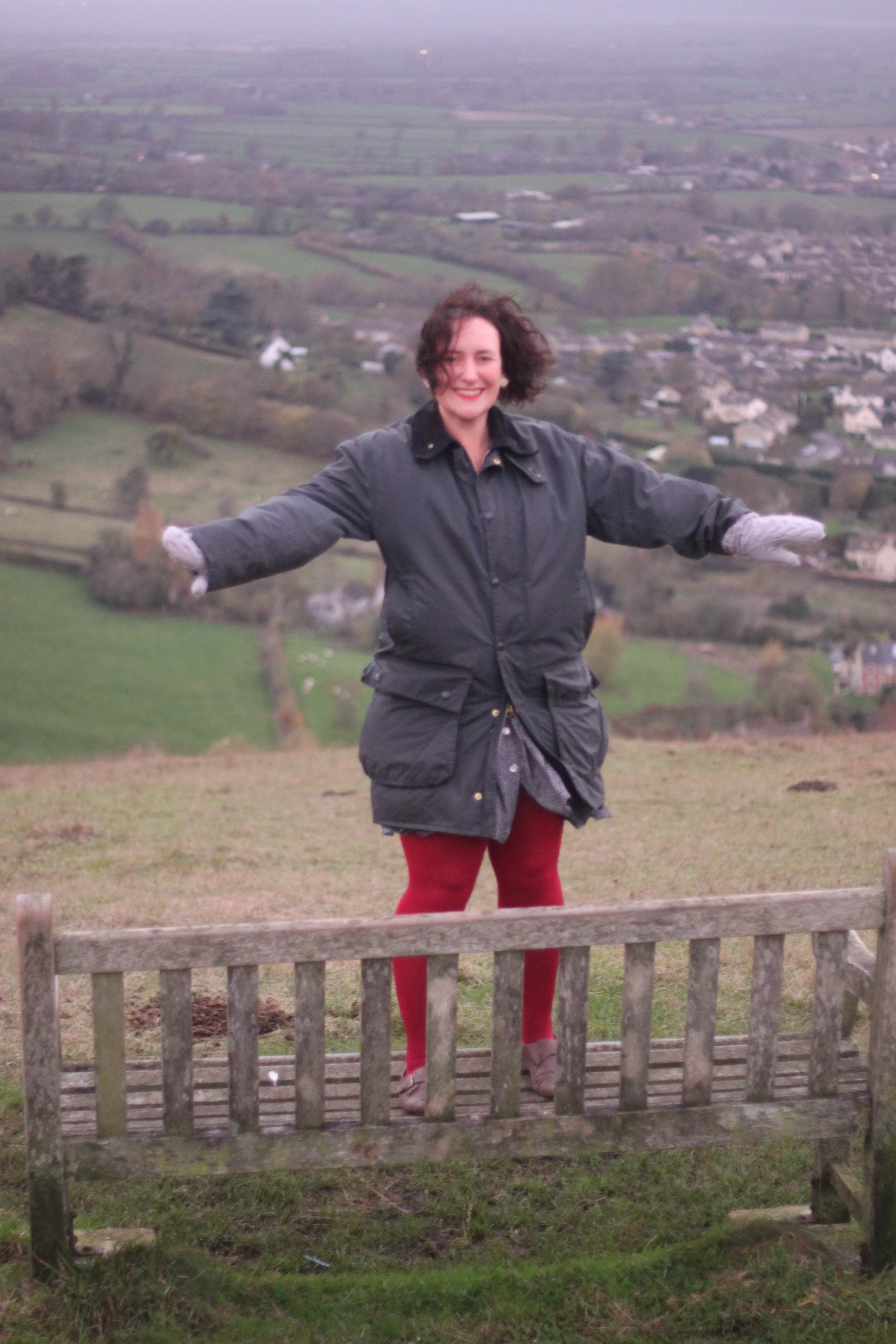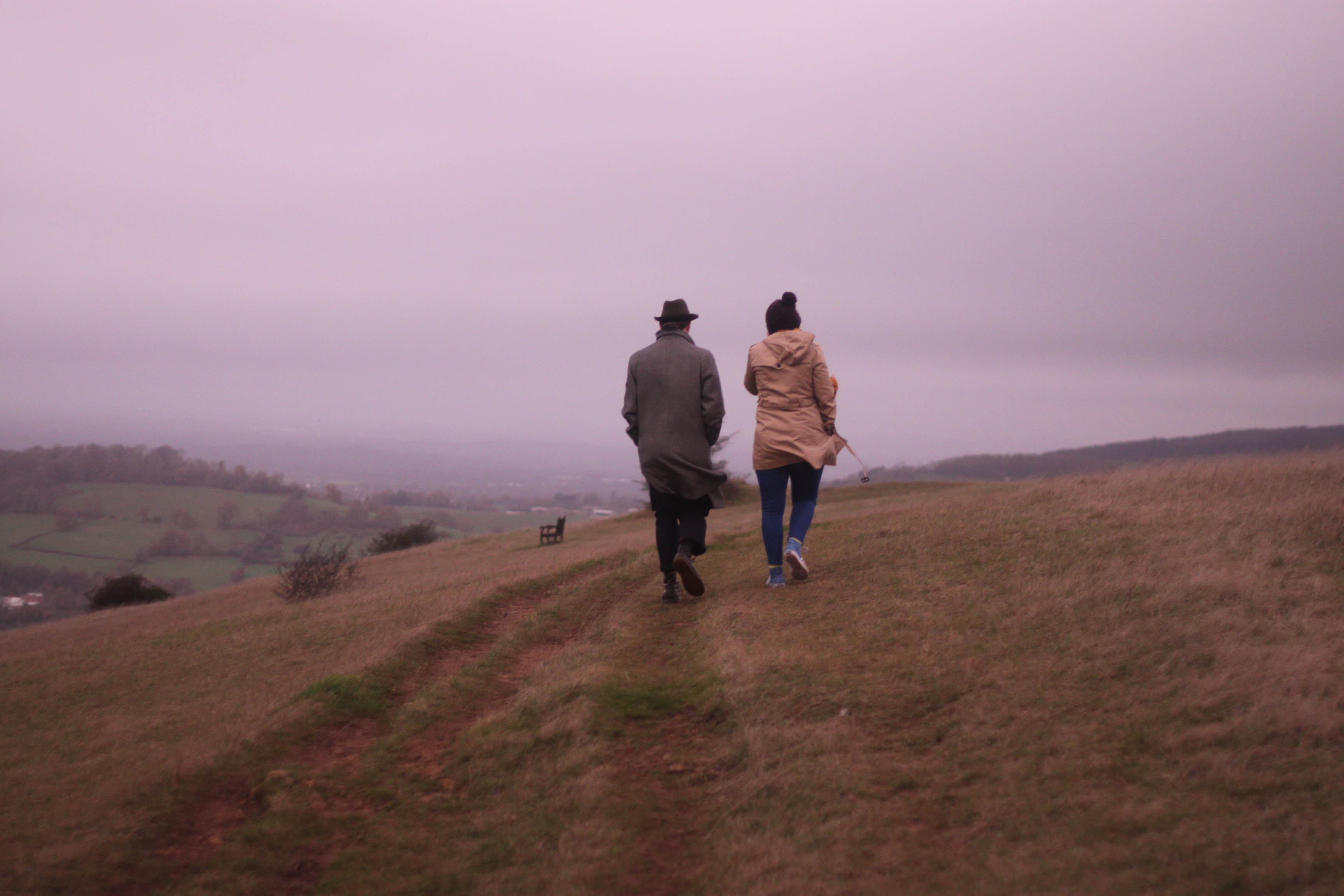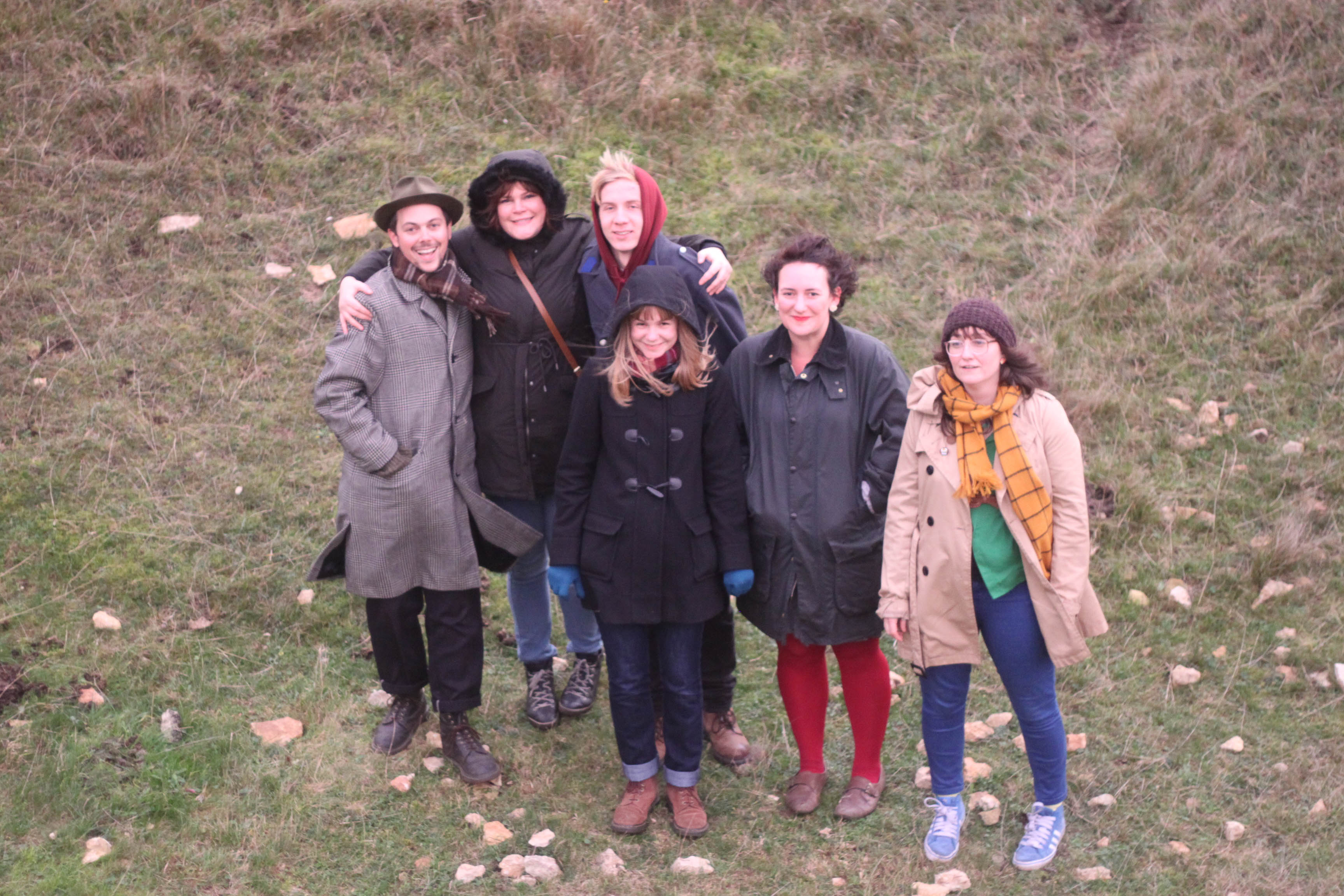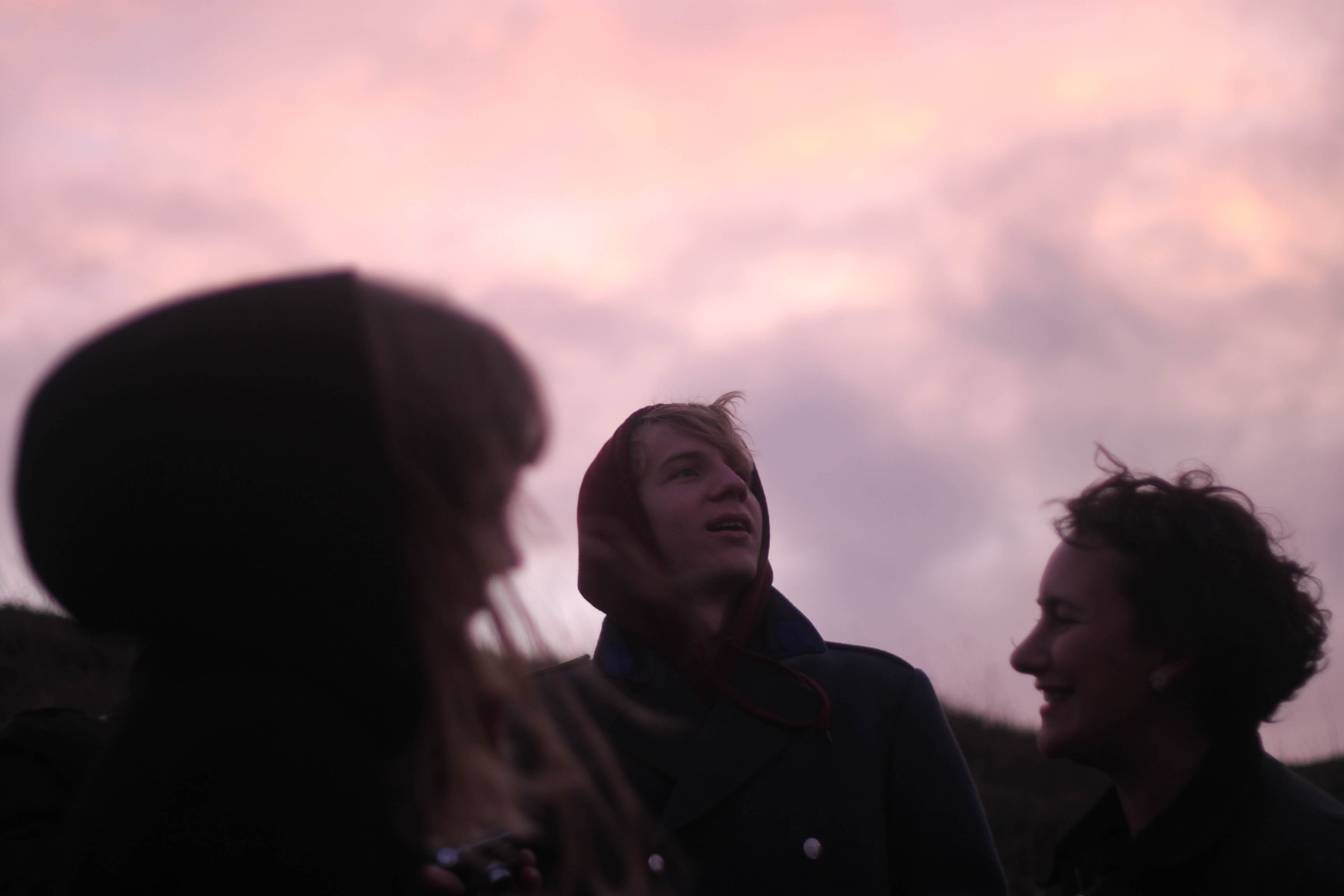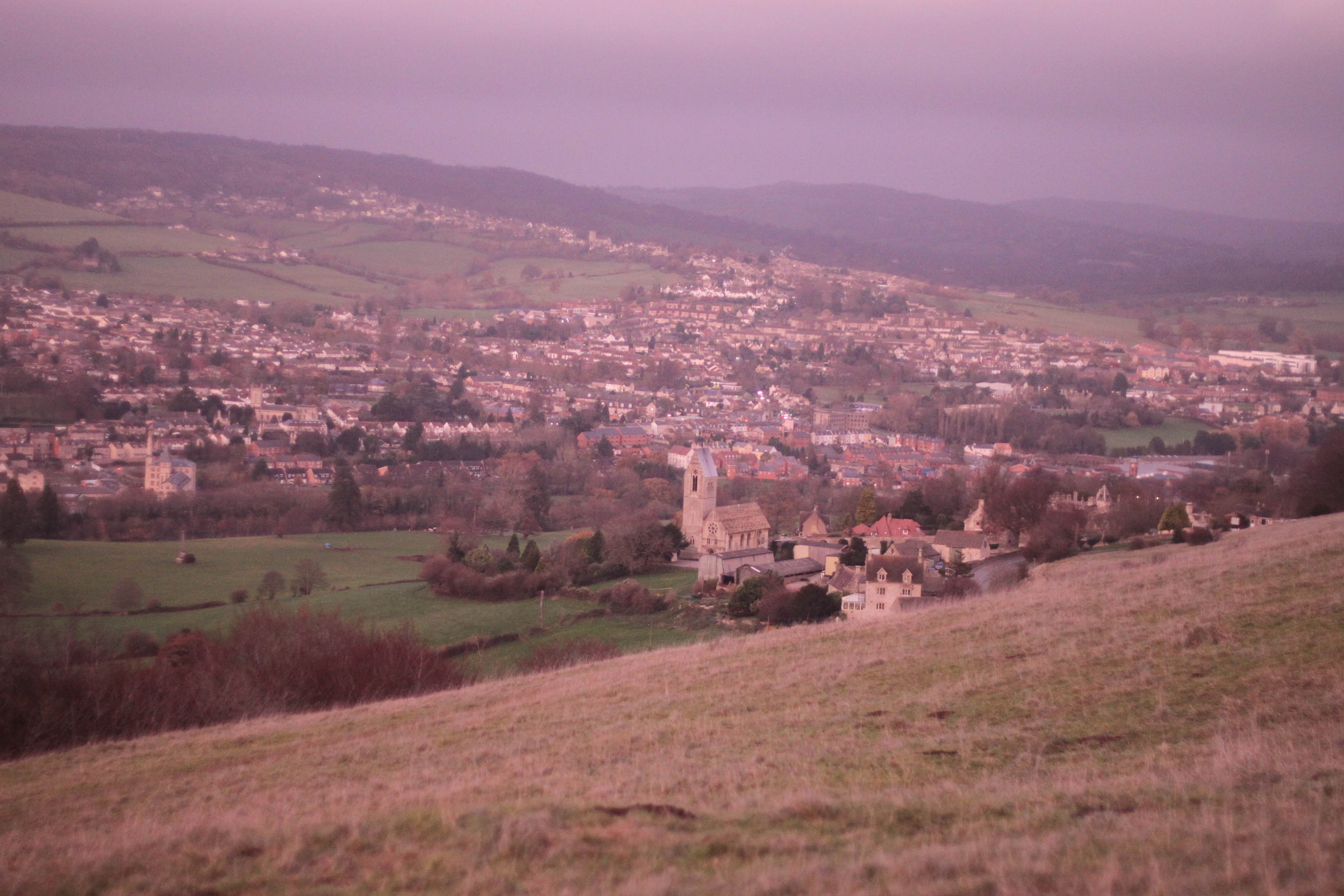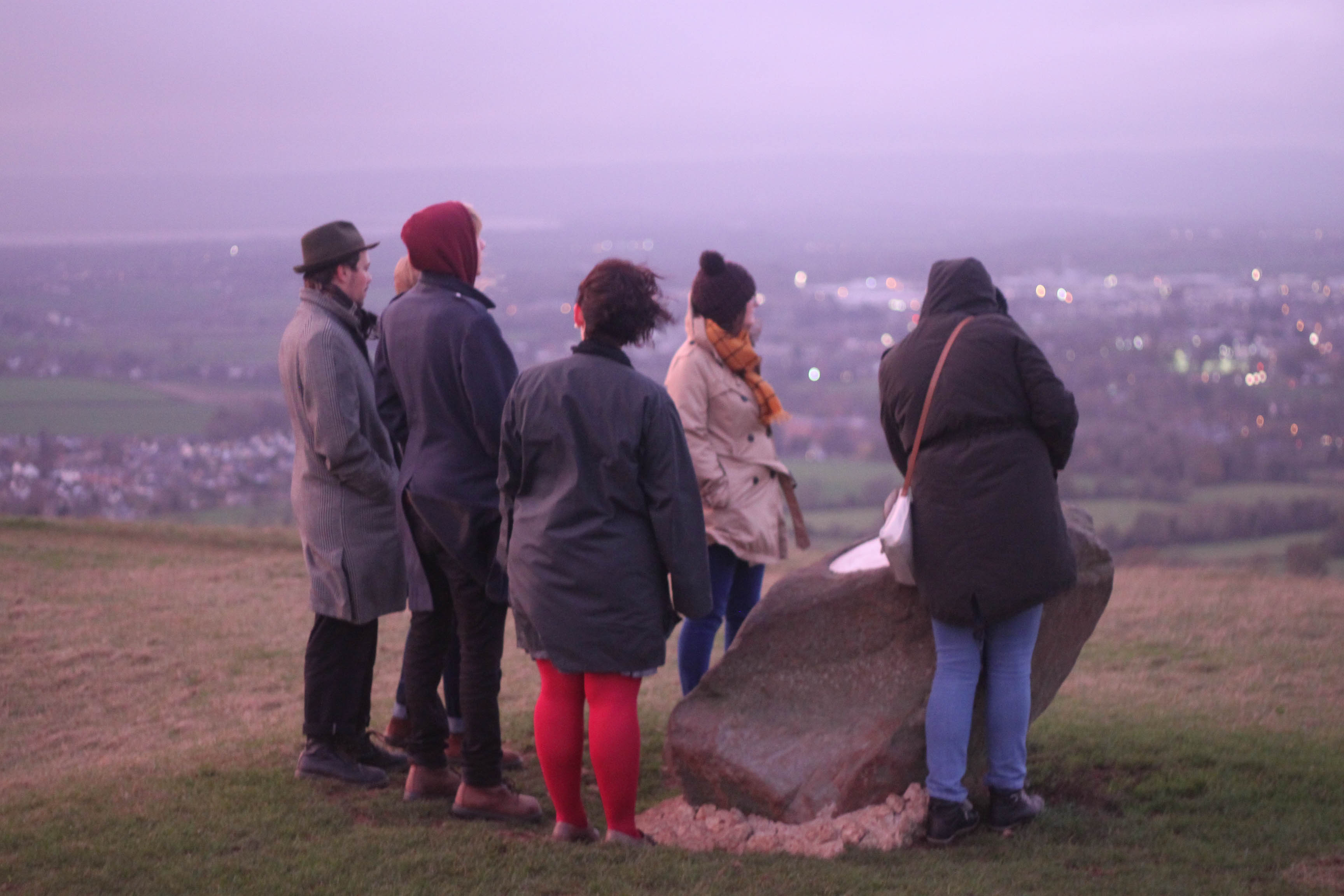 Then it was time for home and for a delicious Leftovers Dinner. Anna made Succotash Pancakes with the leftover succotash hom nom nom.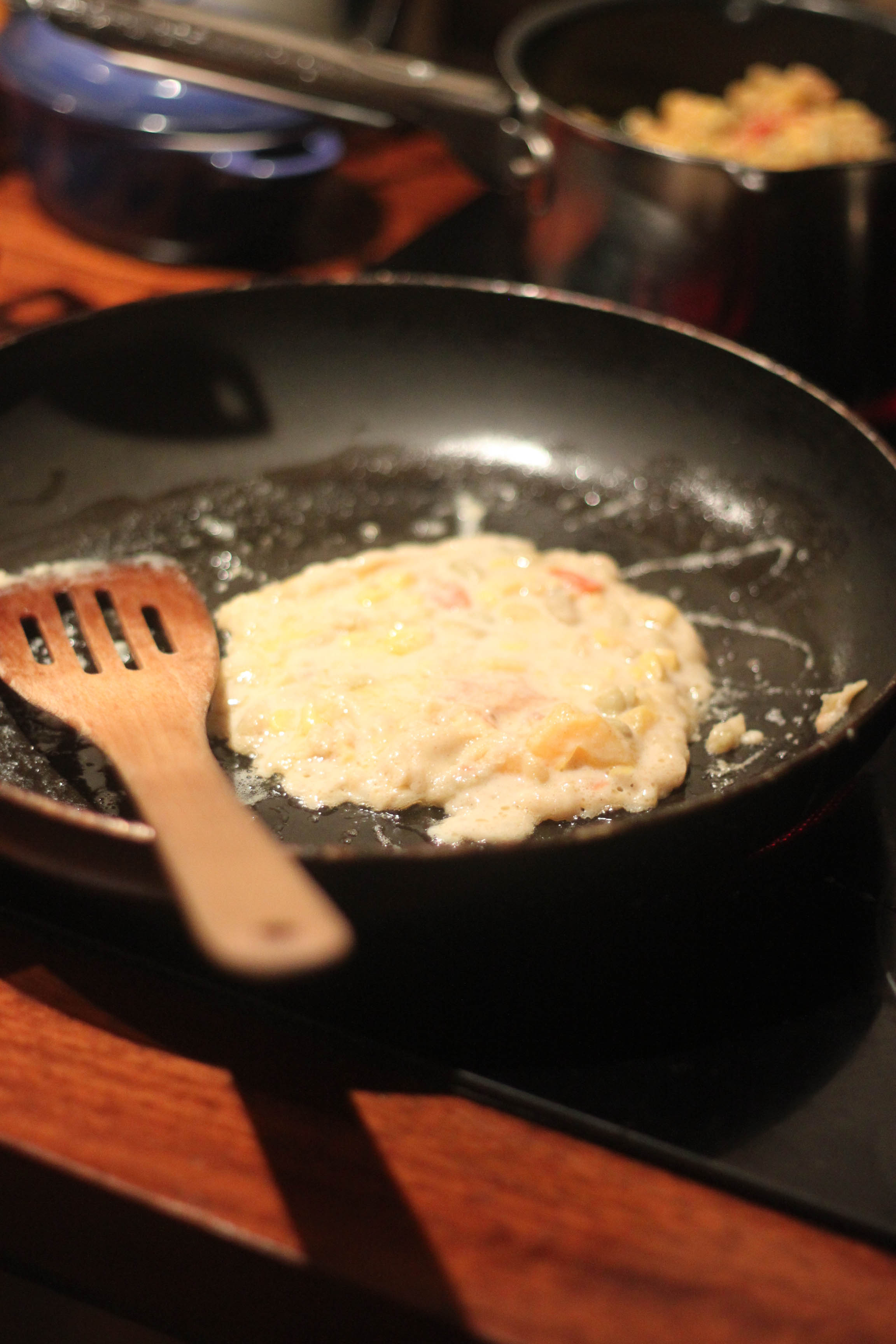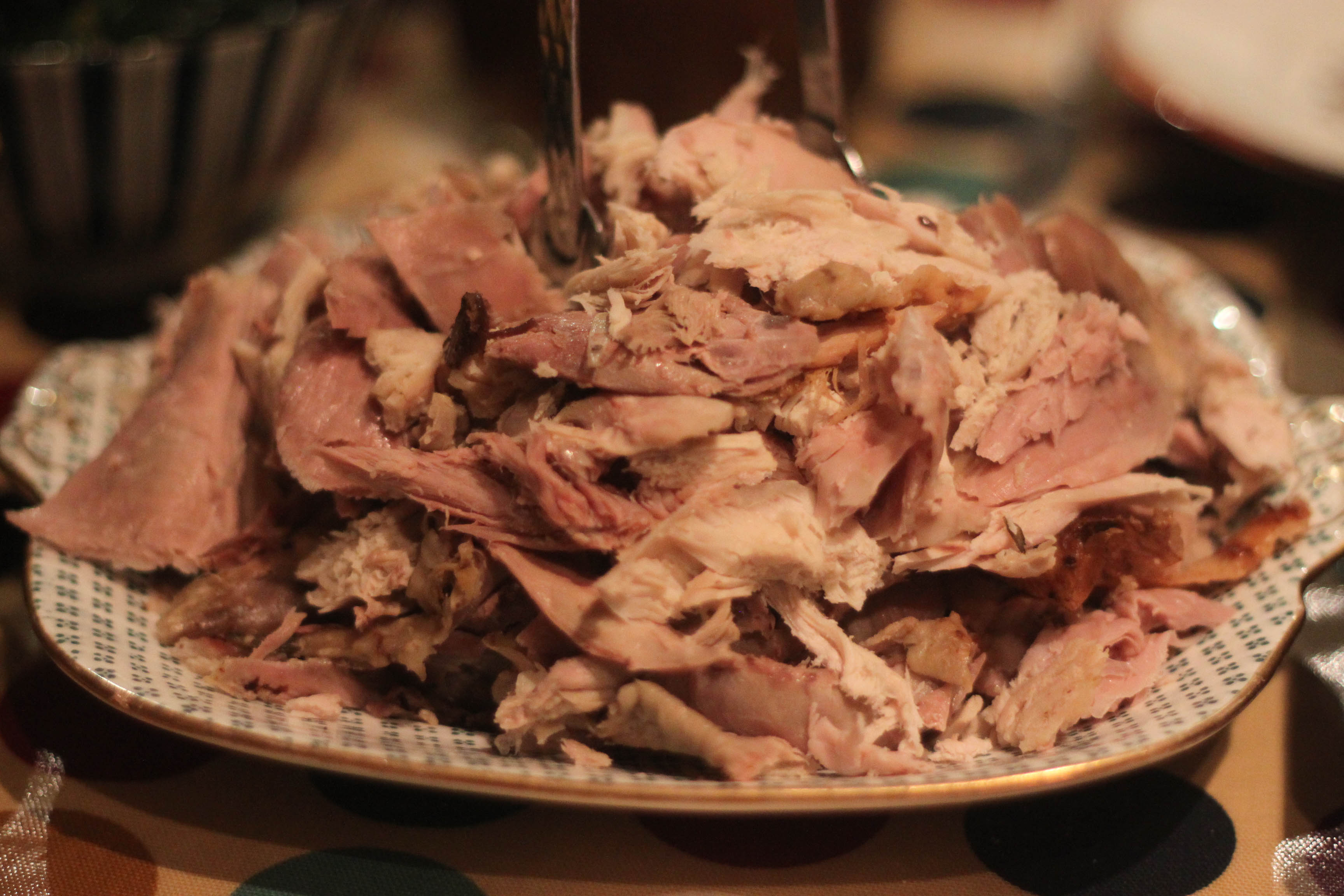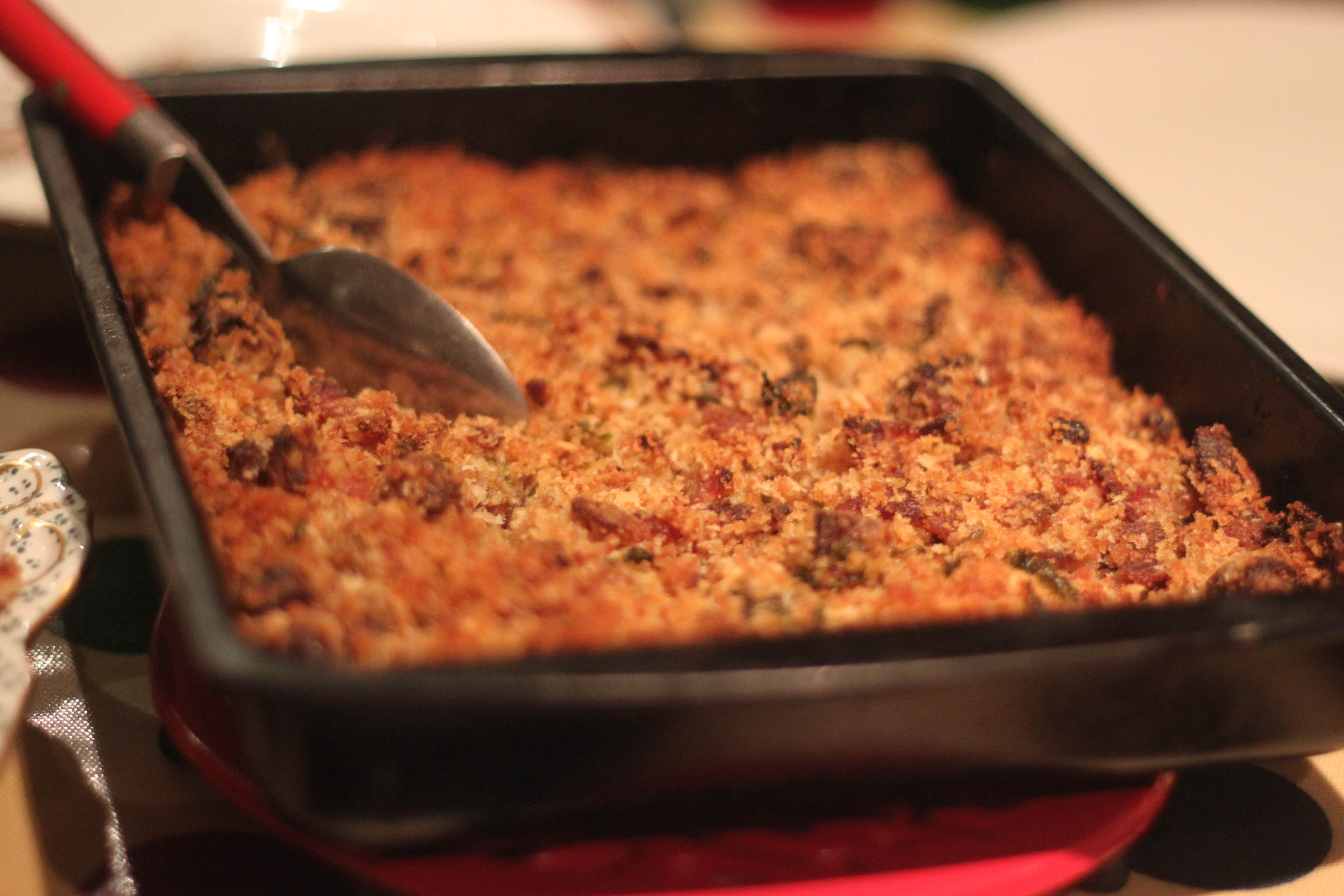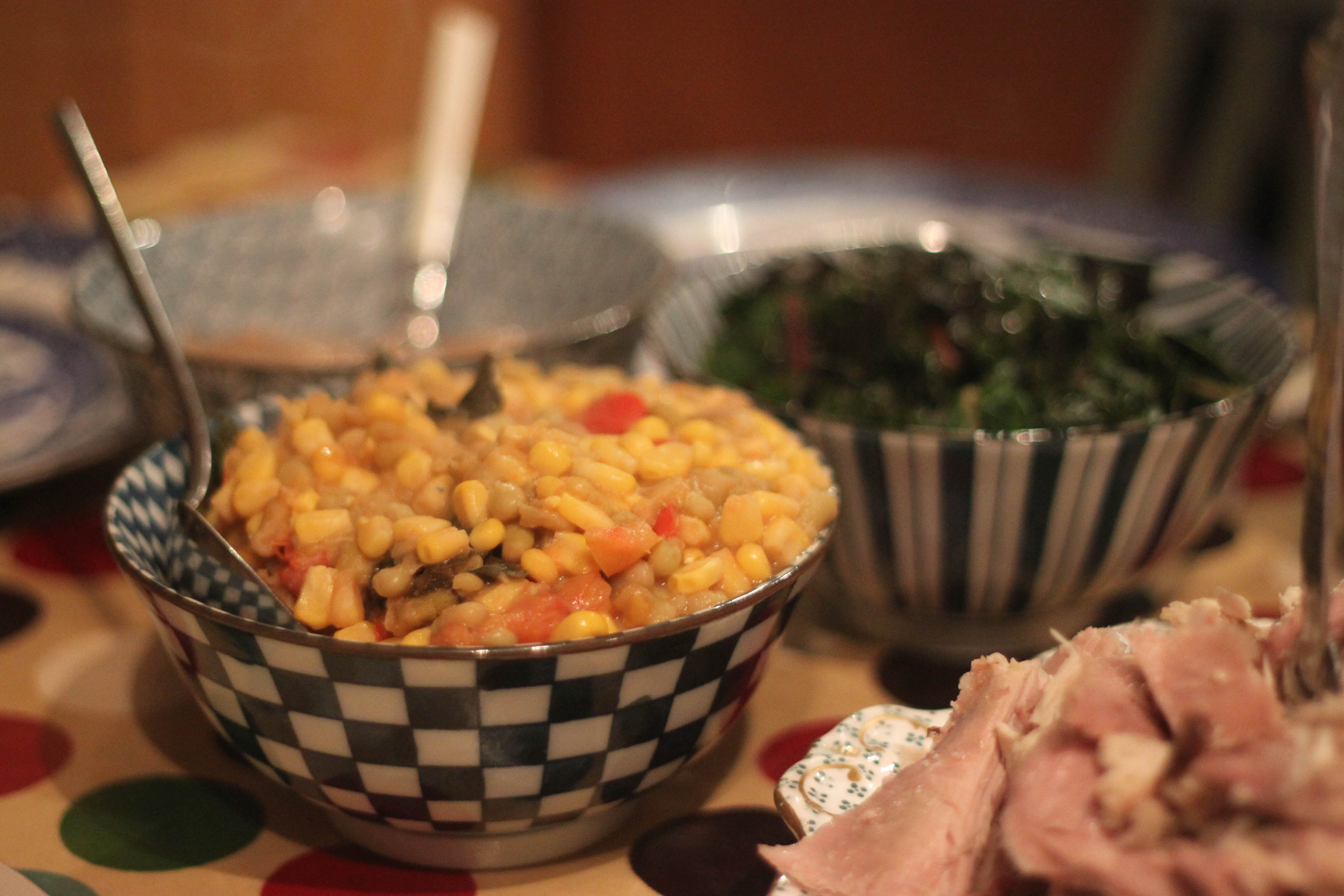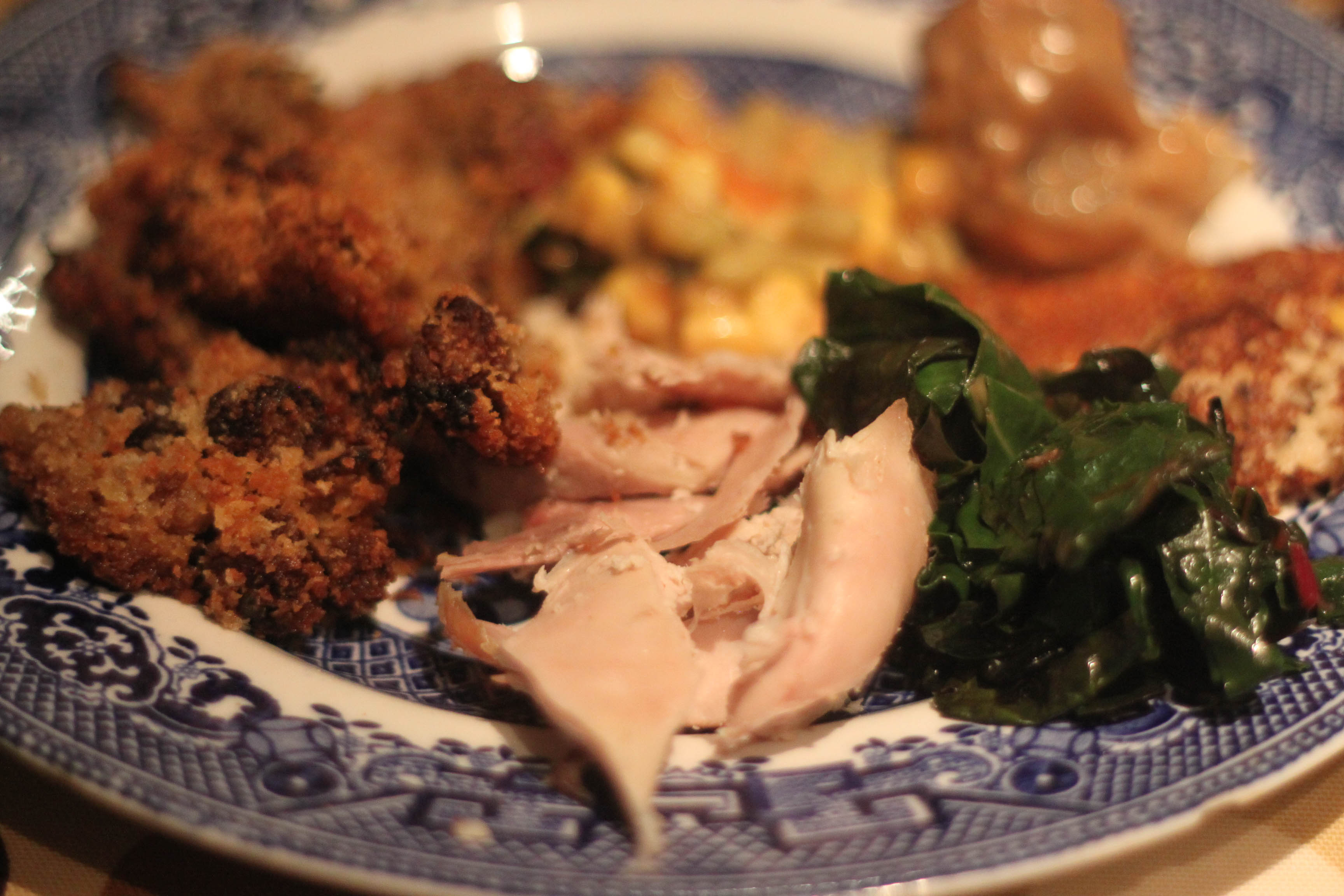 After our leftover dinner, we headed to The Prince Albert for a few pints of ale and a smoke of a pipe…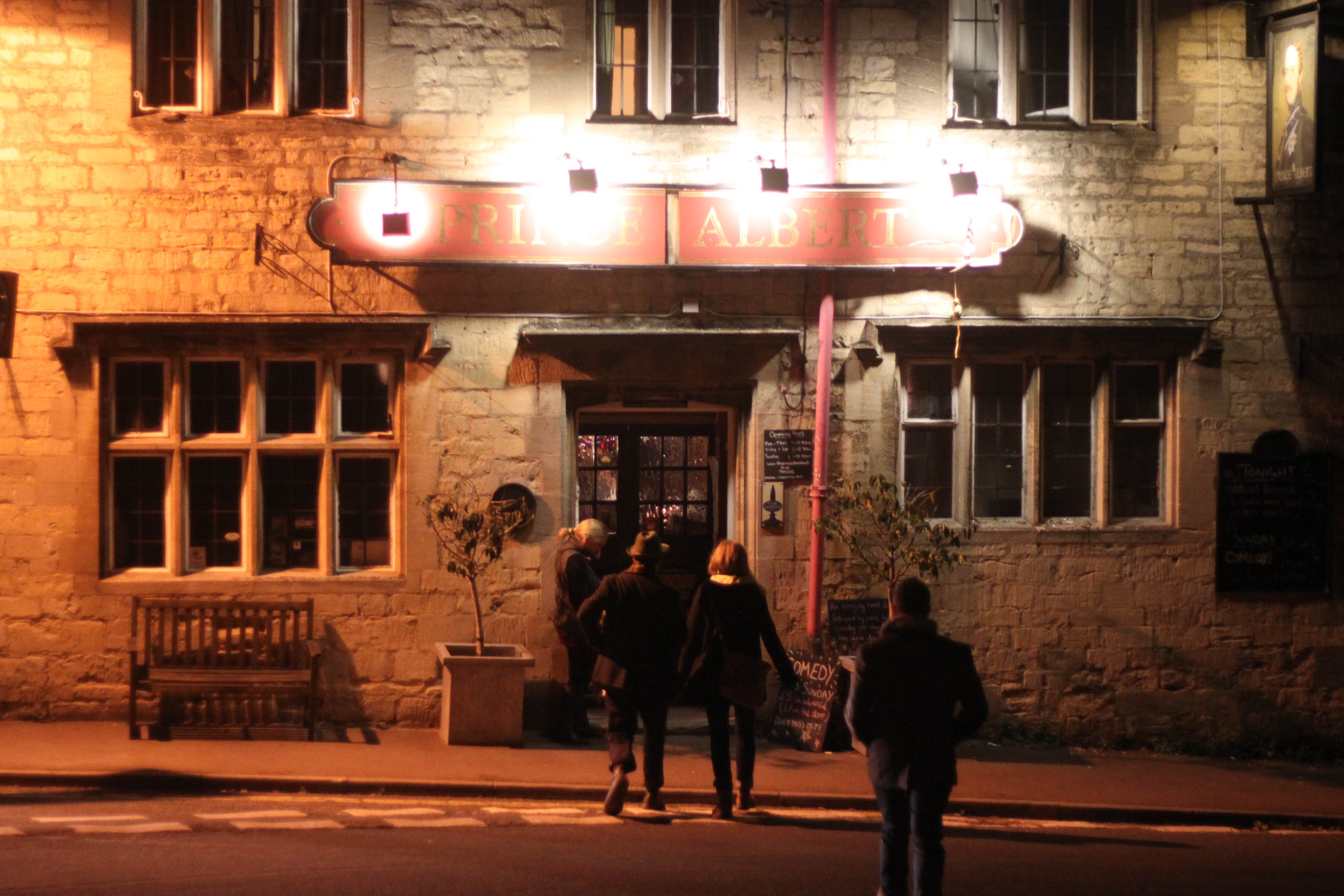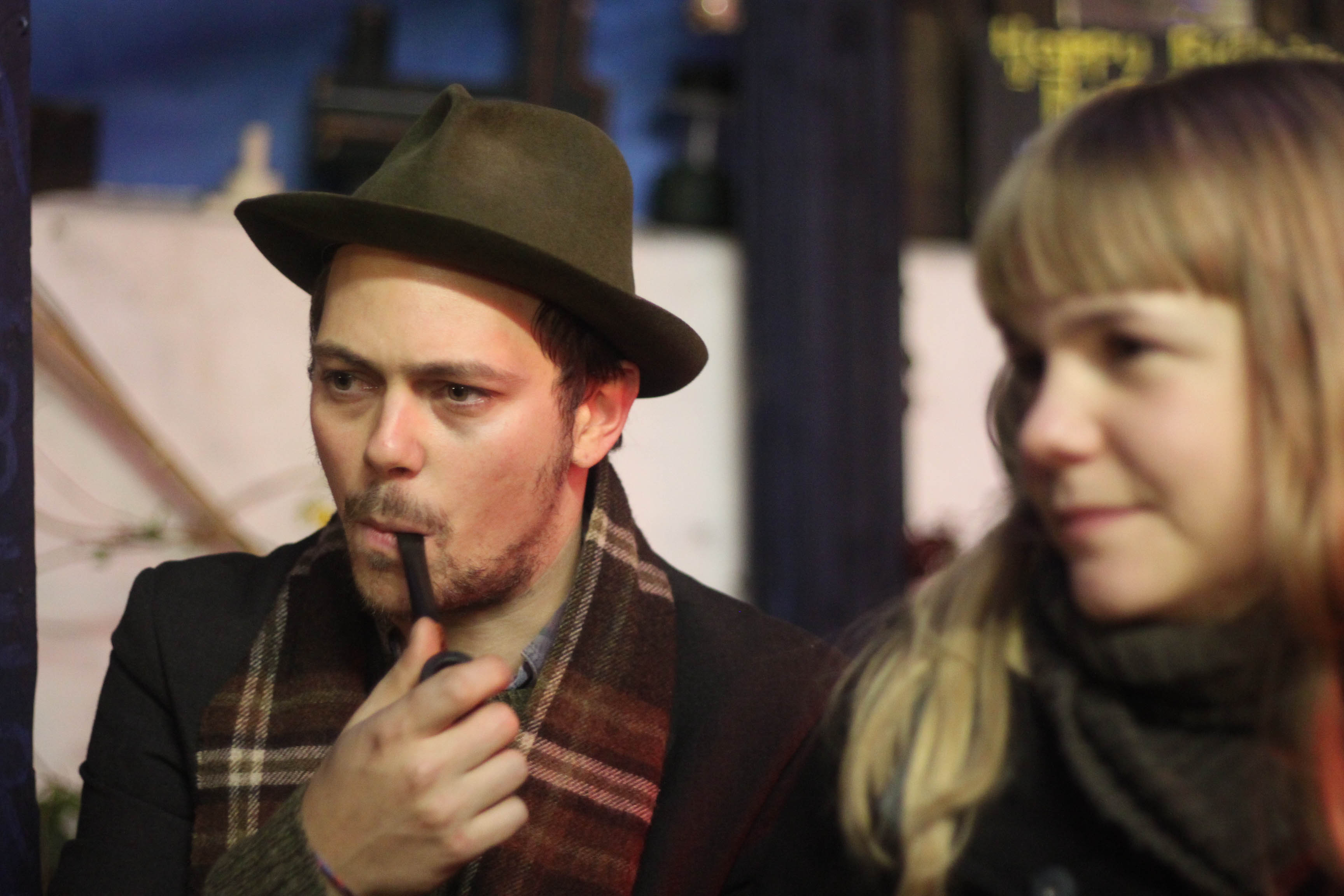 We also met the pub's pup, Fernando. Almost too cute, he was.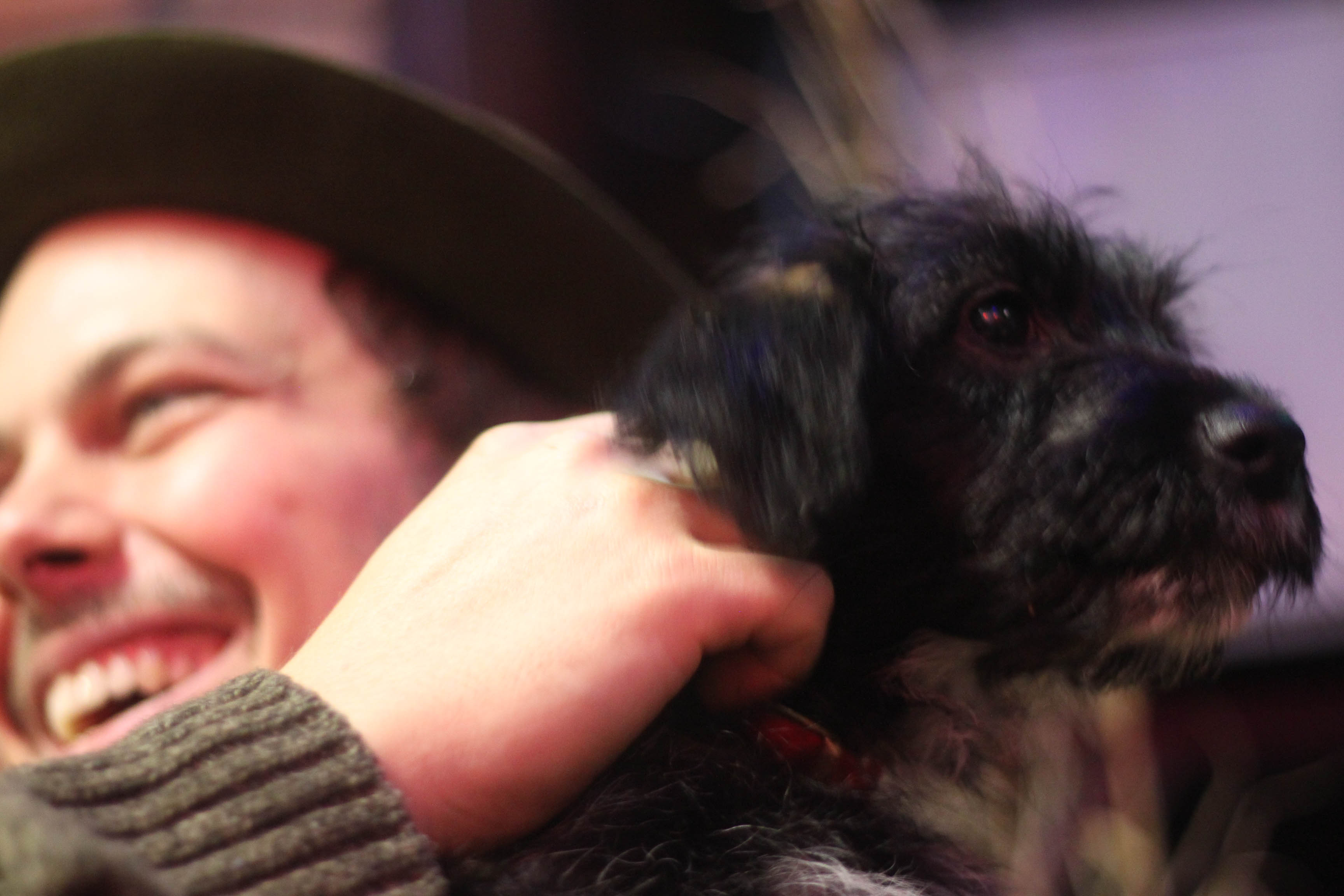 Tom trying to figure out what shampoo Fernando uses.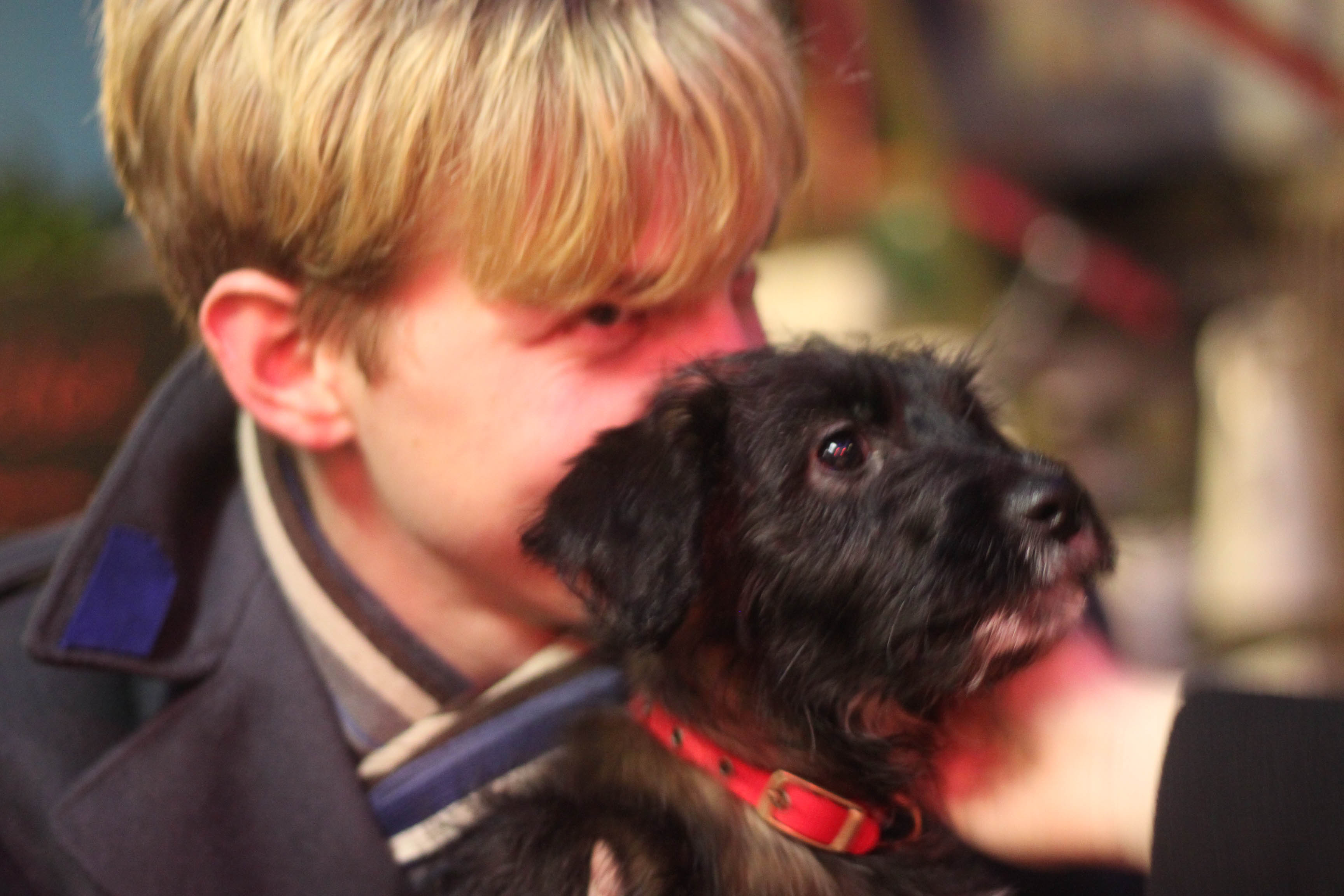 Anna looking unsure about committing to a full on face lick from Fernando.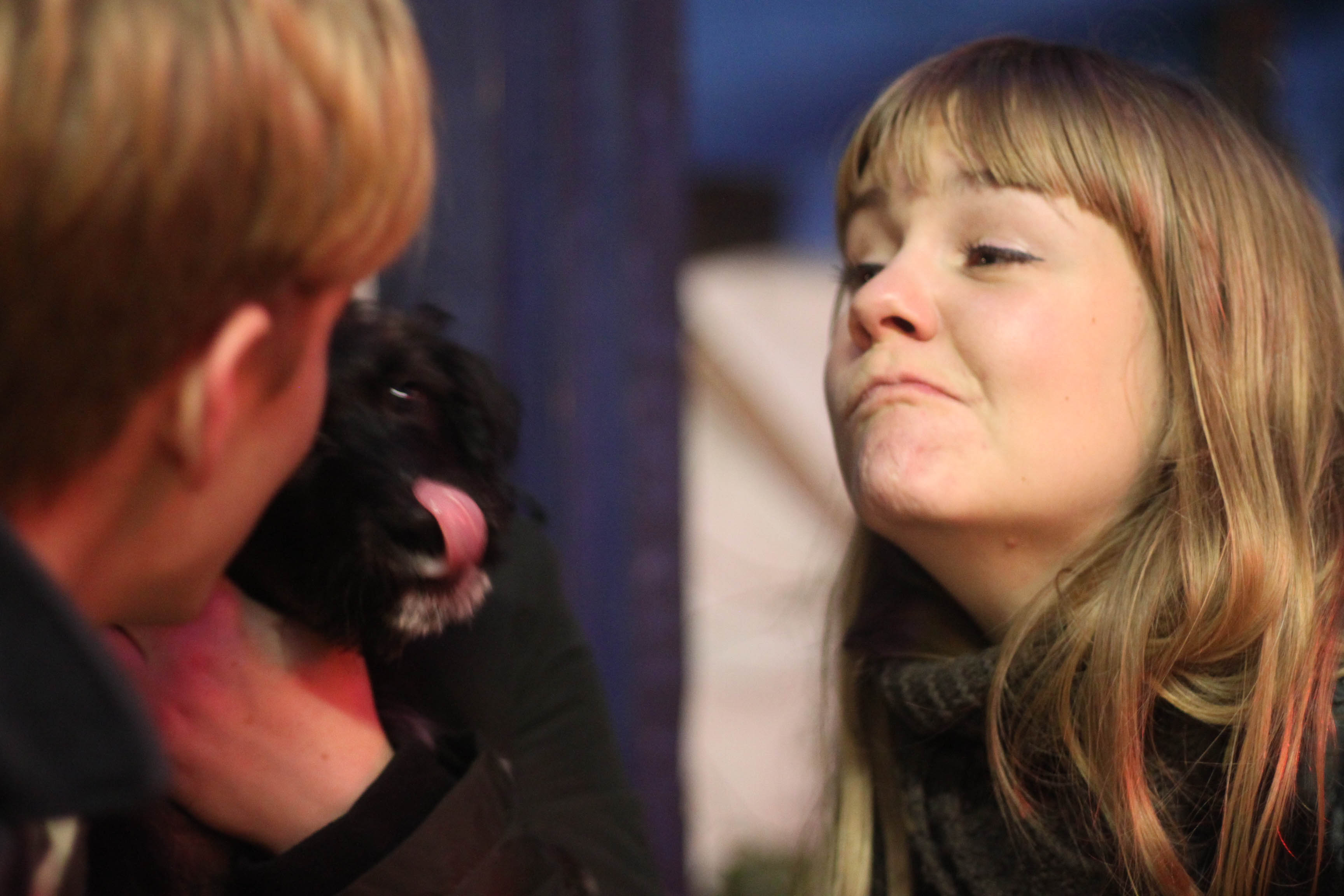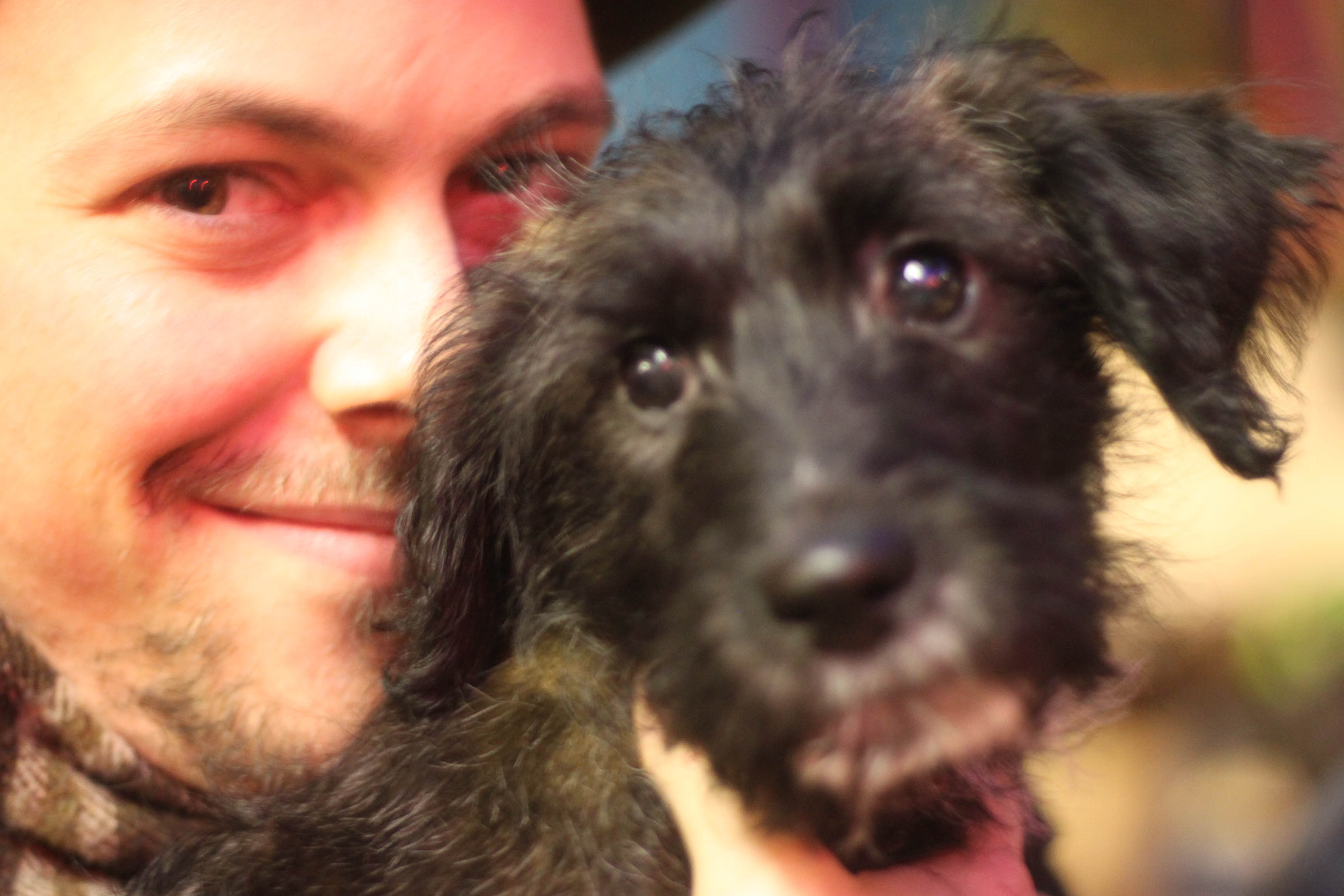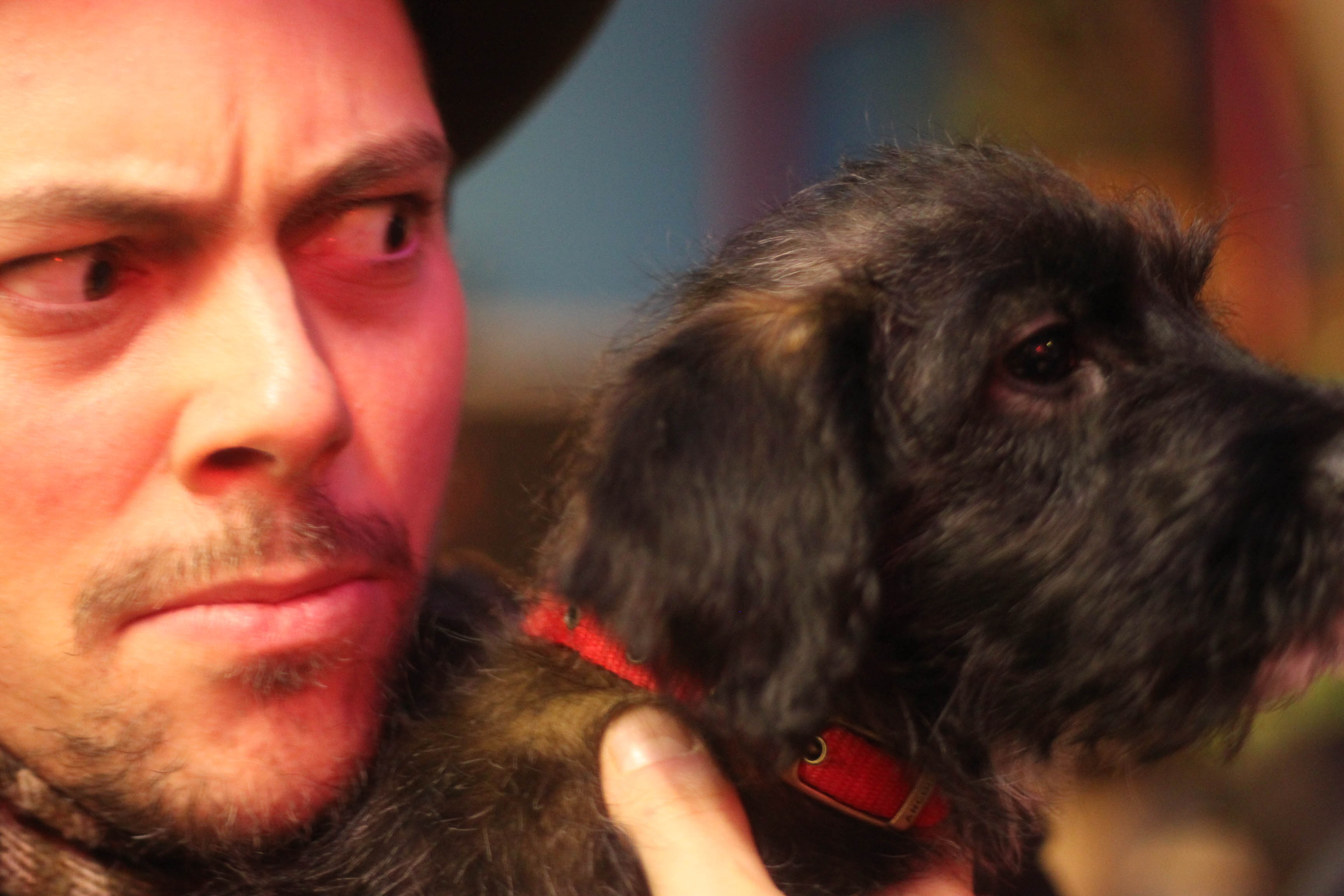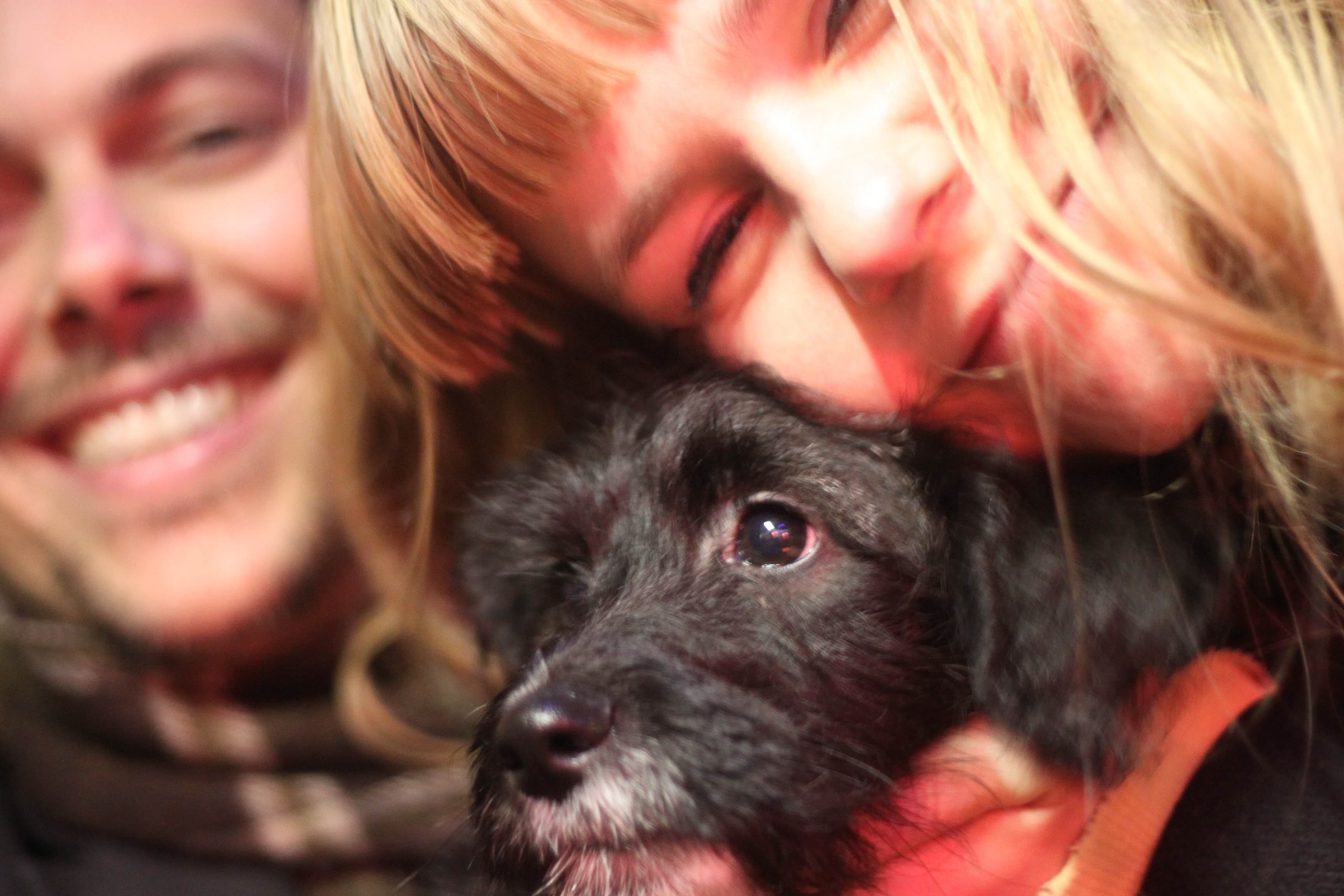 Saturday night ended with a game of Kilbeggan-fuelled Consequences.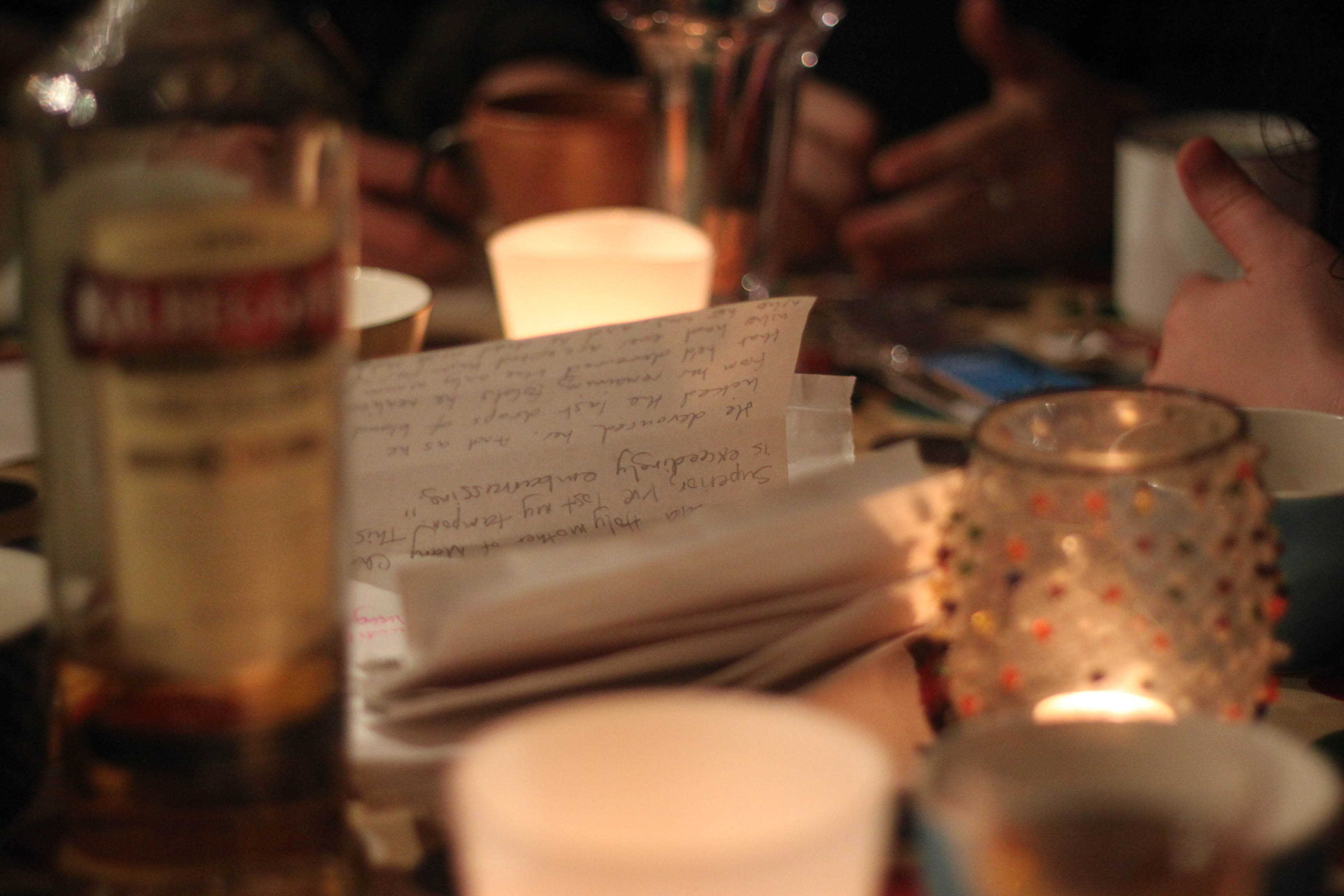 Sunday morning brought the English countryside walks…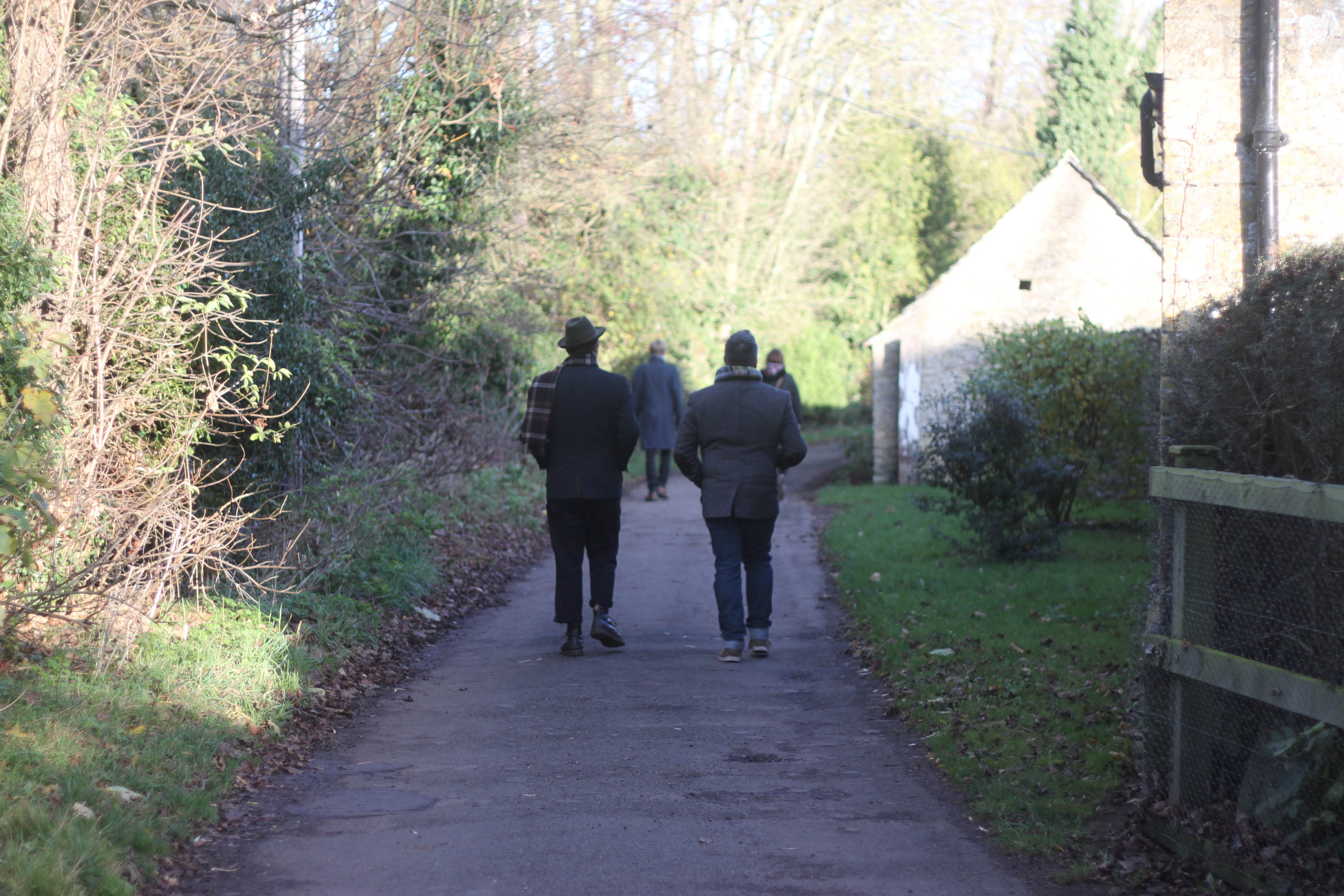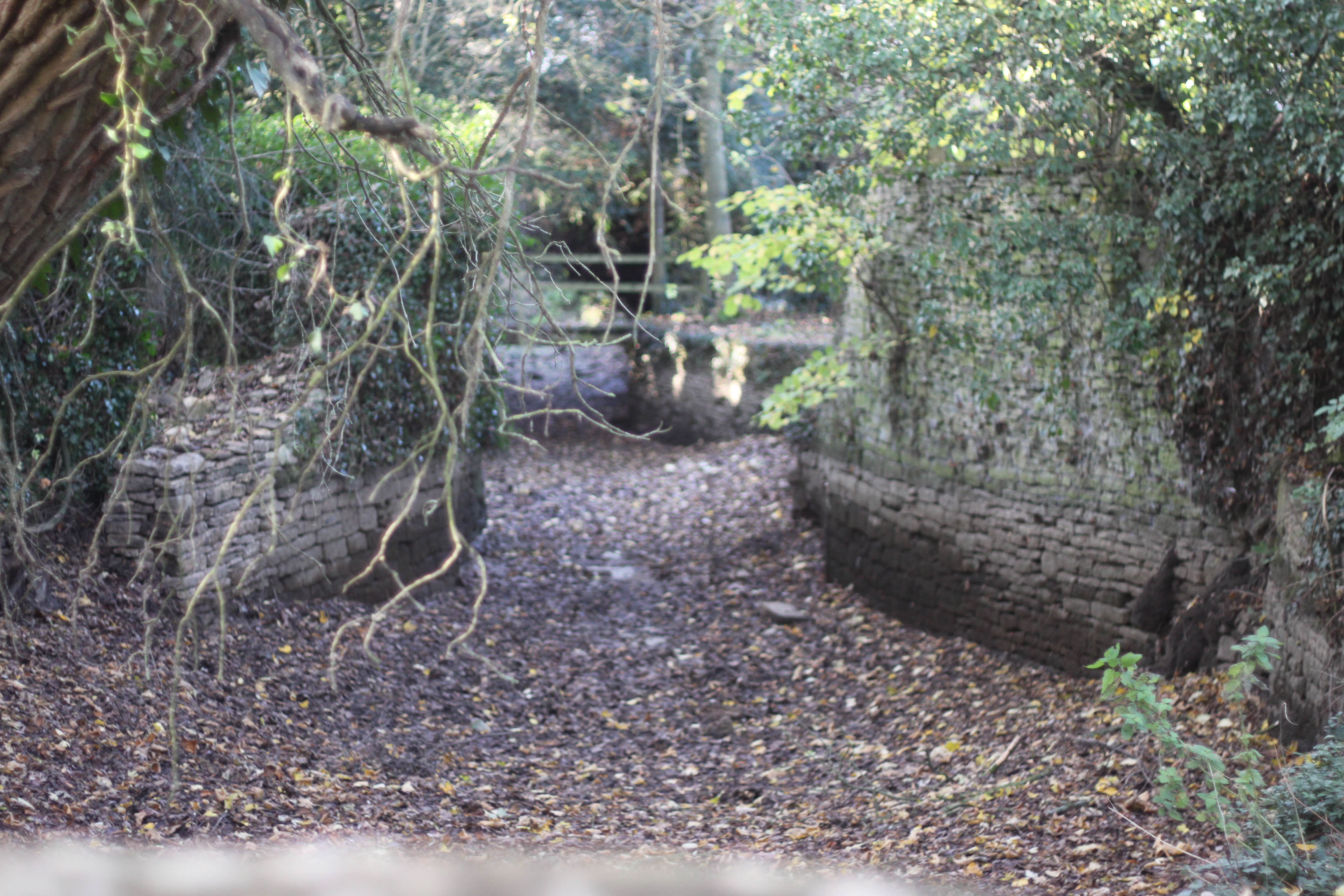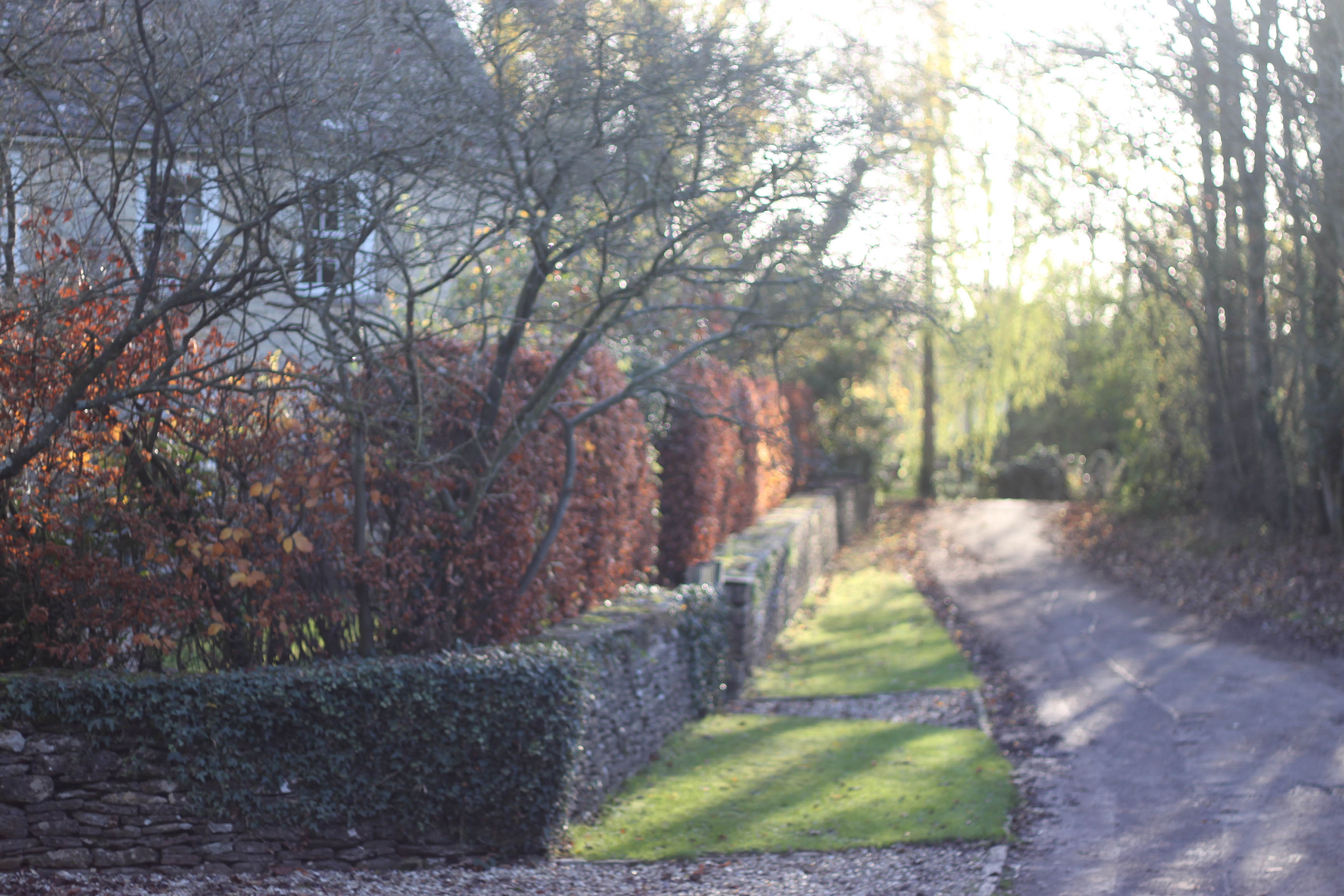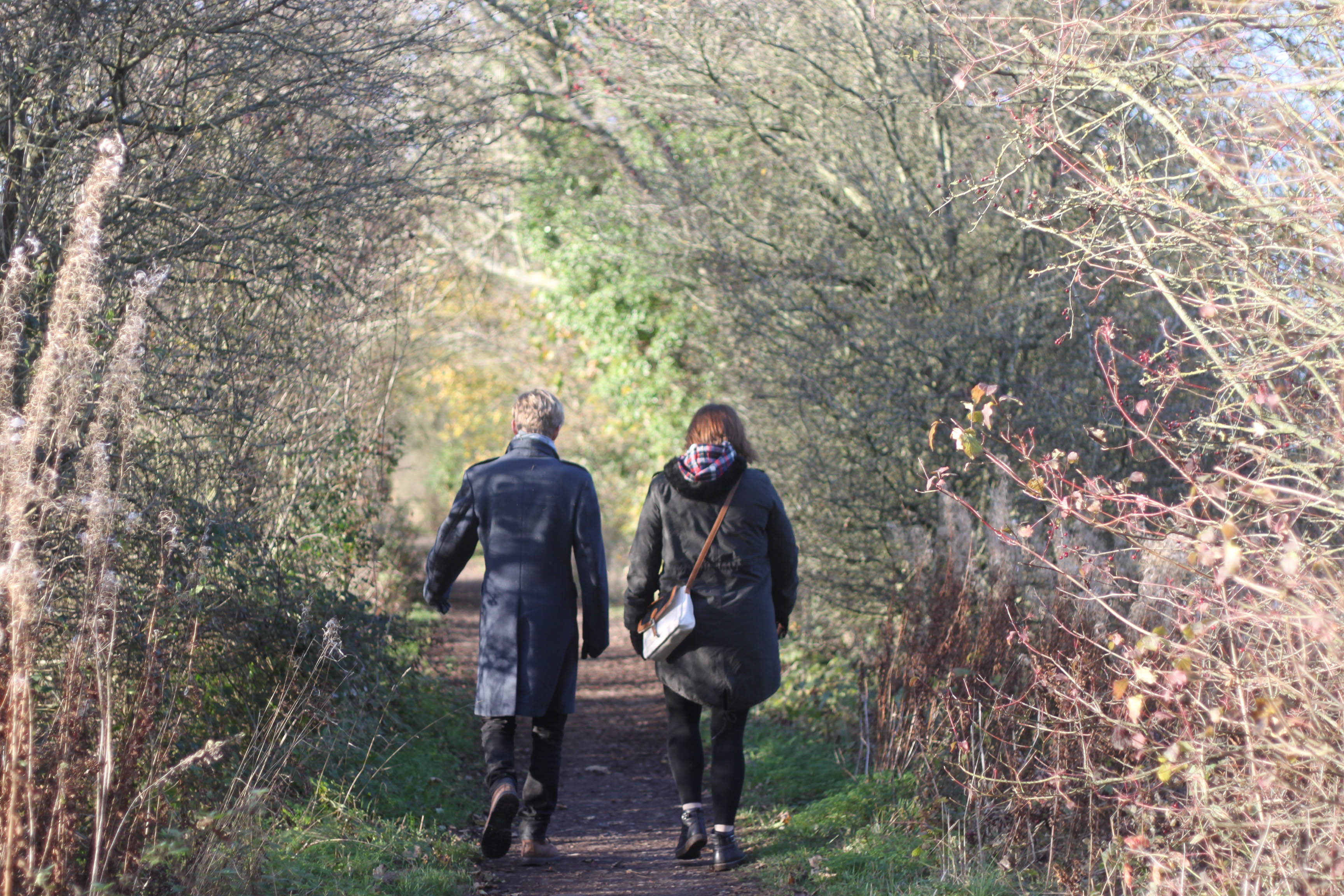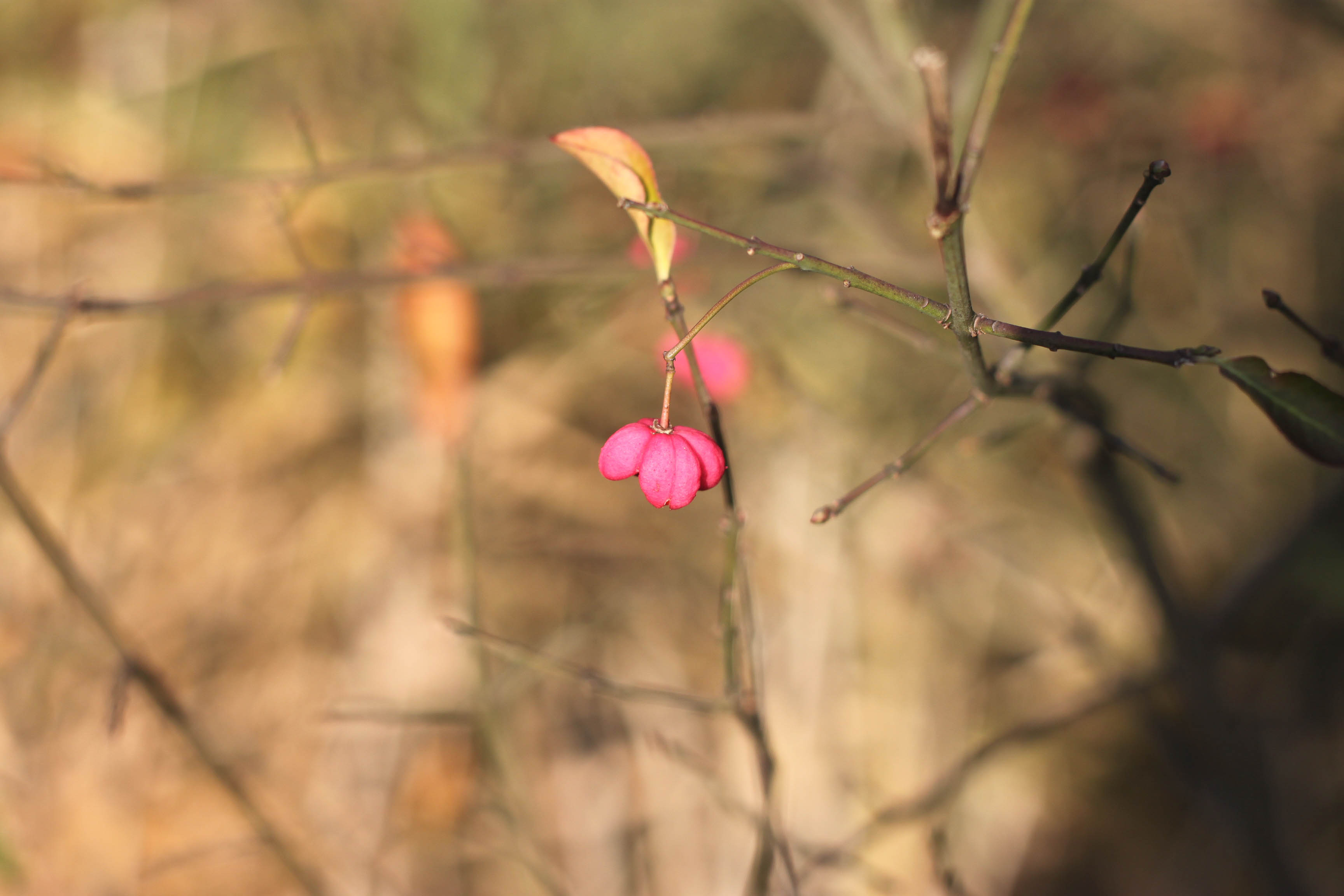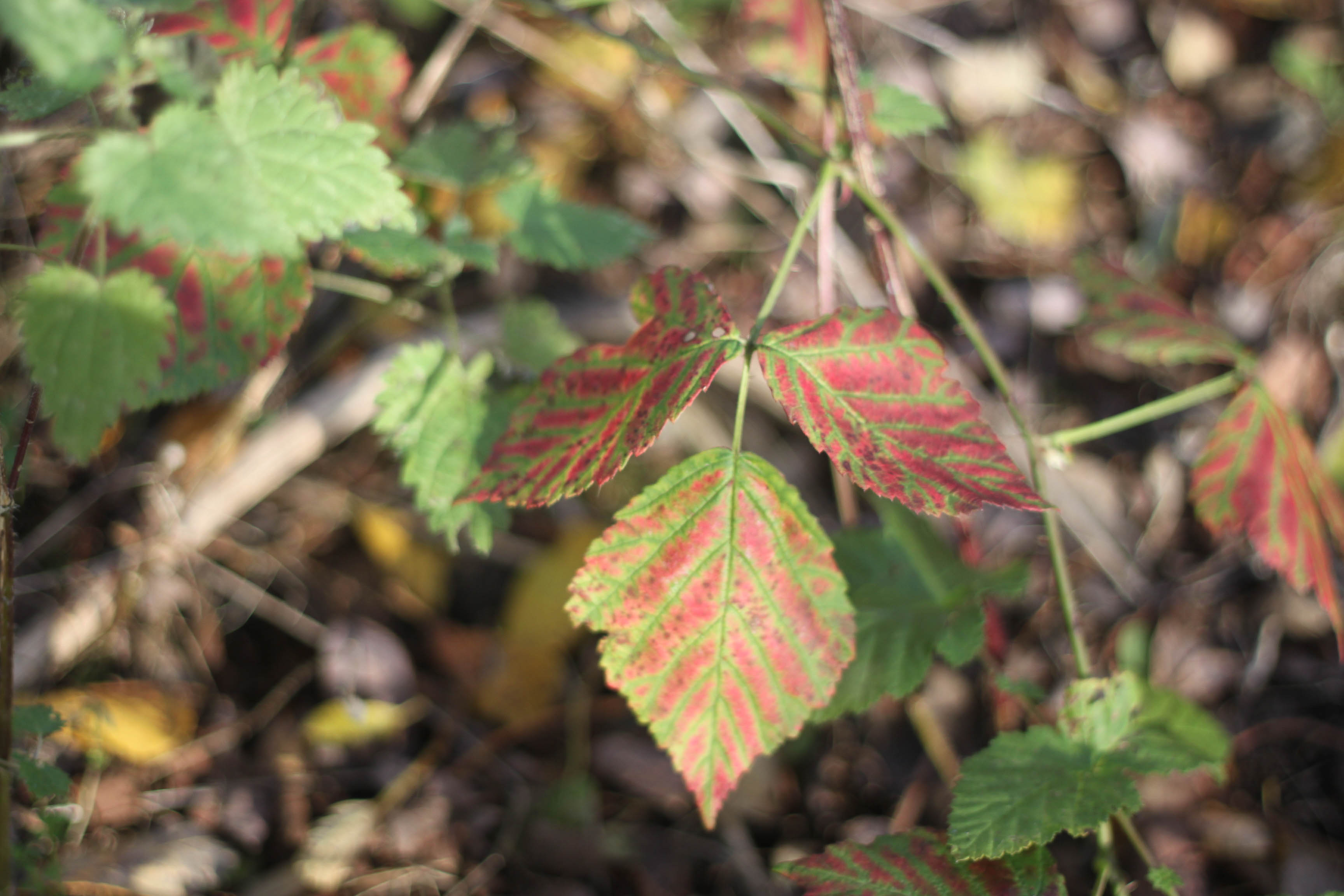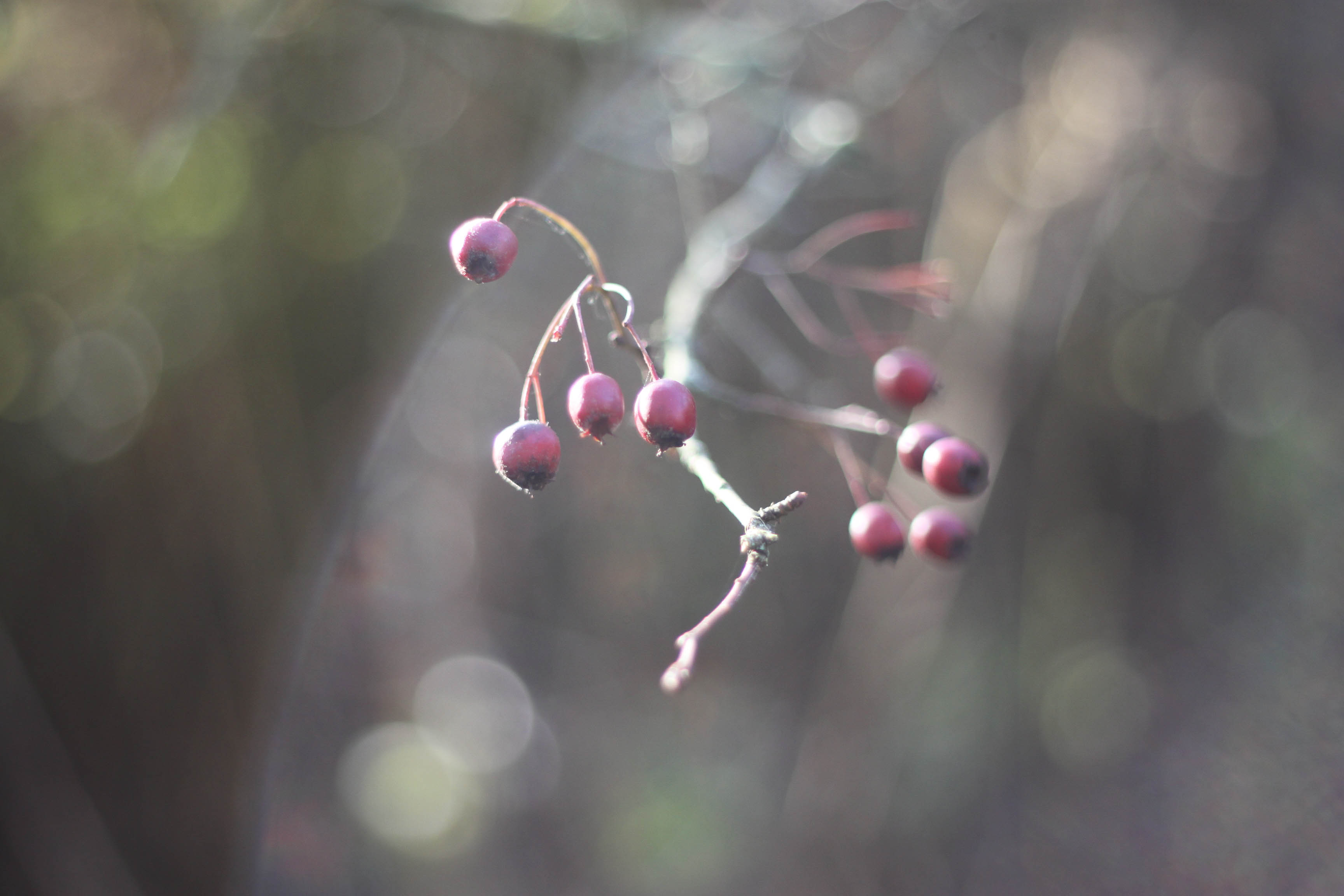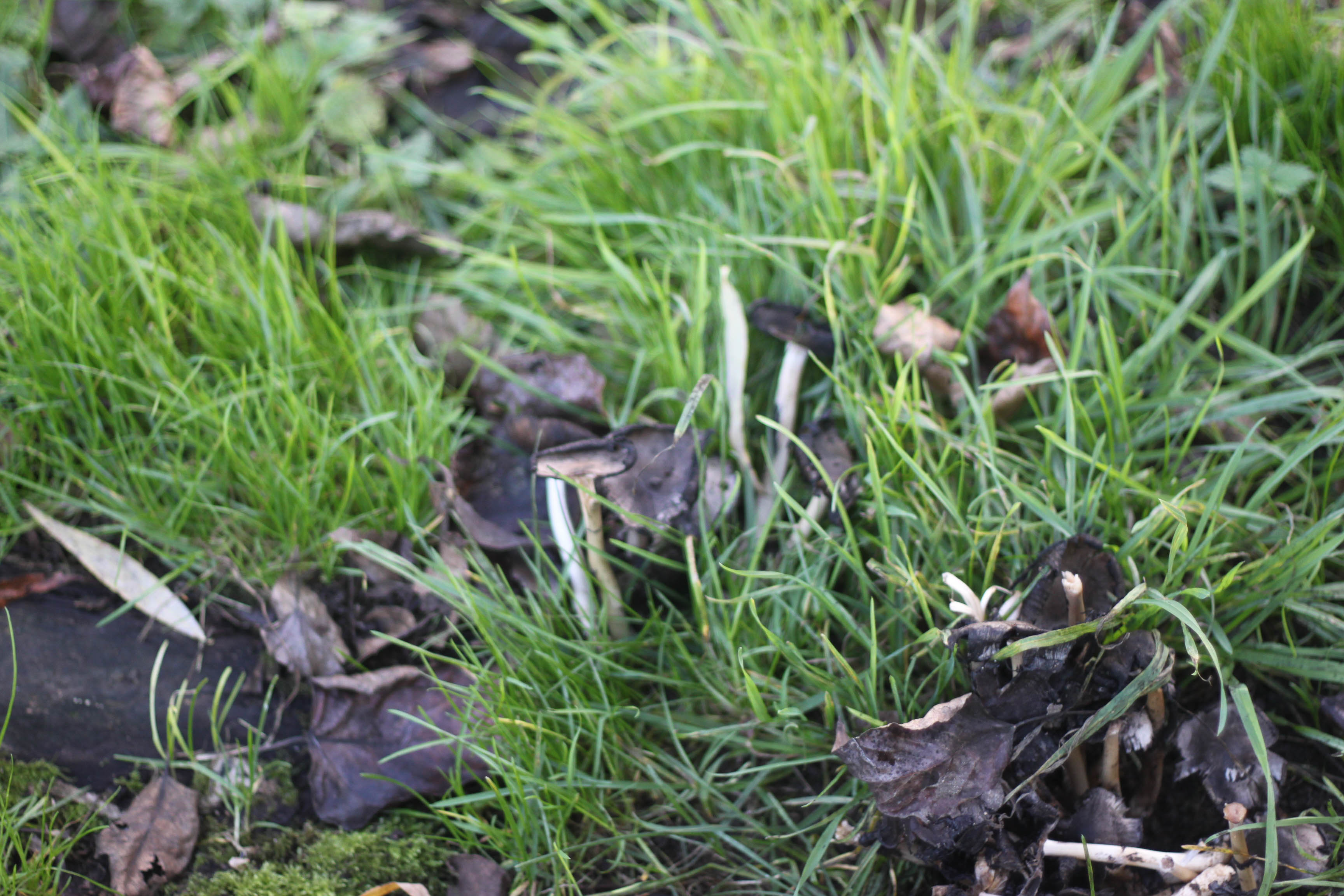 Myself and Ben catching up…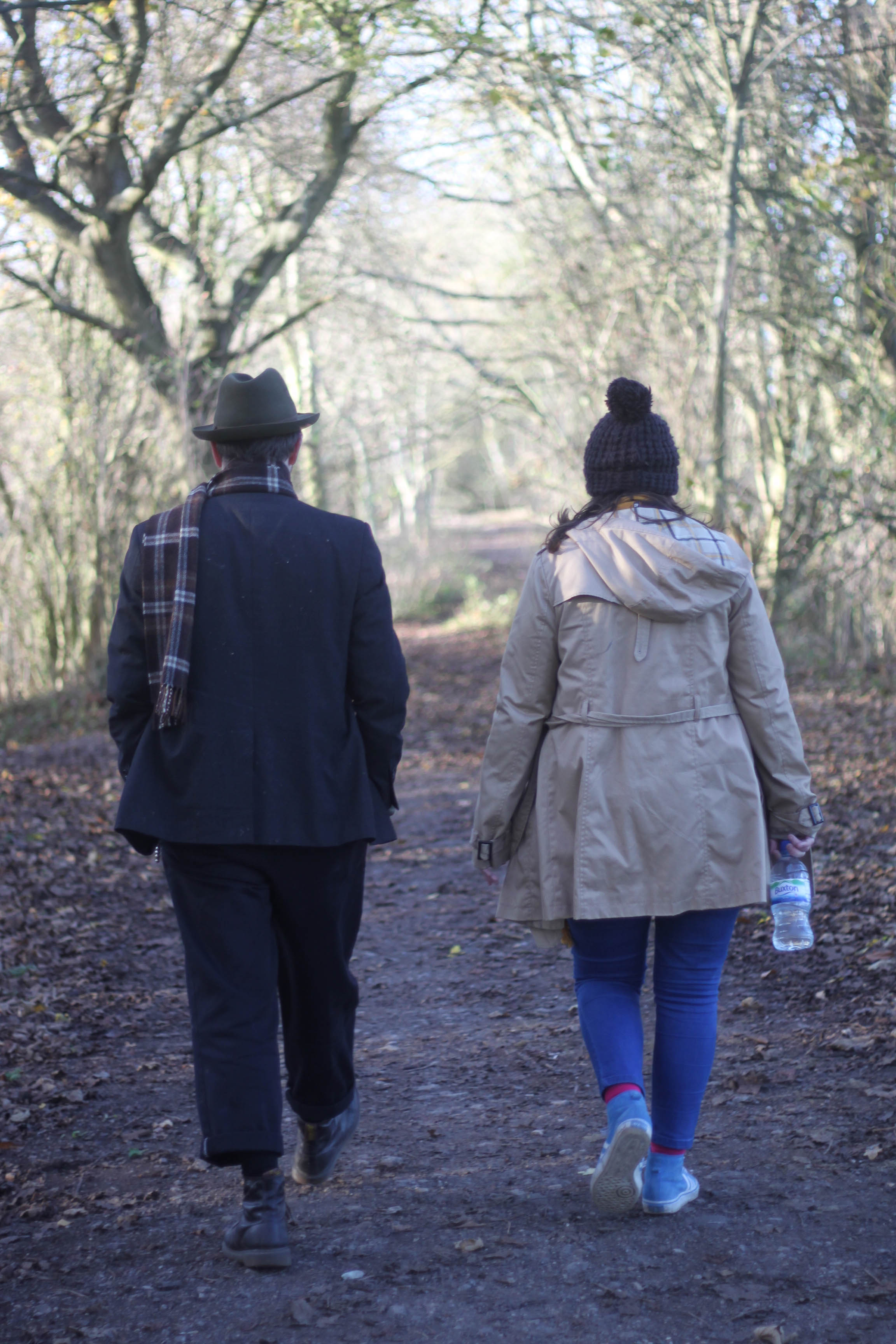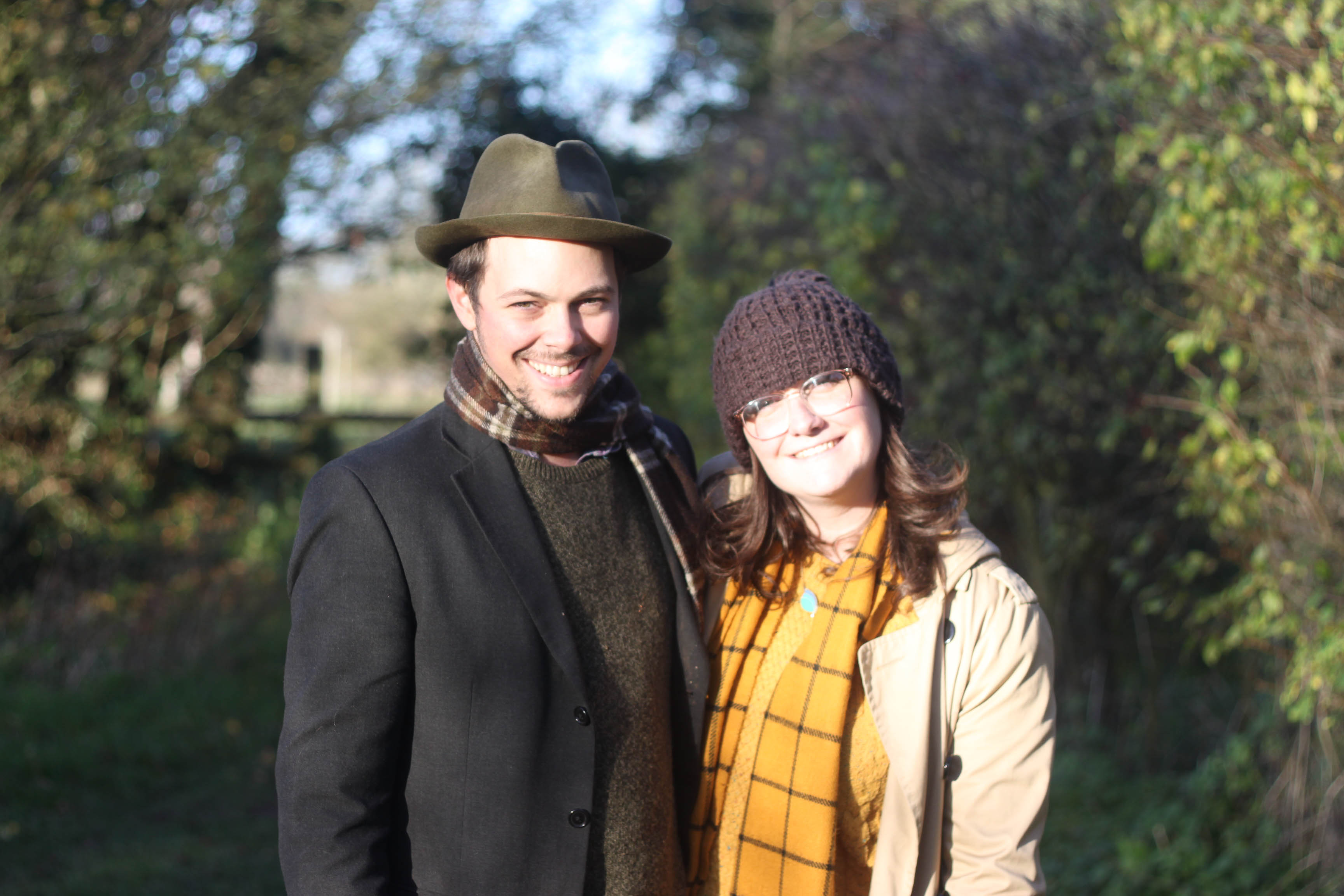 Niall, Mia, Tom and Ben did some promo shots for their new band The Stroud Shakers.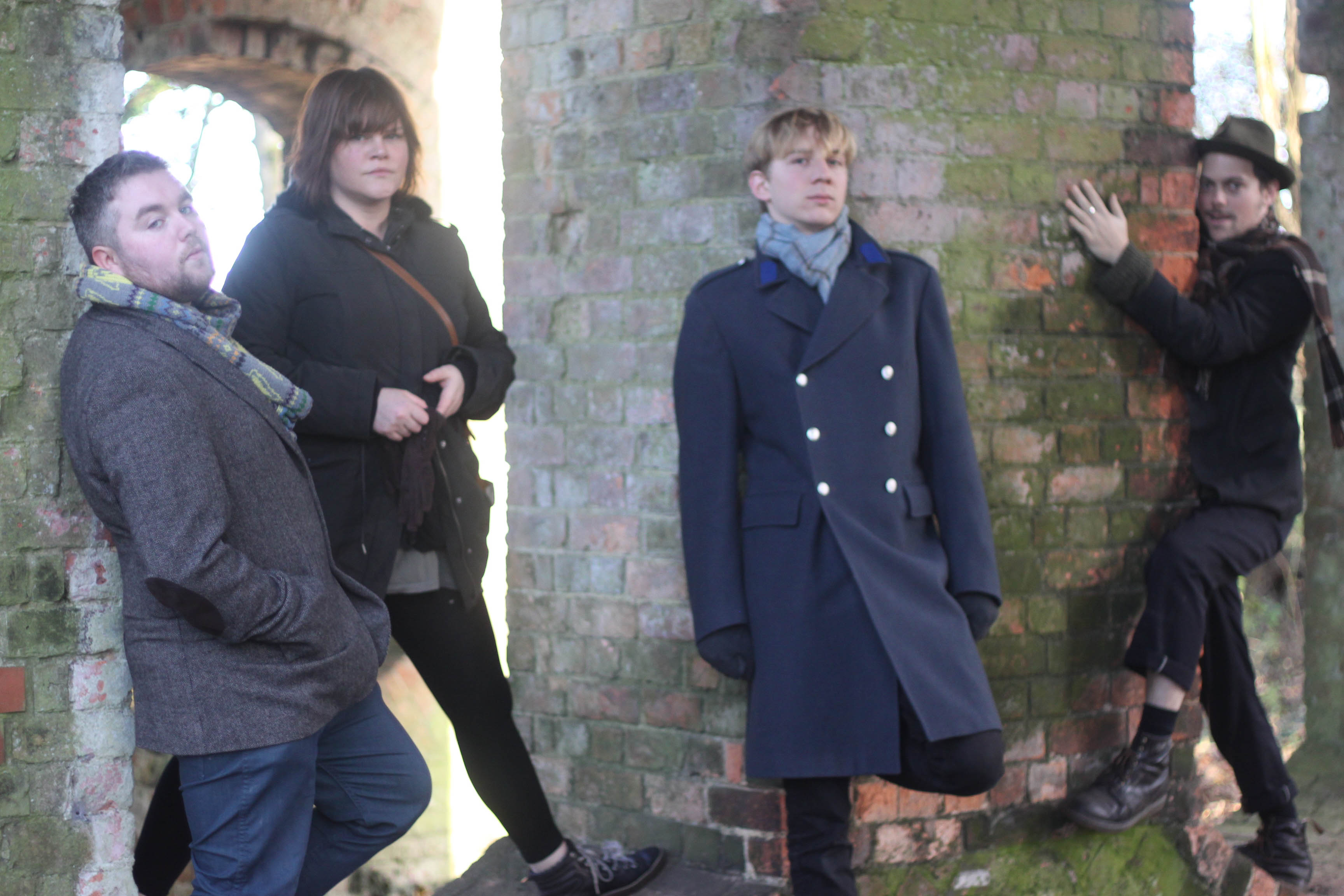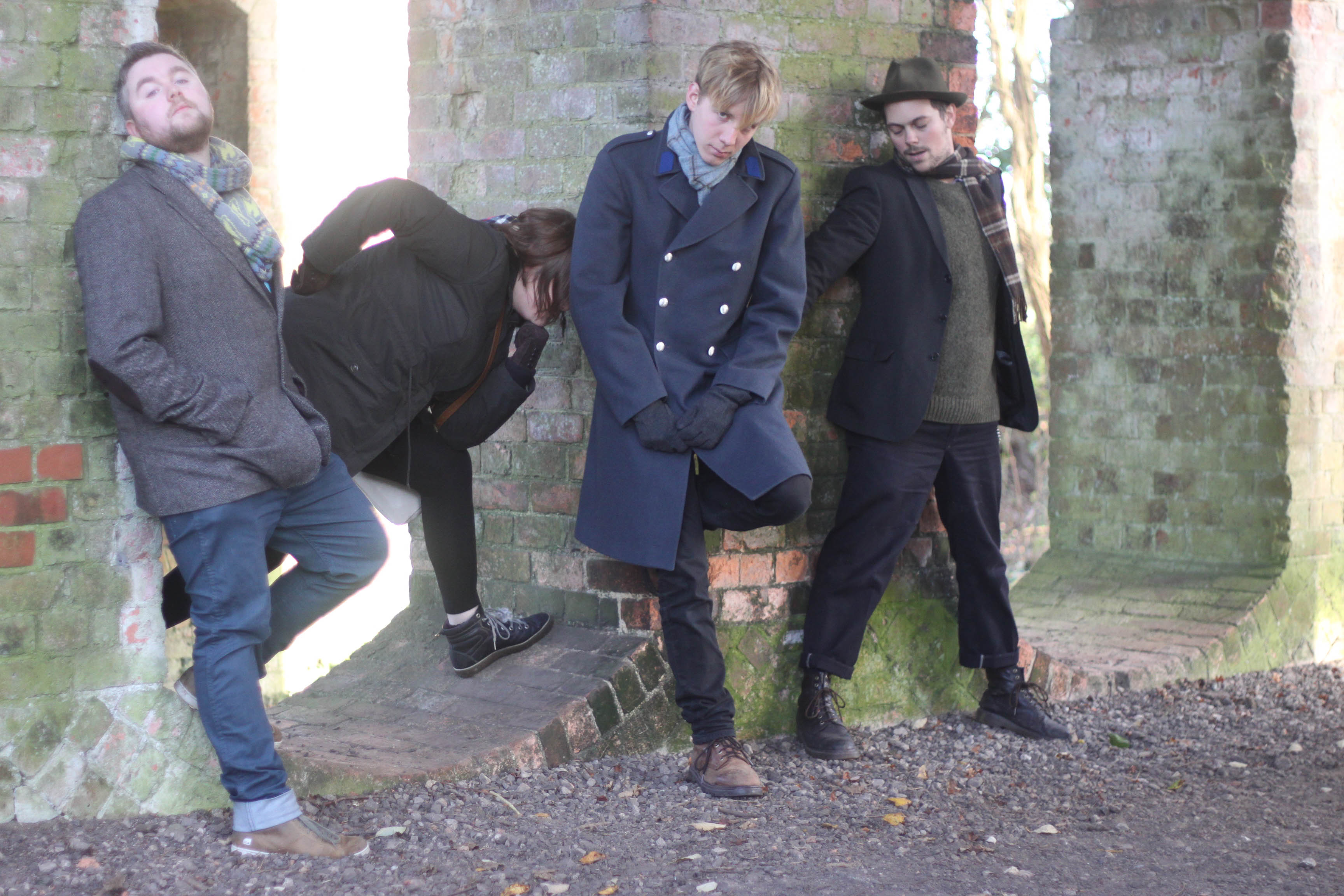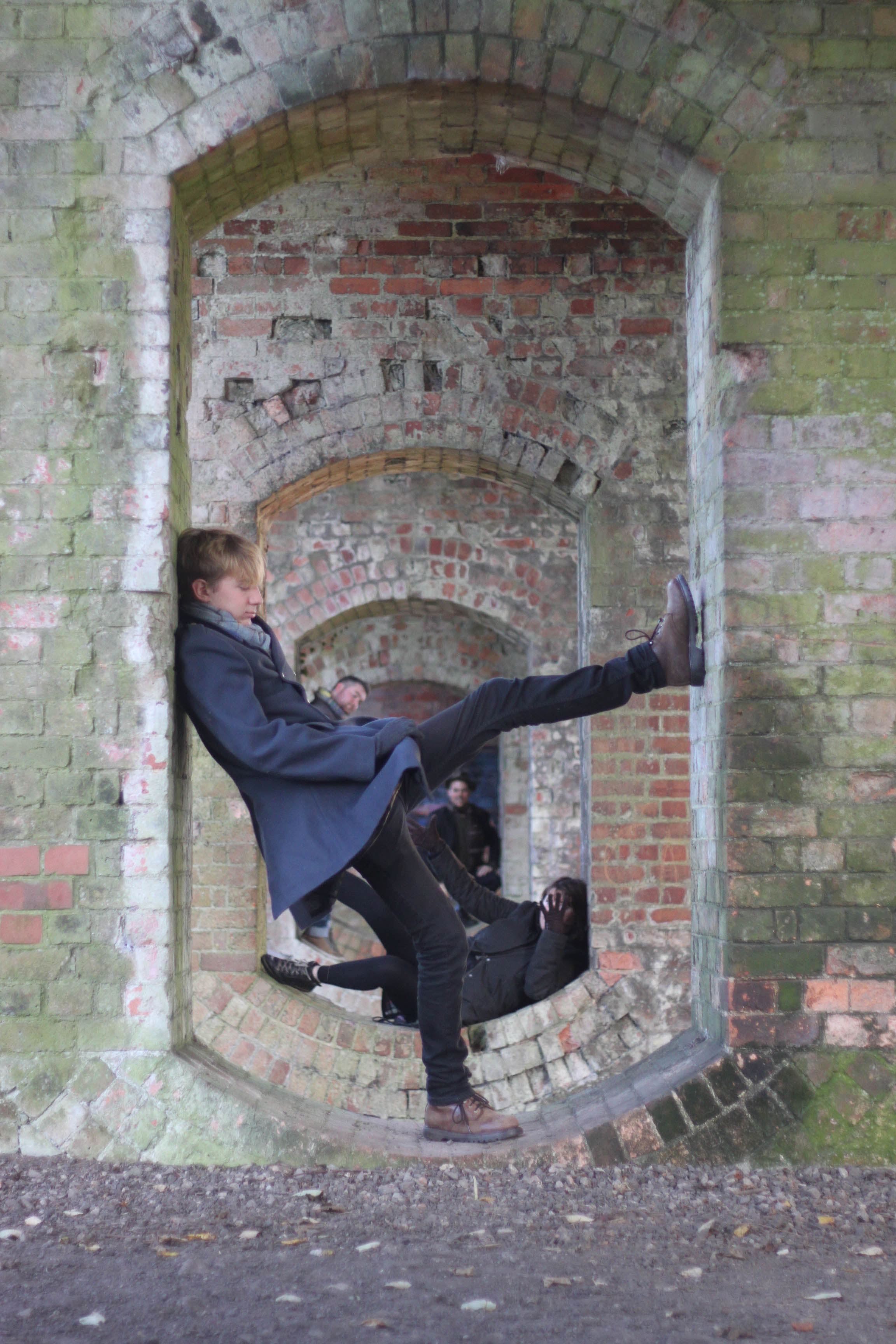 They are going to be huge.
After our lunch, it was on to Anna's parents' house. Ingela and Chris (that's Anna's parents) hosted a fabulous lunch, which included the most amazing Beef brisket cooked in blackcurrant and stout. Definitely featuring that recipe on this blog asap! We also managed to eat 36 yorkshire puddings between ten of us. Anna ate most of them, though.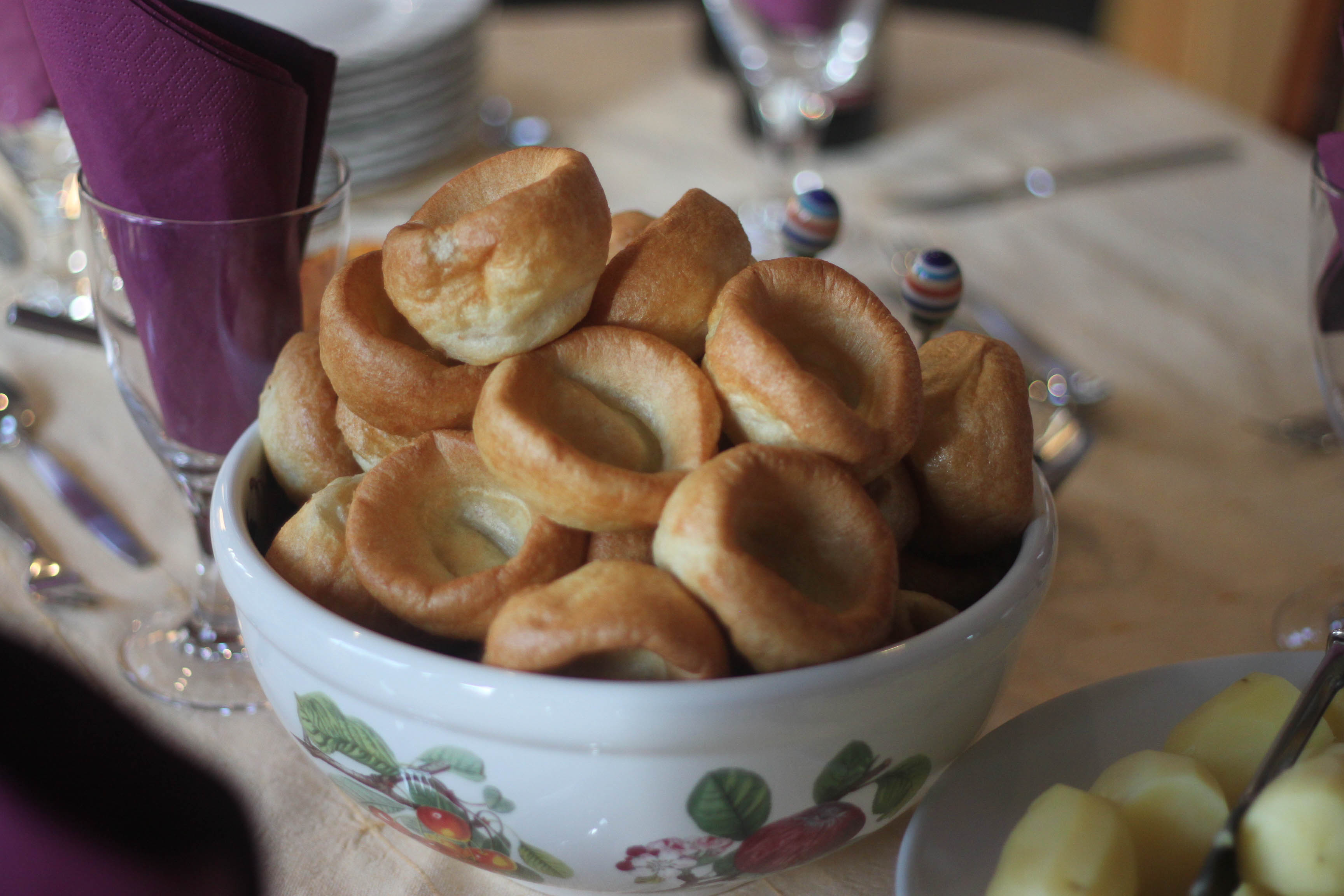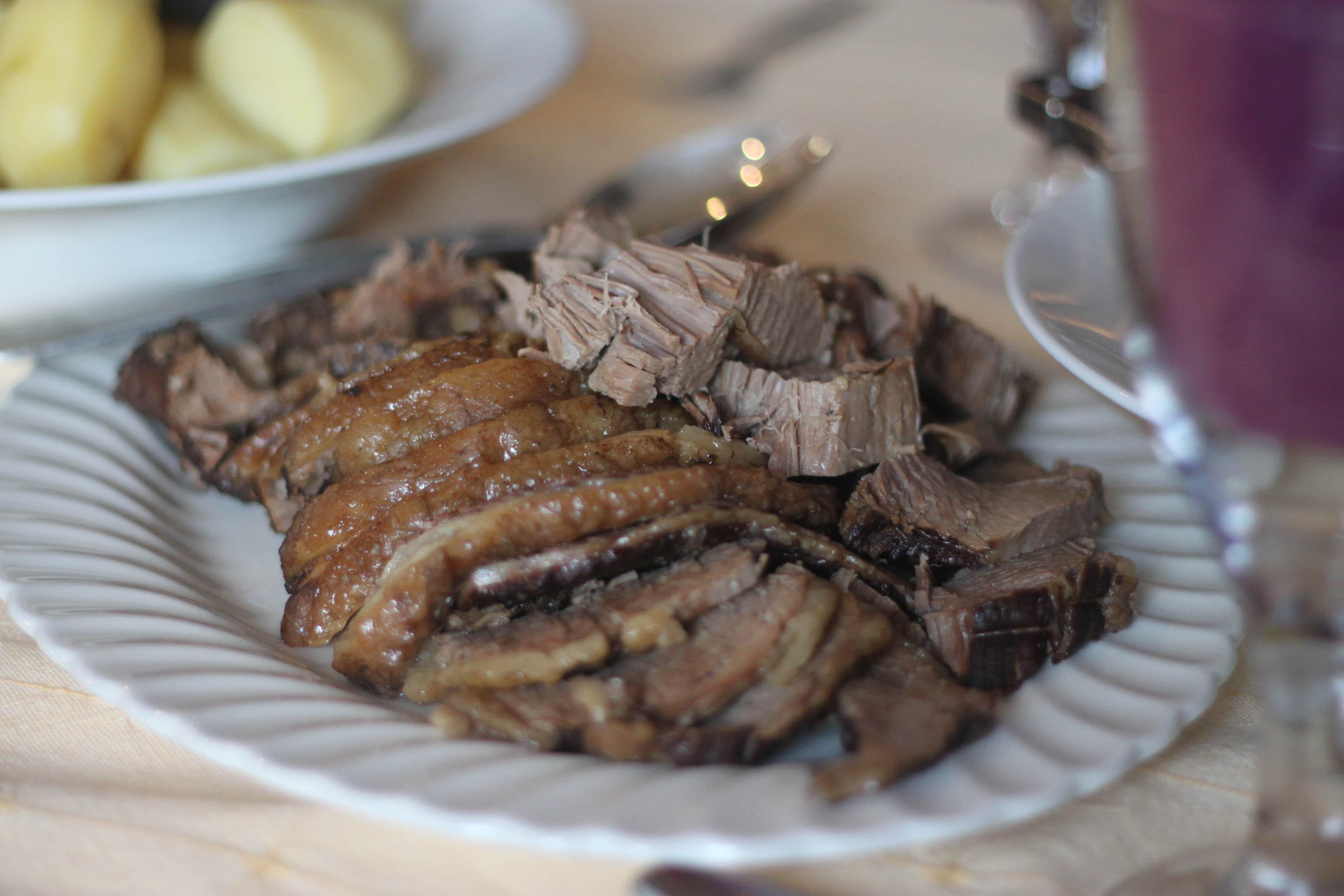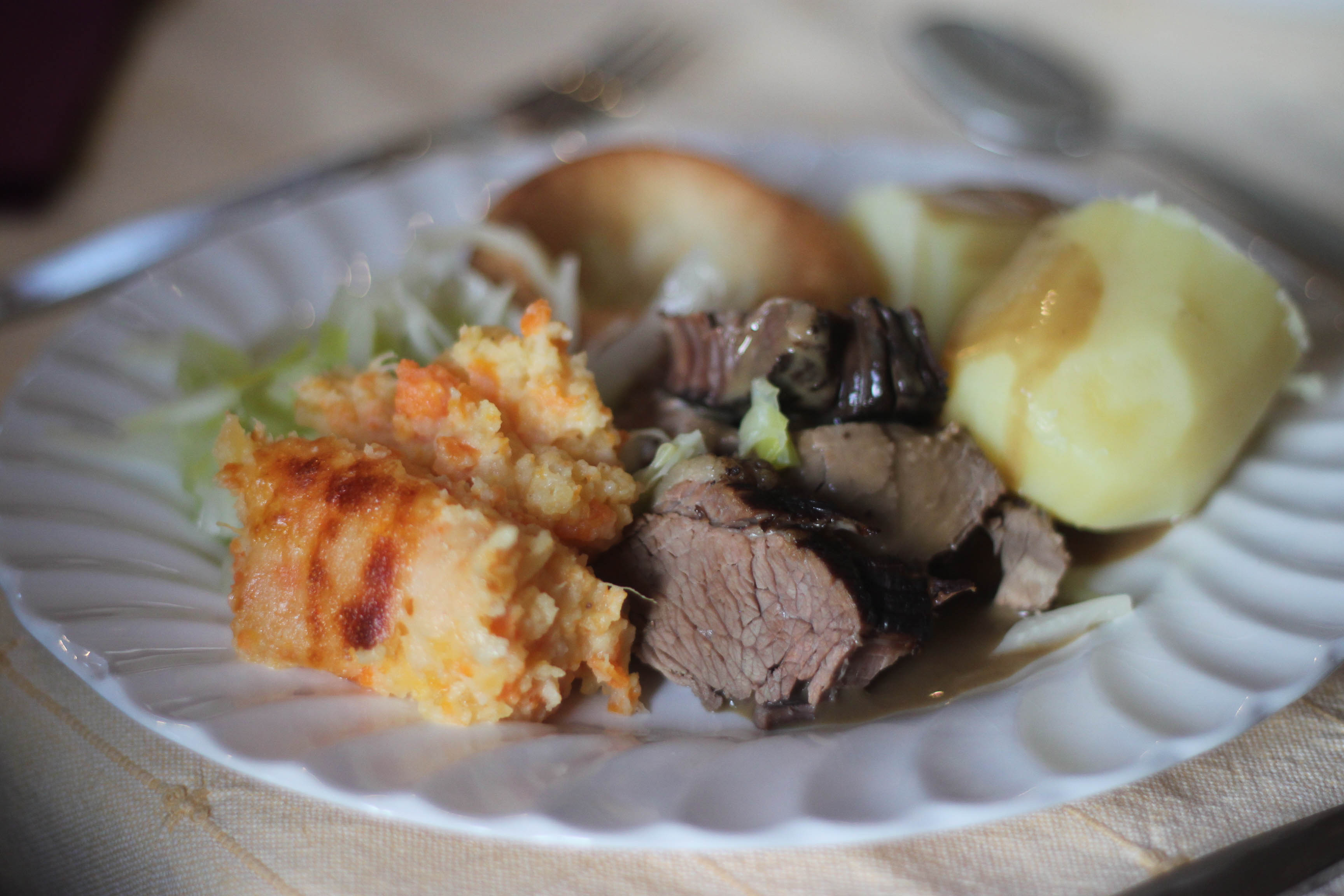 Our lunch was finished off by a superb mincemeat and almond cake by Ingela.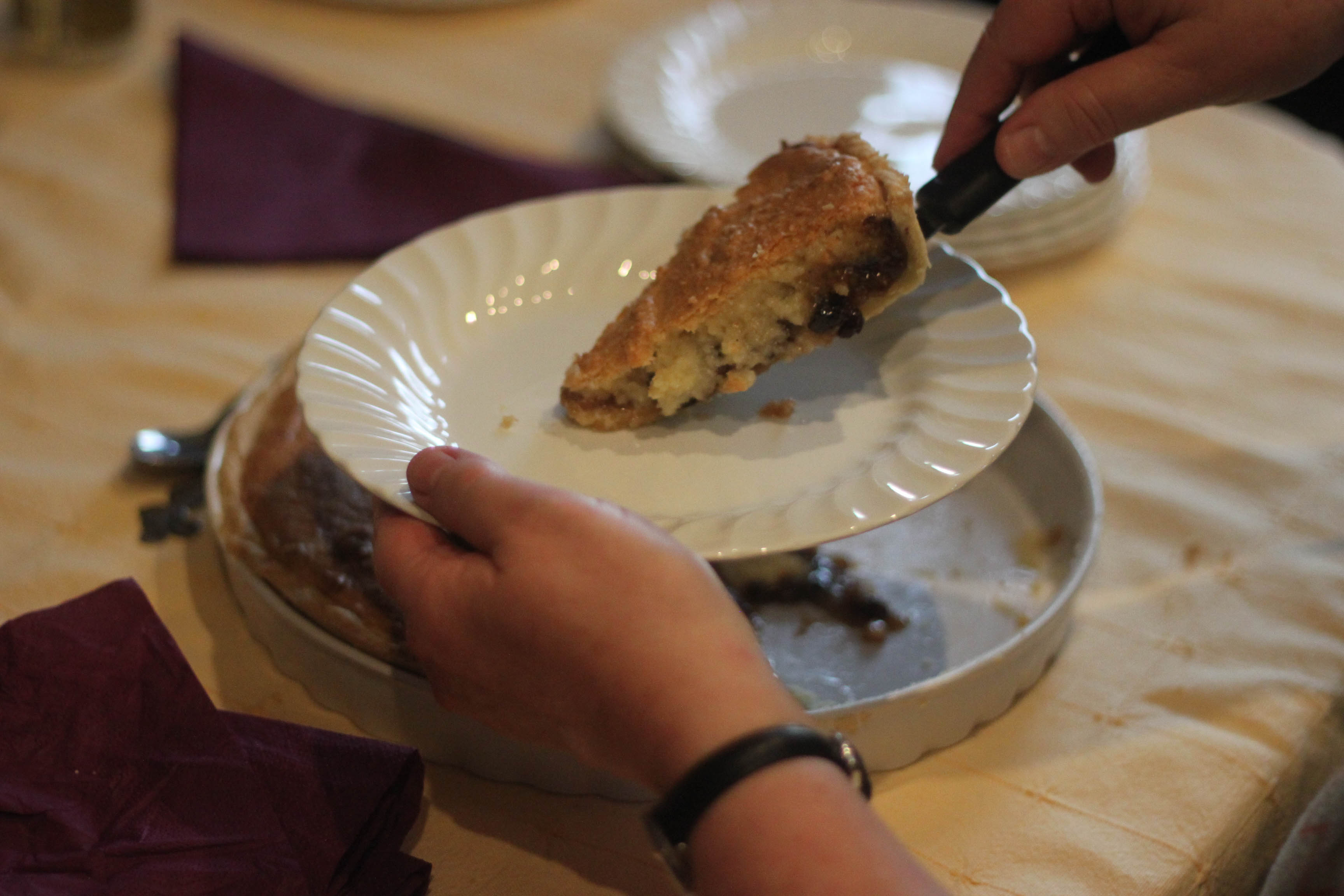 Thank you to Anna and Ben, The Jacobs, Katie, Mia, and all of the other lovely people who made our Stroud weekend so much fun. Hope to see you for next year's Thanksgiving!
Categories: Dinner Tags: Stuffing, Thanksgiving