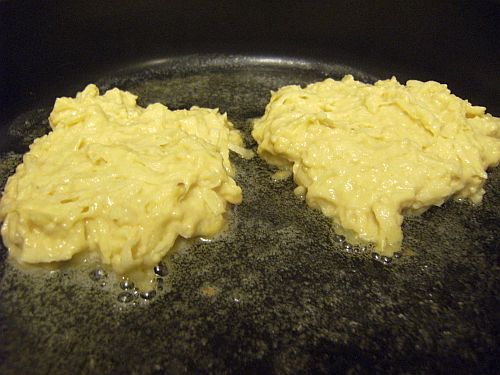 Boxty's frying away…

I've been posting so many links to BBC Good Food of late that I felt I really ought to broaden my internet-recipe-source-horizons.  It's just that the BBC is so reliable and wonderful, it really is the first place I look for inspiration.
Not moving too far out of my recipe-comfort-zone, I was recommended by @vparody to  check out this Jamie Oliver Beef Stew recipe.  I'm so glad I did.  It was totally amazing, and again, delicious warmed up the next day for lunch.
I followed the recipe exactly and it made enough for 4 generous portions.
Head over here for Jool's Favourite Beef Stew by Jamie Oliver.
I Can Has Cook's Notes:
I followed it pretty much to the T, but I left out the potatoes because I was going to serve it with the Boxty.  Thought that could  prevent a potato-overload-carb-coma.
Although Jamie recommends Beef Skirt (which my FX Buckley butcher informed me was a muscle part of the beef) I ended up using some Shoulder Stewing Beef.  After four hours in the oven at a low heat, it literally fell apart, so tender it was.  Delicious.
I also used Look and Taste's neat website to make Boxty.  I went for the Donegal Boxty and they were yum!  Definitely give them a go.  Here's the link for the recipe as well as a very useful instruction video.
Although the pic doesn't really do it justice at all – here is the lovely stew!