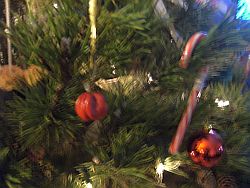 Our Christmas Tree with Scotch Bonnet Chillis and our NY Taxi full of Santa and Shoppers
Having survived rather well at the Battle of Christmas Shopping 2009 today, myself and Niall had a Christmas Eve Eve Dinner this evening.  Recipes will follow when I'm a little less full of lovely Marks and Spencer Cava (2 bottles for €18 – *hic!*).
We had a starter of Quail Eggs, Pancetta, Lambs Lettuce and Dijon Mustard and Honey Dressing.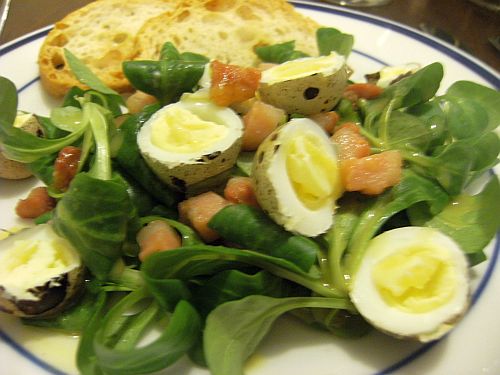 For the main we had Roast Pheasant with Lentils, Roast Spuds and a few rashers for goodwill.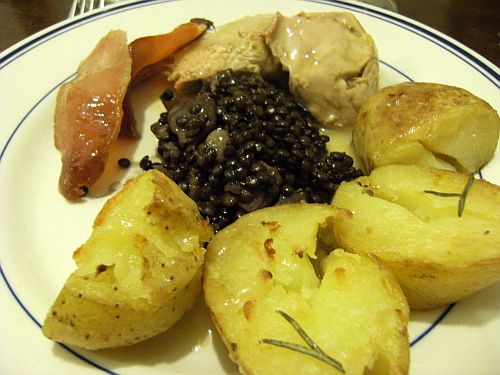 Dessert was my favourite – Clafoutis.  This time round, I made it with strawberries, drizzled with double cream.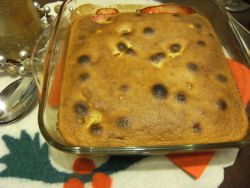 I hope you all have a delicious, food-filled and very Happy Holiday.  Cheers!
Categories: Dinner Tags: Christmas Food